Instagram is undoubtedly our favorite social media platform. (Follow us @orlandodatenightguide!) This year, we shared hundreds of photos and date night ideas plus a few epic giveaways for couples. To showcase the best of what we shared this year, we combed through our account to compile this list of our 25 most popular Instagram posts of 2019 based on the number of likes from you–our readers. Scroll through our top posts below, from tasty eats in the city to outdoor activities and holiday happenings.
Note: to compile this list, we excluded reposted content and instead focused on original photos taken by our editors and contributors. You can check out our 2018 list here.
#25: Florida Strawberry Festival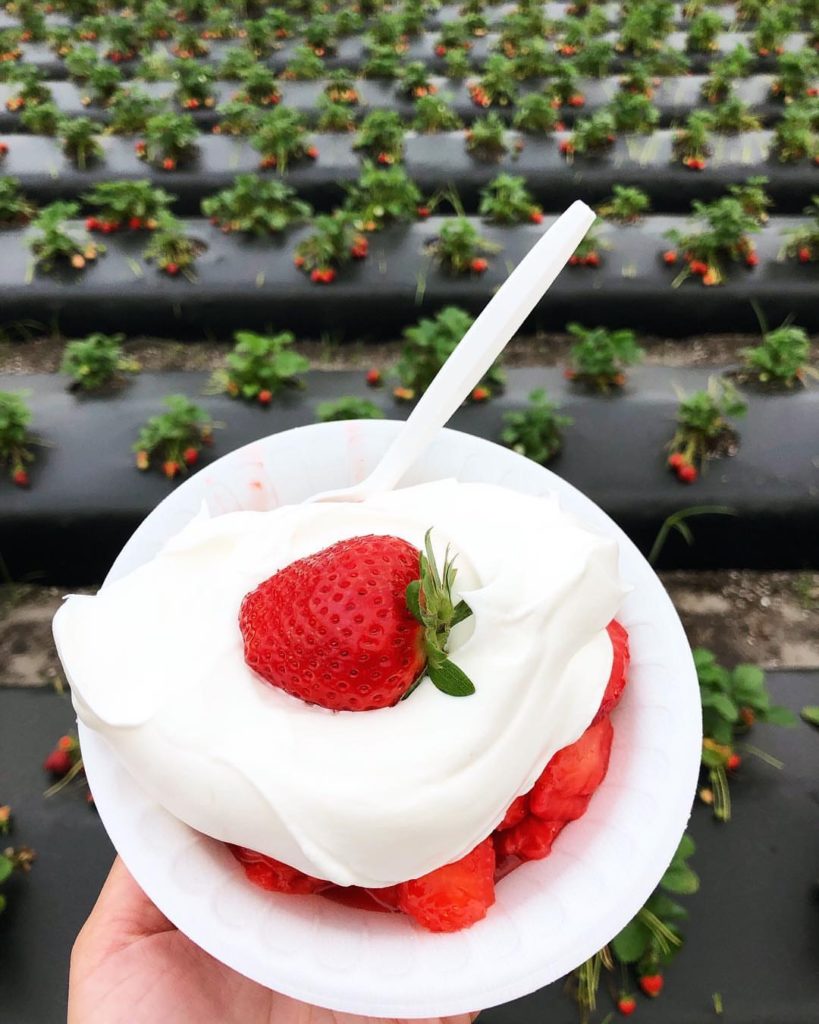 757 likes; 21 comments
Each year, we make the pilgrimage to far-away Plant City to celebrate all things strawberry at the annual Florida Strawberry Festival. You can't beat it for a day of shortcake, free shows, and strawberry treats. Don't leave without a flat of fresh local berries.
#24: Hannibal Square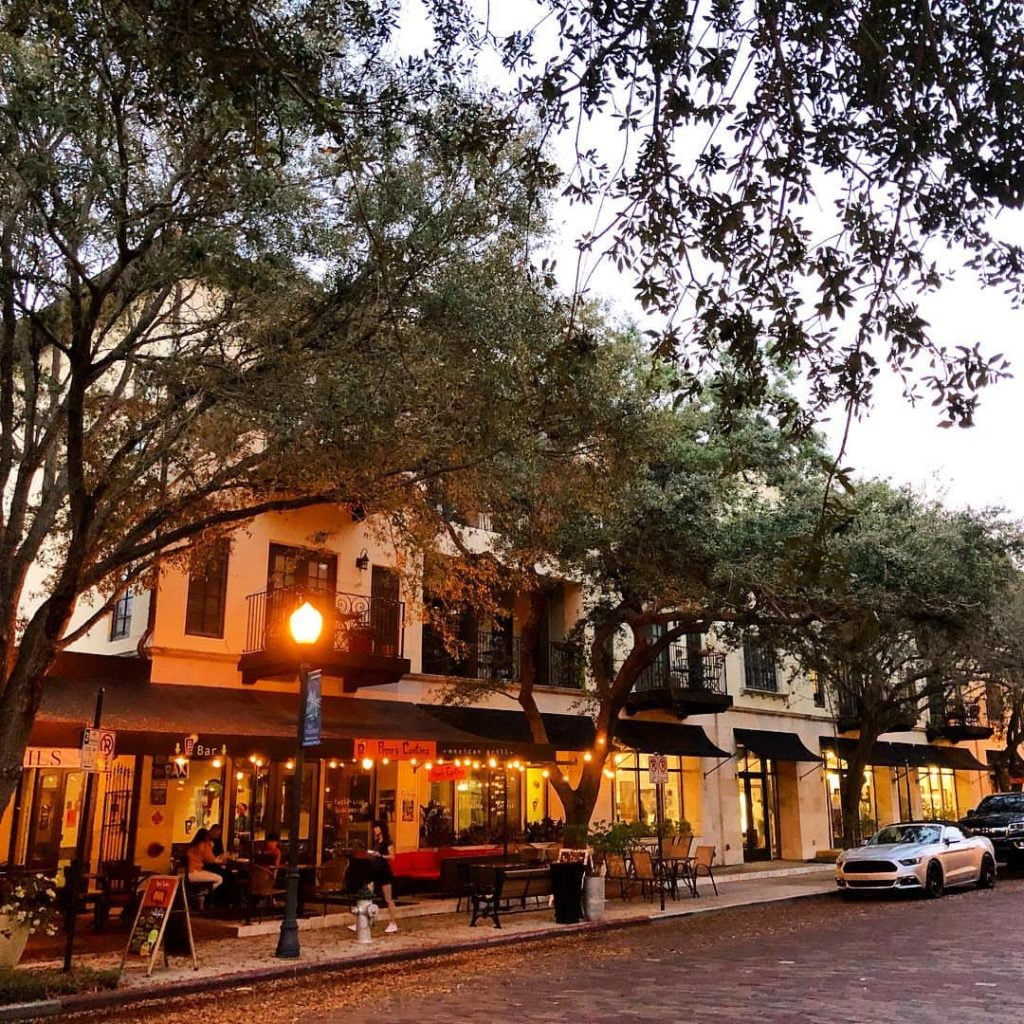 790 likes; 27 comments
Park Avenue tends to get all the attention when it comes to date night in Winter Park. But Hannibal Square boasts the same charm, walkability and abundance of eateries just steps away from Park Ave and has a more low-key vibe.
#23: Mia's Italian Kitchen Orlando
https://www.instagram.com/p/ByFdgFrnppc/
838 likes; 49 comments
We developed a fast love affair with Mia's Italian Kitchen when it opened earlier this year on International Drive. Stylish touches, authentic Italian dishes and awesome specials (like bottomless brunch and dinner) are all reasons to add it to your date night rotation.
#22: Lazy River at Hilton Orlando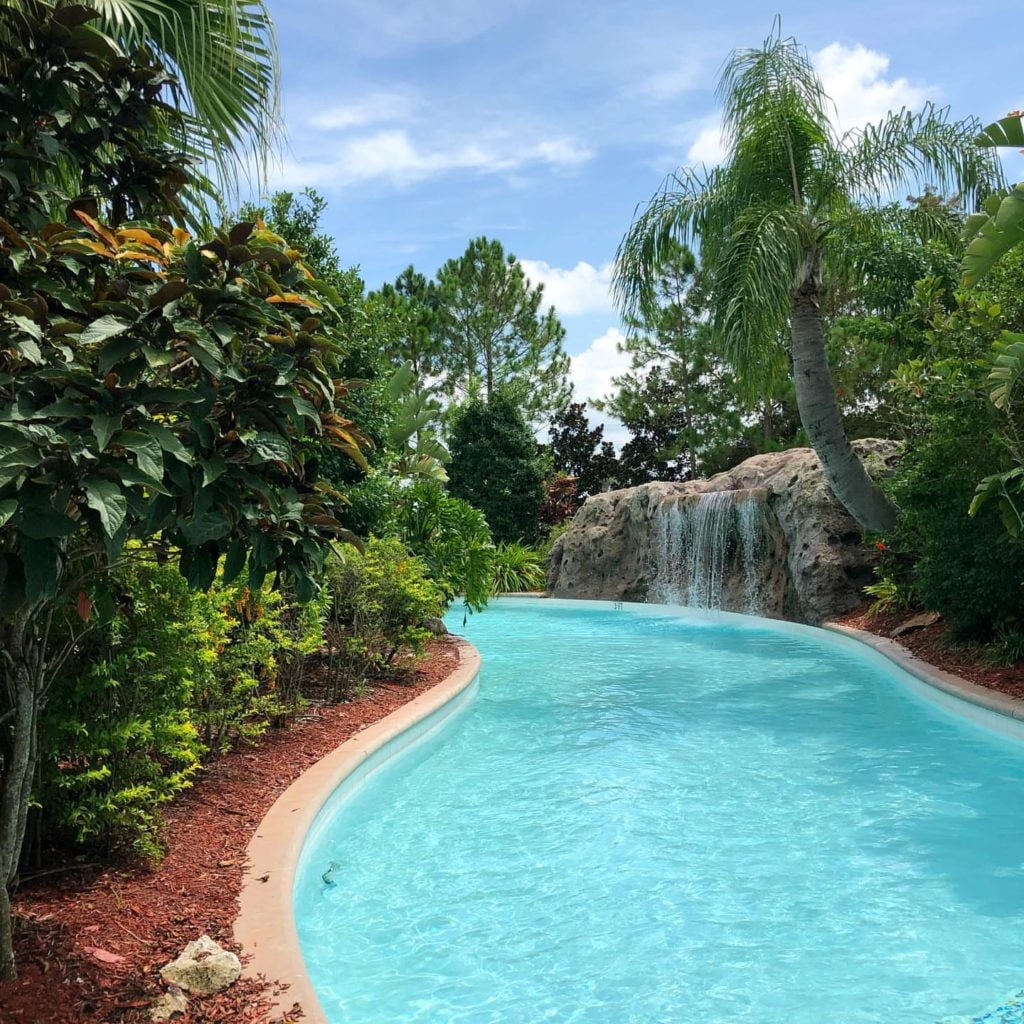 845 likes; 51 comments
One of our most popular posts on the site is our guide to Orlando resort pools locals can use. By way of day passes and spa appointments, you don't need an overnight stay in order to utilize the epic pools at select resorts. Hilton Orlando is one such example. Book a spa appointment at Eforea Spa and you'll be granted use of the family pool, quiet pool and lazy river before or after your appointment. Pro tip: check Groupon for deals . Earlier this year, we scored a groupon for a massage, poolside drink, and free valet parking.
#21: Snorkeling at Devil's Den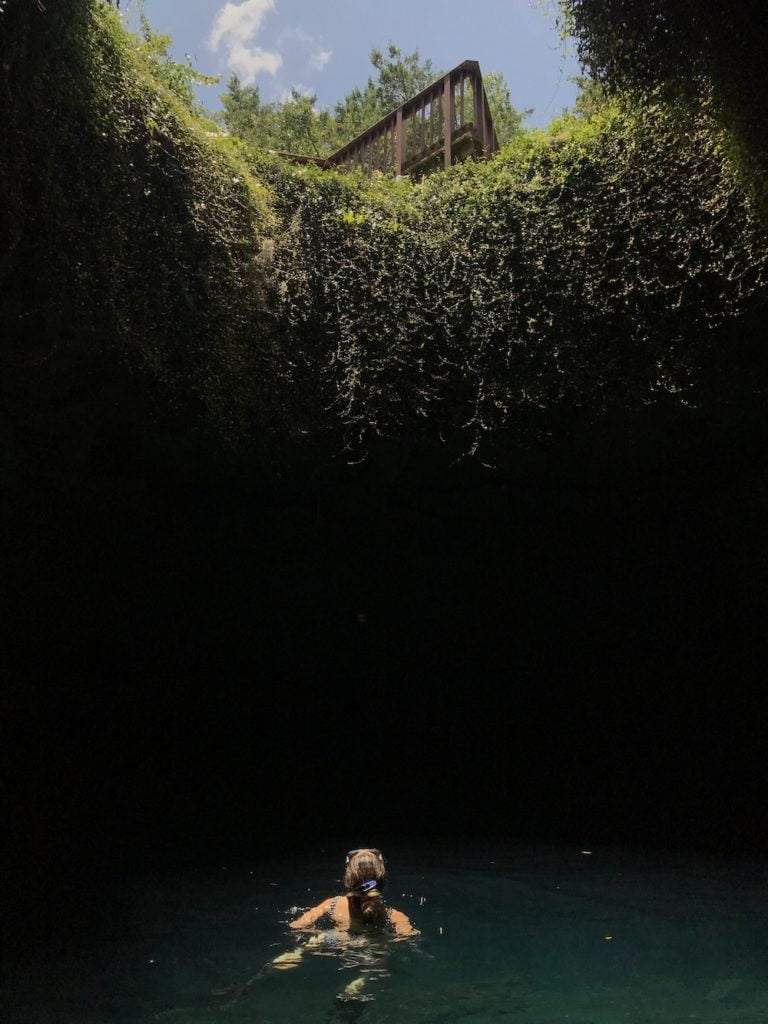 883 likes; 29 comments
Devil's Den is located about two hours north of Orlando and is one of our area's most unique springs. The 72-degree crystal clear water is open to snorkelers (two hour time limit) although it's quite popular, so plan on waiting for awhile once you arrive. Admission is $15 – $20/person plus $10 if you need to rent snorkel gear.
#20: Progressive Tour of The Milk District
https://www.instagram.com/p/BvRPbHFH2yC/
902 likes; 40 comments
There are so many new places to explore in The Milk District, many of which we visited this year on a special media tour of the area. Newcomers like Sideward Brewing, MX Taco, The Nook and Stasio's Italian Deli are a few of our personal favorites.
#19: Grape & The Grain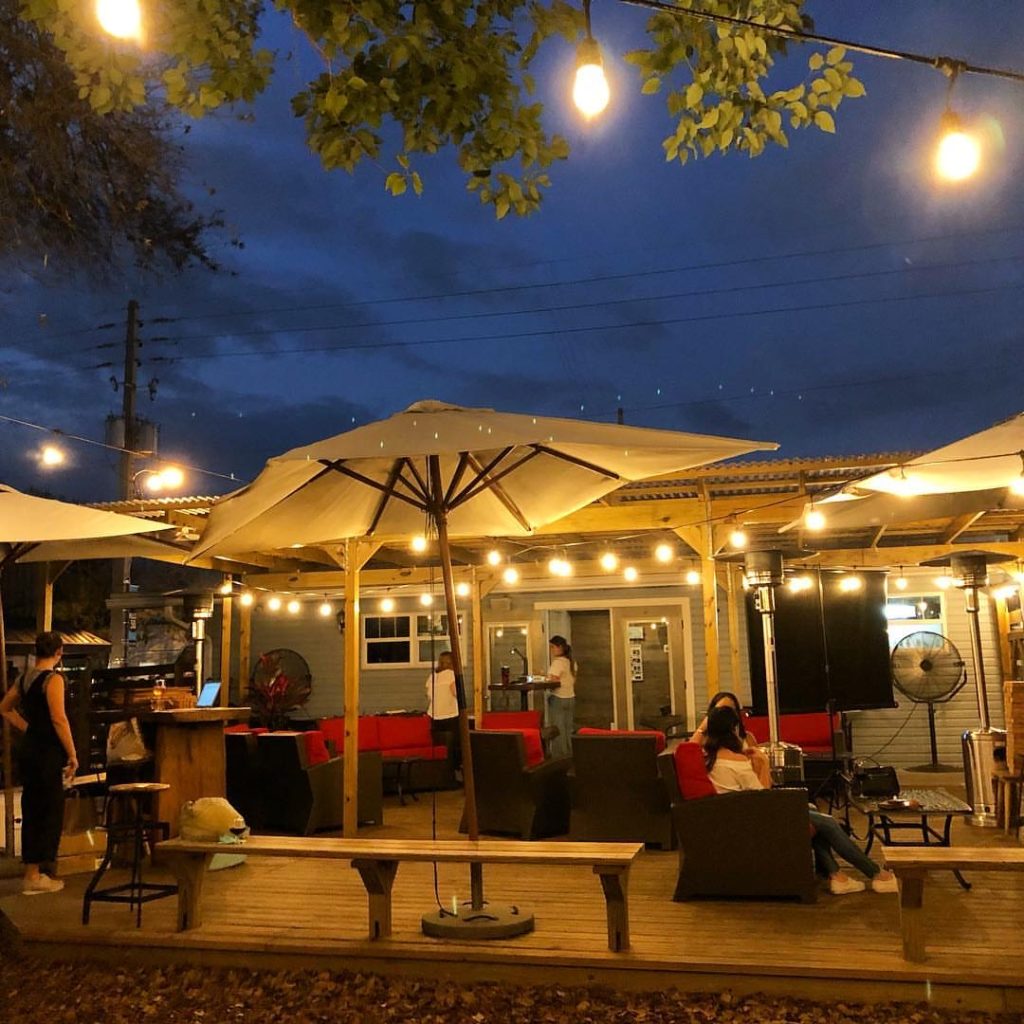 903 likes; 23 comments
This cozy bar right on the border of the Ivanhoe Village Main Street District specializes in a variety of craft brews and wine. It also has one of Orlando's best outdoor patio spaces, perfect to enjoy in the cooler months. Other perks include a monthly Sunday brunch plus fun events and workshops.
#18: Chapin Station along the West Orange Trail
https://www.instagram.com/p/Bv_gI45ndiX/
909 likes; 54 comments
We never get tired of exploring Winter Garden's scenic West Orange Trail. Earlier this year, we tested out a new route starting at Chapin Station and ending at Chua Bao An Buddhist Temple. The ride is around 12 miles round trip on flat terrain. If you don't have your own bikes, start at Winter Garden Station where bikes are available for rent (this will add a few miles to your journey).
#17: Phins Bar at Walt Disney World Swan & Dolphin
https://www.instagram.com/p/B3DjoJYnRrp/
935 likes; 64 comments
You don't need to be an overnight guest to take advantage of the perks at local resorts. Embarking on a DIY crawl of resort eateries is quickly becoming one of our team's favorite research adventures and this year we tackled Universal Orlando hotels, Gaylord Palms, Disney resorts (by way of the new Skyliner gondolas) and the Walt Disney World Swan & Dolphin. At the latter, we were in awe of the epic Smoke n' Roses cocktail which is served in a smoke box. Read our full Swan & Dolphin crawl itinerary here.
#16: Hillstone Winter Park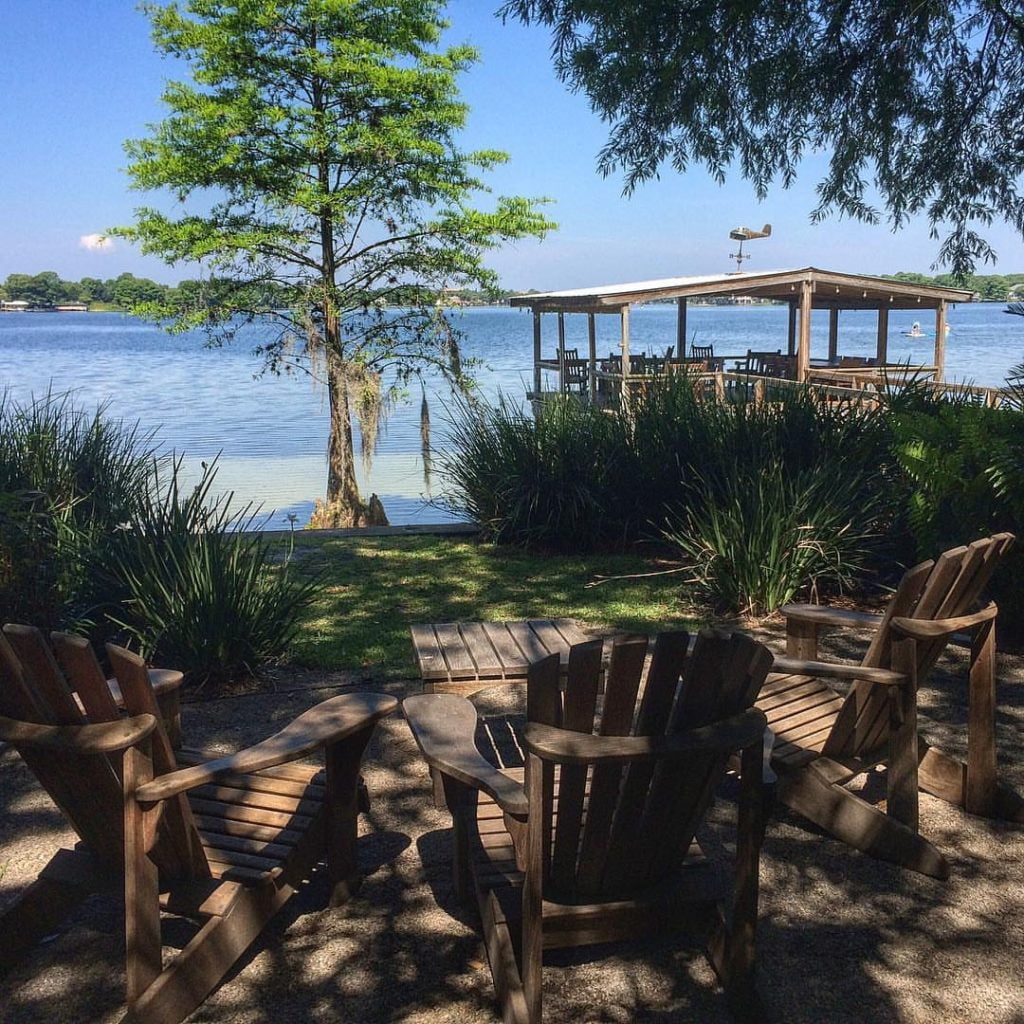 944 likes; 18 comments
Orlando Date Night Guide's owner & founder said it best with her simple caption for this photo she took: "Ah, this view!" We stand by our claim that it's one of Orlando's most beautiful places. Visit at sunset for the most romantic ambiance.
#15: AquaCourse 360 at JW Marriott Orlando, Grande Lakes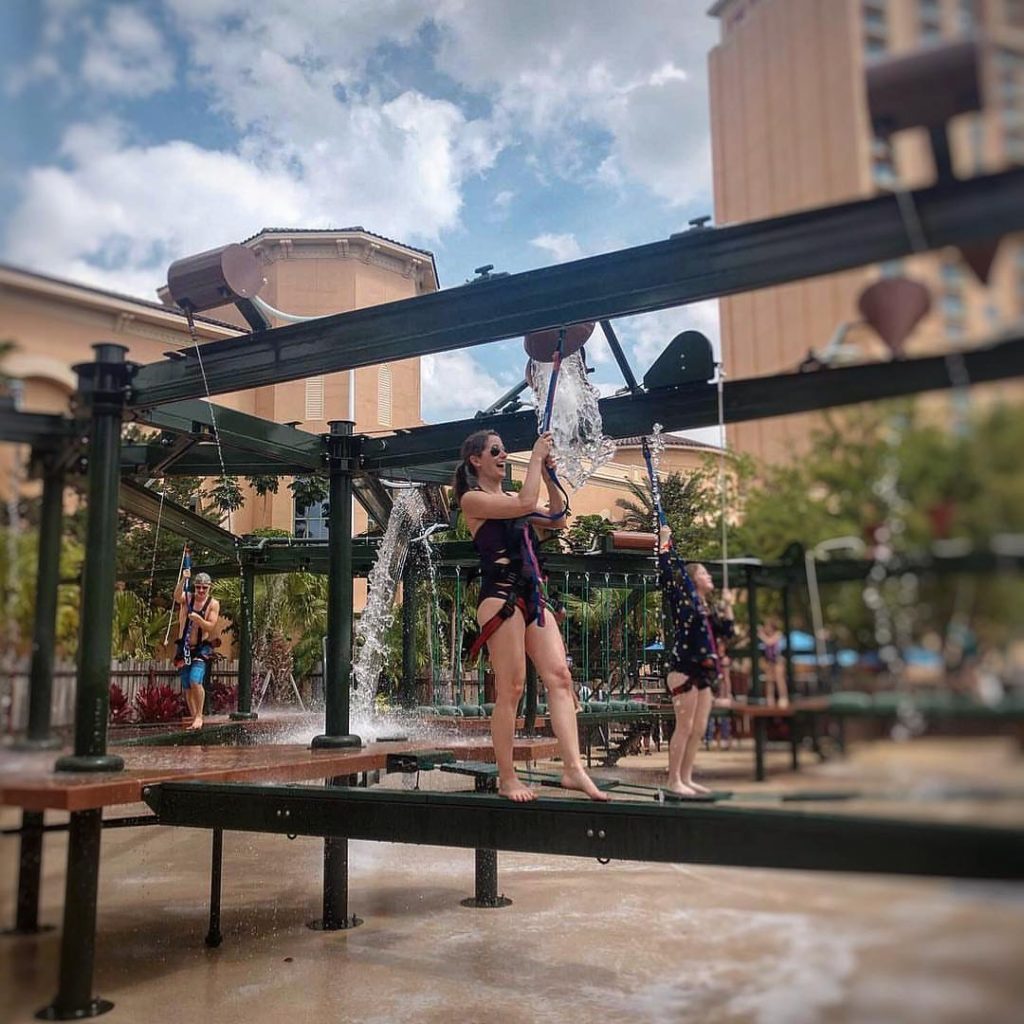 1,016 likes; 67 comments
Earlier this year, we spent the day at JW Marriott Orlando, Grande Lakes experiencing the resort's new AquaCourse 360 during a hosted media visit. It's the only water-based obstacle course of its kind at a resort in Florida. FYI: it is only open to hotel guests and there is a $25 fee.
#14: Eola General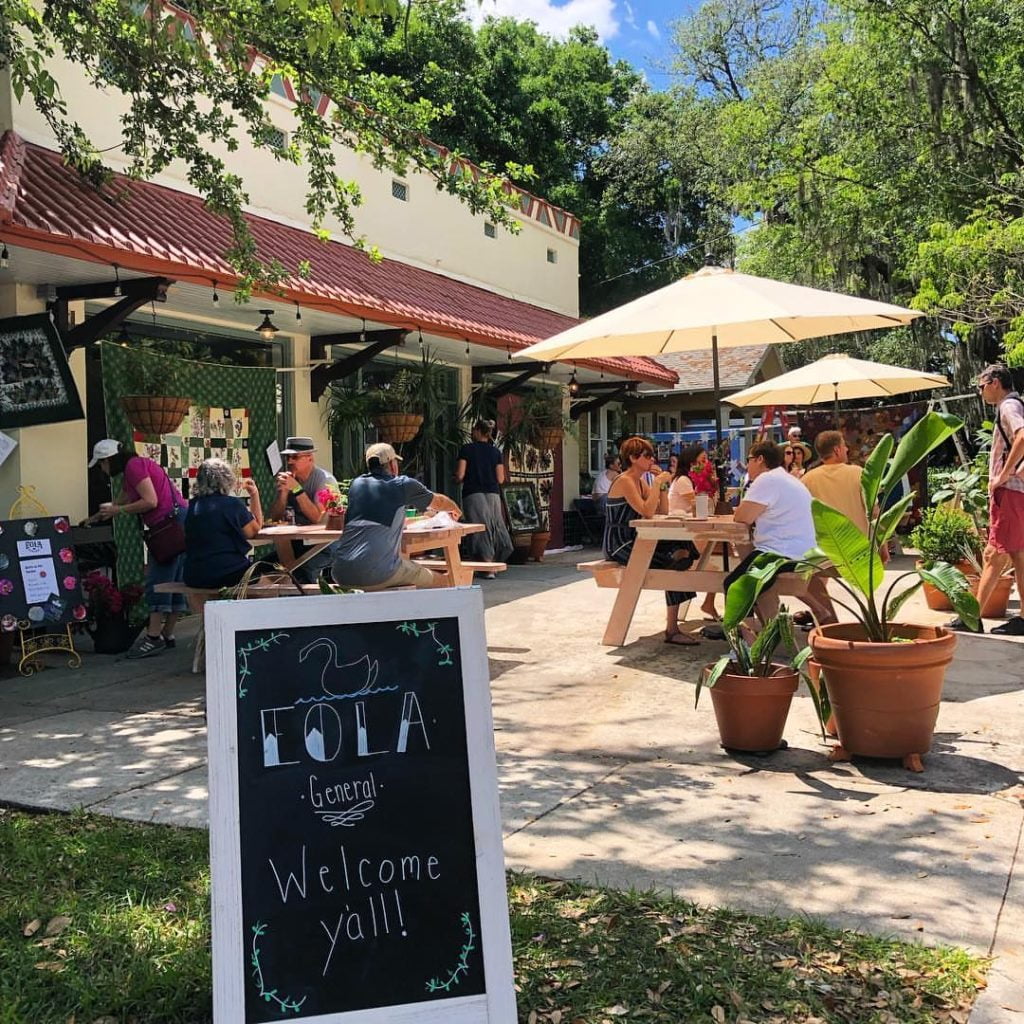 1,026 likes; 34 comments
Eola General bills itself as "Your One Stop Picnic Shop." You'll find it tucked amidst charming homes in the Lake Eola Heights neighborhood about a 5-minute walk from Lake Eola. Stop by for a glass of wine and nibbles like bagel sandwiches. There's a special nighttime menu available Wednesdays-Sundays beginning at 5pm.
#13: Winter Park Sidewalk Art Festival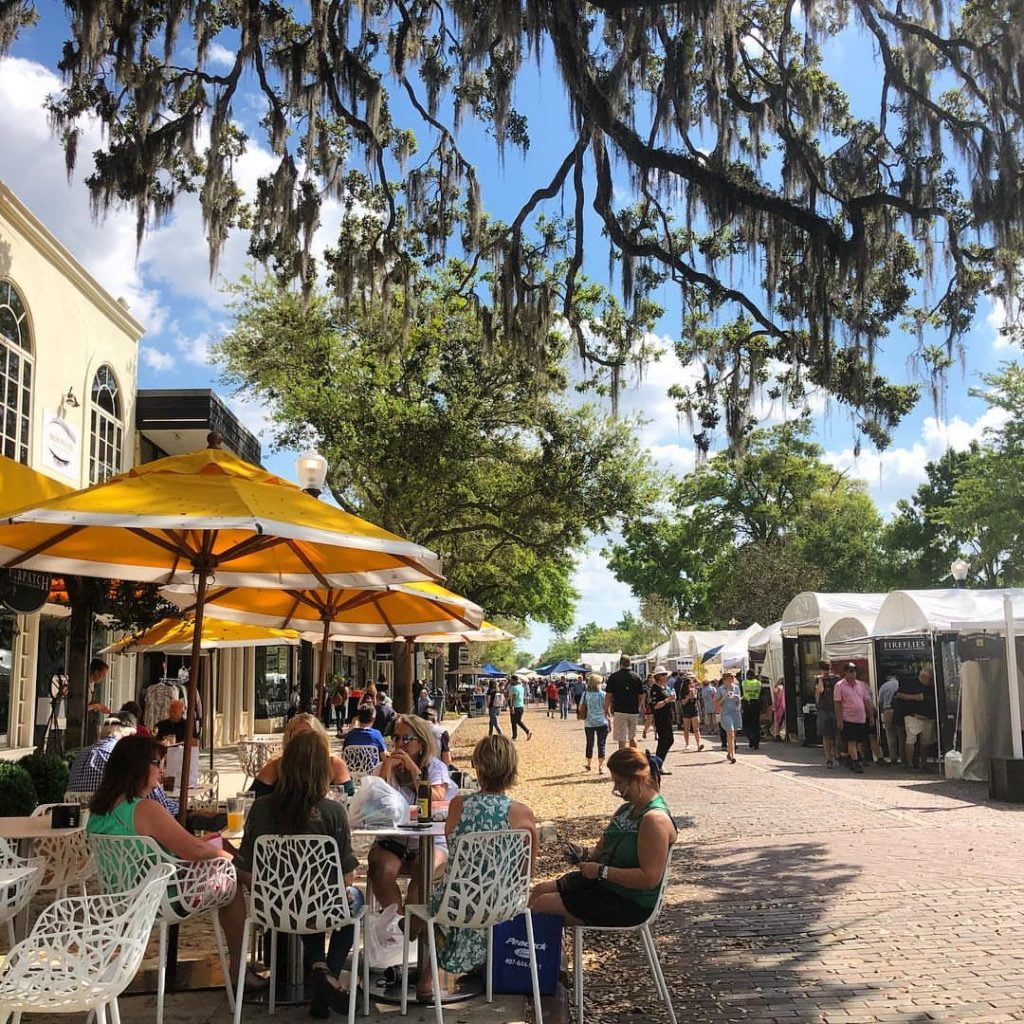 1,032 likes; 22 comments
Every March, Central Park and Park Avenue in Winter Park become the center of the annual Winter Park Sidewalk Art Festival. Hundreds of artists set up booths featuring art of all kinds like jewelry, clothing, sculptures, paintings, photography and more. Parking can be a nightmare, so your best bet is to attend the festival on a Friday to utilize the SunRail. Grab food at the festival or wander off Park Avenue to Hannibal Square where restaurants won't be as busy.
#12: Disney's Magic Kingdom during the Holidays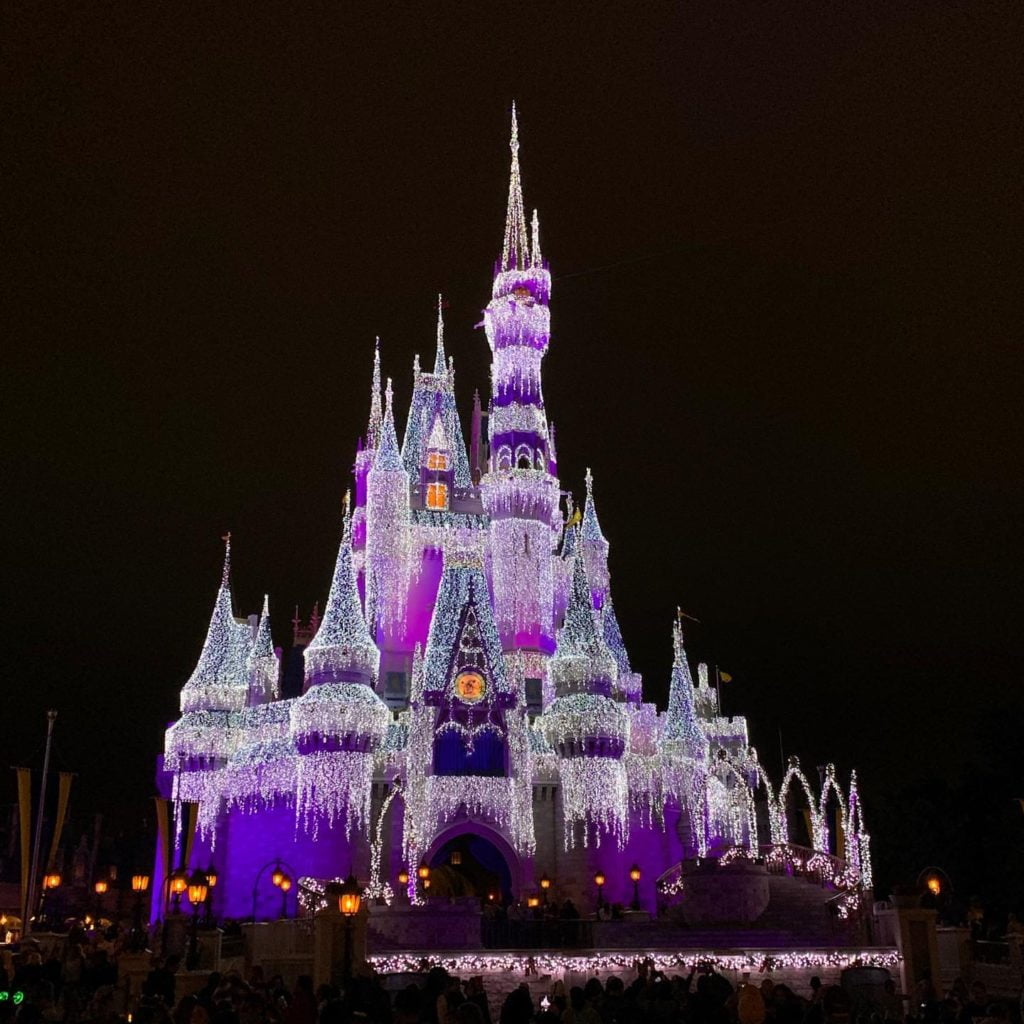 1,141 likes; 10 comments
There's just no denying it: Disney is one of the best (and most magical) places to get into the holiday spirit. Cinderella's Castle at Magic Kingdom has never looked better.
#11: U-Pick Flowers at Southern Hill Farms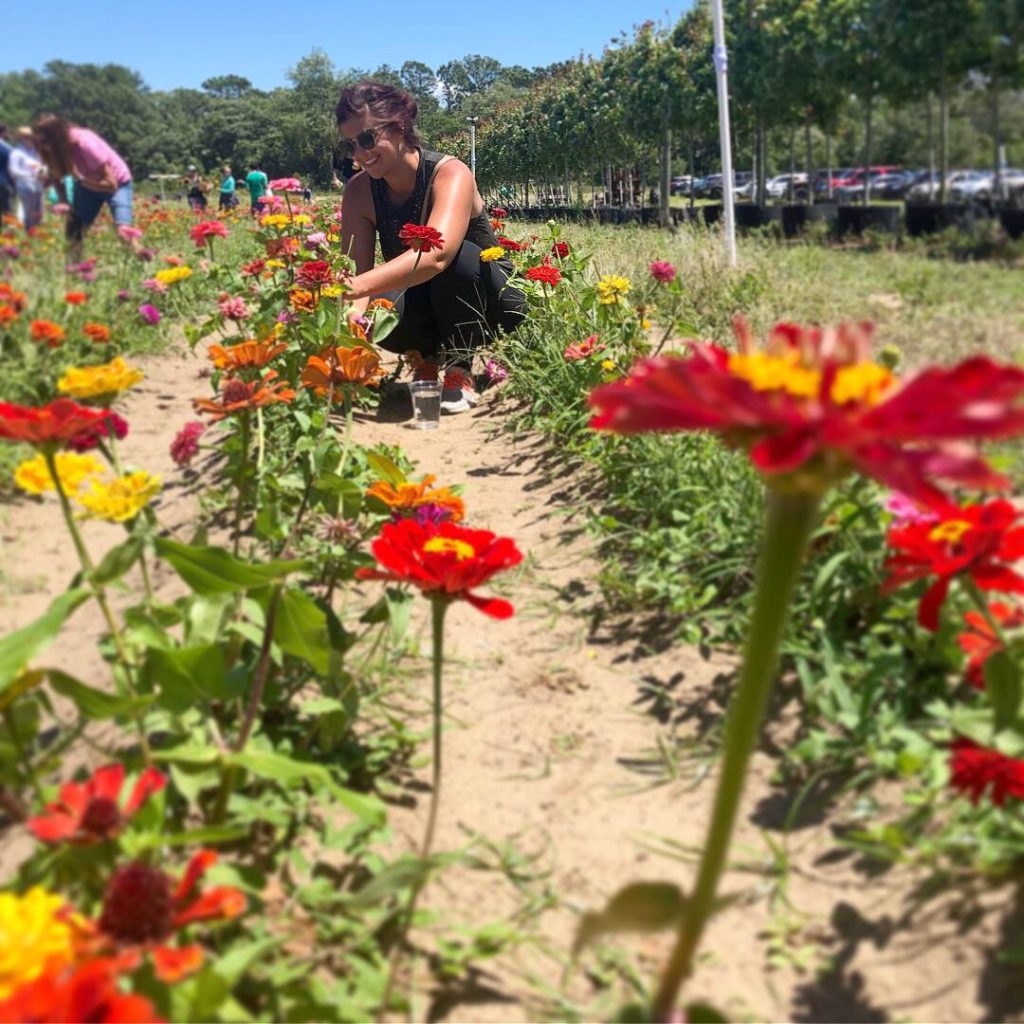 1,157 likes; 72 comments
Southern Hill Farms in Clermont is most well-known for blueberry picking and its annual fall festival. Another fun activity to combine with your blueberry picking adventure is u-pick flowers! We loved making our own bouquet of vibrant zinnias and sunflowers this past April.
#10: East End Market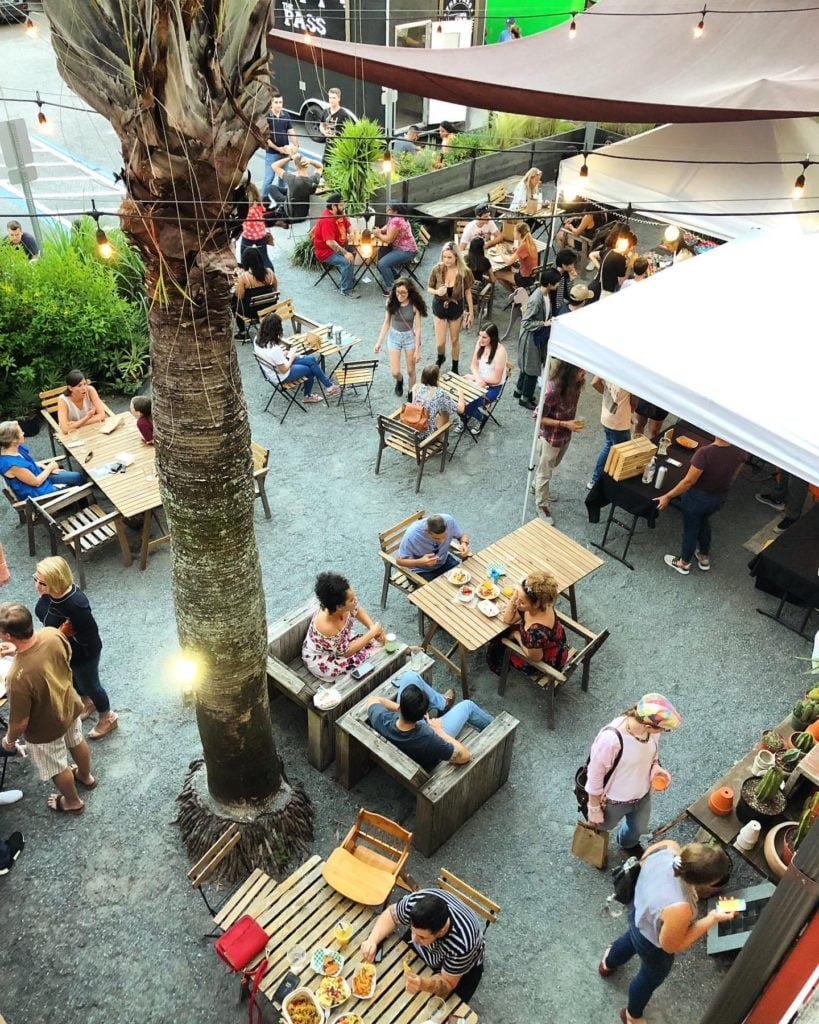 1,183 likes; 34 comments
East End Market's monthly Evening Exchange became a fast favorite when it debuted in March. Every third Friday of the month from 6-10pm, East End Market turns into an artisan market complete with goods from rotating local vendors, hands-on workshops, live music and delicious food. Our tip: check out the market on the earlier side then wander down Corrine to Bem Bom for dinner and wine on the gorgeous patio.
#9: E-Bike Taco Tour of Orlando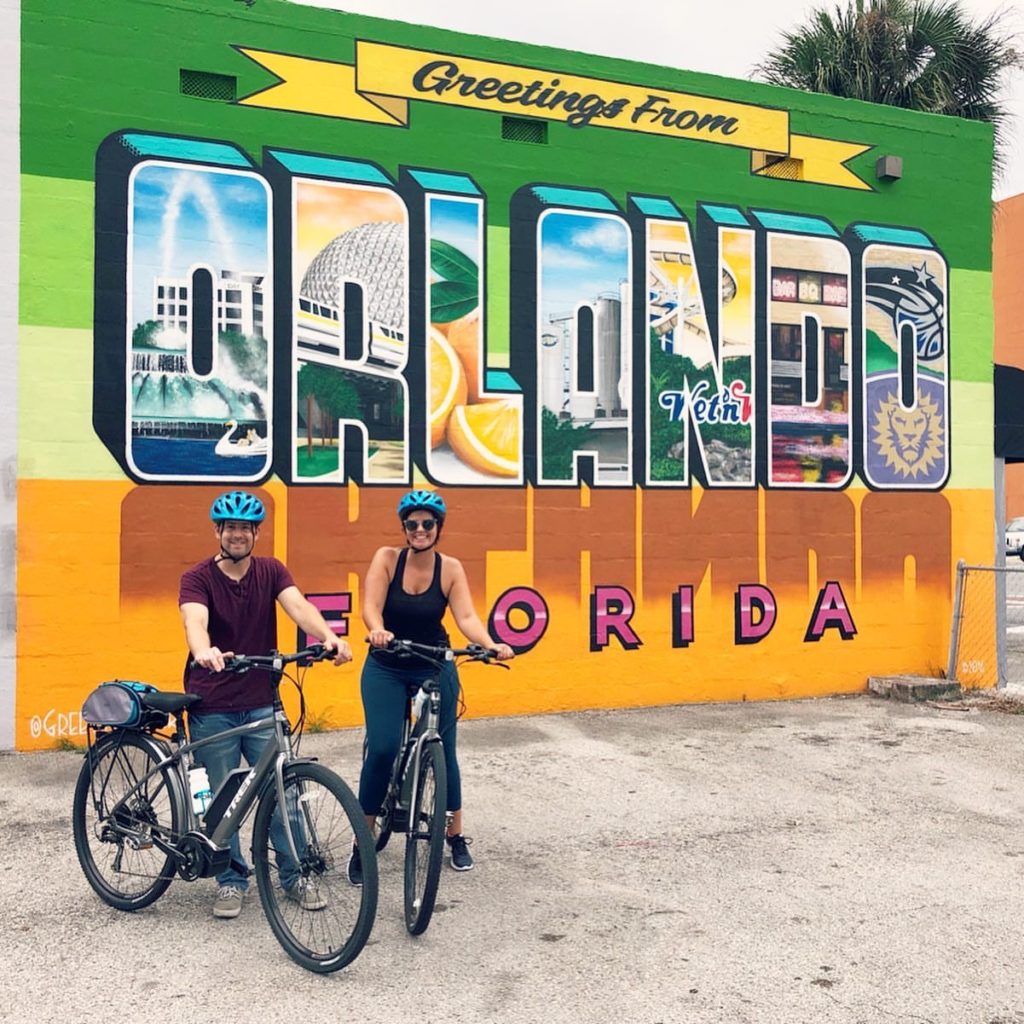 1,200 likes; 42 comments
Taking a guided electric bike taco tour of Orlando with avid cyclist Leslee Mitchell was easily one of the coolest new experiences we tried this year. The tour was offered through Bike Cubed, a new electric bicycle tour company in Orlando. We've got our fingers crossed that the tours will return soon, although there currently isn't any availability listed online.
#8: Blue Spring State Park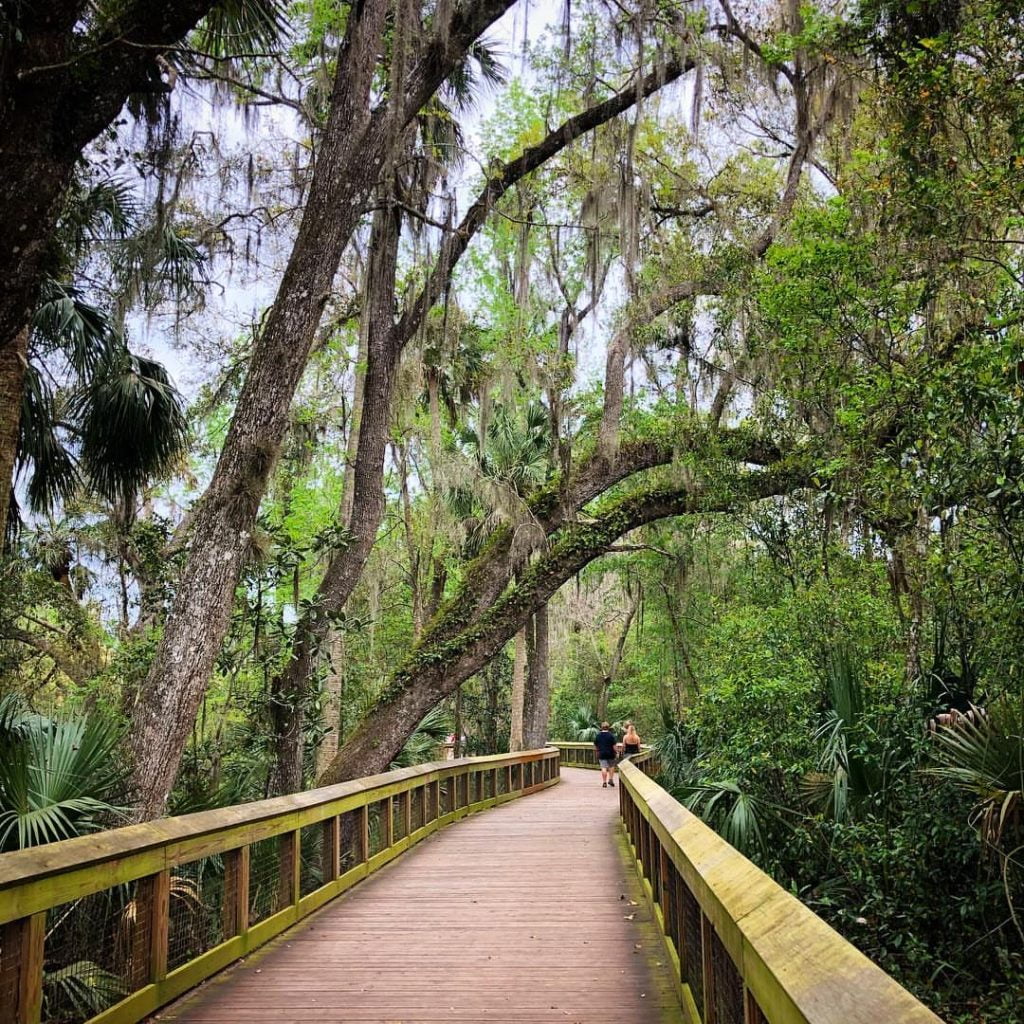 1,216 likes; 17 comments
Winter is manatee season in Florida and Blue Spring State Park is a wonderful place to view these gentle giants in their natural habitat. The park can understandably become a bit of a zoo on weekends during manatee season, so if you're looking for a more low-key experience visit outside of manatee season. The boardwalk offers views that are stunning all year long. For a longer walk, explore the nearly 4-mile hiking trail. Pair it with a visit to the just-opened Blue Springs Brewing.
#7: Silver Moon Drive-In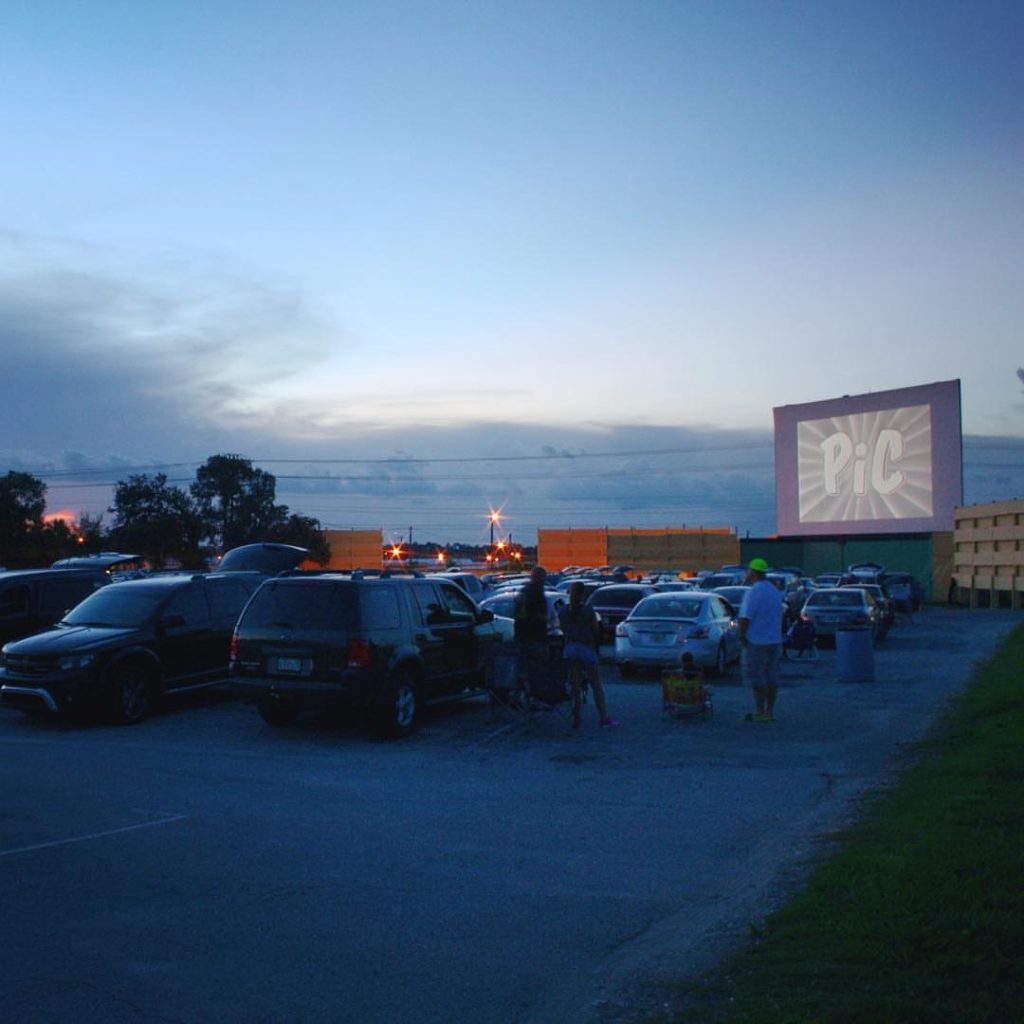 1,286 likes; 119 comments
Did you know there's a drive-in movie theater just a little over an hour from Orlando? You can see a double feature of first-run movies nightly at Silver Moon Drive-In in Lakeland. Snacks are super affordable and movie tickets are only $6 per adult or $2 per child ages 4-9 (for two movies!).
#6: Seeing Hamilton at Dr. Phillips Center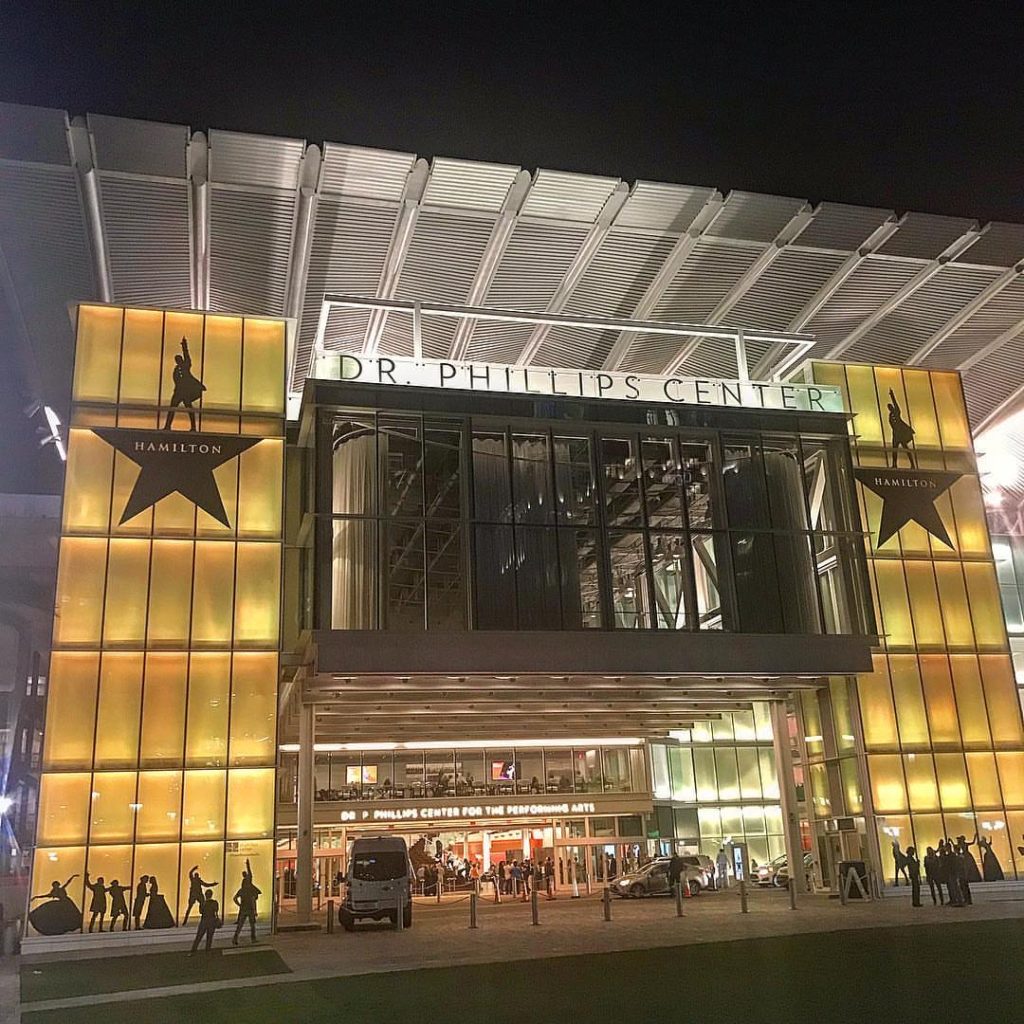 1,316 likes; 20 comments
Seeing Hamilton is an epic bucket-list item we were able to cross off when it came to Dr. Phillips Center in the beginning of this year. Were you lucky enough to snag tickets?
#5: Historic Downtown Clermont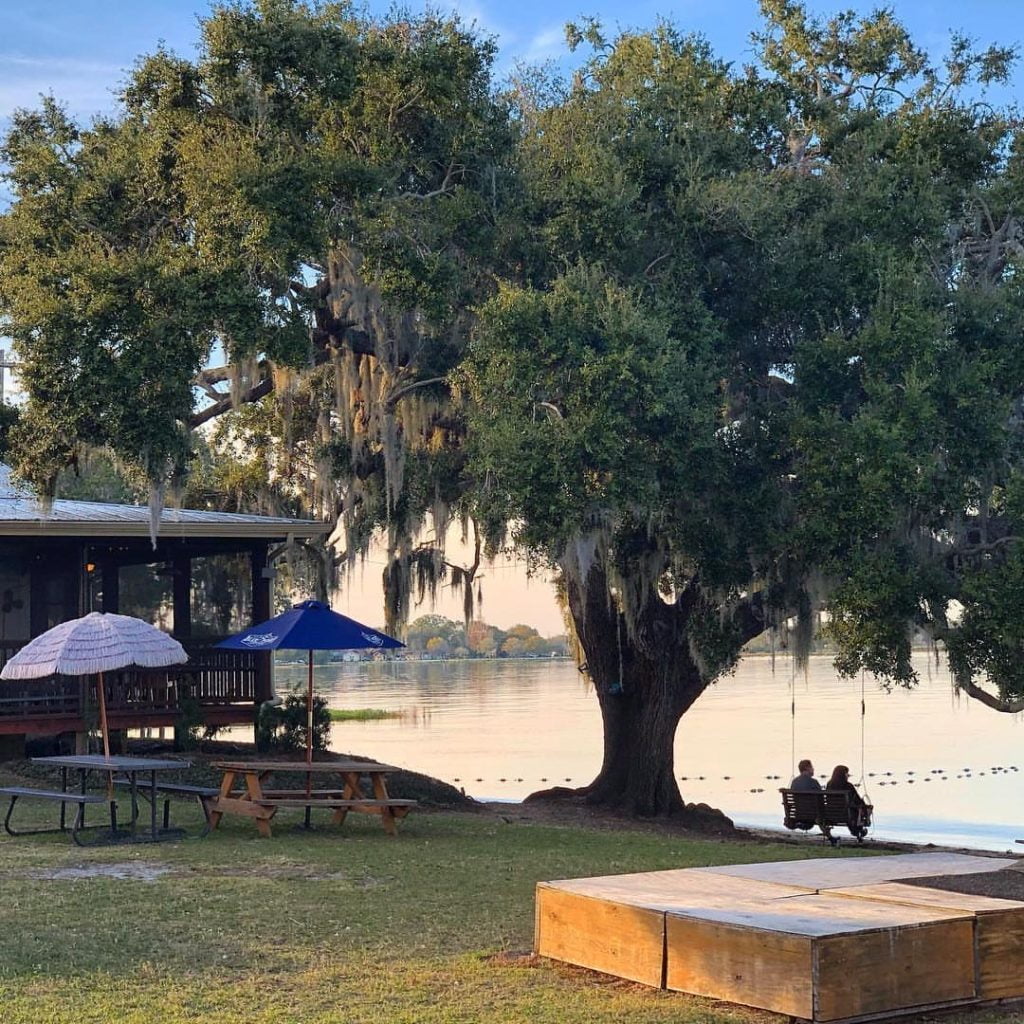 1,458 likes; 66 comments
Monthly wine walks, lakefront views, cute boutiques, multiple breweries and quality eats combine to make Historic Downtown Clermont an ideal day trip from Orlando. We mapped out a full itinerary for you here.
#4: Tubing at Kelly Park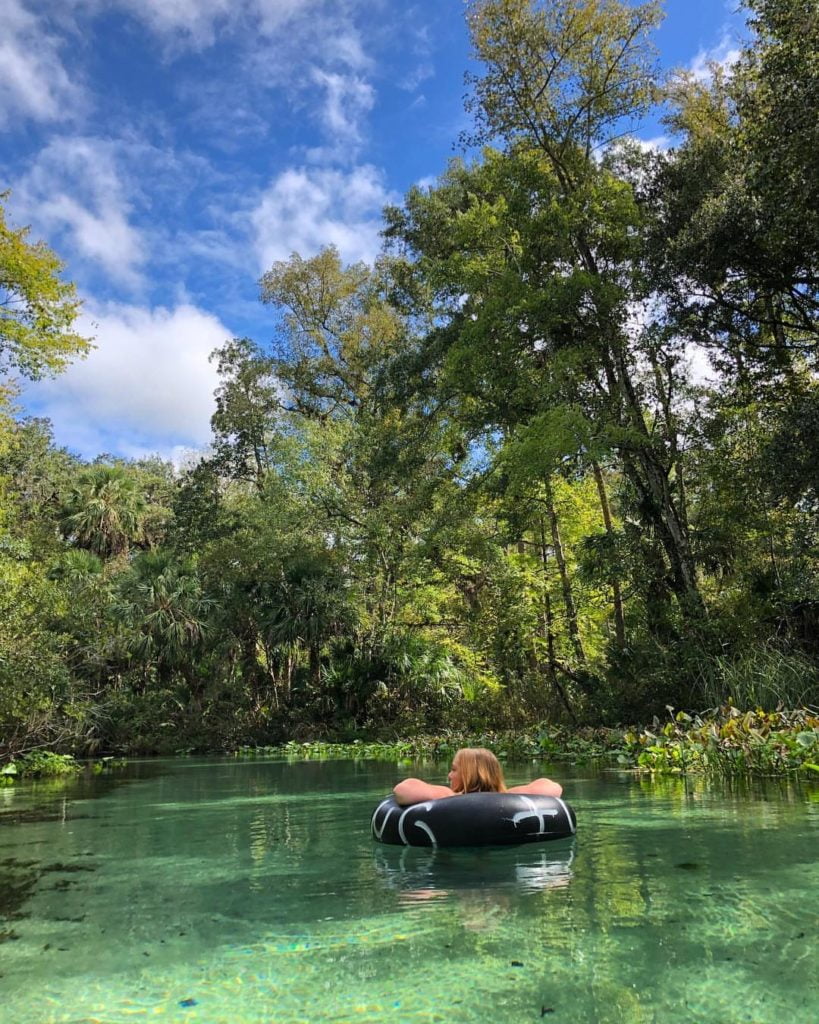 1,620 likes; 115 comments
Forget going to Kelly Park in the dead of summer when the tube run is overcrowded. Visit on a sunny fall or early spring day and you may have the run almost entirely to yourself. Complete the day with a fancy picnic by the water (we recommend packing ingredients for an epic cheese and charcuterie spread).
#3: Anna Maria Island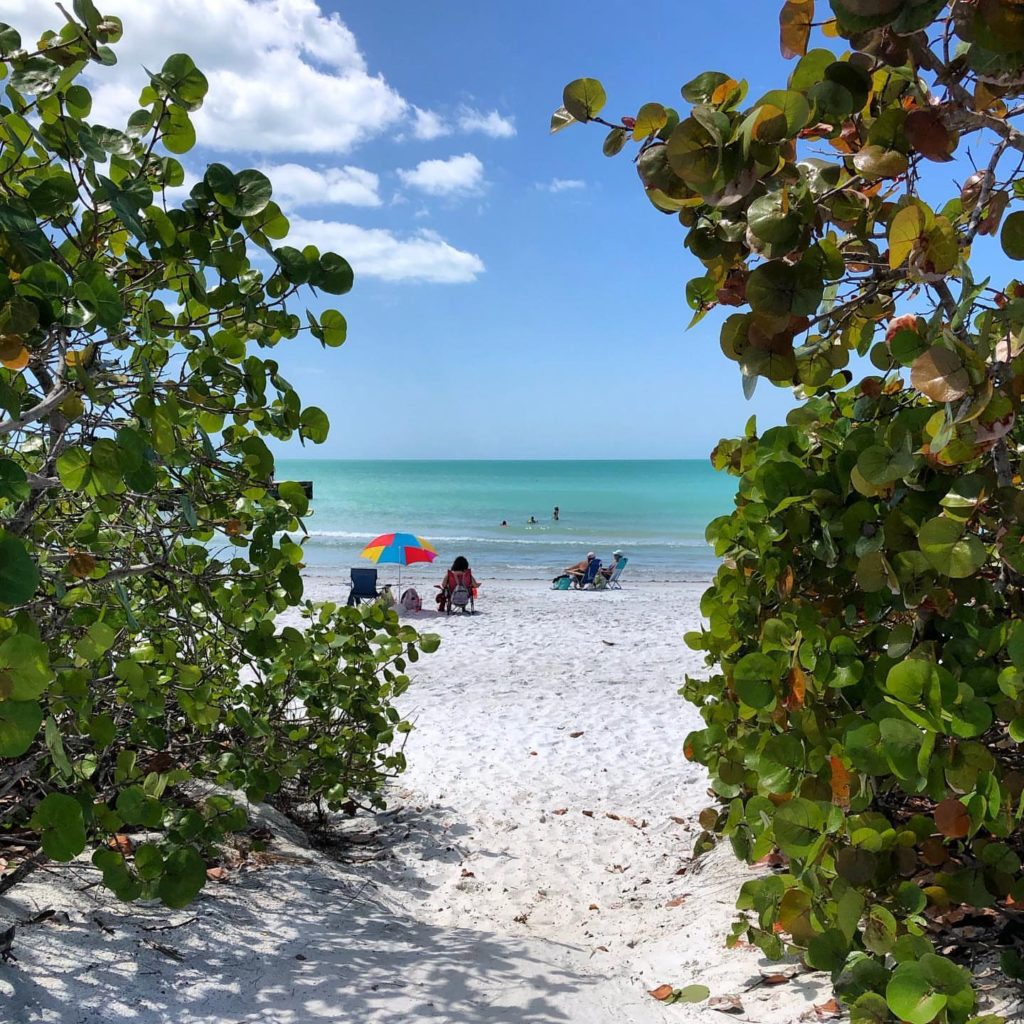 2,081 likes; 94 comments
Anna Maria Island is my favorite beach in the entire state of Florida and is 100% worth the drive. My perfect itinerary includes:
Beach time at Coquina Beach (lots of parking) or the stretch of beach close to Bridge Street (street parking).
Renting kayaks to explore the mangroves and observation tower at Robinson Preserve.
Made to order donuts from The Donut Experiment. (An Orlando location is set to open eventually.)
Craft cocktails at The Doctor's Office.
A romantic meal in the sand during sunset at Sandbar, or by the water at The Waterfront.
Ice cream from Joe's Eats and Sweets.
Shopping on Pine Street.
Margaritas and live music on the patio at Wicked Cantina.
Riding the free trolley up and down the island, or exploring by bike.
#2: Nona Adventure Park
https://www.instagram.com/p/BwUMSWwH5kE/
2,553 likes; 427 comments
Get back in touch with your inner kid at Nona Adventure Park. The sprawling complex includes an inflatable water park, cable park for wake boarding, and an aerial ropes course with rock climbing walls. Pair it with a Lake Nona food crawl to refuel.
#1: The Old Jailhouse
https://www.instagram.com/p/BtwvwpNHvP0/
2,561 likes; 242 comments
One day before it opened its doors in February of this year, we got to take a peek inside The Old Jailhouse. This newcomer to Historic Downtown Sanford's restaurant lineup gives you the chance to literally dine behind bars as the building was once used as a county jail. We're particularly fond of the craft cocktails and delicious American fare. There's also a lovely courtyard with twinkle lights for extra romantic outdoor dining.
Are you following us on Instagram? Connect with us @orlandodatenightguide for daily photos and date night inspiration. Don't forget to tag us in your date night photos!