Located along the former Dinky Line, Grape & The Grain is a little jewel of a wine bar in the Ivanhoe District. The quaint house was a former railroad stop built in 1923, and though renovations were made, its original charm was only elevated. Local art adorns the walls inside, adding to the vibrant yet modern feel.
Recently, Grape & The Grain began offering a monthly Sunday Brunch on the last Sunday of the month from 1-4pm. Upcoming brunch dates are December 29, 2019 and January 26, 2020.
The outdoor patio offers tons of seating, including a small high top seating area and couches. Also, the patio is covered so there's no need to run inside during a Florida thunderstorm. Adding to the vibe is a giant Jenga game in the middle of the outdoor patio, and sounds from DJ Dizzlephunk, who played everything from hip-hop to latin and pop songs to set the atmosphere. Now, grab a mimosa and make your way outside to enter the brunch zone, complete with music, a gorgeous outdoor patio, and the featured brunch food truck!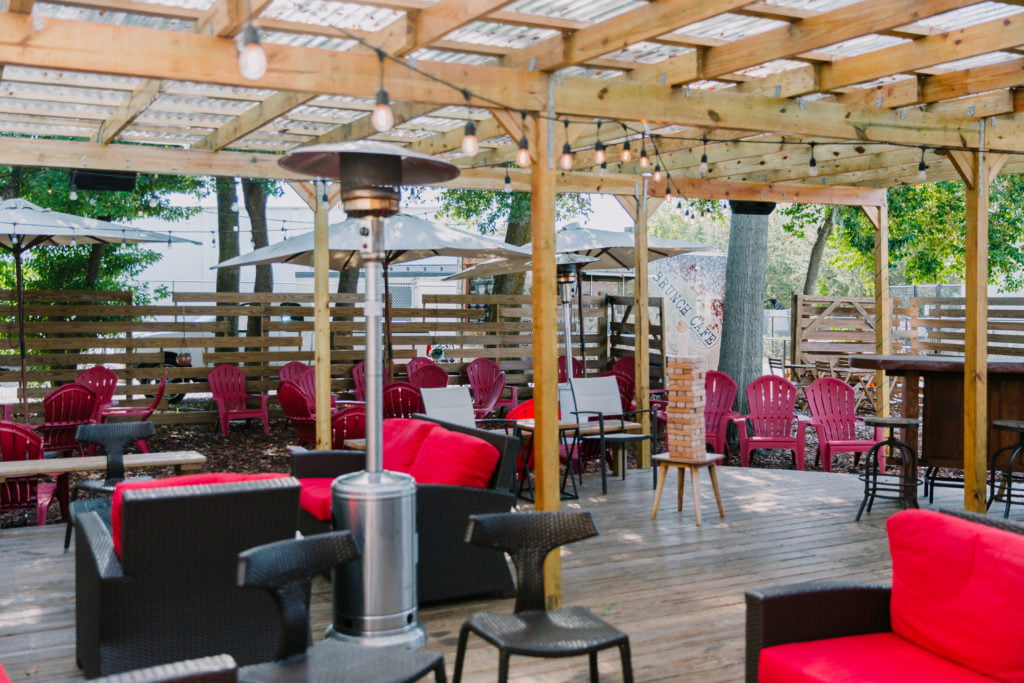 DRINKS
Sunday Brunch comes with a fanstastic drink special – $3 mimosas and $5 doubles all day long. Flavors change and include house-made syrups and fresh juices. You can also choose from a selection of beer and wines by the glass or bottle.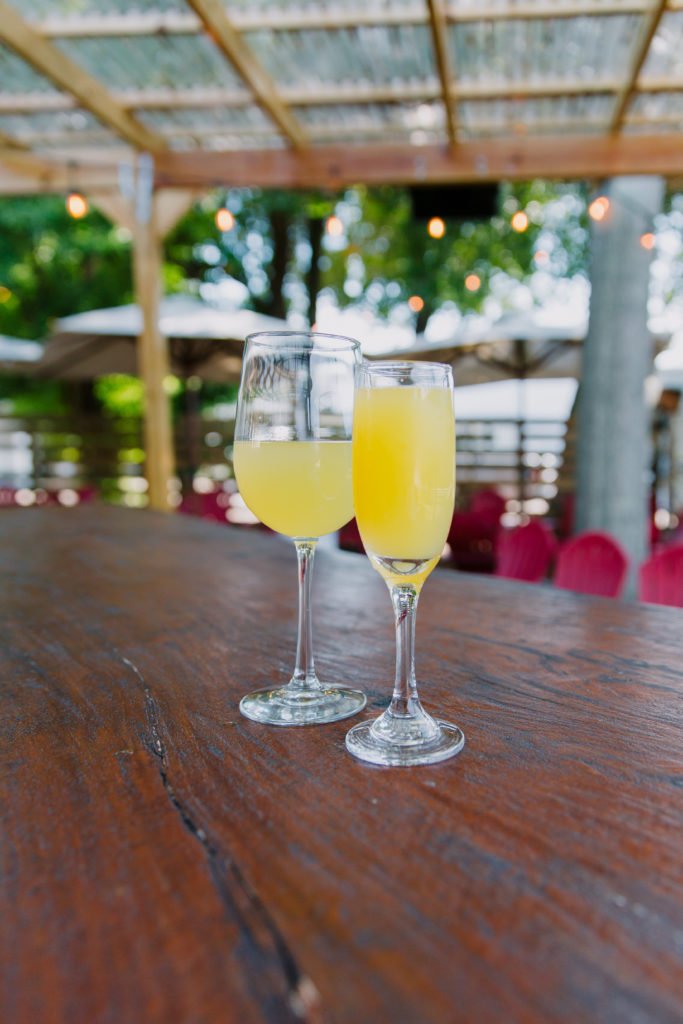 FOOD
The month's food truck rotates frequently, but when we visited we had the chance to indulge in dishes from Brunch Cafe Gourmet Cuisine. Offering brunch staples and latin-inspired twists on classics, the hardest part was making our selection from the menu. Whether you love savory or sweet dishes you're bound to find a favorite, from a Vegetarian Omelette to Nutella Stuffed French Toast and the creative Mofongo Benedict.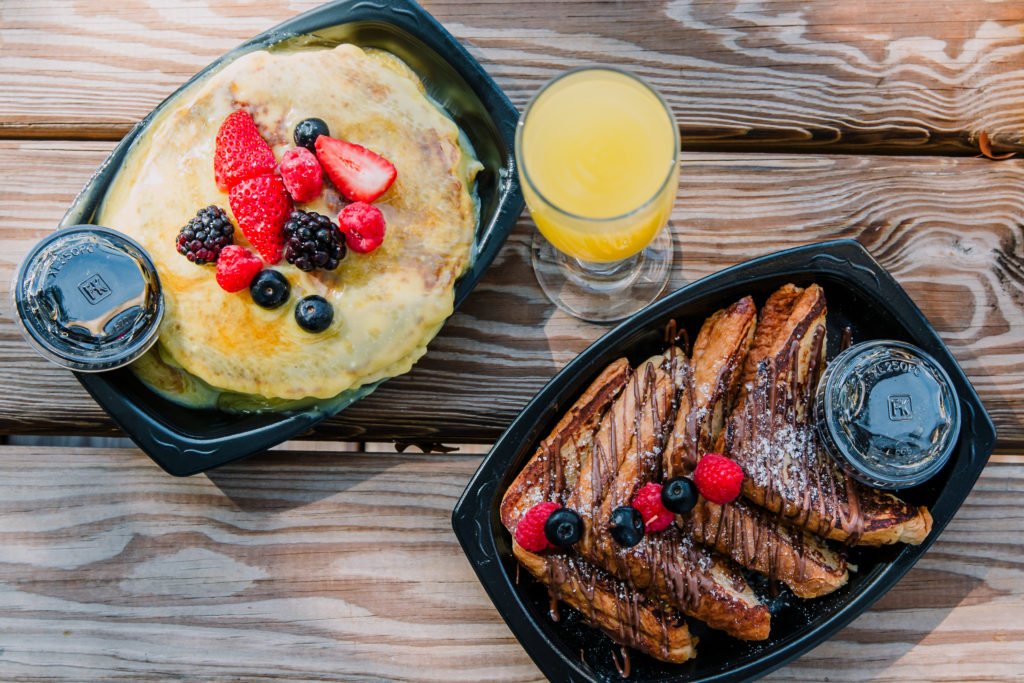 In addition to decadent brunch dishes, Brunch Cafe Gourmet Cuisine offers a selection of caffeinated drinks that make a perfect pre or post-brunch treat. We went with a classic latte, but seasonal flavors such as the Pumpkin Spice latte are available.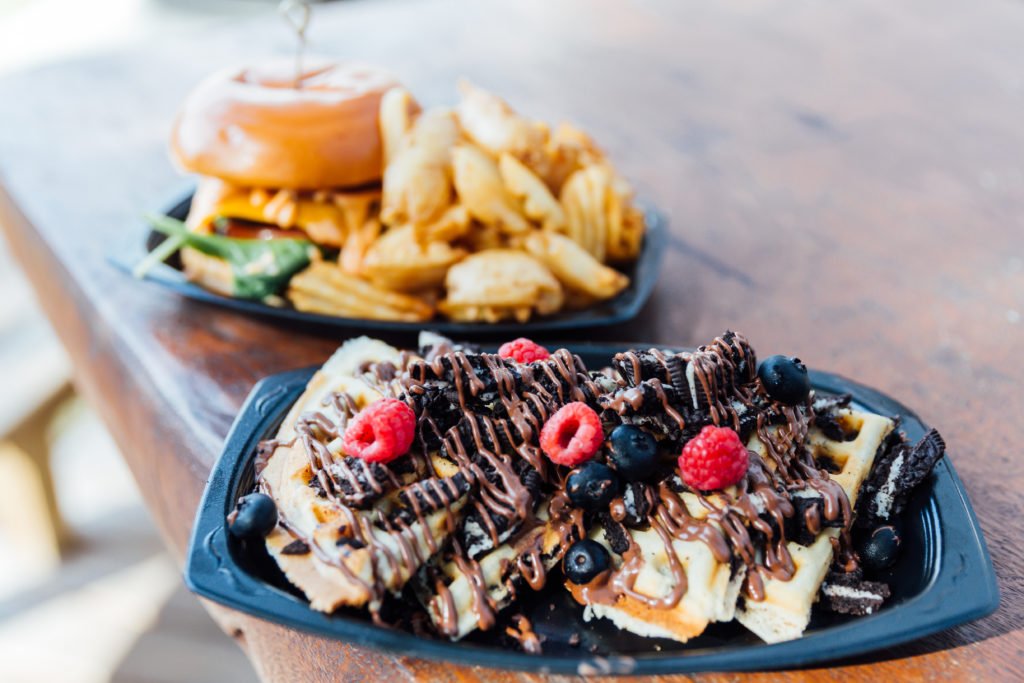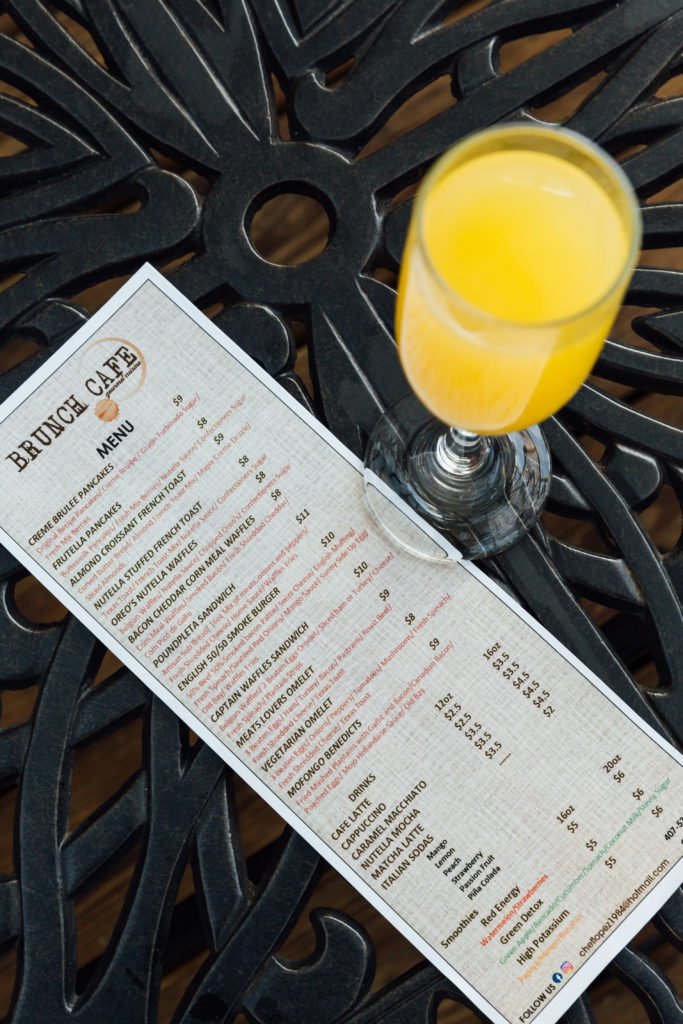 DETAILS
Brunch is available on the last Sunday of the month from 1pm – 4pm. Check Grape & The Grain's Facebook page for details on the month's featured food truck for Sunday Brunch.
Grape & The Grain
1110 Virginia Drive
Orlando, FL 32803
407-674-6156
https://grapeandthegrain.com
For more brunch ideas, read our guide to the Best Restaurants for Brunch in Orlando and check out the rest of our Brunch Buzz series.
Disclosure: Drinks were provided to the writer at no cost. Grape & The Grain is one of our valued advertising partners.
All images by Arlene Laboy.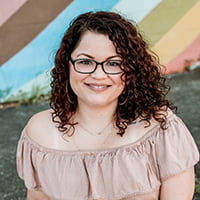 Arlene Laboy is the Managing Editor of Orlando Date Night Guide as well as a professional food and brand photographer. A wife and a mother, Arlene shares her love for adventuring around Florida through her Instagram account, @arlenemlaboy. Find out more about Arlene here.