A good day trip does wonders for refueling your life, whether it's heading to one of the many beach towns nearby or traveling to the small shops and restaurants of nearby cities like Winter Garden and Deland. Traveling to St. Augustine will take you about 90 minutes in the car, and exploring The Nation's Oldest City like a local while learning about its rich history is well worth the trip. We've outlined how to spend a day in St. Augustine right down to the minute to help you make the most of your day trip.
1-1:45pm: Maple Street Biscuit Company
You better believe the first stop on your trip will be for food! Maple Street Biscuit Company closes early (2pm Monday-Thursday and 3pm Friday/Saturday), so it's worth making a visit one of your top priorities. The Sticky Maple is a must – fried chicken breast and pecan wood smoked bacon, covered in Bissell Family Farm's maple syrup and served on a heavenly biscuit – and make sure to also get the Smokey Mountain Mac n' Cheese.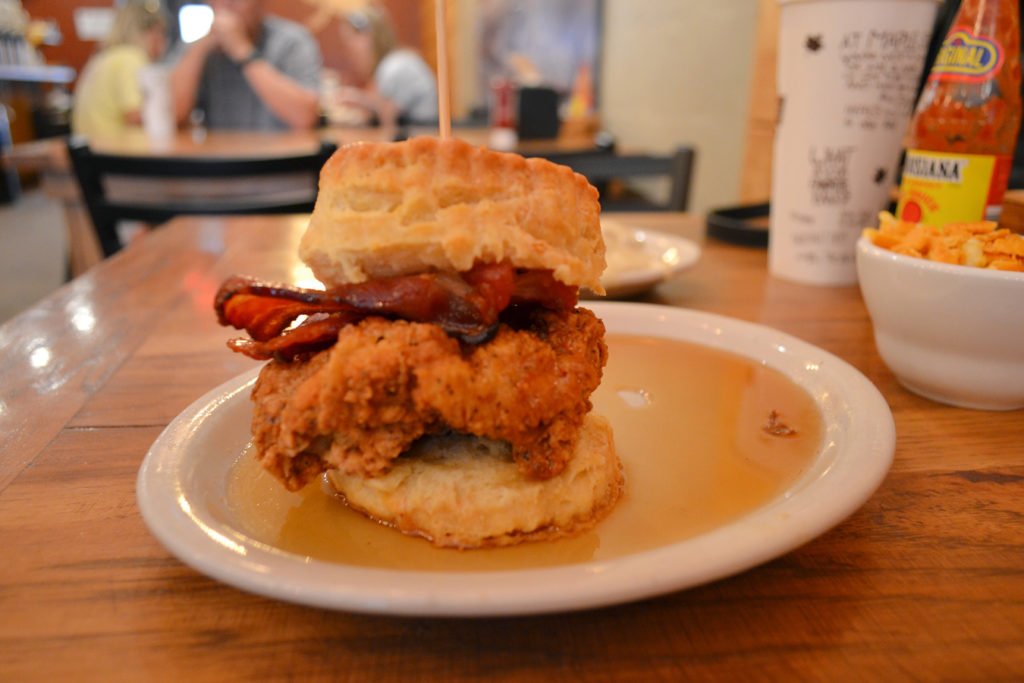 2-2:15pm: The Kookaburra Coffee Shop
The Kookaburra is where you'd find me every day if I lived in St. Augustine or attended Flagler College. While the inside is small, the service was great and my iced vanilla latte was perfect for strolling the city streets. The modern interior of the shop is a cool contrast to the exterior, which is consistent with the architecture of historic downtown St. Augustine.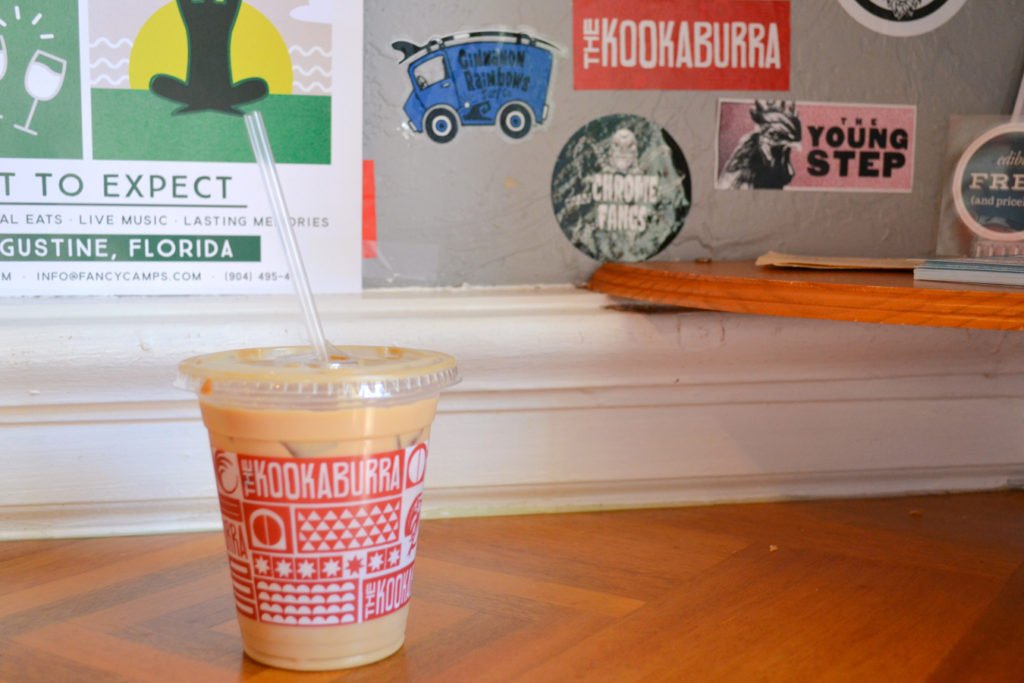 2:25-3pm: Stroll St. George Street and Oldest Wooden Schoolhouse
St. George Street is located steps from the city gates and is home to a variety of boutiques, coffee and ice cream shops, and gift shops. This is also where you'll find the Oldest Wooden Schoolhouse. Built in 1716, the schoolhouse is now a museum that can be visited daily.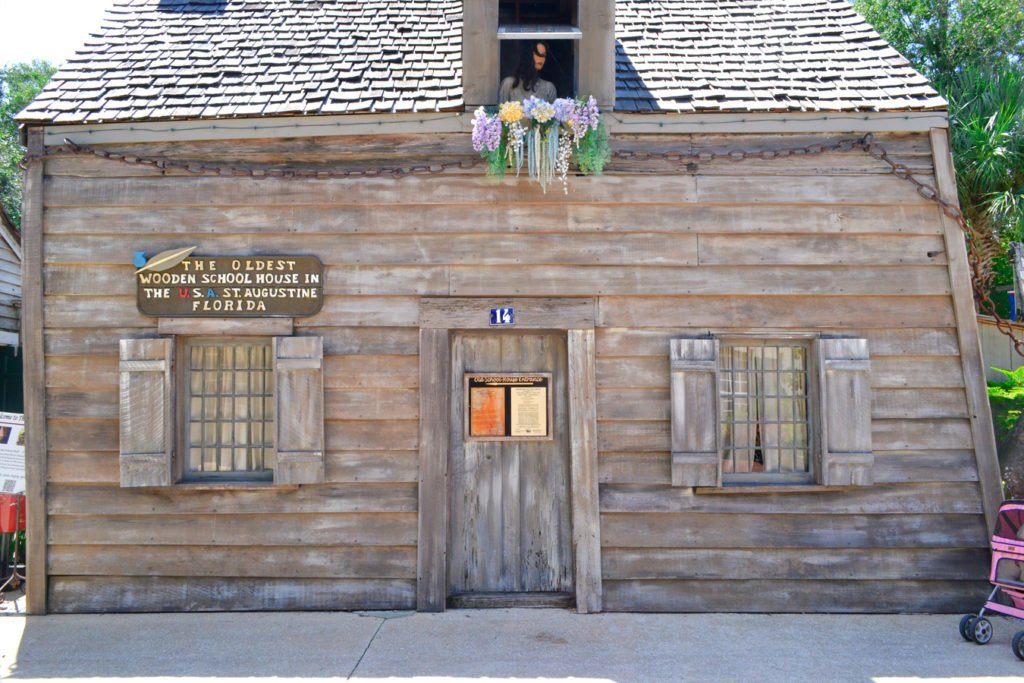 3-4pm: Castillo de San Marcos
The Castillo de San Marcos was built as a way to defend against attack from enemies. The fort was made of coquina and took 23 years to build, was impenetrable to enemy attack, and is fire resistant. Visitors can walk through the fort and enter various rooms that housed cannons, a guard room, and a prison. There is a large courtyard in the center of the fort, and the upper deck provides a beautiful view of the city as well as a closer look at the gun deck and bastions. On Fridays, Saturdays, and Sundays, you can view a cannon being fired several times throughout the day with the last demonstration taking place at 3:30pm.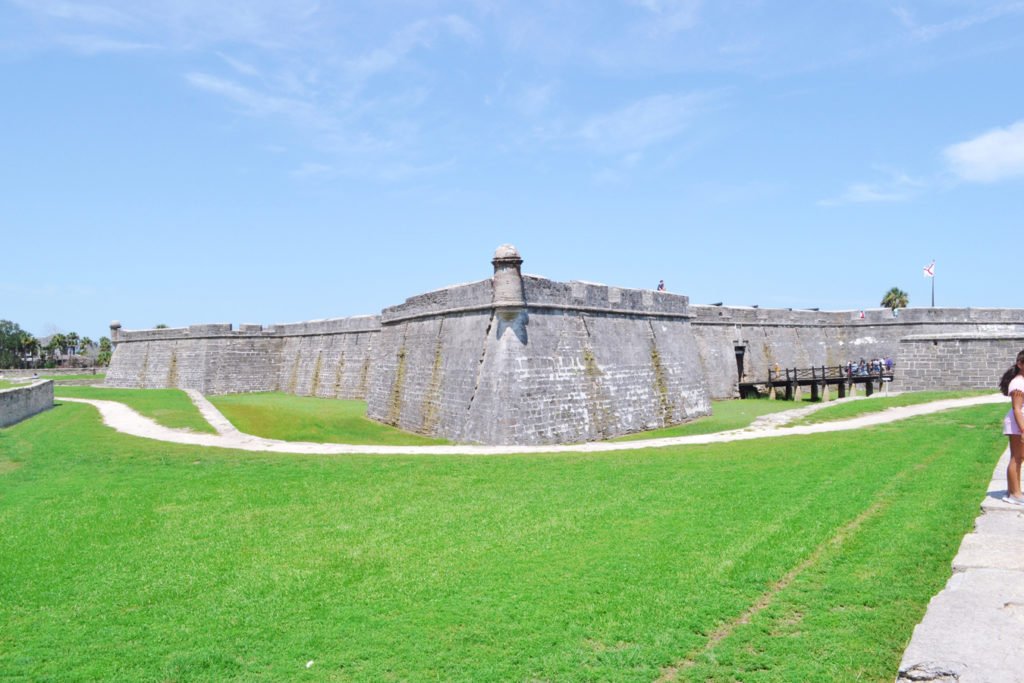 4:30-5:30pm: Tini Martini Bar
This little bar packs a punch! Found while exploring Avenida Mendez, the Tini Martini Bar is actually the Casablanca Inn's hotel bar and is located just a short walk from Castillo de San Marcos. You have 23 martini options to pick from, as well as a selection of wines and cocktails. We chose the Mango Martini and the Sailor's Punch cocktail, which were so good one could easily drink 2 or 3 without noticing. There is an outdoor patio where you can enjoy your drink while partaking in some prime people watching, however, it was extremely hot so we opted for the air-conditioned seating indoors.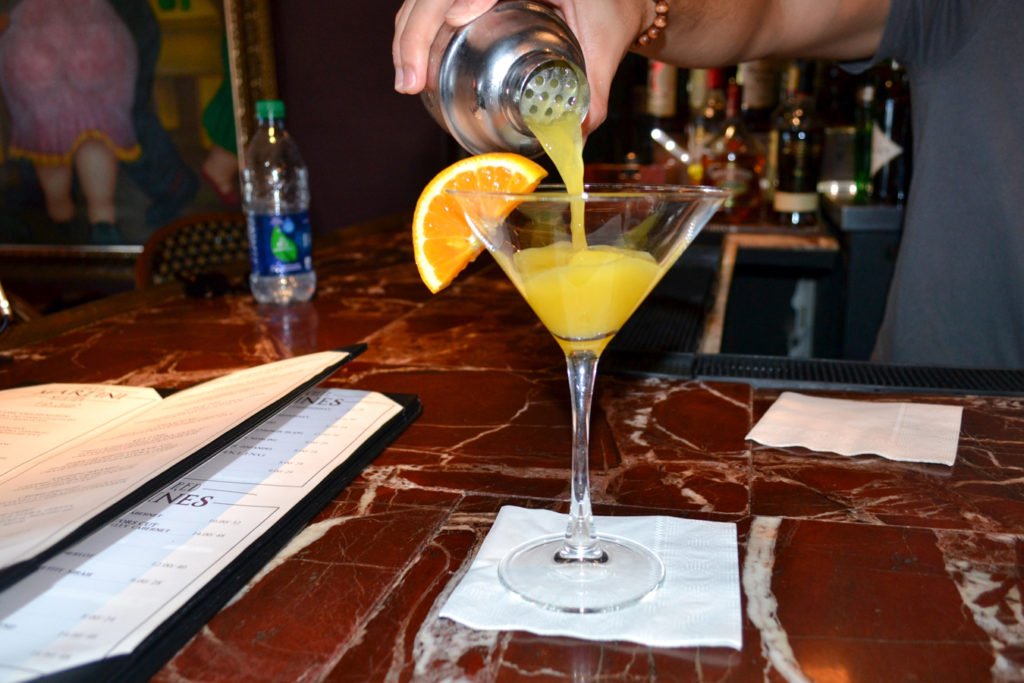 6-7pm: Uptown Scratch Kitchen
We stumbled upon this gem after hungrily scanning Yelp last minute, and didn't realize it was a food truck until we arrived at the address. You'll find Uptown Scratch Kitchen parked next to Dos Coffee and Wine daily from noon to 7pm. Their menu specializes in contemporary American cuisine and changes often as they incorporate fresh seafood, seasonal and local ingredients. Their Famous Fried Chicken with hand-cut fries and house BBQ sauce was an unexpected highlight of the trip.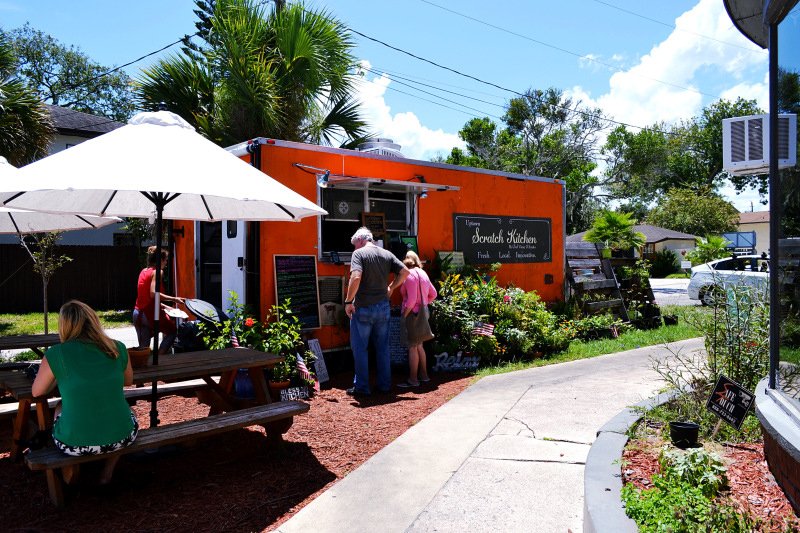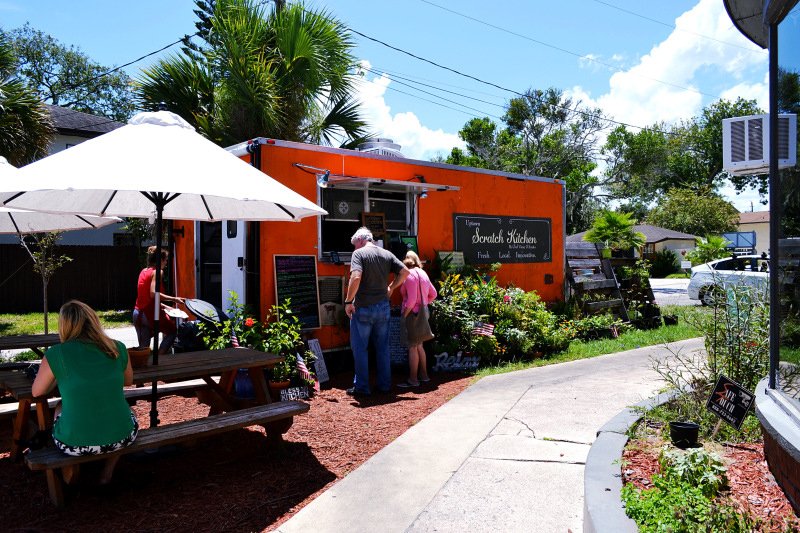 7-8pm: DOS Coffee and Wine
What better way to finish off dinner than by walking a few steps and being inside a coffee and wine bar? In addition to coffee, DOS Coffee and Wine offers a variety of red and white wines, several toasts, muffins, desserts, salads, and small bites.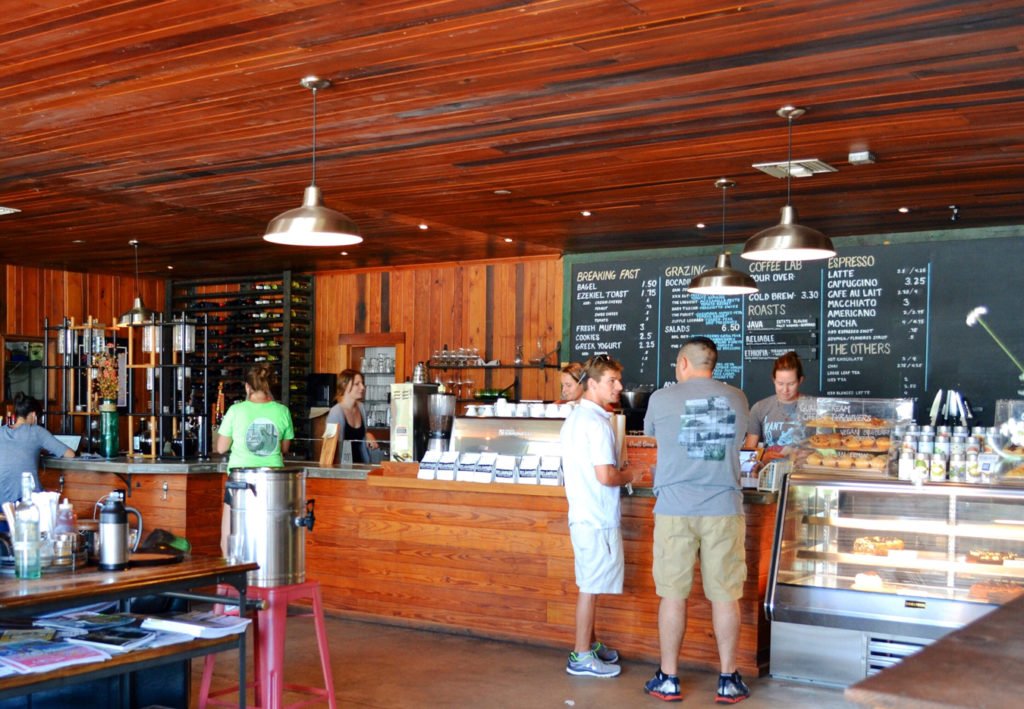 8:30-10pm: Hornski's Vinyl Lounge/Love Is The Answer Mural
Hornki's Vinyl Lounge combines two of my favorite things: a record shop and a bar. You can also play some pool while you enjoy your brew or wine in a cool, laid-back atmosphere. Hornski's feels like you're going to your friend's basement to hang out, drink, and listen to music. Next door at Rochelle's Boutique you'll find a vibrant, colorful mural titled "Love Is The Answer" by artist Christie Chandler on its side wall.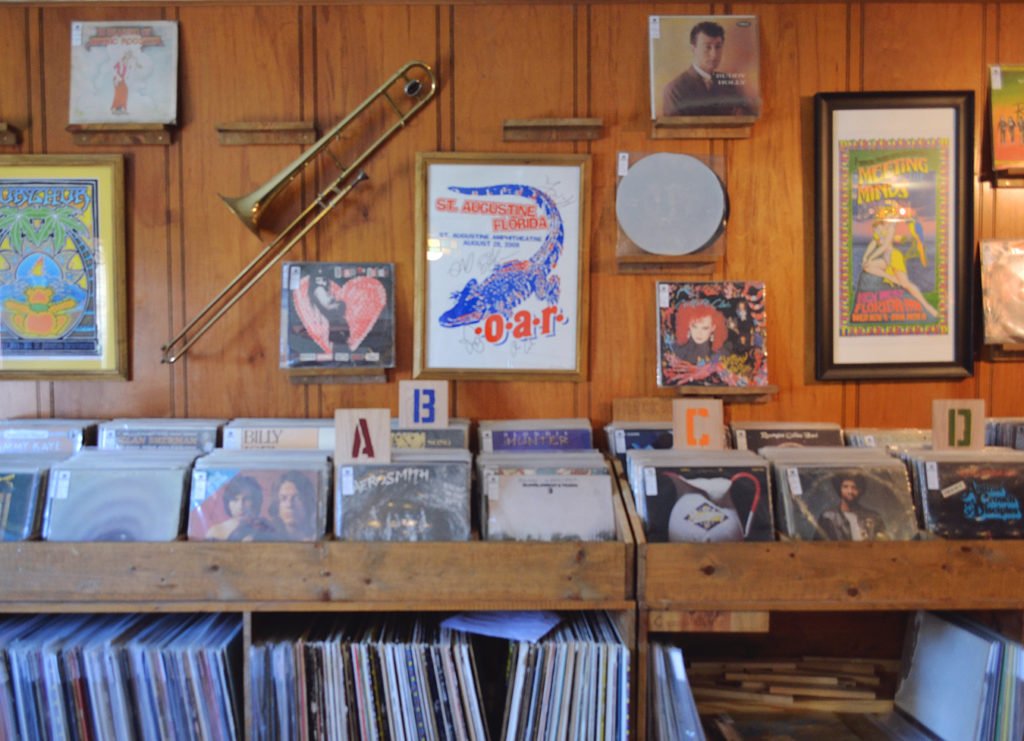 More ideas:
Feature image credit: Stephanie Patterson. All other images by Arlene Laboy.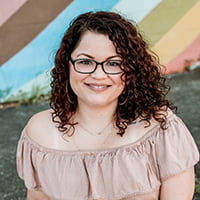 Arlene Laboy is a professional brand photographer based out of Orlando, Florida. A wife and a mother, Arlene shares her love for adventuring around Florida and her professional work through her Instagram account, @arlenemlaboy. Find out more about Arlene here.