Orlando boasts endless opportunities for dating adventures, and its Central Florida location allows for even more fun through nearby day trips. A smidge closer to home than Volusia County's gorgeous beachside cities, discover DeLand on a mini road trip. This small, historic town is just 35 miles from Downtown Orlando.
In this article, we will share a complete itinerary to inspire your next date day trip to DeLand.
Updated December 2022
Downtown DeLand – Things to Do, Dining, and Shopping
PLAY
Highland Park Fish Camp
This rustic hidden gem is located on the Norris Dead River, a portion of the St. Johns River, beside a 23,000 acre preserve. Bring your own boat or rent one to take in the "Old Florida" scenery. The water is loaded with largemouth bass year-round making this an ideal spot for fishing and other outdoorsy fun.
Guided tours are available for novice fishermen. Spend the day or rent a cabin for an overnight wilderness adventure.
Skydive DeLand
Thrill seekers can take to the sky to fly from 14,000 feet. Skydive DeLand states, "The method of tandem skydive and the equipment was conceived and developed here in DeLand, Florida." So that seems to make this place pretty legit!
In fact, because of Skydive DeLand, this small town is recognized as the Skydiving Capital of the World. Newbie divers will take in a bird's eye view via tandem dive, and well-experienced divers can brave the Accelerated Freefall.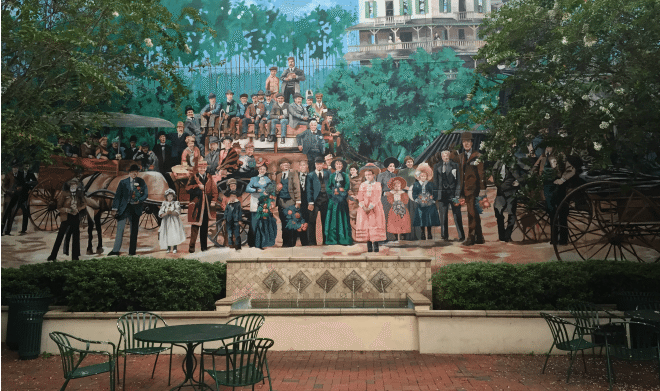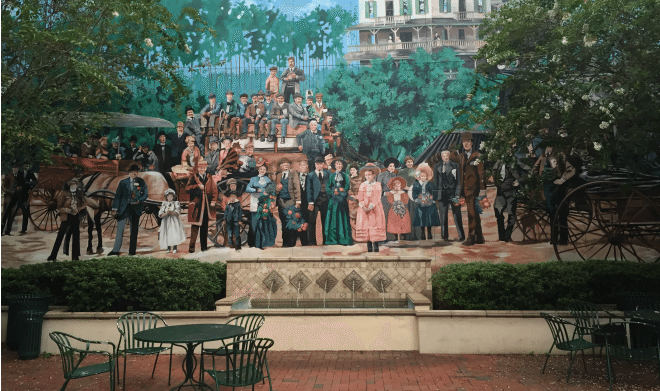 READ MORE: 10 Things to Do on a Sunday in Orlando
Life is full of stressors… and sometimes it's beneficial to vent out these frustrations. Rage rooms invite adults to break the cycle of tension by breaking all sorts of stuff (plates, bottles, electronics, etc.) – while wearing safety gear within a specialty-furnished room.
If a rage room sounds like the total opposite of romance, well you might be right. But this will certainly create a unique, shared memory!
If you've done the Winter Park Boat Tour more times than you can count, it's time to drop anchor in a fresh waterway. While day-tripping in DeLand, board the "Great Blue," a 45-foot pontoon vessel operated by Blue Heron River Tours. You'll enjoy a front row seat to nature, alongside your favorite mate. 
You already hit the bull's eye when you started dating your love. Now, see who can score the most bull's-eye points on an axe-throwing date night. The adrenaline rush from throwing an axe and actually making it stick to the wooden target is pretty thrilling. An axe coach will gladly assist you with technique and things to know before letting you bravely take a stab at it. 
Also Try:
Downtown DeLand Historic District
The most well-known thing to do in DeLand is the awesome historic district. This main drag exudes a quintessential vibe of historic living. See notable 19th-century buildings, shop quaint boutiques, savor local eateries and more.
Keep reading for the best places to eat and shops in Historic Downtown DeLand.
STROLL & SHOP
Locally, you've wandered along Plant Street in Winter Garden, Park Avenue in Winter Park and Main Street in Mount Dora. Similarly, this main drag in DeLand exudes historic living.
The two of you will surely discover one-of-a-kind bookstores, antique vendors, vintage clothing retailers and even groovy record stores. Stroll, shop and nosh the day away.  
DeLand Indie Market at Artisan Alley 
This curated indoor/outdoor market event is typically held four times a year. It features roughly 70 pop-up boutiques, artists and handcrafted vendors from all over the Sunshine State. 
Check the Facebook page for updates.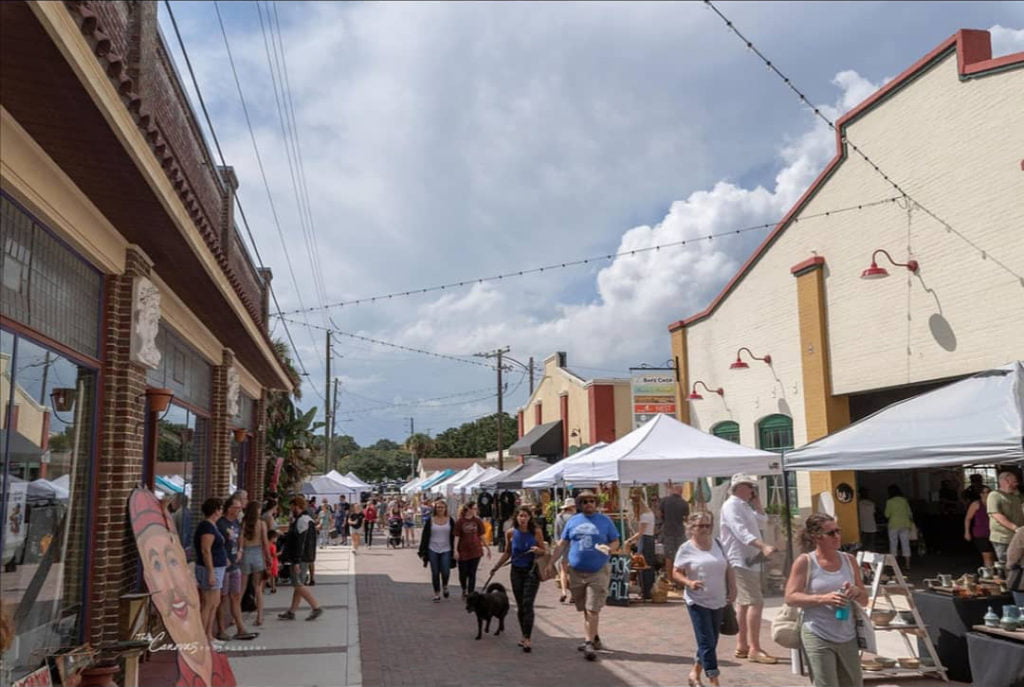 Explore the city with the DeLand Mural Walk as your guide for a masterpiece day trip date.
Click HERE to download the Mural Walk brochure. You'll be tickled pink exploring the Downtown area through this creative and beautiful experience. 
DINE
Persimmon Hollow Brewing Company
You may notice the name of this brewery as it has a Lake Eola location as well. But the DeLand site was pouring out the goodness first. So, the motto of this microbrewery is: "Drink responsibly, but get weird." Okay, sounds like a plan!
The tap room, opened by two local besties who poured their passions for beer into a business venture, offers a great selection of brews, including core concoctions like the Funky Freddy Fitz (Belgian stout, ABV: 6.5%) and Beach Hippie (IPA, ABV: 7.1%), in addition to limited releases.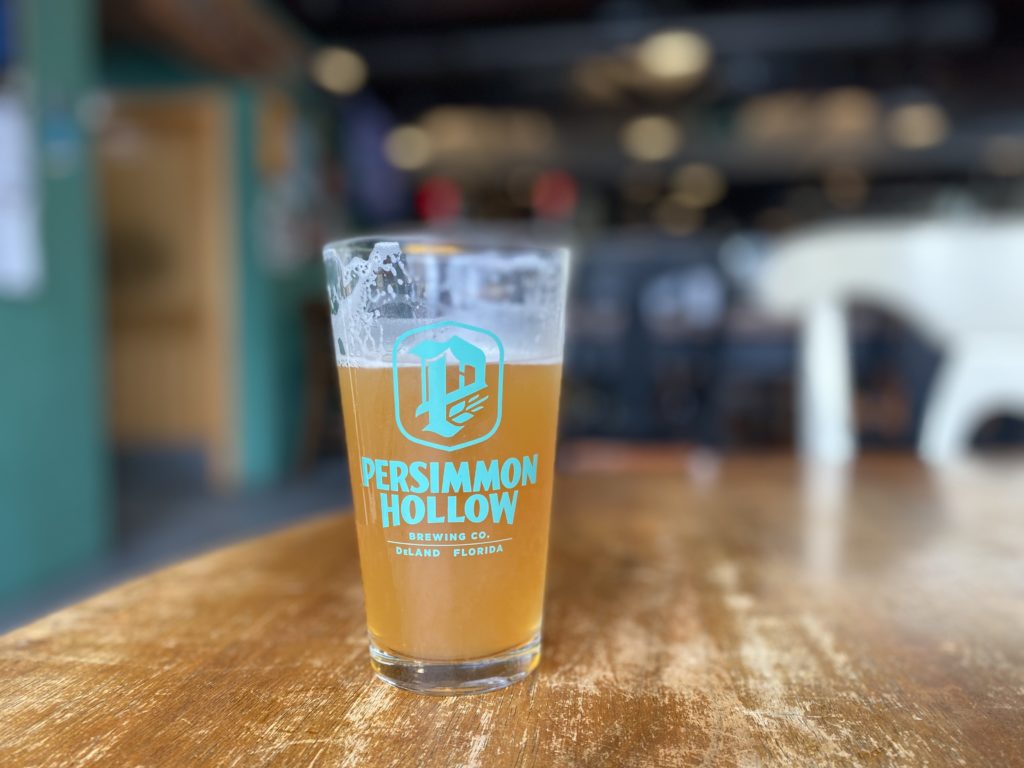 Check out the Local Restaurants
Skip chain establishments to get a taste of DeLand's locally-owned restaurants.
Raise a Glass at these DeLand Bars and Lounges
If you're up for some interesting bartender chatter, grab a stool at a local tavern. Within The DeLand Hotel, Hemingway's Bar & Lounge has a way with craft cocktails.
If you're more in the mood for a pit stop to catch the game on a large screen, pop over to Half Wall, where you'll see a wall full of beer taps, including local brews from DeLand and the surrounding area.
Other options include City Limits Taproom and The Blind Pig. 
LEARN
Stetson University
You don't need to be an enrolled student to learn here. Check out Stetson's events page to find guest speakers, screenings, and other community happenings. After all, smart is the new sexy, right?
Hontoon Island State Park
This island is accessible only by private boat or park ferry so getting there is half the fun! Canoe and enjoy a picnic lunch, then pop into the Hontoon Island Museum to learn about the area's first inhabitants to gain an understanding of their past and natural habitats.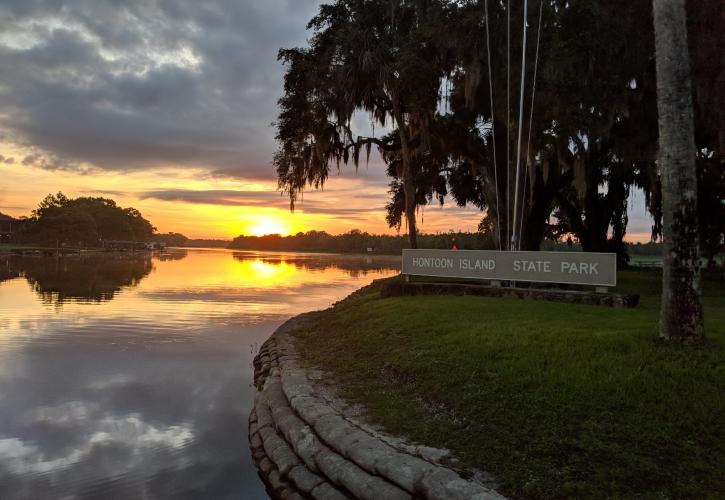 Check out our complete guide to Visiting Hontoon Island State Park.
Also Try: 
Feature image credit: blog.eragrizzard.com