---
Reader Recommendations + Editor Picks for the best First Date Ideas in Orlando
---
"Where should I go for a first date?" is the question we get asked by readers most often. You want to make a good first impression, but also keep things light and casual. Then there's the stress of planning an activity and hoping your date has a good time. No wonder those first date jitters are a thing…
To help you plan an epic night out, we reached out to our readers on Facebook and Instagram to retell their successful first date stories and share the special activities that won them over. And, of course, we sprinkled in a few tips and suggestions of our own along the way. These 50 first date ideas in Orlando are sure to be a slam-dunk.
Note: This post was originally published in 2018, updated July 2023 with new ideas and reader recommendations.
PLAYING TOURIST
"Pirates Cove mini golf on I-Drive! Then we did some talking and had some ice cream. Our date anniversary is July 23 and we are going to go back 🙂 just got married this past April."
– @giagorra
Tip: Mini golf isn't just for kids; it's an awesome first date idea! We also love Congo River Golf on I-Drive. Extend the evening by grabbing dinner beforehand (try The Hampton Social or Tapa Toro), listening to live music at Tin Roof or riding The Wheel at ICON Park Orlando.
"Watching the fireworks from the Disney Polynesian!"
– @shadinasaur
Tip: You don't need to enter the theme parks to watch the fireworks. There are tons of places outside the parks to catch the nightly show.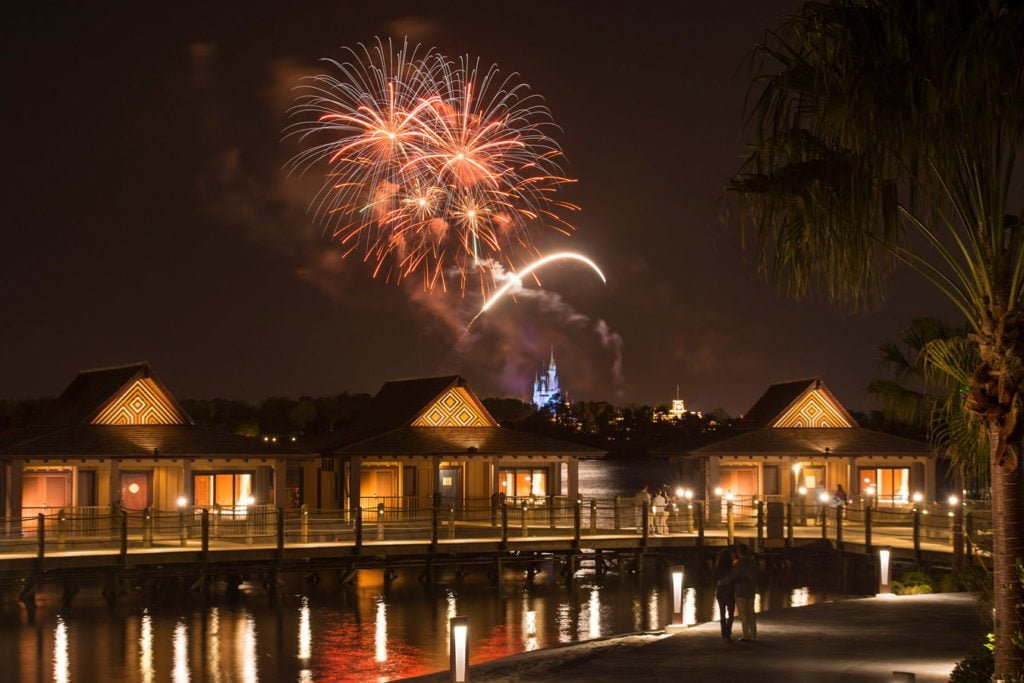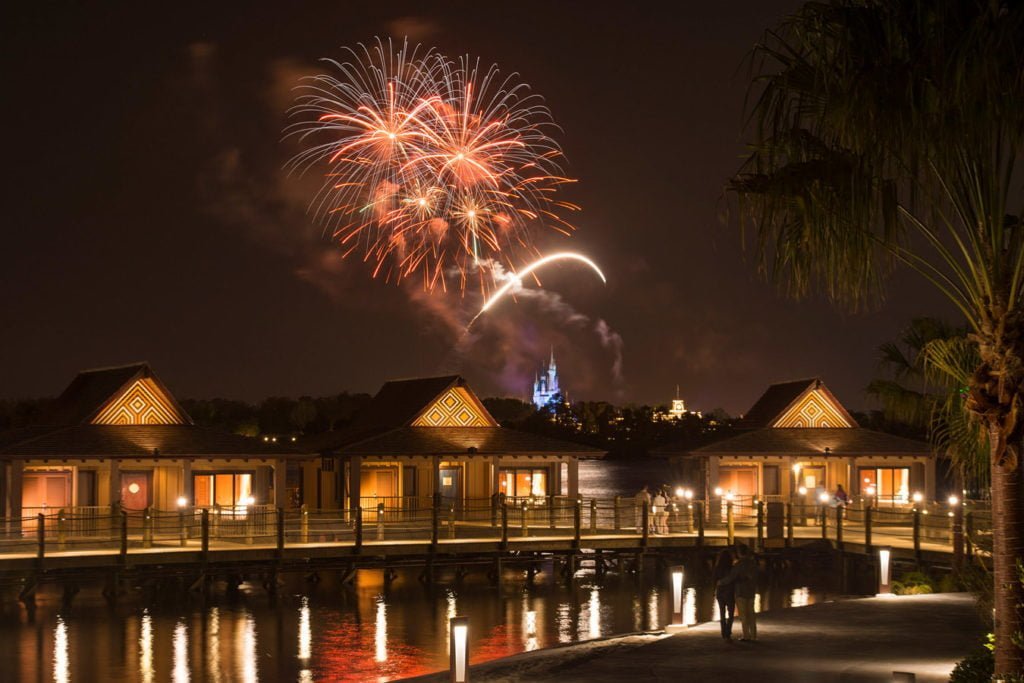 "Epcot! Food & Wine Fest and it's been our anniversary date every year since!"
– @theradradlife
"Epcot! Food and wine festival. We go back every year. Same day — we plan around it."
– @missmindey
"Epcot! Drinking around the world."
– @cynthiamm27
Related: Epcot Festival of the Arts Date Ideas and Flower and Garden Festival Date Guide
4. I-Drive Date
"We met at Cuba Libre and spent the night talking over drinks until the music got too loud. Then we wound up at Yardhouse since I was starving and sat on the patio watching the Orlando Eye. We even planned our third date on our first since we knew the second was inevitable lol."
– @lazzarona7
"Tapa Toro & The Wheel at ICON Park."
– @zebeneezer
Here are a few more suggestions for an I-Drive date night.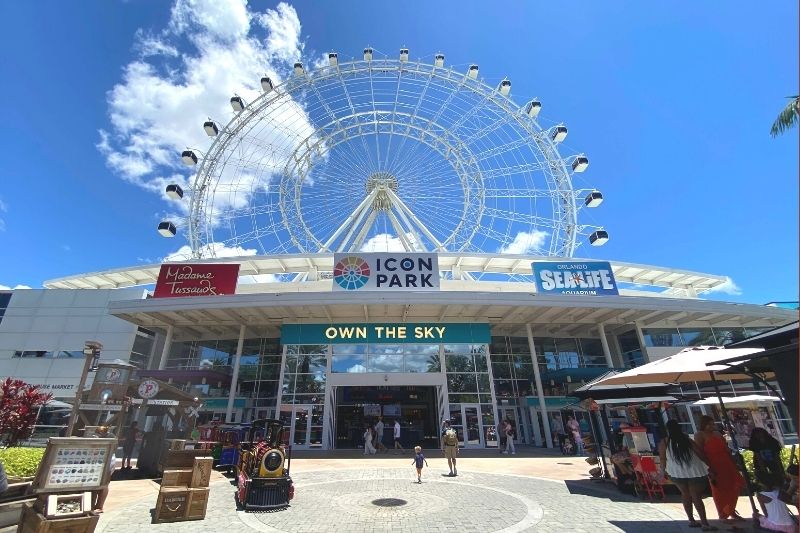 5. Disney Springs Dinner
"Terralina Crafted Italian at Disney Springs. And now we are engaged!"
– @cgressisamess
Besides dinner, Terralina Crafted Italian is one of our picks for brunch in Orlando.
Tip: You could also get gourmet goodies to-go at Wine Bar George or save some money at these Disney Springs Happy Hour locations.
OUR PICKS:
6. Escape Rooms
There are several Escape Rooms in Orlando to choose from, most clustered in the I-Drive area. Besides being a fun and engaging way to spend 60 minutes together, it's a great way to see how your date handles pressure and how well he/she can think on their feet.
7. CityWalk Dinner + Drinks Crawl
Instead of choosing just one spot to dine and drink, visit multiple restaurants and bars. CityWalk offers plenty of options in a walkable hub. Check out our picks for best restaurants at Universal Orlando for date night.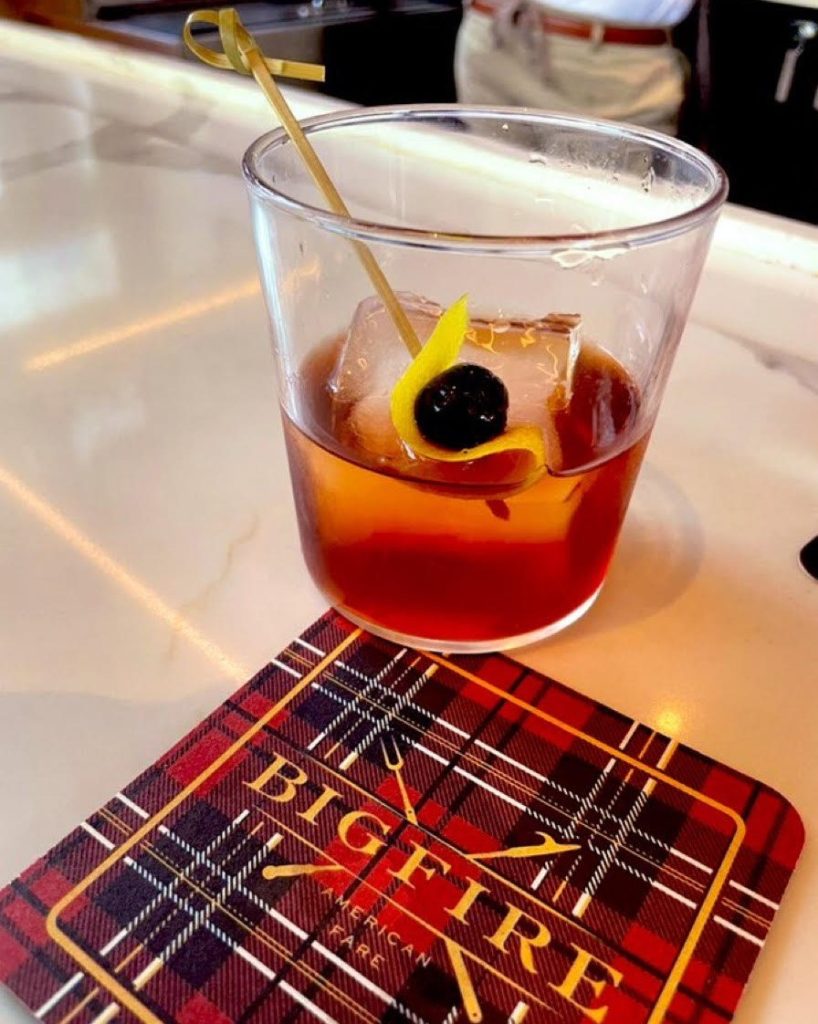 ---
ACTIVITIES
8. Pinspiration North Orlando
"Pinspiration."
– @theknightrn
Tip: For an out of the ordinary first date idea, Pinspiration South Orlando has a special Splatter Date Night package for $109 that includes a private date in the Splatter Room. You'll create your own masterpiece on one or two canvases by flicking paint at the canvas.
The package also includes a glow in the dark upgrade, chocolates and champagne.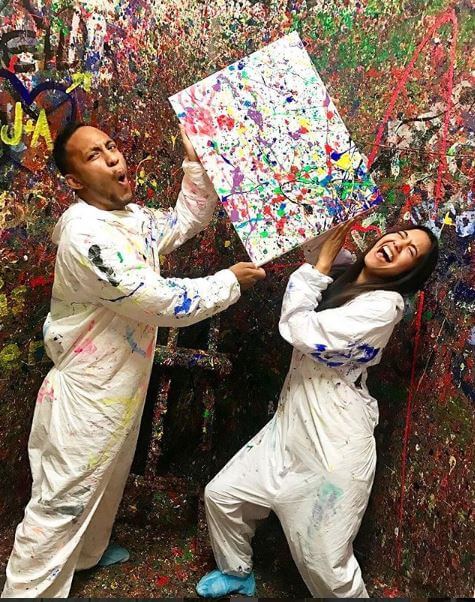 9. Sak Comedy Lab
"Sak Comedy Lab. So much fun! 3 years later and we still make it a regular date night spot since it never gets boring."
– Trisha L.
10. The Cloak & Blaster
"Cloak & Blaster. We had similar interests and played tabletop games to help break the ice."
– @kellileigho
11. Enzian Theater
"We went to the Enzian and watched the Blair Witch Project. 19 years ago."
– @maryakroeger
Tip: Enzian Theater is one of our date night go-tos. Here are 8 ways to do date night at this Orlando gem.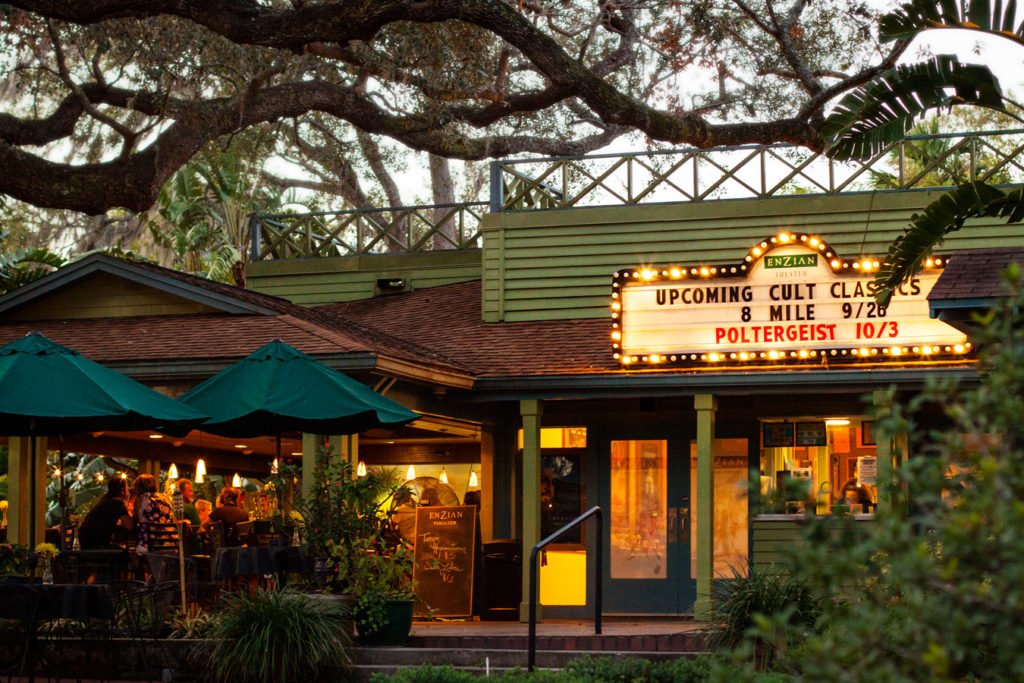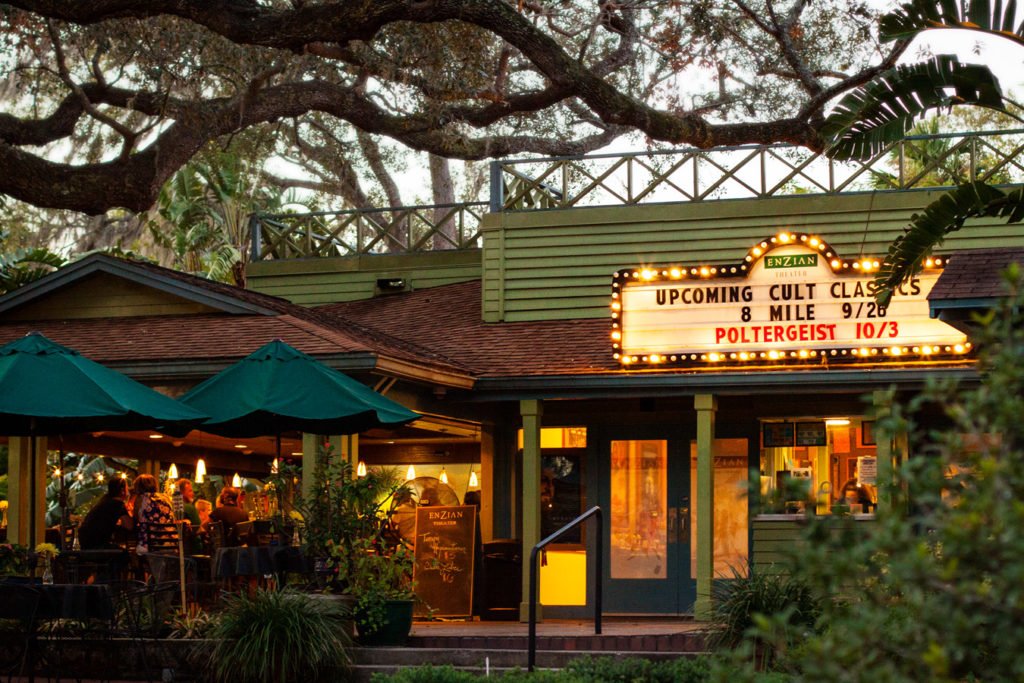 12. Park Avenue
"Walked around Park Ave., the same place my husband proposed."
– @mkloulan
Tip: Find a spot to dine with our culinary map of Park Avenue eats, or make a whole afternoon with our guide to the Perfect Afternoon on Park Avenue.
13. Downtown for Drinks
"Aku Aku Tiki Bar – by World of Beer. First date with my wife. It's small, but fun and a chill feel! Plus it's right by Lake Eola if you want to walk! You never know, you could take a really great girl there and wind up marrying her."
– @bretta_moen
Tip: It's okay to stick to a budget for first date ideas. Check out these budget-friendly dates in Downtown Orlando.
OUR PICKS:
14. Resort Food Crawl
You don't need to be an overnight guest to infiltrate Orlando's amazing resorts for a date night. One of our favorite resort dates is a food crawl visiting multiple restaurants within one property. Check out our past itineraries for the Walt Disney World Swan and Dolphin and Gaylord Palms to get started, or plan a Disney monorail pub crawl.
15. The Axe Trap + Remedy Bar and Lounge
Plan a daytime or evening adventure at The Axe Trap. Head over as early as 8 a.m. for Foxtail Coffee, or in the afternoon/evening for Axe throwing and Remedy bar and lounge. They are fused together in this 1920s industrial inspired building. Sip on a variety of beer, wine, cocktails and drinks. Their chefs prepare dishes in house to ensure a great experience and great food. For reservations, menus, questions visit theaxetrap.com.
16. ICEBAR Orlando
Reader @allixrenee cited this as a favorite first date in Orlando and we agree! They've got a super fun date night package with admission for two, reserved high-top seating, faux fur coat upgrade, drinks, dinner and dessert.
17. Grab coffee at a unique coffee shop
Orlando coffee shops are everywhere. A great first date idea can involve coffee and conversation at one of these unique coffee shops in Orlando.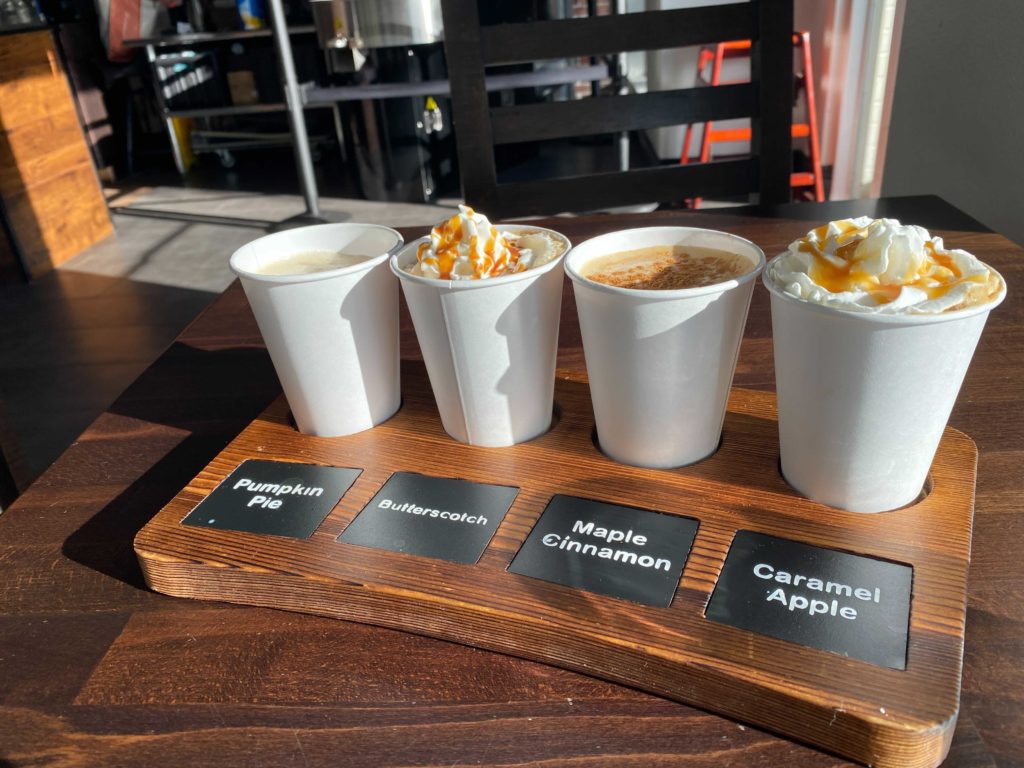 ---
ADVENTUROUS FIRST DATE IDEAS
"A beginners salsa class at Salsa Heat. It was a ballsy move on his part, but it worked."
– @steffysaurus
19. Ziplining + Zoo
"Ziplining at Seminole Aerial Adventures and then the Central Florida Zoo after. Totally worth it!"
– @msnarora
Tip: Here are a few more zip-lining adventures to consider including one of our personal favorites, the Screamin' Gator Zip Line at Gatorland.
20. Ice Skating
"Ice skating at RDV!"
– @ericapaige23
Tip: RDV offers public skating sessions every day of the week. The Friday & Saturday evening sessions are the best for date night. Admission is $18/person including your skate rental.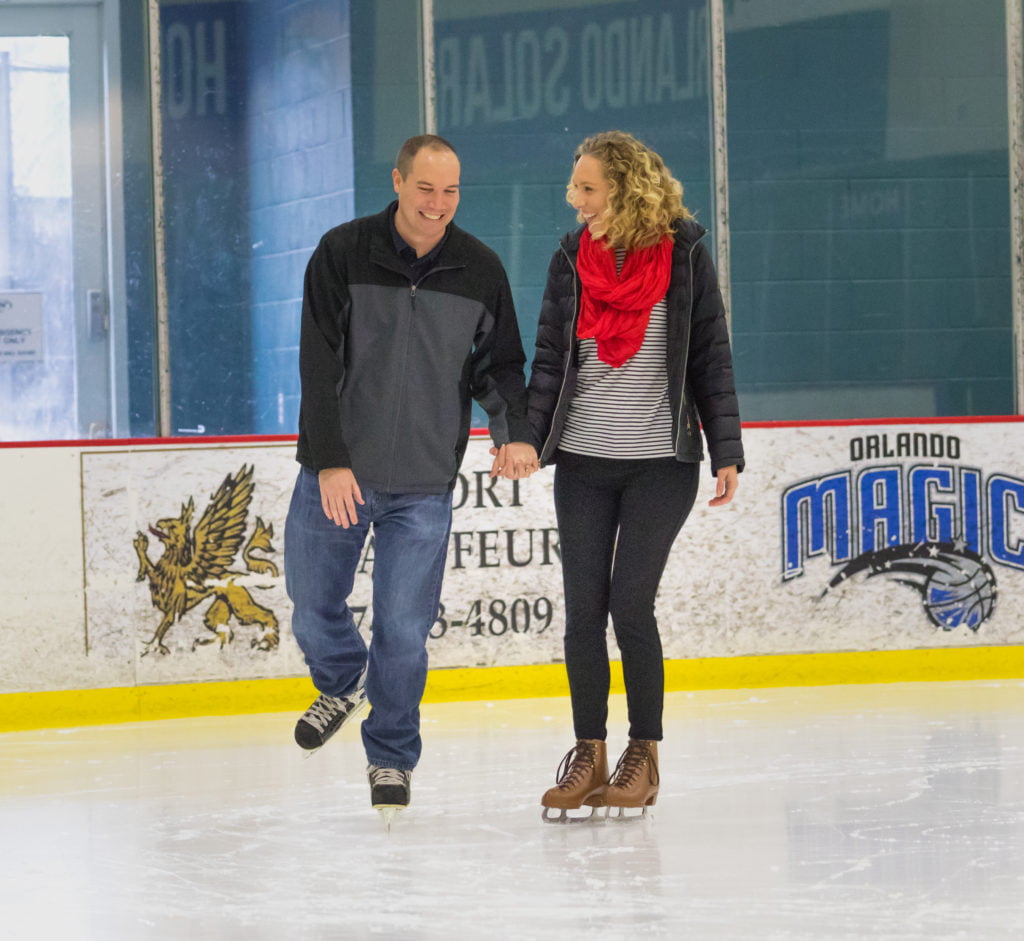 OUR PICK FOR ADVENTURE:
21. Airboat ride
It doesn't get more Florida–or more fun–than speeding around in an airboat looking for alligators. Try it at Wild Florida and then stick around to check out a unique animal experience, like the new Giraffe Painting or Drive Thru Safari, too. We know it's not the most romantic, but it is adventurous and unique and you'll have loads to talk about over dinner after your ride.
---
EPIC ITINERARIES
22. 9 1/2 Hours in Disney Springs
"Our first date lasted 9 1/2 hours at Disney Springs. We had our first meet at the bar in Planet Hollywood. After a couple drinks and an app, we decided to walk around and do some shopping. Then we watched the 2nd installment of 50 Shades of Grey at the AMC. When the movie was done, we still wanted to hang out a little longer so we decided to get some dinner and talk more at The Boathouse. After that we walked along the path next to the water. We made our way around to House of Blues, then decided to sit outside at the bar at Splitsville and listen to the local performer play. What turned into a first meet at 2pm, ended around 11:30pm.
A year and half later, we still talk about that day and how amazing and lucky we are that we both swiped right on Bumble."
– @elizabethmadeleine
Tip: Dinner and a movie for a first date idea is pretty cliché, but dinner and a movie at Disney Springs is full of possibilities.
23. Quintessential Downtown Orlando
"World of Beer Orlando for a pint, wandered through Thornton Park, still didn't want the night to end, so after a couple laps around Lake Eola (he reached over and held my hand on the second lap!) we went to The Courtesy for cocktails and more conversation. A quick beer to see if we liked each other turned into a 6-hour night! Needless to say we liked each other and still do 3.5 years later! He's a keeper."
– @thatjessgal
24. Aquatic Adventures
"Canoeing and swimming at Kings Landing during the day then Menchie's and a sunset walk around Lake Eola :)."
– @__dianau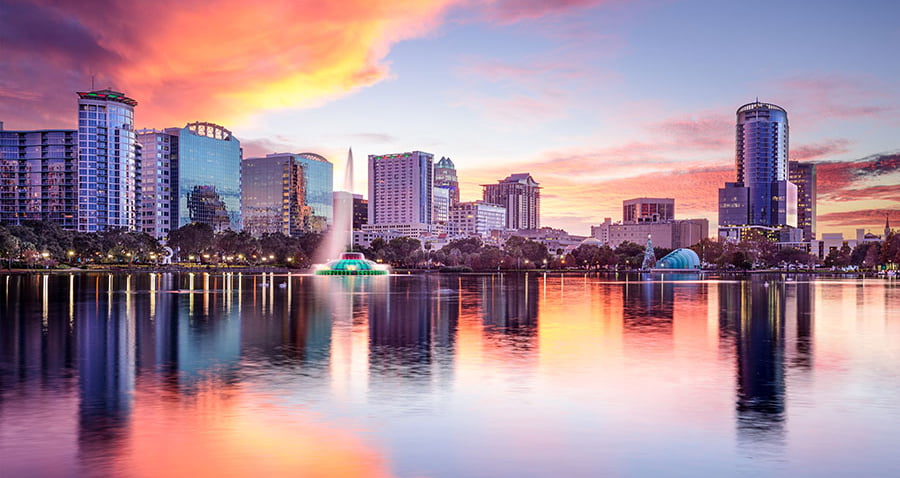 25. Disney Date
"We parked at Disney Fort Wilderness and walked over to the pier where we caught the ferry to the park. On our boat ride, we watched the fireworks from Magic Kingdom on the boat. Then we rode the boat back and headed to Disney Springs for dinner. It was the best. We are both Disney fans and it was perfect. It was the start of many romantic Orlando dates."
– Karina R.
Make your first date incredibly magical at the Most Romantic Spots at Walt Disney World
---
DINNER DATES
26. Chef's Table at the Edgewater / The Tasting Room
"Dinner at The Tasting Room in Winter Garden then drinks. Such a great night."
– @hearts_bridge
27. DoveCote + Swan Boats
"We had dinner at DoveCote and then went on a swan boat ride on Lake Eola with the twinkling Orlando skyline as the backdrop."
– @dee_medina
Tip: You can rent swan boats at Lake Eola from the dock by Relax Grill Sundays from 10am-7pm, Mondays – Thursdays from 11am-6pm and Fridays-Saturdays from 10am-9pm. The cost to rent is $15 per half hour.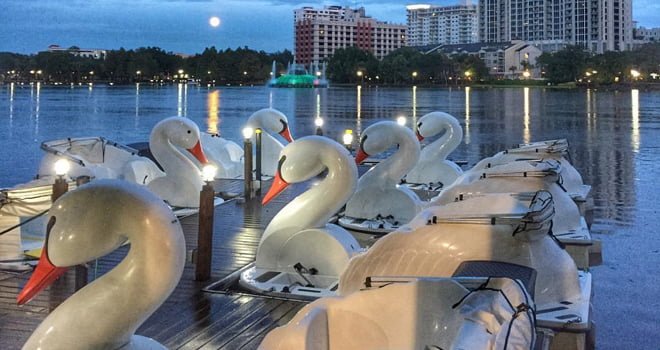 28. Drinks + Winter Park Fish Company
"Cocktails at The Matador followed by dinner at Winter Park Fish Company."
– @chantal_jenee
Related: The Best Seafood Restaurants in Orlando
29. Hillstone Winter Park
"Hillstone, drinks on the patio, watching the sunset. Perfect. 7 yrs strong and 1 year married!"
– @crdavis67
Tip: Check out our guide to where to dine with sunset views for more romantic sunset dinner ideas.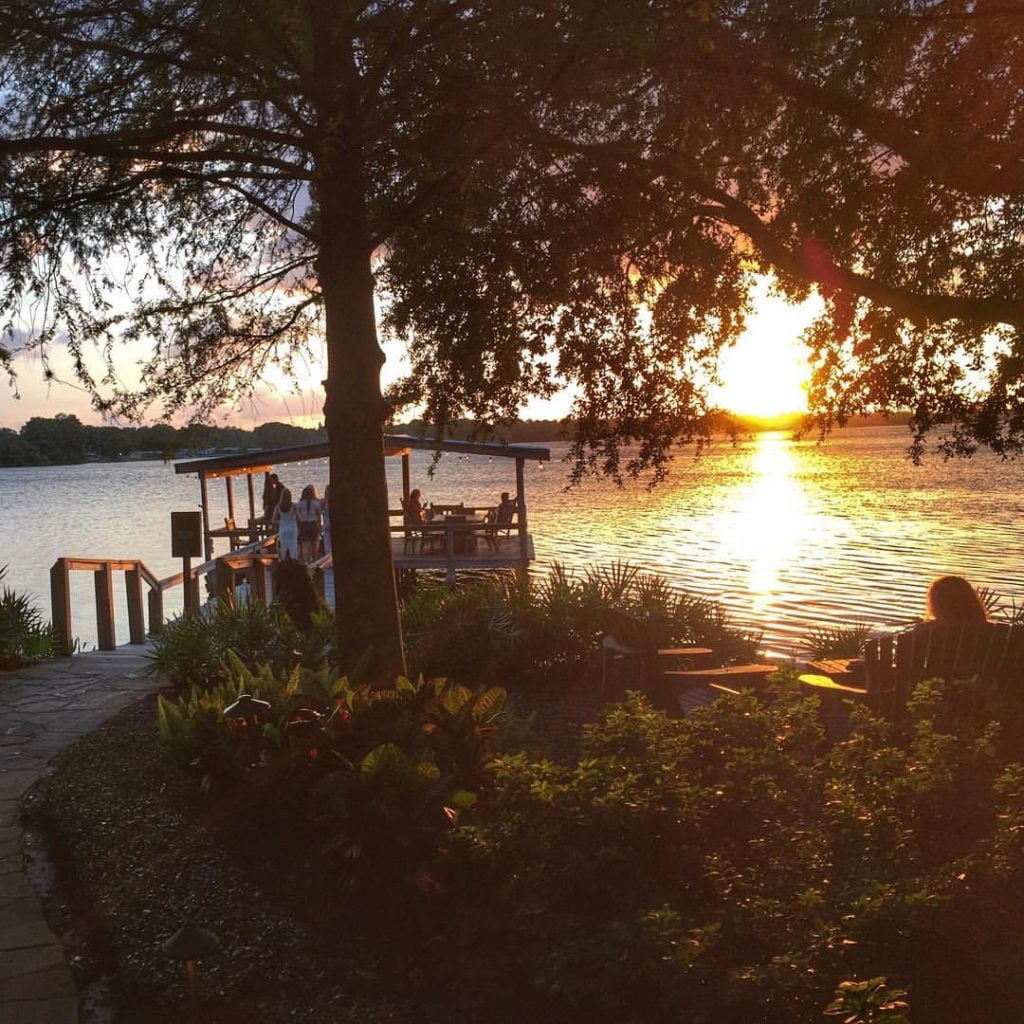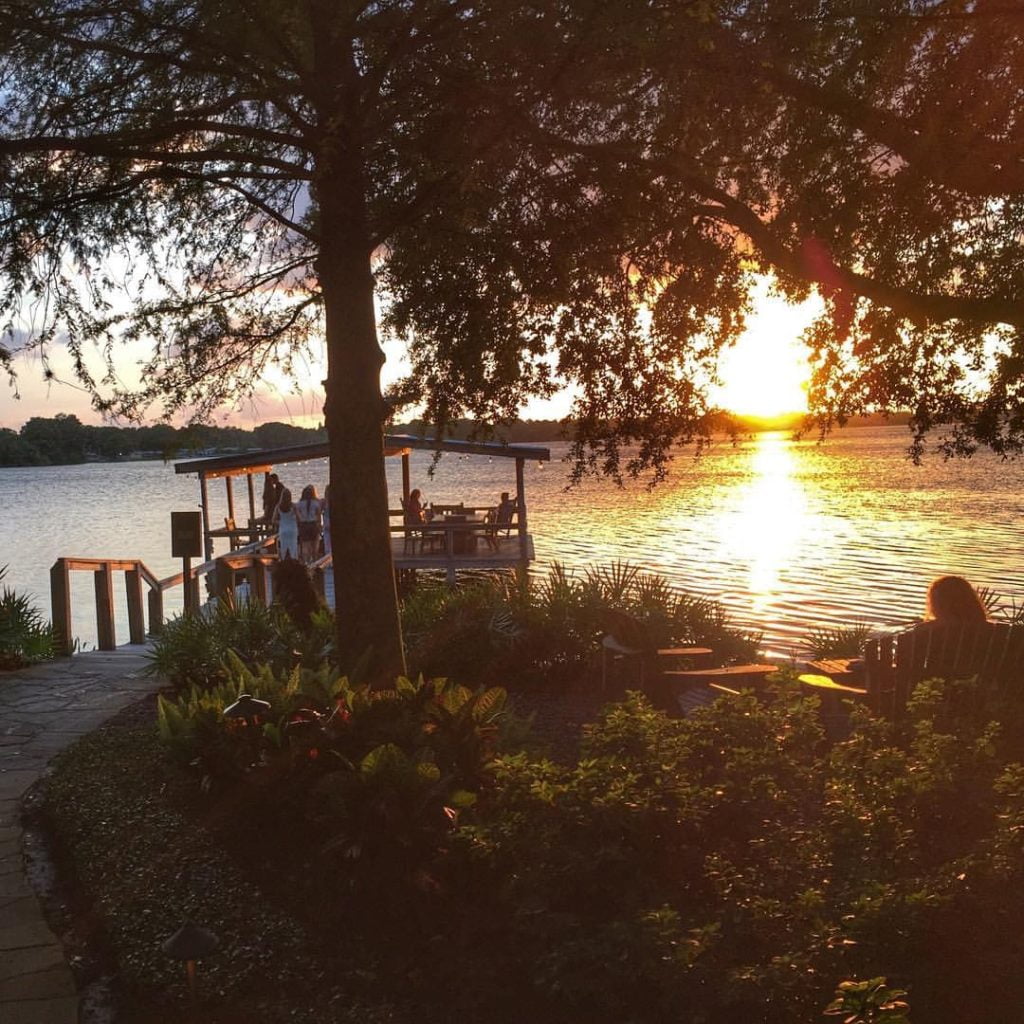 30. Vines Grille & Wine Bar
"Vines Grille & Wine Bar. He picked me up and when we walked into the restaurant I saw he had set up a reserved table with roses on it. So romantic. We've been together 3 years now."
– @unicorn_flo_
31. Downtown Celebration
"Columbia Restaurant in Celebration. Delicious dinner and then we walked around the lake. He proposed in the same spot we kissed on our first date."
– @adrifelts9
"Antonio's in Celebration."
– @abby_maretsky
Tip: Here are a few more ideas for how to do date night in Celebration.
32. Bulla Winter Park
"Bulla in Winter Park. Happy hour at the bar is 🔥🔥🔥"
– @bentaylor813
33. White Wolf Cafe + The Imperial
"We went to White Wolf and then to The Imperial for drinks after! The best!"
– @acbeeman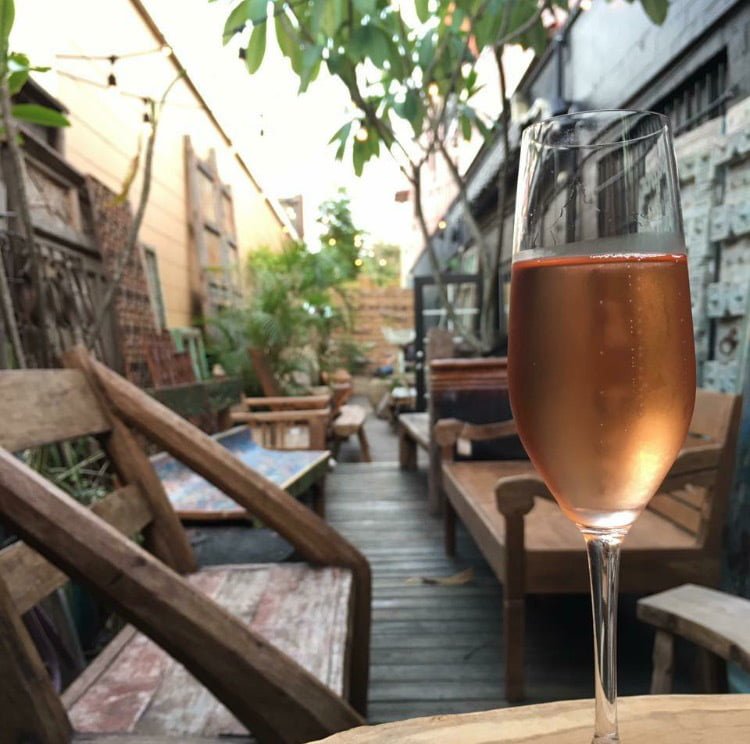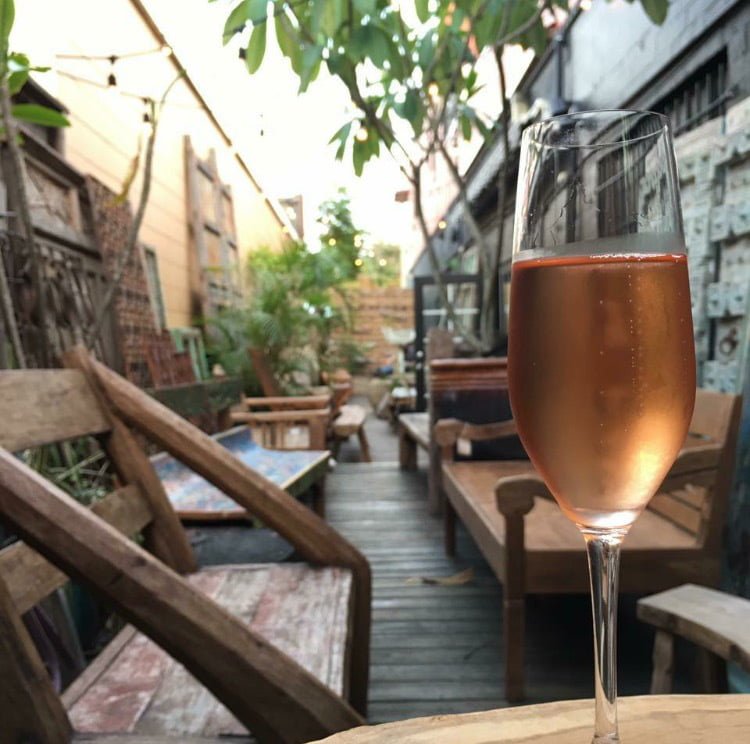 34. Animal Kingdom Lodge
"Dinner at Animal Kingdom Lodge. Then you can walk around the resort in the back and look at all the African animals they have. So much fun!"
– @bhofemoss09
Tip: Visit Jiko – The Cooking Place to try African cuisine before strolling through the resort to explore the Savannah.
35. Kabooki Sushi
"Kabooki Sushi and then Light Up UCF for ice skating."
– @kss620
36. Enzo's on the Lake
"Enzo's on the Lake. Still serves the finest Italian, and still worth every penny."
– @sonjajeanettedesigns
Readers also recommend:
Ole Red Orlando (@nslipko)
Seito Sushi (@samira_sodjian)
Cafe Tu Tu Tango (@surrahhh)
Chroma Modern Bar + Kitchen (@emmaj0216)
Gnarley Barley (@itsbethanyb)
OUR PICKS:
37. Prato + Gelato
Multiple readers suggested this charming Italian eatery for a first date and we have to agree. At Prato, you'll feel like you're dining at a trendy NYC restaurant. And you just can't go wrong with pizza. After dinner, stroll down Park Avenue to Gelato-go for some of the best gelato in town.
38. Food Trucks
If you're nervous about committing to an entire dinner, try attending a food truck event instead. The chill atmosphere is ideal for a casual first date. We love Tasty Takeover in the Milk District, which happens every Tuesday night. Check out our tips for planning a food truck date for more ideas.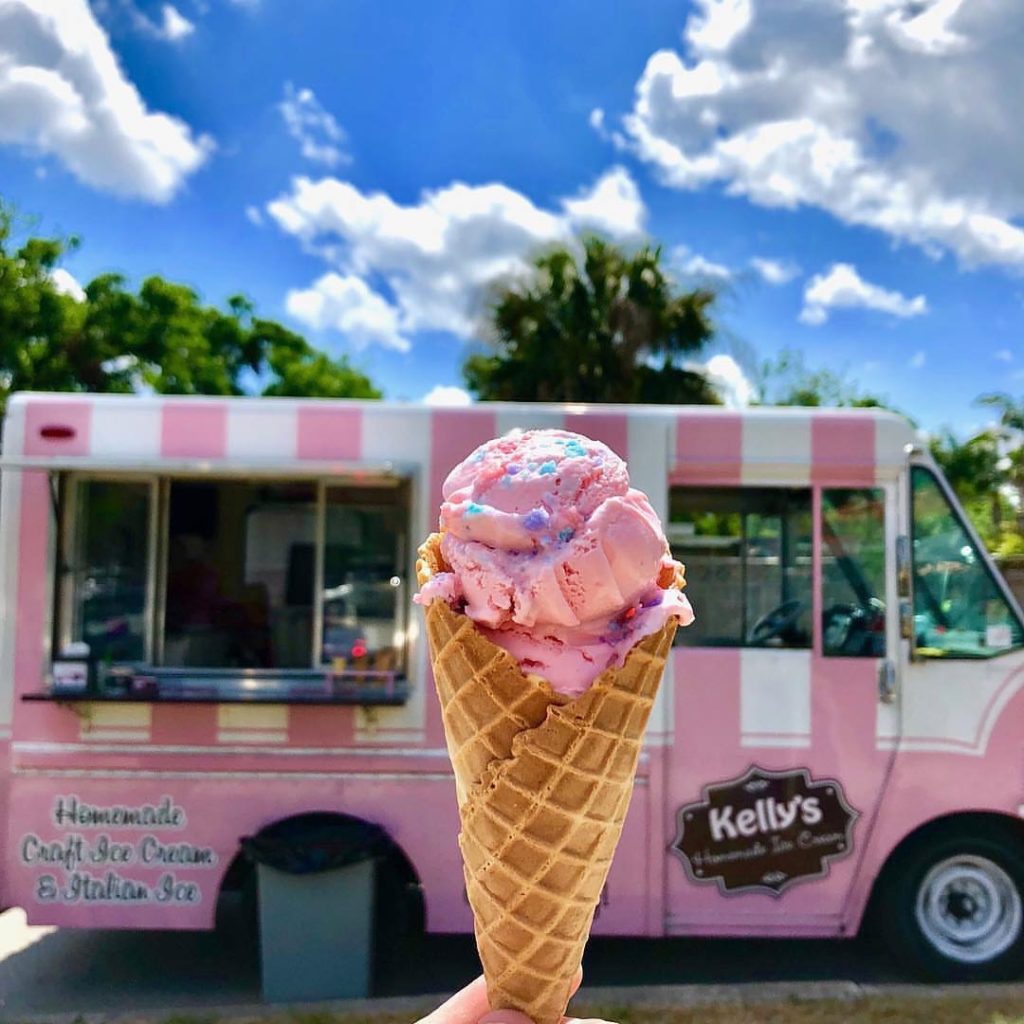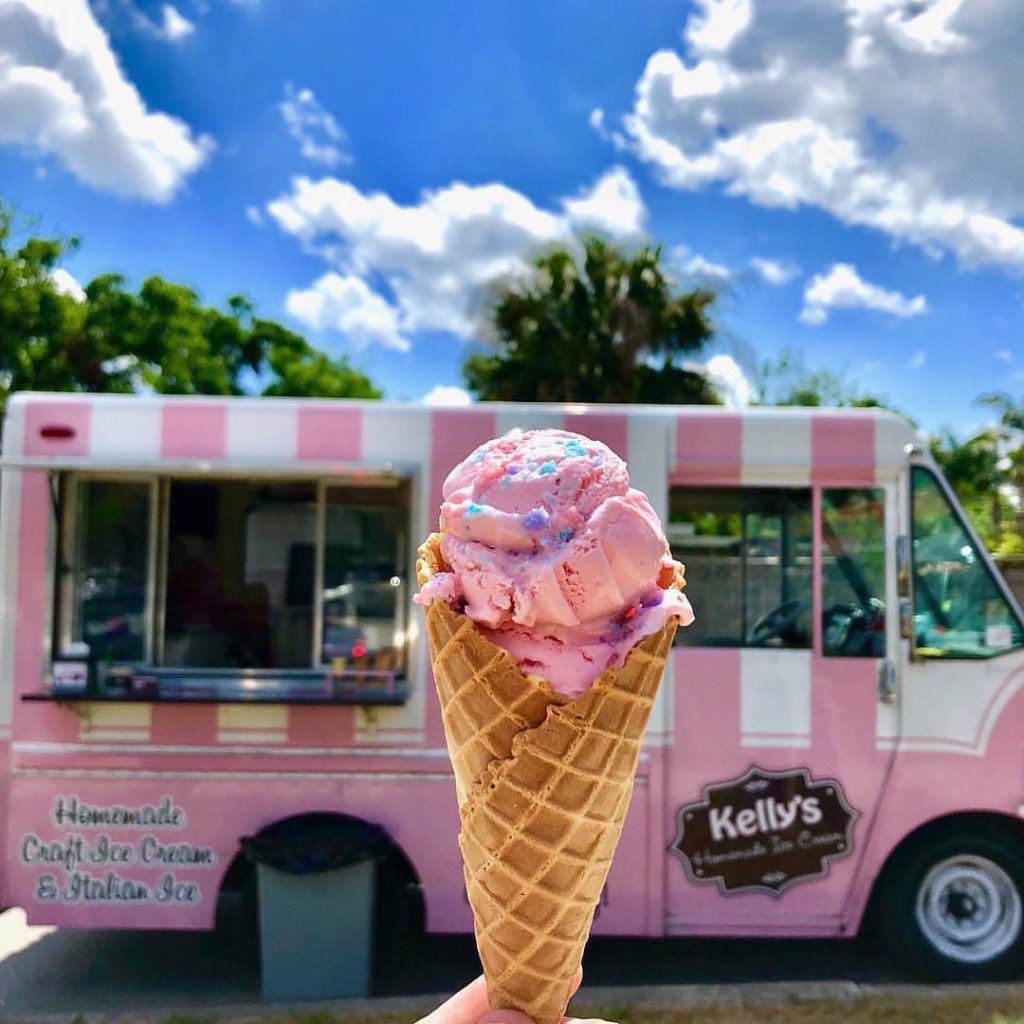 ---
BUDGET-FRIENDLY FUN
39. Lake Eola Park
"No matter where they start, I feel like all first dates end up with a romantic stroll around Lake Eola."
– @mrsmatetohead
40. Lake Eola Surprise Picnic
"We had a surprise picnic at Lake Eola. Surprise because we agreed not to tell the other what we were bringing."
– @lorenaoyoko
Tip: Refer to our romantic Orlando picnic guide for the scoop on local companies like Orlando Picnic that will set up a romantic picnic spread for you at local parks.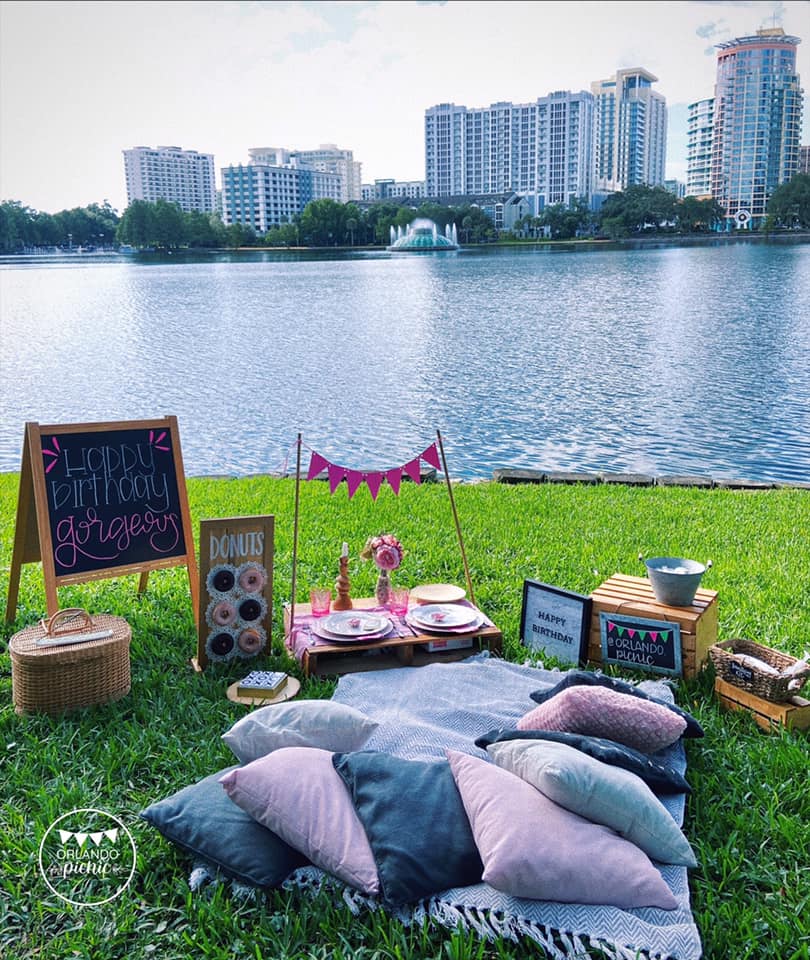 41. Farmer's Market
"Lake Eola Farmers Market! He later proposed at the park & we got married there too!"
– @sellwithjess
Tip: We also love the Winter Garden Farmer's Market on Saturdays from 8am-1pm, and there are even more Farmers' Markets in Orlando.
42. Disney's BoardWalk
"We walked around the Boardwalk at Disney…the sunset was beautiful, lots to see, and now we can go back and relive our first date with our kiddos."
– @andrearank
Tip: Disney's BoardWalk is another fun location for a progressive date.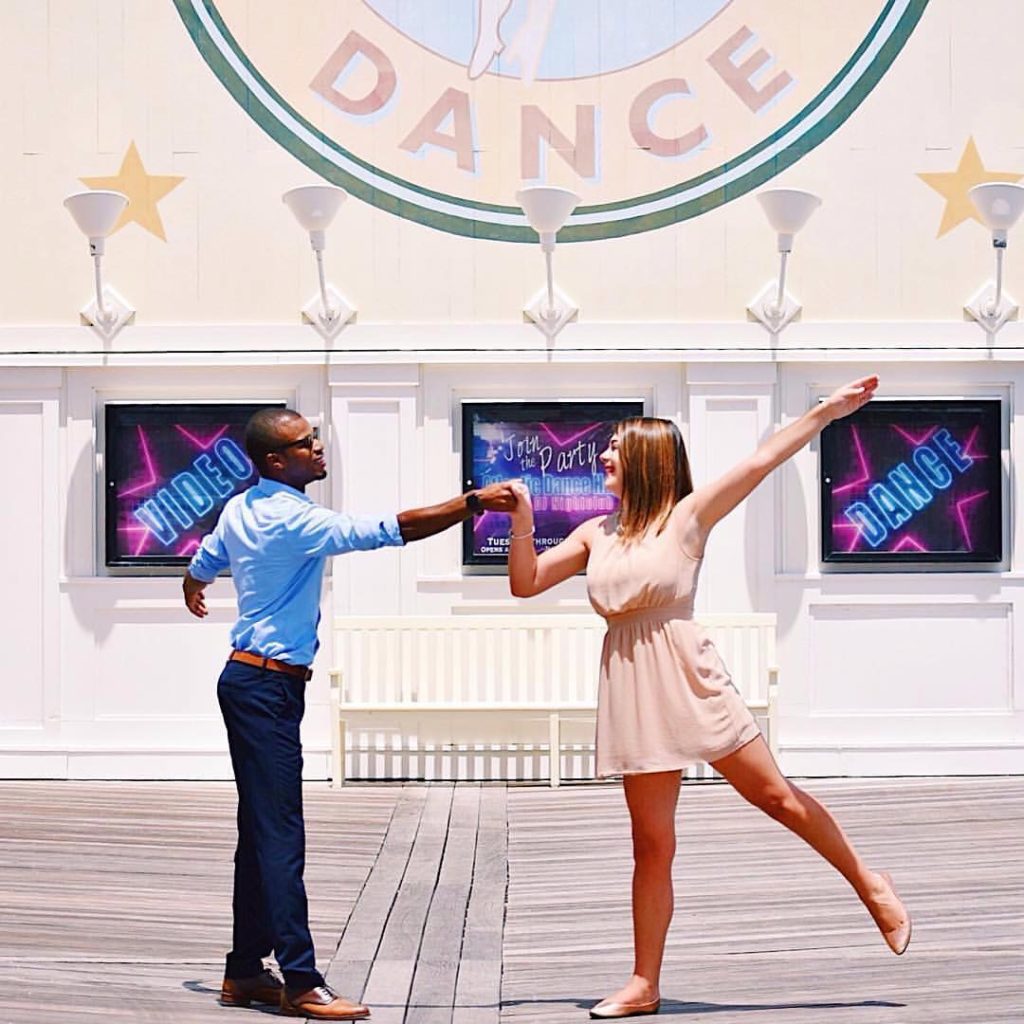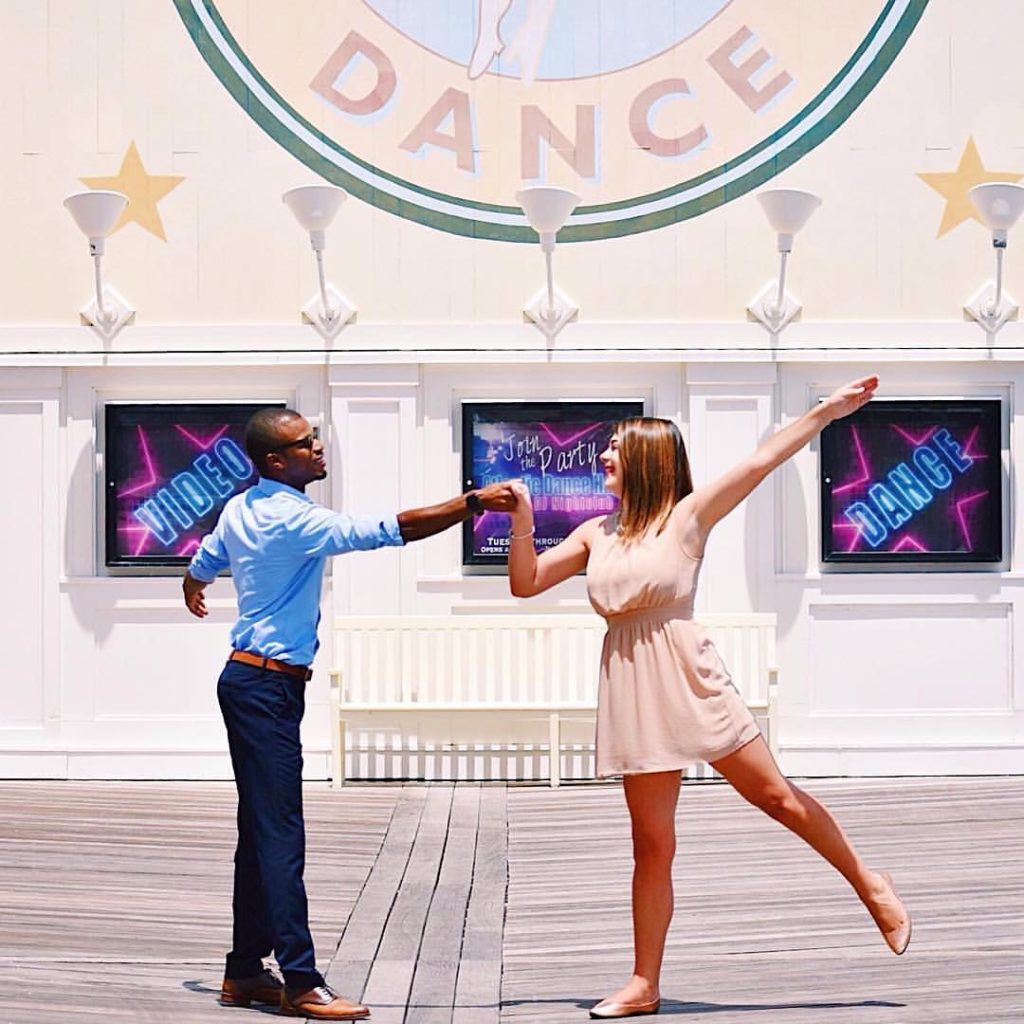 OUR PICKS:
43. Bok Tower Gardens
Yes, Bok Tower Gardens is a bit of a drive from Orlando. But the scenic setting is extra romantic, the gardens are peaceful and quiet and admission is reasonable.
44. Movie Night at Leu Gardens
This is one of our favorite first date ideas in Orlando. Each month, Leu Gardens stays open late for a date night movie under the stars. Build your own picnic basket with provisions from East End Market before watching the movie. This way, you'll both get to select food you enjoy.
The casual setting quells some of those first date jitters while the experience is unique enough to make a great first impression. And don't forget a bottle of wine!
Check the calendar for upcoming movies.
Also try: Popcorn Flicks in the Park in Winter Park.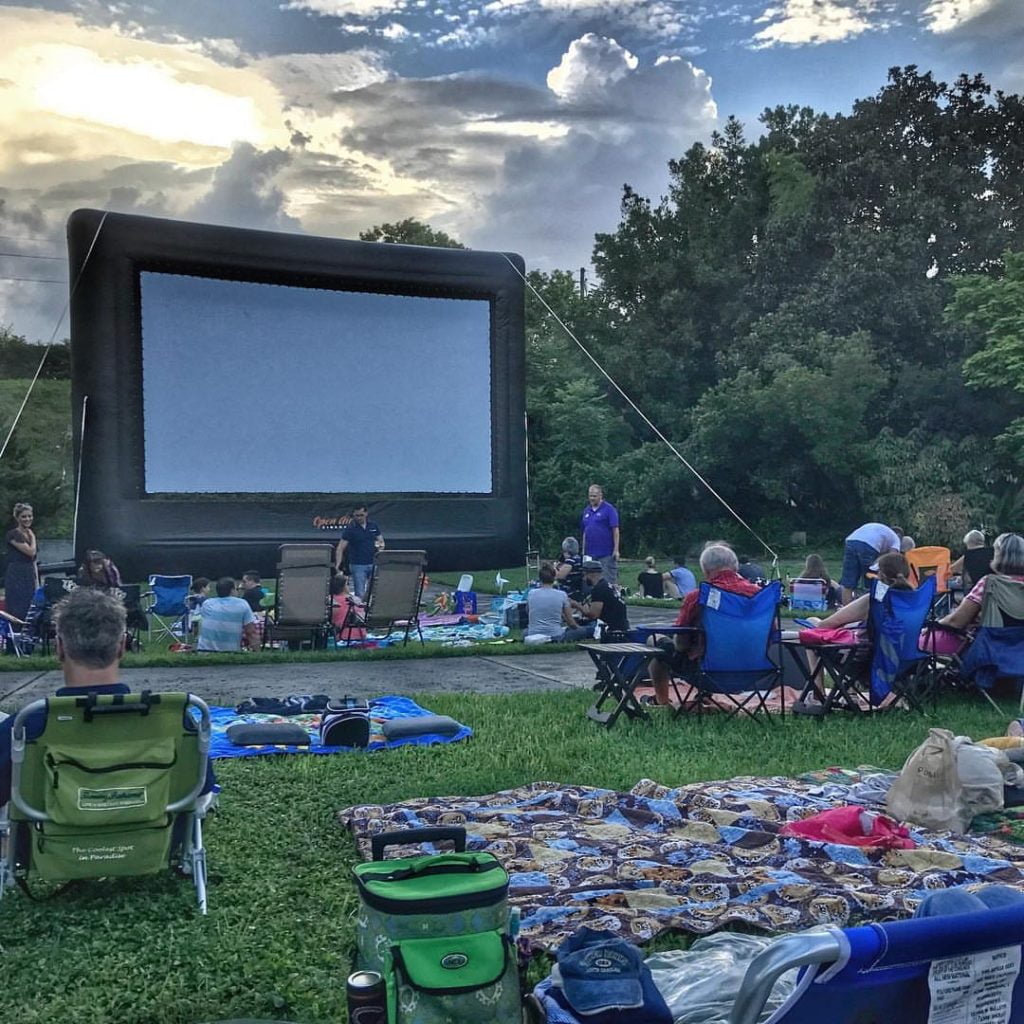 ---
LUNCH + BRUNCH
45. Yellow Dog Eats
"Our first date was Yellow Dog Eats, he proposed on a walk by our house in College Park, and we got married at Citrus Club. We clearly <3 Orlando!"
– @kerriann_tully
46. Krungthep Tea Time
"Had a cute late lunch at Krungthep Tea Time and shared one of their brick toast desserts!"
– @a_cuteangleeats
"Artisans Table for Sunday brunch followed with a walk around Lake Eola and the Orlando Farmers Market."
– Meagan M.
OUR PICKS:
48. Thornton Park
For a casual first date idea in Orlando, meet for brunch! Thornton Park is the perfect place to spend a Sunday and there's no shortage of options for brunch. A few of our favorites are Soco Thornton Park and The Stubborn Mule.
49. Bountiful Farms Bistro
This local farm in Okahumpka is a bit of a drive from Orlando, but it's totally worth it for the incredible food and unique setting. Bountiful Farms Bistro is open for lunch seasonally from October – May and reservations are strongly suggested. Food produced on the farm and by other local producers is the star of the extensive menu.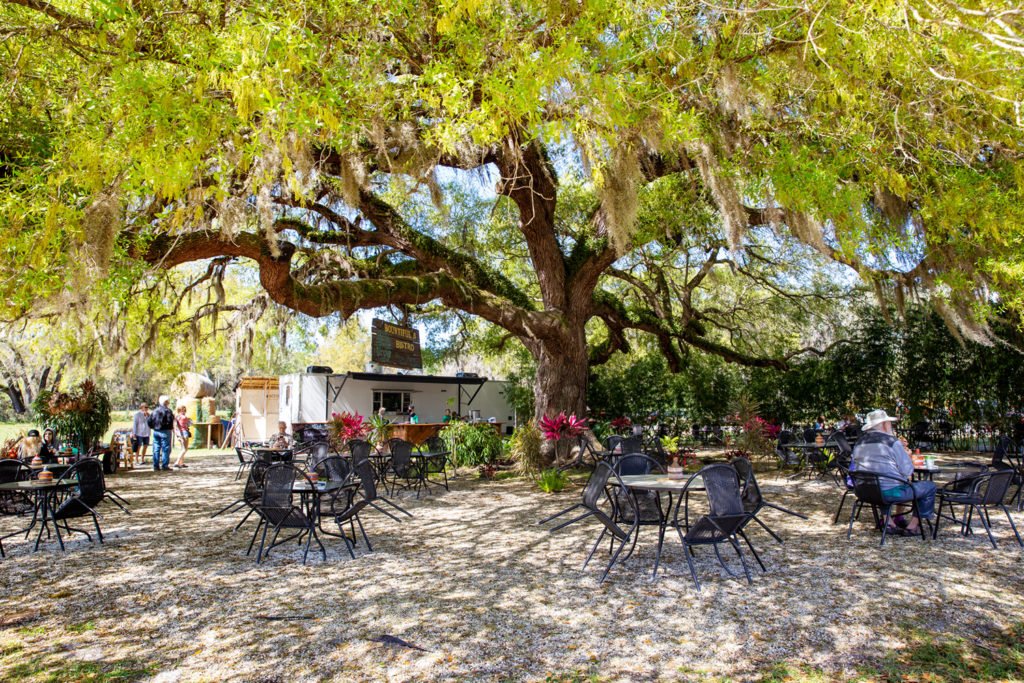 50. The Strand
The Strand is a cozy eatery in the Mills 50 District that's casual yet refined. It's a wonderful spot to meet for lunch or dinner. Check out the local murals after grabbing a bite.
Looking for more first date ideas in Orlando?
Check out these posts for more ideas: