Enjoy all of the perks of a blissful three-day weekend in Orlando – our own backyard! With a little bit of adventure, romance and relaxation, a staycation is the perfect way to spend a travel-free 72 hours with your significant other. Fantastic dining and beautiful sightseeing strike the ideal balance throughout the entire weekend sending you home refreshed without even needing to unpack! Here are three itineraries to help you plan a romantic and fun staycation during your next long weekend in Orlando.
Updated July 2022 by Dani Meyering
Winter Park
Stay at the stunning Park Plaza Hotel located right in downtown Winter Park. The hotel provides luxury and ease and is centrally located for your convenience. One of the oldest landmarks in Winter Park, this space lets you wake up to views of surrounding parks and the bustle of Park Avenue. Enjoy morning kisses and mimosas on the terrace before venturing out for the day.
Also try:
Saturday: Barnie's Coffee Kitchen + Park Avenue Shopping
Barnie's Coffee Kitchen is the definition of an intimate downtown café. With courtyard fountains, brick side streets and locals walking past with their dogs in the morning, Barnie's will make you feel right at home. Munch on their famous avocado toast while sipping on a latte before exploring downtown for the day. Spend the rest of your afternoon on Park Avenue boutique shopping for a unique piece to take home or peruse the art galleries to pick out new décor for your home. For dinner, stop by a Winter Park favorite like Prato, Luma on Park or The Parkview.
Also try:
Sunday: The Morse Museum + Cocina 214
Refreshed and ready to go, start your day at the Charles Hosmer Morse Museum of American Art. Watch your partner's face light up as he or she views the beautiful works on display by Louis Comfort Tiffany. Plan to spend a few hours strolling through the museum to see the permanent collection on display, which includes lamps, jewelry, windows and more.
Spice up your afternoon and scoot on over to Cocina 241 just off of Park Avenue to chat about your favorite works of art over magnificent margaritas and craft Mexican food.
Also try: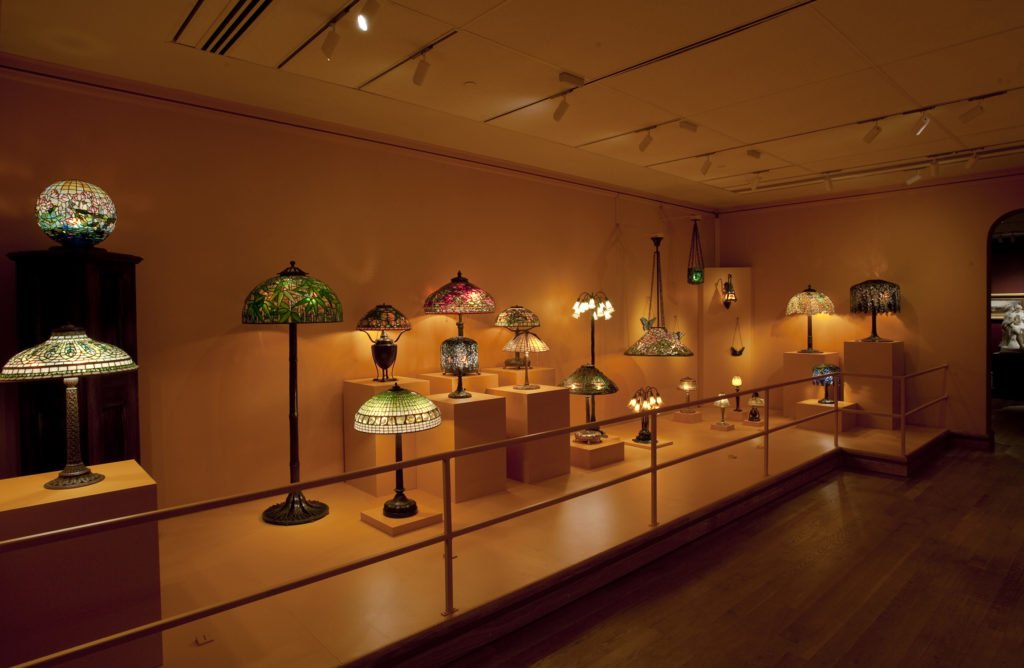 Monday: The Glass Knife + Winter Park Scenic Boat Tour
The Glass Knife is your go-to place for the most beautiful, flavorful and unique donuts in Winter Park. Pick out a few flavors to share, from peanut butter and jelly to pistachio orange. Take a wrap to go for lunch as you head over to the Winter Park Scenic Boat Tour. Soak up the Florida sunshine, fresh air and beautiful lakefront scenery and homes during the tour through the Winter Park Chain of Lakes. This local tour is one of the best kept secrets in Winter Park.
Tours are first come, first serve
Daily operations – tours leave every hour on the hour
Ticket window and dock at the end of Morse Blvd
One hour tour, dress comfortably
 Weekdays and 10am tours are less crowded
Explore 3 lakes and 2 canals on a narrated tour explaining the history and features of this beautiful area
Cost is $15 adult / $8 child
View our Reel on Instagram to get a glimpse at the fun.
Also try: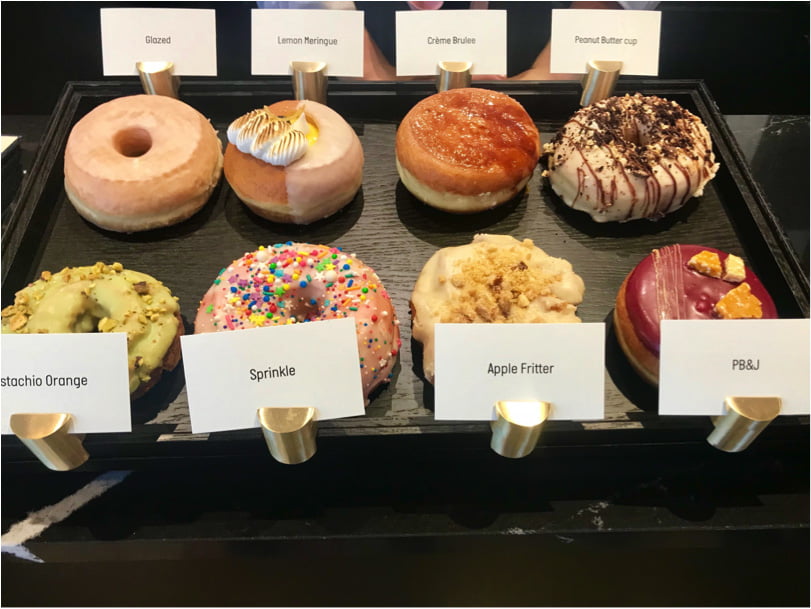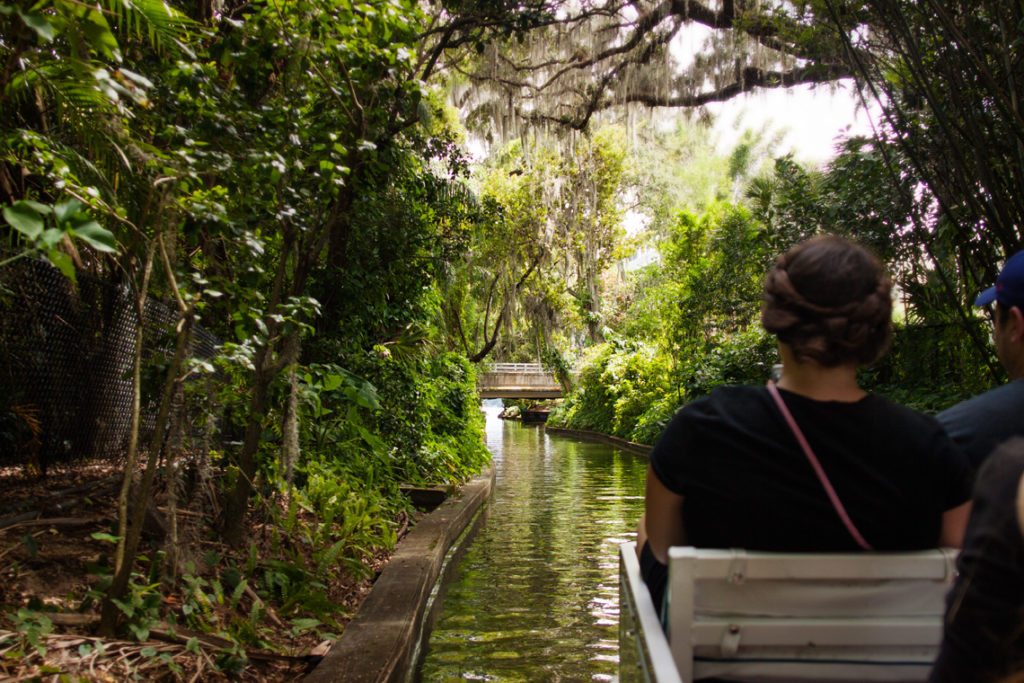 Downtown Orlando
Now you're truly spending a long weekend in Orlando with this itinerary. Cultured and sophisticated, Aloft Orlando is the perfect home away from home for you and your significant other. The hotel features modern finishes, loft-style rooms and suites, and a hip on-site bar and pool plus easy access to downtown Orlando restaurants and nightlife. Spend the weekend enjoying downtown's lively city vibes.
Also try:
Saturday: DoveCote + Concerts Downtown
Just north of Aloft is DoveCote Brasserie, located in the bottom floor of the Bank of America building. DoveCote offers a modern twist on the traditional French brasserie and is a hidden gem of an eating experience. The stunning venue is coupled with delicious freshly-crafted menu options. Enjoy an early brunch before an afternoon exploring, or grab dinner before walking to one of the many concert and event venues downtown.
From Dr. Phillips Center to the Amway Center and dozens of small entertainment venues, the weekends are jam packed with concerts, shows and sporting events. Take advantage of your stay downtown indulging in craft eats and heading out on the town for an eventful night.
Also try: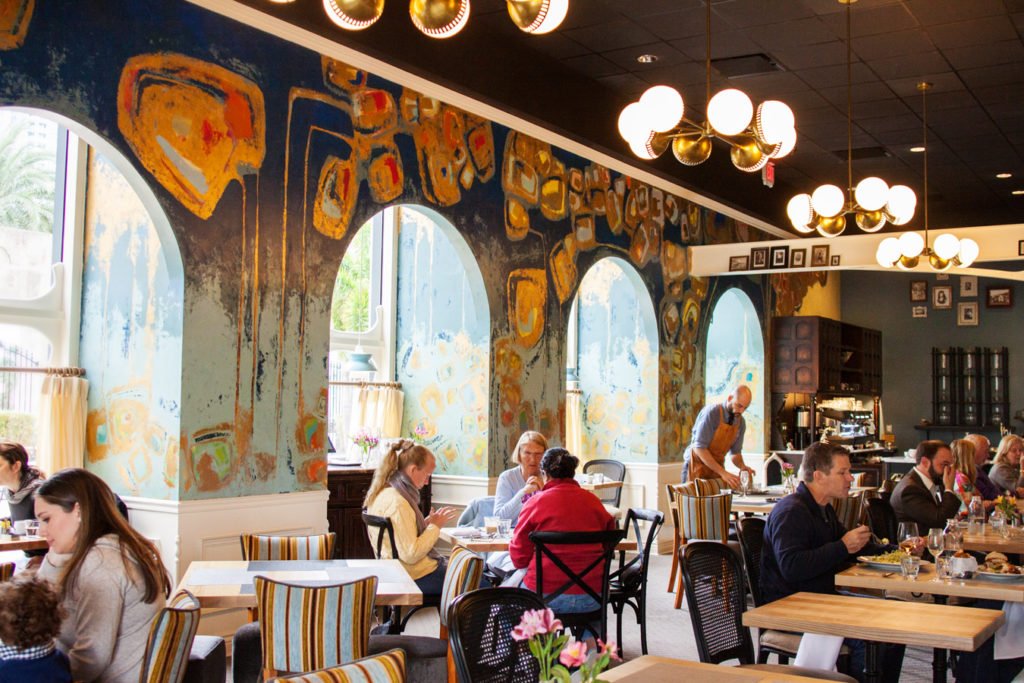 Sunday: Lake Eola Farmers Market + The Boheme Restaurant
Sundays are the perfect time to meander through Orlando's Lake Eola Farmer's Market picking up local handcrafted wares and handmade snacks. Follow your relaxing morning in a swan paddle boat built for two and head out on the lake for a little alone time with just you two and the swans. Sundays in downtown Orlando don't get much better than this and it's all in your backyard!
After a lazy afternoon, head to the Grand Bohemian for a swanky dinner. True to the luxurious nature of the Grand Bohemian, The Boheme Restaurant located inside the hotel follows suit with a menu that is as pleasing to the eye as it is to the taste buds. Breakfast, lunch, dinner and cocktails continue to 'wow' no matter when you decide to take a break touring downtown to eat.
Also try: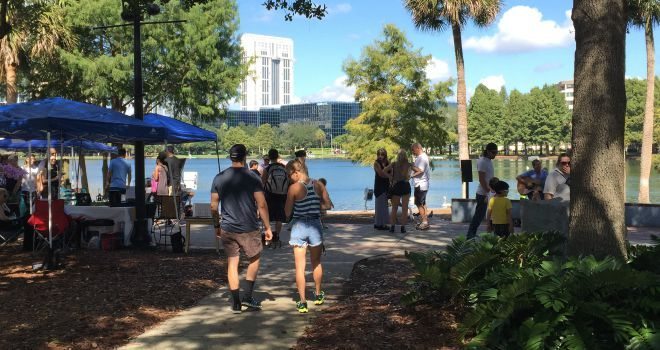 Monday: Breakfast in Thornton Park + Bike Ride to Orlando Museum of Art
Switch it up and head to the cobblestone streets of the Thornton Park district for an early breakfast or grab pastries and omelets at Benjamin French Bakery and Cafe. Afterward, rent Lime bikes (try the Lake Eola station or Thornton Park station on the corner of Summerlin and Washington) and take the Orlando Urban Trail to the Orlando Museum of Art. Wander the beautiful exhibits by historic artists as well as an array of local artists.
With continuously rotating exhibits coupled with an eclectic permanent collection, the Orlando Museum of Art never disappoints and always offers something different to catch the eye of all visitors. What an artful way to wrap up a long weekend in Orlando.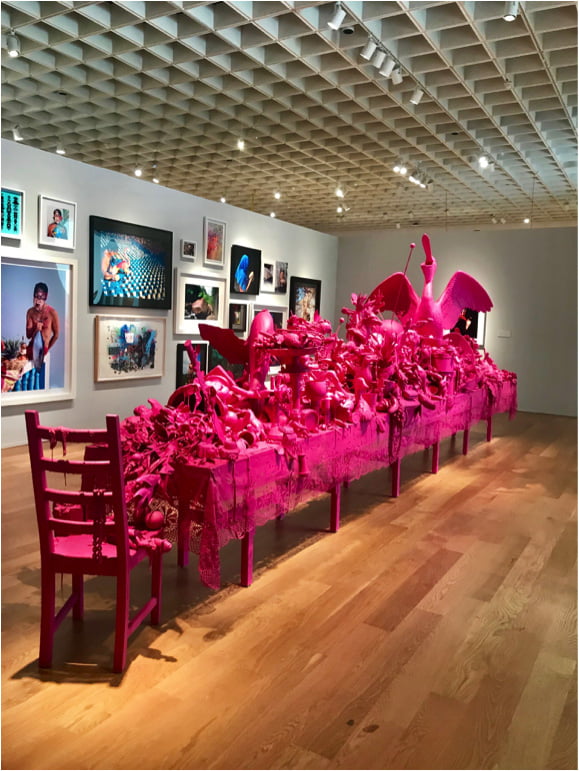 Celebration
The town that Disney built makes for a great long weekend in Orlando. Channeling its sister property in downtown Orlando, the Grand Bohemian Hotel in Celebration takes you away from the fast pace of the city and into the serenity of the town of Celebration. Perfectly manicured, Celebration will transport you into small town life, offering lakeside views, parks, fountains, and Main Street boutique shopping and dining all within walking distance. At the hotel, dine on the patio, indulge in spa treatments and celebrate your weekend in style.
Saturday: Celebration Golf Club + Lakeside Dinner
Grab a cup of coffee and some fruit at breakfast in the hotel before heading over to Celebration Golf Club for a day on the green. Whether you are seasoned golfers or introducing yourself to the sport, Celebration Golf Club is the ideal place to perfect your swing while taking in the stunning Florida scenery throughout the day. As you wrap up your day in the purple and pink glowing sunset that only central Florida has to offer, head back to the Grand Bohemian for a late lunch or dinner at the Lakeside Bar & Grill. The restaurant staff is anxiously awaiting your arrival to taste one of their classic or seasonal menu items.
Don't miss out on the locals' favorite hangout spot Celebration Town Tavern.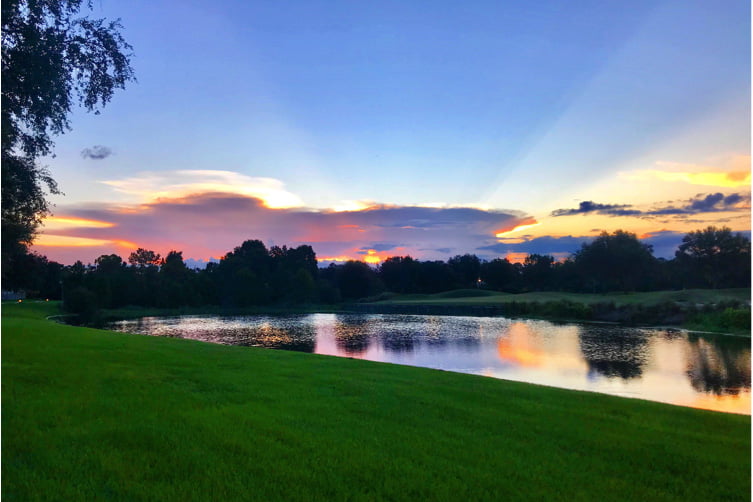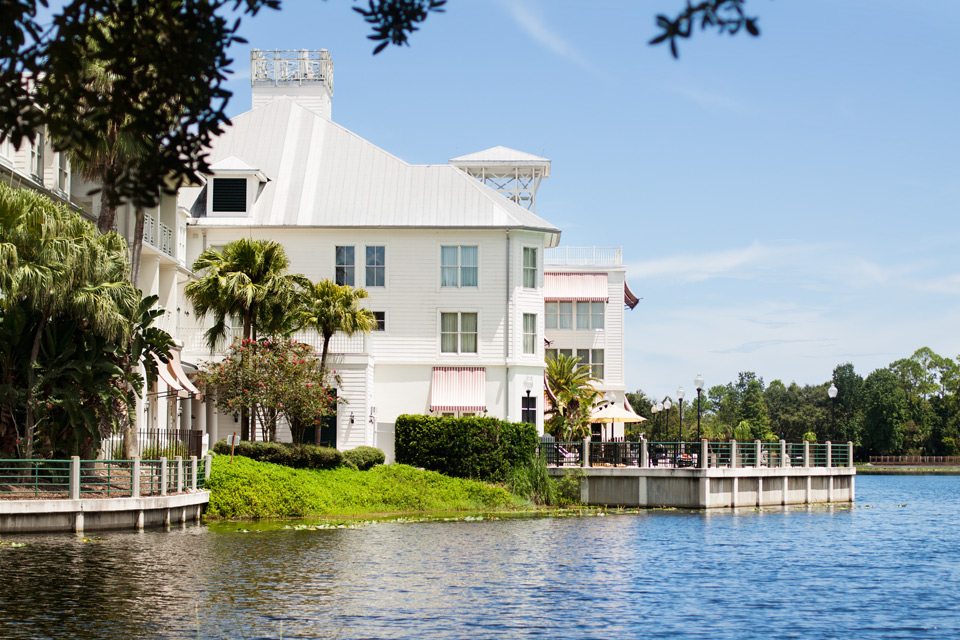 Sunday: Bike Ride + Columbia Restaurant
What's better than a day biking through Celebration on your cruiser? Rent a bike on property at the Grand Bohemian and set out to cruise over thirteen miles of paved and boardwalk trails through Celebration. Channel your inner Snow White viewing deer, bunnies, squirrels and birds as you ride through the woods, around ponds and in and out of the residential neighborhoods.
Make your way back into town to enjoy a refreshing lunch at Columbia Restaurant for authentic Cuban and Spanish fare. From the Original '1905' Salad to the Original Cuban there are plenty of scrumptious options to satisfy everyone's appetite.
Spend the rest of your afternoon back on your cruiser shopping and sightseeing. Once dinner rolls around, stop by Reggiano's of Celebration, the newest addition to the Celebration neighborhood.
Monday: Spa Day + Nostalgia
Order in your breakfast for the most convenient access to all of the mimosas and coffee, or head down the road for a quick bite at Maple Street Biscuit Company. Wrap up your staycation with a luxurious morning spent taking advantage of the in-room spa services offered at the hotel. Step out into town relaxed and refreshed while continuing your day with an afternoon spent in nostalgia. Downtown Diner in Celebration offers comfort food as well as a few modern twists like spiked cold brew coffee. A great way to toast your long weekend in Orlando.