Say the words "date night booth" and you've got the attention of the Orlando Date Night Guide team. We love sleuthing the city to find Orlando's best romantic escapes. So, when we got wind that The Glass Knife was opening in Winter Park, and that it would feature not only oodles and doodles of chocolate but also a booth designed just for date nighters, well, that's just music to our ears.
Last week we had the chance to attend a sneak peek of The Glass Knife before the grand opening on Friday, November 10th. It's an impressive space, filled with French flair, splashes of black, gold and pink, and the aromas of just-baked sweets.
The café was developed by local entrepreneur Steve Brown as a way to share his memories of baking alongside his mother, Jacque, and his vision to establish a "sophisticated, yet comfortable community gathering place that encourages togetherness and celebration."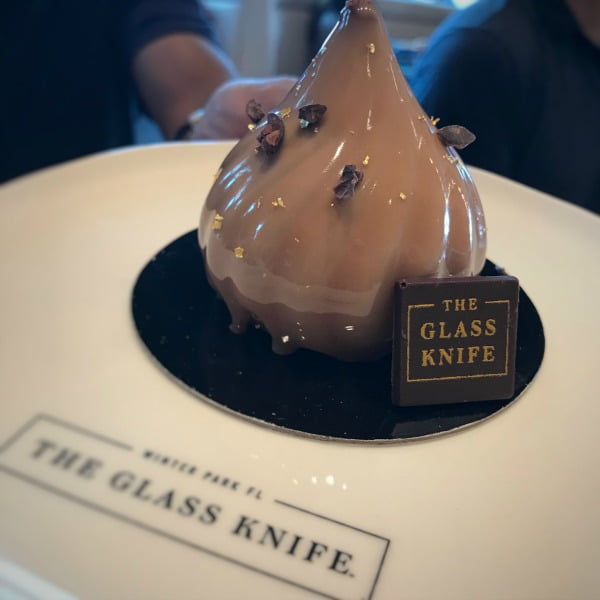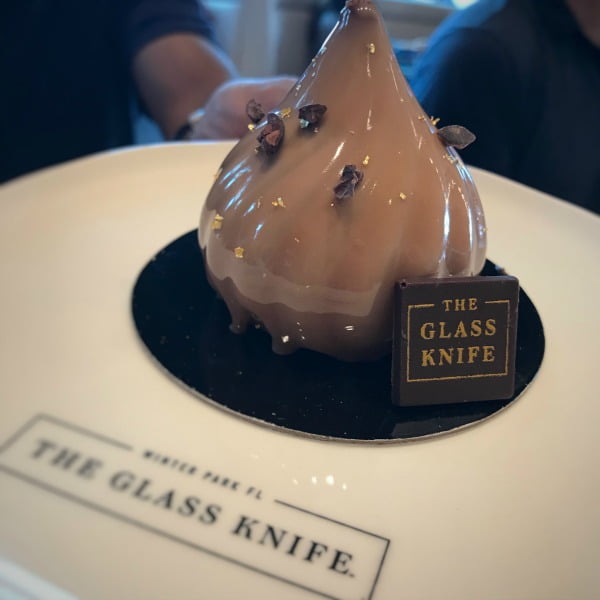 Inside you'll find a collection of 1920s era glass cake knives, a treasured collection of Brown's mother and the inspiration for the café's name.
Besides savory items (such as delicious salads, sandwiches, and egg dishes), the real draw to The Glass Knife is its sweets, which include:
Cakes
Artisanal donuts (out of this world!!)
Fresh baked goods and pastries including scones, croissants
Cookies and brownies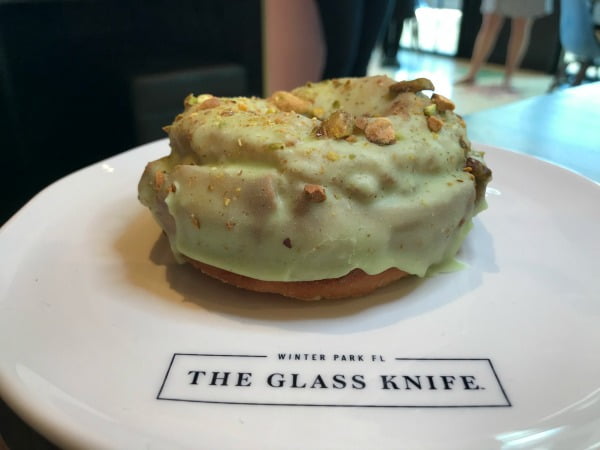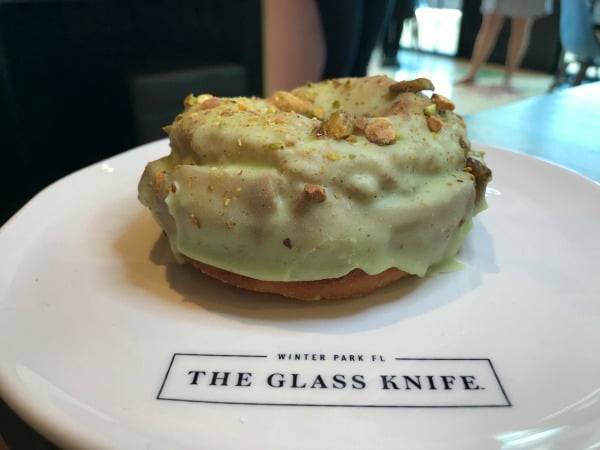 Everything is exquisitely beautiful and gosh darn tasty, too. Plus it all pairs nicely with freshly prepared espresso drinks or glasses of pink champagne.
So, back to that date night booth. At the moment, there is no way to book it (first come, first served only) but this 3,000-square-foot café is working on creating an experience around it, as well as offering cake decorating classes onsite. Stay tuned for more details on what they have in store.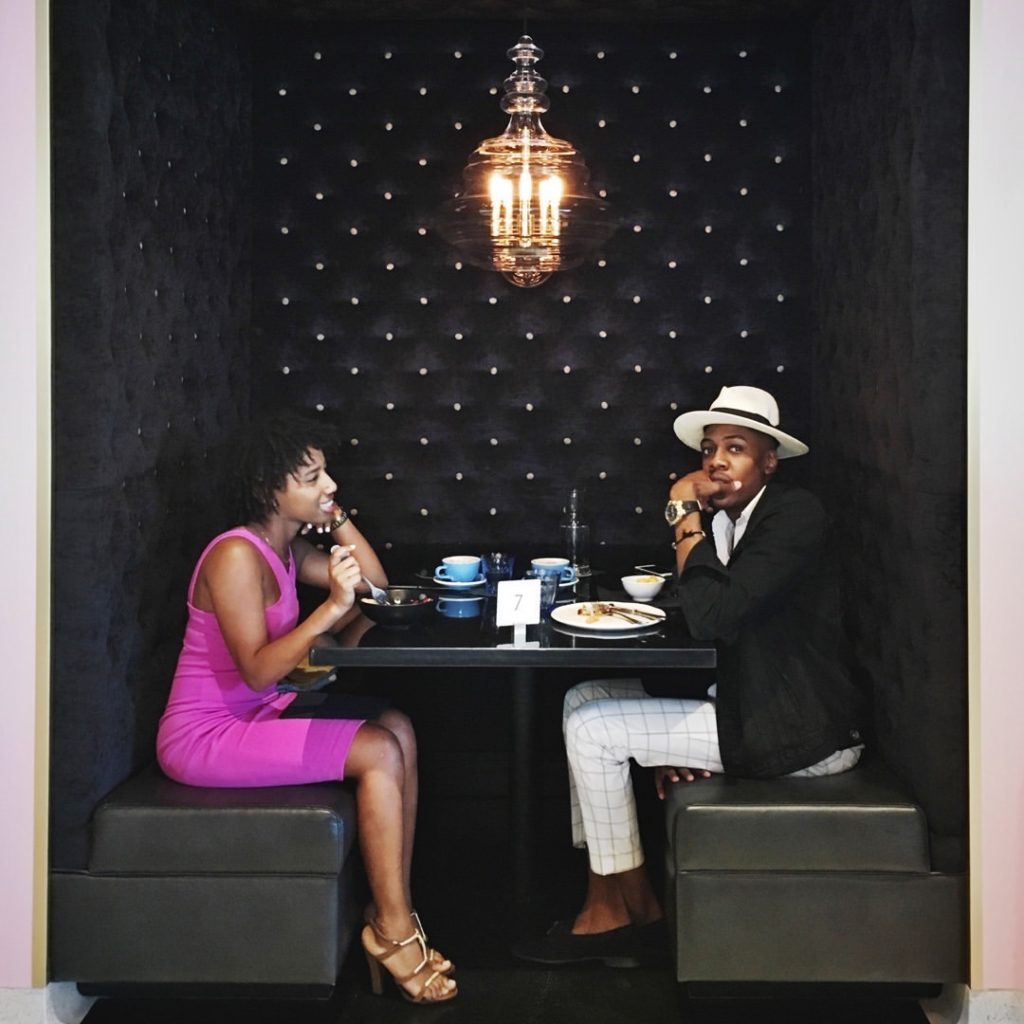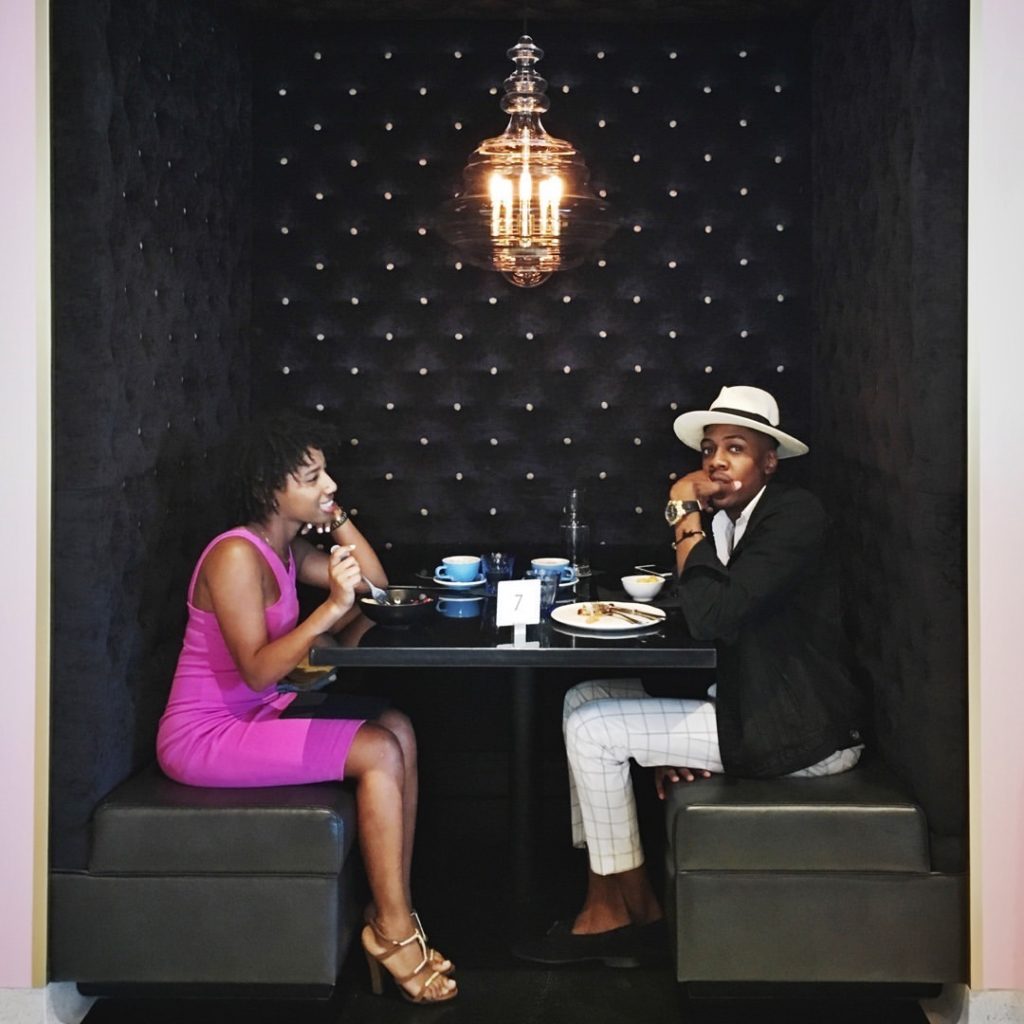 The Glass Knife
276 S Orlando Ave
Winter Park, FL 32789
407-500-2253
theglassknife.com
Hours
Open Daily; 7am – 10pm