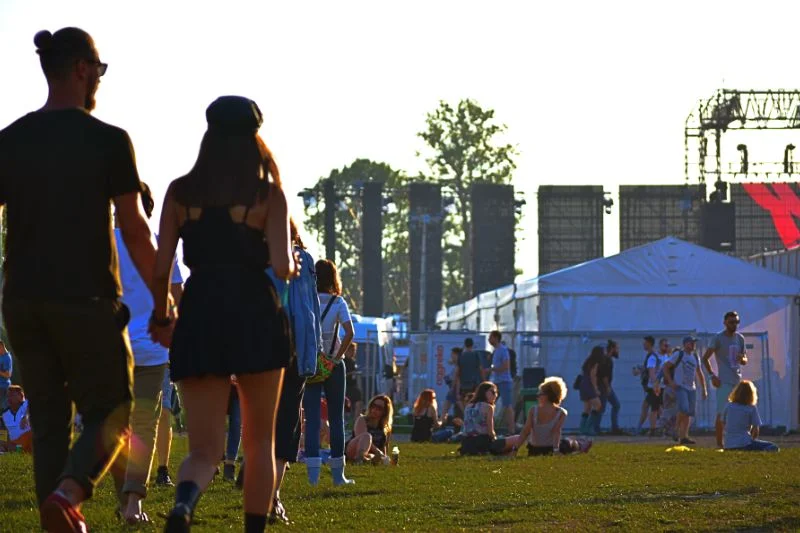 OUR MONTHLY GUIDE TO THE BEST THINGS TO DO IN ORLANDO FOR DATE NIGHT
---
There are so many fun events happening in the City Beautiful. Fall Festivals and Pumpkin Patches are in full swing, and it's time to explore Halloween in Orlando Date Ideas.
There's a lot on our curated guide of things to do in Orlando, so keep scrolling! It starts with event highlights for things to do this week, followed by our top picks for things to do in Orlando for the rest of the month. You'll also find an ongoing events section for even more ideas.
The weather is getting more pleasant so enjoy our nearby beaches or natural springs, try a mixology class or explore the foodie scene. 
Check back often as we add more Orlando events to this listing throughout the month.
For even more things to do in Orlando, check out these trending stories:
–> PS: Want to see your Orlando events listed here? Submit your event to us here.
This guide is updated throughout the month. 
Scroll down for a look ahead to the big events of 2023, and 2024
Attention Parents: Head to Orlando-Parenting.com for things to do with kids in Orlando. 
---
---
Road Trip: Events in Tampa Bay this month
Here's a guide to the best Tampa Bay events this month from Tampa Bay Date Night Guide. If you're planning to bring the kids, check out this guide to family-friendly events and activities in Tampa Bay from our subling publication Tampa Bay Parenting Magazine.
---
Featured Events + Save the Date
Monday, September 25 – Friday, November 3, 2023 from 11 a.m. – 10 p.m.
This whimsical fall transformation promises many Instagram-worthy moments, including pumpkin picking and painting, mobile succulent pumpkin workshops by FarmGal Flowers, and a Basic Witch mixology class for adults.
Pumpkin Patch Extravaganza: Enjoy a charming setup that captures the essence of fall. The patch will be adorned with vibrant orange pumpkins of all sizes, creating an ideal backdrop for memorable photos. Pick a pumpkin and paint it to your heart's desire. JoJo's Pumpkin Patch runs Monday through Friday from Monday, Sept. 25 to Friday, Nov. 3 and costs $11 per person. Tickets can be found on Eventbrite.
The Basic Witch Mixology Class costs $35 per person and will be held on select Mondays beginning Sept. 18 through Oct. 31 from 6pm to 8pm. The class includes 2 fall specialty cocktails and 20% off food. Tickets can be found on Eventbrite. Guests must be 21+.
Succulent Pumpkin Workshop: FarmGal Flowers, an urban flower farm and design studio, will shake things up at JoJo's for a succulent pumpkin workshop class where guests will make their own custom arrangement. The $85 ticket comes with a pumpkin succulent and group dining experience on Thursday, Oct. 5 and Thursday, Oct. 19 from 5:30pm to 7:30pm. Tickets can be found on Eventbrite.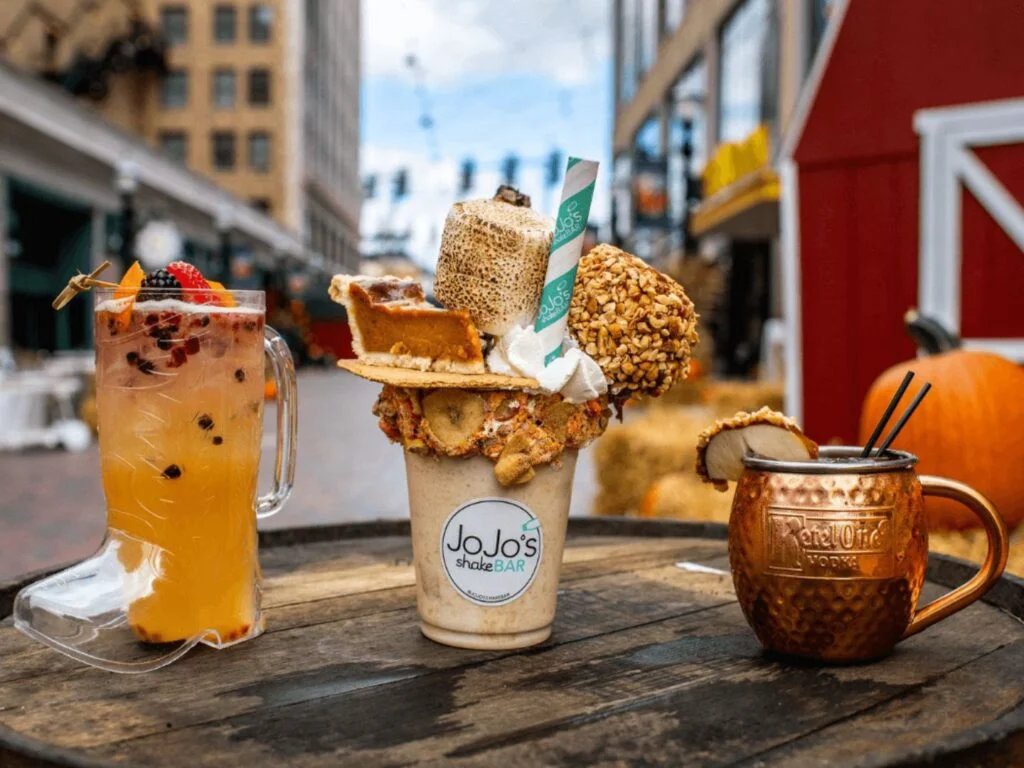 Enjoy seasonal menu items like the Pumpkin Patch Shake with taffy apple, pumpkin pie, and more, as well as the Cowboy Shake.
Don't miss out on the Apple Pie Shot, Iced Pumpkin Spiked Latte, Caramel Apple Mule, Apple Cider, and Biggie Hot Chocolate.
Six nights, October 3 – 8, 2023
Steinmetz Hall, Dr. Phillips Center
The Residency Festival, is a once-in-a-lifetime opportunity to see the world's most impressive artists as you've never seen them before. Six nights of spectacular entertainment, a lifetime of memories.
Featured Shows
The Royal Philharmonic's performances will feature collaborations with:
● Birmingham Royal Ballet – Tuesday, October 3, 2023
● Beck – Wednesday, October 4, 2023
● Harry Connick Jr. – Thursday, October 5, 2023
● Diana Ross – Friday, October 6, 2023
● Broadway Royalty featuring Sutton Foster, Brian Stokes Mitchell – Saturday, October 7, 2023
● The Bach Festival Choir – Sunday, October 8, 2023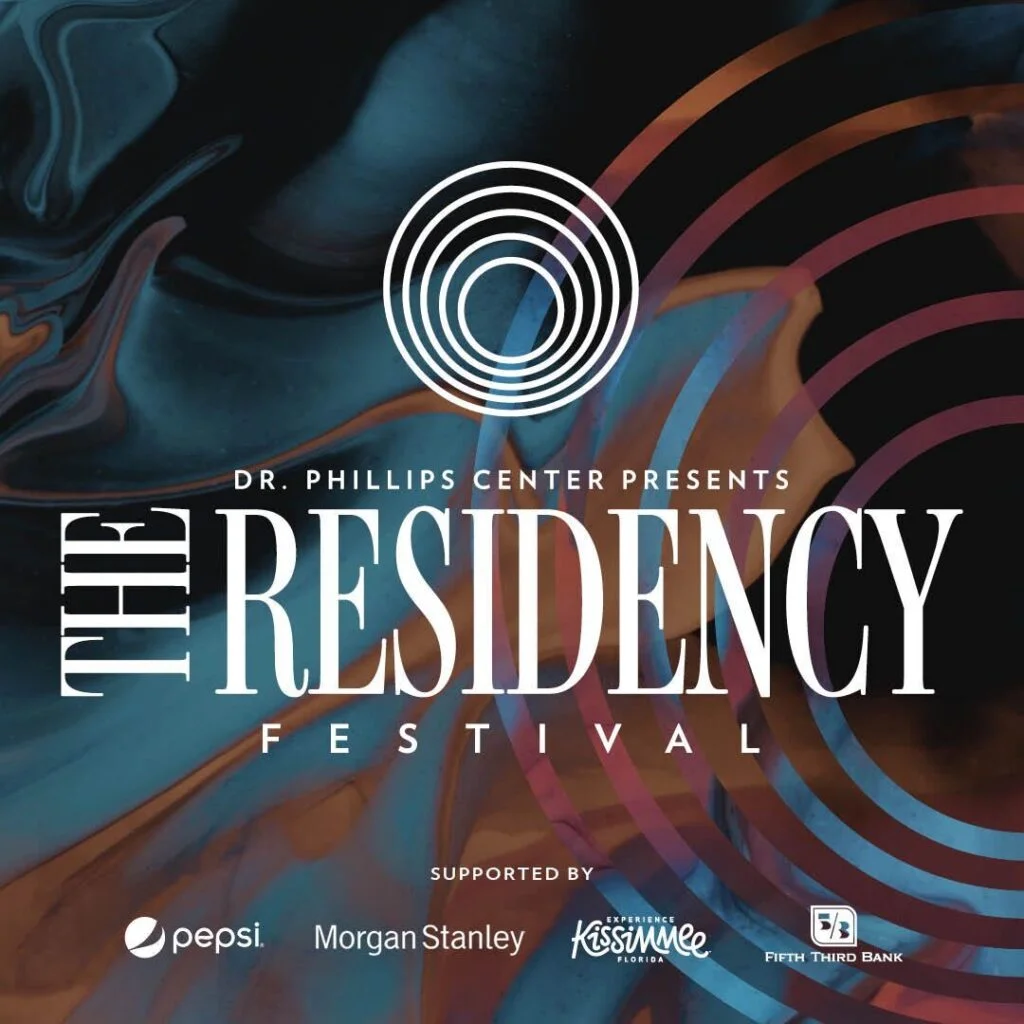 Friday, October 6 from 5:00pm – 8:00pm
The Old Red Barn of Geneva
Come out for an evening in the country and enjoy complimentary wine, food and music. Some amazing treasures have come in so get ready to shop!
Volver ("The Comeback") by Tango Lovers
Saturday, October 14 at 7:30 p.m.
Dr. Phillips Center for the Performing Arts
A cast of professional artists perform a sensational tango show featuring one of the most renowned and awarded tango singers, Guilermo Fernandez. The orchestra features, and is directed by, Grammy and Latin Grammy awards winner Lautaro Greco. The 90 minute long tango show includes some of the best talent from Rio de la Plata.
This show is brought to you by Tango Lovers, multiple-times awarded Best Show and Best Production of the year, which made a comeback with Volver, mesmerizing all audiences across the Americas. Volver is staged by a live orchestra, dancers and singers from Argentina and Uruguay who will make you live the passion and sensuality of tango for an experience you will never forget.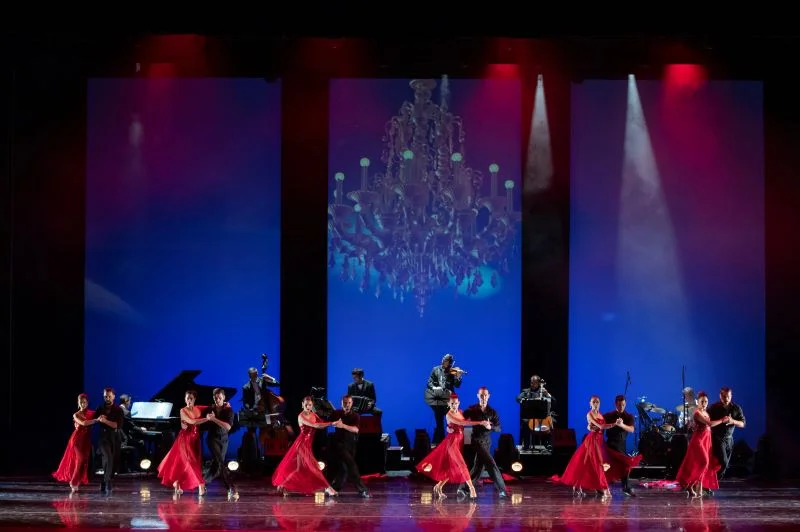 Saturday, October 21 from 9:00 am – 2:00 pm
The Old Red Barn of Geneva
Join The Old Red Barn of Geneva for their monthly Farmer's Market. They will have fresh produce, baked goods, local honey, fresh eggs, and much more! The barns are open until 5:30.
Friday, October 27 and Sunday, October 29
Dr. Phillips Center for the Performing Arts
Opera Orlando presents Puccini's tragically grand Tosca to kick off its 2023-24 All for Art MainStage series at Steinmetz Hall on October 27 & 29 at Dr. Phillips Center for the Performing Arts. As war and rebellion ravage the city of Rome, the celebrated and passionate opera diva Floria Tosca finds herself caught in a web of religious and political intrigue, betrayal, and jealousy as she tries to save her lover the painter and firebrand Mario Cavadorossi, while being coveted by the villainous and corrupt Baron Scarpia, who holds all the power. 
Tickets start at $29.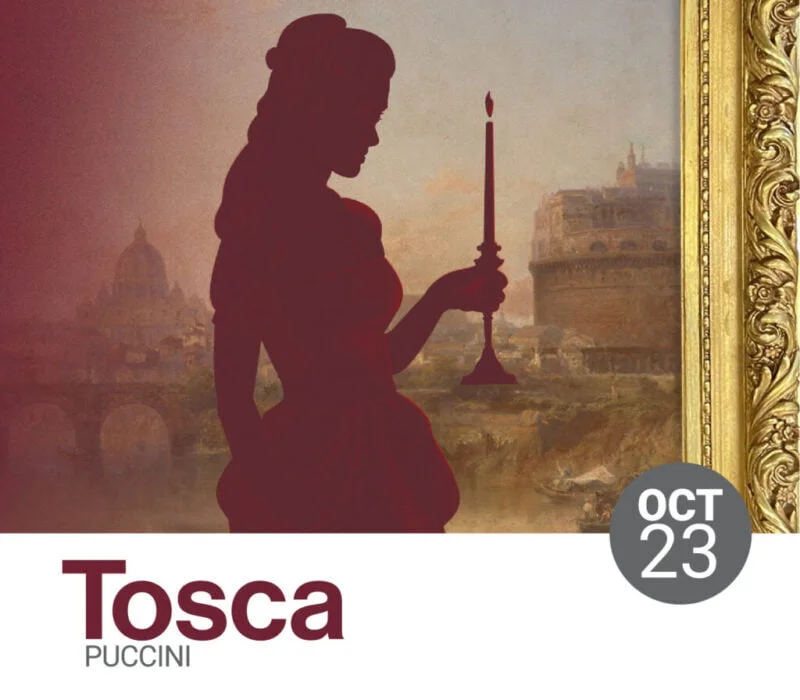 Saturday, October 28 from 9:00 am – 4:00 pm
The Old Red Barn of Geneva
Come out for their biggest event of the year! Bring the kids out for carnival games, cotton candy, ping pong ball goldfish and much more! There is no cost (unless you do the coin toss for prizes). Who's Cookin' food truck will be here also so come hungry!
Friday, November 10 & Saturday, November 11 from 5:30-9pm
The Swan and Dolphin Food & Wine Classic treats guests to a street party festival with UNLIMITED tastings of culinary selections from the hotel's award-winning restaurants plus UNLIMITED wine, beer, sprits, and beverage samplings from around the world.
The event features live entertainment in a number of locations and on the causeway, along with themed areas including the Beer Garden, The Bubbles Lounge, and more. The event will also offer a variety of food and beverage seminars delivered by the hotel's expert team of culinarians and sommeliers.  
Causeway Event Tickets are $185 plus tax – Seminar Ticket prices vary. Special Event Tickets are available. www.foodandwineclassic.com
NOTE: Guests who purchase a causeway ticket for either night is entitled to a discounted guest room rate. Reservation agents can assist you with your stay for the event. Contact them at 800-227-1500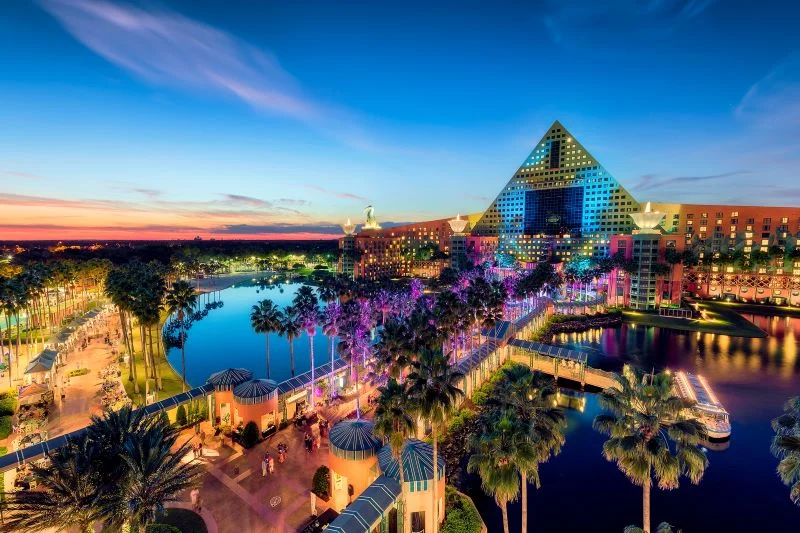 ---
Things to Do in Orlando This Week October 2 – 8, 2023
AMBER BROOKE FARMS FALL FESTIVAL
Saturday, September 23 – Sunday, October 29 (Saturdays and Sundays)
$15 – Saturday & Sunday (ages 3 and older)
Petting Zoo, Crop Maze, Pumpkin Patch (Pumpkins Available for Purchase), Pumpkin Painting, Jump Pads, Sand Tire Pit and Diggers, 2 Playgrounds, Cow Train, 16×16 Spiderweb, Hay Ride
Access to Sunflower Field for Photo Ops & Picking (Sunflowers Available for Purchase)
Access to Zinnia Field for Photo Ops & Picking (Zinnias Available for Purchase)
There is a lot to do at Amber Brooke Farms. The sunflower picking is $2 a flower or buy a mason jar for $15 and fill it up as much as you want. There is not much shade so be sure to wear sunscreen and comfortable clothing. Adorable photo opportunities are everywhere, including a decorated farm pick-up truck.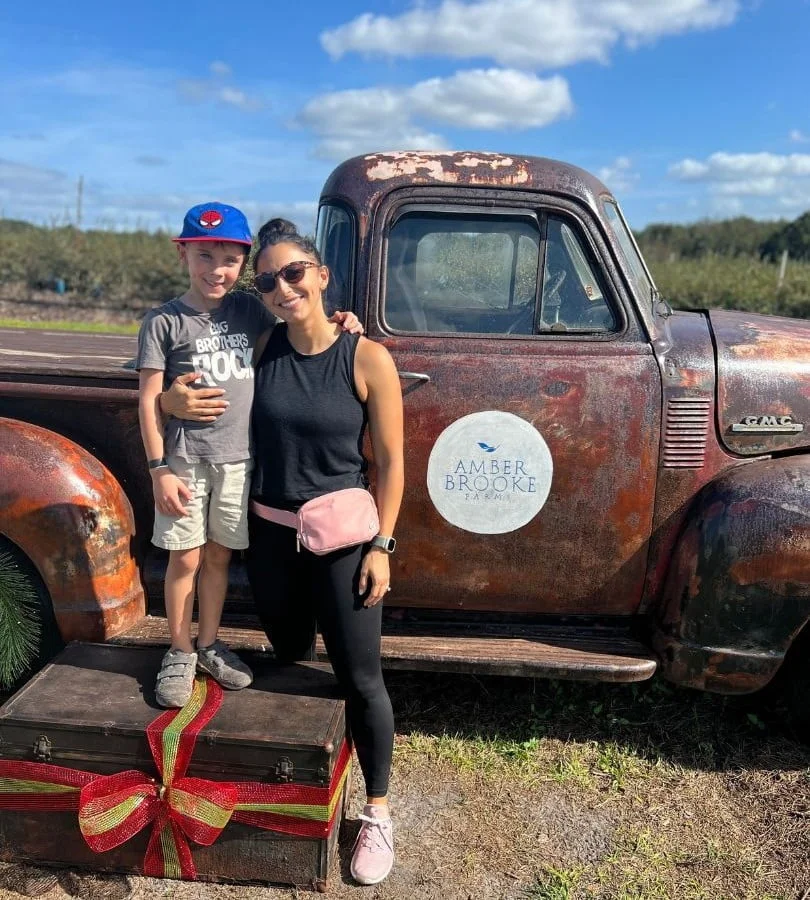 MORE: Our Favorite Fall Festivals and Pumpkin Patches
Midnight Movies – Halloween Themed
Saturdays in October, 11:59pm
Enzian Theater
Tickets start at $11
MORE: Where to See Halloween Movies in Orlando
Luke Bryan
Thursday, October 5, 7:00pm
Amway Center
Tickets start at $90
Blue October
Friday, October 6, 8:00pm
Dr. Phillips Center
Tickets start at $39.50
Winter Park Autumn Art Festival
Saturday, October 7 – Sunday, October 8
Downtown Winter Park
The Winter Park Autumn Art Festival is the only juried fine art festival exclusively featuring Florida artists. This community-oriented sidewalk show presents quality visual art and live entertainment the whole family can enjoy. The festival is held in beautiful Central Park located along historic Park Avenue in downtown Winter Park.
FREE
Kissimmee FORD Taste of Latino Festival
Sunday, October 8, 12:00 – 5:00pm
Osceola YMCA
Celebrate Hispanic Heritage at the Kissimmee FORD Taste of Latino Festival is Sunday, Oct 8th, 2022 in Kissimmee, Florida – featuring LIVE Music and Dance performances! Free Festival when you register for a ticket! – Limited Quantities!
FREE
Nestor Torres
Saturday, October 7, 8:00pm
Dr. Phillips Center
Tickets start at $35
40 Years of Morrissey
Saturday, October 7, 8:00pm
Dr. Phillips Center
Tickets start at $49.50
Jake's Beer Festival
Friday, October 6, 6:00pm
Loews Royal Pacific Resort
This beer festival takes place under the outdoor Wantilan Pavilion at Loews Royal Pacific Resort at Universal Orlando. This fun event makes a great date night or friends' night out and is perfect for beer enthusiasts. It features dozens of craft and specialty beers presented by master brewers along with chef-inspired food stations. All the while, live music fills the night air. Upgrade your ticket to VIP to include a private reception before the festival, additional beer tastings in Jake's Clipper Room and a collectible pint glass.
Tickets start at $65
Beyond Bollywood: The 29th Annual South Asian Film Festival
Saturday, October 7 – Monday, October 9
Enzian Theater
Beyond Bollywood: The 29th Annual South Asian Film Festival showcases diverse images of the Indian subcontinent, its culture, and heritage through acclaimed independent films from across the globe. This program is part of Enzian Theater's cultural festival circuit and is co-presented with the Asian Cultural Association.
Ticket prices vary.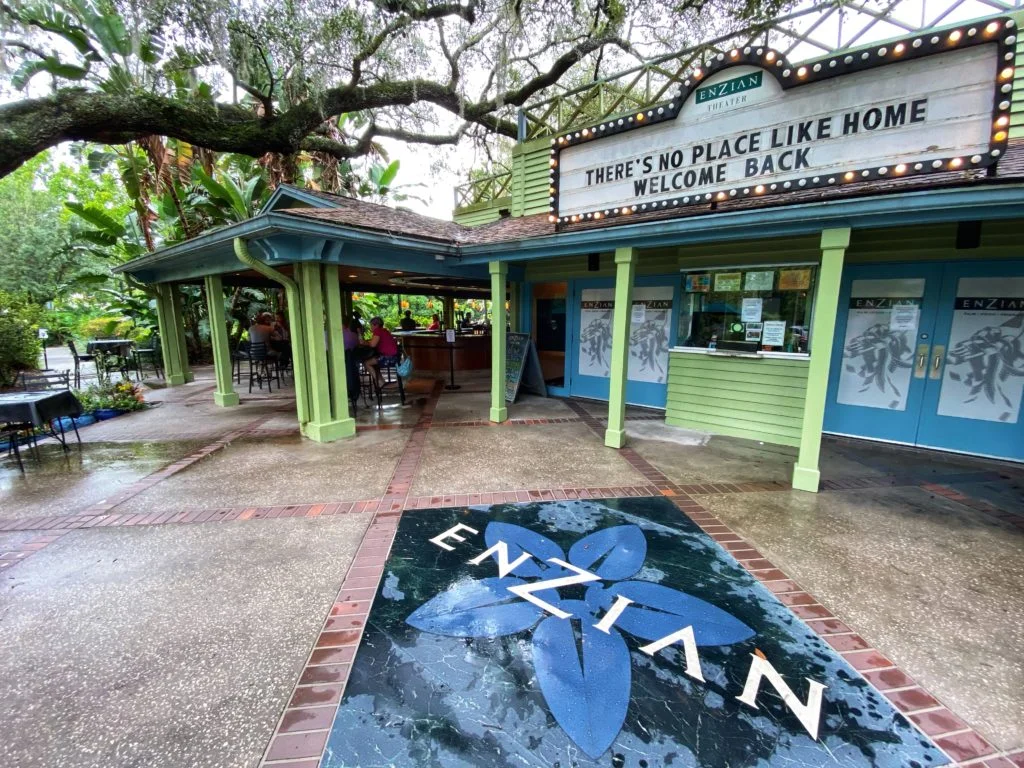 OCLS Centennial Citrus Ale Celebration & Book Fair
Saturday, October 7, 12:00 – 2:00pm
Ivanhoe Park Brewing Co.
Visit Ivanhoe Park Brewing Co. to enjoy a retro book fair and taste their limited edition beer that commemorates the Orange County Library's 100 years of service.
DeLand Indie Market at Artisan Alley
Sunday, October 8, 11:00am – 5:00pm
Artisan Alley
The DeLand Indie Market will be held in Artisan Alley, the Artisan Alley Garage, and Georgia Ave. It will feature Vintage, Handcrafted, Art, and boutique items. There will be food and beverage Vendors and live music in the Courtyard of Cafe Davinci.
FREE
Bruno's Boodega
Sunday, October 8, 12:00 – 4:00pm
Pizza Bruno Curry Ford
Shop this local makers market and munch on a Sunday exclusive brunch menu! Events are always pet and family and everyone friendly!
Things to Do in Orlando October 9 – 15, 2023
Depeche Mode
Tuesday, October 10, 7:30pm
Amway Center
Tickets start at $120
I Vant to Suck Your Blood: Vampirism in the Natural World with Xavier Moss
Wednesday, October 11, 6:00 – 8:30pm
Orlando Museum of Art
Dracula may be The Prince of Darkness, but he's not the only bloodsucker on the prowl. Join in to explore and paint the chilling vampires of the natural world…if you dare! The piece itself will be composed of several vampiric animals arranged in a manner reminiscent of the many Hammer Horror films starring Christopher Lee as Dracula. These animals include, but are not limited to: Vampire Bat, Mosquitoes, Ticks, Lampreys, Kissing Bugs, Vampire Squid, Vampire Finch, Oxpecker, and Dracula Fish.
Tickets start at $28
Alter Eagles – The Definitive Eagles Tribute
Thursday, October 12, 5:00 – 9:00pm
The Wharf – Sunset Walk
The Alter Eagles have astonished audiences for over a decade with their inspiring tribute to one of North America's No. 1 selling bands of all time, the Eagles. Performing all of the Eagles' greatest hits, including "Desperado," "One of These Nights," "Hotel California," "7 Bridges Road," "Life in the Fast Lane," "Take It Easy," and many more, plus hits from the band members' solo careers!
Tickets start at $20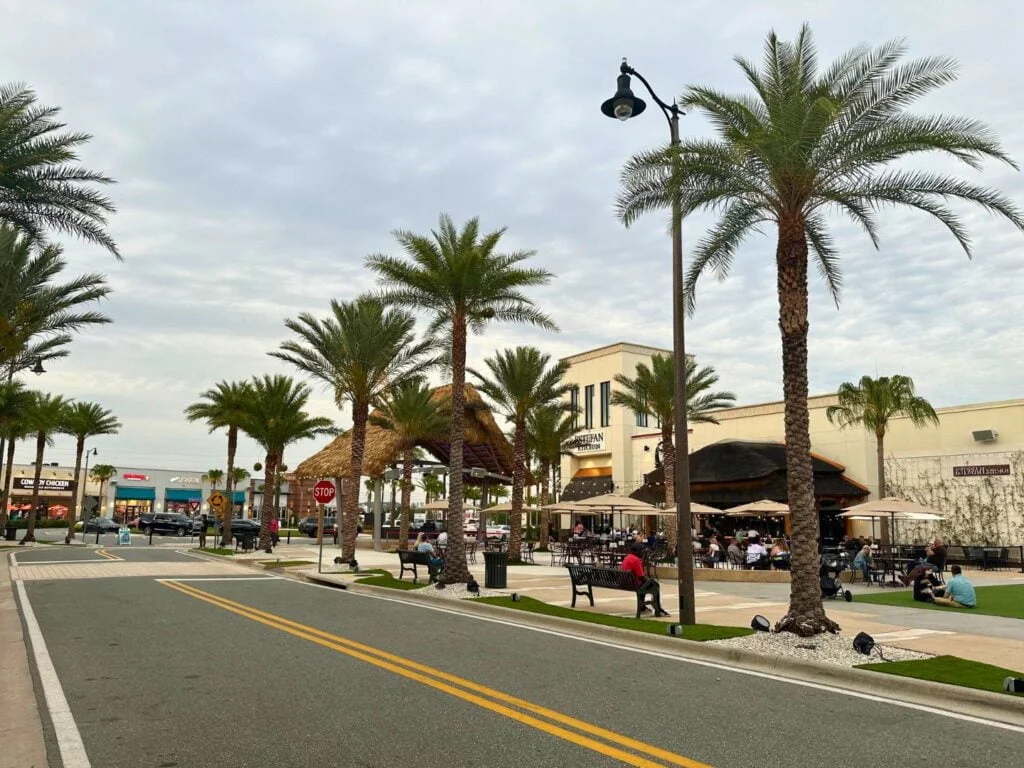 READ MORE: Sunset Walk Pub Crawl with Live Music
Lake Nona Pumpkin Carving
Thursday, October 12, 6:00 – 9:00pm
Dockside Lake Nona
Join in for an exciting afternoon of pumpkin carving with world-renowned Pumpkin Artist, Paul Dever. This workshop will teach you the basics of professional pumpkin carving. The cost of this class includes a personal pumpkin carving tool set that you can bring home for future carving!
$65 per person
Popcorn Flicks in the Park – House on Haunted Hill
Thursday, October 12, 8:00pm
Central Park – Winter Park
This film is a part of the Popcorn Flicks in the Park series, which takes place in Central Park, Winter Park once a month and it's FREE and open to the public! These films are presented with open captions.
FREE
Drunkin Pumpkin Party
Friday, October 13, 6:30pm
Gnarly Barley
It's that time of year again! Spooky season is upon us – Let's Party! There will be an awesome line-up of food trucks & market vendors ready to serve you and a pumpkin patch courtesy of 4Roots Farm. Movies will be playing all night long.
FREE
Friday the 13th Mystery Dinner
Friday, October 13, 7:00 – 10:00pm
Dockside Lake Nona
In this fully immersive show, guests will enter a world of mystery Guests will learn the rules of the game and be assigned roles. Props or light costuming may be offered to you, such as hats or glasses, to help you get into character. Guests will work together as "dinner detectives" to solve the mystery and will have goals to accomplish to catch the suspect. Dinner and a welcome drink will be provided (For guests 21+, ID verification required). Cash bar will open for the remainder of the evening.
$75 per person
An Evening with David Sedaris
Friday, October 13, 7:30pm
Dr. Phillips Center
This is a unique opportunity to see the best-selling humorist in an intimate setting. As always, Sedaris will be offering a selection of all-new readings and recollections, as well as a Q&A session and book signing.
Tickets start at $45
Grupo Frontera
Friday, October 13, 8:00pm
Dr. Phillips Center
Tickets start at $54.50
Friday, October 13 – Sunday, October 15
Waterfront Park
Get ready for a good time at 2023 Pig on the Pond – a fall festival & fair filled with oink-tastic activities, mouthwatering BBQ, and more!
Tickets start at $5
Jonas Brothers
Friday, October 13 & Monday, October 16
Amway Center
Tickets start at $71
Dog Day at Leu Gardens
Saturday, October 14, 9:00am – 3:00pm
Leu Gardens
Calling all dog lovers. Join in the fun for the Gardens' very first Dog Day. Bring the whole family, including your loveable canine, for a stroll through the 50-acre Gardens. Each dog will receive a special goody bag with their very own Gardens' bandana, while supplies last. Get ready to participate in one or all of the dog contests, including Best Dressed, Most Talented, and Best Kisser.
Tickets start at $5
13th Annual Asian Cultural Expo
Saturday, October 14, 10:00am – 3:00pm
Bill Frederick Park
Come experience and honor the wonders of Asian culture through exhibitions, performances, and crafts! Asian Cultural EXPO will be held together with the Walgreens Orlando International Dragon Boat Festival which will be participated by more than 2,000 Corporate and Community members and more than 3,000 spectators.
FREE
Return to Joyland Invitational Beer Fest
Saturday, October 14, 1:00 – 5:00pm
Gaston Edwards Park
Calling all beer enthusiasts and fans of Ivanhoe Park Brewing Co.! Get ready to raise your glasses and celebrate five fantastic years of craft beer excellence. The Return to Joyland Invitational Beer Fest is a haven for beer enthusiasts, offering a wide array of craft brews from both established and up-and-coming breweries.
With over 35 breweries participating, attendees will have the opportunity to savor an impressive selection of beers, from classic styles to innovative and experimental brews.
Tickets start at $35
Fall Wine Walk
Saturday, October 14, 2:00 – 5:00pm
Bok Tower Gardens
Sip, sample, and stroll through the Gardens while sampling 12 wines from the best wine regions in the world. Your ticket includes wine samples, nibbles at each stop, and a souvenir-tasting cup. Stay for the After Party! Hang out on The Terrace with LIVE MUSIC from 5:00 to 7:00pm. Purchase bottles of wine to take home and enjoy.
Tickets start at $50
Little Wekiva Boo & Brew
Saturday, October 14, 3:00 – 9:00pm
Little Wekiva Brewery
Something spooky this way comes! Come out for a market of curated creatives and craft beer! This month there will be a costume contest with prizes for most creative and a pumpkin carving contest! Bring your crew and enjoy an evening in the courtyard at Little Wekiva.
FREE
MORE: Halloween Events and Date Ideas
New York Beer Project's Oktoberfest
Sunday, October 15, 2:00 – 6:00pm
New York Beer Project
Travel between the decked-out Munich Biergarten, German Beer Hall, and Bavarian Garden as you taste TEN 5 oz. tasters of beer of German and Craft Beer. Sure to delight all your senses, NYBP's Oktoberfest is a party for the ages. So put on your lederhosen, start practicing "Ein Prosit!" and join this ultimate celebration of Good Beer, Good Food, and Good Times.
$45 per person
EPICURIOUS PROGRESSIVE TOUR – A CURATED DINING EXPERIENCE
Fridays and Saturday, October 6 – November 11, 2023
Bonnet Creek Resort
Take a personally guided walking dinner tour through the highly acclaimed restaurants at Signia by Hilton Orlando Bonnet Creek and Waldorf Astoria Orlando. The four-hour epicurean expedition includes seven stops, with each restaurant featuring chef-curated menus and exquisite food and beverage pairings.
$250 per person, plus tax and gratuity
Things to Do in Orlando October 16 – 22, 2023
Winter Park "Wine & Dine"
Wednesday, October 18, 6:30 – 9:30pm
Winter Park Farmers Market
Unlimited Bites, Drink & Dessert Samplings until 8:00 pm. Live Music MIDNIGHT MAYHEM – outside and JOHNNY MAG SAX – Sax outside & DJ inside until 9:15 pm.
Tickets start at $75
14th Annual Día de los Muertos & Monster Party
Thursday, October 19, 6:00 – 11:00pm
CityArts Factory
Dia de los Muertos and Monster Party is a themed exhibition at CityArts Orlando and an outdoor experience with live performances, vendors, and more! Now in its 13th year, the Día de los Muertos & Monster Art Exhibitions will showcase Day of the Dead and Halloween-inspired art created by regional, national, and international artists. This unique art exhibition will be paired with an outdoor experience on opening night that will feature food, drinks, entertainment and spooky art vendors.
Tickets start at $5
MORE: Halloween Events and Date Ideas
Crooked Can Oktoberfest
Friday, October 20 – Sunday, October 22
Crooked Can Brewing
Three days filled with your favorite beers, live music, contests, wiener dog races, face painting, stilt walkers, and more.
FREE
The Spider Queen
October 20 – 29
Orlando Fringe
Winner of the 2022 Broadway World Award for Best New Play, "The Spider Queen" returns to Orlando this Halloween in a brand new full length production. The show tells the saga of the greatest flop in Broadway history from inception to closing, and all the previews in between. 12 actors inhabit everyone from Julie Taymor to Bono & The Edge.
Ticket prices vary.
Tales of Terror & Nightmares Haunted Attraction
October 20 – 31
Central Florida Fairgrounds
Looking for an elevated scare? Come enjoy TWO TERRIFYING trails, with an optional higher intensity "personalized" experience. No congo lines here, come through and never experience the haunt the exact way twice. Too scared to go through? Come enjoy food trucks, bar, live entertainment, local artists & more. Select dates starting October 20th through Halloween. Additional dates may be added. Gates open at 7:00pm, Haunt opens at 8:00pm.
Tickets start at $20
Uptown Vibes
Friday, October 20, 6:00 – 10:00pm
Uptown Altamonte
It's Oktoberfest! Enjoy live music and entertainment from the Orlando Trachtenverein and Stammtischler as well as food, drinks and shopping for unique gifts along the boulevard.
FREE
Kesha: The Gag Order Tour
Friday, October 20, 8:00pm
Hard Rock Live Orlando
Tickets start at $55.50
Howl-O-Ween Dog Walkathon
Saturday, October 21, 9:00am – 12:00pm
Cranes Roost Park
Franklin's Friends is excited to present the ninth annual Dog Walkathon and Canine Costume Contest at Cranes Roost Park. Join in for the leisurely dog walk, doggie costume contest, raffles, vendors, adoptable pets, and more! There will be fabulous prizes for top individual fundraisers, top team fundraisers and best costumes! Registration is required.
Registration starts at $20
Come Out With Pride Orlando
Saturday, October 21, 12:00 – 10:00pm
Lake Eola Park
This exciting day is filled with a diverse series of events that include: two stages hosting live entertainment throughout the day, the trans pride march, as well as one of the most eagerly anticipated parades of the year. Come Out With Pride Orlando boasts over 200,000 attendees all coming together to celebrate LGBTQIA+ life, culture, and community. The festival boasts a diverse array of food trucks and beverage choices, while its marketplace showcases a vibrant collection of local vendors united in their support for the LGBTQIA+ community.
FREE
Wekiva Island Seafood Boil
Saturday, October 21, 3:00 – 7:00pm
Wekiva Island
Join Wekiva Island and 3 Daughters Brewing for a seafood feast celebrating our new otter habitat sponsorship at the Central Florida Zoo! Your ticket not only ensures a delightful evening, but also helps feed Mollie the otter for a year. Feast on a pound of shrimp, clams, corn, potatoes, and sausage, paired with three pours of 3 Daughters Brewing beer.
Enjoy the live music performance by Orlando music legends Joseph Martens and Doc Hibbard.
$40 per person
Dinner Under The Stars
Saturday, October 21, 6:00pm
Lake Nona Wave Hotel
Lake Nona Wave Hotel and Tavistock Restaurant Collection are proud to host 'Dinner Under the Stars – A Culinary Journey' to benefit the James Beard Foundation. Guests will experience an elegant cocktail reception surrounded by famed Sculptures from Henri Moore and Arturo Di Modica's Charging Bull. Guests will be seated for a five-course tasting menu presented by Michelin-recommended BACÁN and newly opened Nami.
Following dinner, guests will be invited to an after-party for the ages at HAVEN Lounge where live entertainment, colorful mixology, and small bites will round off an evening to remember.
$180 per person
Science Night Live
Saturday, October 21, 8:00pm
Orlando Science Center
Science Night Live at Orlando Science Center is your chance to spark your curiosity through our fun exhibits and programs… with some adult beverages, of course! Bring your friends, or make it a date night, and join this unique and ever-changing experience that proves there's no age limit on curiosity! Must be 21 years or older to attend.
$19 per person
The Beach Boys
Sunday, October 22, 7:30pm
Dr. Phillips Center
Tickets start at $44.50
October 23 – 29
OSC After Dark
Wednesday, October 25, 8:00pm
Orlando Science Center
OSC After Dark is a frightfully fantastic night at the museum hosted by Young Professionals for OSC! Enjoy wicked tricks and treats, and dance the night away at this all-inclusive party.  Must be 21 years or older to attend.
Tickets start at $35
Studio Ghibli Fest
October 25 – 31
Oviedo Mall
For decades Studio Ghibli has created breathtakingly beautiful movies that have captivated and inspired audiences for generations through masterful storytelling and stunning visuals. Join GKIDS, Regal, Oviedo Mall and Fathom Events for the annual Studio Ghibli Fest to experience the wonder of these groundbreaking, beloved animated films.
Phantasmagoria XIV: "Tales of the Undead"
Thursday, October 26 – Saturday, October 28
Dr. Phillips Center
From terrifying Vampires fresh from their graves to Ghastly Revenants and Banshees, along with amusingly bewildered Ghosts to the very terrors of being buried alive – Phantasmagoria will weave their tapestry of "Whimsically Macabre" tales at the Dr. Phillips Performing Arts Center for 3 shows. Works from Edgar Allan Poe, H.G. Wells, Sheridan Le Fanu, Penny Dreadfuls, Folklore, and original tales all weave together through Evocative Storytelling, Phantastical Dance, Puppetry, Projections, Original Music, and MUCH more! The perfect way to celebrate the 2023 Halloween season.
Tickets start at $30
Feast on the 50
Thursday, October 26, 5:00pm
Camping World Stadium
Feast on the 50 presented by SouthState Bank is a one-of-a-kind tailgate on the field at Camping World Stadium featuring a night full of food, family and fun. Attendees enjoy unlimited food and drink, provided by caterers and restaurants from around Orlando, while alumni clubs from our partner schools in the Big Ten, SEC, ACC and Big 12 (as well as B-CU, FAMU, Rollins and UCF) compete for the most spirited tent in the Official Alumni Village presented by MCO.
Tickets start at $20
Spooky Empire
Friday, October 27 – Sunday, October 29
Hyatt Regency Orlando
Spooky Empire has quickly become one of the most respected horror event promotions companies in the United States, bringing to life two of the most popular horror conventions in the nation, with fans attending from all over the world.
Tickets start at $40
Sip or Treat
Friday, October 27, 5:30 – 8:00pm
Oviedo Mall
This Halloween, Oviedo Mall answers the question, "what if there was trick or treating for adults?" Join them for their Halloween Sip & Shop event with a spooky twist. Take a food and wine stroll around the mall while enjoying live entertainment, spooky photo ops and much more. Come dressed in your spooky best and receive a special prize (while supplies last).
FREE
22nd Annual Art of the Vine
Friday, October 27, 6:00pm
Fields BMW of Winter Park
This unique event combines passions for amazing food and fine wine with art, music and great people. Your evening at Art of the Vine will include outstanding cuisine from a selection of the best upscale restaurants in the Orlando area, as well as an exceptional assortment of wines, martinis and beers. Presentations by exhibiting artists will showcase their original works throughout the event.
Tickets start at $100
Gourds & Monsters: Ink & Shadows Artist Talk
Friday, October 27, 6:00pm
Mills Gallery
Many of the Gothic greats experienced dire tragedies in their personal lives. Delve into the tormented minds of literary giants as Bess Auer retells their haunting narratives. Explore where darkness and imagination intertwine to create timeless works of chilling brilliance in this intimate Gallery talk. This talk starts promptly at 7 PM.
9th Annual Indie-Folkfest
Saturday, October 28, 12:00 – 5:00pm
Mennello Museum of American Art
This free outdoor event located in the museum's lakeside sculpture garden is a family and pet-friendly festival that celebrates community, gathering for the arts, food, and local artists.
FREE
Ghost Files Live!
Sunday, October 29, 8:00 – 10:00pm
Hard Rock Live Orlando
Tickets start at $35.50
October 30 – November 5
Picasso Pumpkins with Maria Coville
Tuesday, October 31, 10:00am – 12:00pm
Orlando Museum of Art
Paint a spooky, seasonal theme or replicate a master artwork on a resin pumpkin that will bewitch year after year.
Tickets start at $30
George Thorogood & The Destroyers
Wednesday, November 1, 8:00pm
Hard Rock Live Orlando
Tickets start at $50.50
Taste of Baldwin Park
Thursday, November 2, 6:30 – 9:30pm
Baldwin Park
Taste of Baldwin Park offers something for everyone! Foodies & Wine lovers sip & savor your way through 45 of Orlando's best restaurants while enjoying classic hits from "The Buzzcatz" a 9-piece band on stage lakeside.
Tickets start at $60
A Taste of Thornton Park
Thursday, November 2, 6:30pm
Thornton Park
This popular event from the Thornton Park Neighborhood Association will once again take place around the Four Rivers Fountain on E. Washington St. in the heart of Thornton Park. Come enjoy food, beer, wine, and cocktails in a festive environment that includes music. The ticket price includes entry and unlimited tastings!
Tickets are $40 in advance and $50 at the door (rain or shine).
Dave Chapelle
Thursday, November 2, 7:30pm
Amway Center
Tickets start at $75.50
Movie Night: Planes, Tranes, and Automolbiles
Friday, November 3, 7:30pm
Leu Gardens
Enjoy an outdoor movie in Orlando's most beautiful garden. Pack a dinner picnic basket and seating, alcohol is permitted. This movie is rated R. Tickets are only available online.
Tickets start at $5
52nd Annual Fall Fiesta in the Park
Saturday, November 4 – Sunday, November 5
Lake Eola Park
Orlando's longest-running tradition returns to Lake Eola Park for its 52nd year! Celebrate the beauty of the season as hundreds of amazing artist and crafter booths will surround the park, plus enjoy a variety of food vendors, live entertainment, and a kid's zone.
FREE
Health & Harvest Festival
Saturday, November 4, 8:00am – 1:00pm
Winter Garden Farmers Market
Come out to the Winter Garden Farmers Market for this FREE festival to stay on top of your health while enjoying the market's offerings. Event includes children & fitness activities, games, giveaways, cooking and gardening fun, health screenings, and more!
FREE
Orlando Beer Festival
Saturday, November 4, 12:00 – 5:00pm
Orlando Festival Park
The 8th Annual Orlando Beer Festival is the largest beer festival in Orlando, pouring 200+ varieties of beer, ciders, seltzers, spirits, and wine from over 50 local, regional, and national breweries.
Tickets start at $35
Kevin James: The Irregardless Tour
Saturday, November 4, 8:00pm
Dr. Phillips Center
Tickets start at $39.50
More Ideas: Ongoing Orlando Events
Food for Thought Tours
Select Wednesdays – Wednesday, September 6 at 11:30 am
Second Harvest Food Bank
This tour goes inside an active warehouse and distribution facility with a focus on elevated hunger relief efforts in Central Florida.
FREE – snack included
Orlando Local Makers Pop Up Markets
Most Fridays and Saturdays
20+ local makers in the delightful backyard of The House on Lang in the Mills 50 neighborhood
Movie Mondays
A La Cart Orlando
Monday nights, 7pm or sunset (whichever comes first)
Enjoy a FREE outdoor movie every Monday evening while enjoying food for purchase from the resident food trucks. Sign up for A La Cart's email list to find out which movies are playing each week.
FREE Admission
Tasty Takeover in The Milk District
Tuesdays from 6:30-10pm
The Milk District – E. Robinson St
THE food truck block party in Orlando! Find it in The Milk District every Tuesday night behind the bars and shops of E. Robinson St.
FREE Admission
RELATED: How to Have an Orlando Food Truck Date
Cirque du Soleil "Drawn to Life"
Wednesdays – Sundays
Performances of "Drawn to Life" take place on most nights at 5:30 pm and 8:00 pm. Go for the later show if you prefer to potentially have less kids in attendance. Additionally, it will give you more time to enjoy Disney Springs before the show.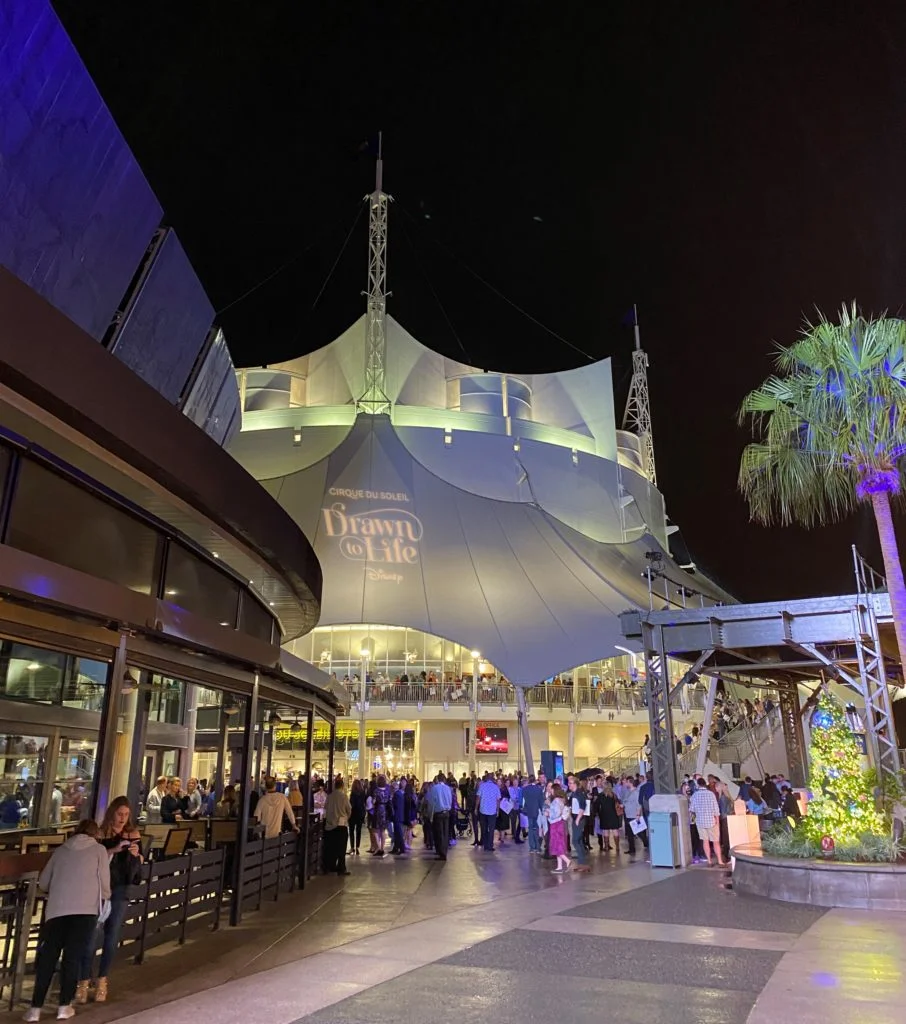 Tibetan Meditation with Puja Madan
Second Wednesday of every month, 7:30pm
Timucua, 2000 S Summerlin Ave, Orlando, FL 32806
No prior meditation experience necessary. An open mind and heart will suffice. If you do however meditate regularly, this technique will deepen your practice.
Note: this is an alcohol-free event. The meditation is best practiced on a light stomach. Please dress comfortably.
CHWB Commons Co-Ops
First Wednesday of every month from 3 to 8 PM
Center for Health and Wellbeing
Local vendors and makers selling food goods, plants, self-care products, clothing, jewelry and much more
FREE
Sanford Art & Jazz Night | 3rd Thursdays
Thursday August 17, September 21, October 19 6pm – 9pm
A special evening celebrating the arts, music & spirits at multiple venues! 
FREE
Piano Bar Show at Jewel
Thursday, Friday and Saturday Nights
Jewel Orlando
Dueling Piano players take the stage for a fun night of song requests and sing-alongs! Call (321) 444-5306 after 5pm to get your password for speakeasy entry.
FREE admission with password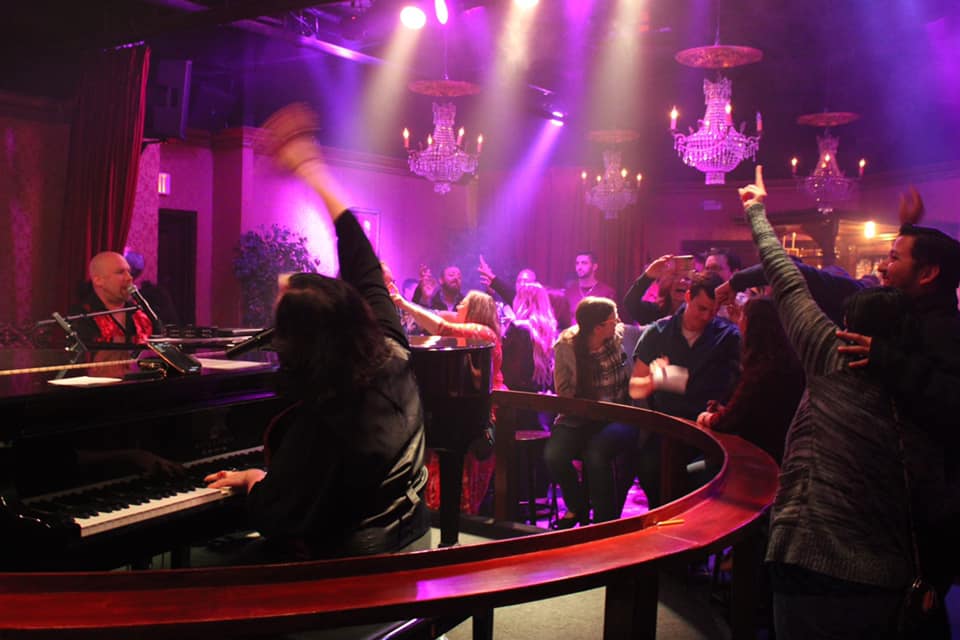 Weekends at the Winery
Saturdays and Sundays, 11am – 5pm
Lakeridge Winery
Head to this Central Florida winery's expansive vineyard green each weekend for delicious food, live entertainment, complimentary wine tastings/tours, and Lakeridge wines by the glass at the outdoor bar. Plus, delicious food at the Food Pavilion, as well as live music all weekend long
FREE admission
Check out multiple Farmers' Markets around Orlando every weekend.
Saturday Exhibition Highlights Docent-Led Tour
Every Saturday, 1pm – 2pm
Rollins Museum of Art
Docent-led tours of highlighted works from the season's exhibitions at the Rollins Museum of Art.
FREE
Painting With Primates
Chase Sanctuary and Wildlife Conservatory (Webster, FL)
Most Sundays, 10am
A memorable morning surrounded by some incredible endangered species. Lemurs and a local artist will help you paint a chosen picture on a canvass while sitting amongst the grandfather oaks that reside in a 5 acre open habitat. All materials will be included. This consists of paint, the canvass, easel, and brushes. Each participant will leave with their own work of art.
All participants must be 13 and over when painting with adult only.
Class lasts 2-3 hours in total
$75
2023 Highlights
Get those date ideas rolling with these great events in Orlando in 2023.
Take your pick of the endless options: a stellar concert lineup, Broadway shows, festivals to delight foodies, theme park happenings, sporting events, and so much more. 
RELATED: Best New Restaurants and Experiences for Couples in 2023
Dazzling Nights Presented by AdventHealth
(November 17, 2023 – January 6, 2024)
Harry P. Leu Gardens, 1920 N. Forest Avenue, Orlando, FL 32803
Back for its fourth year and bigger and more interactive than ever – Orlando's 50-acre Harry P. Leu Gardens transforms once again into a stunning winter wonderland featuring a million dazzling lights, shining forests, magical displays, music and beautiful sculptures during "Dazzling Nights" – a family-friendly adventure that gives guests the opportunity to embark on an unforgettable, interactive holiday experience. 
This year's favorite annual tradition features the return of popular immersive environments, plus, a brand-new, large-scale light show.  Elements include hundreds of hanging Moroccan lanterns, interactive pads that light up when guests jump on them, a forest with thousands of laser beams, a brand-new light show with 100, 10' light tubes synced to music, a 30' tree in splendid, shimmering gold, upgraded food and drinks, and, of course, snow.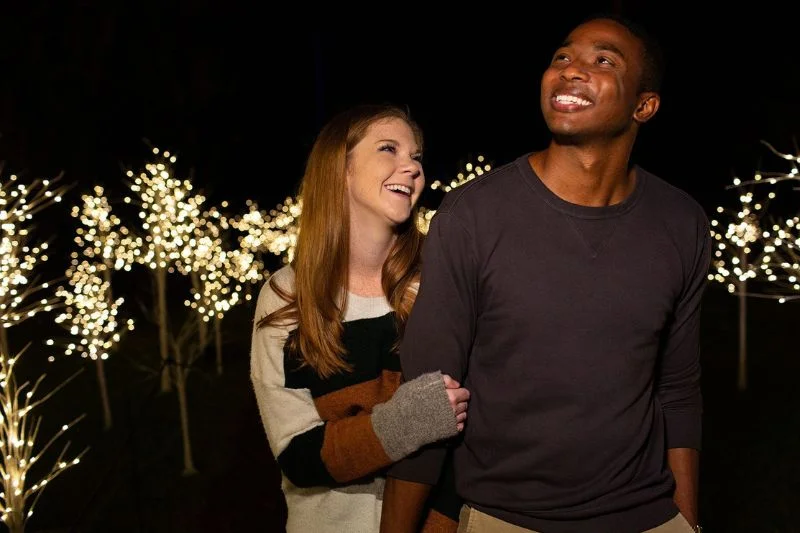 The Cleveland Orchestra
Karina Canellakis, Conductor
Seong-Jin Cho, Piano
Sunday, February 4, 2024
Steinmetz Hall
Rotterdam Philharmonic Orchestra
Lahav Shani, Conductor
Daniil Trifonov, Piano
Wednesday, March 6, 2024
Steinmetz Hall
Academy of St Martin in the Fields
Joshua Bell, Conductor & Violin
Friday, March 22, 2024
Steinmetz Hall
P!NK – The TRUSTFALL Tour with GROUPLOVE and KidCutUp
Saturday, November 18
Amway Center


Want your Orlando events listed here?
Learn more about advertising with us and submit your Orlando events to us.
Disclosure: Some, but not all, of the Orlando events featured in this post are hosted by our valued advertising partners.