When you're not quite ready to pull the plug on your night out, you'll need a go-to bar in Orlando that's open late. Since the city recently passed an ordinance that prevents Orlando bars from serving alcohol past midnight without a special permit, it might be tricky to find a late night spot that will keep your energy going.
Luckily, a handful of bars in Orlando have been granted the special permit and will happily welcome you after midnight with open doors. Most of these bars are nestled downtown, but we're definitely not counting out other parts of the greater Orlando area. And if you're looking to save a few dollars there are plenty of late night happy hours in Orlando.
Here are some of our favorite Orlando bars that are open late. 
Downtown Orlando Bars 
Address: 50 E Central Blvd Suite E, Orlando, FL 32801
Hours: Monday-Saturday: 4pm-2am 
Sunday: 3pm-2am
Casey's on Central is located in the heart of downtown and truly carries the heart of Orlando's local community. This cozy spot has a kitschy, hometown vibe with a lively crowd to match. If you love bars with an authentic, local feel, then Casey's right up your alley. Plus, they pride themselves on serving the strongest drinks in town that are still affordable. 
Address: 3 Phoenix Building, 30 S Magnolia Ave, Orlando, FL 32801
Hours: Tuesday-Saturday: 4pm-2am
Mathers is a swanky cocktail lounge tucked away on the third floor of a historic Downtown Orlando building. From the eclectic antiques and exposed brick walls to the dapper doorman and boutique spirits, you'll truly feel like you're lounging in a late 1800s parlor. 
This Orlando bar is a stop worth adding to your late-night rendezvous, but keep in mind there is a dress code. No bright clubwear, flip flops, shorts, ripped jeans, graphic tees, or attire that doesn't fit the elevated vibe.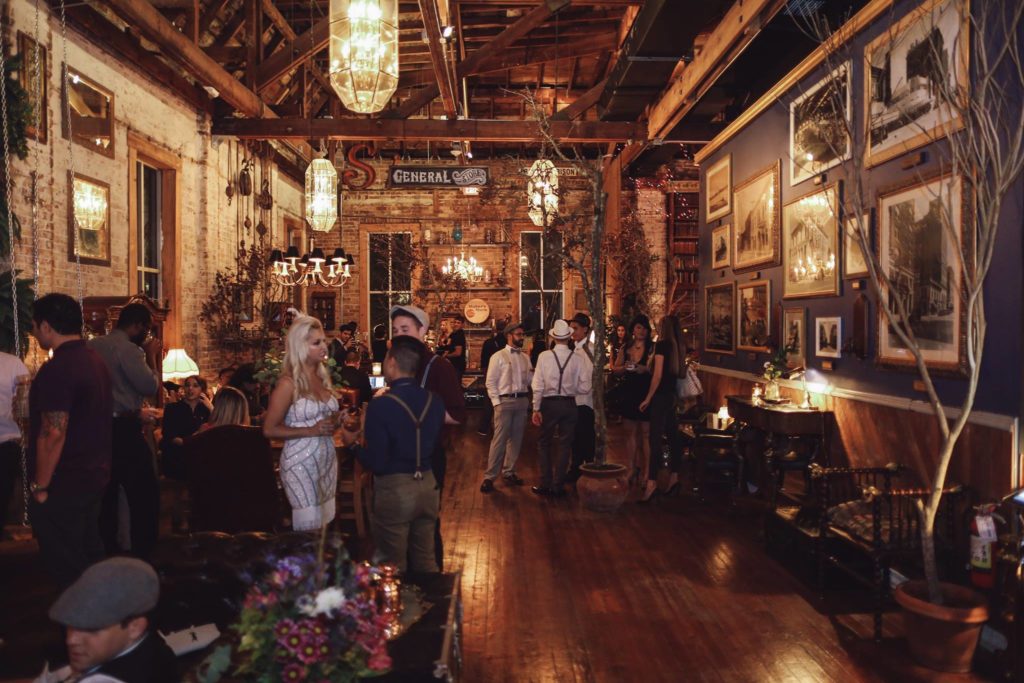 Address: 11 S Court Ave, Orlando, FL 32801
Hours: Tuesday-Sunday: 11am-3am
When you're craving a juicy street taco and a spicy margarita in the middle of the night, Taco Kat is your go-to. This Mexican dive bar is known for their signature cocktails and Sonora tacos that make for the tastiest nightcap. 
Address: 20 S Orange Ave, Orlando, FL 32801
Hours: Every day: 11am-2am
Downtown Pourhouse offers tons of seating and a full bar in their vibrant, sports-centric atmosphere. You can end your night here with a beer and some TV, or get the party started early with their cocktail and shots menu. Their Upside Down Pineapple cocktail is one of my favorites.  
Address: 61 E Pine St. Orlando, FL 32801
Hours: Tuesday-Thursday: 7pm-2am
Friday & Saturday: 5pm-2am
The Robinson Room is a disco room with a vivacious energy, sitting on the second floor above The Robinson Café. After sipping on some coffee and listening to curated music on the ground floor, you can head upstairs for cocktails and dancing. 
Note: These spaces have different hours–the Robinson Café closes at 8pm. 
Address: 37 N Orange Ave, Orlando, FL 32801
Hours: Tuesday-Thursday: 5pm-12am
Friday & Saturday: 5pm-2am
Sunday: 5pm-12am
Bellhop is another unique Orlando bar with playful theming. This spot off of Wall Street and Orange Avenue boasts the glitz and glam of a vintage hotel lobby. You can enjoy a late night craft cocktail on Friday and Saturday, but keep in mind their earlier hours during the week.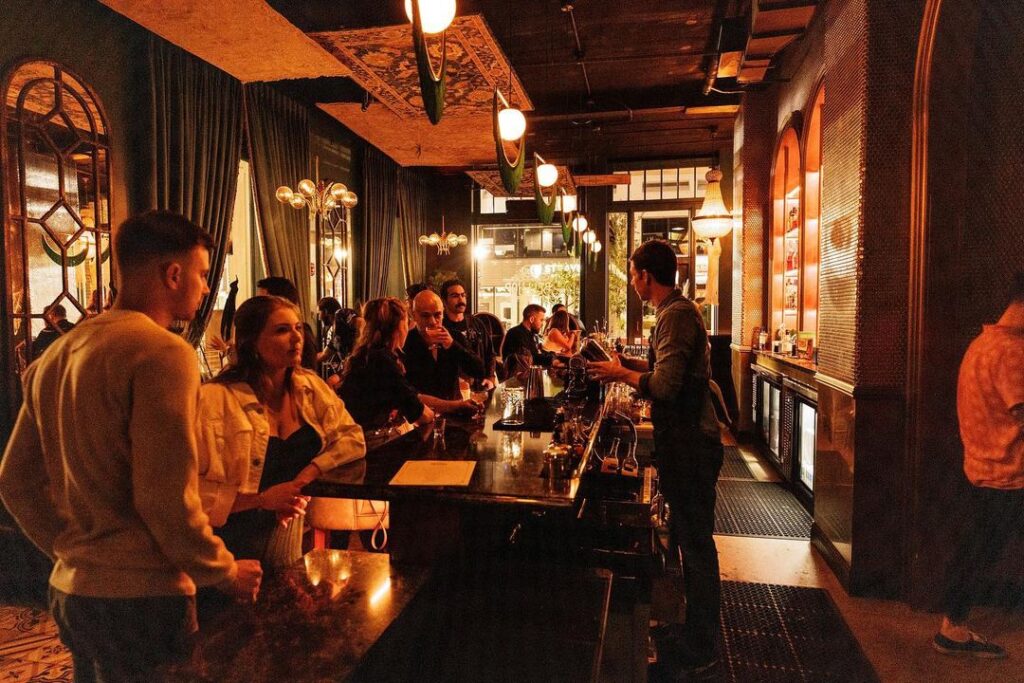 Address: 33 W Church St 3rd Floor, Orlando, FL 32801
Hours: Wednesday-Sunday: 4:30pm-2am
Friday: 4pm-2am
What's more magical than gazing at the Orlando skyline after midnight? This rooftop bar is perched on the Historic Metcalf Building with tons of seating to enjoy the city lights and a cocktail. Their decor and menu have a tropical vibe, making it the most relaxing nightcap on a summer night out. 
Address: 33 W Church St 1st Floor, Orlando 32801
Hours: Saturday, Sunday-Thursday: 4:30pm – 2am
Friday: 4pm:2am 
Chillers has been a Church Street staple since the 90s. If you're in the mood for one of their many frozen daiquiris, their vibrant atmosphere and Key West-inspired interior will help you cool down into the wee hours of the morning. 
Orlando Bars – Near Downtown and Beyond
Address: 601 Virginia Dr. Orlando, FL 32803
Hours: Monday-Thursday: 3pm-12am
Friday: 3pm-2am, Saturday: 12pm-2am, Sunday: 12pm-12am
If you want a more low-key late night out, this Ivanhoe Village bar avoids the downtown crowds and only serves beer and wine. You can also truly unplug at this Orlando bar since there are no TVs or WiFi, just a focus on good drinks and conversation. 
Address:  802 Virginia Dr, Orlando, FL 32803
Hours: Monday-Friday: 11am-2am
Saturday & Sunday: 10am-2am 
Santiago's Bodega is known for tasty tapas and brunch dishes, but don't sleep on their cocktails and late-night happy hour. Not only can you enjoy their full bar until 3am, but they offer a second happy hour with half-priced beer, wine, sangria, and liquor drinks from 11pm-1am.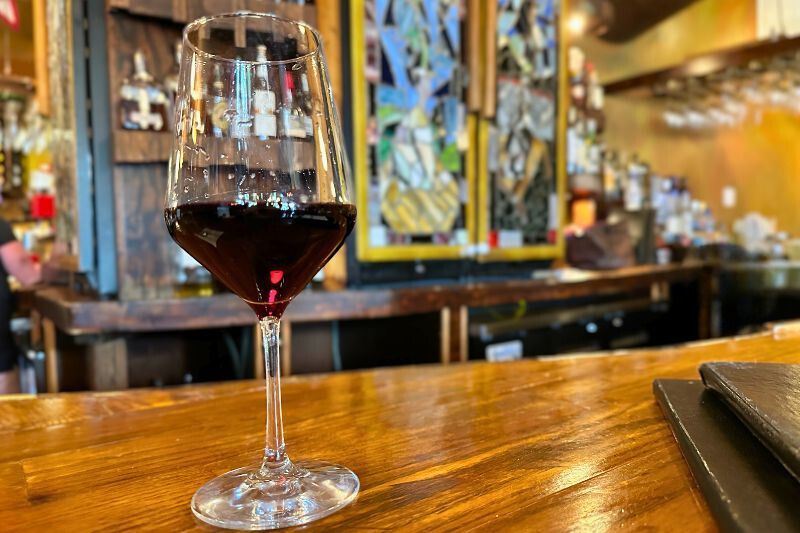 Address: 720 N Mills Ave, Orlando, FL 32803
Hours: Sunday-Thursday: 5pm-1am
Friday & Saturday: 5pm-2am
You can't go wrong with this Mills 50 gem. Tori Tori is a Japanese pub that is open late every night with trendy decor and Izakaya dining (a Japanese word that means a spot to grab a drink, settle in, and get comfortable).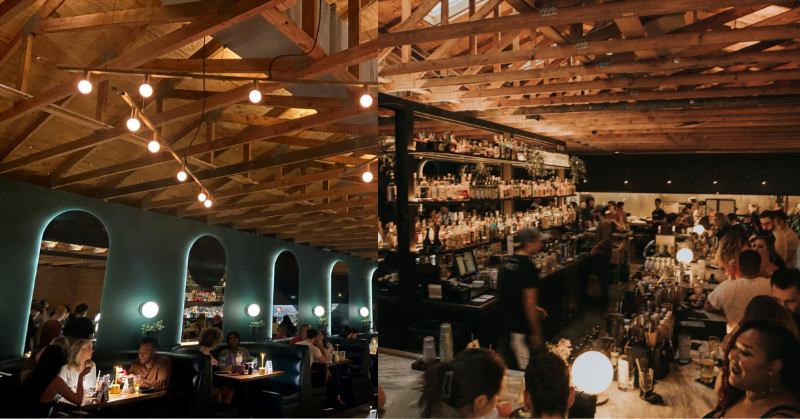 Address: 1001 N Mills Ave, Orlando, FL 32803
Hours: Monday-Saturday: 7am-2am,
Sunday: 9am-2am
If you're exploring the Mills 50 district, don't forget to stumble into Wally's Bar and Liquors. This tiny dive bar is oozing with character and coziness, and always open late for beer, strong cocktails, darts, and a jukebox.  
Address: 2625 Edgewater Dr, Orlando, FL 32804
Hours: Sunday – Thursday until 12:00 am,
Friday and Saturday until 1:00 am
One of the newest restaurants in Orlando is an immediate hit. The Castle Irish Pub is authentic and beautiful. And there is a special late night menu served from 10:00 pm until closing. Cozy up together and nosh on Lismore Fish Dip or Rueben Fritters and enjoy drink specials too!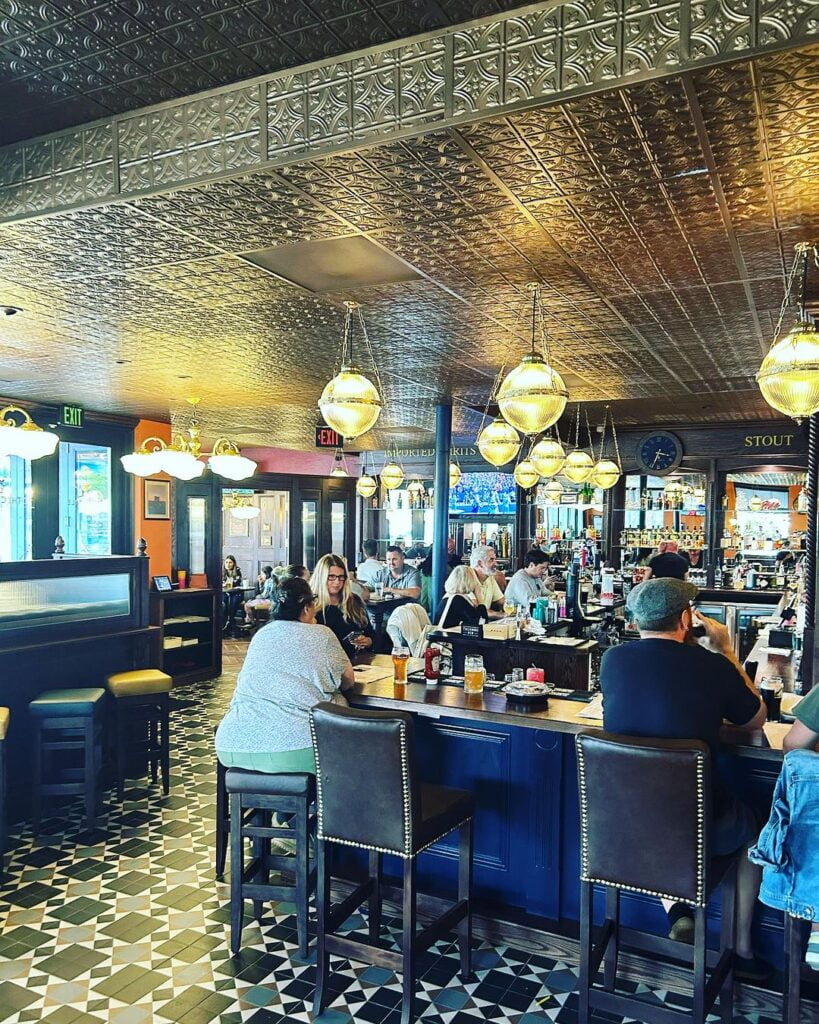 Address: 1001 N Mills Ave, Orlando, FL 32803
Hours: Every day: 1pm-2am
This high-spirited arcade bar is on Palm Parkway, closer to the Orlando theme parks and International Drive, with the same late night hours every day. Player 1 pairs themed cocktails and craft beers with video game consoles of all kinds. 
Reminder: there is an entry fee of $8 for non-residents, $5 for Florida residents, and $4 for theme park employees (valid Sunday through Thursday). 
Craving more?
Featured image from Tori Tori Pub