It's 10pm, date night is winding down and you're hungry but definitely don't want to put forth the effort cooking requires. Yet you want something tastier than a late night cheeseburger from a fast food drive-thru. Lucky for you, a handful of date night-worthy Orlando restaurants have extended happy hour offerings until well after the sun goes down. So the next time those late night hunger pangs arrive, make a date at one of these late night happy hours in Orlando.
And don't forget to check out these other places for Happy Hour in Orlando, as well as Happy Hour Sushi Bars.
Updated August 2023 by Sarah Bradley
Orlando Late Night Happy Hours
When: Friday and Saturday from 10pm-11pm (regular happy hour is everyday from 3pm-6pm).
What: 25% off all appetizers, signature Mules, signature cocktails, and wines by the glass.
Menu
As you might have guessed, this Thornton Park restaurant has an impressive lineup of signature Moscow Mules (I love the Fig & Berry). The price of their signature cocktails, wines, and tasty appetizers are knocked down 25%, so you can indulge in a late night snack and sip. My go-to happy hour mule is their Agua Frescalicious, made with cucumber melon agua fresca and vodka, paired with zucchini fritters to munch on.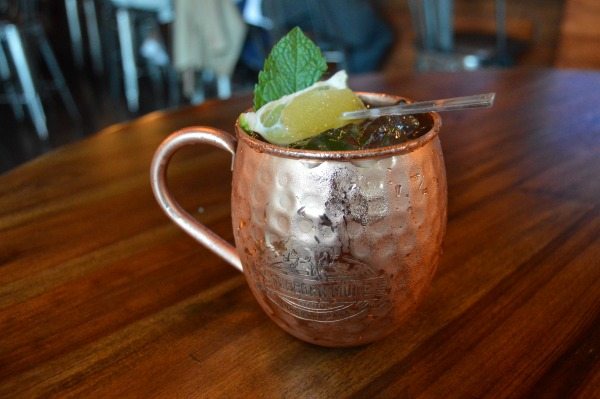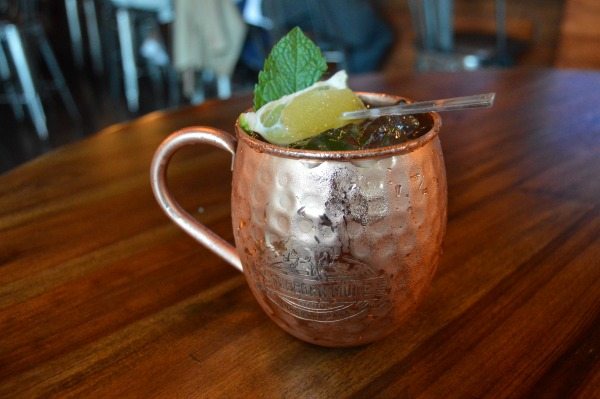 When: Friday and Saturday from 10pm-11pm (regular happy hour is everyday from 4pm-7pm).
What: 25% off appetizers, signature cocktails, wines by the glass, and drafts.
Menu
This Thornton Park eatery is owned by the same Culinary Institute of America graduates of The Stubborn Mule, so the happy hour is just as great. Order your favorite cocktail, wine, or draft for 25% off, and top it off with a small plate like deep fried burrata or smokey rubbed wings. If you're closer to the Ocoee location, the late night happy hour times and offerings are the same.
When: Daily from 11pm-1am (regular hours 4-6pm daily)
What: 1/2 off all wines by the glass, red, white, and sparkling sangria, draft beer, well cocktails, daily selection of $5 tapas.
Whenever I ask around for Orlando happy hour recommendations, Santiago's Bodega is always mentioned, without fail. Located in Ivanhoe Village (there's also an Altamonte Springs location), Santiago's specializes in shareable tapas. True, you could visit during the daytime, but consider opting for the lively late night affair from 11pm-1am. Specials include a selection of $5 tapas plus half off select drinks.
FYI, late night happy hour is served at the Altamonte Springs location Friday-Saturday from 10pm-midnight.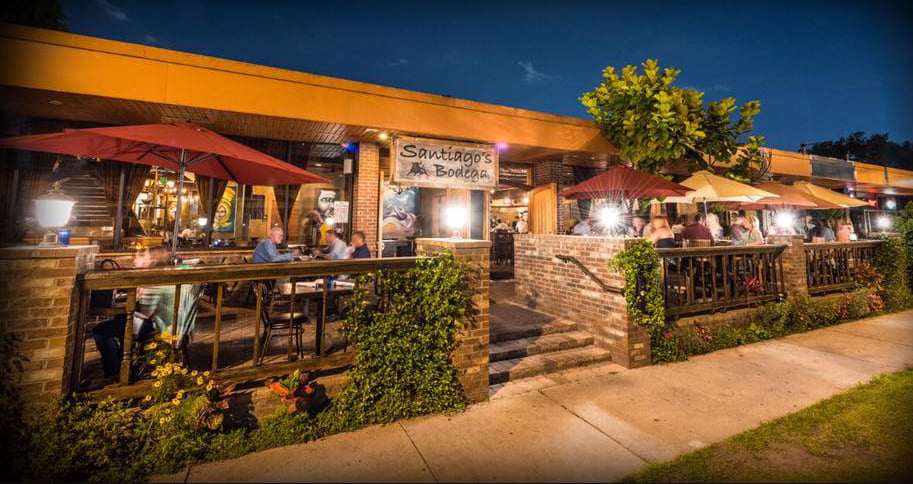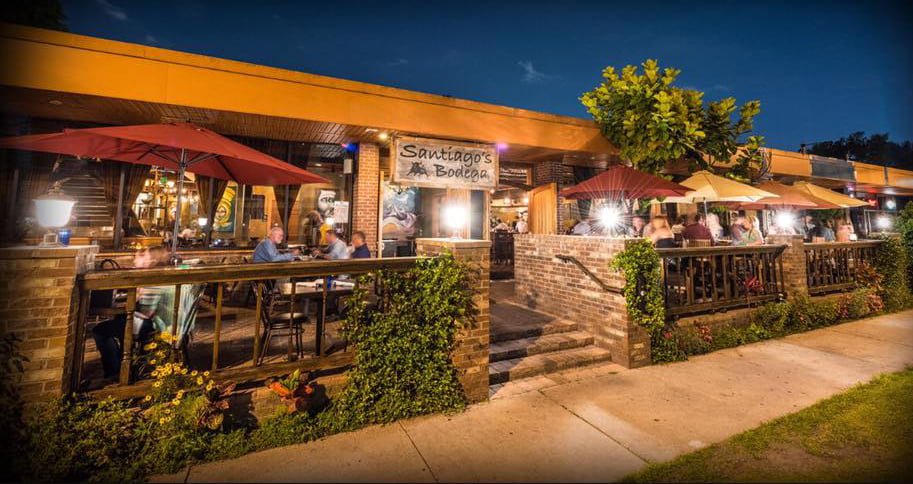 When: Monday to Thursday from 11pm-1am (regular hours are Monday to Thursday from 5pm-6:30pm).
What: $6 cocktails, wine and beer specials (prices may vary).
Menu
This recent addition to the Mills 50 District offers an upscale bar experience with a contemporary, Art Deco vibe. This elevated social lounge, adorned with sleek decor and vibrant colors, serves Asian-inspired tapas and cocktails with a flair for the dramatic.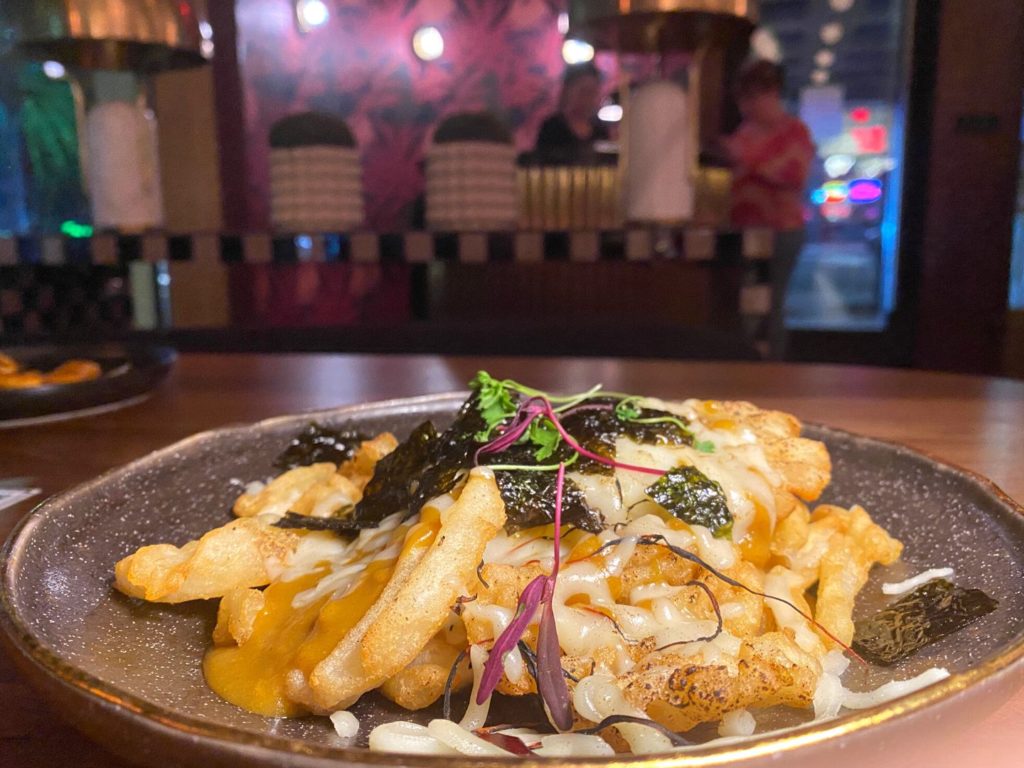 If you're up for a weekday night cap, their late night happy hour menu is available from Mondays to Thursdays with $6 craft cocktails. I highly recommend their Sake Sangria, which is usually $14, or the Spicy Margarita. 
Winter Park
When: Tuesday-Friday from 10:30pm-midnight (regular hours Tuesday-Friday 4-7pm)
What: $5 apps and drink specials (prices may vary)
Garp & Fuss, is a cozy neighborhood eatery nestled in the Hidden Garden courtyard right around the corner from ABO and Boca Winter Park. Owners Liz Zucco (also the chef) and Nikki Nielsen have created a space that's inviting, serves high quality food, and offers late night ambiance. Happy hour is served daily from 4-7pm and again from 10pm-midnight, and the selection of food and drinks on special rotates often.
Pro tip: happy hour is served throughout the entire restaurant, but I especially love the lounge/loft upstairs above the bar. Oh, and do ask about the green juice.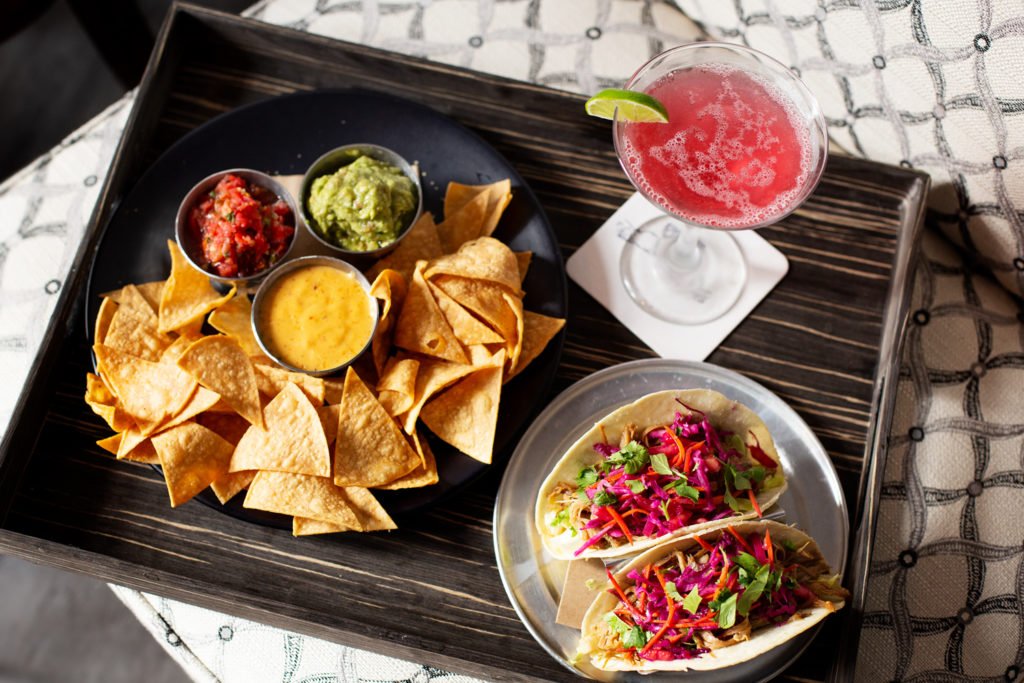 When: Monday to Saturday from 11pm to 2am, Sunday from 11pm to midnight (regular hours are Monday to Friday from 4pm-7pm and Saturday to Sunday from 11am to 4pm).
What: $4 select domestic beers, $5 Premium Well drinks, $5 Three Olives Vodka, $5 Yuengling Drafts, $6 Tito's, $6 Gentleman Jack, $6 sangria, $6 house wines.
Menu
310 Park South is an easy stop if you're strolling Park Avenue at night. The atmosphere is cozy yet elegant, in true Winter Park fashion, with outdoor seating and occasional live music. Their kitchen closes at 10pm, but their late night happy hour has drink specials for every palate.
Bonus idea – Outpost Kitchen in Maitland has happy hour all day Tuesday until 9pm, and Happy Hour on Sundays 3pm – 9pm.
I-Drive/Convention Area
When: Sunday-Wednesday from 10pm-12:30am (regular hours Monday-Friday 3-6pm)
What: 1/2 off select apps and pizzas, $2 off beer/wine/cocktails, $3 off 9oz wine, and $4 off half yards
Menu
If you're going to embark on a touristy date night, you might as well go full force with a ride on the ICON Orlando followed by dinner and drinks nearby. Yard House is one of my go-to casual I-Drive restaurants, due to the surprisingly good food (by chain restaurant standards) and excellent beer list. The happy hour follows suit with more than 20 food items (!!!) available for half off the normal price alongside $2-$4 off select drinks. Beat the crowds by arriving late, as the late night happy hour is served from 10pm until 12:30am.
When: Sunday to Wednesday from 10pm-1am (regular hours are everyday from 4pm-7pm).
What: $6 margaritas and house wines, $10 speciality cocktails, appetizers (prices may vary).
This high-energy American gastropub is nestled between Universal Orlando and International Drive. After a playful date night riding The Wheel at Icon Park, you can venture over to this vibrant spot for music, socializing, and tons of drink specials. They have an extensive happy hour menu with appetizers, handcrafted cocktails, beers, and wines.
Bonus idea – It's not super late night, but Blue Martini has Happy Hour Monday – Saturday, 6pm – 8pm. It's a great way to save a few dollars while having a fun date night at Pointe Orlando.