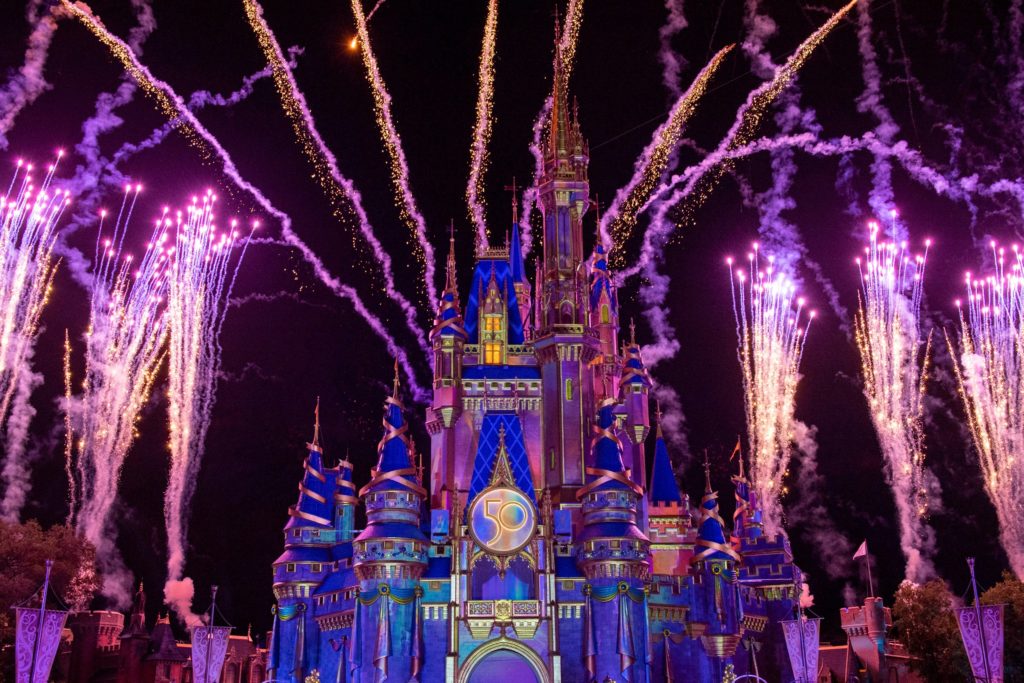 Going to the theme parks and living it up in a Disney hotel can be enough to celebrate a special occasion at Walt Disney World, but if you want to sprinkle extra pixie dust on your celebration, there are plenty of ways to do so.
Let's take a look at the variety of ways you can celebrate your birthday, anniversary, or other special occasions at Walt Disney World.
Romantic Anniversary Ideas at Walt Disney World
First and foremost, stop by your Disney hotel front desk or at Guest Relations inside the theme parks and get your button! Just let the Cast Member know you'd like two buttons to share that you're celebrating your anniversary, second honeymoon, or whatever the case may be.
Wear those buttons proudly throughout your trip. You're sure to get lots of congratulations and well wishes.
Did you know you can book a cruise to see fireworks at Walt Disney World? In fact, there are a few Disney fireworks cruise options. The best Disney fireworks cruises for couples are the Magic Kingdom and Epcot Specialty Cruises. Or you can really splurge and go for a private sailing aboard the Grand 1 Yacht out of Disney's Grand Floridian (currently unavailable — we'll update this post when it resumes).
There are also plenty of Disney restaurants with fireworks views.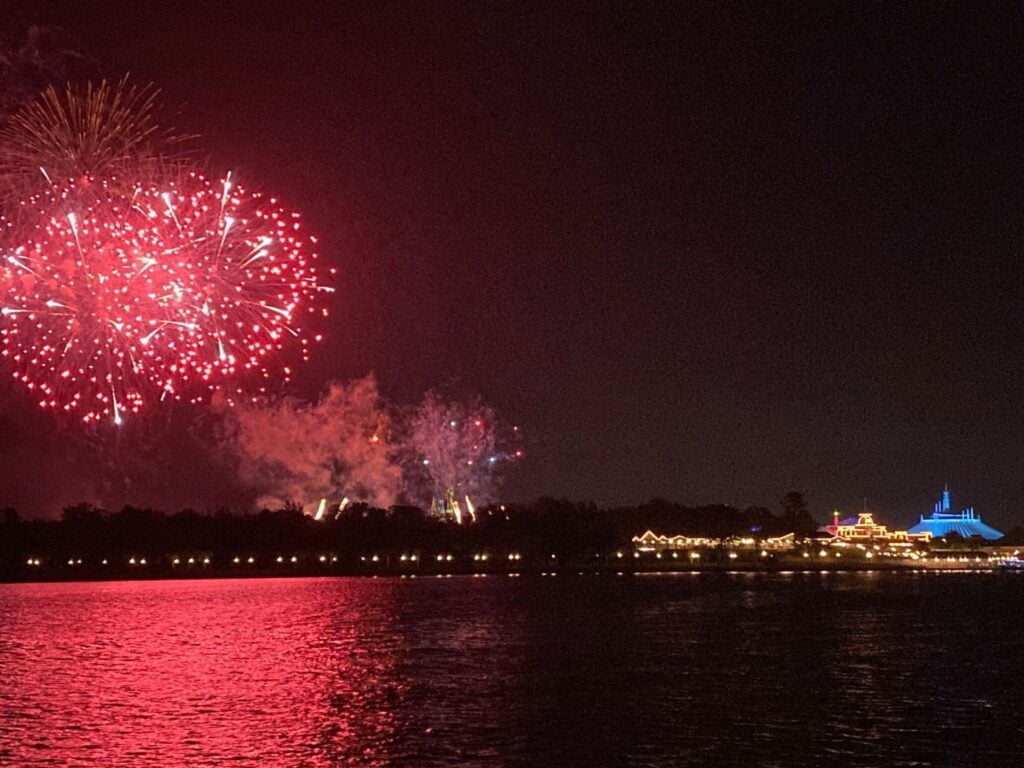 Disney Floral and Gifts is one the hidden gems of Walt Disney World. It's an absolute must if you're staying at a Disney Resort hotel and want to add a romantic touch to your stay. They can deliver to any Disney Resort hotel, and they have over 30 different floral arrangements and gifts for Valentine's Day.
Savor the Savanna at Disney's Animal Kingdom and Key to the Kingdom at Magic Kingdom tours will make unforgettable memories. If you two are the ultimate Disney fans then the Keys to the Kingdom at Magic Kingdom is a must. You'll learn so much about the Most Magical Place on Earth, and see some behind-the-scenes places.
The Savor the Savanna is personally on my wish list. Even if you're not major Disney fans, this is a must-do and unique experience at Disney World. It's quite pricey, but you'll start off with a private safari before arriving at a special savanna outlook where African-inspired tapas and regional beer and wine await.
Bask in the beauty of the savanna as you sip and savor these tastes.
Finally, embark on a romantic pastime of old. Horse-drawn carriage rides at Disney World are available at Disney's Fort Wilderness Campground as well as Disney's Port Orleans Resort. Either one is a romantic and relaxing experience, though if you choose the carriage ride at Disney's Port Orleans you could always enjoy some beignets too.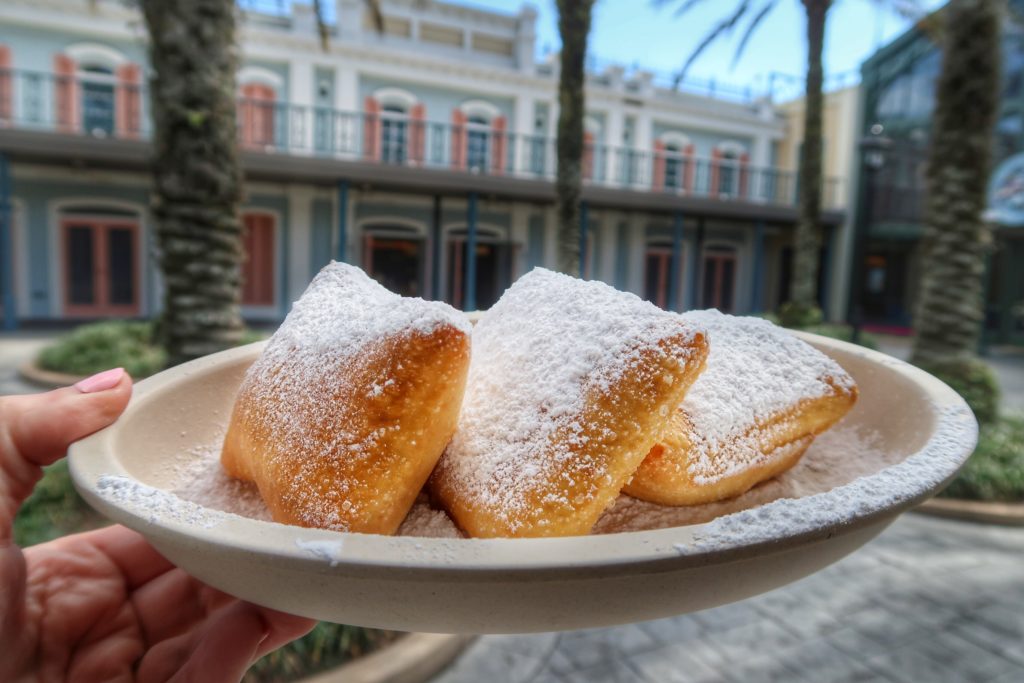 Birthdays Ideas at Walt Disney World
Frist things first, get a birthday button. You can pick up a Disney birthday button at the front desk of any Disney Resort hotel or at Guest Relations at the theme parks.
If the line is long you can usually pick one up from a Guest Experience Cast Member. Just look for the blue umbrella with Cast Members in blue shirts. They are usually stationed near the center of each theme park, with additional locations near the back.
It's always best to celebrate birthdays with friends, so make time to see some Disney pals. Yes, it's totally okay for grown adults to go say hi to Disney characters in the parks. Here are some of the best (and most popular) character spots at Walt Disney World:
Princess Fairytale Hall at Magic Kingdom
Mickey Mouse at Town Square Theater at Magic Kingdom
Mickey and friends near Spaceship Earth at Epcot
Snow White in Germany Pavilion at Epcot
Minnie Mouse at Red Carpet Dreams at Disney's Hollywood Studios
Kylo Ren and Stormtroopers near First Order Cargo of Star Wars: Galaxy's Edge
Rey, Chewbacca and Vi Moradi across from Droid Depot of Star Wars: Galaxy's Edge
Mickey and Minnie at Disney's Animal Kingdom, Discovery Outpost
Make sure you snap plenty of magical photos while celebrating your birthday at Walt Disney World. Using Disney's PhotoPass is the best way to get professional photos. We've got tips and the Best Disney PhotoPass Photo Op Locations for Couples, including how to have a private photo shoot.
Available select Wednesday and Saturday nights, the Ferrytale Fireworks cruise provides bite-size signature treats. Soft drinks and a limited selection of alcoholic beverages are included. You'll sail on the Seven Seas Lagoon about 50 minutes before the fireworks finale sparkles in the sky. This is a good choice for birthdays since it is open to more guests and has a more celebratory vibe.
If you're into unique experiences, the La Cava Experience at EPCOT is pricey, but truly special. You'll enjoy an intimate, premium tequila tasting featuring multiple tequilas, mezcal, and a cocktail or two with personalized service.
If you're staying at a Disney Resort hotel for your birthday then sprinkle some extra magic into your room with a Disney Floral and Gifts Celebration Basket.
Finally, if you're an adventurous type, then book one of these tours that are great for birthdays. The Wilderness Back Trail Adventure at Disney's Fort Wilderness Campground is lots of fun, uses a Segway, and you don't need a park ticket!
For an unforgettable experience, the Wild Africa Trek at Disney's Animal Kingdom gives you up-close animal encounters unlike anything else.
Best Disney World Restaurants for Birthdays and Anniversaries
With so many restaurants to choose from, it can be hard to know which is the best restaurant at Walt Disney World to celebrate a special occasion. But, we've got some pointers for you.
PS: Don't forget to order a Mickey Mouse Celebration Cake, available at many Disney table service restaurants.
Best Disney Character Dining for Adults:
Disney Restaurants with Fireworks Views (reservations required)
Disney World Restaurants with Outdoor Dining: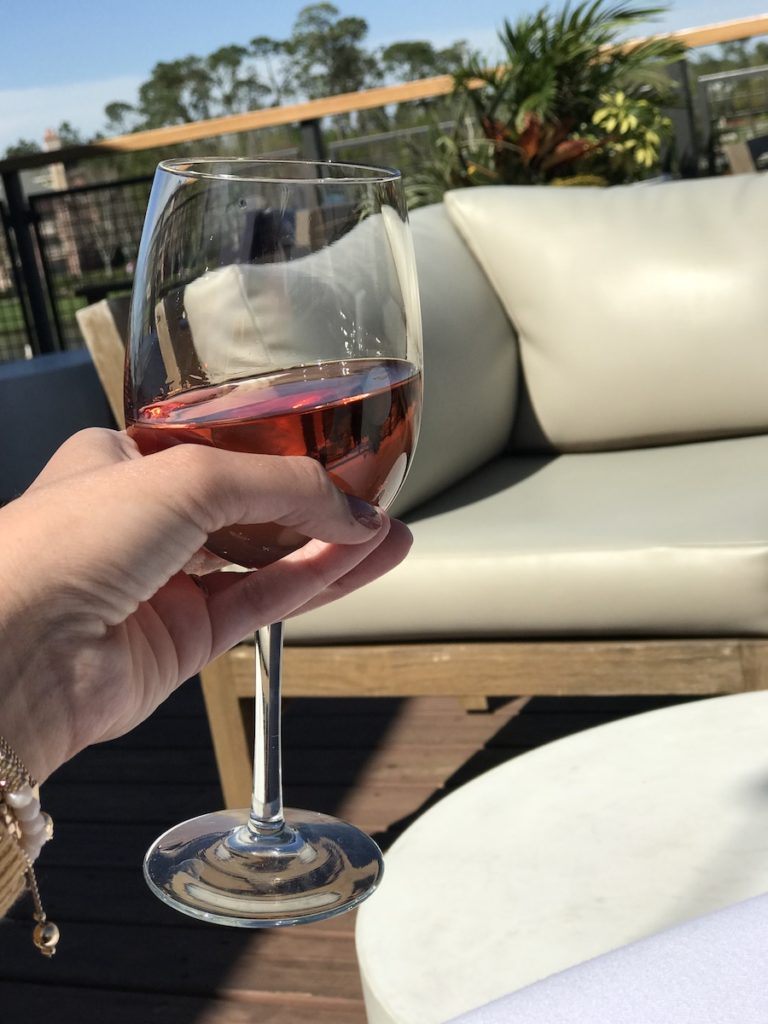 Disney World Spas for Extending the Celebration
One of the best ways to celebrate a special occasion at Disney World is with a magical spa treatment.
Spas on Disney World property: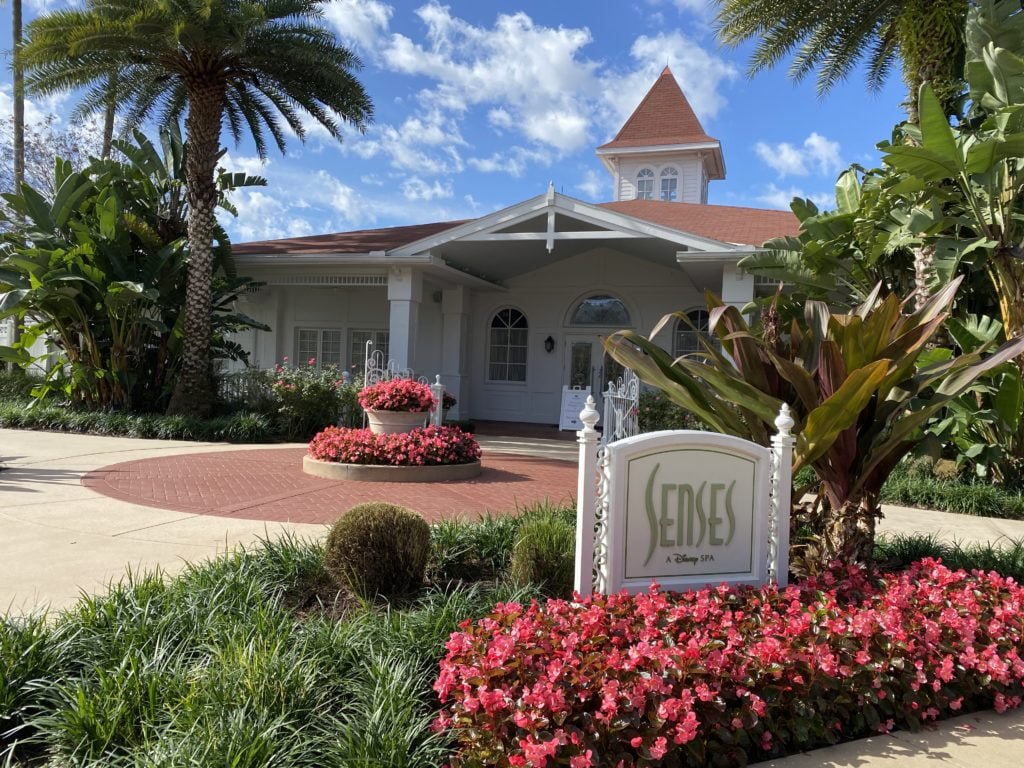 Things to Remember When Planning a Special Occasion at Walt Disney World
---