Need a date night idea for a SUPER DUPER special occasion? You can now choose from multiple fireworks options at Walt Disney World. With increased options, there come increased choices to make. Which Disney fireworks cruise is best for you and the one that makes you feel fireworks of your own? It depends on your budget and the kind of experience that interests you.
Keep reading for a summary of each of the Disney fireworks cruises. And you can jump over to our guide to Fireworks Outside the Disney Parks if you'd rather keep your feet on solid ground.
Note: This article was originally published in 2016 and has been updated June 2023 by Brie Gorecki.
Ferrytale Fireworks: A Sparkling Dessert Cruise
If you've ever wanted to enjoy the fireworks from the Seven Seas Lagoon, while on board one of Disney's famous ferry boats, this is for you! Available select Wednesday and Saturday nights, the Ferrytale Freworks cruise provides a selection of international cheeses and desserts crafted by their pastry team.
Soft drinks and a limited selection of alcoholic beverages are available for guests 21+. You'll sail on the Seven Seas Lagoon about 50 minutes before the fireworks finale sparkles in the sky.
You can even slip on some specialty Mickey Vision glasses to make the fireworks appear in a special way. The downside to the Ferrytale Fireworks Cruise is that it is open to a relatively large number of guests. This does make the availability easier and brings the prices to $130 for adults and $100 for children ages 3 to 9 (tax and gratuity included), and even includes a special takeaway surprise.
So, if you're a couple who wants something special, but at a more budget-friendly price, this is a good Disney fireworks cruise for you. Just know, it is by no means private, and can be a bit busy and noisy on select dates.
This experience is also easier to book than the standard specialty cruises, thanks to the ability to book online. Advance reservations are highly recommended.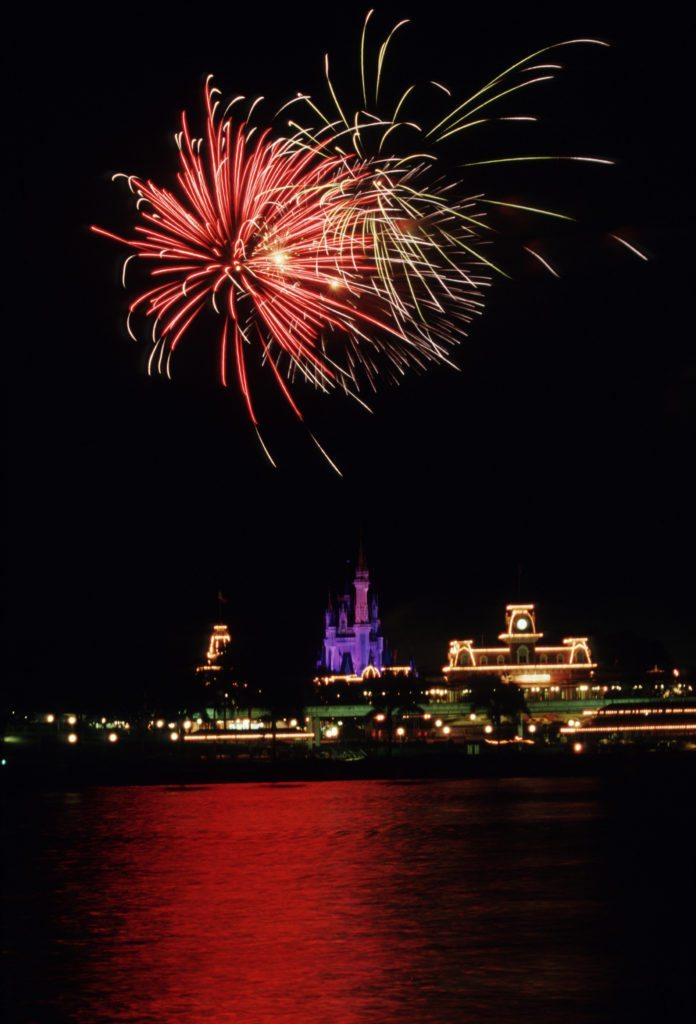 Magic Kingdom and EPCOT Specialty Cruises
A tradition long enjoyed by families and couples alike, Disney's Specialty Cruises allow up to 10 guests to cruise out into the water to enjoy a breathtaking viewing spot of the nightly fireworks. You can choose to view Magic Kingdom's Happily Ever After fireworks or EPCOT Forever.
Happily Ever After uses lights, lasers, and special effects featuring some of Disney's most beloved songs. EPCOT Forever tells the story of EPCOT and its incredible chapter as it comes to life using a dazzling display of fireworks and special effects.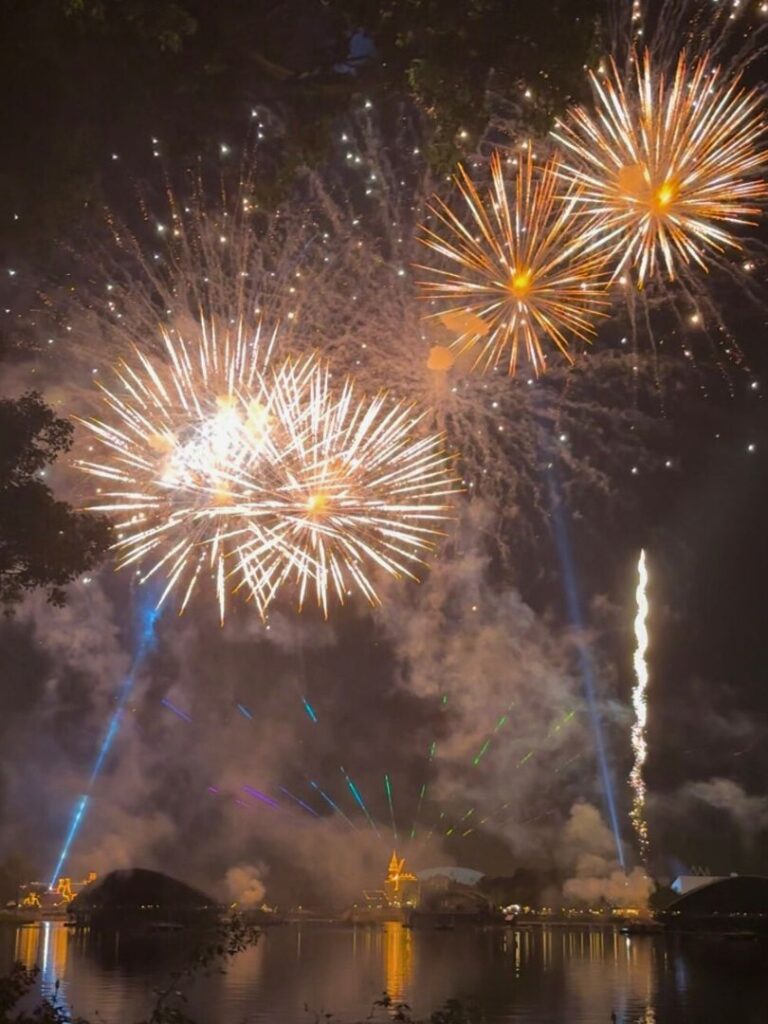 Each specialty cruise departs from Disney's Yacht and Beach Club Resort to experience Epcot's fireworks, and Disney's Contemporary Marina, Polynesian Marina, Grand Floridian Marina, Fort Wilderness Marina, or Wilderness Lodge Marina for Magic Kingdom.
While not as extravagant as the Ferrytale Fireworks experience, each cruise is accompanied by a captain, and includes light snacks and soft drinks. Festive banners and balloons are also included in the cost—and can be requested at the time of booking.
Because these cruises are much more intimate, the price is higher. Enjoy a fireworks cruise aboard a 25-foot boat starting at $399 plus tax. This boat seats up to 10 people.
Pricing may vary based on time of day and is subject to change. Guests are asked to arrive an hour and 15 minutes prior to fireworks start time.
You'll need to call (407) WDW-PLAY for reservations and be prepared for long hold times.
The Ultimate Fireworks Cruise Aboard the Grand 1 Yacht – Currently Unavailable
For years, couples could reserve a private sailing on their very own luxury yacht for a VIP trip through the Seven Seas Lagoon and Bay Lake inside Walt Disney World Resort. Starting at $500 per hour, you and your guest(s) could get cozy in the Grand 1, a 52-foot Sea Ray yacht which could be staffed with a private-dining staff and a private butler. Currently, this experience is unavailable. We'll be keeping an eye on the status and will update this post should it become available again.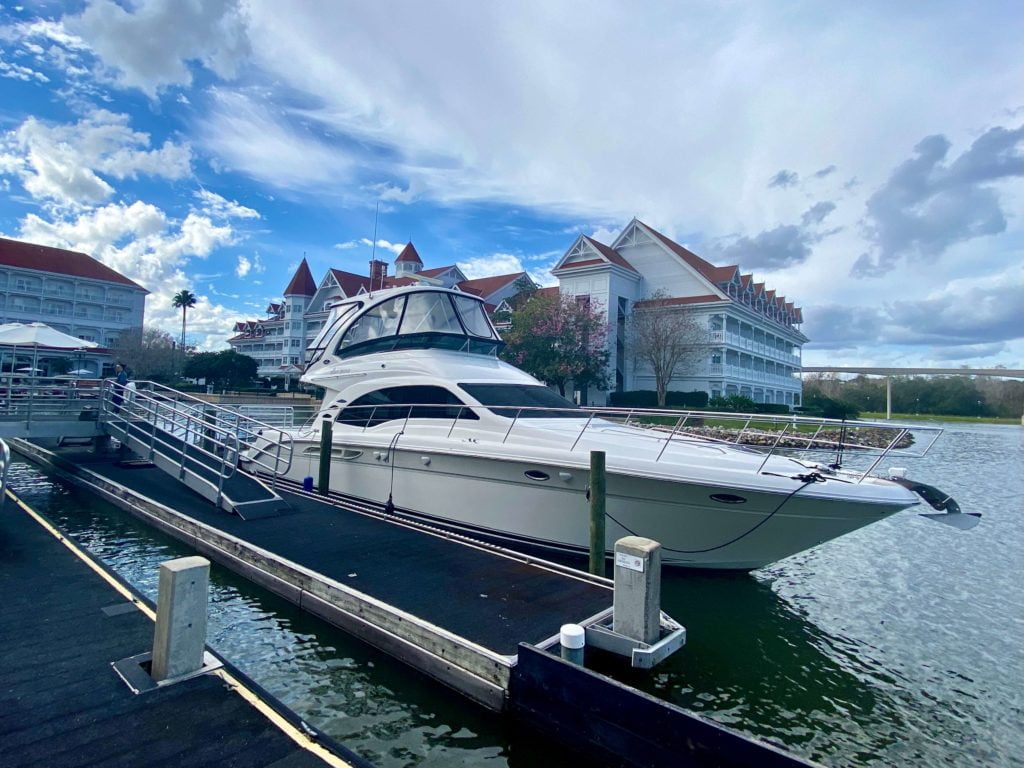 Learn more about the Ferrytale Dessert and Fireworks Cruise and more about the Specialty Fireworks Cruises at DisneyWorld.com. You can also call (407) WDW-PLAY for reservations.