Finding the motivation to work out is tough. If your willpower isn't ironclad when you start a new workout routine, you can easily fall off that routine in a few weeks. Couples who exercise together during workout dates tend to stick to an exercise goal longer than someone doing it on their own, and the workout itself provides time together to bond.
With your schedules becoming more complicated by the day, why not squeeze in a date night during your workout? Orlando has many exercise options that are minutes away from restaurants serving healthier dishes, so we've compiled several workout dates for you and your honey to break a sweat, and then have a guiltless meal together.
Updated September 2022 by Alayna Curry
CYCLEBAR WINTER PARK & BULLA GASTROBAR
These two spots are a few steps from each other making the combination a no brainer. Indoor cycling is one of the trendiest workouts right now with many hailing it as the secret to a perfect physique. A single 1-hour session can burn as many as 600 calories. Cyclebar Winter Park offers one free ride for first-timers, and they will provide you with shoes, a water bottle and a locker. Packages start at $59 for 3 rides.
Just around the corner, Bulla Gastrobar offers authentic Spanish fare served tapas-style, so it's perfect to share. Try out some chorizo, paella or their famous patatas bravas. Bulla offers happy hour every day from 4-7pm with a select menu of discounted food and drinks. Or if you're looking to grab brunch after a morning class on the weekend, Bulla has a $27 prix-fixe menu and bottomless mimosa options.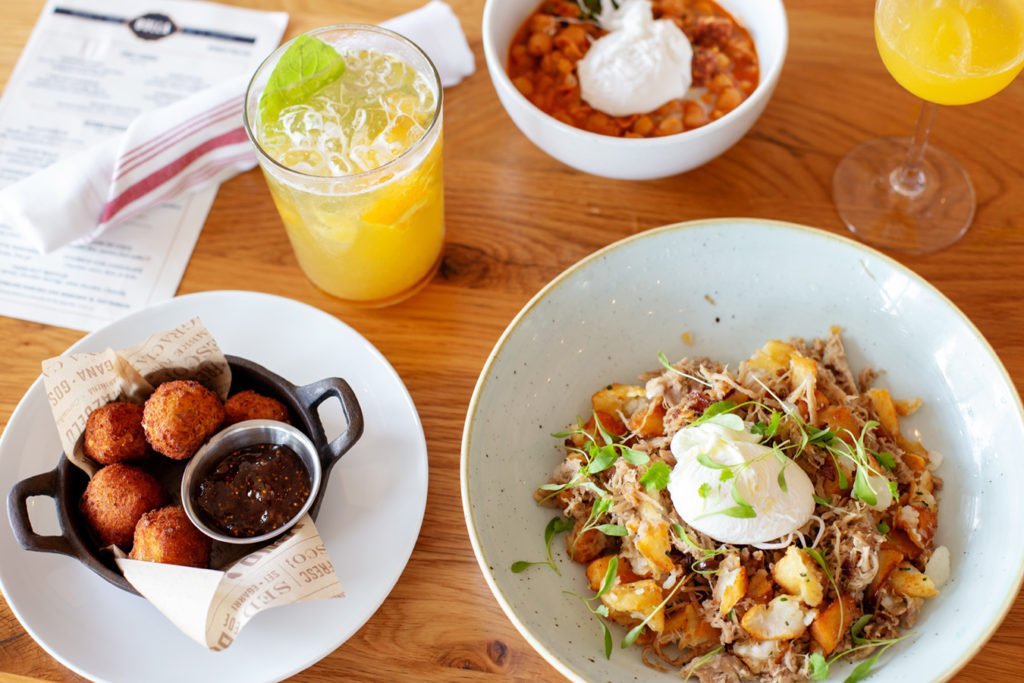 READ MORE: The BEST Restaurants for Brunch in Orlando
AIGUILLE & BAYRIDGE SUSHI 
For couples looking to incorporate some teamwork into their workouts, there's no better fit than some rock climbing at Aiguille in Longwood. The 10,000 square foot facility has a wide range of walls that go up to 24 feet high, suitable for climbers of all skill levels. For free play, you can purchase a day pass for $18 and that includes your harness. Other items like shoes and chalk are available for rent.
You can also sign up for an hour-long class that will go more in depth on skill and technique. This is one of Orlando's coolest spots for workout dates.
Not far down the road on 434 is the area's most popular sushi spot, Bayridge Sushi. The menu features dozens of beautifully crafted raw and cooked sushi dishes, as well as hibachi options. The romantic ambiance is perfect for a day date with glowing cherry blossom trees and a giant Buddha at the entrance. Make sure to stop in for happy hour from 3-6pm every day, where you'll get discounted appetizers, sushi, and alcoholic drinks. 
CROSSFIT WINTER PARK & ETHOS VEGAN KITCHEN
Those looking for a more intense workout can head over to Crossfit Winter Park, whose services include crossfit classes, bootcamp, personal training and sport-specific training. The drop-in fee is $20 if you're not sure about committing to a membership, and first-timers can sign up for a free class on Thursday or Saturday.
Ethos Vegan Kitchen has been a Winter Park staple since 2007 and is one of Orlando's few fully vegan restaurants. Healthier options include a variety of salads, sandwiches, and wraps.
In addition to their restaurant, Ethos has an in-house vegan bakery. Vegans and non-vegans alike rush to get a table for brunch on weekends, featuring pancakes, french toast, and biscuits & gravy alongside lighter options like the fruit and yogurt platter. If you don't make it for brunch, you can choose from a variety of items such as pasta, pizza, sandwiches, and even vegan beer and wine.
PROJECT 7 YOGA & BLACK ROOSTER TAQUERIA
Project 7 Yoga is located on Virginia Drive where the Mills 50 and Ivanhoe Village Districts meet. This dreamy space is adorned in lights which add to the cozy feeling this yoga studio provides. All classes are 60 minutes long and there are options every day of the week, with flow and stretch options or hot flow in which the room is heated to approximately 100F. A single class drop-in fee is $15 and all classes are on a first come, first serve basis so plan to arrive at least 10 minutes before class to check in. Mat and towel rentals are available for $4 each. 
Black Rooster Taqueria is right off Mills and Virginia, so after your yoga class, walk on over and enjoy some of the city's most delicious tacos. The corn tortillas are hand-made in house daily and are gluten free. Those not in the mood for tacos can enjoy the Beef Achiote Bowl – slow-roasted beef shoulder, aji panca, orange, sweet plantain, bell pepper, carrots, celery, onion, and cilantro. This bowl has such a wonderful mix of flavors that work together in perfect unison.
There are also several vegetarian options available such as the vegetarian taco, which consists of shiitake mushrooms, onion, zucchini, epazote, cilantro and crema fresca. You can also grab your food to go and head next door to The Guesthouse for a drink.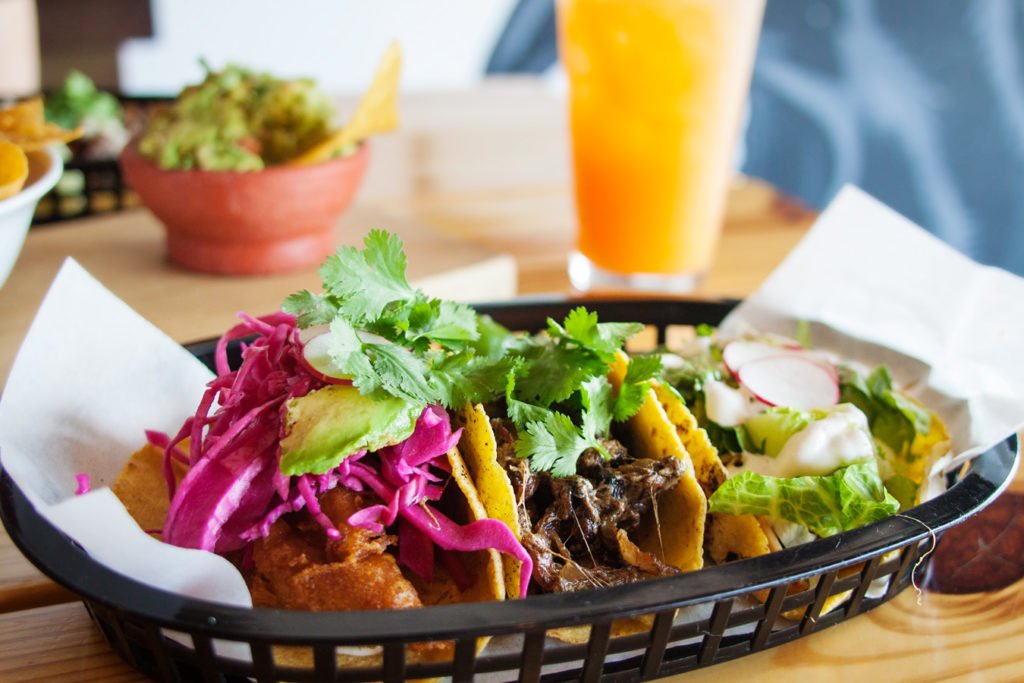 READ MORE: Orlando Taco Spots that will impress your date
FIT2ROW & INFUSION TEA
College Park has a great selection of juice bars, bike shops, vegetarian-friendly restaurants, and several workout options all within a few-mile radius. Fit2Row offers fun and unique rowing classes for all fitness levels. Since the movement works 85% of your body, you'll get a great cardio workout while also toning your muscles. It's also great for those who have bad knees or joint issues, since there's no jumping or pounding involved.
New students can try a class for free, but the usual drop-in rate is $20. The unique style and general affordability make this one of our favorite workout dates.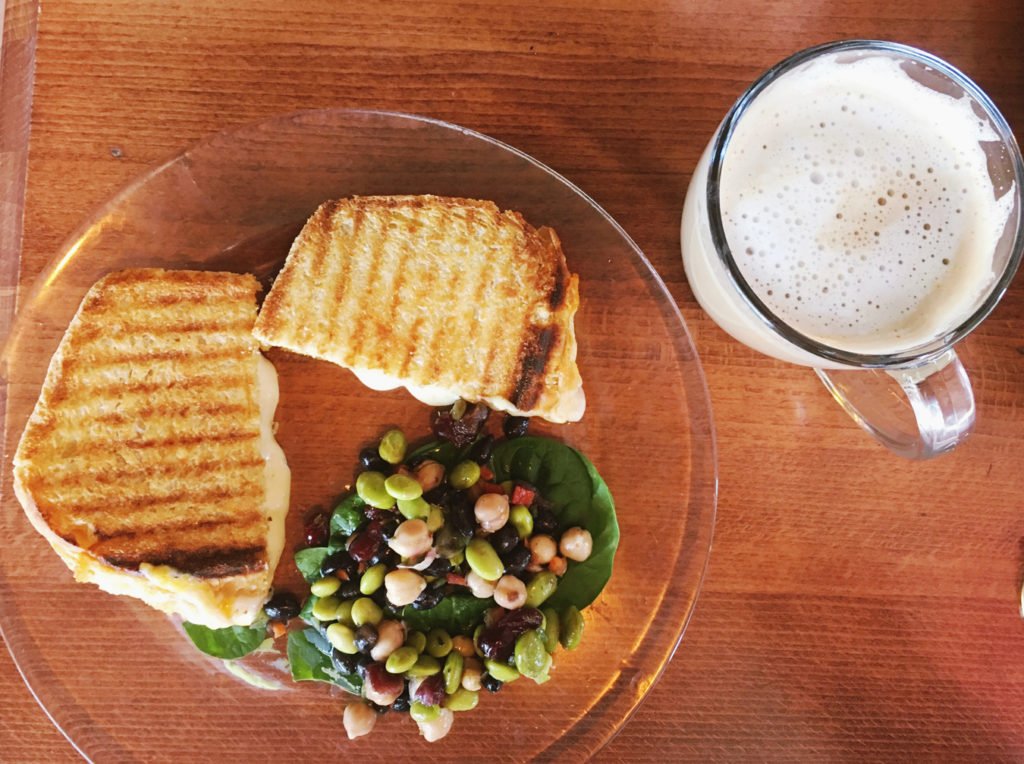 Infusion Tea has been a staple for both health-conscious and tea-loving Orlandoans for years. Their menu is completely vegetarian but also includes vegan and gluten free options. And, they have one of the most extensive loose-leaf tea selections around.
Their shop also houses a co-op of local and global gifts. To try a little bit of everything, go with the You Pick 2 Combo where you can choose from 1/2 salad, 1/2 soup or 1/2 tea sandwich. This combo is served with their iced tea of the day, for $13.95. A light salad or soup with a 1/2 sandwich is the kind of meal you can feel good about after your workout. If you feel like treating yourself, indulge in fresh vegan pastries and cupcakes.
READ MORE: Plant-based restaurants in Orlando
MORE WORKOUT IDEAS
Or take it easy and still keep health in mind with our Couple's Retreat Ideas.
Feature image credit: Wayne Denny Photography / Project 7 Yoga