Instead of having to pack up a tent, prepare three days worth of food and pray there is no rain in the forecast (in Florida!), how about planning a home camping date night? We promise it will be just as fun camping in your living room as it is in Wekiwa Spring State Park… maybe even better!
Updated June 2022 by Dani Meyering
Build a home camping Tent
Remember building a fort as a little kid? Let's bring that back. Grab a couple of flat sheets or blankets from the linen closet. Some rope strung between 2 walls or some high backed chairs is all you need to create the perfect campsite. Get a couple of fluffy blankets and pillows to put on the floor. Hey, if you're more of the glamping type, bring out the air mattress for a cushy at-home camping experience. Check out this tutorial and these at-home tent ideas to spark your imagination!
Yoga mats on the floor before you layer on the blankets and sheets can help make for a more comfortable experience. How fun is it going to be to snuggle with your love in a blanket fort?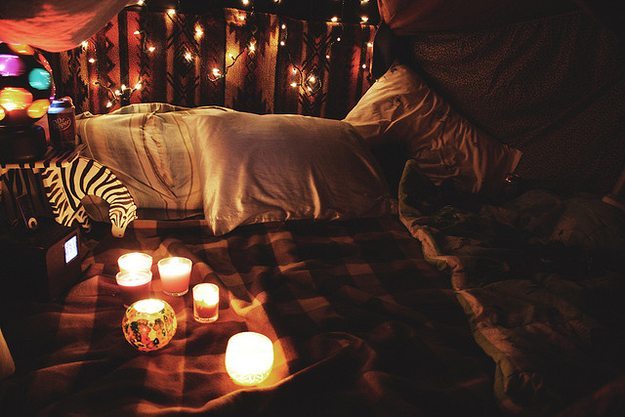 Cut the Lights
Grab some candles and lanterns. No one goes camping with fluorescents! Don't go building a campfire in the living room or anything, but enjoy the flicker of a flame for this date night.
Low light string lights will add a soft glow. Grab some flashlights and have some fun in the dim light. Put on some tunes like your favorite romantic songs, or some soothing instrumentals.
Pssst — want to support local? Order some candles from our favorite local company, Wash & Wik. Outdoors-inspired scents like Spring and Balsam Fir will help set the tone.
Pack a Picnic
Fuel your indoor camping adventure with a picnic. You can put anything you want in that basket! Looking to keep it simple? Include simple sandwiches, a salad, some apples and celery with peanut butter. Perhaps cook some chili and cornbread in the colder months. Or there's always good old cheese and wine! If you consider yourself a foodie, try sticking to a unique theme for your picnic goodies. Enjoying a yummy (and easy!) meal with your love is never a bad idea.
Check out Our Dream Date which offers private gourmet picnic options at private locations for inspiration, or to take your home camping idea on the road.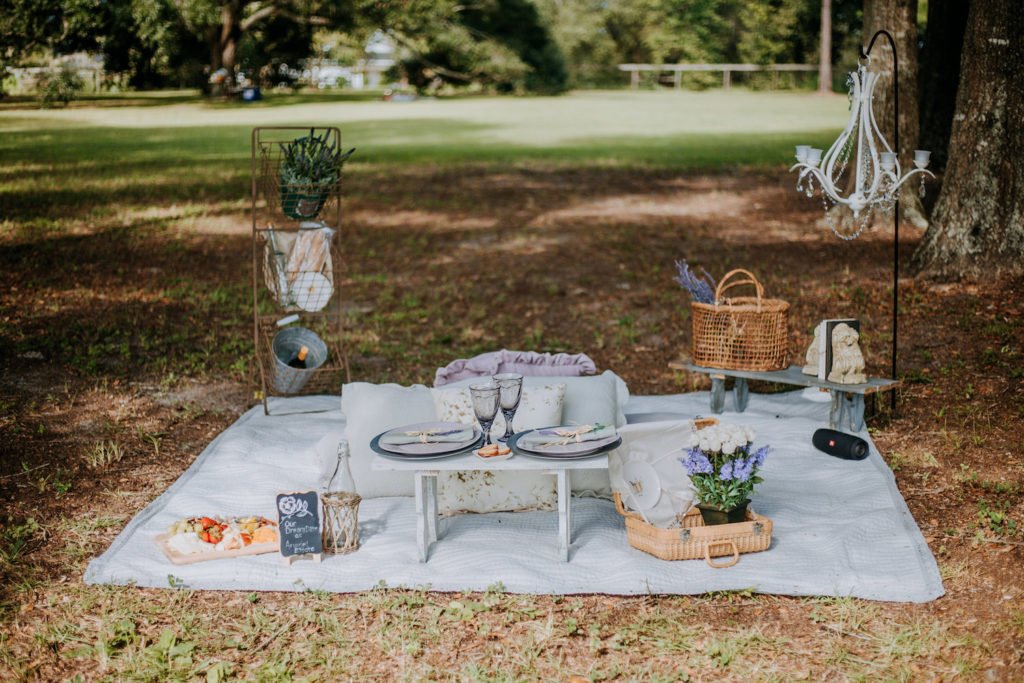 Roast S'Mores
Hot dogs at home may not be very romantic, but no camping date night is complete without s'mores. Three simple, delicious ingredients: graham crackers, marshmallows, and Hershey's chocolate (or Ghiradelli?). Heaven. Roast the marshmallows over the grill or cooktop (or the microwave–we aren't here to judge). Nothing says I love you (and you have marshmallow on your face) like a s'more.
Tip: Pickup or order marshmallows in fun flavors from Wondermade in Sanford. They've even got a s'mores marshmallow flavor!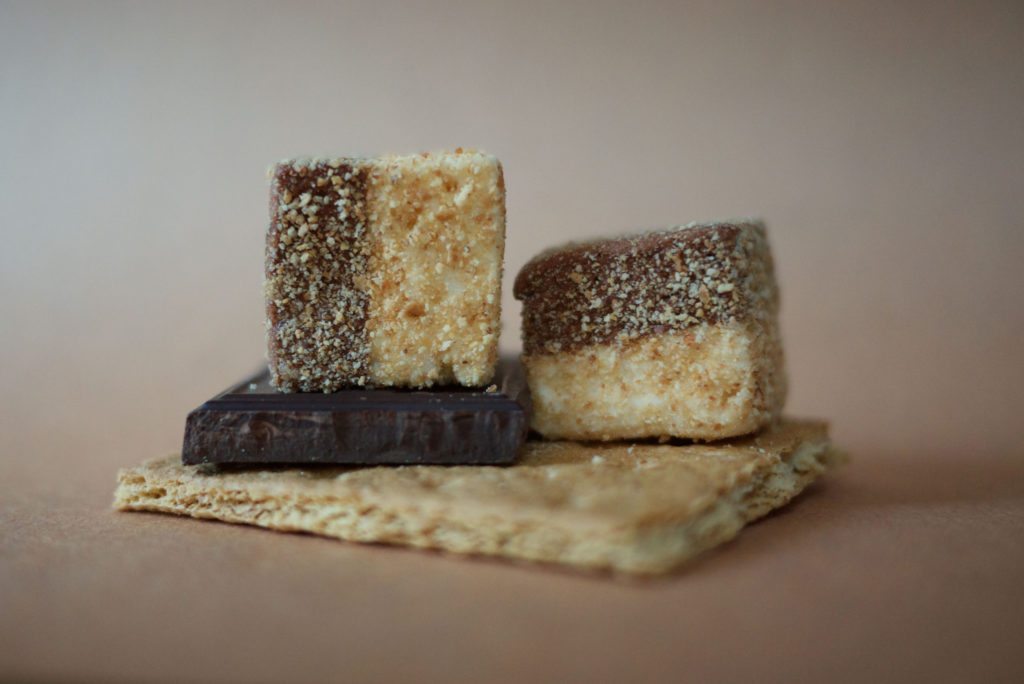 Unplug
One of the main reasons people go camping is to get away. Turn off your phone, and the TV and the computer for a night and focus on each other. Talk, laugh, read, open the windows and listen to the crickets. Enjoy life for a night without a phone in your hand. Tell some scary stories, or some funny ones. We all need that every once in a while.
Happy Camping!
Image credits
Ten Thousand Villages
Buzz Feed
Avenue Lifestyle