In the cooler winter and spring months, it doesn't get much more romantic than an upscale picnic in the park. Cheese and charcuterie, a cozy blanket, and a beautiful setting make for a memorable date night. Which is why we're totally in love with Our Dream Date, a new gourmet picnic company in Orlando offering multiple picnic packages specially designed for lovebirds.
Pick from dreamy locations throughout Central Florida and a variety of stylish setups. Embark on a private trail ride at Hidden Palms Ranch and return for a picnic on the grounds, or savor a classic picnic in the park at Mead Gardens.
A variety of picnic themes are offered including the outdoorsy Bohemian Rhapsody, the man-approved Swank and Swagger, and the casual Whiskey and Flannel.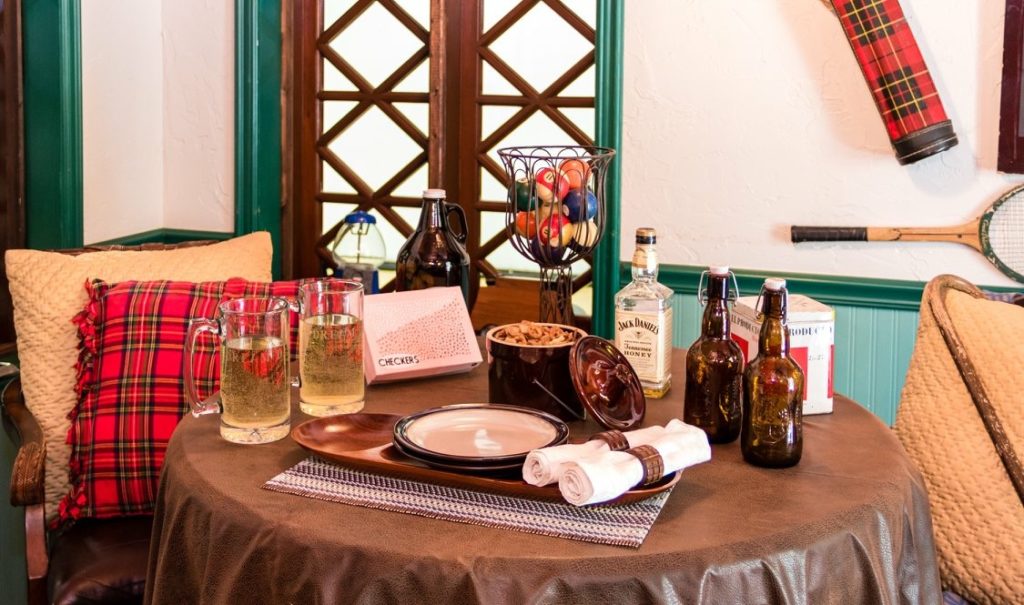 All the logistics of picnic planning will be handled for you: the perfect location, a romantic setup, supplies, food and even entertainment. All you have to do is pick your theme and location and show up to enjoy your date. We're thinking this is the perfect way to celebrate an anniversary, proposal, or treat your significant other to an over the top date.
All picnic setups include a charcuterie board and beverages, a picnic blanket, pillows, a few props, plates, napkins, utensils and your choice of a game to play together.
PICNIC PACKAGES & LOCATIONS
Danville Bed & Breakfast
Enjoy a picnic on this one of a kind property in Geneva. We wrote about the on-site yurt rental last year. Picnic locations are available throughout the property grounds or in the Danville Pub.
$150 – $189/couple plus site fee (grounds – $35, pub – $50)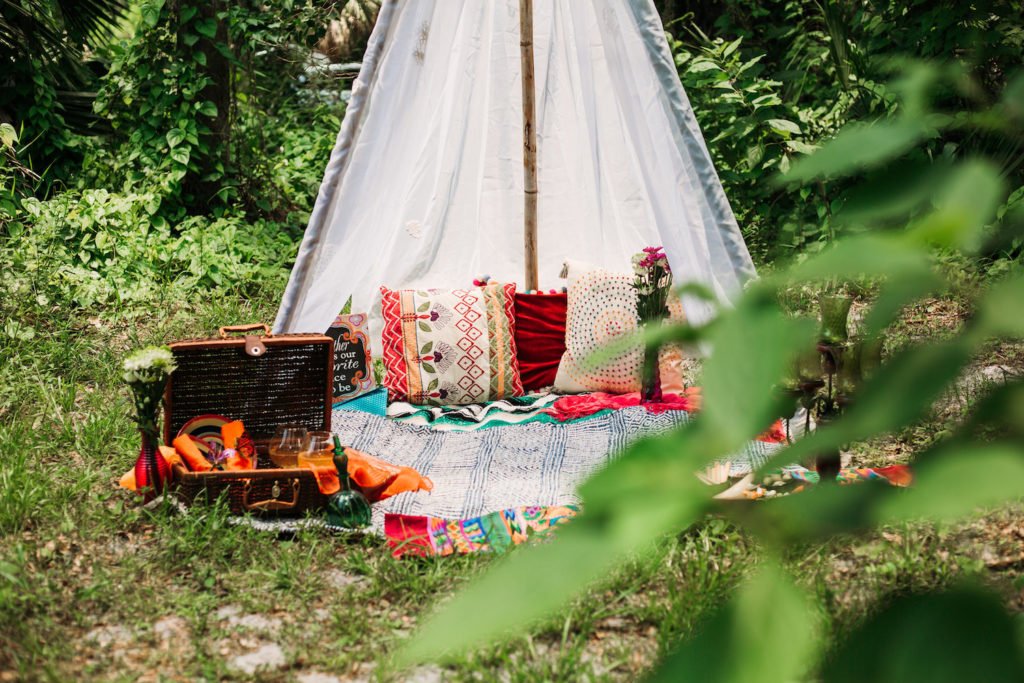 Mead Gardens
Why not opt for a traditional picnic in the gardens? This peaceful and gorgeous park in Winter Park is one of our go-tos.
$150 – $189/couple plus site fee
Start your date with a guided 1-hour horseback trail ride through the Lake Jesup Conservation Area in Sanford. All trail rides are private. When you return, your picnic will be waiting. You can choose any picnic style, but the "I Love You a Bushel and a Peck" is right on theme.
$325/couple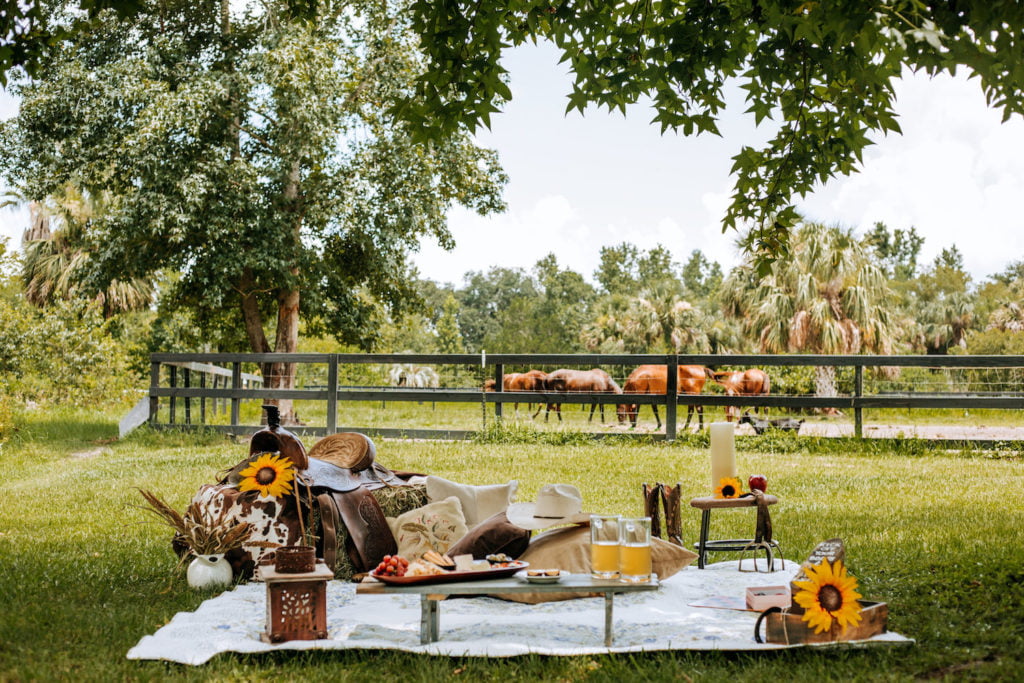 Arundel Estate is a gorgeous Southern estate home located in Sorrento. Choose from four exclusive picnic themes, each with the option to enjoy as a traditional picnic or at a table for two. Each picnic theme corresponds with a chosen setting throughout the grounds.
The picnic option includes a charcuterie board for two with crostini, plus wine and dessert. The table upgrade includes a complete gourmet catered dinner, wine, and dessert.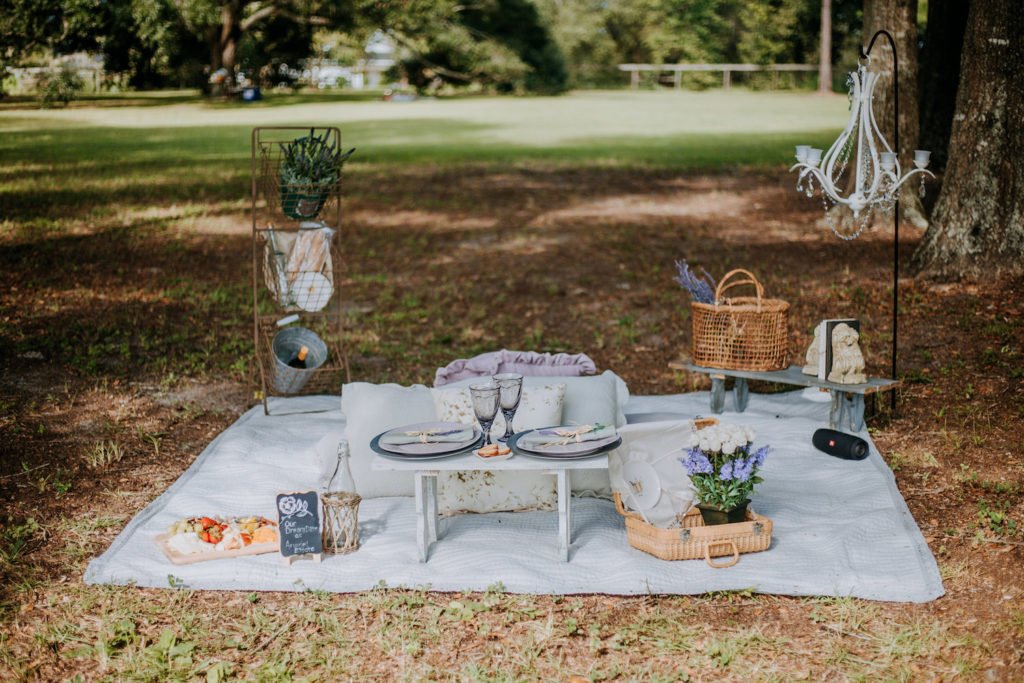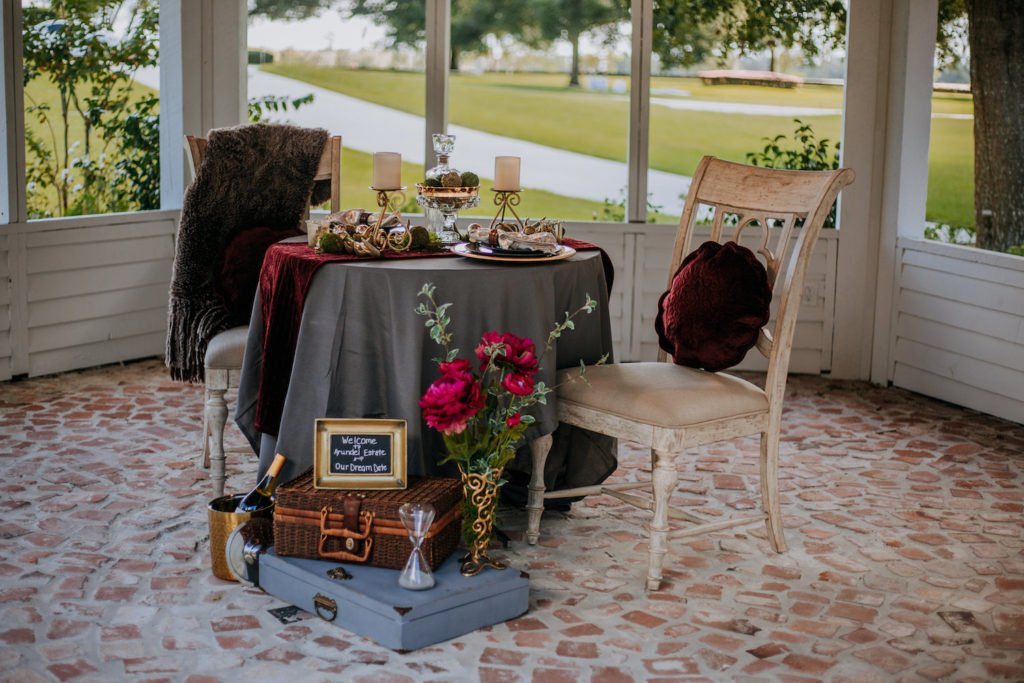 All setups include yard and table games as well as a Bluetooth speaker for playing your favorite tunes while you dine.
Multiple upgrades are available including a butterfly release, flowers, champagne, wine upgrades, chocolates, and even a puzzle that says "Will You Marry Me?" for an epic proposal.
$249/couple for traditional picnic, $299/couple for table
Note: this picnic is available at 5:45pm or 8:30pm only.
MORE DETAILS
You can also request a specific location not listed above and Our Dream Date will work to accommodate.
For full details and to book a picnic, visit ourdreamdate.com.
Feature image: Crystal Elegance picnic at Arundel Estate
All images courtesy of Our Dream Date. Photography by Benevolence Photography.