One of the things to love about SeaWorld Orlando is that it is often more relaxed than the other Orlando theme parks. And, because they're kind of the underdogs of the theme park world, they get creative and come up with new offerings quite often. Their latest creation is a great Orlando date idea. Enjoy an all-inclusive happy hour featuring specialty cocktails and Mediterranean-inspired food while you experience the Ignite 360 Fireworks spectacular from a private waterfront patio.
This Ignite 360 Fireworks party is brand new, and it's a little pricey. Each adult is $79.99 and each child aged 3-9 is $29.99. That does include a nice spread of food and unlimited cocktails, so given the number of drinks that will be consumed, this would be best for adults, rather than having the kiddos along. But, we also know it's not easy finding a babysitter sometimes. Children under 2 are free but require a reservation.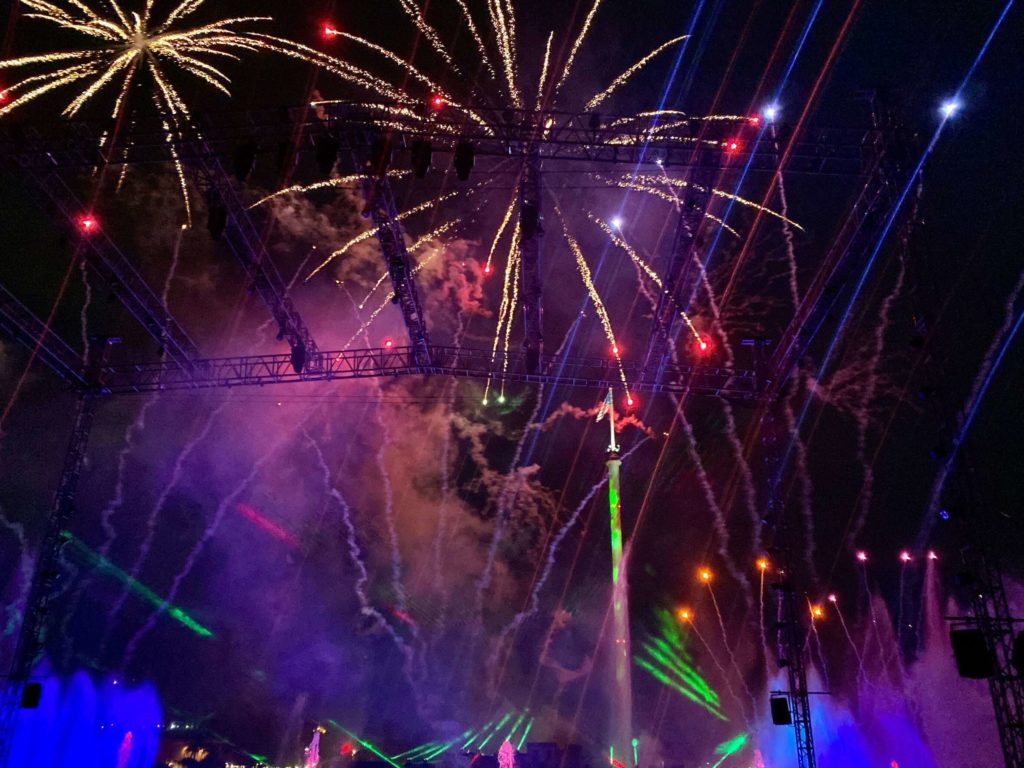 If you're looking for a Saturday night date idea, this is a great choice. It is only offered on Saturday nights. If you're looking for July 4th fireworks, SeaWorld does offer them, and also offers a separate reserved seating option just for July 4th.
What does this party include?
Bites menu buffet includes:
● Panko Shrimp – Chili Aioli
● Grilled Chicken Kabobs -Tzatziki Sauce
● Pita Chips and Hummus – Feta Cheese, Tomatoes, Olives
● Cuban Sandwich – Pulled Mojo Pork, Ham, Swiss Cheese, Pickles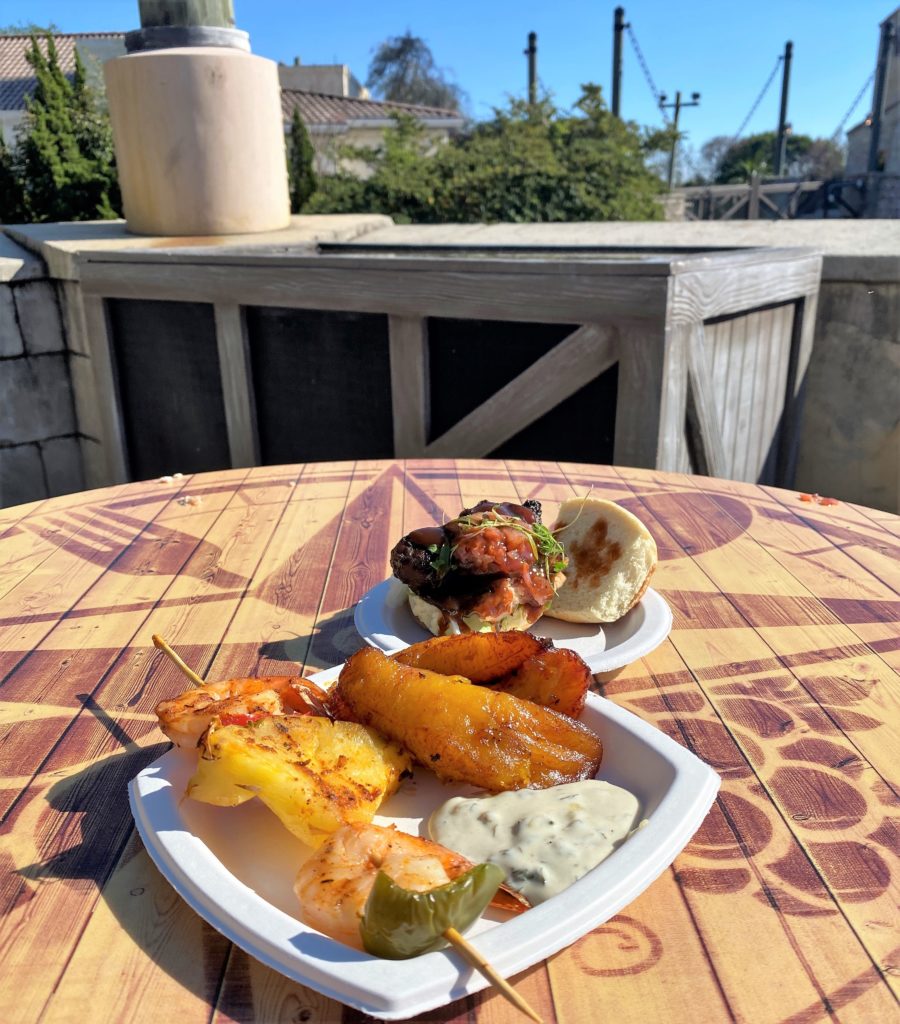 The real bonus here is the unlimited coaster cocktails. These potent drinks are inspired by each of SeaWorld's thrilling roller coasters and they pack a punch. Sipping on these cocktails while watching Ignite 360 Fireworks is going to be lots of fun – this is truly an epic date idea.
SeaWorld's famous Coaster Cocktails include:
● Ice Breaker- Reyka Vodka, Watermelon Juice, Lavender, Lime
● Kraken- Monkey Shoulder Whiskey, Almond, Orange Juice, Angostura Bitters
● Manta- Sailor Jerry Spiced Rum, Passion Fruit Puree, Hibiscus, Lemonade
● Mako- Milagro Tequila, Blueberry, Pineapple Juice, Citrus Sour
● Assorted Draft Beer Selection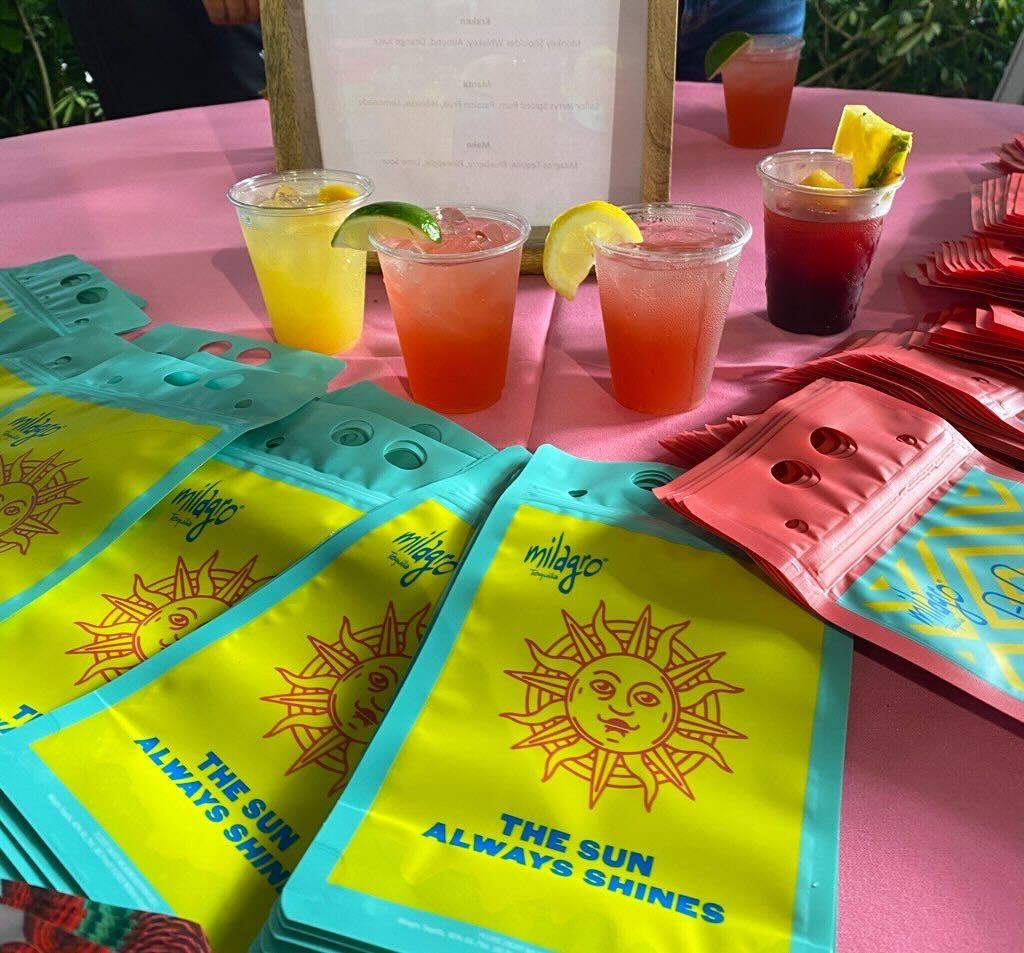 Related: Which theme park festival is best?
The Ignite 360 Fireworks Private Viewing Happy Hour party takes place at Lakeside Grill. This is a great spot, near the center of the park, that overlooks the water. The views of the SeaWorld fireworks are sure to be impressive from this spot. SeaWorld advises that guests arrive at least 15 minutes prior to your dining time.  Admission is required but not included. Menu subject to change without prior notice.
Make it a staycation!
It's easy to imagine that you'd want to get your money's worth with this party and indulge in a few extra cocktails since they are included. Just don't forget to hydrate with water while you're enjoying yourself. And consider making it a staycation at one of the many nearby hotels. You can also consider The Best Disney World Hotels for a Romantic Escape, or if your pup wants to come along then book one of These Dog-Friendly Hotels.
And there's plenty to do nearby with our 50 Date Night Ideas on I-Drive.
All images by Dani Meyering, featured image provided by SeaWorld