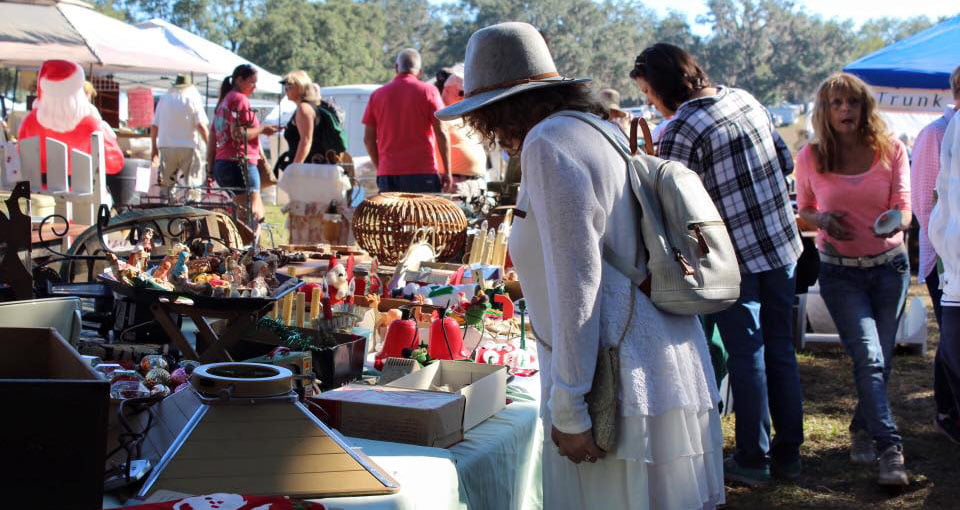 Day trips are a necessary component of having a great, ongoing relationship with your partner. They allow you to connect over memories and current events during the drive to and from your destination while helping you make new memories upon your arrival. You'll have plenty of new memories to make if you follow this guide for roaming around Melbourne, FL!
Situated along Florida's Space Coast, the city of Melbourne is located a little less than 90 minutes from downtown Orlando. Melbourne borders the Indian River Lagoon and nearby Melbourne Beach is a quiet and relaxing place to spend the day sunbathing or reading your favorite book. From the shops you'll find in Historic Downtown Melbourne to the trendy Eau Gallie Arts District, Melbourne boasts a variety of ways to spend a wonderful day with your love.
Originally posted January 2020, updated by Dani Meyering January 2022.
ARTS
Every First Friday of the month, the area galleries host an evening Art Walk from 5:30 p.m. to 8:30 p.m. Being an Arts District, you will certainly find a number of art galleries and shops.
EAU Gallery is a great place to start. This local art gallery in Melbourne represents the local art scene well. With a beautiful collection of original works of art as well as prints and gifts, there's lots to explore here. When exploring the EGAD (Eau Gallie Arts District) and Melbourne at large, EAU Gallery is a great place to start. Be sure to view their website for monthly events.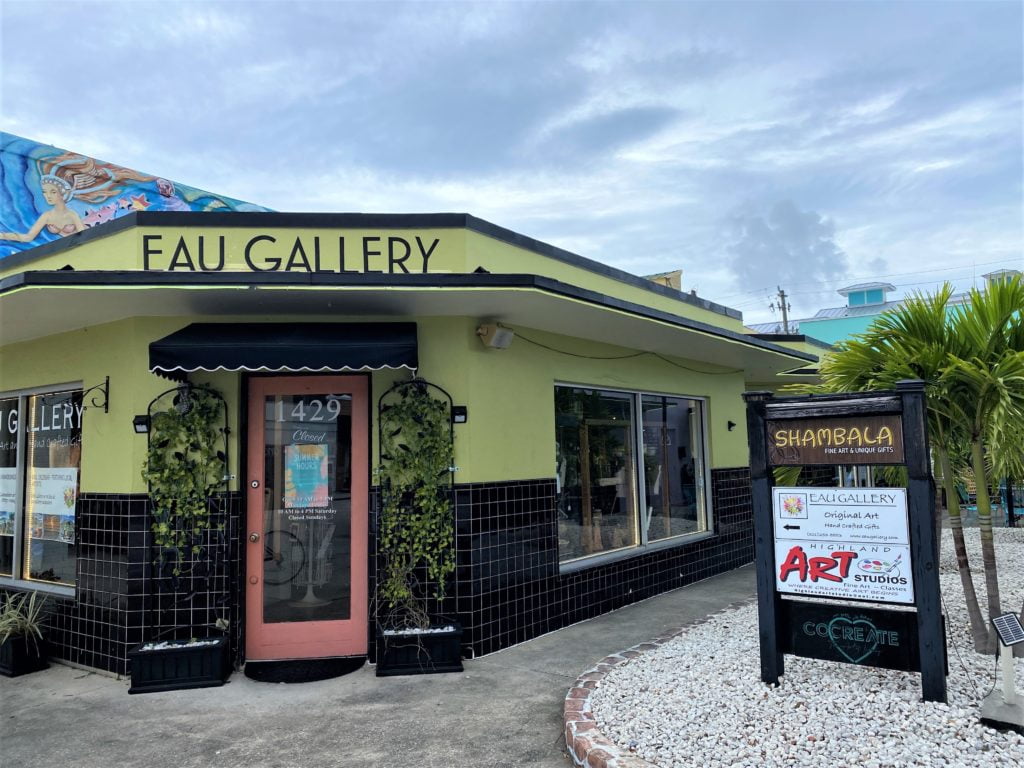 Right around the corner is Highland Art Studios. You and your sweetheart can sign up for one of their many classes. Or simply browse the vast variety of art and gifts. Many boutique shops double as shops and fine art galleries. One such place is Shambala. Browse charming artwork, Fair Trade products, jewelry, gifts, and more.
You and your exploring partner can go on a self-guided mural tour of the Eau Gallie Arts District using this map that provides location and artist information for 24 murals in the area.
SHOPPING
Nothing says supporting a small, local community like purchasing items from a volunteer-run, cooperative effort in a city like Melbourne. The FLEAGAD Market donates 100% of market proceeds to promote local economic development by way of mini-grant programs, business start-up assistance and incentives for businesses seeking to join the Arts District community. The market takes place every first Saturday from 12:30 p.m. -4:30 p.m. and is held at the EGAD Community Garden – 1453 Highland Ave. The schedule is subject to change so be sure to view the FLEAGAD Market's website for the most recent information.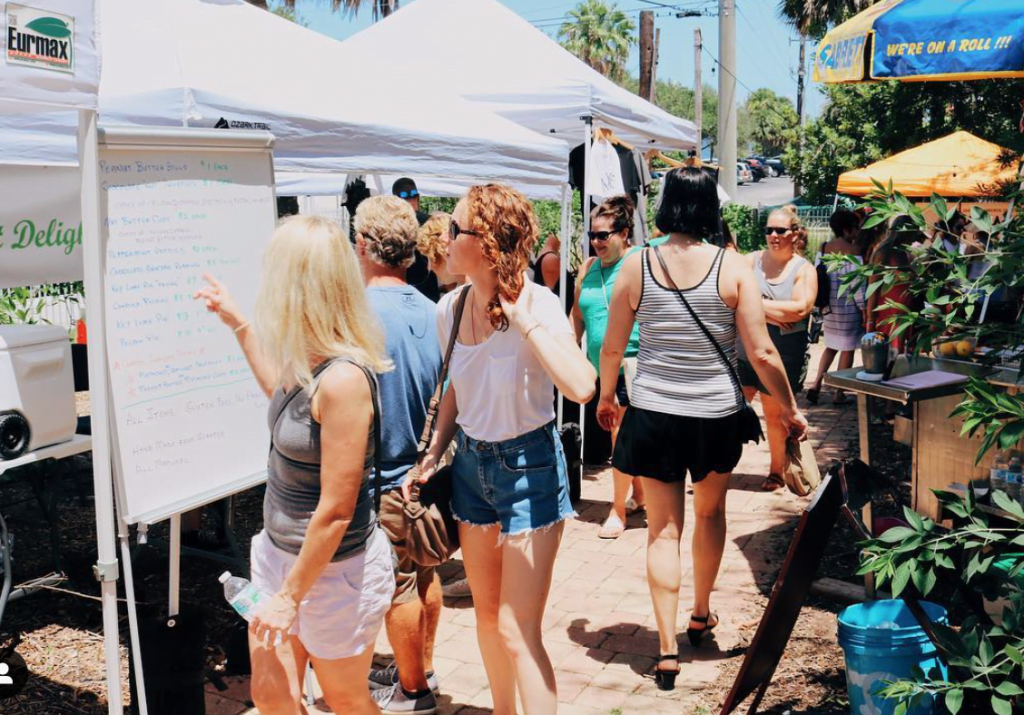 You won't have to choose between grabbing a bite to eat and shopping so long as you make a trip to Renningers Flea & Farmers Market. Featuring both open air and enclosed air specialty shops, you'll be able to find fresh produce, seafood, specialty food and drink, deli and fresh meats, and delicious sweets from two bakeries! Once you've picked up some groceries, scour the vendors for home decor, plants, clothing, antiques and more. Vendors change weekly and the market spans over 20 acres.
EATS
The Eau Galle Arts District has plenty of dining options, and there's even more to explore throughout Melbourne. You'll have two mouthwatering dining options when eating at Backwater Breakfast & Lunch: the griddle table or regular table. Show off those cooking skills by making your own pancakes on your own griddle table. You'll get 12oz of batter in a squeeze bottle for $5 (makes about 3 large pancakes). Choose from buttermilk, whole wheat, seasonal, vegan or gluten free batter. From there, pick your toppings, add a side of bacon or biscuit and gravy, and get to making your pancakes! Or go all out and order the color pack for $15.95 which comes with 4 bottles of colored pancake batter. If you want to indulge in one of Backwater's other menu items, you can order from their standard menu at one of the regular tables.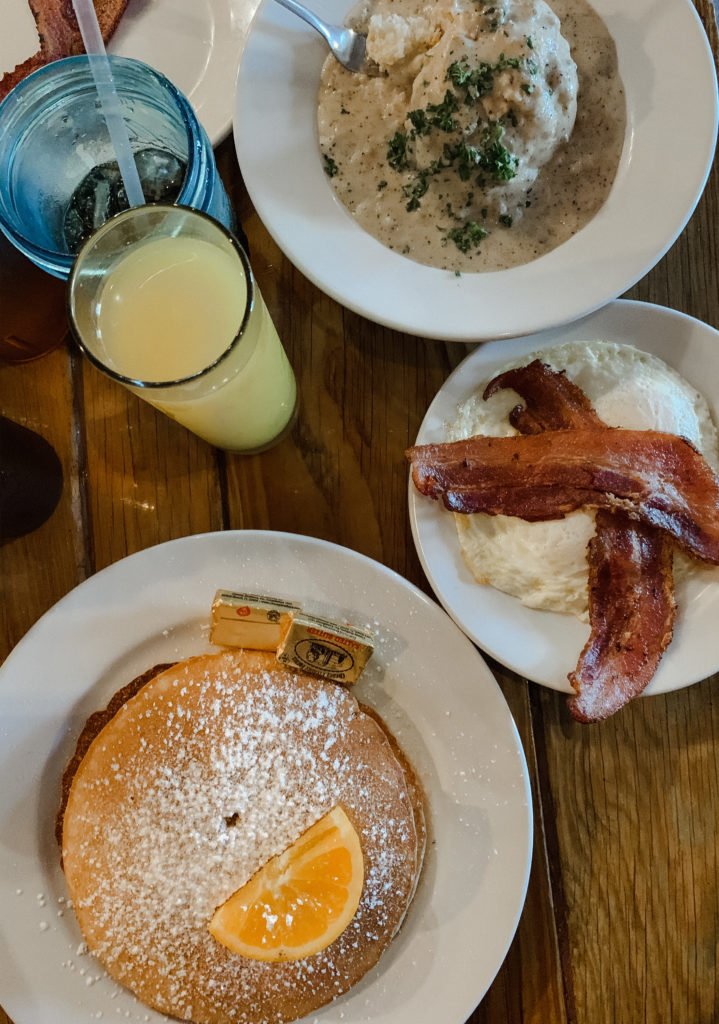 Steak and wine are an undefeated combination when it comes to a romantic meal with your partner. Ember & Oak is a modern steakhouse meets shared plates concept featuring fresh, made in-house dishes that have been cooked over an oak wood fire. The Wine Room at Ember & Oak offers 48 hand-selected bottles "on tap" in a self-serve environment. Not in the mood for a meal? You can enjoy a bottle of your favorite wine, recommended by the in-house Sommelier, along with a tapas menu of snacks, cheeses, and charcuterie.
You don't get to say every day that you had food and drinks in a real, traditional Irish pub. If you choose The Cottage Irish Pub, you'll be treated to a restaurant owned and operated by the Hogan family from County Mayo, Ireland. Enjoy a perfect pour of your favorite pint on the porch while tasing some of the traditional Irish meals. There's also a new beer garden out back, and The Snug, a cozy, romantic little room, tucked inside the small pub room.
ALSO TRY: 
DRINKS
Nearly a century ago, it was illegal to have an alcoholic drink in public. However, during prohibition that didn't stop people from creating their private speakeasy and cocktail clubs buried deep within the city. The Oleander Club serves fresh, craft made cocktails within an art-filled and reserved environment. You'll find this prohibition-style club in the Eau Gallie Arts District (EGAD) of Melbourne.
Also located in the EGAD is Intracoastal Brewing Company. The microbrewery has a rotating menu of over a dozen brews as well as 2 year-round offerings. Come for live music on the weekends or to partake in a Namaste For One More class that includes an hour of yoga plus a pint of your choosing for $15.
And, just opened in January 2022, is a new speakeasy in Melbourne. Providing one of the best-themed environments of any bar in the area, Lourdes Library is perfect for a date night. Keep an eye on Lourdes Library's Facebook or Instagram to know the "book of the week." When you visit Lourdes Library that week you'll need to find that particular book of the week and hand it to the librarian there. The librarian will help you with getting a library membership card, which is essentially a small cover charge. Soon you'll be inside the actual speakeasy enjoy craft cocktails in a sophisticated environment. Note, there is a "smart casual" dress code, essentially no flip-flops, beach wear, or workout wear. All this adds up to an ideal date night environment.
Feature image credit: Renningers Flea & Farmers Market