Orlando may be the family fun capital of the world, but there are plenty of adults looking for a night (or day) of kid-free fun as well. And while there are plenty of places to take the kids, that doesn't mean that you can't go without them and have just as much – or more – fun. Plan an adults night out at one of these places that kids love, but you'll love just as much without them.
Friday Date Night at Super Awesome Cool Pottery
Super Awesome Cool Pottery has an impressive lineup of classes for kids. Kids can paint pottery and canvases and make handmade creations with clay. But the fun is not just reserved for kids. Exclusively for adults 18+, the studio offers adult classes on the pottery wheel and every Friday night is date night. Recreate the iconic scene from Ghost (ok, maybe not the entire scene…) and throw a pot on the wheel, or choose from already created items to paint together. Whatever you choose to do, with Super Awesome in the name of the studio, how could your date night be anything but?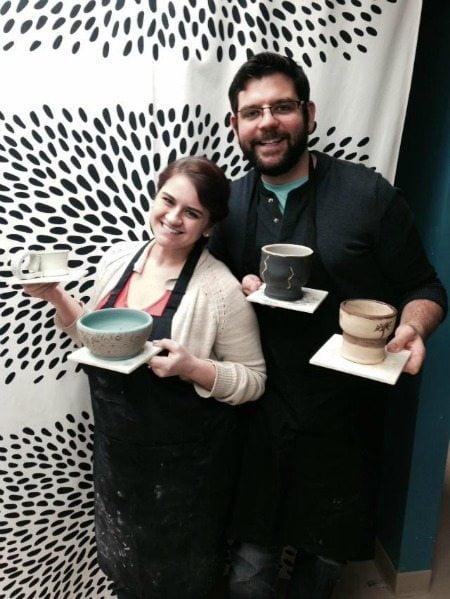 After hours at Kings Dining and Entertainment
Kings Dining and Entertainment has taken the bowling alley of old to a whole new level. The 30,000 square foot entertainment venue features 22 bowling lanes and is ideal for a double or a group date. Plus, at 10pm each evening, Kings turns into an adults-only (21+) venue, so it's the perfect location to keep the date going after dinner on I-Drive. (May we suggest one of these global eateries?). If you are just not that into bowling, you can take advantage of other playful activities like ping pong, foosball, billiards and shuffleboard. If you don't mind eating late, Kings does offer a full menu including specialty cocktails and beer.
DIY Disney Dinner or Pub Crawl
While one may think of Disney World as the mecca of family fun, there are a handful of activities best suited for adults. One such activity is the Highway in the Sky Dine Around. On select evenings (typically Monday-Thursday), experience a progressive dinner via the resort monorail at Walt Disney World. Enjoy a five-course meal at three different restaurants. Note that this official Disney experience is a bit on the pricey side, so if you want to save a few bucks, you might want to opt for a DIY Monorail Crawl instead.
Also try:
Nona Adventure Park
Nona Adventure Park is home to a huge inflatable aqua park with obstacles, slides, trampolines and more, plus a cable park for wake boarding and a challenging ropes course. It is tons of fun for kids, but it is also a great place for a day or early evening date. Spend an hour or two playing in the aquapark together, or if you are more adventurous, you can try out wakeboarding. After your fun in the water is done, head over to Splashes Bistro and grab a glass or wine or beer to sip while watching the sunset. Our tip: pair your visit with a Lake Nona food crawl.
Central Florida Zoo
By day, Central Florida Zoo is understandably dominated by families with kids. But periodically the zoo opens up after hours just for the 21+ crowd. Sunset at the Zoo is an on-going seasonal event series (typically March-October) where you can sip wine and beer and listen to live music while strolling the zoo with no kids in sight. It's a fun twist on the traditional happy hour and admission is just $5 (food and drinks are extra). Other adults-only events include Wild Art & Wine, an artsy-night out that combines painting, snacks and wine. Check the zoo's event calendar for upcoming events.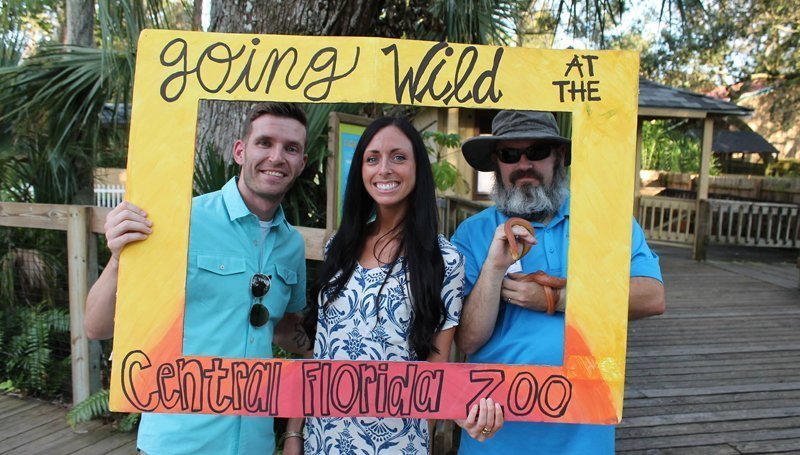 Adults-Only Night Out at Planet Obstacle
Planet Obstacle is a huge indoor play place with trampolines, a ropes course, zip line, ninja warrior course and more. Pretty much all areas of Planet Obstacle are open for adult use other than a few areas that are specific for kids. On Friday and Saturday, Planet Obstacle is open until 9pm and would make a fun date before or after dinner. But for a totally kid-free experience, attend the regular Adults Night Out events throughout the year. Besides the space being a kid-free zone, you also get a free drink of your choice (beer or wine).
Science Night Live at Orlando Science Center
Orlando Science Center has educational family fun down to a science (pun intended). But do you know about their adults-only event series? Five times a year, OSC hosts Science Night Live, a 21+ event with no kids in sight. Adults get to experience all the exhibits, listen to guest speakers, watch movies on a giant screen and partake in adult libations and snacks (food and drinks cost extra). If you and your significant other are into science, this is the perfect date for you!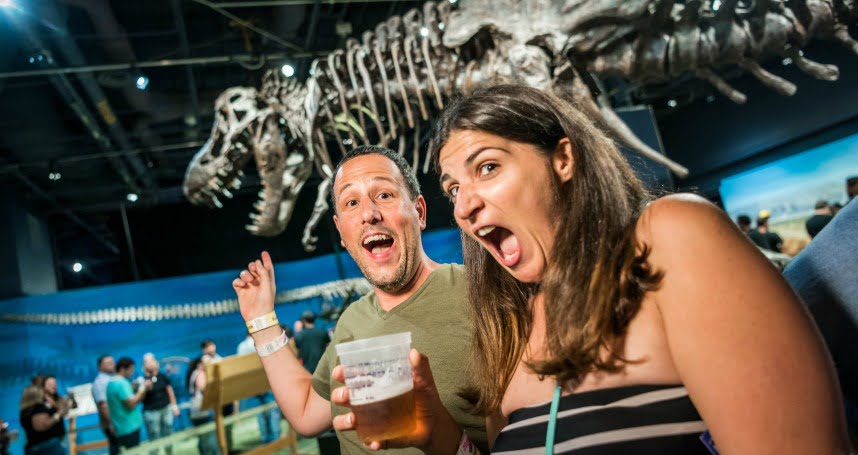 Fun Spot America
I visited Fun Spot America recently and thought that while it is ideal for a family day out, it's also a fun option for a date night. At Fun Spot, you pay one price and you get to enjoy the entire park until it closes. They have plenty of rides including go karts, a Ferris wheel and a wooden rollercoaster. If you are brave enough, you and your significant other can get up close and personal on the skycoaster; once you have swung over a building together, you are bonded for life! End your evening on a sweet note by visiting one of the food stands in the park and grabbing a funnel cake or some fried Oreos.
Andretti Indoor Karting
While Andretti Indoor Karting & Games may be known mainly for go karts, there is tons more to do at the I-Drive location. Try racing simulators, a ropes course, bowling and an immersive virtual reality experience called Hologate. While there aren't adults-only hours or events, Andretti is open until midnight on weeknights and 1am on Friday and Saturday. We're pretty sure that the kiddos will be long gone by then, leaving the place wide open for some adult fun. Another advantage of showing up late: late night happy hour from 9pm-midnight. At Andretti Karting, you can play and eat all in one location as they offer a full menu including drinks (alcoholic) and desserts.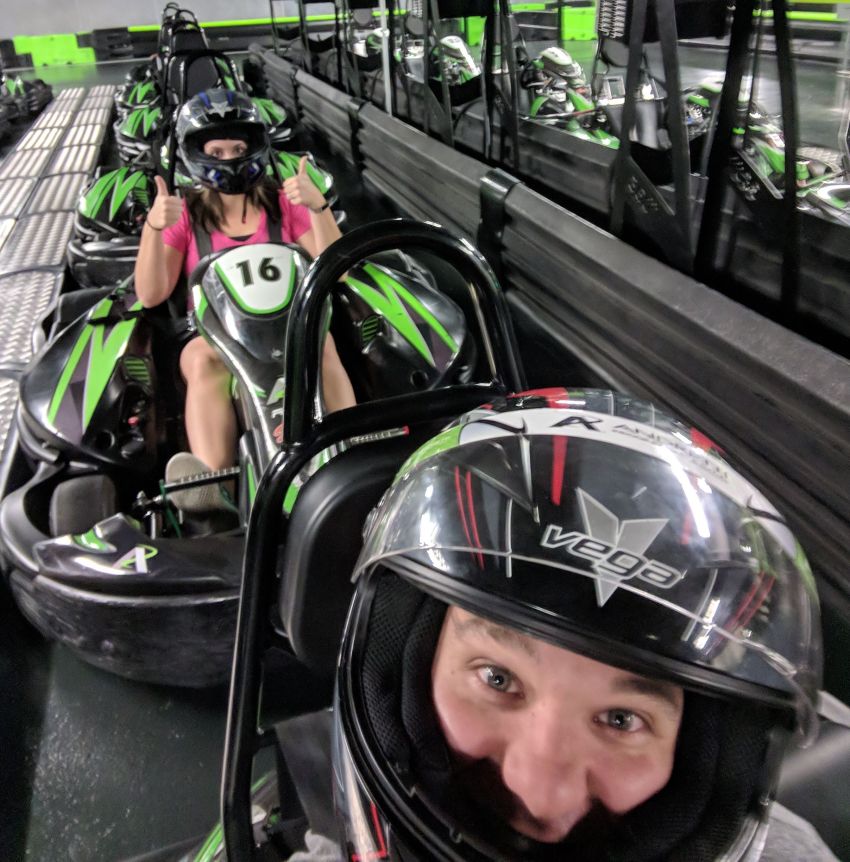 Epcot Concerts + Festivals
Epcot is one of my favorite places to go for a date night. You can travel around the world in an evening without leaving Orlando. Nibble on food from the myriad of restaurants featuring country-specific cuisine and enjoy live music and entertainment. Families tend to go to the parks earlier in the day, so visiting in the evening is your best bet for fewer kids. Epcot also features several festivals throughout the year that are perfect for a date night or day date. The Food and Wine festival is tops for us, but the Festival of the Holidays is a close second. The Festival of the Arts featuring the Broadway Concert Series is a must for music-loving couples as is the Flower and Garden Festival with its Garden Rocks Concert Series.
Which of these date nights do you plan to try out?
ABOUT THE AUTHOR
Mikaela is a mom of two who resides in the Orlando area. Mikaela is the Founder and Editor in Chief of the site OrlandoParentsMag.com which features activity ideas, reviews and a calendar of events for Orlando families.