Orlando debuted its first theme park in 1971. Now fast forward to present day and the City Beautiful is known as the "Theme Park Capital of the World," with numerous parks operated by Walt Disney World Resort, Universal Studios Orlando, SeaWorld Orlando and others. Unsurprisingly, the theme park district boasts endless date night possibilities, from adrenaline-filled escapades to romantic dining and everything in-between.
Perhaps you've enjoyed magical date nights within the parks, at Disney Springs or at the resorts. Well, if you and your lover really love all things Disney, prepare to be all "ears." Undeniably, the Parkeology Challenge is the most epic Disney date! On this somewhat underground quest, couples attempt to ride every ride (that's a total of 49) at all four Disney theme parks – Magic Kingdom, Epcot, Hollywood Studios and Animal Kingdom – in one operating day! Here's how you can try this challenge with your own partner.
Tip: Make it a Staycation
The Parkeology Challenge is a huge undertaking requiring you to arrive at the parks early and stay late. If you're going to attempt it, you'll need some serious R&R so consider booking a well-deserved staycation at an official Walt Disney World hotel. Perks include Extra Magic Hours benefits and 60-Day Disney FastPass+ access to give you an extra edge for the challenge. Besides extended time on the rides, Extra Magic Hours mean more time to check out Disney restaurants and shops, too!
Opt for a property like the Hilton Orlando Lake Buena Vista, which is within walking distance to Disney Springs, so you can celebrate your extreme theme park date. Other recommended staycation options include Hilton Orlando Bonnet Creek and Waldorf Astoria Orlando, which share a luxurious lazy river and Extra Magic Hours/FastPass+ access.
DISCLOSURE: This post was created by Orlando Date Night Guide as part of a sponsored campaign series with Hilton.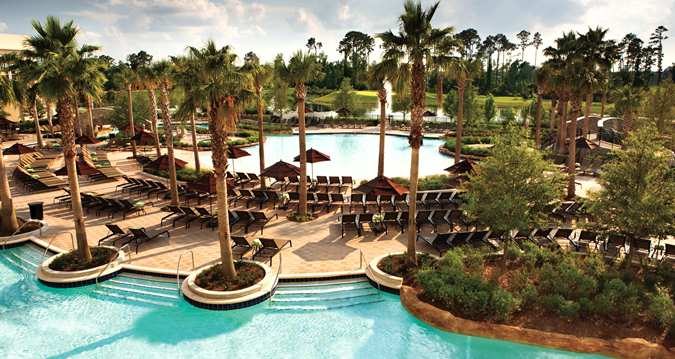 How the Parkeology Challenge Started
The Parkeology Challenge (previously called the WDW46/47/49, an evolving name as rides opened/closed) is the brainchild of two Disney super-fans. Friends for two decades through a theme park chat room, challenge creators Shane Lindsay and Ted Tamburo finally met in person in 2013 to fearlessly attempt and document their aggressive undertaking. They fell short by only two rides because of weather-related closures, but this Disney duo conquered all the following year on their second try. It was a magical first-of-its-kind achievement that has since morphed into a fun and competitive phenomenon.
"It's considered the most difficult Disney challenge ever created! Completing it – or even doing well – definitely gives you credibility among the Disney community," attests Orlando-based Kristina Hawkins, a four-time challenger who operates the Epic Disney Escape Facebook group.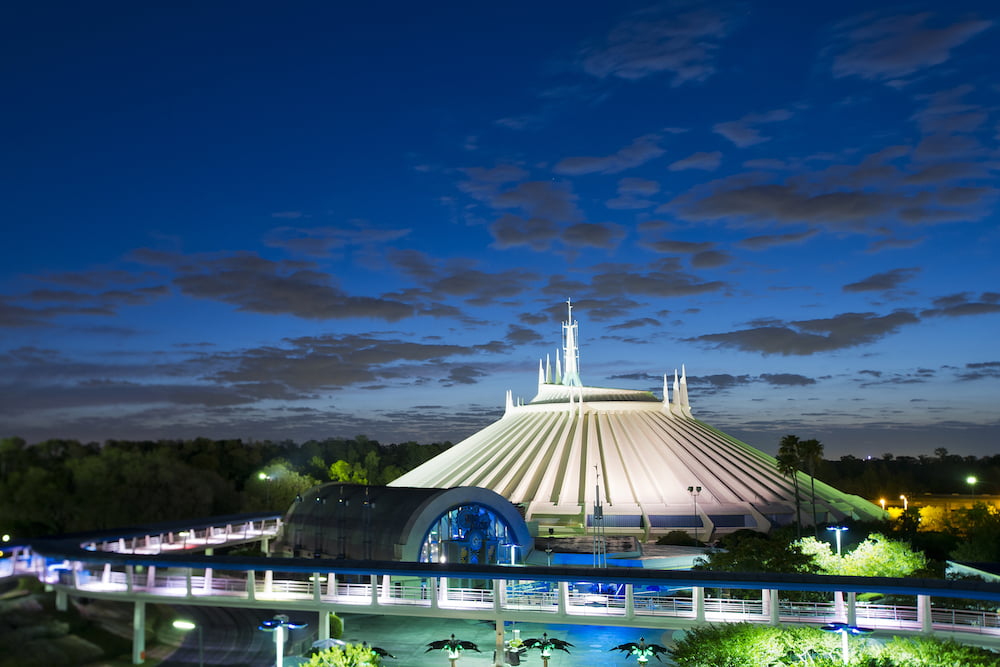 How to Play
As of May 2019, 418 Parkeology Challenge attempts have been made with just 46 successful completions combined from Walt Disney World and Disneyland. These epic endeavors have been done by couples, besties and even parent-child teams. The completion rate is only about 8%, but wouldn't you bet on the teamwork and skills of your partner in crime?! Think of the potential bragging rights.
The Parkeology Challenge is not officially affiliated with Walt Disney World. However, it does have official rules.
Challengers must:
Ride all rides at four parks in Orlando, or all rides at two parks in California (Disneyland Park and Disney California Adventure).
Tweet a photo @Parkeology on every ride (in order ridden) using the hashtag #ParkeologyChallenge.
Tweet screenshots of FastPasses before use.
Not have any outside assistance from friends/family (i.e. no personal chauffeur between parks, no support in booking FastPasses or monitoring wait times, etc.).
Couples must stay together.
Teams are exempt from riding any ride that is under refurbishment or otherwise not scheduled to operate. Visit the Parkeology Challenge website for a complete list of rules and registration.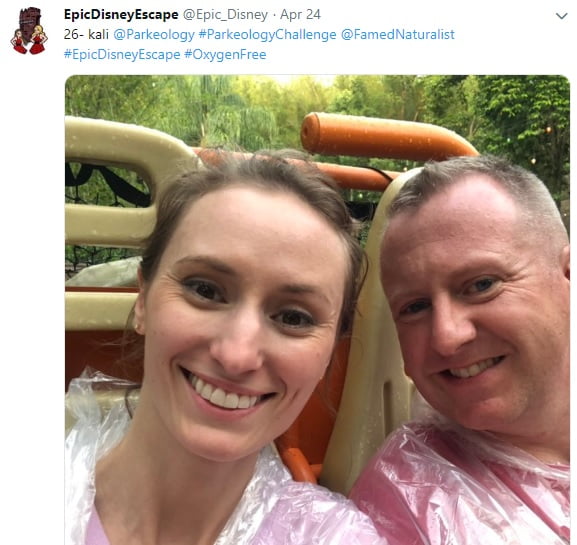 Parkeology Challenge Preparation Tips for Extreme Couples
While Walt Disney World is the "Happiest Place on Earth," navigating the Parkeology Challenge takes a bit – ok, a lot – more coordination than a typical park visit. In fact, those who succeed say they've spent months preparing. But the anticipation and participation are totally awesome and worth it! Below are some tips.
Strategic Scheduling
Crowds can be unpredictable but some days may be better than others. For example, you'll have an advantage if you run on a mid-week day that has Extra Magic Hours. Shane says that while Disney posts official park hours, they often open the gates earlier so plan to arrive early for a chance to access rides without waits. The parks also recently introduced Extra Extra Magic Hours.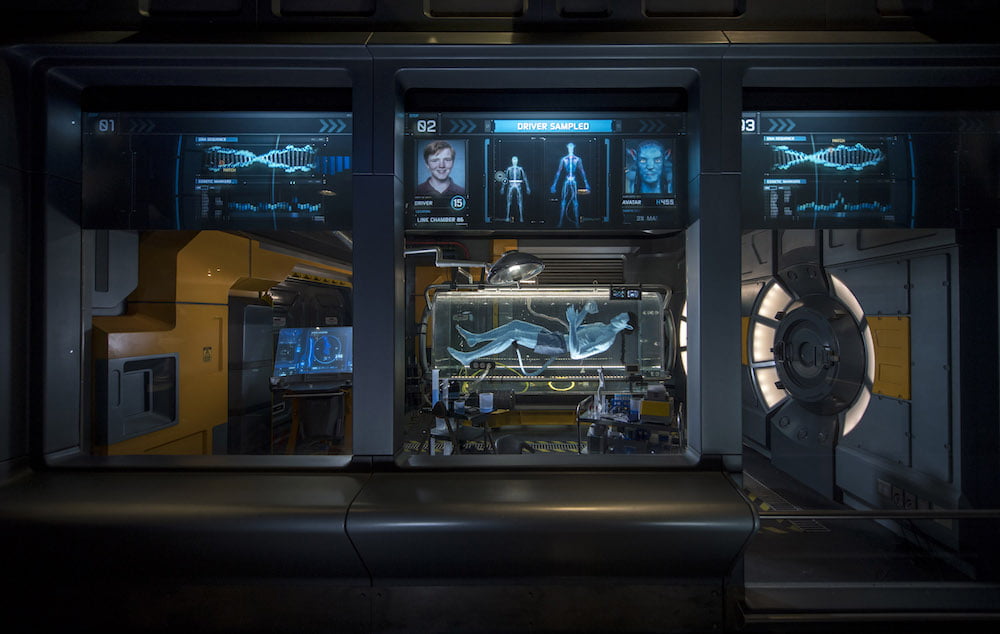 Helpful tools
Challengers can use any technique or tool available to the average guest, such as FastPass, single rider (your challenge partner sits in the seat behind you vs. next to you), Extra Magic Hours and the My Disney Experience app. Shane cautions that in order to score the best FastPasses in the MyDisneyExperience app, you have to be willing to hit refresh on your phone dozens of times to get the perfect ride at the perfect time. You can snag additional FastPasses if staying at an on-site hotel.
Note: In April, Shane and Kristina partnered and set a record as the first Disney duo to complete the Parkeology Challenge without the use of FastPasses. Amazing!
Analyze your approach
It's not as simple as completing one park and moving on to the next. Shane explains, "When Kristina and I did the challenge, Magic Kingdom was both the first park to open (8 am) as well as the last park to close (2 am). Obviously, that park needed to be split in order to maximize the park time. There are several key rides that also are not open all day. The Main Street Vehicles, in particular, are only operating for a couple of hours in the morning. So you have to be at Magic Kingdom at some point during that time."
A challenge phrase coined by Ted, to "grail" a park means to ride all of its rides consecutively. Shane and Kristina were able to grail Animal Kingdom, Epcot and Hollywood Studios, but worked Magic Kingdom in three legs.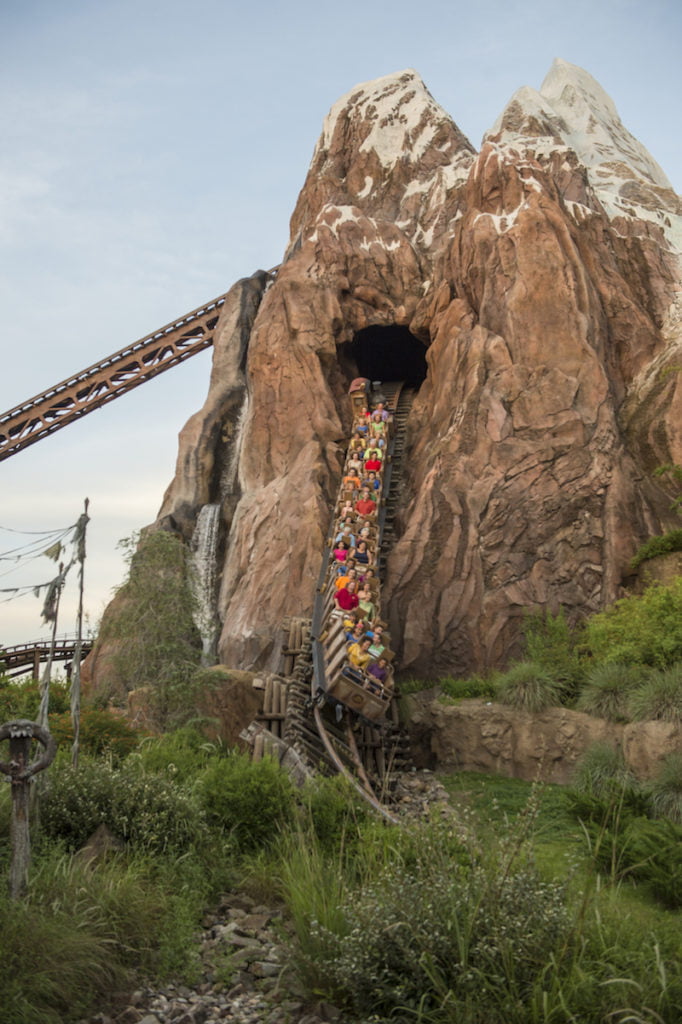 Get physical
This effort typically demands 17-20 fun but grueling hours. It's basically a magical endurance race because you are essentially doing a 20-plus-mile day. Physical training and proper hydration are definitely recommended.
Partner up
Because their significant others each suffer from motion sickness, Shane and Kristina execute this extreme couples' challenge via the buddy system. However, they both agree that the Parkeology Challenge is incredible for adventurous couples! "From the perspective of date night, this really is a different way to experience the parks. There is bonding, cooperation and a lot of emotion," Shane says of the shared time together, adding, "You get to know how the other person thinks." Kristina also offers, "You can even have some planning dates leading up to your challenge. It's a good exercise in working together!"
I got engaged at the finish line of the Walt Disney World half marathon. Shane honeymooned with his wife, Dena, at Walt Disney World Resort. Maybe the Parkeology Challenge is your memorable love connection to Disney! Just picture it: a full day with your date in the Happiest Place on Earth, riding as many rides as you can and figuring out an elaborate puzzle. If you want to take baby steps, ease into the concept by tackling all the rides at just one or two parks.
All image credits to Walt Disney World Resort unless otherwise noted