Welcome to Week #1 of our Funnected Challenge. Science says we're happier, healthier and more connected to each other when we intentionally add fun activities to our relationship. So, we thought we'd give the research a test drive!
Marc and I have committed to spending at least thirty minutes twice per week doing something fun together, curious to see if we'll experience the love boost so many studies have shown can happen when couples lead a playful life.
Hundreds of Orlando Date Night Guide readers are "playing" along, and will be sharing their experiences with the hashtag #funnected on Facebook and Instagram, and receiving a weekly email with ideas and inspiration.
You can join at any time by joining our list here:
[gravityform id="38″ title="false" description="false"]
TYPES OF FUN & PLAY
If you're anything like Marc and I, you're a little out of practice when it comes to being playful, so it's helpful to us to have this cheatsheet that defines several types of play:
NOVELTY: Studies have shown that one way to maintain or relight a spark is to try new things together. New experiences light up new parts of the brain, and create intrigue and excitement.
COMPETITIVE: Some, but not all, of us are really motivated by play with the potential to win, triumph and conquer. For our Funnected Challenge, I have a feeling this will work best if you are competing as a team against other teams versus trying to beat each other. We're trying to get more connected, not be pissed at each other, right?
ADVENTUROUS: Turns out there is a link between adrenaline and arousal! In Orlando, there's no end to the daring diversions available (including zip lining, paragliding and roller coaster challenges)!
EDUCATIONAL: For some couples, learning new ideas and stimulating their minds is the pathway to getting more connected. According to Success Magazine, couples who learned new things together felt closer to each other because those moments showed vulnerability to one another.
ENTERTAINING: Laughter is the glue keeping all happy relationships together, according to Huffington Post. The giggles are most effective when doing something together, versus being entertained by a TV show or movie. So, think playing silly games together (like Twister) or doing silly things together (like trying an improv class)
CREATIVE: Makers, tinkerers and creators alike love to work with their hands. That could include art, food or plants. We'll be sharing ideas for this category each week but you can also access our full list of Orlando workshops here.
ACTIVE & OUTSIDE: Sometimes something as simple as a bike ride or hike in a beautiful place is all you need to float your boat. Getting outdoors together to wander and enjoy the fresh air is healthy for all humans, not just couples. Loads of studies have shown that the benefits of being outdoors are innumerable, but they include boosts in energy, mental clarity and lowered blood pressure.
THRILLING: If being scared together is your thing, we couldn't have found a more perfect time of year to kick off this challenge. There are so many haunted houses, scare trails and events happening throughout October. You can access our full coverage for Halloween in Orlando here.
THIS WEEK'S IDEAS
THINGS TO DO
Farris and Foster's Chocolate Date Night
Every Friday at 7pm and 9pm, spend 90 minutes making chocolate treats together. Maximum capacity is 12 couples. $34.00 per couple (plus tax) and you get to take home one pound between the two of you. Call 407-770-1607 for reservations. (Feature image credit: Farris and Foster's)
WhirlyBall is best described as a combination of basketball, hockey and jai-alai played while riding an electrically powered machine, similar to a bumper car, called a WhirlyBug. OMG it's fun! Although the WhirlyBug resembles a bumper car, it is a far superior machine. Quicker, stronger and far more maneuverable, the WhirlyBug powers you and your team down court in a five on five game. WhirlyDome offers an 'all you can play' option for $25 on Sundays from 4-8pm and Thursdays from 6-10pm.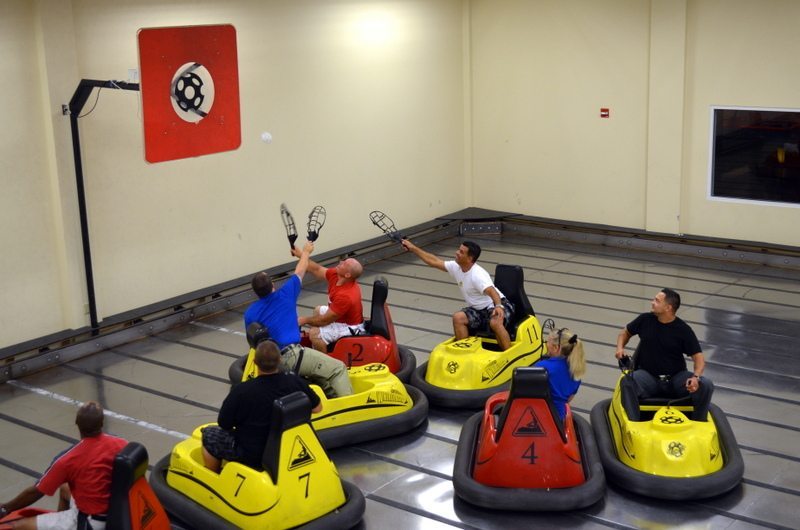 Adult Improv with SAK Comedy Lab
Running from October 11-25, 7pm at Garden Theater in Winter Garden, this three-session series will give you the opportunity to exercise your funny bone and learn the art of improv! Spice up your Friday nights in downtown Winter Garden, meet new friends, and join in the fun! $120 per person. Learn more about all of SAK's classes here: www.sakcomedylab.com/sakuniversity.
Check out a Video Game Bar
Go Roller Skating at Semoran Skateway
Public skates are scheduled all week long, including Friday, Saturday and Sunday night!
Visit Lake Lotus Park (Maitland/Altamonte)
This 150-acre nature preserve offers a gorgeous place to wander outdoors along its expansive boardwalk trail, much of it with lake views. The park is closed Monday – Wednesday, and open Thursday – Sunday from 8:30pm to 5:30pm. Weekday parking is available inside the park near the pavilions in the center of the park. Tram service is available from the off-site parking area on weekends and during special events. Get more details at: www.altamonte.org/959/Lake-Lotus-Park.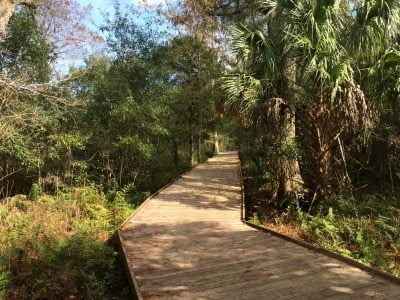 EVENTS
Couples Cooking: Oktoberfest
Wednesday, October 9, 6pm
Publix Aprons Cooking School – Dr. Phillips
No passport needed for this trip to Germany. Skip the lines and enjoy our plate of "gemutlichkeit" served hospitality and good cheer (and beer).
$100/couple
Knife Skills Class
Thursday, October 10, 6:30-8:30pm
The Ancient Olive
Learn how to slice, dice, julienne, and chiffonade. Appetizers will be served during this class. Maria Rivera, local personal chef of Sobremesa and a member of our Ancient Olive family, will show you techniques that you can use in your everyday cooking, so you can feel more confident in the kitchen, and open yourself up to creativity.
$50
Thornton 2nd Thursday Wine & Art Walk
Thursday, October 10, 6:30-9:30pm
Thornton Park District
Attendees come to celebrate the community, art, and partake in an evening of sights, sounds, food, shopping, and some tasty tastings all along the walk. For $15 (cash only), you'll get a glass and a map of over 25 businesses that will be offering you a tasty tasting. Along the way there will be live music, art vendor's, DJ's and more.
$15 (cash only)
Alive After 5: Oktoberfest
Thursday, October 10, 5-8pm
Sanford Welcome Center
Central Florida's largest recurring monthly street party in Historic Downtown Sanford. Festival goers come to celebrate the community and local artistry, and to partake in an evening of music, food, craft beers, and shopping.
FREE Admission
Paint Your State Workshop With Katie Holt
Friday, October 11, 6:30pm
Via Francesca – 152 North 4th Street, Lake Mary
Work in a small group learning watercolor techniques and create your own 8"x10" painting of the state of Florida with a few extra details to make it your own. Tickets include supplies, instruction and refreshments.
$40
By the way, we've partnered with Reunion Resort November 1-3, 2019 on a getaway and scavenger hunt experience. You can get all the details for this package here.
AT-HOME IDEAS
International night
Cook an amazing meal together themed with one specific country, such as Italy or France. Practice the language and try wine from that country, too.
Go camping (inside!)
Break out the tent, light some candles, make s'mores in the oven and whip up a living room picnic. You can get loads of ideas for an indoor camping night here: datenightguide.com/camping-date-night.
Play board games
We'll have more ideas next week! Can't wait to hear your stories and see your photos. Be sure to use #funnected when you share them on Instagram and Facebook so we can find them!
Have fun!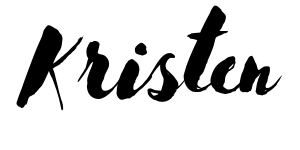 WANT TO 'PLAY' ALONG?
You can hop on board any time. You can start receiving the weekly email by signing up here:
[gravityform id="38″ title="false" description="false"]