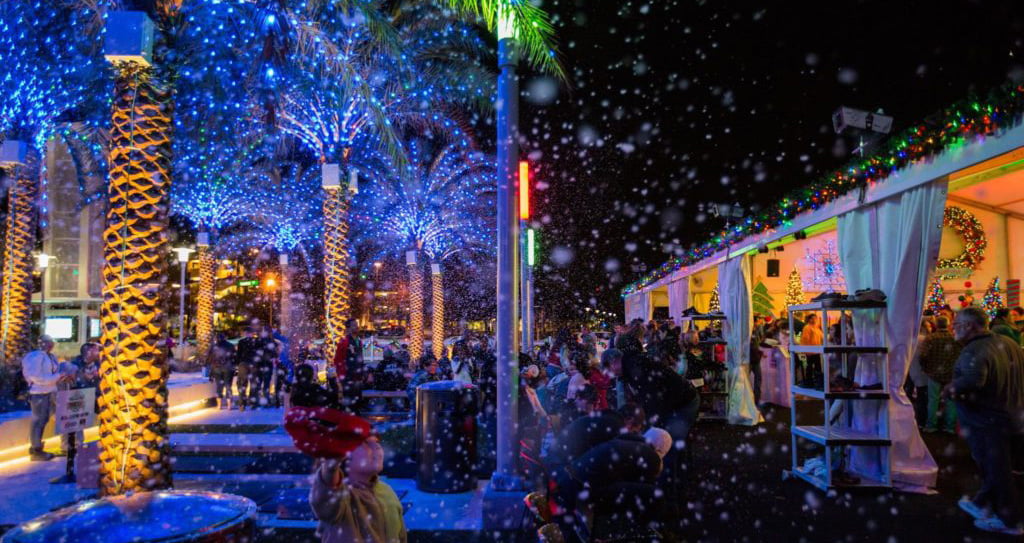 The holiday season is here! Daylight savings has shorted the afternoons, but it has given us more time to enjoy holiday lights and outdoor activities. There are a number of outdoor movies to enjoy with your honey, plus holiday-themed cooking and cocktail classes. The James Beard Foundation Celebrity Chef Tour Dinner is returning for the 4th year and the Orlando Ballet's The Nutcracker is a must-see at the Dr. Phillips Center for the Performing Arts. Here are our favorite events for the month of December. Happy Holidays, and be sure to use a ride-sharing service if partaking in any boozy activities!
December 1 – 2
Light Up UCF
November 16-January 1
CFE Arena
Holiday festival featuring a Holiday Light Show with more than 200,000 lights timed to holiday songs plus snowfall, ice skating rink, ferris wheel, Arctic Glide Ice Slide, and more.
FREE Admission; individual ride tickets start at $4 and combo tickets are also available.
ICE! featuring "A Christmas Story"
November 16-January 6
Gaylord Palms
Brought to life by ice artisans from Harbin, China, this year's theme is recreated in a colorful frozen showcase, with hand-carved ice sculptures depicting movie scenes throughout the immersive (and very chilly) 9-degree attraction.
Tickets are $28.99 per adult (use promo code FLR18 to save $3 on ICE! tickets when purchased online in advance)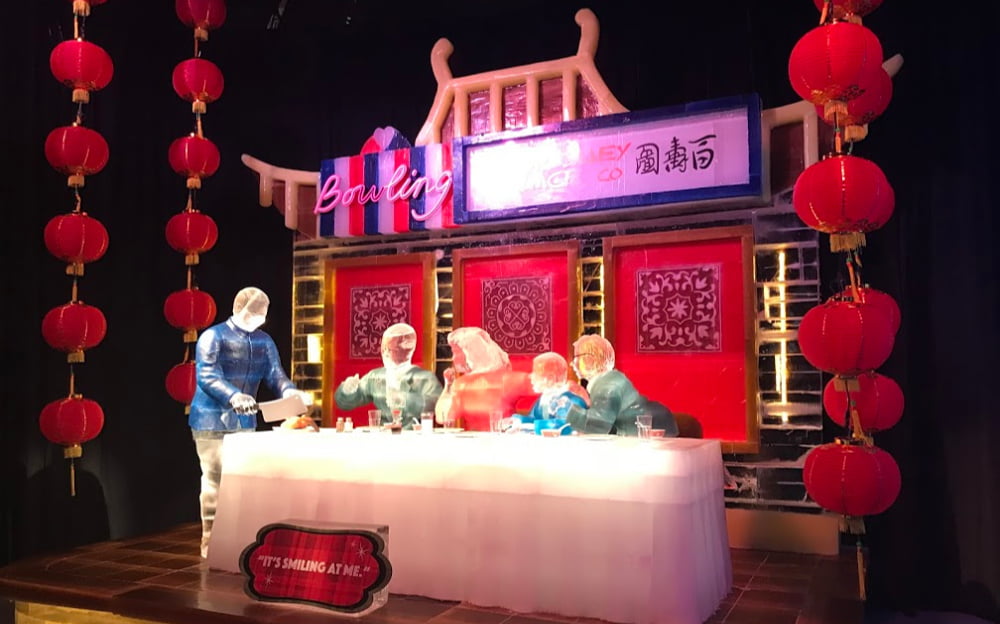 Cirque Dreams Unwrapped Stage Show
November 16-January 6
Gaylord Palms
Be dazzled by an array of seasonal characters brought to life in a dreamscape of imaginative costumes and creativity, while stunning feats of showmanship are performed on stage and in the air. The entire family can enjoy this uniquely inspired 25-minute Christmas dream presented with the Broadway style and inventive theatrics for which Cirque Dreams is renowned.
FREE Admission is first come, first served (guaranteed seating from $15.99 per adult)
A Christmas Carol
November 28 – December 30
Orlando Shakespeare Theater
Back by popular demand, celebrate the holidays with Dickens' classic ghost tale! The miserly and miserable Ebenezer Scrooge greets each Christmas with a "bah humbug," until he is visited by the Ghosts of Christmas Past, Present, and Yet to Come.
Tickets start at $30
The Resting Brunch Face
Saturday, December 1, 11:30am-3:30pm
The Abbey
Brunch, booze, DJ spinning the best pop & house of the 80's 90's '00s and today, and more.
Tickets start at $15
Soundspace
Saturday, December 1, 12-4pm
Orlando Museum of Art
Enjoy a celebration of community voices – music, dance, spoken word, and poetry. Performances inspired by the art of Nick Cave and Purvis Young will be held in the Rotunda, SunTrust auditorium, and galleries throughout the afternoon.
$15
2nd Annual Ugly Sweater Crawl: Orlando
Saturday, December 1, 4-11:30pm
Wall Street Area Bars
Get that Goodwill sweater, find those tacky holiday pants, and get ready to jingle bell ROCK!
$12-23
Light Up the Holidays
Saturday, December 1, 5-9pm
Cranes Roost Park
Watch as the park comes alive with spectacular holiday displays featuring 200,000 lights and a 60-foot tree decorated with thousands of ornaments and over a mile of garland. Event also features live music, fireworks show, photos with Santa and Mrs. Claus and more.
Sunset & Symphony Holiday Music Concerts
Saturday, December 1, 6-8pm
Bok Tower Gardens
Enjoy a full day of music and holiday festivities culminating in the evening finale performance by the Orlando Philharmonic Orchestra and the Singing Tower carillon.
$35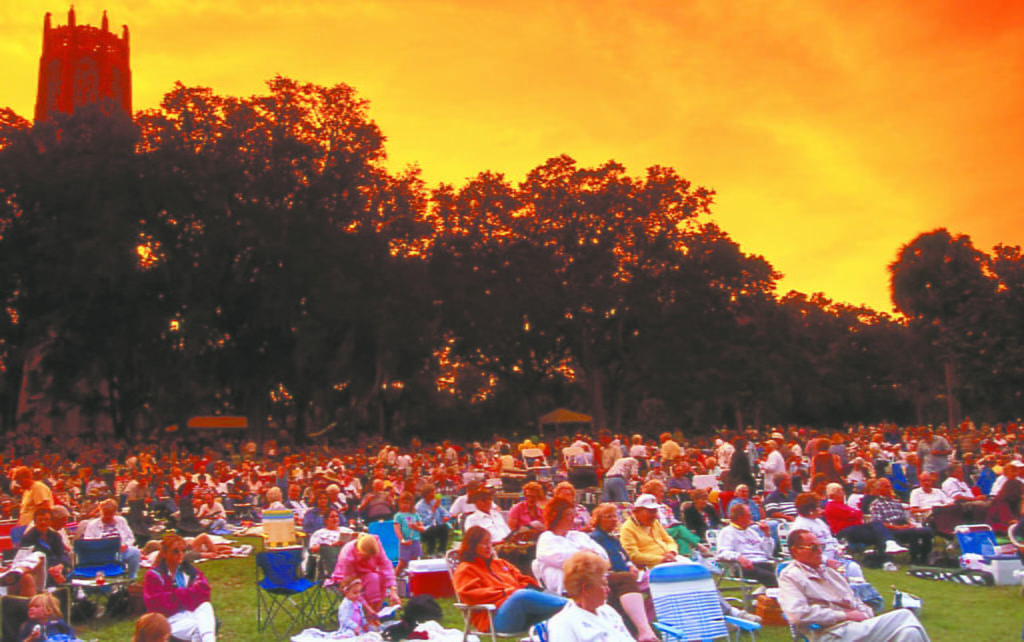 James Beard Foundation Celebrity Chef Tour Dinner
Saturday, December 1, 6:30-10pm
Four Seasons Resort Orlando
4th Annual James Beard Foundation Celebrity Chef Tour Dinner featuring an incredible group of guest chefs for an unforgettable multi-course dinner event.
$235/person
Popcorn Flicks in the Park: Christmas with the Kranks
Saturday, December 1, 7pm
Central Park, Winter Park
Enjoy a free outdoor movie at Winter Park's Central Park in partnership with Enzian Theater. Guests are encouraged to bring blankets, snacks, and other goodies.
FREE Admission
DeLand Indie Market at Artisan Alley
Sunday, December 2, 11am-5pm
Artisan Alley, DeLand
The DeLand Indie Market is a curated event that is held 4 times a year showcasing Artists, Boutiques, Vintage and Handcrafted Vendors
FREE Admission
12 Beers of Christmas
Sunday, December 2, 11:30am-3:30pm
Morimoto Asia
The event will feature multiple stations of holiday-themed beers from local breweries including Crooked Can Brewing Company, Rogue Ales, Coppertail Brewing Company, Redlight Redlight, Bowigens, Cask & Larder, Red Cypress, 3 Daughters, Baird Brewing, Hourglass Brewing, and Motorworks Brewing. Enjoy pairings of Pan-Asian bites at each station, while taking in the beautiful backdrop of the restaurant's award-winning dining room.
$55/person
4th Annual Champagne & Cheese Festival
Sunday, December 2, 1-4pm
The Wine Room on Park Avenue
The Wine Room hosts the 4th Annual Champagne & Cheese Festival, a walk-around event featuring dozens of bubbles and an artisan cheese spread.
$85/person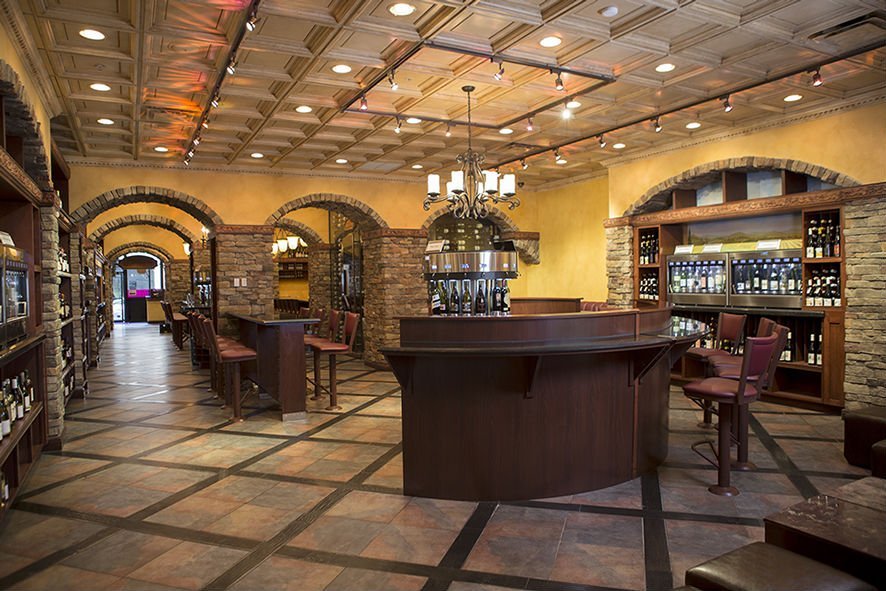 Will's A Faire Vintage & Indie Art Holiday Market at Will's Pub
Sunday, December 2, 1-8:30pm
Will's Pub
Will's A Faire is the biggest outdoor/indoor vendor market in Orlando, with 70+ vendors, live music a la Southern Fried Sunday, craft cocktails, sodas and brews from Will's Pub & lil Indies, food trucks, and free fun for the entire family.
FREE Admission
December 3 – 9
Chef Night with New Moon Market
Thursday, December 6, 6-8:30pm
The Emeril Lagasse Foundation Kitchen House & Culinary Garden
Join New Moon Market's owner Jennifer Moon-Huggett and Chef Sarah Cahill for a fun-filled evening learning how to eat well! Healthy smoothies, juices, and meals you can make every day, every month, and all year long.
$65
Christmas Movie Mondays at À La Cart
December 3, 10, 17, 6pm
À La Cart Orlando
Come enjoy your favorite Christmas classics on the lawn the first three Mondays of December! Each evening includes a double feature, a raffle with movie-themed prices, four food trucks, and alcoholic/non-alcoholic beverages available at the bar.
December 3: How the Grinch Stole Christmas & Home Alone
December 10: Year Without a Santa Claus & Christmas Vacation (Please keep in mind this one is PG-13)
December 17: Rudolph the Red-Nosed Reindeer & Elf
FREE admission; menu prices vary
1st Thursdays: Art Under $200
Thursday, December 6, 6-9pm
Orlando Museum of Art
On the first Thursday of each month, Central Florida has an opportunity to discover local artists, listen to live music and mingle with an eclectic mix of people. There are cash bars serving wine, beer, soft drinks and water, and café offerings from area restaurants.
$15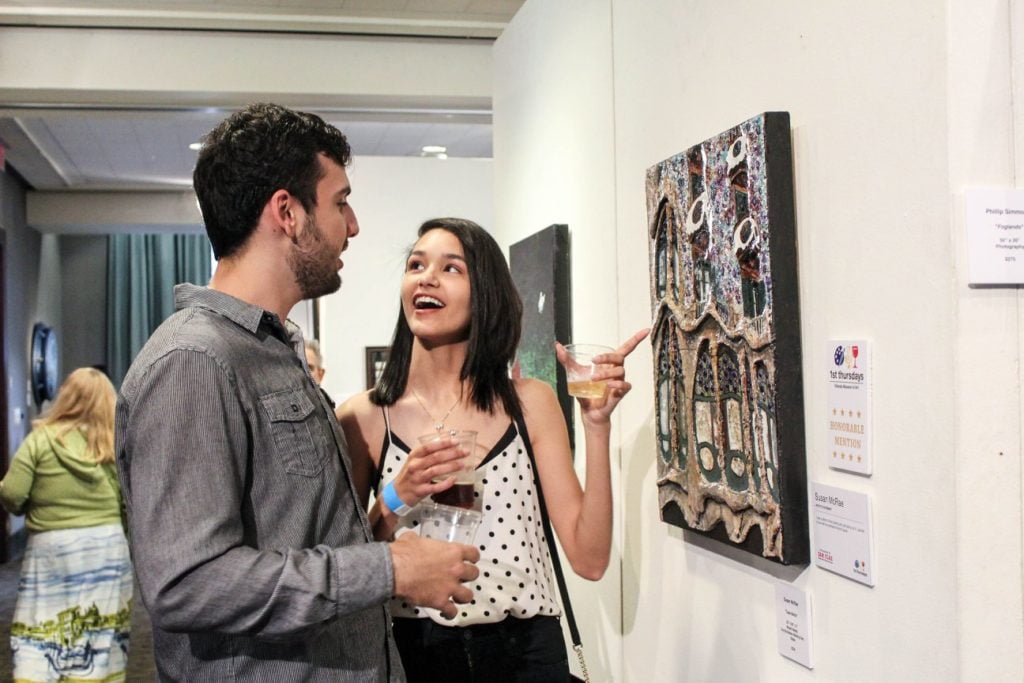 40th Annual Christmas in the Park
Thursday, December 6, 6:15-8pm
Central Park, Winter Park
The two-hour program begins at 6:15 p.m. Central Park creates the beautiful backdrop for the lighting of nine turn-of-the-century Tiffany windows as the Bach Festival Choir performs in concert on the main stage.
FREE Admission
Sweet & Savory
Thursday, December 6, 7pm
The Veranda – Thornton Park
Sweet & Savory is Orlando Weekly's most intimate event to date, featuring the city's most decadent eateries serving indulgent desserts as well as succulent savories, complimentary cocktails, brews, and entertainment.
$36-65
Popcorn Flicks in the Park: Miracle on 34th Street
Friday, December 7, 7pm
Central Park, Winter Park
Enjoy a free outdoor movie at Winter Park's Central Park in partnership with Enzian Theater. Guests are encouraged to bring blankets, snacks, and other goodies. Movies are typically screened on the second Thursday of each month, though there are exceptions.
FREE Admission
Tokyo Soul | A Dragonfly Dinner Event Encore
December 6-7, 7-9pm
Dragonfly Robata Grill & Sushi
Inspired by street food classics born in Tokyo, and seasoned with the flavors of the deep South Southern Kitchen, this dinner event is unique to Dr. Phillips. Adventure out of your norm, and experience a dinner combination you never knew you needed-Japanese Street food with true Southern Soul.
$50/person
Jake's Beer Dinner – Terrapin Beer Co.
Friday, December 7, 6:30pm
Jake's American Bar – Clipper Room; Loews Royal Pacific Resort at Universal Orlando
Taking place only a handful of times each year, the dinner features five expertly prepared courses that the hotel's award-winning chefs pair with local or regional specialty craft beers. Jake's Beer Dinner is an adults (ages 21+) only event.
$55
Holiday Movies in the Park – The Polar Express
Friday, December 7, 7-10pm
Walt Disney Ampitheatre at Lake Eola
Experience the sights and sounds of the season when visiting Downtown for the Holidays. Throughout the entire month of December, downtown Orlando is offering free holiday movies for all to enjoy.
FREE Admission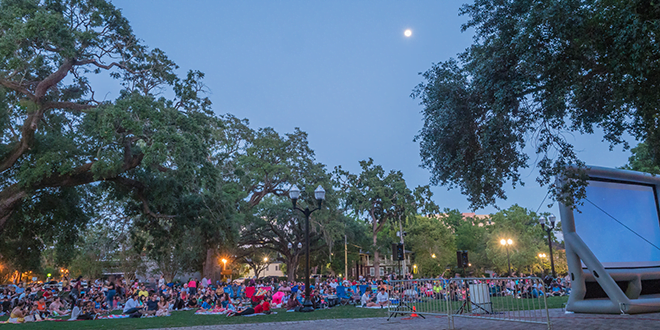 The 12 Bars of Christmas Pub Crawl
Friday, December 7, 8pm-1am
Wall Street, Orlando
Get dressed up in all of your favorite holiday gear from Santa hats to ugly sweaters to anything that helps spread that holiday cheer.
$20 cash OR bring a new unwrapped toy/toys valued at a minimum of $20
Wine & Chocolate Festival
December 7-9
Lakeridge Winery
Local Chocolatiers will be on hand with their delicious treats, as well as local Artists and Crafters displaying their work. Enjoy live music by incredible bands on outdoor stage throughout the entire weekend. Lakeridge wine, beer, soft drinks and a variety of food will be available for purchase, along with complimentary Winery tours and tasting.
$10/per day
Orlando Ballet Presents The Nutcracker
December 7-16
Dr. Phillips Center for the Performing Arts
Orlando Ballet presents the cherished holiday tradition, The Nutcracker. Let your imagination fly as you join Clara on a spectacular journey through waltzing snowflakes, mischievous mice and dancing confectionary with the iconic Sugar Plum Fairy.
Tickets start at $19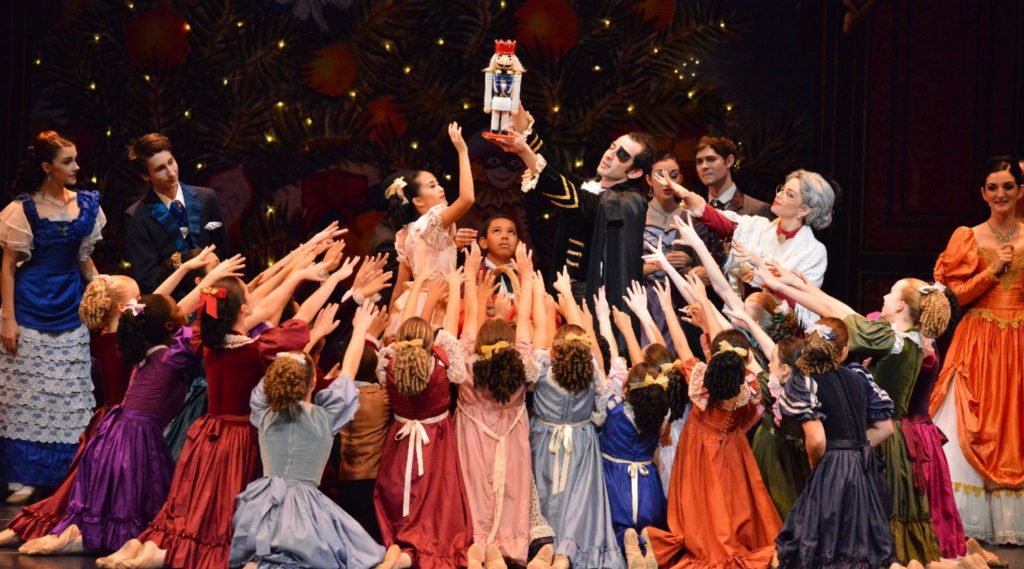 Movie Night at Leu Gardens: National Lampoon's Christmas Vacation
Friday, December 7, 7:30pm
Leu Gardens
The gardens open at 6 and the movie begins at 7:30. Outside food and alcohol are permitted – enjoy responsibly!
$6; free for members
Winter on the Avenue and Annual Holiday Tree Lighting
Friday, December 7, 5-10pm
Park Avenue, Winter Park
Join in the tradition of Winter Park holiday festivities as Park Avenue is transformed into a winter wonderland, complete with a tree lighting, carolers, and a visit from Santa.
FREE Admission
Holiday Cooking Class
Saturday, December 8, 12- 2pm
Paddlefish
Come aboard the 3rd deck rooftop and enjoy a holiday themed cooking class demonstration with Executive Chef Steve Richard. Guests will learn "Risotto the right way", braising beef short ribs, and holiday bread pudding.
$50
Winter Spark Baldwin Park
Saturday, December 8, 4-8pm
New Broad Street, Baldwin Park
This family-friendly event begins with a small holiday festival (4-8pm) with artists, vendors, food, and an opportunity for pictures with Santa & Mrs. Claus. At 7pm sharp, a fantastic lighted parade will march down New Broad Street toward the lake. Be sure to stay after the parade to enjoy music and holiday shopping until 8pm.
FREE Admission
Centermost Point Invitational Beer Festival
Saturday, December 8, 12-4pm
Ten 10 Brewing
Orlando Florida's latest beer festival presented by What Ales Ya Podcast and Ten10 Brewing Co. featuring close to 20 breweries from outside of Orlando (surrounding cities and out of state) with over 60 rare and new beers to be sampled.
$25-35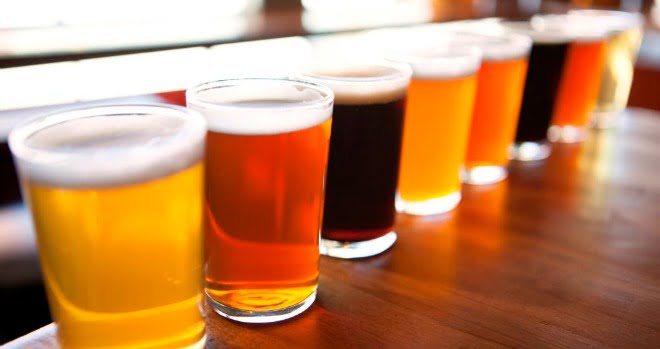 3rd Annual Holiday Art Market
Saturday, December 8, 2-7pm
Orlando Brewing
Orlando Brewing's 3rd Annual Holiday Market will feature local art & craft vendors, food from Not Your Mama's Pancakes, LLC, desserts by Delightful Cakes, and live music performances by David Bathen Violinist and DJ and more. In addition, they will be collecting item donations for the Coalition for the Homeless of Central Florida.
FREE Admission
Relive the Repeal – Roarin' 20s Party
Saturday, December 8, 5-11pm
The Pharmacy
Celebrate the end of prohibition back in December 1933. Don't forget to dress to the nines for a roarin' good time! Drink specials and $35 FALL prix fixe available.
FREE Admission; food and drink prices vary
Lake Nona Holiday Festival
December 8-30, 3-10pm
Lake Nona Town Center
The Lake Nona Holiday Festival will feature one of Central Florida's only outdoor, open-air skating rinks, live entertainment, occasional snow falls, festive food and drink options, classic holiday movies, and appearances from the big man himself, Santa Claus. The Lake Nona Holiday Festival will be open Thursday-Sunday.
FREE Admission
Ain't No Party Like a Filipino Party
Sunday, December 9, 2pm
Kadence
Come celebrate the new year – kamayan style! No forks, no spoons. . . just banana leaves topped with mountains of Filipino food and great company. Come hungry!
$75
4th Annual Champagne & Cheese Festival (2nd Date Added)
Sunday, December 9, 1-4pm
The Wine Room on Park Avenue
The Wine Room hosts the 4th Annual Champagne & Cheese Festival, a walk-around event featuring dozens of bubbles and an artisan cheese spread.
$85/person
December 10 – 16
Ramen Rumble 2
Monday, December 10, 6pm-9pm
The Osprey Tavern
Friendly ramen cooking competition between three local Orlando chefs to benefit their favorite charity. The contestants are Yuhi Fujinaga – Executive Chef Morimoto Asia at Disney Springs, Kevin Kel Phanhvilay – Chef/Owner Sticky Rice Lao Street Food and Travis Cliff – Head Chef Jade New Asian.
$40
Annual Truffle Dinner at K Restaurant
Tuesday, December 11, 6:30pm
K Restaurant
Six course menu  & wine pairing featuring truffles from Italy, France, and United States.
$160
Holiday Mixology Class
Wednesday, December 12, 12-3pm
Paddlefish
Partake in a mixology demonstration class and learn how to make classic holiday cocktials that will wow your guests at your next party. Light bites will be served during class.
$55
Pour Over Coffee 101: The Chemex
Wednesday, December 12, 6-7pm
The Glass Knife
An interactive, step-by-step course on manual brewing with a Chemex, explain basic coffee terminology and share some insights on Onyx Coffee Lab, the coffee proudly served in every cup at The Glass Knife.
$25
Bubbles & Ginger
Wednesday, December 12, 7pm
Ritz Carlton Orlando Grande Lakes
Celebrate National Gingerbread House Day in good company with champagne and savory treats while creating your own version of a Gingerbread House.
$250/person
Orlando Story Club Best of 2018: My Favorite Things
Wednesday, December 12, 7-9:30pm
The Abbey
The time has come for Orlando Story Club 2018 winners to storm the stage and share their best personal narratives in hopes of being crowned the best storyteller of the year.  All qualifying storytellers are given the opportunity to put their name in a hat, and chosen individuals are selected at random to share their stories for the enjoyment of the local community. The December event theme is "My Favorite Things" and the benefiting organization is ArtReach Orlando.
$5
Polar Dash
Thursday, December 13, 8pm
Gaylord Palms
Grab your friends and don your beach wear for this mishmash of Florida fun in a winter wonderland! Dash through the 9-degree ICE! attraction with ice slides and more, before warming up in the Alpine Village with hot chocolate, a live DJ and eight snow tubing lanes.
$30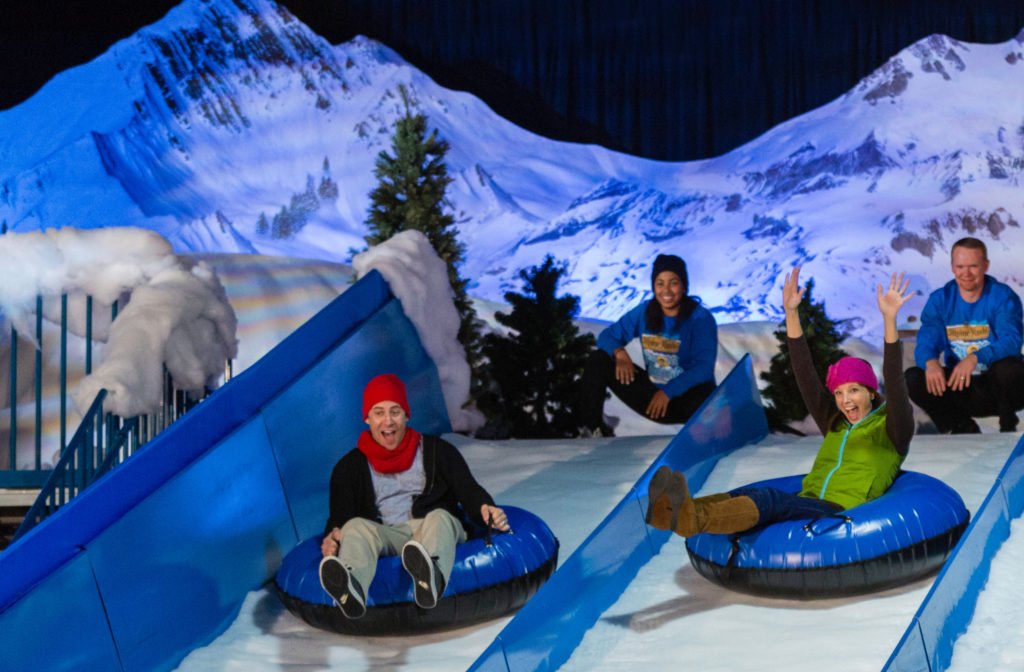 Alive After 5 – Holiday Fest
Thursday, December 13, 5-8pm
Sanford Welcome Center
Every 2nd Thursday of each month from 5-8pm, this is the place to be in Seminole County! This street party held in Historic Downtown Sanford (rain or shine) features several food trucks, live music, and a large selection of vendors and artisans selling their goods. November's AA5 theme is Chili Cook Off.
FREE Admission
Thornton 2nd Thursday Wine & Art Walk
Thursday, December 13, 6:30-9:30pm
Thornton Park District
Pick up a glass and map, then stroll the district visiting over 25 businesses offering tastings.
$15 (cash only)
Moet Hennessy Champagne Pairing Dinner
Thursday, December 13, 6:30-10pm
Capa Steakhouse & Bar
This five-course meal will be prepared by Capa Chef Gabriel Massip and Executive Pastry Chef Rabii Saber, along with premium Champagne pairings.
$295/person
Let There Be Joy! A Christmas Celebration
December 13 & 14, 7:30pm
Presented by Central Florida Community Arts at Northland Church
A holiday spectacular performed by the CFCArts Community Choir and Symphony Orchestra.
Tickets from $10 (in advance)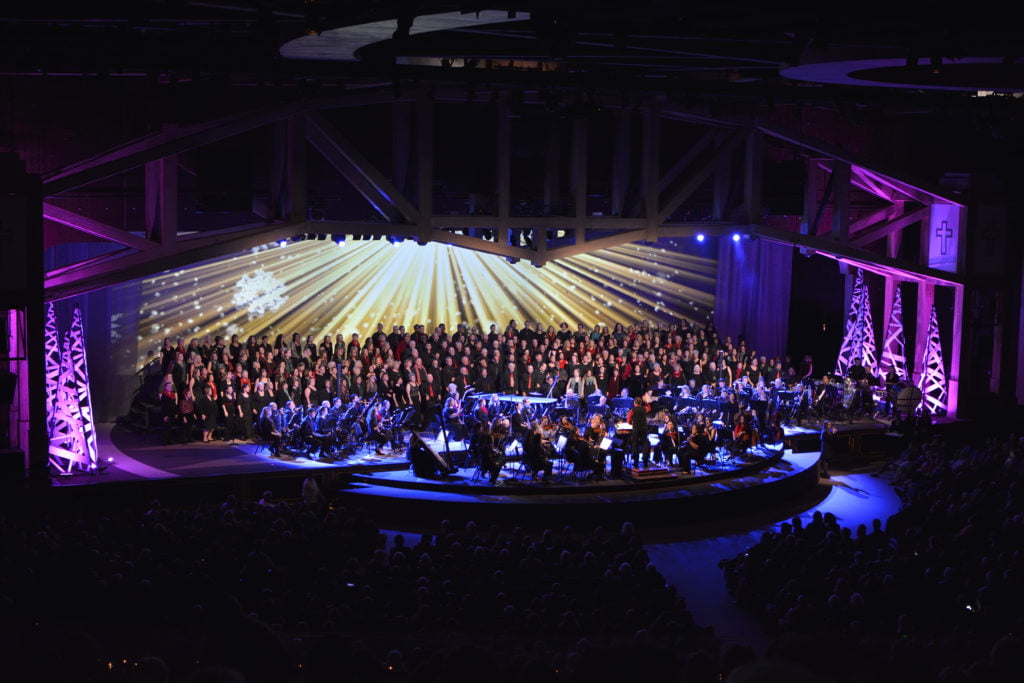 Holiday Art & Music in the Park and Food Truck Bazaar
Friday, December 14, 6-9pm
Lake Concord Park
The Food Truck Bazaar features 12 different food trucks providing a unique culinary experience.  As part of the event, more than 20 local businesses and artisan booths are selling jewelry, photography, paintings, and an assortment of other unique gifts and services
FREE Admission
Jane Lynch A Swingin' Little Christmas
December 14-16
Dr. Phillips Center for the Performing Arts
Fresh from her iconic portrayal of Sue Sylvester on Glee and her Broadway debut as Miss Hannigan in Annie, Jane will bring her comic skills and musical prowess to the theater stage. She will delight the crowd with poignant and hilarious takes on holiday favorites.
Tickets start at $55
Orlando Blues & Jazz Festival
Saturday, December 15, 2-7pm
Eagle Nest Park
Enjoy a day of live blues & jazz during the holiday season! Eat from 15 food trucks, enjoy shopping from vendors for last minute gifts, meet Santa and enjoy our kid-zone and more! Performances by Ramona The Band, The Smokin Torpedoes, The conglomerate and more.
FREE Admission
Tour of Italy Wine Dinner
Saturday, December 15, 7pm
PRIMO; Grande Lakes Orlando
Enjoy an exclusive dining experience exploring wine and cuisine from Italy's top regions.
$105/person
RDV Snow Fest
Saturday, December 15, 2-6pm
RDV Sportsplex Ice Den
During SNOW FEST, attendees can ice skate, play in REAL snow, learn to Curl, enjoy a snow slide for kids, bounce houses, live DJs, and get their faces painted.
$20
Gingerbread & Craft Beer Pairing
Saturday, December 15, 12pm
Playalinda Brewing Company – Hardware Store
Come out for a delicious pairing of craft beers with our house-made gingerbread cookies! Enjoy a flight of gingerbread cookies with special icings paired with a flight of some of your favorite Playalinda beers.
Sanford Art Walk: Holiday Trees & Elf on a Shelf
December 15, 6-9pm
Sanford Welcome Center
A juried art show in the Historic Sanford Welcome Center, and a walking tour of the art venues located in historic downtown Sanford.
FREE Admission
December 17 – 23
Irving Berlin's White Christmas
December 18-23
Dr. Phillips Center for the Performing Arts
Based on the 1954 movie starring Bing Crosby, Danny Kaye, Rosemary Clooney and Vera-Ellen, Irving Berlin's White Christmas tells the story of a song-and-dance team putting on a show in a magical Vermont inn and falling for a stunning sister act in the process. It's full of dancing, laughter and some of the greatest songs ever written—including "Happy Holiday", "Sisters", "The Best Things Happen While You're Dancing", "Snow" and the unforgettable title song.
Tickets start at $84
Doughnut & Beer Pairing
Wednesday, December 19, 7-9pm
Orlando Brewing
Dig into organic mini doughnuts paired perfectly with four of our organic brews (5 oz sampler glasses) at this guided pairing.
MIA Beer Dinner at À La Cart Orlando
Wednesday, December 19, seatings at 5:30 and 7:30pm
À La Cart Orlando
Enjoy a five-course beer paired dinner featuring MIA Beer Company beers.
$35; purchase tickets in person or by calling (407) 776-4693
3rd Thursday Gallery Hop
Thursday, December 20, 6-9pm
Downtown Arts District Orlando
Join thousands of visitors who converge in Downtown Orlando for Orlando's Gallery Hop featuring venues such as CityArts Factory and Redefine Gallery.
FREE Admission for Downtown Orlando Partnership members; $25 for non-members
Yoga Under the Stars
Friday, December 21, 6:30-8:30pm
Orlando Brewing
December's Yoga Under the Stars falls on the Winter Solstice and will begin at 6:30PM. Anyone wearing a onesie will receive a $1 off all OB beers on tap for the night! **Onesie is not required to join the yoga class**
Advance purchase: $12; walk-ins: $14
Get Up and Go Kayaking Full Moon Paddle
Saturday, December 22, 9:30-11:30pm
Winter Park Chain of Lakes
Glow in the dark, moonlit paddle in clear kayaks through the beautiful Winter Park Chain of Lakes.
$55
7th Annual Christmas Light Ride
Saturday, December 22, 7-8pm
Retro City Cycles
take a ride through Ivanhoe Village and College Park to take in the great light displays. Ride will be about 6 miles at a casual pace, all bikes welcome! Don't forget to decorate your bike! Donations are asked to benefit One Heart for Women and Children, to help bring Christmas to those who might not otherwise be able to celebrate.
FREE Admission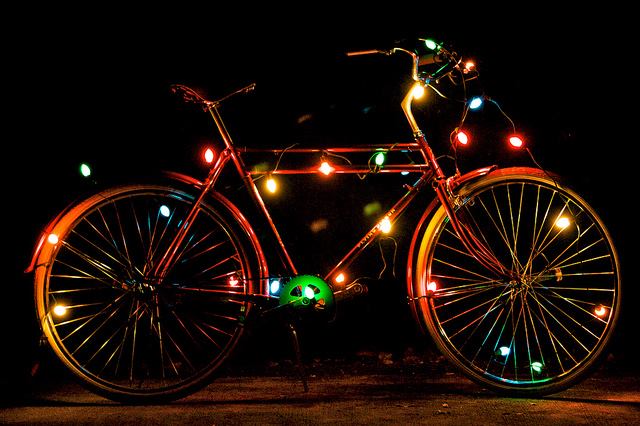 Wekiva's Winter Wonderland VIP Party
Saturday, December 22, 7-11pm
Wekiva Island
The Island will be open from 7-11pm only to VIP ticket holders! Select beers and wine included along with a delicious small plate selection by Without A Paddle Cafe. Portion of proceeds will be donated to The Audubon Center For Birds Of Prey.
Tickets start at $50/person, $90/couple
December 24 – 31
Feast of the Seven Fishes
Monday, December 24, 6:30pm
Reel Fish Coastal Kitchen + Bar
A special seven-course prix fixe menu will feature all-inclusive new world and old world wine pairings.
$69/person (plus tax + gratuity); reserve by calling 407-543-3474
Charity Paddle for Alex McKeeman at Rock Springs
Thursday, December 27, 8am-5pm
Rock Springs
On December 27th at Rock Springs we will be honoring Alex by offering our normal tours as scheduled, however, ALL of the proceeds will go directly to a charity of his families choice: ConserveFlorida.org.
The Best of Wine, Cheese, and Chocolate Perfectly Paired
Friday, December 28, 7-9:30pm
Quantum Leap Winery
Enjoy the best pairings of 2018 in Quantum Leap's annual "best of" class with 5 complete pairings of wine, cheese and Peterbrooke Chocolatier of Winter Park chocolate confections.
$50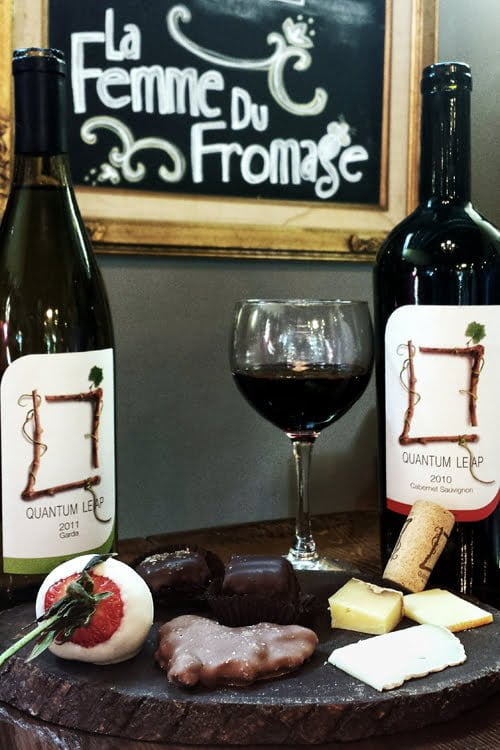 Camping World Bowl
Friday, December 28, 5:15pm
Camping World Stadium
The Camping World Bowl matches top teams from the Big 12 and Atlantic Coast conferences in late December in Orlando.
$50
Orlando Citrus Parade benefiting Give Kids the World
Saturday, December 29, 11am
Rosalind Avenue, between Central Avenue and Robinson Street
In addition to its signature citrus floats made of tangerines, grapefruits and oranges, the parade will feature celebrities, large-scale parade floats, local celebrities as Honorary Grand Marshals
(hometown heroes), spirited high school marching bands from across the nation and more.
$30-40
Jake's Beer Dinner – Best of 2018
Monday, December 31, 7pm
Jake's American Bar – Clipper Room; Loews Royal Pacific Resort at Universal Orlando
Set inside the Jake's American Bar's private Clipper Room, this special event celebrates a wide range of craft brews, signature entrees and desserts, all created especially for you by the award-winning chefs at Loews Royal Pacific Resort at Universal Orlando.
$69.23
NOUVEAU: A Glamorous New Year's Eve
Monday, December 31, 9:30pm-1:30am
Orlando Museum of Art
Enjoy an open bar, heavy hors d'oeuvres and desserts by Arthur's Catering, live music in the rotunda, a photo booth, a DJ in the galleries, and a champagne toast as you watch a spectacular firework display at midnight.
$125/person, $225/couples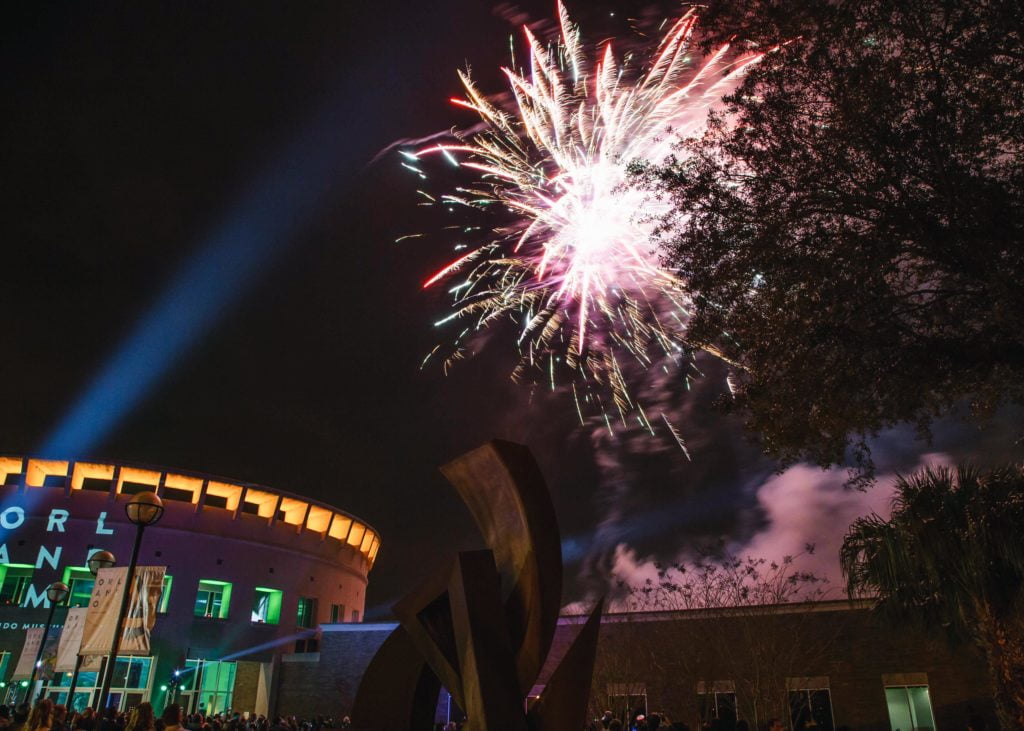 Ring in 2019 at Topgolf
Monday, December 31, 9pm-1am
Topgolf Orlando
Enjoy live entertainment, a chef-inspired menu and an unforgettable midnight celebration.
$225
New Year's Eve Fiesta
Monday, December 31
Tapa Toro
Say 'adiós' to 2018 with a scrumptious Spanish meal, and 'hola' to 2019 with a champagne toast. Plus, enjoy live flamenco dancing all night long.
$45
New Year's Eve Party at Mango's
Mango's Tropical Cafe, International Drive
7pm-3am
Music, gourmet food, champagne, special NYE dining menu, outdoor cafe party and more.
From $50; additional packages available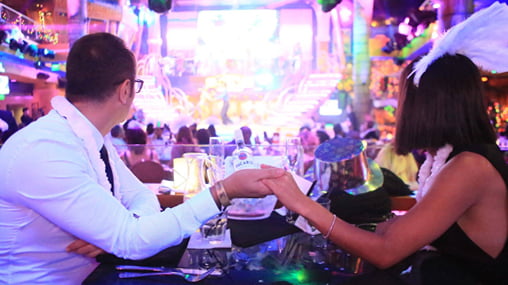 Great Gatsby New Years Party
9pm – 2am
World of Beer – Downtown Orlando
Tickets include an all you can drink open bar and an appetizer/dessert spread. DJ all night, champagne toast at midnight and prizes for best dressed plus multiple giveaways.
$100/person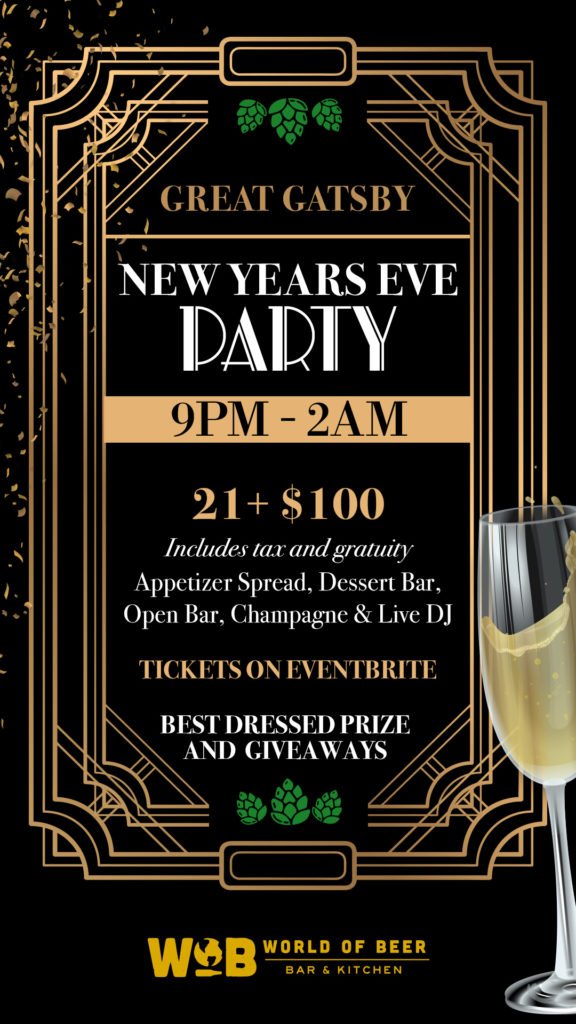 New Year's Eve Afterparty at Highball & Harvest
Monday, December 31, 10pm
Highball & Harvest
Ring in the New Year with hand crafted cocktails, late night small bites, live entertainment and our spectacular fireworks display over the Grande Lake. Ages 21+ only, ID required.
New Year's Bash Buffet at Wreckers
Monday, December 31, 8:30pm-1am
Gaylord Palms
Ring in 2019 at Wreckers Sports Bar's New Year's Eve Bash featuring a live DJ, midnight balloon drop and party favors! Enjoy a buffet meal, including salad, charcuterie and carving stations, plus specialty dessert selections as you view celebrations from around the world on 37-foot TV screens.
$50
New Year's Eve at The Edison
Monday, December 31, 7:30pm
The Edison
Celebrate The Edison's 1 Year Anniversary with a dazzling gala on New Year's Eve showcasing our crave-worthy food, exceptional cocktails and world class entertainment. The Edison's doors will open at 7:30 p.m., allowing guests ample time to eat, drink and be merry, right up through a special midnight toast to ring in 2019. Guests must be 21 and up.
$150
Una Noche en Havana
Monday, December 31, 9pm
Cuba Libre Orlando
New Year's Eve party featuring buffet, DJ & dancing, reserved table all night, champagne toast at midnight, party favors, optional drink package add-ons and more.
$100/person
Looking for more NYE happenings? Check out our 2019 NYE Event Preview!
Feature image credit: Light Up UCF