Now that fall is almost here, we (hopefully) won't have to explore our beautiful city with an umbrella handy. Whether you're going on a first date or having a sitter watch the kids, finding something inexpensive to attend in the city can be a hefty task. Here's everything happening in The City Beautiful for FREE (or almost free) this fall!
OKTOBERFEST/FALL FESTIVALS
Oktoberfest at Orlando Brewing
September 22
This family-friendly event begins at 1pm and includes Traditional German food available from Backhaus Orlando, live music and games, tapping of Orlando Brewing's organic 2018 Oktoberfest Märzen Lager, a best dressed contest and more.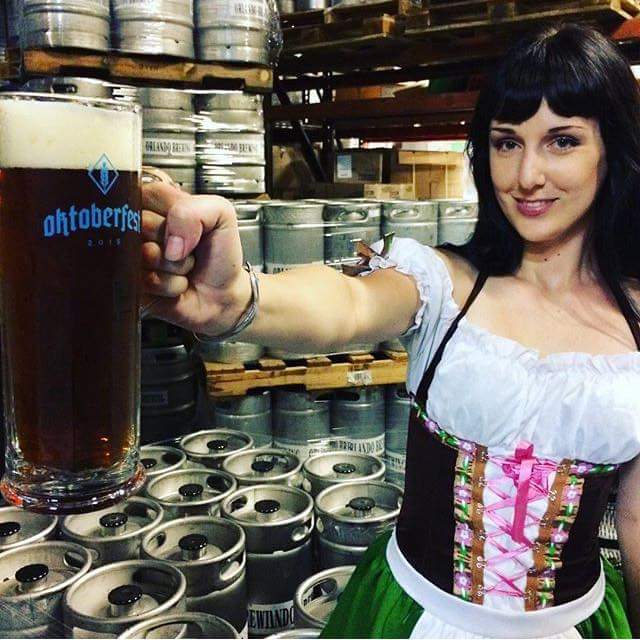 Oktoberfest Downtown
October 6
Enjoy German beer, music, and culture in this full-day event taking over Downtown Orlando. There will be 14 venues participating including Side Bar, Underground Public House and Swigg's. The event is FREE to attend, but food and drink are extra.
Zombietoberfest + The Night Market at Audubon
October 6
If you enjoy visiting the weekly Farmer's Market that happens every Monday in Audubon Park, you'll love this once-a-year event. Local vendors, live music, food trucks, free costume contest, 2 craft beer gardens, and a movie on the big screen (near Redlight Redlight) are just a few of the activities offered from 5-10pm.
Alive After 5 – Oktoberfest
October 11
Every 2nd Thursday of each month from 5-8pm, this is the place to be in Seminole County! This street party held in Historic Downtown Sanford (rain or shine) features several food trucks, live music, and a large selection of vendors and artisans selling their goods. October's AA5 theme is Oktoberfest.
Downtown Sanford Oktoberfest
October 12-14
A German Street Party in Historic Downtown Sanford featuring authentic German food from Hollerbach's Willow Tree Café German restaurant, real imported German beer, polka music, Lederhosen, Dirndls, Schuhplattler dancing and more.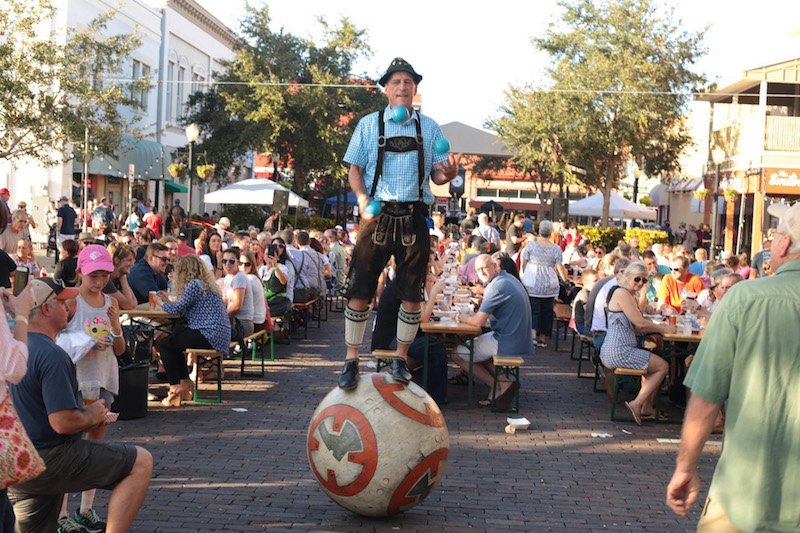 Avalon Park Oktoberfest
October 13-14
Downtown Avalon Park's Oktoberfest festival will include a selection of food trucks, German music courtesy of Europa, an adult beer garden, children's games and bounce houses. Though the official Community Festival is scheduled for Saturday from 5-10pm, there will be a Beer Garden Preview on Friday the 13th starting at 5.
4th Annual Crooked Can Oktoberfest
October 19-21
Live German Music, authentic food, arts, entertainment, and a BEER GARDEN, of course.
Will's A Faire Fall Market at Will's Pub
October 21
Don't miss this one-day vintage, retro, local and handmade market that takes place at Will's Pub in the Mills 50 District. There will be food trucks on hand as well as live music from 1pm-8:30pm.
Spooky Star Party
October 27, 5-10pm
The Seminole State Planetarium is hosting a FREE Star Party on October 27 from 5-10pm. The event includes telescope viewings, a chemistry demonstration, planetarium shows, and more. Wear your Halloween costume!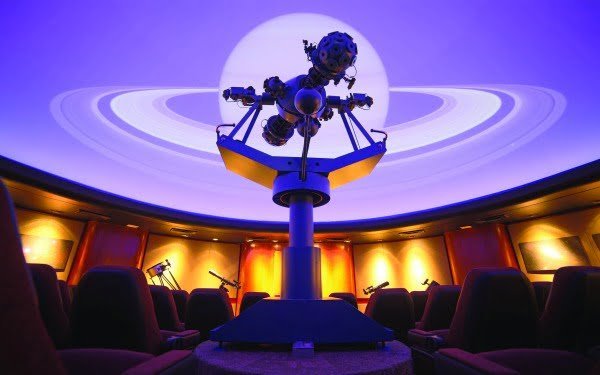 HALLOWEEN HAPPENINGS
Vintage Halloween Costumes at the Lake Mary Museum
Through October 27
This free exhibit includes a collection of antique Halloween costumes and decorations. Museum hours are Tuesday & Saturday 10am-3pm, and Wednesday-Thursday 11am-7pm.
Halloween Howl At Rollins College
October 27
This family-friendly event will take place from 1-4pm and features haunted houses, a costume contest, crafts, games, and music.
Spooktacular – Avalon Park
October 27
Enjoy trick or treating and prizes from 5-9pm in Downtown Avalon Park. Guests can pick up a trick or treat route map at the FLATS leasing office prior to the event.
Eden Bar's Halloween Party
October 27
Celebrate Halloween at this annual free event. There will be live DJ music, a costume contest with prizes for scariest costume, most original, and best Hollywood movie couple, along with drink specials. Come dressed to impress in your Halloween best! This event is 21+ only.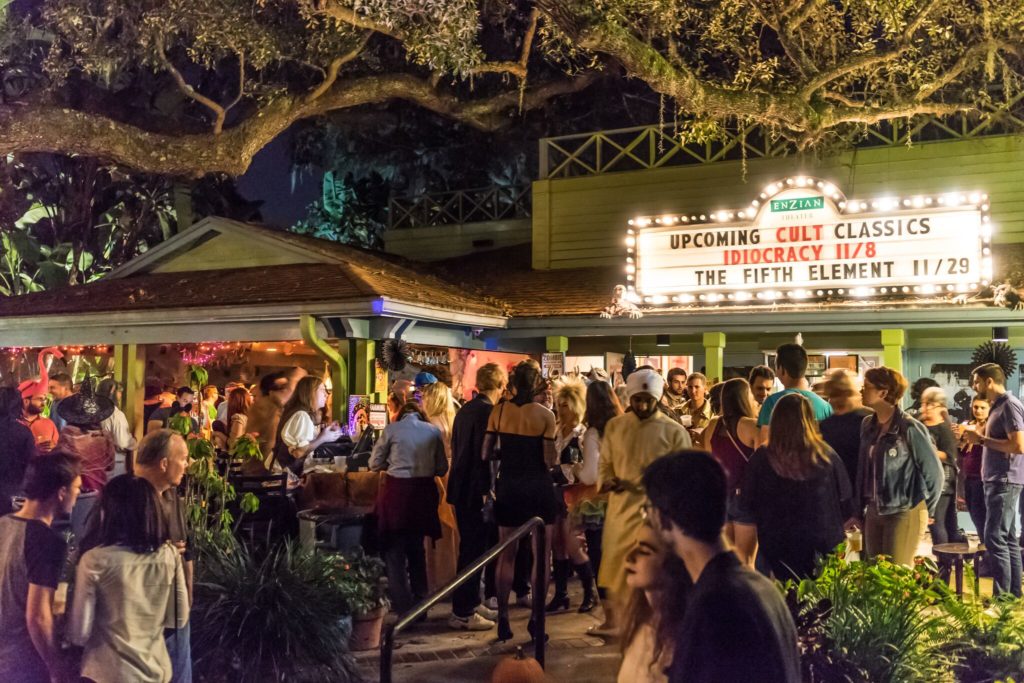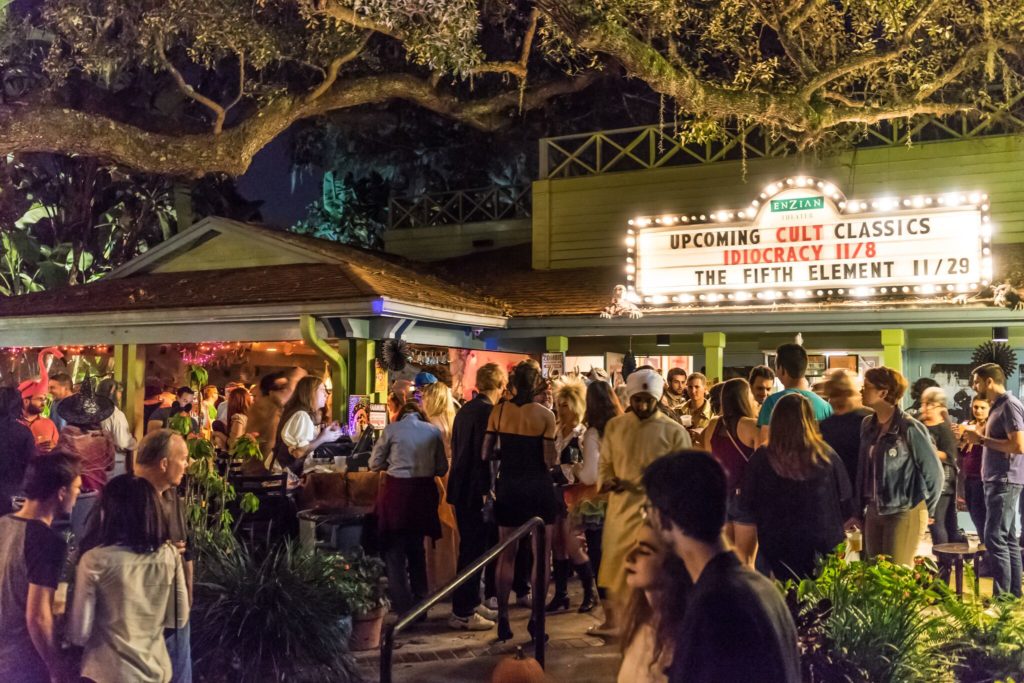 Halloween at Cranes Roost Park
October 31
Trick or treat around Cranes Roost Park in Altamonte Springs from 5-9pm. A costume contest will begin at 6pm.
Halloween Fest Winter Garden

October 31
Stroll Plant Street for a unique night of trick or treating! From 6-8pm guests can partake in food and a hay maze, as well as activities and crafts for children.
FREE MOVIES
Popcorn Flicks In The Park
Enjoy a free outdoor movie at Winter Park's Central Park in partnership with Enzian Theater. Guests are encouraged to bring blankets, snacks, and other goodies. Movies are typically screened on the second Thursday of each month, though there are exceptions.
Upcoming Showings:
Iron Man – September 13, 8pm
The Pit and the Pendulum – October 11, 8pm
Enchanted – November 8, 7pm
Scrooged – December 1, 7pm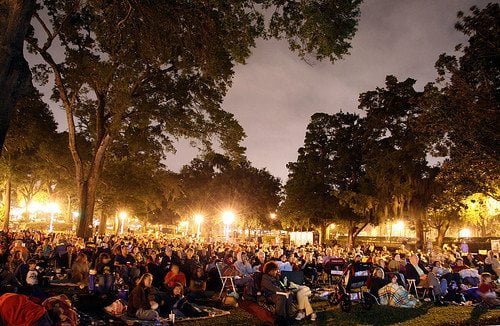 FREE EVENTS
CITY UNSEEN – A New [AR]t Experience
October 5, 7-10pm
Taking place at Snap! Orlando, this project opens artistic borders by launching the city and its visitors into Augmented Reality [ AR ] experiences, which captivates the audience with brilliant fusions of works by internationally renowned artists and cutting-edge AR technology. Experiences include murals coming to life, a projection mapping finding permanence into the virtual world, and a teleport bringing the viewer into a 360 degree visit of the artist's Los Angeles studio.
DeLand Indie Market Fall Edition
October 7, 11am-5pm
This curated event is held four times a year showcasing artists, boutiques, vintage and handcrafted vendors, food and live music. The fall edition will take place Sunday, October 7th from 11am-5pm in Artisan Alley.
Nerd Nite Orlando: October 2018
October 11, 7-9:30pm
Nerd Nite is an evening of entertaining yet thought-provoking presentations, all given while the audience drinks along in a casual atmosphere. Speakers present for 15-20 minutes each on a fascinating subject, often in an uncanny and unconventional way. Following each presentation is a brief Q&A with the audience. Check their Facebook page closer to the event for details on location and theme.
Come Out With Pride Festival
October 13, 12-10pm
Come Out With Pride is in its 13th year, always celebrated during the first week of October to coincide with National Coming Out Day (October 11th) and National Gay and Lesbian History Month. The event is held at Lake Eola Park and features a full day of events, vendors, live music and more. The parade starts at 4pm, and fireworks are scheduled to begin at 9pm.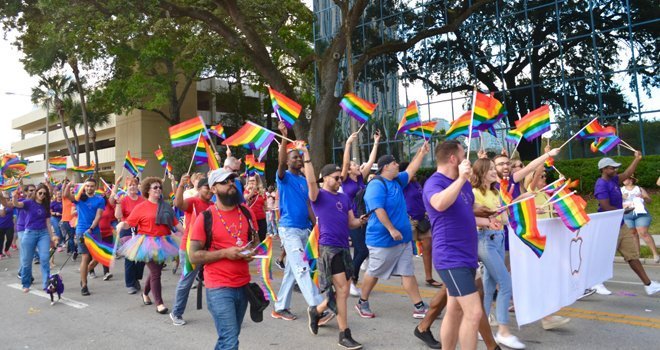 Winter Park Autumn Art Festival
October 13-14
This fall festival takes place in Winter Park's beautiful Central Park all day Saturday and Sunday from 9-5pm, and is the only juried fine art festival exclusively featuring Florida artists. Numerous forms of art will be on display, ranging from photography to ceramics to digital art. There will be children's art workshops to keep the little ones entertained, and there will be food vendors around the festival. If you're there on Saturday, stop by the Winter Park Farmer's Market, which occurs each Saturday from 7am-1pm.
Creative City Project Presents IMMERSE 2018
October 19-20
IMMERSE features more than 1,000 artists from various organizations including the Orlando Ballet and Orlando Philharmonic with Rollins College Choir. You'll find a bevy of artists and performances in the streets and public spaces along Orange Avenue, Church Street and Pine Street. The IMMERSE Experience Basic Ticket is free of charge and allows you to enjoy hundreds of the IMMERSE performances.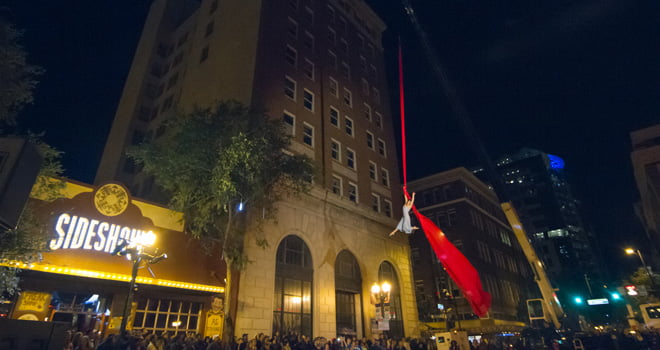 FREE MONTHLY EVENTS
Sanford Art Walk
September 15, October 20, November 17
Check out the newest art and cast your vote on your favorite. Held every third Saturday from 6-9pm, and also features live music. Cast your vote at the Sanford Welcome Center on East First Street in Historic Downtown Sanford. September's theme is "All Things Considered", October's theme will be "Sanford Pumpkin Fest", and November's will be "Home for the Holidays".
3rd Thursday Gallery Hop
September 20, October 18, November 15
Join thousands of visitors who converge in Downtown Orlando for Orlando's Gallery Hop featuring venues such as CityArts Factory and Redefine Gallery. The gallery hop takes place from 6-9pm in the Downtown Arts District.
Orlando Critical Mass
September 28, October 26, November 30
Ride your bike along with the rest of Orlando for what will undoubtedly be your most eventful ride through the city! Riders meet on the last Friday of each month at 5:30pm at Loch Haven Park. Heads up – lights are required and helmets are highly recommended. Upcoming rides are scheduled for October 26th and November 30th.
Free First Mondays at Leu Gardens
October 1
Take a self-guided tour of these stunning gardens for free as part of the free first Mondays promotion. The following dates are free admission Mondays at Leu Gardens: October 1. Please note: First Mondays Free Admission days are suspended in November 2018, December 2018 & January 2019.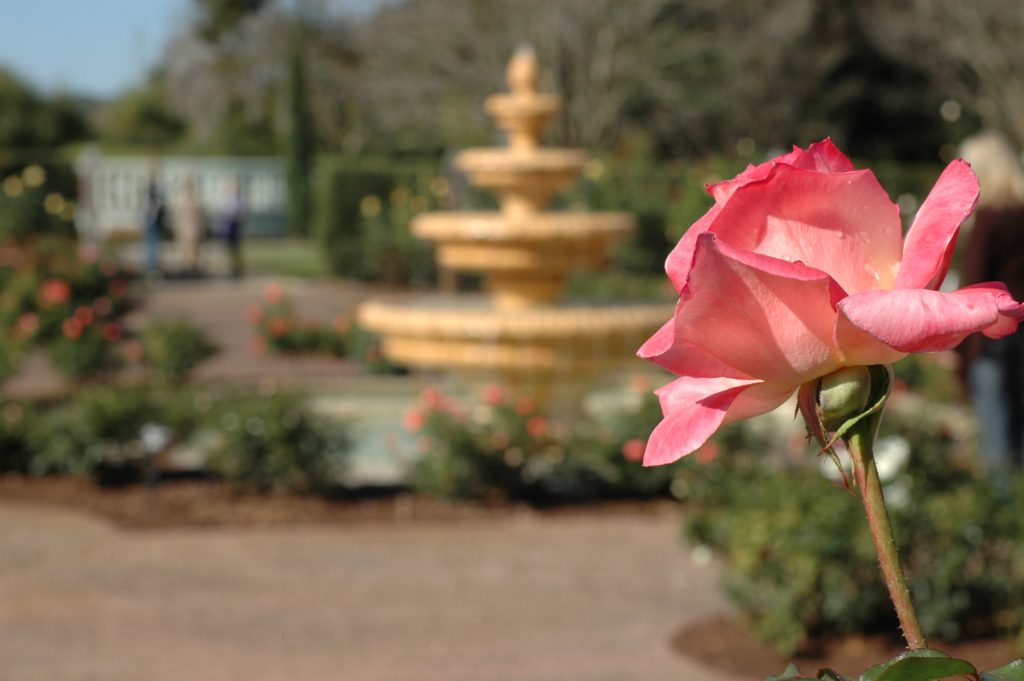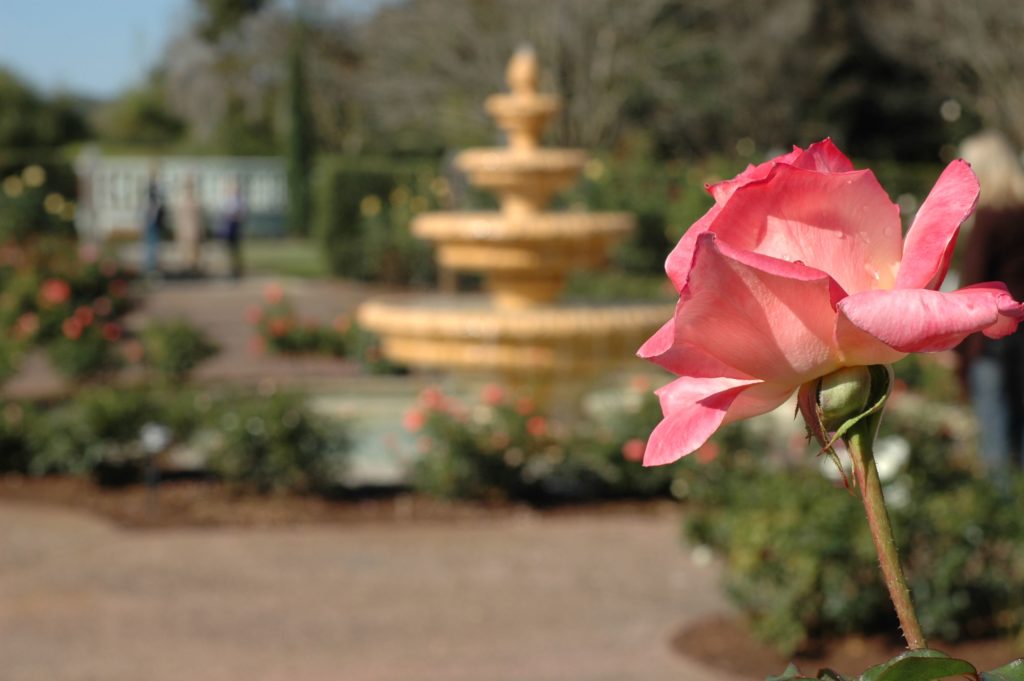 FREE WEEKLY EVENTS
Austin's Coffee Open Mic Night
A different open mic is held at this 24 hour Winter Park coffee shop Sunday-Thursday. Sunday – Comedy, Monday – Hip Hop, Tuesday – All types of music, Wednesday – Poetry, Thursday – Jazz. Times vary; visit their website for more information.
Curtis Earth Trivia – Bikes, Beans & Bordeaux Cafe
Voted Best Trivia by Orlando Weekly readers in 2016, this event conveniently takes place in Bikes, Beans, & Bordeaux Cafe in Audubon Park. Check how much you really know about topics ranging from geography to sports to music every Monday night starting at 6:30pm.
More ideas: 22 Places to Play Bar Trivia in Orlando
East End Sessions – Saturday Serenades
Held every Saturday from 2-5pm in East End Market's courtyard, this free outdoor event features live music from different artists.
Standup Comedy at Drunken Monkey Coffee Bar
Get in some laughs during standup comedy held every Friday and Saturday from 8:30-10:30pm featuring comedy from 10-15 local comics. Friday is a comedy showcase while Saturdays are open mic.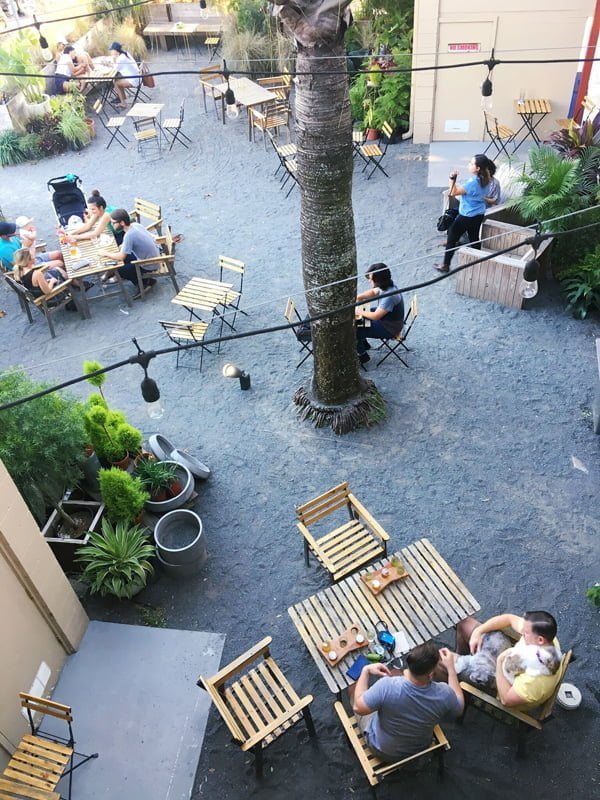 FREE TOURS
Historic Downtown Walking Tour
October 5, November 2, December 7
This approximately 90-minute guided tour of the Historic Downtown District will take you through some of the city's historical buildings, courthouses, cathedrals and even past department stores. You'll see which ones are still in use and which have been preserved but adapted to serve new functions. Tours are offered at 9:30am on first Fridays from October to May only.
Greenwood Cemetery Tour
October 26, November 23
Embark on this bucket-list worthy guided historical tour, which visits around 100 graves of notable figures in Orlando's history. Tours are free and offered monthly, but registration is required in advance and the tours fill up incredibly fast.
The Alfond Inn/Cornell Fine Arts Museum Tour
Visit this boutique hotel for a free guided tour of the Alfond Collection of Contemporary Art on display. Tours are led by a Cornell Fine Arts Museum staff member every Sunday beginning at 1pm.
Lakeridge Winery & Vineyards
Look out among 80 acres of planted vineyard while sampling wine for free – what could be better? Lakeridge Winery offers complimentary winery tours and wine tasting 7 days a week. The winery is located in Clermont, about a half hour away from downtown Orlando.
Orlando Brewing
Tour Florida's only USDA certified organic brewery Monday – Saturday at 6pm, except for Beer:30 (The 30th of each month) or during special occasions such as Oktoberfest.
See Art Orlando Self Guided Walking Tour
Take a walk around Lake Eola Park while enjoying the 8 sculptures and art installations that surround it. You can print a walking guide that provides the location and artist information for each one on the See Art Orlando website. Check out this detailed article we wrote on See Art Orlando for more information.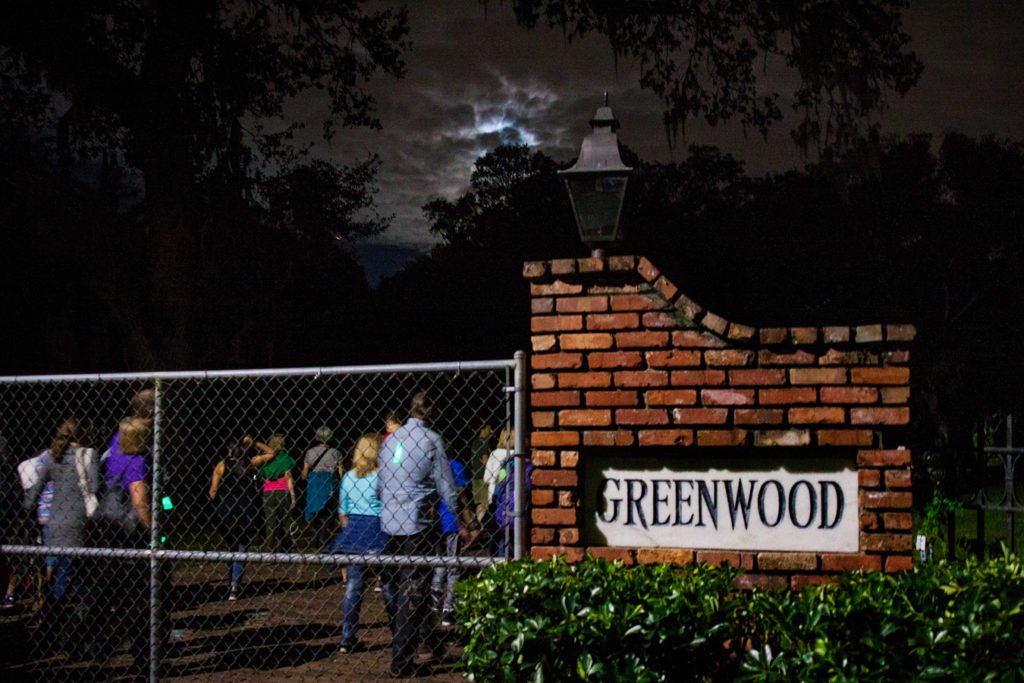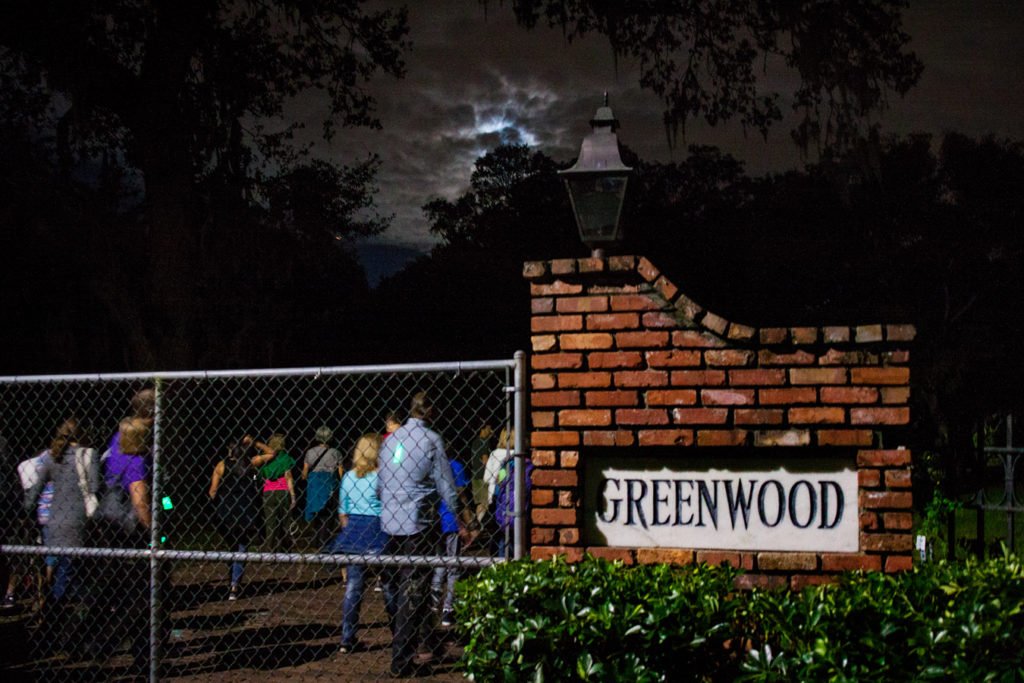 GARDENS AND PARKS
Kraft Azalea Gardens
This lakefront public garden is located on the shore of Lake Maitland and is a true Winter Park gem. Visitors can enjoy the gardens 7 days a week from 8am-dusk.
Mead Gardens
This beautiful botanical garden is open every day 7:30am-dusk and is always free. It's a wonderful place to spend an afternoon exploring the sights, including the butterfly garden and camellia garden.
For more ideas, read our detailed guide on Central Florida gardens you can visit for FREE!
Blue Jacket Park
Blue Jacket Park was previously the Orlando Naval Training Center and was home to thousands of service personnel, or "Blue Jackets", hence the name. The park has a nice playground, a beautiful fountain, and offers plenty of areas to walk or jog at any time of day.
Also try:
MUSEUMS/GALLERIES
CityArts Factory
Head to Downtown's largest collective of galleries which features both local and international works rotated monthly. The galleries are open Tuesday – Saturday from 11-6pm. Redefine Art Gallery, whose focus is on contemporary art including street art and graffiti, is located inside CityArts Factory.
Charles Hosmer Morse Museum of American Art

Enjoy free admission to this museum on Park Avenue in Winter Park Friday evenings November-April from 4-8pm. The museum is home to the most comprehensive collection anywhere of Louis Comfort Tiffany Glass.
Cornell Fine Arts Museum
Located on the campus of Rollins College, the museum is open Tuesday – Sunday and offers a free museum tour on Saturdays at 1pm. There is also a collection of art displayed at the Alfond Inn in Winter Park which is open to the public to view at any time, and for those wishing for a more informational tour, a free tour is given at the Alfond every Sunday at 1pm.
Music At The Casa at Casa Feliz Historic Home Museum & Venue
You've probably driven by this gorgeous home but have you had an opportunity to stop inside? The picturesque Museum is open to the public every Sunday from 12-3pm. Guests can enjoy live music and the chance to tour the home as well as the James Gamble Rogers II Studio. (A suggested donation of $5 is welcome.)
SaveSave