This content is proudly supported by Orlando Charter Bus Company, your source for the widest selection of charter buses and minibuses in the Orlando Area.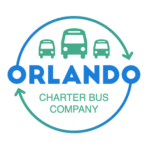 Sometimes the occasion calls for something big. We're talking big plans, big groups and huge memories. If you're looking to get the whole gang together (and not having to worry about designated drivers or meeting spots), think about renting a charter bus or minibus and taking your crazy crew out for a night they won't soon forget. Whether it's to celebrate a birthday, bachelorette bash or just an excuse to go big, here are some ideas for your wild night (or day) ahead:
Theme Parks
Monorail Crawl
A few months ago we published our guide to a Disney Monorail Pub Crawl, complete with stop-by-stop instructions for where to start and finish your spirited adventure. While it's not an official attraction, tourists and locals alike have been hopping on the free resort monorail line for years to explore the three resorts (Disney's Grand Floridian, Contemporary, and Polynesian Village Resorts) linked on the loop, whether to sightsee or enjoy a progressive dining and drinking adventure. Consider a full night of revelry with the monorail as your chariot.
Around the World Pub Crawl
Drinking around the world at Epcot's World Showcase is a must-do, at least once, for every Orlando local. No need to wait until Food & Wine Festival… you can internationally imbibe any time of the year. Check out this Bon Appetit article for some tips and tricks for doing this right.
CityWalk or Disney Springs
Both of these dining and nightlife hubs are packed with places to eat, drink and be merry. Create a DIY bar crawl at Disney Springs (we've got some suggestions here) or participate in the new Brews & BBQ experience, which inspires you to explore 23 different locations across Disney Springs.
At Universal CityWalk, party all night at bars such as Pat O'Brien's, Red Coconut Club and CityWalk's Rising Star where you can sing karaoke with backup singers and a live band. Check out our recent post for a guide to a CityWalk Dinner and Drinks Crawl.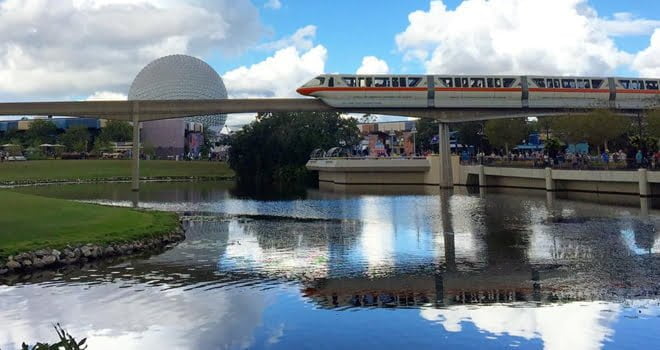 Sanford
Limo Cycle
This pedal-powered party will take your group of 15 on a tour of Sanford's brew scene. Or, participate in a Shenanigans tour, which features a series of zany and competitive challenges that will have your crew dying with laughter. You can bring beer and wine on board with you to enjoy between stops at local bars, pubs and breweries.
Sanford's Beer Scene
Sanford's beer scene is bursting at the seams and now houses four local breweries with more on the way. Take your group on a self-guided tour with stops to sample the local brews alongside some pretty fabulous pub grub. Here's a guide to Sanford's best sips and eats. Or consider participating in the Downtown Sanford Small World Passport program, which invites you to join a hyperlocal 21+ food and pub crawl throughout Sanford's diverse dining and bar scene. You'll find that a day or night of "Sanfording" is such a crowd pleaser.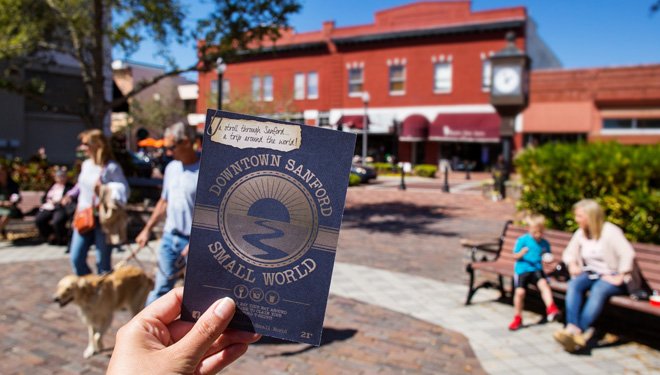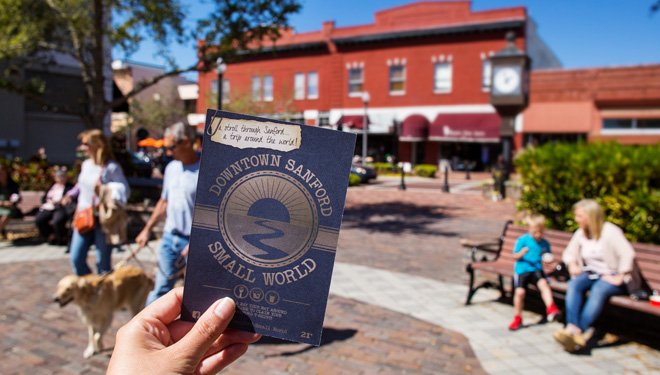 Resorts
There are a ton of Orlando resorts that allow guests to use the pools, waterslides and lazy rivers when they book a day pass or spa treatment. That list includes Waldorf Astoria Orlando, Gaylord Palms and Hyatt Regency Grand Cypress. Or head to Aloft Orlando or The Alfond Inn… both host pool parties from time to time. Get more details about guest passes and spa passes here.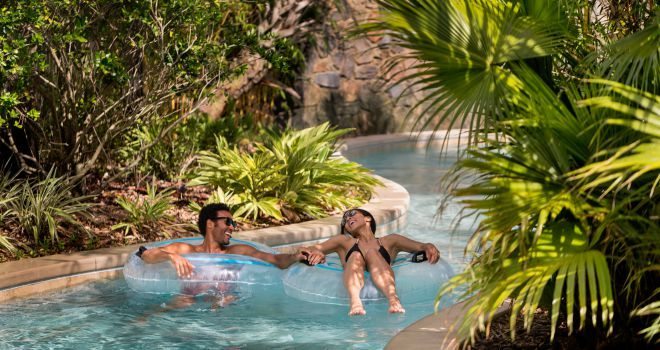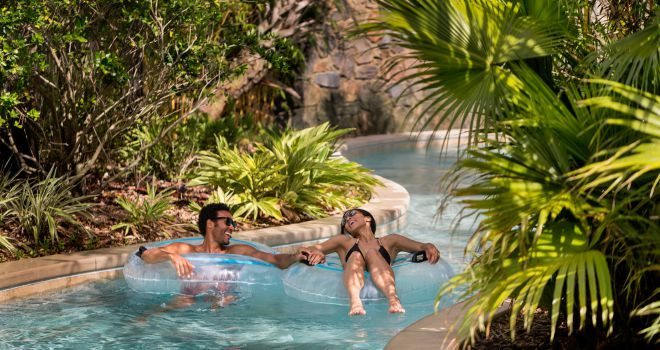 The Beach
With coolers, beach chairs and umbrellas in tow, you can still fit dozens of your favorite sun worshippers into a minibus headed to any number of Orlando-area beaches, including Daytona, New Smyrna or Cocoa. Or skip the seaside locale and head to a local spring instead. Some even have tubing rivers. Get all the details here.
Sports
Tailgate like a champion at an Orlando City Soccer game or UCF Knights game then head inside the stadium to cheer on the players in your raucous group. Or, head to Tampa to see the Bucs, Lightning or the Rays.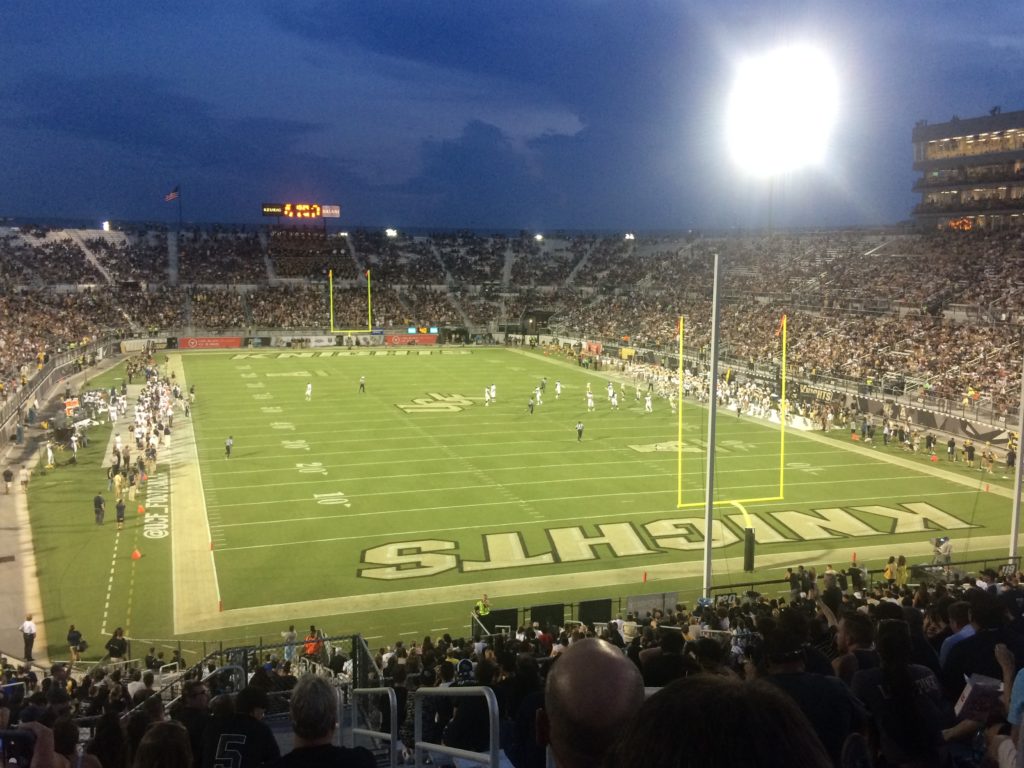 Concerts
Central Florida has a ton of awesome concert venues. Here are a few of the big ones:
Amway Center
Central Florida Fairgrounds
House of Blues
Hard Rock Live
CFE Arena (at UCF)
MIDFLORIDA Credit Union Amphitheatre (Tampa)
Day Trips
If your gang is on the outdoorsy, adventurer side, consider taking them on a kayak adventure, such as the Paddle and Pint experience offered by A Day Away Kayak Tours. They also offer manatee tours and nighttime bioluminescence tours.
Head to the Tampa Bay Bay area for a limitless array of fun distractions, from water bikes and pub cycles, sunset cruises and jet skiing.
Finally, consider renting a pontoon boat for a day out on St. John's River. You can rent by the half and full-day at Tropical Resort Marina and Boat Tree Marina.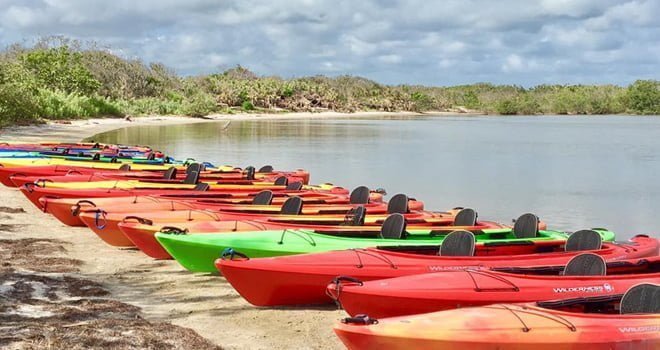 Events
There are a handful of events every year that are ideal for big group outings. Here are some of our favorites
Brews Around the Zoo (April)
Thornton Park District's 2nd Thursday monthly wine walk ( great for a girls' night out)
Cows 'n' Cabs (November)
Beard at Baldwin (April)
Downtown Food & Wine Fest (February)
Ivanhoe Village Jingle Eve (November)
Concerts at Leu Gardens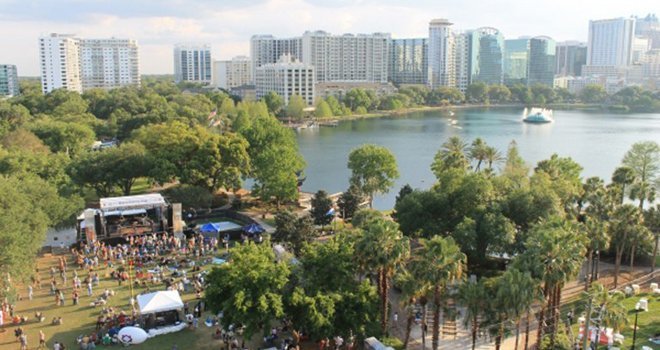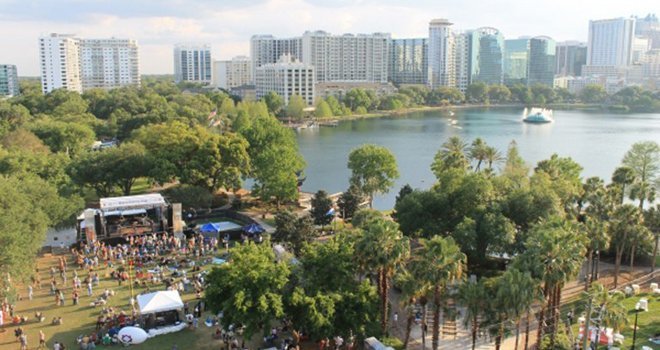 ABOUT ORLANDO CHARTER BUS COMPANY
Servicing Orlando and the surrounding area for years, Orlando Charter Bus Company is a leading provider of charter bus rentals. You can book buses for groups of all shapes and sizes across Florida. Buses are available with premium amenities including reclining leather seats, seat belts, restrooms, DVD players, PA systems, WiFi, and more. Call 321-206-6444 for a free price quote. For more details, visit the Orlando Charter Bus Company website.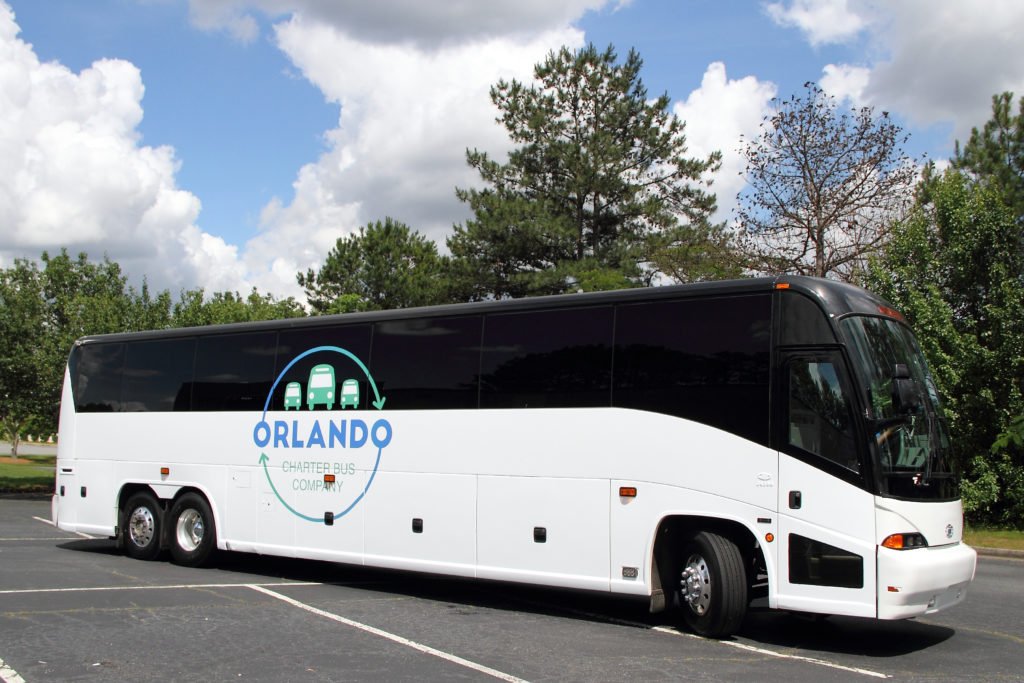 DISCLOSURE
We were compensated to write this post…and
We are committed to providing you with valuable content that informs and inspires you…and
We are clear that all of our content, including our sponsored content, gives value to our readers.
Our commitment as a for-profit website is to marry total transparency with superior, locally-created content. If you ever feel we fall short in that commitment, please let us know.