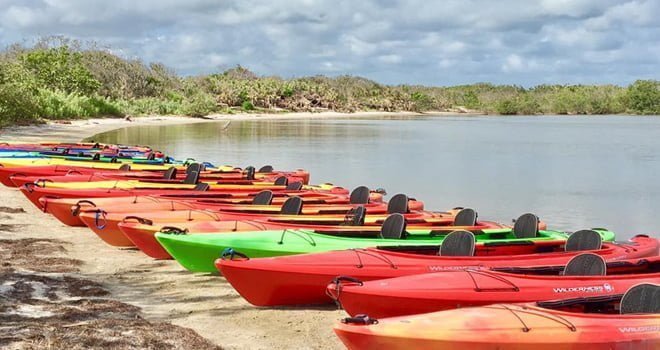 UPDATED April 2018
Forget wine and dine dates, it's all about kayaking and beer! A Day Away Kayak Tours and Playalinda Brewing Company in Titusville have teamed up for a series of Paddle & A Pint experiences perfect for date night.
Kayaking is a great way to exercise your teamwork skills as a couple (trust me, you learn a lot about each other while in a tandem kayak) while enjoying the outdoors. Who knows, you might just discover a new hobby.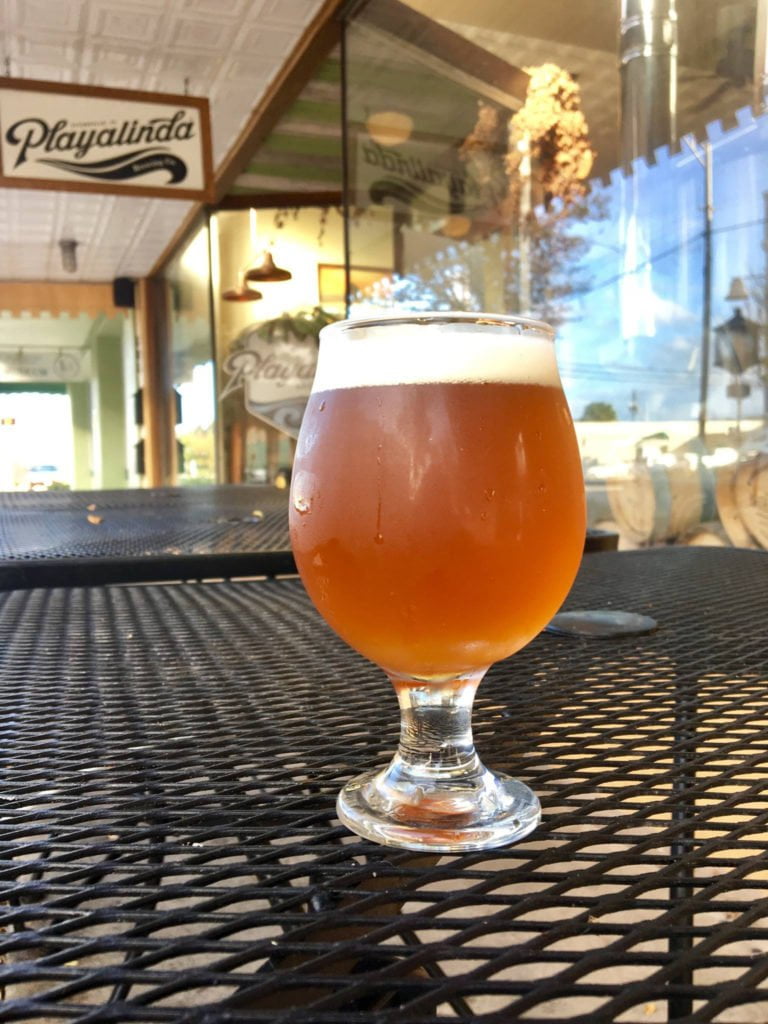 Tickets are typically $45-$50/person and include a guided kayak tour followed by a free pint of beer at Playalinda Brewing Company – Hardware Store in Titusville or another area brewery. Experiences range from bioluminescence (in season) to manatee encounters and bird watching.
The fun begins on a 90-minute guided kayak tour at the picturesque Merritt Island National Wildlife Refuge with A Day Away Kayak Tours. Located near Titusville, the refuge is home to a variety of wildlife including dolphins, manatee, birds, gators, and more.
The tour is suitable for kayakers of all experience levels and the pace is leisurely. All kayaking equipment will be provided. You may get wet during the tour, so bring along a change of clothes. You'll also want to bring water, sunscreen, a hat, and bug spray.
After soaking up nature at the refuge, the experience continues with a visit to Playalinda Brewing Company – Hardware Store, Titusville's only craft beer micro-brewery. There you'll find 11 Playalinda beers on tap including IPAs, ales, and stouts. Enjoy your free pint of craft beer (or a non-alcoholic drink) at a reserved table where you'll mingle with your fellow paddlers.
Upcoming paddles are scheduled as follows:
Pints & Paddles with Florida Brewing Company: April 14, 2018, 10am DETAILS
Comb Jelly Paddle and a Pint with Playalinda Brewing Company: April 21, 2018, 8:15pm DETAILS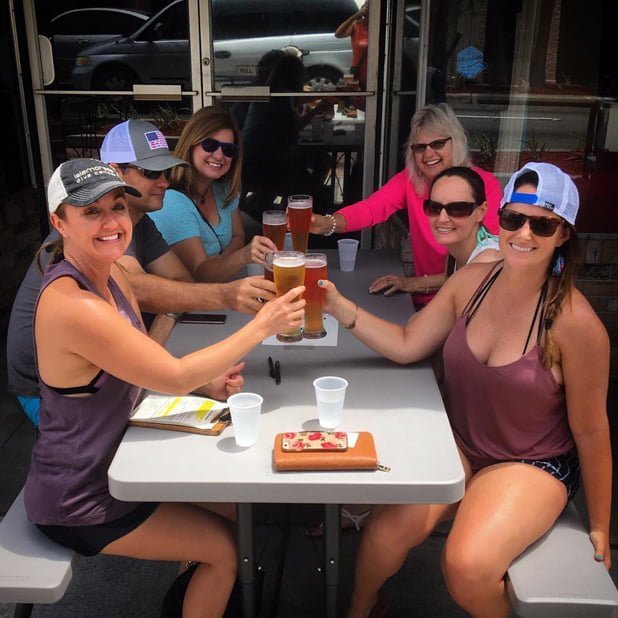 DETAILS
Upcoming dates: April 14, 21
Location: Merritt Island National Wildlife Refuge and Playalinda Brewery – Hardware Store
Cost: $45-$50/person (or $35-$40/person if bringing your own kayak)
Reservations are required and space is limited. Full details and directions will be provided in your confirmation email.
Visit www.adayawaykayaktours.com for more information and to purchase your tickets.