Orlando Magazine recently published an in-depth list highlighting five local bars hosting out of the ordinary events in addition to serving up top-notch concoctions. (Read the article here.) At breweries like Orlando Brewing, you can sip a cold pint of organic craft beer while attending the monthly drum circle. Or, head to Aero Rooftop Bar & Lounge to paint yourself with glow in the dark paint before partaking in a yoga class under black lights.
The article got us thinking about more ways to combine imbibing with date night, from beer-focused brunches to dirty bingo and beyond. So, here are a few of our favorite fun ways to get drunk together around Orlando (responsibly, of course).
1. Director's Dram at The Courtesy
Love movies and craft cocktails? The Courtesy, located in Downtown Orlando, hosts a periodic Director's Dram, a special evening dedicated to showcasing films paired with specialty themed cocktails. Each event features around three films from a chosen director and a special cocktail menu of 3-4 drinks created for the evening. Director's Dram events are held periodically on Mondays beginning at 7pm. Check The Courtesy's Instagram account for a sneak peek at the evening's films and cocktails.
2. Highball & Harvest Cocktail Table Experience
You're probably familiar with some of the stellar chef's table dining options around town, but what about a cocktail table? Highball & Harvest inside of the Ritz-Carlton Orlando is known for their fresh farm-to-table cuisine, but they also have an amazing cocktail program best explored during the Cocktail Table Experience. Treat yourselves to a two-hour celebration of cocktails while watching the skilled bartenders prepare an assortment of individually hand-crafted cocktails. Each cocktail is paired with signature bar bites.
The cocktail table is available for 4-8 people Monday-Sunday starting anytime from 5:30-7pm. The cost is $135/person plus a $150 private bartender fee, and reservations (call 407-393-4648 to book) are required at least 5 days in advance.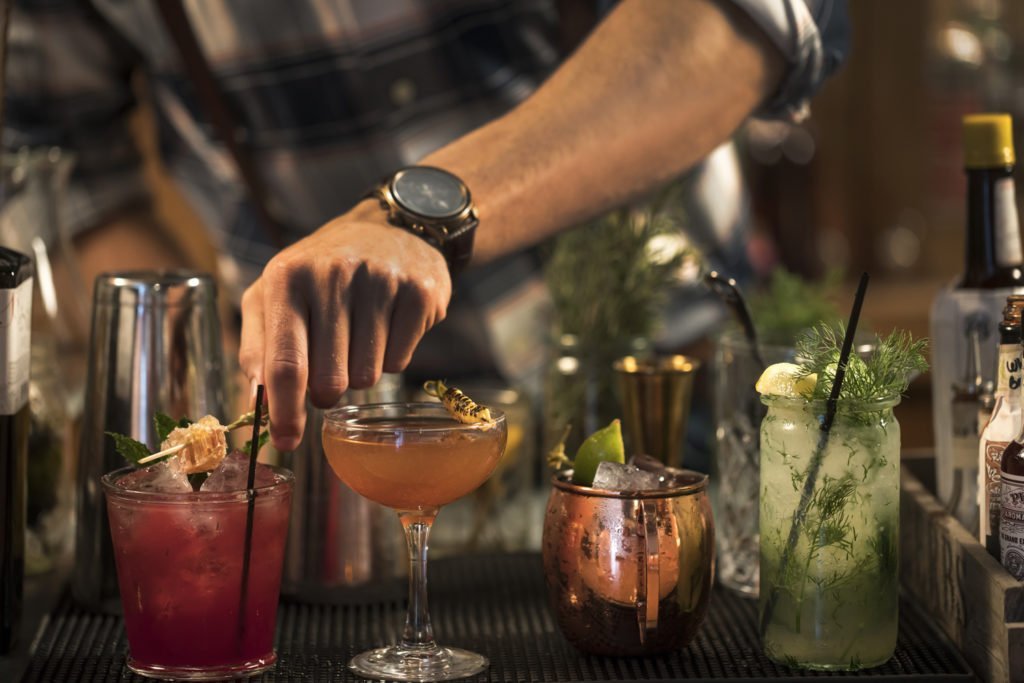 3. The Falcon Bar Drunk Spelling Bee
My elementary school self was an avid spelling bee participant, so The Falcon Bar's adults-only revival of my childhood pastime naturally piqued my curiosity when reading the Orlando Magazine feature. As detailed in the article, this bar's drunk spelling bee invites participants to gather liquid courage before hitting the stage for three rounds of competitive spelling. There's a $5 entry fee, but it's worth it for the potential fame (and grand prize) earned if you're spelling-savvy enough to win. Plus, you'll get sake shots between each round. The next event is scheduled for May 18. You can get the full details in the article here.
4. The Dirty Pour Project at Orlando Brewing
If your inner artist needs a little liquid coaxing, coat your canvas under the guidance of a painting instructor while you throw inhibition out the window thanks to a cold craft brew. Periodic paint nights are hosted at Orlando Brewing, and you can reserve your space for just $20. The cost includes all materials and instruction. Paint & Sip events are held on select Sunday afternoons. Check The Dirty Pour Project's Facebook page for upcoming events.
Also try: The Dirty Pour Project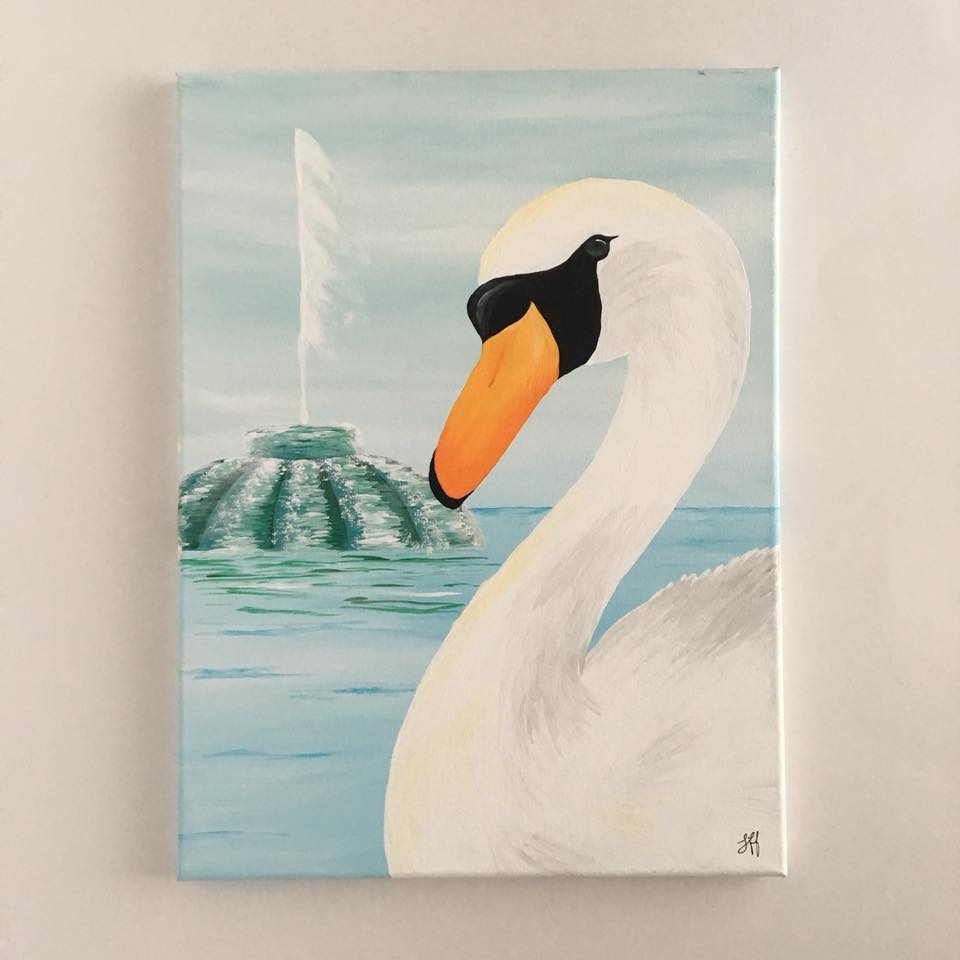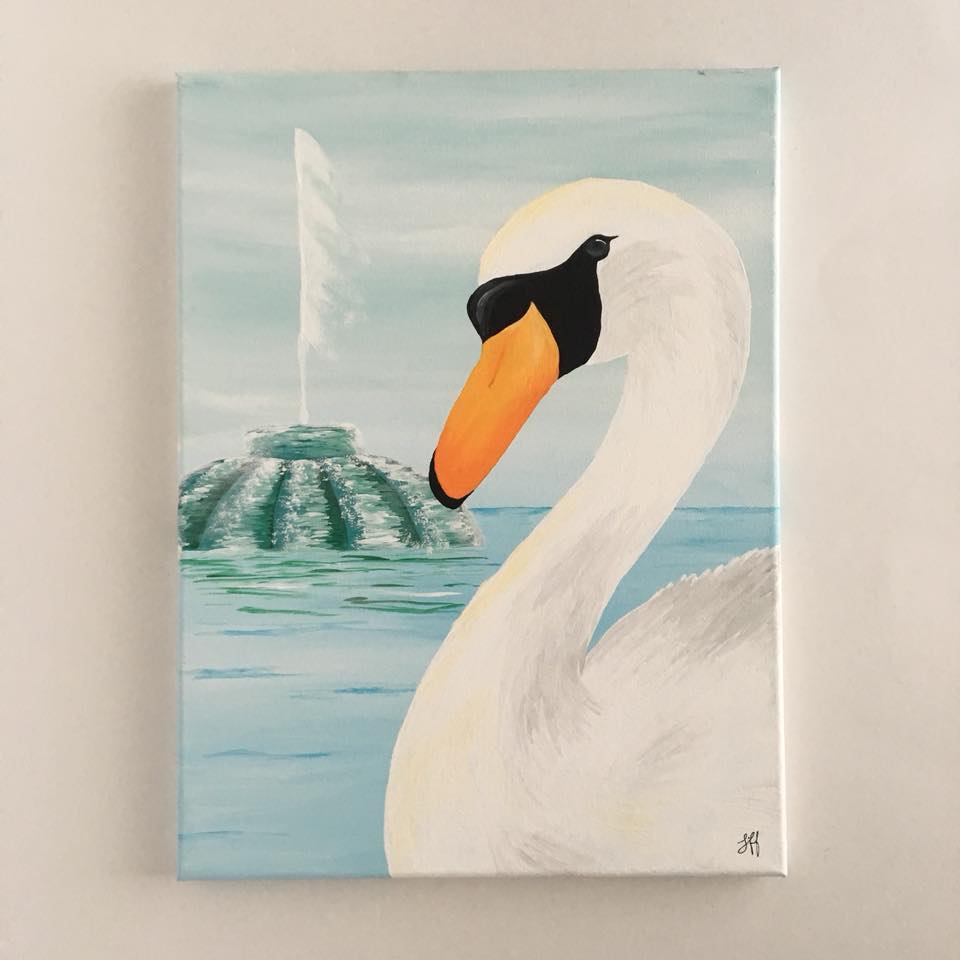 5. Geek Trivia at The Cloak & Blaster
Step into this inviting neighborhood pub and you'll feel right at home among the fandom memorabilia lining the walls. Every Thursday evening at The Cloak & Blaster is reserved for Geek Trivia, a trivia night to test your knowledge in four nerdy categories. Prizes include free beer, but you'll want to order a few while you compete. The pub's beer list includes 20+ craft beers on tap and over 100 bottled varieties, plus select liquor. Geek Trivia begins at 9pm and wraps up around 11pm. Arrive early to check out the impressive assortment of tabletop games (check out the full list here), and the upstairs video game lounge.
6. Beer Brunch
World of Beer Downtown Orlando serves a weekend "beerunch" with beermosas ($4) and specialty menu items available Saturday-Sunday from 11am-3pm.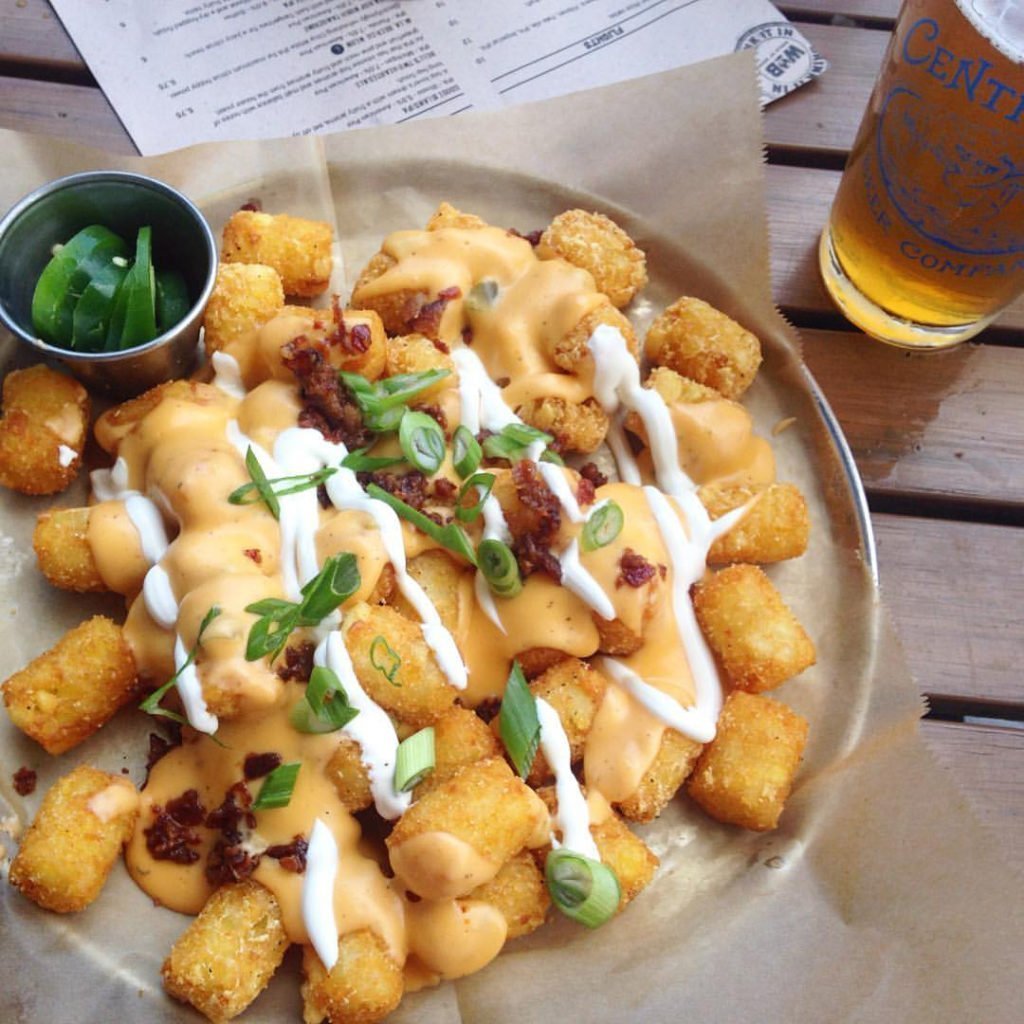 7. Bitters & Brass Cocktail Class
There are only a handful of bars in and around Orlando offering cocktail classes, Bitters & Brass in Sanford among them. The establishment is bartender-owned and operated, the syrups are house made, and the menu is a mash up of classic craft cocktails and original seasonal cocktails. Cocktail classes are offered on the second Saturday of each month at 3:30 pm, with each month highlighting a different spirit or style of drink. During the 1.5 hour class, follow along at your personal cocktail station while picking up new tricks from the bartenders and learning the history behind each cocktail you craft. Classes are capped at around 10 people lending an intimate, personalized feel to each class. The cost is $50/person inclusive of the drinks you make and gratuity.
8. Harvest Grape Stomp at Lakeridge Winery
Located within 30 minutes of Orlando amongst the picturesque rolling hills of Clermont, Lakeridge Winery provides the perfect atmosphere for a romantic afternoon spent sipping local wine together. But one of the best ways to experience the winery is during one of the annual Grape Stomps occurring twice a year. During the festival, you can ditch your shoes and hop into a wine barrel for some good old-fashioned grape stomping just for fun. The Summerfest Grape Stomp takes place in June, while the Harvest Grape Stomp occurs in August during harvest time. Each festival includes a wine and cheese bar, free wine tours and tastings, and live music. Admission is $10.
9. Bingo Hop
Who knew bingo could make you blush? Stardust Lounge puts a creative spin on this beloved game with their regular edition of Dirty Bingo. Just purchase a cocktail to receive your bingo card, which may just be your ticket to winning non-traditional prizes (think adult movies and toys). Bingo kicks off every Tuesday evening at 10pm, but arrive early to snag a table. Consider doubling up on bingo fun by starting at Hamburger Mary's on Church Street, which hosts Twisted Sisters Bingo every Tuesday from 6:30-9:30pm. There's no cost to play, but reservations are recommended.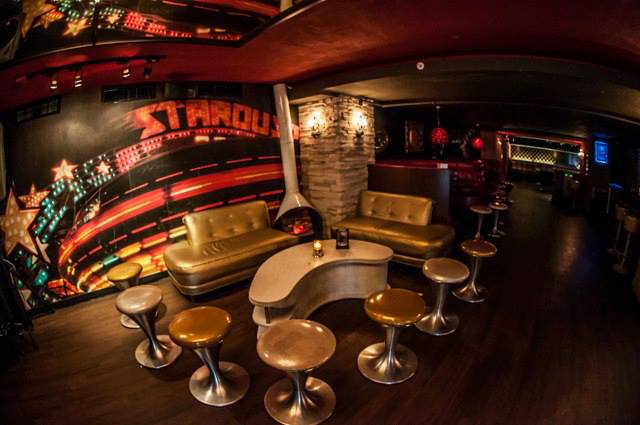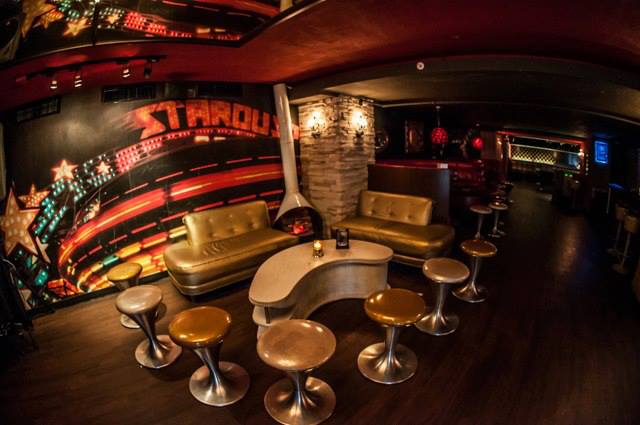 10. Poker Night at Roque Pub
Located on Curry Ford Rd minutes from Pizza Bruno and just down a few doors from Ocean Sun Brewery, Roque Pub is a cozy bar with a casual atmosphere and delicious bar bites. Skip the trip to the casino and visit the bar instead for the weekly Poker Night on Thursday and Sunday evenings beginning at 8pm. Drink specials include $15 craft beer buckets plus 3 Daughters Brewing drafts for $4.50. Just don't be surprised if your poker face dissipates between sips. Sign up begins around 7pm, so arrive ahead of time.
11. Karaoke at CityWalk's Rising Star
You're going to want to work up a little bit of liquid courage before stepping onto center stage for a sing along at Rising Star Karaoke. This CityWalk bar amplifies the normal karaoke experience with the addition of a live band and your own personal team of backup singers. FYI: the band and backup singers are only on stage Tuesday-Saturday evenings and there is a $7 cover. There is a set song list to choose from. This venue can get quite busy, so make a reservation in advance.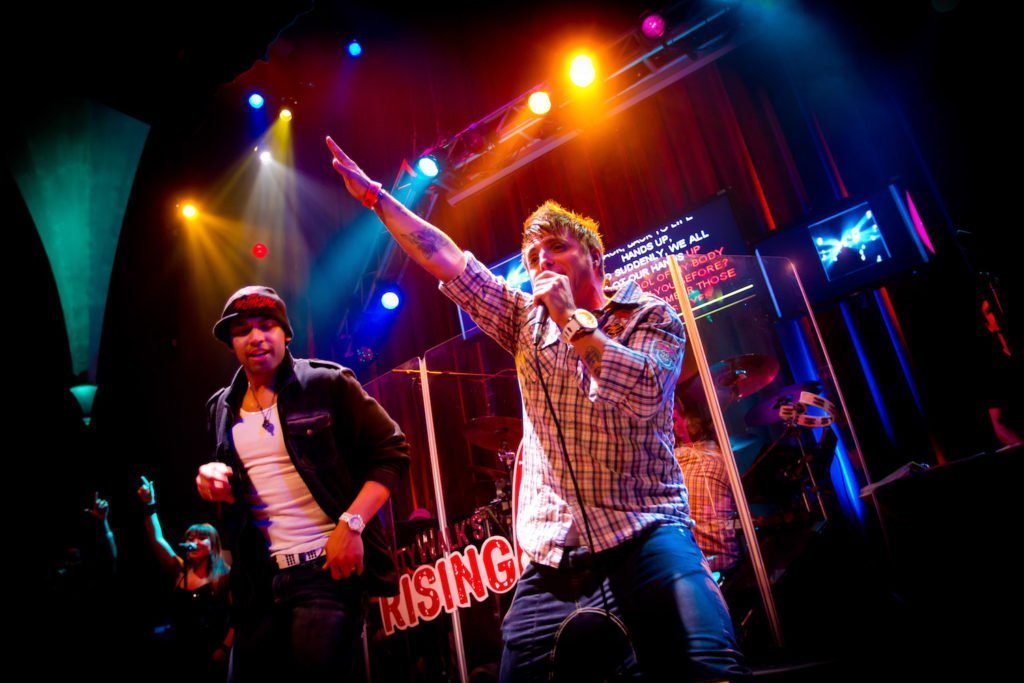 12. Thornton Park Wine Walk
While the monthly Thornton Park Wine Walk is hardly a secret, it's one of our favorite date night options for exploring one of downtown's most charming districts. Held on the second Thursday of each month from 6:30-9:30pm, this fun and boozy event highlights art, music, sips, and bites. Purchase a glass for $15 (cash) and proceed on an epic adventure through the district with the evening's map as your guide. Enjoy live music, art, vendors, DJs, food and wine along the way. There are 20+ participating venues including Soco Thornton Park, Dexter's, The Stubborn Mule, World of Beer, and Maxine's On Shine among many others.
More ideas:
Feature image credit: Lakeridge Winery