By Gabrielle Cash-Kara
This summer sure has been a hot one! Forget the heat, we're talking about restaurant openings. Disney Springs is positively exploding with new restaurants, as is downtown Orlando. Outside the city proper, Sanford and even Mount Dora are enticing and delighting too.
STK Orlando
The upscale steakhouse is a branch of the ONE Group with locations in Las Vegas, New York and LA, to name just a few. STK has a chic, loungey vibe with a DJ spinning the latest dance music and bartenders serving up some serious cocktails. Don't worry, it's safe to bring the kids here, as the DJ works under Disney's family-friendly guidelines and policies (i.e. no offensive lyrics) which I found that out the hard way when trying to request Drake's Hot Line Bling as a joke for my Canadian husband. On to the food: I know this is a steakhouse, but one of my favorite bites were the Parker House rolls with butter and blue cheese. You really could just eat those with a great cocktail and be happy here, but that would be silly. Trust me when I say that both the bone-in ribeye and the spice-rubbed rack of lamb can't be beat. Come for the meat, stay for the party.
1580 E Buena Vista Drive
Orlando, FL 32830
407-917-7440
togrp.com/restaurant/stk-orlando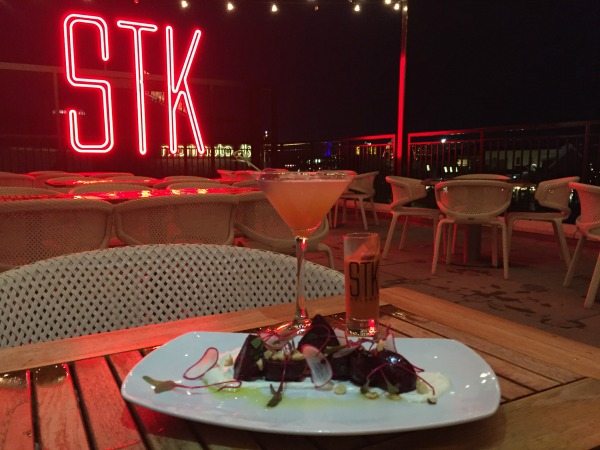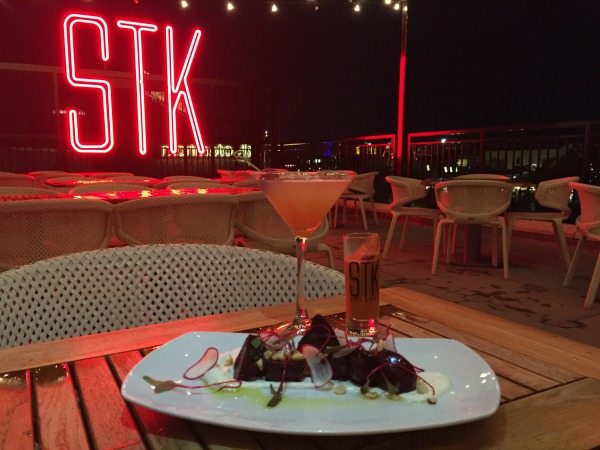 Chef Art Smith's Homecoming
Also housed in perpetually hopping Disney Springs, Art Smith's new restaurant is about as welcoming as a restaurant gets. The bucolic paintings, copper wall sconces, and rustic wood beams lend a country coziness to the large space, but it's the food that proves most comforting. Fried chicken and doughnuts and the fried catfish are just two of the many dishes sure to send you to your happy place. My favorite guilty pleasure are the "bunch of puppies" – housemade pimento cheese hush puppies. They're served with a red jalapeno jelly (for those who like it hot) and are made for sharing, but that certainly doesn't mean you have to! Needless to say, Chef Art Smith's Homecoming makes the drive out to Disney Springs well worth the while.
1602 East Buena Vista Drive
Orlando, FL 32830
407-560-0100
homecomingkitchen.com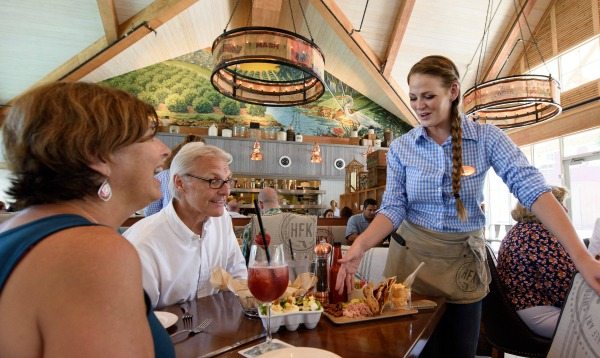 DoveCote Brasserie
So you're downtown and you're craving style, craft cocktails and great food. Well, DoveCote Brasserie has all three in abundance. It's a beautiful restaurant designed by Andrew White (lot1433) to showcase chef/proprietor Clay Miller's modern French-inspired cuisine. If you're a fan of French onion soup, then you need – and I do mean need – to try chef Clay's version. His caramelized onion soup gratinée, while not your traditional French onion soup, is sure to please with the addition of oxtail. DoveCote is located on the ground floor of the Bank of America building and also offers artisanal coffees and fresh pastries in the lobby prepared by their baristas from 8am-4pm during the week. No matter your craving, be it a macchiato, fines herbes omelet, or côte de boeuf, you'll find an excellent version of it at DoveCote.
390 N Orange Ave Suite 110
Orlando, FL 32801
407-930-1700
dovecoteorlando.com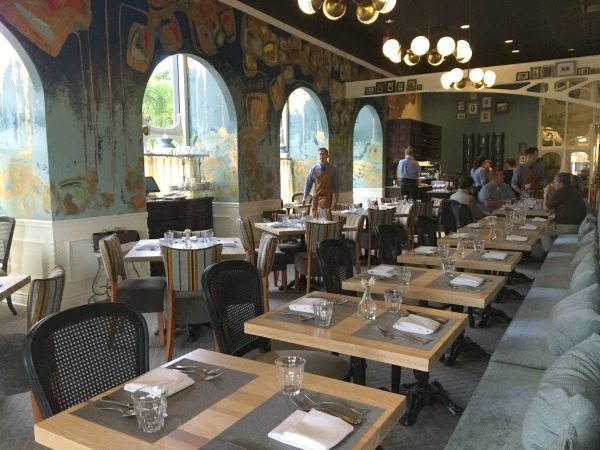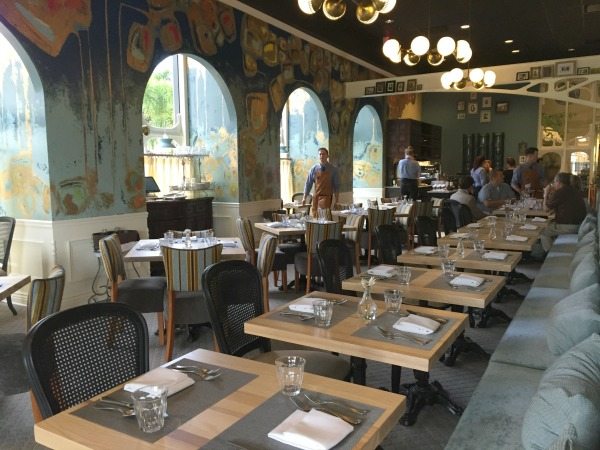 1921 by Norman Van Aken
Located in a Mount Dora in a historic building from you guessed it, 1921, chef Norman Van Aken's new restaurant is very likely to surge to the top of all the "best lists" in no time at all. The restaurant is decorated with art pieces from the Modernism Museum right next door allowing diners to sample executive chef Camilo Velasco's creative fare while gazing at, and at times sitting in, beautiful works of art. I can't pick just one dish to laud, chef Velasco (who happens to be one of my favorite chefs anywhere) as every dish he creates (pan-roasted duck breast with mole poblano and Florida spiny lobster & rock shrimp dumplings in country ham dashi, for example) he creates is worth trying. The talents and abilities of all involved in Van Aken's new venture make it a must visit and deserving of a spot on your regular rotation.
142 East 4th Avenue
Mount Dora, FL 32757
352-385-1921
1921nva.com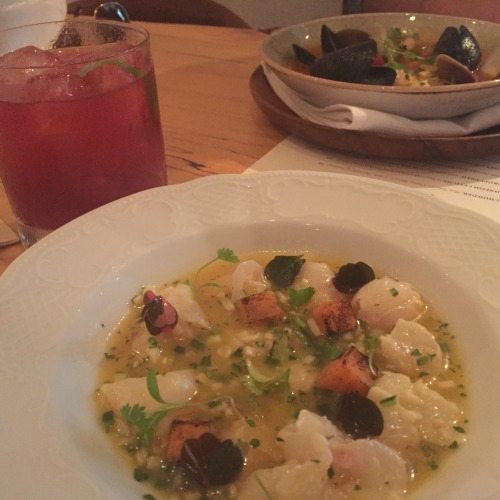 Jimotti's Restaurant
Vestiges of the BBQ Burger Ranch that once occupied this building are pretty evident, but while the décor won't necessarily wow you (this is a gastro-dive if I've ever seen one), chef Junichi Takazoe's classic Japanese tapas and sushi dishes certainly will. Takazoe, the former head sushi chef at Morimoto Asia in Disney Springs, crafts wonderful bento box lunches and creative dinner ramens, curries and sushi preparations. The crispy albacore is worth ordering again and again, as is fried chicken "kara-ague" many and pork belly simmered in a sweet soy based sauce. There's a nice selection of imported Japanese beers on tap as well as sakes. While Sanford may not be the first place that jumps to mind when you thinking of Japanese cuisine, it now should be.
2545 French Avenue
Sanford, FL 32773
407-952-3329
jimotti.com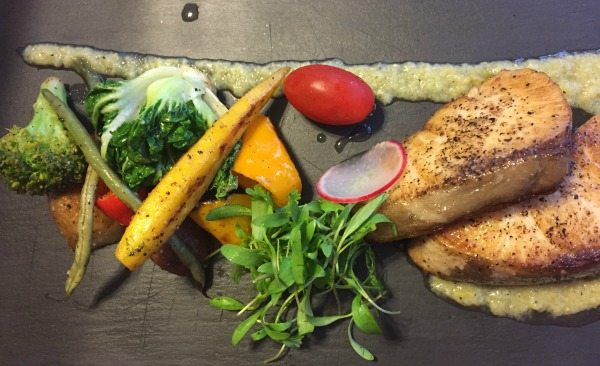 EDITOR'S NOTE: Tennessee Truffle Moves from Pop-up to Permanent Proprietor
With Chef Nat Russell (formerly of Cafe de France) firmly entrenched in the kitchen at The Tennessee Truffle, Sanford residents have no need to fear him leaving any time soon. Chef Nat, his wife Elizabeth (and sometimes their daughter Ella) are here to stay. In addition to breakfast, brunch and lunch, Chef Nat is now also offering private evening dinners at the restaurant for groups as small as two. Now that's one heck of a romantic date night! For more details, call 407-942-3977.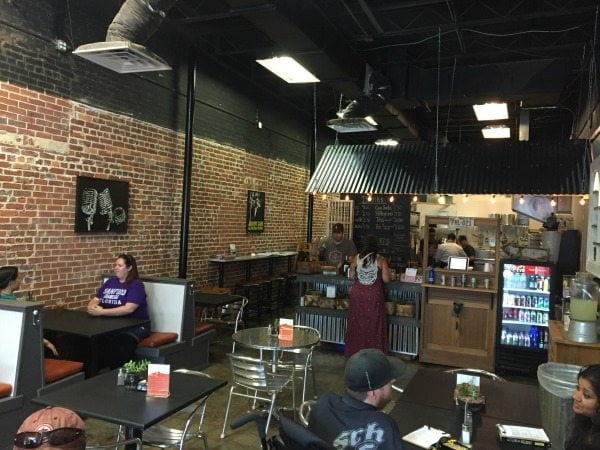 Read more about: