2015 was an unbelievable year in terms of the number of really great new restaurants in Orlando. When I first moved to Orlando in 2006, Manuel's on the 28th was the place to go. Ten years later, Manuel's has long since closed and a slew of top-notch restaurants have taken its place. Maybe we can't quite compare ourselves to culinary cities like New York or Chicago. Not yet. But we've got some fabulous momentum happening, thanks, in part, to the new restaurants highlighted on this list.
Stepping into the stylish dining room and lounge at Urbain 40, a new Dr. Phillips restaurant, I said a silent prayer that the food would live up to the lovely space. My prayers were answered thanks to Chef Jean-Stephane Poinard, who hails from St. Augustine's Bistro de Leon. He now heads the pristine kitchen at Urbain 40, a modern brasserie in the Dellagio Plaza. The menu has a European-meets-American slant, with dishes like crepes, applewood-smoked bacon scallops and a charcuterie board for starters. We enjoyed an excellent 8oz filet and a perfectly prepared tilefish for our entrees. Dessert, the Urbain 40 Trio, was a terrific sharable selection consisting of raspberry macaroons, coffee and pistachio cheesecake pops and a handful of chocolate truffles. Rumor has it the cost to transform Cantina Laredo (the spot's former concept) into Urbain 40 well exceeded $2 million dollars, but it appears to be a good investment. While the service could stand some polishing, this restaurant is absolutely living up to its own high expectations.
Bavaro's Pizza Napoletana & Pastaria, a new Winter Springs gem, should be given a category of its own. Serving authentic Neapolitan pizza via a spectacular hand-built Stefano Ferrara domed brick oven, it can hardly be compared to your average pizza joint. In fact, there is nothing average about Bavaro's. Pizza and pastas are cooked to such a high standard (using house made, fresh and top shelf ingredients) that the quality is simply incomparable. When you slip into Bavaro's gorgeous dining room, every table is a chef's table with full kitchen views from every seat. Be sure to order the gnocchi in Bolognese sauce; it was spectacular. Of course, order one of Bavaro's terrific pizza pies; we quite enjoyed the carciofi con uovo. Also, save room for dessert. The tiramisu is out of this world.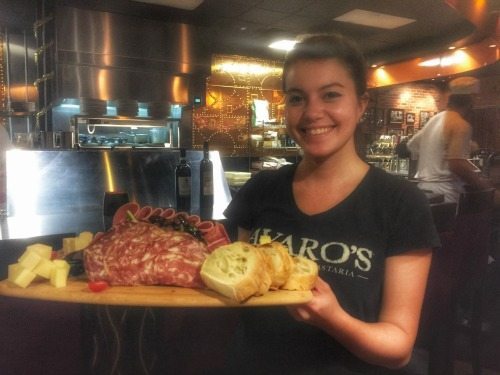 Sunset Sam's is now MOOR, a delightful new addition to the restaurant selections at Gaylord Palms Resort. While the iconic boat still floats in the Key West wing of Gaylord's colossal atrium, everything else about the restaurant has changed. The kitschy Key West look has been replaced with a refreshing Tommy Bahamas veneer and a menu based on regionally inspired dishes and fresh seafood has emerged.
While it's only been open for a few months, Morimoto Asia's trajectory is certainly advancing towards national acclaim. This a destination restaurant, the sort of restaurant that would top your 'must eat' list when traveling to a different city. Lucky for us, we don't have to travel far to enjoy Morimoto Asia, a restaurant designed to wow from the moment you enter. Save this one for a special occasion and then go all out. Dive into the Asian-centric menu featuring small plates of sushi and dim sum as well as dozens of entrees from Peking Duck to Pad Thai. Later this month, the Forbidden Lounge will open at Morimoto Asia, serving an exclusive menu of light bites and cocktails from 5pm to 1am on Friday and Saturday and until 12am Sunday through Thursday. Read more about Morimoto Asia here.
Of course, a list of this year's breakout restaurants would be incomplete without a nod to Osprey Tavern, the Baldwin Park restaurant likely to sweep 2016's dining awards. The space, a whimsical-meets-sophisticated dining room with a monstrous open kitchen as the focal point, is just a wonderful place to enjoy a meal. Of the many dishes we've enjoyed, we are always tempted back by the jerk chicken wings (something we hope earns a spot on a the regular menu). Osprey also has a stellar happy hour. Read our review here.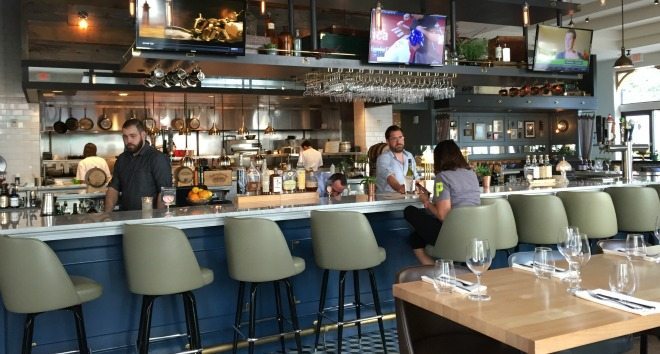 I-Drive 360 was certainly one of Orlando's most noteworthy new openings in 2016, a multi-million-dollar dining and attraction hub where you'll find The Orlando Eye and several new restaurants and bars. That list includes Tapa Toro, a new concept by the owners of Taverna Opa. The Spanish tapas are excellent, the sultry dining room is gorgeous, but what we really love is the paella pit, a chef's table-esque space where diners can watch as the chef craftd this age-old dish right before their eyes.
Two Chefs Seafood Oyster Bar, the brainchild of Bernard Caramouche (formerly of Emeril's Orlando) and Larry Sinibaldi (formerly of Palm Restaurant), brought the flavors of New Orleans to Orlando starting in April. We fell for the Cajun Bowl, a layering of Chef Bernard's collard greens, dirty rice, sweet potatoes and roasted pork or grilled chicken. It was a delicious merger of spicy heat and smoke; a must try dish for all Orlando foodies.
We were quite impressed with Whisper Creek Farm: The Kitchen and The Brewery. Located inside the JW Marriott Orlando Grande Lakes, the restaurant is an in-house, first-of-its-kind nano-brewery producing craft beer made from grown-onsite ingredients. Sipping seasonal beers in the ultra cozy, rustic space, guests munch small plates of elevated pub grub designed to pair perfectly with the house brews. And talk about sourcing locally! The menu and the beer list are packed with ingredients from the hotel's onsite farm and apiary.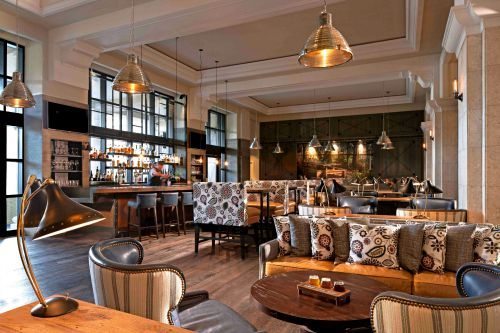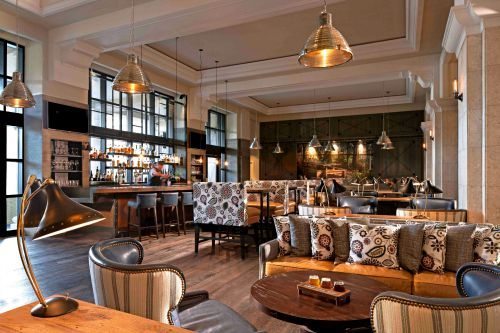 On the more casual side, Baoery took over the old Cityfish space and gives Chef Greg Richie (also chef/partner at Soco) the chance to showcase his Asian culinary skills. Expect an eclectic variety of casual Asian small plates and cheekily named cocktails best enjoyed with views of the old kung-fu movies shown on the restaurant's flat screen TVs.
Don't let the unfussy vibe and laid back décor full you; North Quarter Tavern chefs are serious business when it comes food. At the advice of local food critic Scott Joseph (who gave this restaurant a stellar review), we checked out the Sunday brunch, served 10:30am – 3pm. It was superb with the standouts being the biscuits & gravy and the brioche French toast.
Hopping on the gourmet burger trend, The Whiskey is setting itself apart with combinations that range from over-the-top to down right delicious. House ground beef, bison and turkey burgers pair perfectly with a medley of signature cocktails and more than 100 different types of whiskey behind the bar. In total there are 13 different burgers, but my favorite was The Southern, a burger blend of beef and brisket topped with pimento cheese, bourbon bacon, whiskey onions and fried green tomato with an aged balsamic glaze.
Finally, the new Smiling Bison location in Sanford is a game-changer for the area, says Edible Orlando's Kendra Lott. It's the type of place you can eat at on a Tuesday and feel like you had a solid meal at a great price. Share a pizza and salad or dive into a meaty entrée, like the pork shoulder. The Florida rock shrimp roll, if it's on the menu, is another must. Besides the basics, the menu changes every day using lots of local and seasonal fare in this much-needed chef-centric restaurant in historic downtown Sanford.