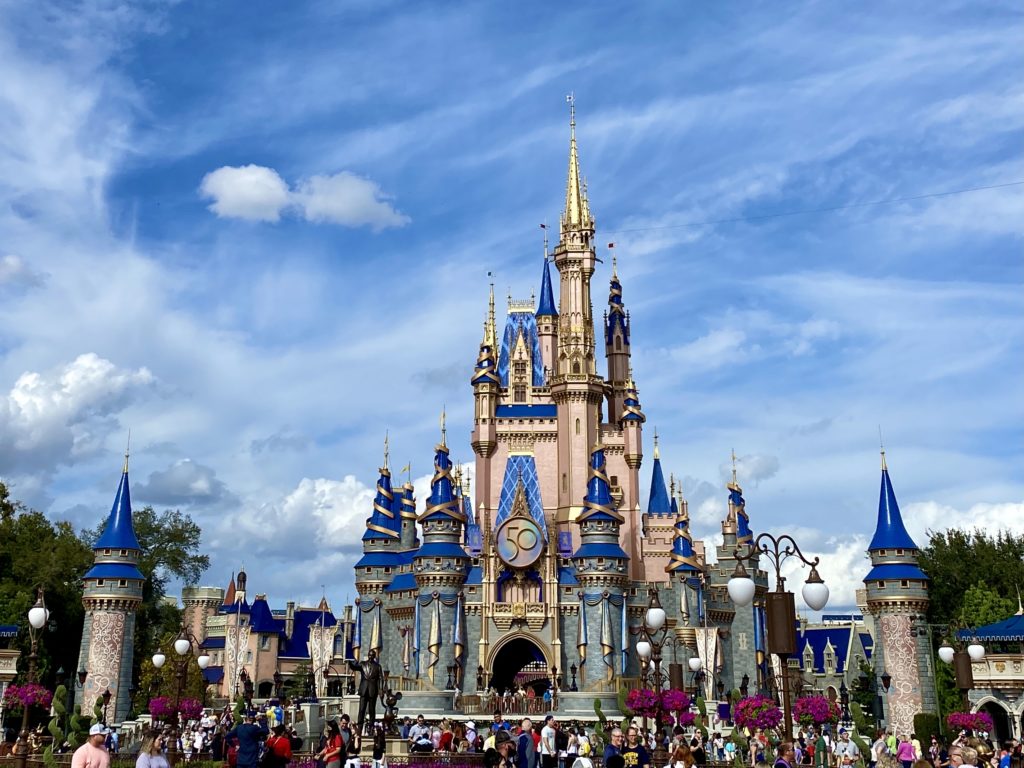 Magic and romance fill the air at Walt Disney World. Once seen as a place just for families, things have changed dramatically in recent years. Walt Disney World for adults and without kids can make for an enchanting destination.
From Walt Disney World dining to hotels, tickets, and transportation, there is a lot to know. And visiting Walt Disney World as a couple requires a different approach if you want your visit to be filled with romance and memories.
In the complete guide to Walt Disney World for adults we cover everything from the basics of tickets and transportation to the most romantic spots at Disney.
The Basics of Walt Disney World for Adults
Walt Disney World Tickets
There's no denying that purchasing tickets to Walt Disney World can be expensive. Thankfully, as Florida Residents you can often find discounted multi-day tickets just for Florida Residents. These tickets are only available during limited times and in the off-season. Check the Florida Residents tickets section for current offerings.
If Florida Resident tickets are not available, you'll need to decide how many days you would like your trip to be, and whether or not you want to park hop. Park Hopping means you can visit more than one Disney theme park in the same day. However, that flexibility comes at an increased price.
Annual passes to Walt Disney World are discounted for Florida Residents and lead to discounts on hotel stays, merchandise, and other perks. If you're going to visit Walt Disney World at least six days in a year the annual pass generally pays for itself.
How many days should I spend at Walt Disney World?
First up, as a couple you should decide on your personal absolute must-do experiences. Understand that unless you've got a week to spend, it is very difficult to do everything. So take the stress off yourself and make a list of the must-do rides, shows, and dining that you absolutely have to experience.
A general rule of thumb is to plan one day for each Disney theme park you want to visit. Some guests consider Disney's Animal Kingdom Theme Park to be a "half-day park" since it is not jam-packed with rides. But everyone is different. Some guests love all the animal encounters and shows that are there, plus Animal Kingdom has quite a few hidden gem bars.
Important note: With so many rides and shows at Walt Disney World you can expect at least one experience to be down for refurbishment no matter when you visit. There isn't a simple list of what is closed for refurbishment at any given time on Disney's website. You'll have to view the Walt Disney World Calendar and then click the "Day View" to see what is closed for refurbishment each day, for each park.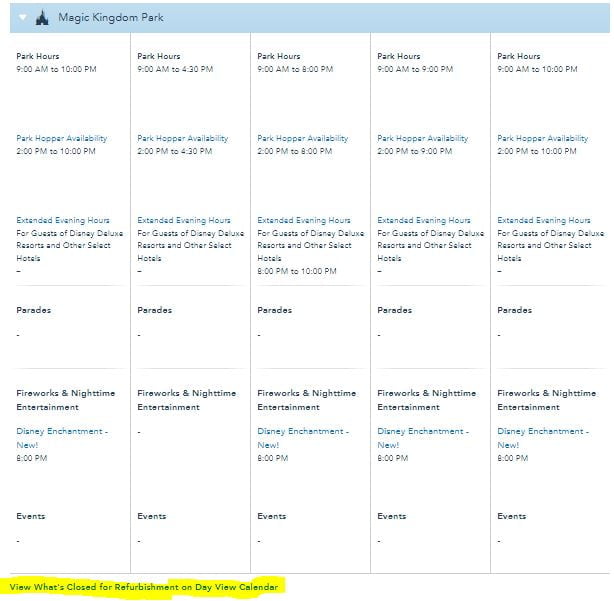 LEARN MORE
Walt Disney World Park Pass Reservations
In order to visit any Walt Disney World theme park you must make a reservation. This practice is changing soon, but for now it is in place.
Walt Disney World Park Pass Reservations require you to purchase your theme park admission first. Then there is different availability based on whether you're staying at a Disney World hotel, using an annual pass, or have regular park tickets.
You can check the availability of each park each day. Usually, Magic Kingdom and Disney's Hollywood Studios fill up the fastest. If you're visiting Walt Disney World just as adults without any kids, then take advantage of your flexibility.
The best time to visit Walt Disney World is when kids are in school. Late January to very early March is a great time, as is right after Labor Day until early October.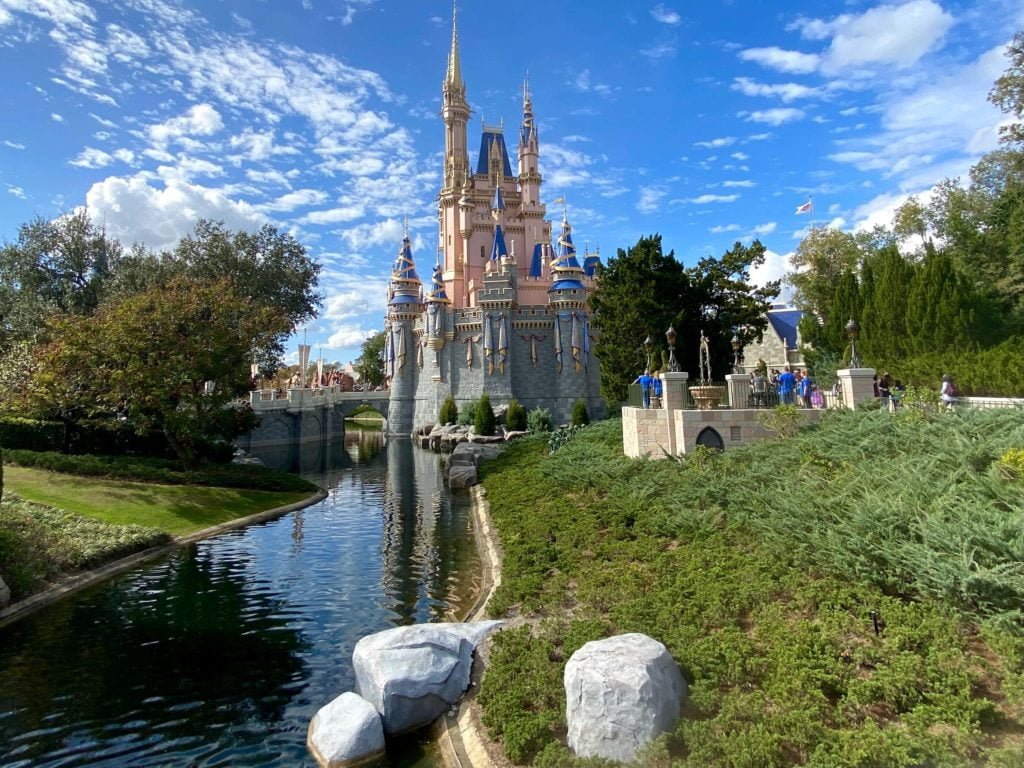 Parking and Transportation at Disney World
There is a parking charge for every Walt Disney World theme park. This fee is generally around $25 per day and subject to change — usually, parking costs increase once a year. You can also select Preferred Parking which will put you near the very front of the parking lot. This can be a good way to save yourself some time if you arrive later in the morning or afternoon.
Most Walt Disney World annual passes include parking.
Disney Springs and Disney's water parks have free parking. As a result, buses from Disney Springs run to the resort hotels, but not to any of the Disney theme parks. There is a Disney Springs bus from each theme park, but it is one-way. There is no bus transportation from Disney Springs directly to any Disney theme park.
LEARN MORE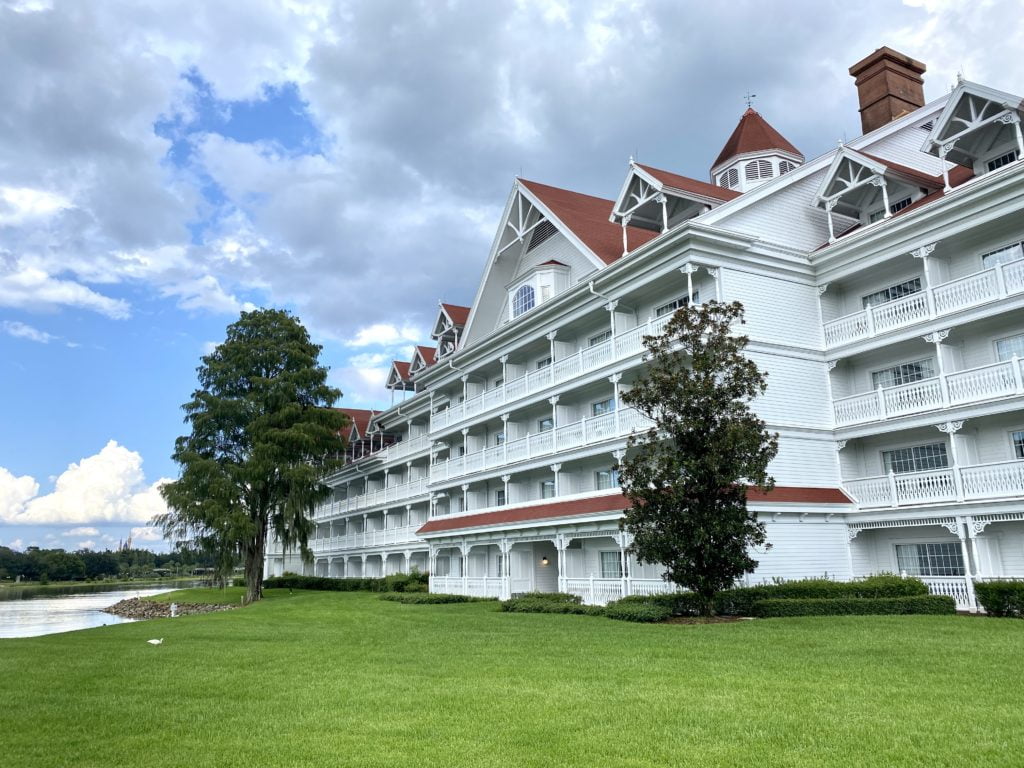 What are the rules at Walt Disney World?
The Most Magical Place on Earth is fun for families and adults, and the only way it stays that way is by keeping things safe.
Some of the rules at Walt Disney World include not bringing in your own alcohol to theme parks, water parks, Disney Springs, and other areas, as well as no weapons or items that could be mistaken for being a weapon. There are quite a number of guidelines pertaining to coolers, such as size restrictions and not allowing any loose ice.
Prior to entering any Disney theme park or Disney Springs, you will pass through a detector to make sure no unwanted items are being brought in. Be sure to read Walt Disney World's rules and guidelines if you have any concerns.
Can't Miss Rides And Attractions
There are over 50 rides throughout all of Walt Disney World. One of the things that makes Disney such a popular place is the sheer variety of experiences.
Important tips: Don't forget most rides have height requirements, separate entrances, hard-to-find-exits, food and drink policies, and other important information. You can find ride descriptions and policies for every single ride at Walt Disney World on WaltDisneyWorld.com as well as posted at the entrance to each ride. You can also ask the Cast Members at the entrance to each ride any questions you may have. If there is a ride you're not going to do together, take a minute and determine an exact meeting point, especially for thrill rides (in case the rider doesn't have their phone).
Disney Thrills Rides for Adults
Space Mountain (Magic Kingdom)
Splash Mountain (Magic Kingdom)
Big Thunder Mountain (Magic Kingdom)
Seven Dwarfs Mine Train (Magic Kingdom)
TRON: Lightcyle/Run (Magic Kingdom)
Mission: Space (EPCOT)
Test Track (EPCOT)
Rock 'N' Roller Coaster (Hollywood Studios)\
Tower of Terror (Hollywood Studios)
Star Wars – Rise of the Resistance (Hollywood Studios)
Expedition Everest (Animal Kingdom)
Avatar Flight of Passage (Animal Kingdom)
Classic Must-Do Rides at Disney for Adults
Tomorrowland Transit Authority People Mover (Magic Kingdom)
Buzz Lightyear Space Ranger Spin (Magic Kingdom)
Mickey's Philharmagic 3-D Show (Magic Kingdom)
Ariel's Under the Sea Adventure (Magic Kingdom)
The Haunted Mansion (Magic Kingdom)
Walt Disney's Enchanted Tiki Room (Magic Kingdom)
The Jungle Cruise (Magic Kingdom)
Spaceship Earth (EPCOT)
Living with the Land (EPCOT)
Soarin (EPCOT)
Remy's Ratatouille Adventure (EPCOT)
Gran Fiesta Tour (EPCOT)
Mickey and Minnie's Runaway Railway (Hollywood Studios)
Toy Story Mania (Hollywood Studios)
Millennium Falcon Smuggler's Run (Hollywood Studios)
Kilimanjaro Safaris (Animal Kingdom)
Avatar Na'vi River Journey (Animal Kingdom)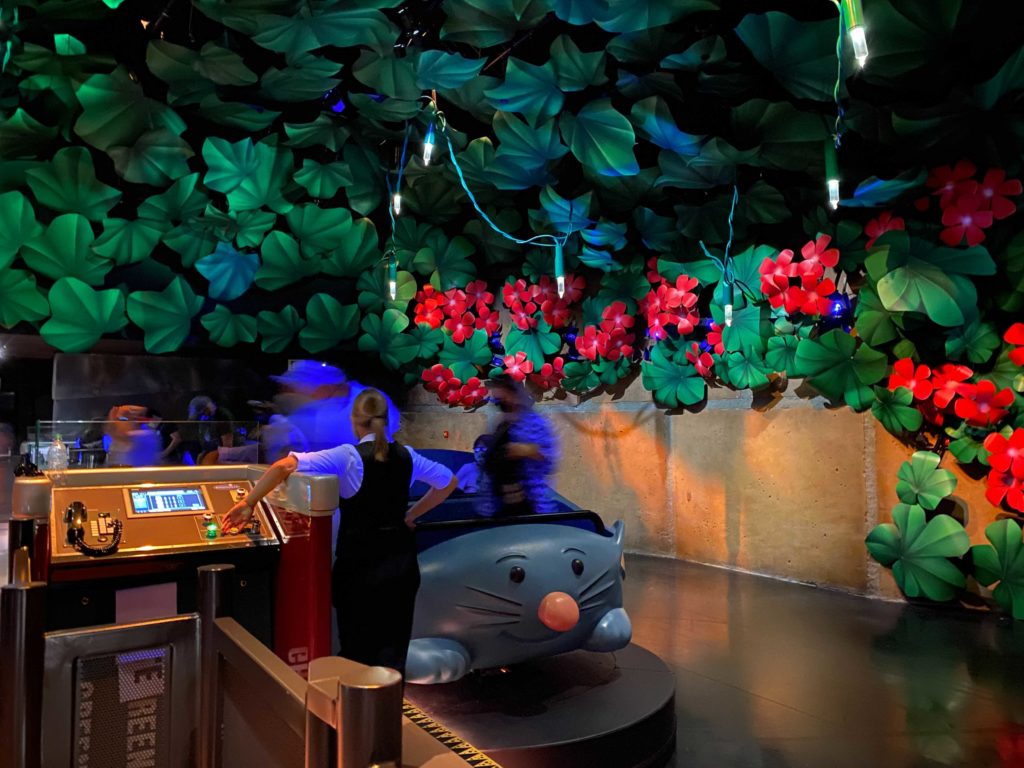 Best Live Entertainment for Adults
Dapper Dans on Main Street USA (Magic Kingdom)
Monsters Inc. Laugh Floor (Magic Kingdom)
Miariachi Cobre (EPCOT)
Voices of Liberty (EPCOT)
Matsuriza Drummers (EPCOT)
Alberta Bound (EPCOT)
Indiana Jones Epic Stunt Spectacular (Hollywood Studios)
Live Musicians in Harambe Village (Animal Kingdom)
Viva Gaia Street Band (Animal Kingdom)
No one wants to wait in long lines at Walt Disney World. Maximize your romance time with these easy ways to avoid long lines.
Learn about and use Disney's Genie app – it's free
Get to the parks well before they open
Stay in the park as late as possible
Plan your meals ahead and using Disney's mobile ordering well before you intend to pick up your meal
Now to really impress your Disney sweetheart, read our post on New Ways to Avoid Long Lines at Walt Disney World.
Where to Spark Romance at Walt Disney World for adults
Yes, there are kids and families practically everywhere you go at Walt Disney World. But if you know where to look, you can find lots of romantic places at Walt Disney World.
Plenty of romantic Disney restaurants can be enjoyed — make sure you make reservations as soon as possible (up to 60 days in advance). Save some money and enjoy Happy Hour at Disney Springs. Do something different and enjoy brunch without needing a theme park ticket. You can also book a Disney fireworks cruise.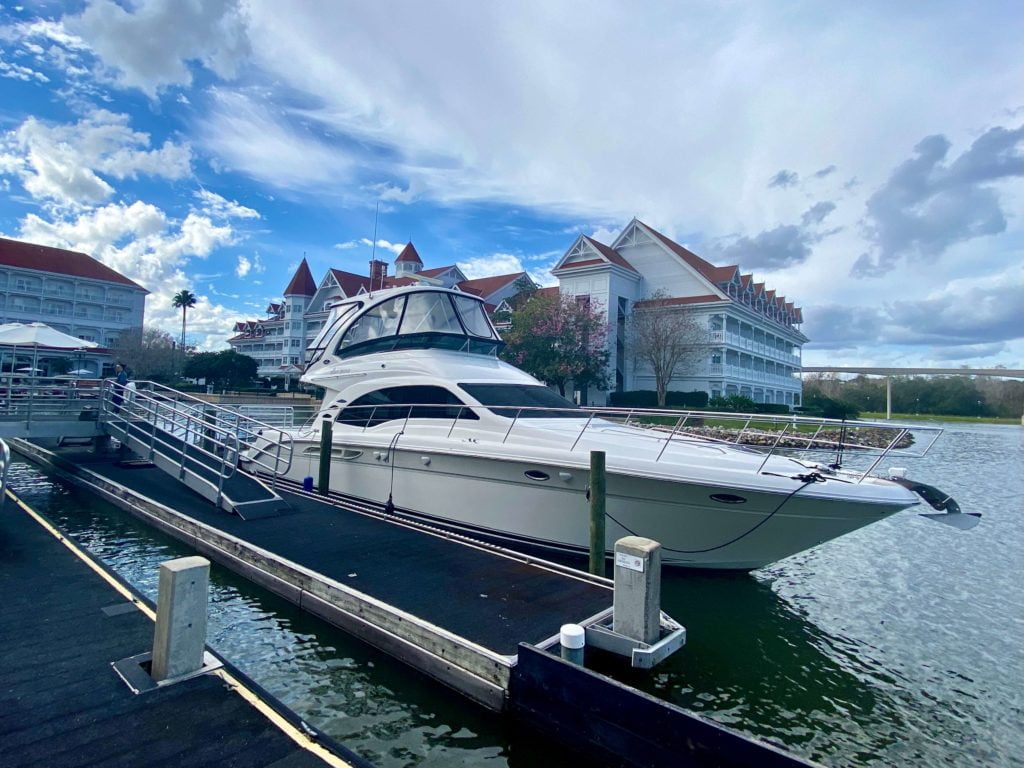 What are the most romantic spots at Disney?
Impress your partner and check out The Most Romantic Spots in Walt Disney World. This complete list runs through every romantic place at Disney for each theme park, Disney Springs, and Disney hotels.
Where to Stay at Walt Disney World
Speaking of Disney hotels, there are nearly 30 Disney World hotels. There are options to fit every budget. Some quick favorites for the most romantic hotels at Disney include Disney's BoardWalk Inn, the Walt Disney World Swan and Dolphin (especially Swan Reserve), and Disney's Grand Floridian Resort and Spa. We've got the full list of Best Disney World Hotels for a Romantic Escape.
FYI: Some Disney hotels are very close to certain Disney theme parks making it possible to walk, take a boat, or ride the Disney Skyliner from the hotel to the Disney theme parks.
Magic Kingdom Hotels – hotels nearest to Magic Kingdom
Disney's Contemporary Resort (monorail, walk)
Disney's Polynesian Village Resort (monorail, boat, long walk)
Disney's Grand Floridian Resort and Spa (monorail, boat, walk)
Disney's Wilderness Lodge Resort (boat)
EPCOT and Disney's Hollywood Studios – hotels nearest to EPCOT and Disney's Hollywood Studios
Disney's BoardWalk Resort (walk, boat)
Disney's Yacht and Beach Club Resorts (walk, boat)
Walt Disney World Swan and Dolphin (walk, boat)
Disney's Caribbean Beach Resort (Disney Skyliner)
Disney's Riviera Resort (Disney Skyliner)
LEARN MORE