Living in Florida means we get to enjoy the outdoors for almost the entire year. Lunch and dinner dates are a beautiful experience no matter where you dine, but when you get the chance to experience the outdoors with your love, especially amongst the beauty of Winter Park, it enhances the afternoon or evening. Winter Park has several options for courtyard dates that we couldn't resist highlighting!
Besides romantic courtyards, there are lots of other Winter Park restaurants with outdoor dining – sweet!
Romantic Winter Park Courtyards
348 N Park Ave #5
Monday – closed
Tuesday- Thursday 4pm – 11 pm
Friday – 4pm – 12 am
Saturday – 11 am – 12 am
Sunday – 11 am – 9 pm
Nestled inside Winter Park's Hidden Garden, Garp & Fuss serves up American fare including a selection of sandwiches, salads, wings, flatbreads, and more. The restaurant features five rooms each giving a different dining experience, but dining in the enclosed solarium is a must as it provides the best view of the Hidden Garden area.
Bonus: you'll be able to enjoy courtyard dining no matter the weather!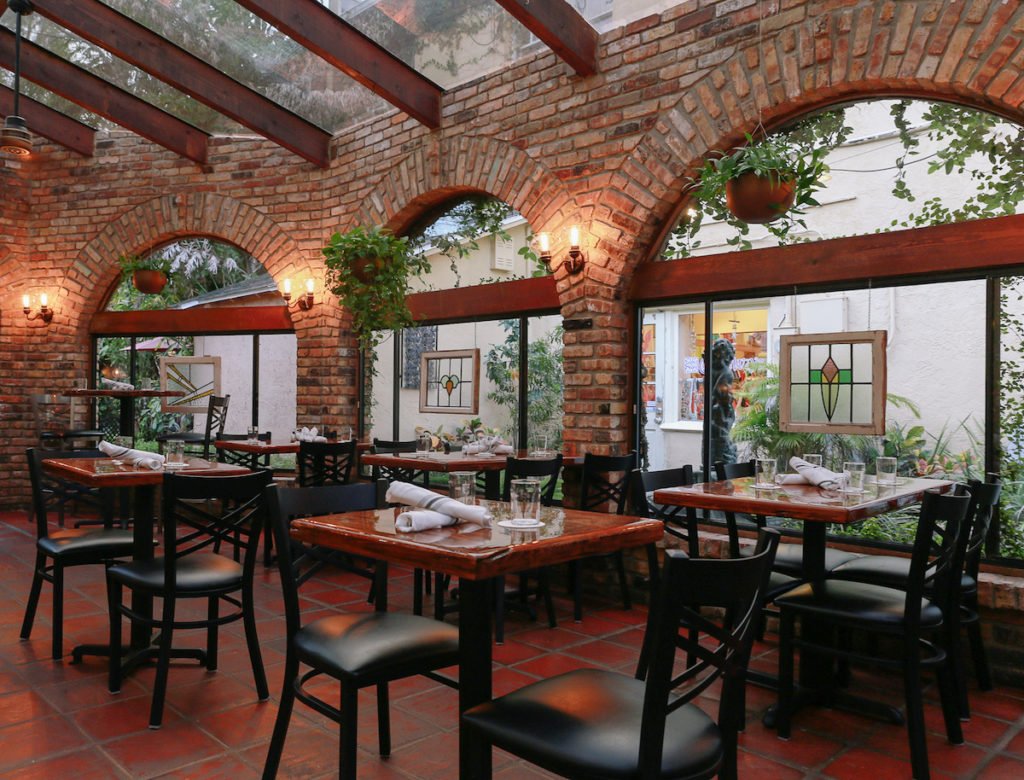 118 S Park Ave
Monday-Saturday 7am-4pm
Sunday 7:30am-4pm
Kitchen closes at 2:30pm
Barnie's is located in Greeneda Court, one of the more well-known courtyards in Winter Park. The courtyard's gorgeous marble tables, fountain, and lush greenery compliment the vintage look of the surrounding buildings. You'll feel like you're tucked away from the rest of Park Avenue.
Barnie's serves breakfast, brunch and lunch items, but just a heads up, the kitchen closes at 2:30pm most days.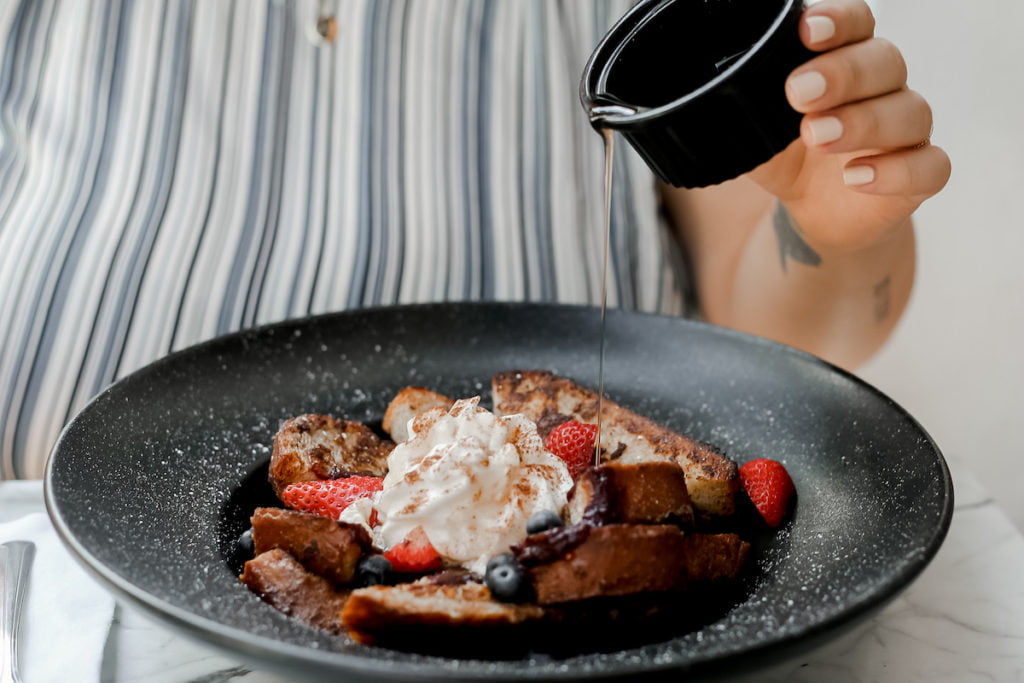 400 Orlando Ave.
Mon-Thurs 5-9 PM (Kitchen closes at 8:30 PM)
Fri-Sat 5-10 PM (Kitchen Closes at 9:30 PM)
One of my personal favorite date nights involves Italian food. Pair that with courtyard dining and I'm in heaven. Rocco's Italian Grille provides you with an authentic Italian experience while dining in the dreamy courtyard, plus live music from Thursday-Saturday evening.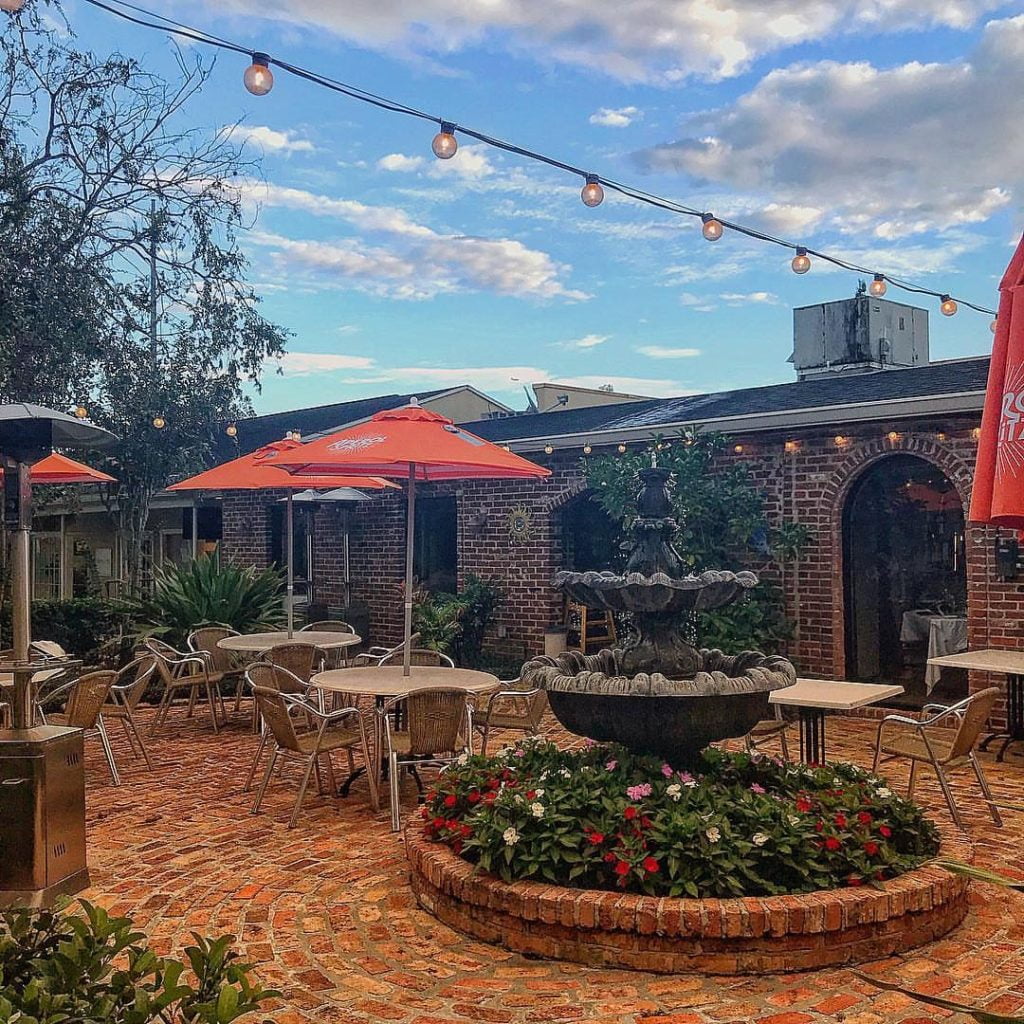 358 North Park Ave.
Monday – Friday 11:00 AM – 11:00 PM
Saturday 9:30 AM – 11:00 PM
Sunday 9:30 AM – 10:00 PM
While Boca is located on the corner of Park Avenue and E Canton Avenue, their rear dining room overlooks the gorgeous Hidden Garden, a picturesque semi-hidden courtyard. The food at Boca is fresh, local, seasonal, and sustainable, with a farm-to-table approach.
You'll be able to catch happy hour from 3-6p Monday-Friday, and brunch is served on the weekends from open until 4pm. Whether you're in the mood for a nice wine or a cocktail, Boca will provide an excellent experience with a beautiful view to cap it all off.
Also try:
Hillstone (not technically a courtyard, but the outdoor seating overlooking Lake Killarney is unbeatable!)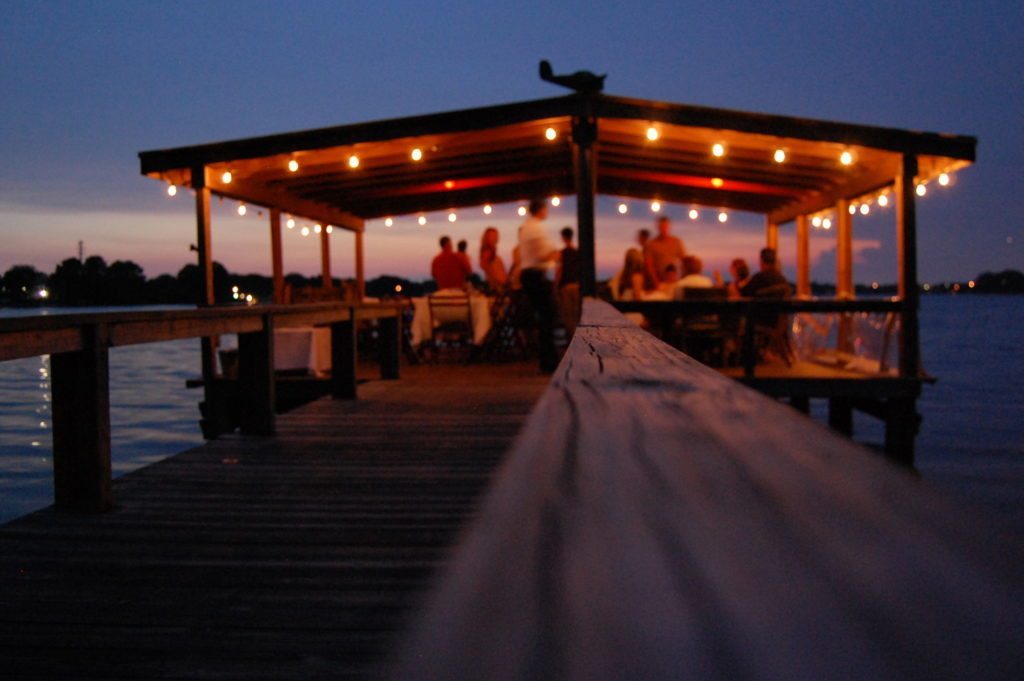 Looking for more outdoor dining ideas? Check out our guide to Places to Watch the Sunset or Orlando's Best Patios.