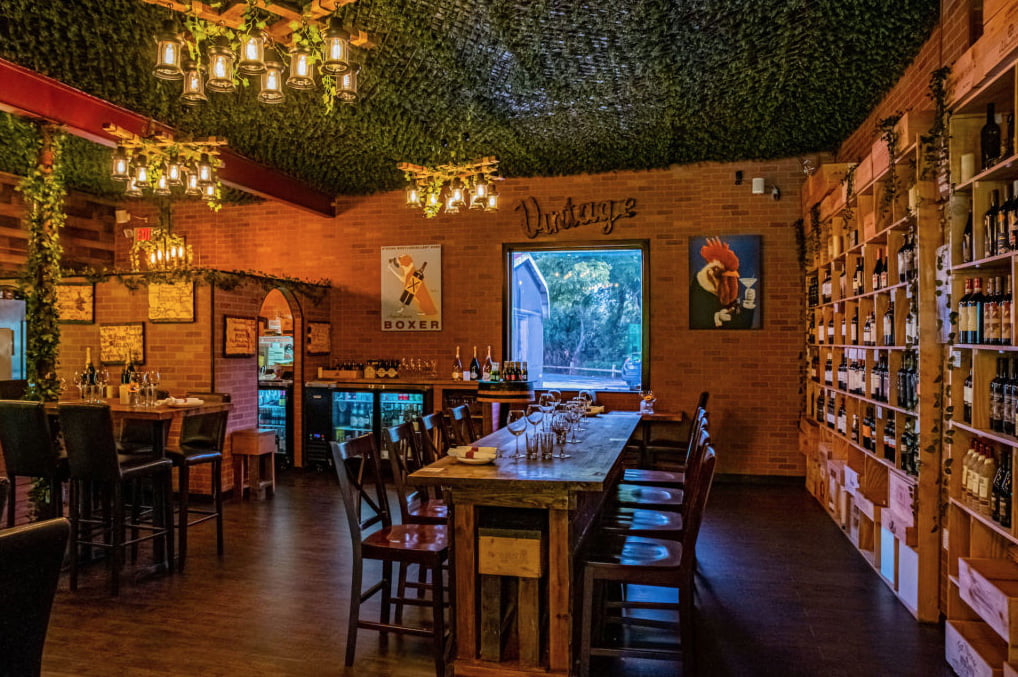 Wine bars in Orlando Florida are such stellar spots for date night. Orlando wine bars also make for a great girls' night out, and even a relaxing solo night. Whatever the occasion, here are some great date night-worthy wine bars in Orlando for couples who love wine, sultry spaces, and good company.
Orlando Wine Bars
Imperial Wine Bar & Beer Garden
Quantum Leap Winery
Eola Wine Company
Vines Grille & Wine Bar
VINIA Wine & Kitchen
The Wine Room
The Parkview
The Wine Barn
Spill
The Attic Door
Wine Bar George
Brix & Mortar Urban Winery
Golden Hour Wine Bar
KOS
By the way, there are also a number of lovely places that host pairings and wine dinners in Orlando.
1800 N. Orange Ave
Orlando, FL 32804
If you're looking for a wine bar in Orlando with a cozy, neighborhood feel, look no further than Imperial Wine Bar & Beer Garden. By day, this space is Washburn Imports, an exotic furniture store boasting some pretty spectacular pieces from around the world. At night, a wine bar emerges where you'll find an extensive wine list, featuring reds, whites, sparkling wines and dessert ports.
They also have an extensive craft beer menu (draft, bottled and canned) and lots of small bites, like flatbread and charcuterie platters, to nosh. Imperial also has locations in Winter Park (170 E. Morse Blvd) and Sanford (116 E. 1st Street) which are just as lovely.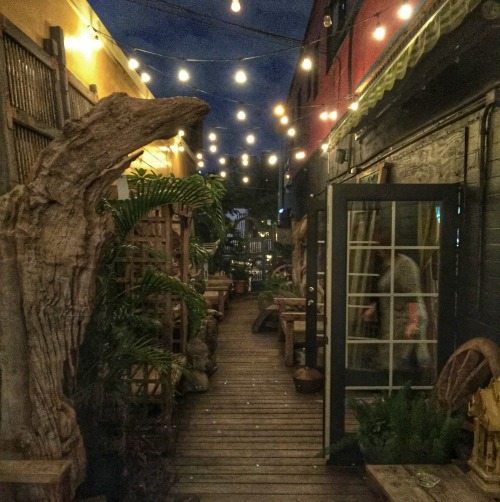 1312 Wilfred Drive
Orlando, FL 32803
Located near Mills Avenue, Quantum Leap Winery is "Florida's only sustainable winery." Quantum Leap Winery's production model, which blends grapes from around the world on site, reduces the carbon footprint associated with traditional wine production by utilizing low-carbon footprint vessels such as kegs, pouches or boxes.
The place has a rustic, down-to-earth feel with wooden barrels everywhere and dimmed lighting. The Tasting Room is open Tuesday through Saturday. Check the events calendar for fun periodic events, like Wine & Yoga and Wine & Foot Massages.
430 E. Central Blvd.
Orlando, FL 32801
Located just a hop, skip, and a jump away from Lake Eola Park, Eola Wine Company is a wine bar in downtown Orlando that focuses on serving small production and boutique wines. The wine menu features 50 wines by the glass, an extensive reserve list available by request, and more than 100 retail selections.
They also have a beautiful patio to sit outside on and enjoy a glass of wine and light bites under the stars.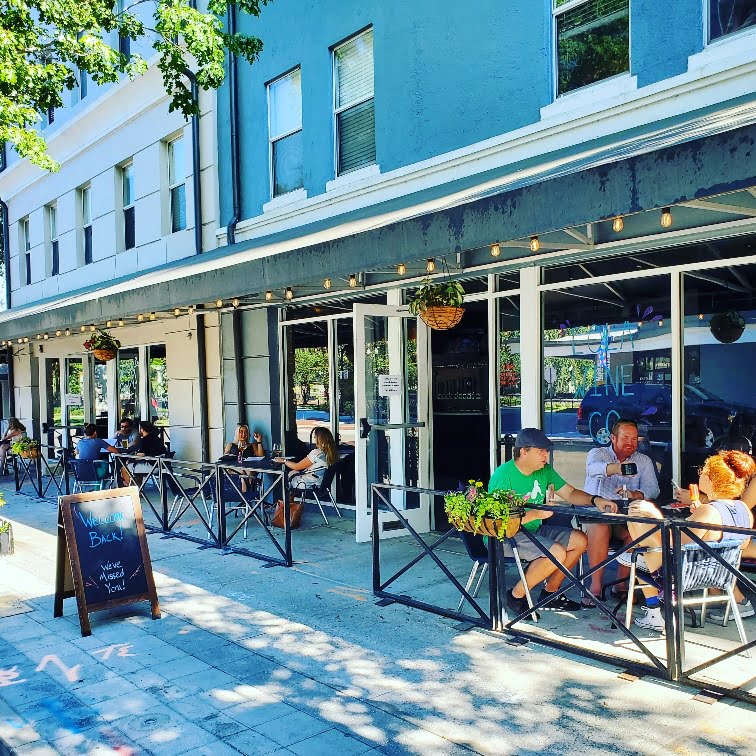 7533 West Sand Lake Road
Orlando, FL 32819
Ideal for music lovers, Vines Grille & Wine Bar in Orlando Florida is a terrific place to enjoy a glass of pinot noir while enjoying live jazz music, which plays every night at the restaurant.
With a wine menu more than 20 pages long, Vines features selections from almost every continent, every varietal, and by a variety of increments (they even offer half-bottle portions). They also serve dinner and have an award-winning happy hour food/drink menu.
444 W New England Ave #119
Winter Park, FL 32789
This couple-owned wine bar and restaurant is tucked away in Hannibal Square, not far from Park Avenue. Scratch-made tapas and entrees compliment the impressive European wine selection, while cozy booths and live music on Thursdays create the ideal date night atmosphere.
The dessert flight is one of our favorite menu options. We highly recommend you upgrade it to include the dessert wine flight pairing, too.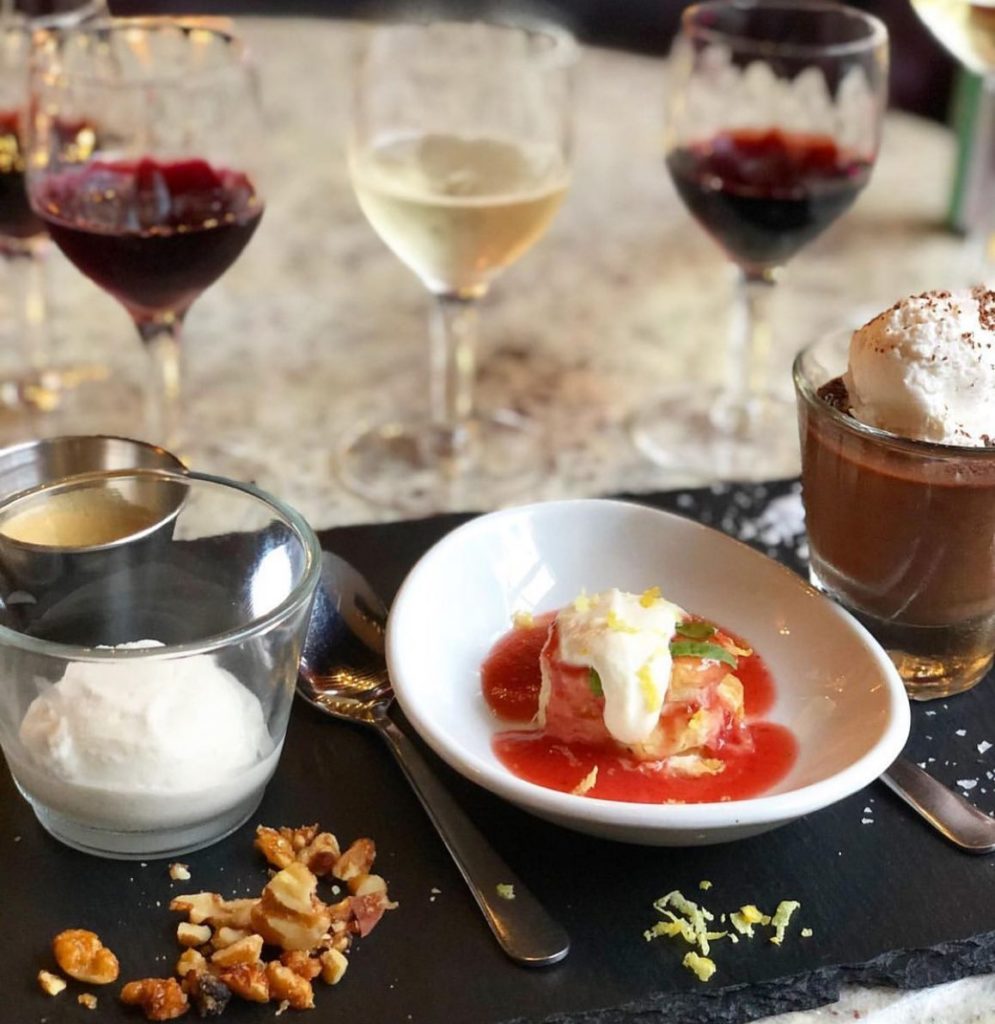 270 S. Park Ave.
Winter Park, FL 32789
An area favorite, The Wine Room features more than 156 hand-selected wines available to sample via DIY wine dispensing machines. With a wine debit card that you add whatever denomination you choose to, you'll sip your way around The Wine Room via one, two-and-a-half or five-ounce pour sizes, priced accordingly. Hold on to your card because it's reusable and trust me, you'll be back to reuse it.
136 S. Park Ave.
Winter Park, FL 32789
Located in the heart of Winter Park on Park Avenue, The Parkview is a wine bar with a relaxed atmosphere and a great food selection to go along with its vast wine list. Go there for brunch (mimosa flights!), stop in for an after-work flight of wine or enjoy a full dinner. This place has it all!
959 W. Fairbanks Ave.
Winter Park, FL 32789
The Wine Barn is more than just your everyday wine bar in Orlando Florida; it is heaven for wine lovers. Not only do they have hundreds of wine varieties, stacked to the ceiling, Wine Barn also has amazing wood-fired pizza. You can order a pizza and then purchase a bottle of wine, which the staff will chill for you and serve.
RELATED: A Local's Favorite Places for Pizza in Orlando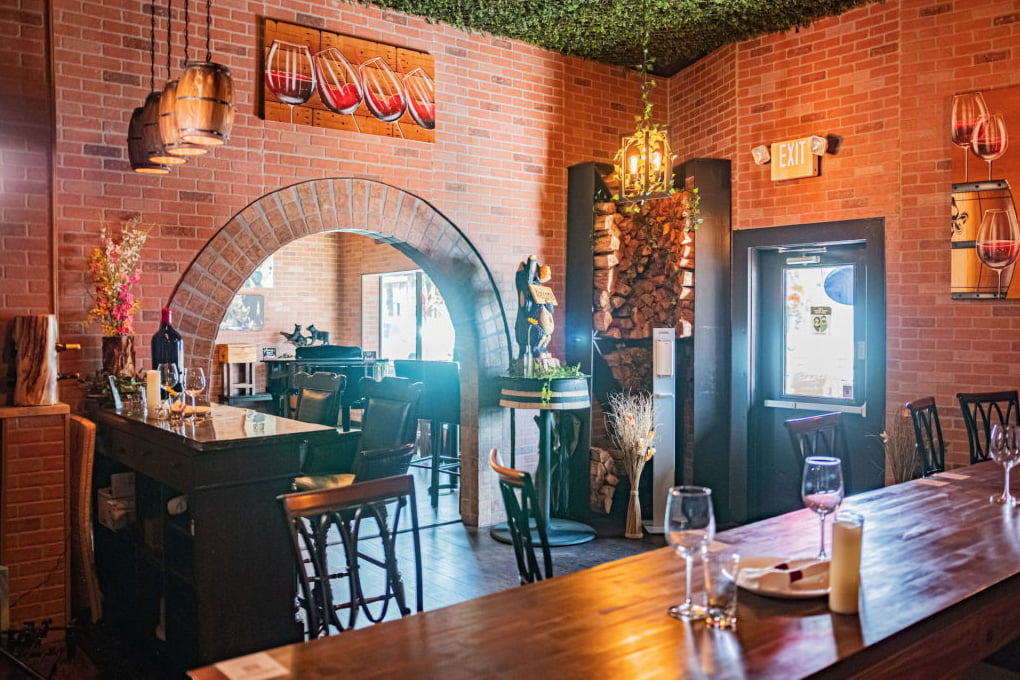 1196 Tree Swallow Drive, Ste. 1314
Winter Springs, FL 32708
Spill is a small spot in Winter Springs that has a vast list of wines to choose from along with an artisanal cheese platter that is so delicious. They also serve wine cocktails—like sangria and prosecco split.
It's a wine bar started by locals and made to have that "local feel" to it.
8 W. Plant St.
Winter Garden, FL 34787
Self-proclaimed as the "swankiest little wine bar and live music venue," The Attic Door looks just like a normal lounge bar from the outside but once inside it's classy meets whimsical. The lounge is filled with mixed and matched chairs, sofas and leather couches, along with unique pieces of décor and draperies hung everywhere.
Add to that live entertainment and you've got the perfect ambience for a great date night.
1610 E Buena Vista Dr,
Lake Buena Vista, FL 32830
It's hard to believe that one of Orlando's best wine bars is at Walt Disney World – Disney Springs to be exact. Imagine being able to order 1 oz of any wine on the menu, of which there are 140 wines. Each item on the food menu is meant to pair beautifully with a wide variety of wines.
That's what awaits at Wine Bar George.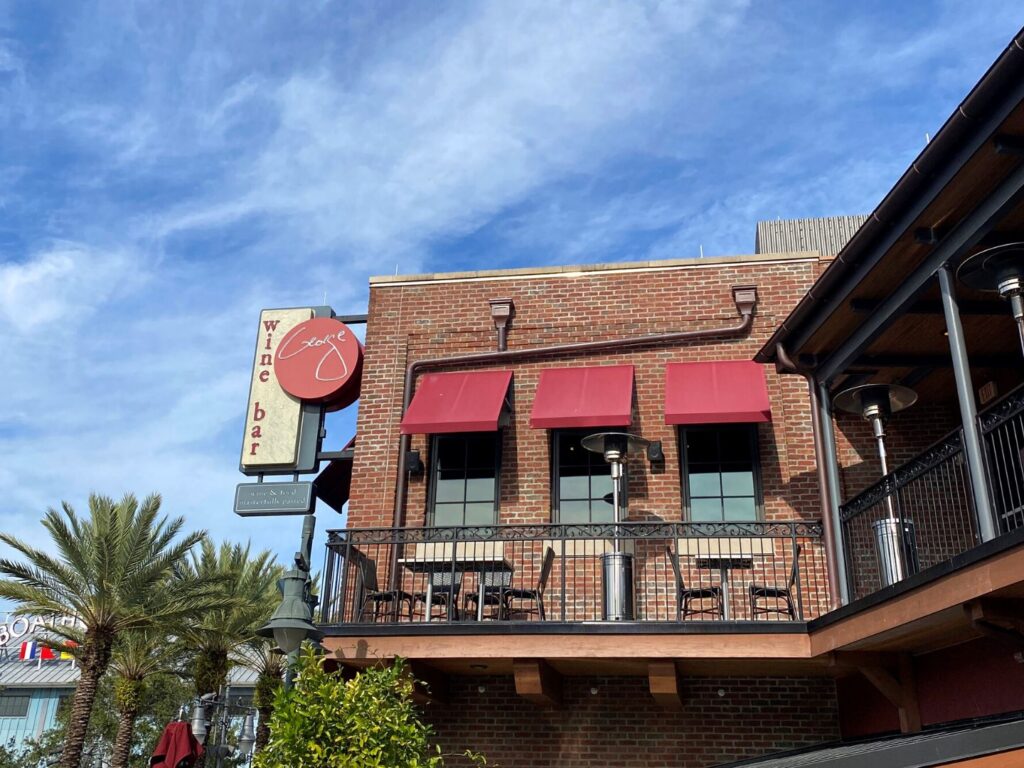 READ MORE: The Best Places for Wine at Walt Disney World
Master Sommelier George Miliotes is the proud proprietor of Wine Bar George. It's pretty common to see George helping his staff and ensuring everyone is having a great time. We suggest dining here for sunset views.
Wine Bar George is also one of our top picks for Brunch at Walt Disney World. This spectacular spot has even earned an incredible distinction in 2023. The World of Fine Wine announced the World's Best Wine Lists for 2023, and Wine Bar George was awarded the Best Wine Bar List in the world!
You can even experience Wine Bar George at Terminal C at the Orlando Airport, including with the new Experience MCO Visitor Pass.
Two locations – Sanford, FL and Avalon Park, FL
Brix & Mortar is an urban winery with two locations in the Orlando area, each featuring a modern bar and lounge serving light fare. "Brix" is a measure of sweetness in grapes. With that in mind, they seek grapes with a variety of flavor profiles from the best growing regions in the country and bring the juice home to make it local to Orlando.
Their portfolio of more than a dozen wines are made locally to suit local tastes, whether you prefer sweet or dry, light or bold. The Sanford location is especially cozy during the holiday season.
1560 Lake Baldwin Lane
Orlando, Florida 32814
A woman-owned neighborhood wine shop, Golden Hour is full of responsibly farmed, thoughtfully made, small production, natural wine. They feature roughly 700 unique wines.
129 W. Fairbanks Ave.
Winter Park, FL 32789
449 S. Orlando Ave.
Maitland, FL 32751
Coffee isn't the only thing brewing at KOS. They also have their very own Cabernet Sauvignon and Pinot Grigio. You can purchase by the bottle or case or join their wine subscription service. Even better, this sustainable shop donates 10% of their profits to educational charities and non-profits in undeserved communities. You can visit them in Winter Park and Maitland.
More wine bars in Orlando we love…
Vintage Vino
14 E Dakin Avenue
Kissimmee, FL 34741
Grape & The Grain Wine Bar
1110 Virginia Dr
Orlando, FL 32803
Swirlery Wine Bar
1508 E Michigan St
Orlando, FL 32806
The Vineyard
4848 S. Apopka-Vineland Road
Orlando, FL 32819
Digress Wine
1215 Edgewater Dr
Orlando, FL 32804
Jazz Tastings
164 Lake Ave.
Maitland, FL 32751
READ MORE: Places for Live Jazz in Orlando
Feature image credit: The Wine Barn