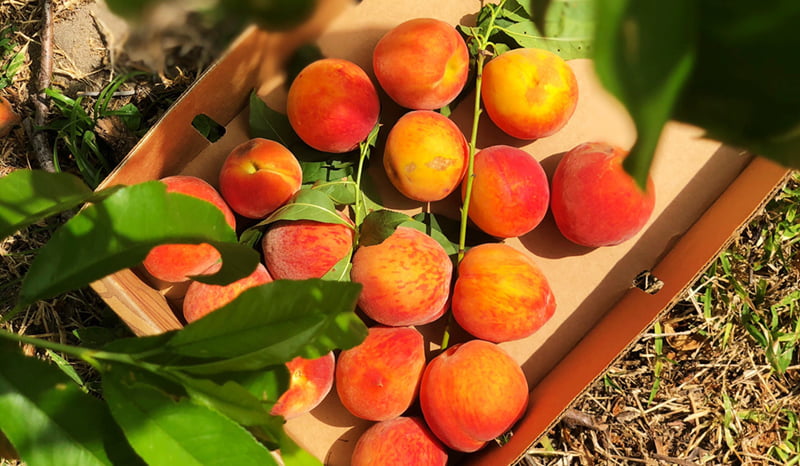 Winter and spring are my favorite Florida seasons, particularly because of the abundance of fresh, local produce that's available. And it doesn't get more fresh than picking your own at one of Central Florida's local farms. My personal go-to is Southern Hill Farms where you can pick fresh strawberries and sunflowers in the cooler months followed by blueberries, peaches (yes, they have peaches!!), sunflowers and zinnias in the spring.
The farm is located along a clay road on scenic farmland in the rolling hills of Clermont. Other perks include onsite food vendors, live music on the weekends, a play area for the kiddos and handcrafted food items.
Get the full scoop on spring u-pick options at Southern Hill Farms below and start planning your own date day. I promise it's worth the drive!
Updated March 2023 by Dani Meyering 
How it Works
Upon arrival, you'll need to choose what to pick first and plan accordingly.
If you're planning to pick sunflowers or zinnias, head there first as it's the furthest away. Sunflowers are $2/stem and you'll need to stop and purchase a $5 wristband for entry to the sunflower fields. This is a new requirement for the sunflower fields–it's been put in place in response to some theft and damage to the fields that occurred last year. Once you're done picking your blooms, you'll head to the designated checkout area to pay for your flowers before continuing to other u-pick areas.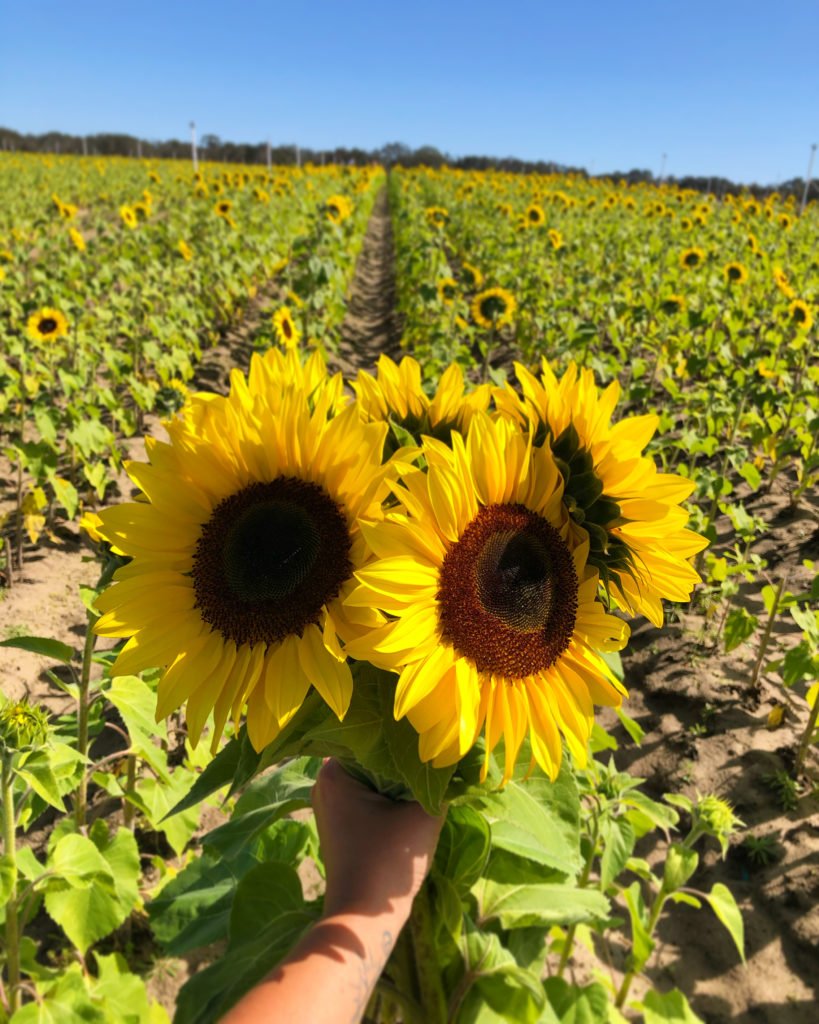 For peaches, you'll need to check in at the peach u-pick tent to get a box before heading into the field. A team member will give you a quick run down on how to properly select and pick peaches and then you're free to explore! Peaches are $4/lb and you'll need to pay for what you pick before heading to another u-pick area. Stop by the farm Tuesdays through Sundays beginning mid to late April to try these sweet peaches for yourself.
Blueberries come in the most varieties and are the easiest to pick. Check in at the blueberry tent to get your bucket and a quick overview of what fields are open. Blueberries are $5/lb. Again, when you're done picking blueberries, you'll need to pay for them before picking anything else.
The blueberry fields close at 3:00 pm on weekdays, and 4:00 pm on weekends.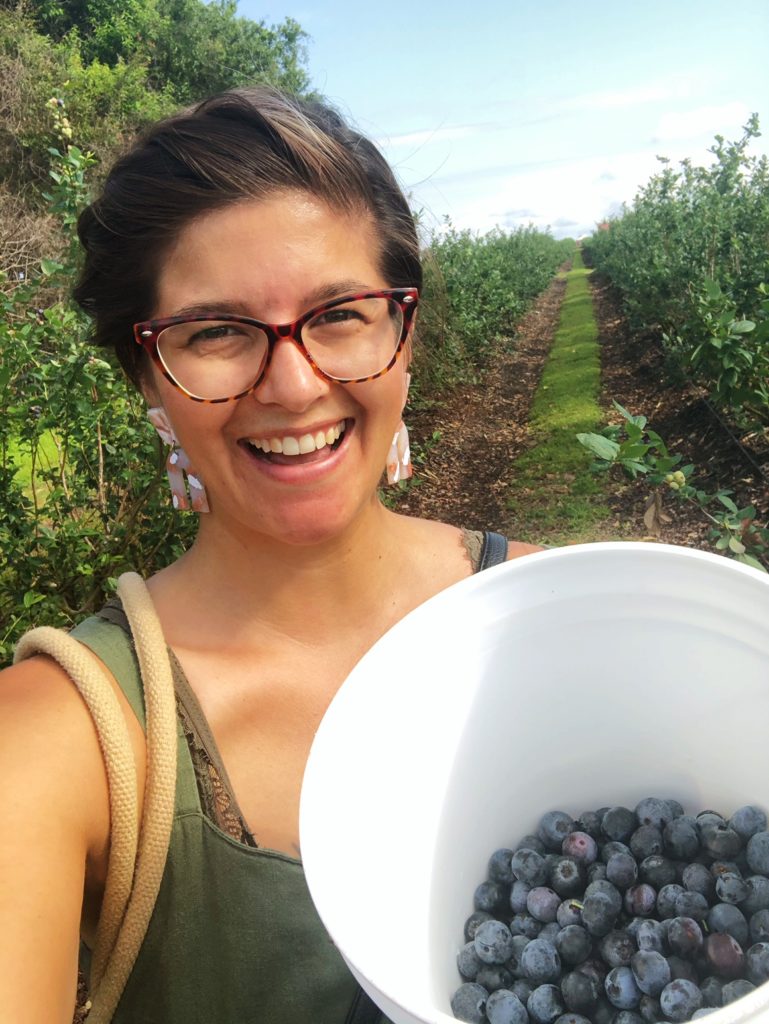 Important note – Professional photography is permitted at the farm with a paid Professional Photography Services Pass, available during our regular business hours. This is necessary for any type of photoshoot for social media, business, or other similar purposes. Please check with Southern Hill Farms for details.
Spring U-Pick at Southern Hill Farms: What's available and when
Peaches
Peach season at Southern Hill Farms usually kicks off around April 15. The variety available is Florida Prince, a small, sweet and juicy peach. You're allowed to sample one peach while you're out picking so make it a good one!
Because I went early in the season, it took more time to find ripe peaches. I had great luck walking all the way to the end of the field and looking for trees with a lot of fruit on the ground.
Available: April-May
Cost: $4/lb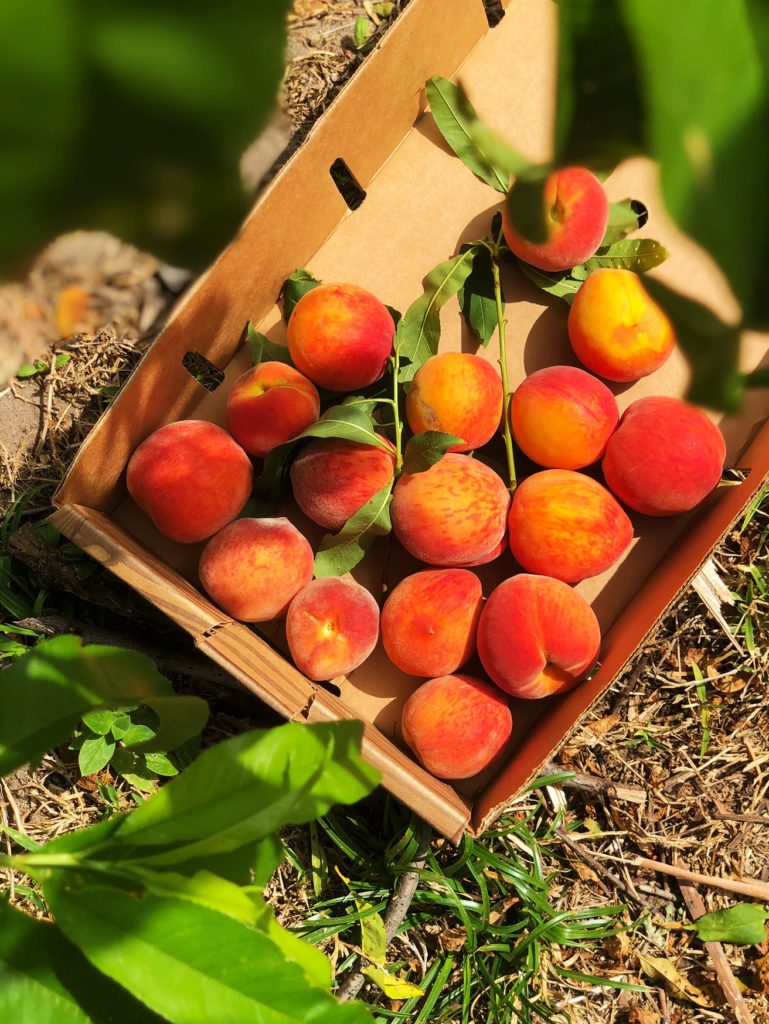 Blueberries
There are six different blueberry varieties available during u-pick ranging from semi-sweet to sweet. The fields that are open for u-pick rotate each day, but on the day of my visit I was able to pick Primadonna, Scintilla, Springhigh and Acadia.
When out in the fields, pay attention to the color-coded flags which indicate the variety. You can scan the field map QR code (find it on field number markers and at check in) to pull up the farm's field map, which also has information on each variety. I always pick a few different kinds to keep things interesting.
Available: Middle of March-May
Cost: $5/lb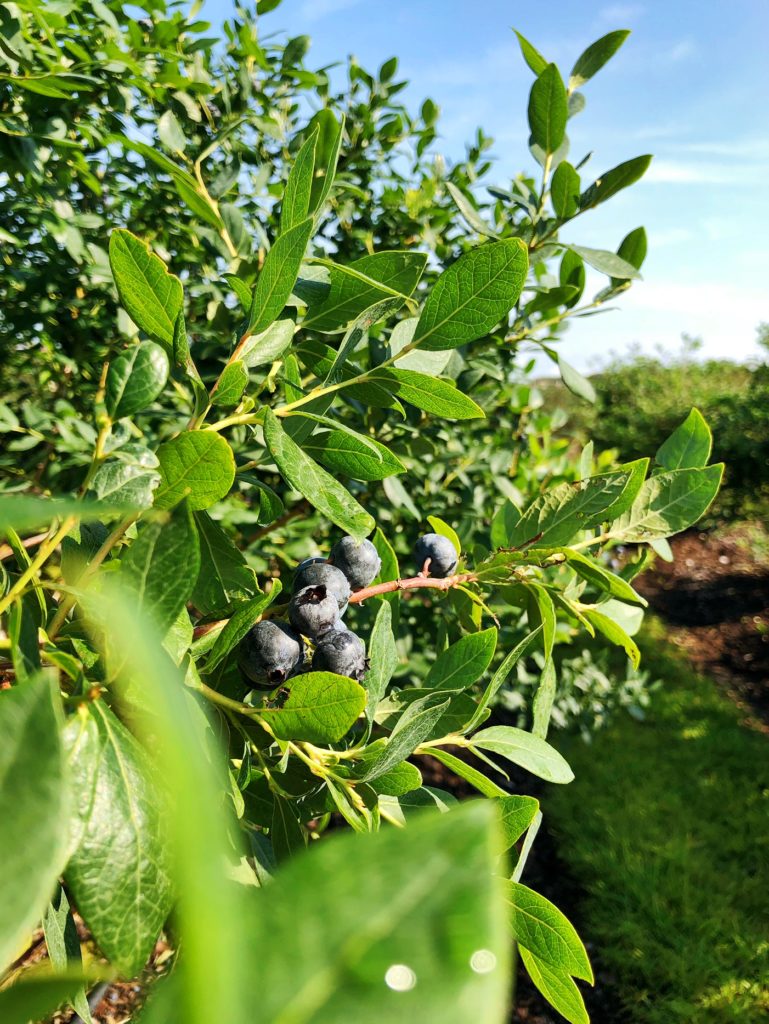 Sunflowers & Zinnias
Spring is the perfect time to pick your own bouquet. The sunflower field is the furthest away but worth the walk. It's also a great place to snap some photos together. FYI: Because of issues with damage and theft, you'll now need to purchase a field pass to enter the sunflower fields. The pass is $5 for adults and comes with bottled water.
Available: Spring & fall
Cost: Sunflowers are $2 each and zinnias are $1 each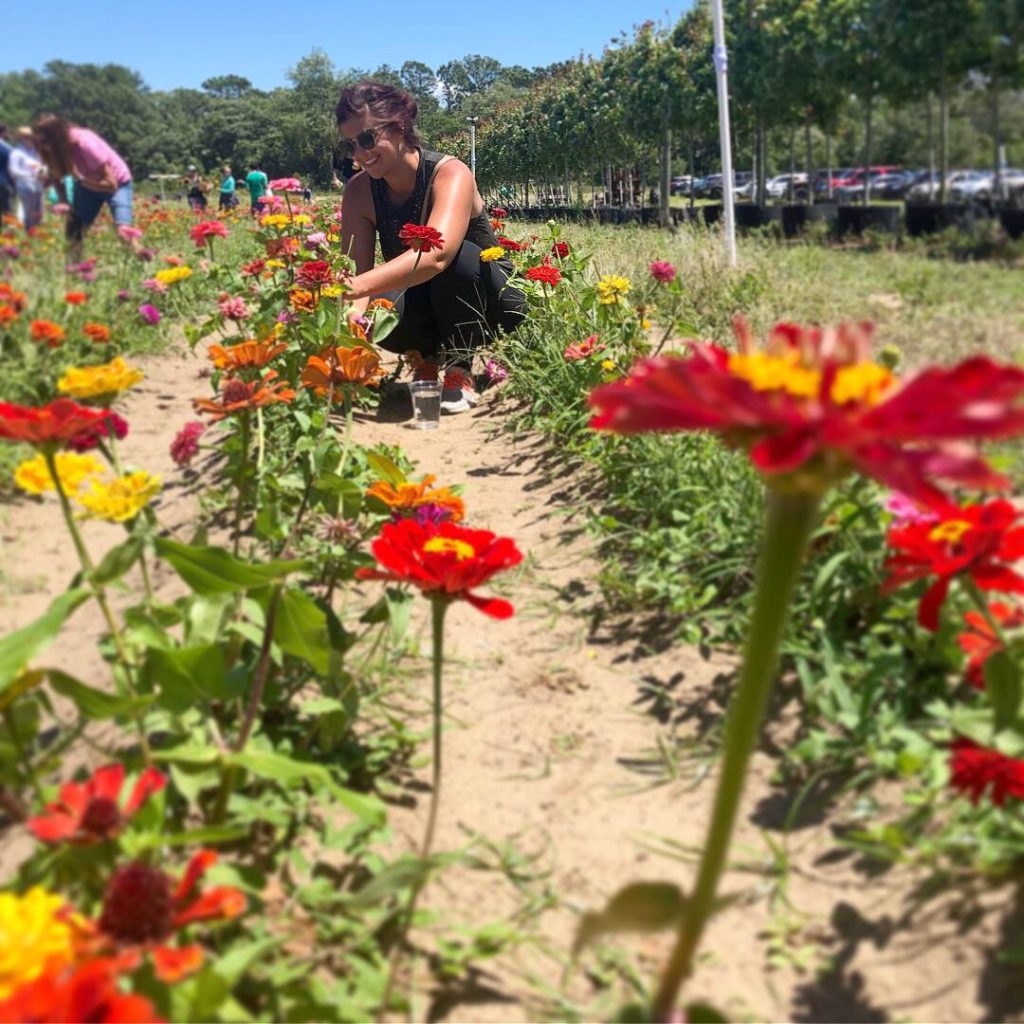 Things just keep growing at Southern Hill Farms, as u-pick zucchini and yellow squash are now available in April, in limited supplies. So now you can have some fresh-picked Florida vegetables to go with your sweet fruit.
More things to do at the farm
Whatever you do, you must not leave without tasting Southern Hill Farm's signature blueberry donuts. They're only $1, so no need to share! You'll find the donuts for sale individually and by the half and full dozen at the bakery Airstream trailer. Other sweet treats are available here, alongside beverages like handcrafted blueberry lemonade. On a hot Florida day, the frozen version is extra refreshing.
Additional food vendors and food trucks are also onsite for a more hearty meal. On the weekends, find more food trucks plus live music and a fun carnival area for kids.
If you need a new photo with your love, there are plenty of cute photo ops throughout the grounds.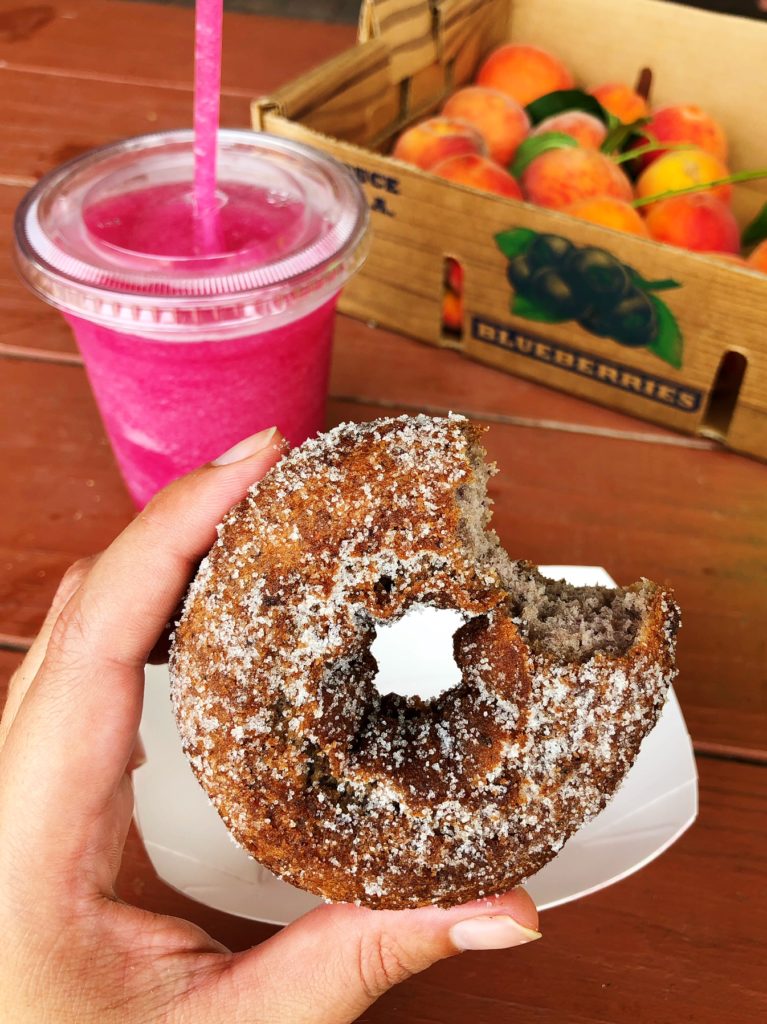 Tips + Know Before You Go
Southern Hill Farms is located along a clay road. So be prepared for a bit of an adventure to get there. If it's your first time visiting, know that you're only on the clay road for just over a mile before arriving. Once you're used to it, it's a total breeze.
Weekends can be crowded, so visit on a weekday if you can. On a Friday morning right at 9am, I nearly had the blueberry fields to myself. Current farm hours are Wednesday-Friday from 9am-3pm and Saturday-Sunday from 9am-4pm, but are subject to change.
Parking is free and no reservations are needed. Check the farm's Facebook page for updates before your visit.
Check out Sunset U-Pick at the farm on Saturday, April 8, 4pm – 8:30pm
All photos by Stephanie Patterson