With the national day of love upon us, love for your best girls (and guys!) is definitely a priority. Galentine's Day, occurring the day before Valentine's Day, is all about "ladies celebrating ladies," and has become an unofficial holiday after debuting on the hit TV show Parks and Recreation.
Consider these fun options for Galentine's Day in Orlando this year to celebrate the special bond you've got with your best friends!
First, we'll cover the best Galentine's Day events in Orlando, and then discover some restaurants that are perfect for the occasion.
If you and your girl squad are on a budget, consider these free things to do for Valentine's Day.
Originally written 2019 by Stephanie Machado, Updated 2023 by Sarah Bradley
Galentine's Day Orlando Events 2023
Galentine's Pop-Up Market
Saturday, February 4th, 12pm-5pm
1700 N Orange Ave, Orlando FL 32804
Get in the Galentine's Day spirit a little early at this vintage pop-up market in the pulse of Ivanhoe Village. You can grab your gang and explore over 40 local vendors, tons of food and drinks, and your favorite Orlando small businesses.
FREE admission, reserve your spot here.
The Tasty Trio Galentine's Day Class
Thursday, February 9th, 7pm-9pm
Quantum Leap Winery
Nothing screams Galentine's Day more than wine, cheese, and chocolate. Quantum Leap Winery is throwing a Galentine's Day twist on their classic Tasty Trio class, where you can learn about pairing different wines and cheeses, with Peterbrooke Chocolatier of Winter Park treats on the side.
Your teachers include owner of La Femme du Fromage Tonda Corrente, Orlando Uncorked founder Lisa Wilk, and co-owner of Quantam Leap Jill Ramsier, so you're definitely getting the best tips from the experts.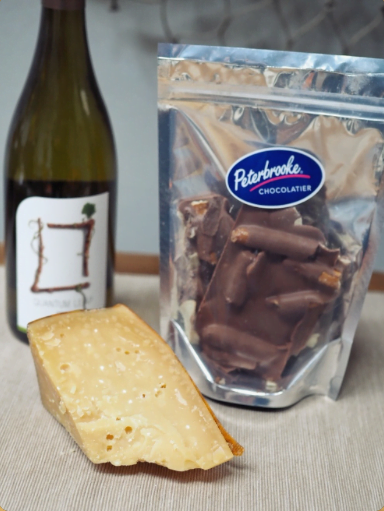 Tickets are $55 per person plus tax. Pro tip: if you're attending in a group, have one person purchase all the tickets to ensure your group sits together.
Strike Out Your Ex at King's Dining and Entertainment Orlando
February 11th-14th
Kings Dining and Entertainment Orlando
Ticket prices for this event include: one game of bowling with shoe rental, choice of appetizer from special menu, one drink, a bowling pin to write your ex's name on (to be used during the game, of course), the chance to win Kings rewards cards and more.
This is one of the most fun Galentine's Day in Orlando ideas.
Reserve here.
Feeling Free Girls Night
Friday, February 10th, 7pm-9pm
Painting With a Twist – Orlando Universal Area
Painting With a Twist is a go-to night out activity with your girls, especially on Galentine's Day. This adult painting experience, right down the road from Universal Orlando, is hosting an empowering girls-themed night for you and your gals to get in touch with your creative side. Indulge in a crafty evening with their in-studio wine bar.
Book now for $39 per person and make sure you arrive 15 minutes early to get smocked up.
Galentine Flower Crown Workshop & Portrait
Saturday, February 11th, 10:30am.
The Good Crowd
Create a beautiful flower crown while enjoying the mimosa bar and special treats. In addition, you'll be able to capture the moment with a portrait by local photographer Arlene Laboy.
Ticket Includes:
$70/person. Purchase tickets here.
Galentine's Watercolor Workshop
Sunday, February 12th, 2pm-4pm
The House on Lang
If you've never ventured over to The House on Lang, a hidden gem of the Mills 50 district, this Galentine's workshop is the perfect opportunity to visit. Grab your best gal pal and enjoy an afternoon of watercolor practice taught by Kara McKean. This is such a cozy space to meet new people, shop for goods, and get crafty.
$55 per person. RSVP here.
Galentine's Charcuterie Board Workshop & Brunch
Sunday, February 12th, 12pm-2pm
Oviedo Mall
If you love munching on charcuterie and want to learn how to build a beautiful board yourself, Graze and Plate is hosting a Galentine's Day charcuterie workshop in their Oviedo Mall location.
You and your gals get a step-by-step tutorial to building a heart-shaped charcuterie board (that you get to take home), a complimentary champagne bar, and waffle bar.
Grab your tickets here for $85 per person.
Galentine's Day Party
Monday, February 13th, 6pm-9pm
Brewlando Brewing
You and your gals are definitely in for a treat at Brewlando Brewing's evening Galentine's Day Party. Indulge in a $20 unlimited charcuterie and waffle bar, $20 bottomless mimosa bar, or variety of craft beers all made in-house.
In addition to the tasty food and drink options, you can enjoy board games, drinking games, photo backdrops, a live DJ, a friendship bracelet making station, tons of freebies, and a raffle that donates all proceeds to local Orlando women's shelters.
$20 admission price with add-ons available. Buy tickets here!
Galentine's Market Party
Monday, February 13th, 6pm-10pm
The Veranda at Thornton Park
The Veranda is one of my favorite Orlando spots for unique markets, live music, yoga sessions, and tons of other interactive events. You and your crew can explore this community space and celebrate your friendship at their Galentine's Market Party this year.
Grab a bite to eat, a drink to sip on, and shop for some goods with their all-female vendors.
Admission is FREE, but reserve a spot here for your mobile e-ticket.
Galentine's Day Cocktail Class
Monday, February 13th, 6pm.
Tapa Toro.
If you want to try something new this Galentine's Day, Tapa Toro is offering a group cocktail class with family-style tapas, champagne, and dessert included. You can not only learn how to make your own craft cocktails, but enjoy them with some good company and tasty bites.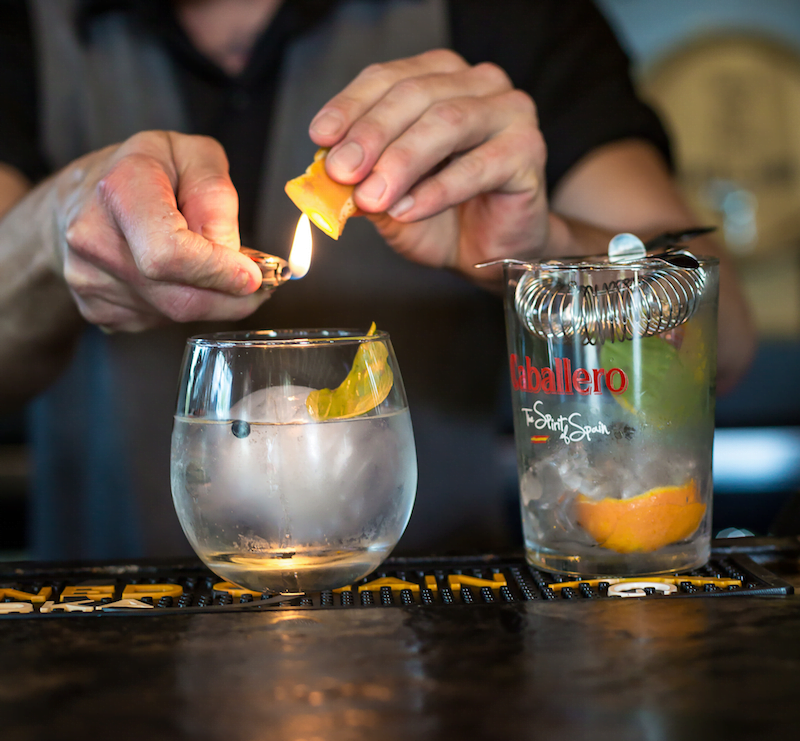 Take a look at the menu:
Strawberry margarita
Spanish 75
Charcuterie
Artichoke dip
Fierce potatoes
Meatballs
Rose Cava
Family-style dessert boards.
Communal seating is limited, so make sure you reserve your spot here. Tickets are $69 per person plus tax and gratuity, and non-refundable.
Monday, February 13, 5:55pm
Swirlery Wine Bar
Wine flights, cheese, popcorn, sweets and more!
Join us for 2 movies.
Fifty First Dates at 5:55PM
&
Pretty Woman at 7:45 PM
10th Annual Galentine's Day 2-Day Celebration
February 13th, 6-9pm.
Redlight Redlight
Redlight Redlight in the beloved Audubon Park district has been hosting their Annual Galentine's Day Celebration for 10 years now, which means they're going big in 2023.
While this event has previously been a one-day-only celebration, Redlight Redlight has decided to extend the party for their special 10th anniversary.
This year, you get extra time to bond with your girls at their 2-day event. Mark your calendars:
Sunday, February 12th, is the Galentine's Market & Brunch from 11am-4pm. Expect pop-ups from Chef Jes, Crocodile Dining, Deli Desires, and Nomad Bakehouse.
Monday, February 13th, enjoy a Movie on the Field at the baseball field behind the bar. A screening of Romy & Michele's High School Reunion begins at 7:30pm. Fancy Punch & snack bundles are being sold beforehand at 6pm, and don't forget to bring lawn chairs and blankets.
FREE admission. Extra parking is available at Audubon Park School on weeknights and weekends.
Galentine's Day at Deviant Wolfe Brewing
Sunday, February 19th, 1pm-4pm
Deviant Wolfe Brewing
Galentine's Day falls on a Monday this year, so if you don't want to stay out too late, enjoy a peaceful afternoon in Downtown Sanford at Deviant Wolfe Brewing's Galentine's Day event. This laid-back celebration is all about getting your best girl friends together for themed cocktails, small bites, and raffle prizes.
FREE admission. 
Anti-Valentine's Day Party at Boxi Park
Tuesday, February 14, 6pm
Boxi Park, Lake Nona
Grab your friends and leave the red and the hearts at home. Your ticket includes a welcome cocktail.
This event is 21+.
$10
Restaurants for Galentine's Day in Orlando
Girls' Night Out at Highball & Harvest
Through February 14th
Highball & Harvest at The Ritz-Carlton Orlando
For an upscale night out with your girl gang, host your Galentine's Day GNO at Highball & Harvest. This cozy signature restaurant nestled in the Ritz-Carlton offers a Cocktail Table experience where you can sip on a menu of their hand-crafted cocktails. You can even learn about your drinks from an experienced mixologist as you enjoy them.
Call 407-206-2400 to make reservations for up to 8 people.
The Hampton Social
"Rosé All Day" along International Drive at The Hampton Social. This place is just perfect for Galentine's Day in Orlando or Girls' Night Out.
Contact the restaurant to ask about reserving one of the rosé lounges with bottomless frosé + (1) appetizer for $40 as part of their Galentine's Day special.
The menu is mostly coastal-inspired shareable plates and entrees like the Crab + Shrimp Bruschetta and the Sparkling Seafood Tower. But when we dined with our own girl squad we discovered other yummy plates suitable for anyone not into seafood.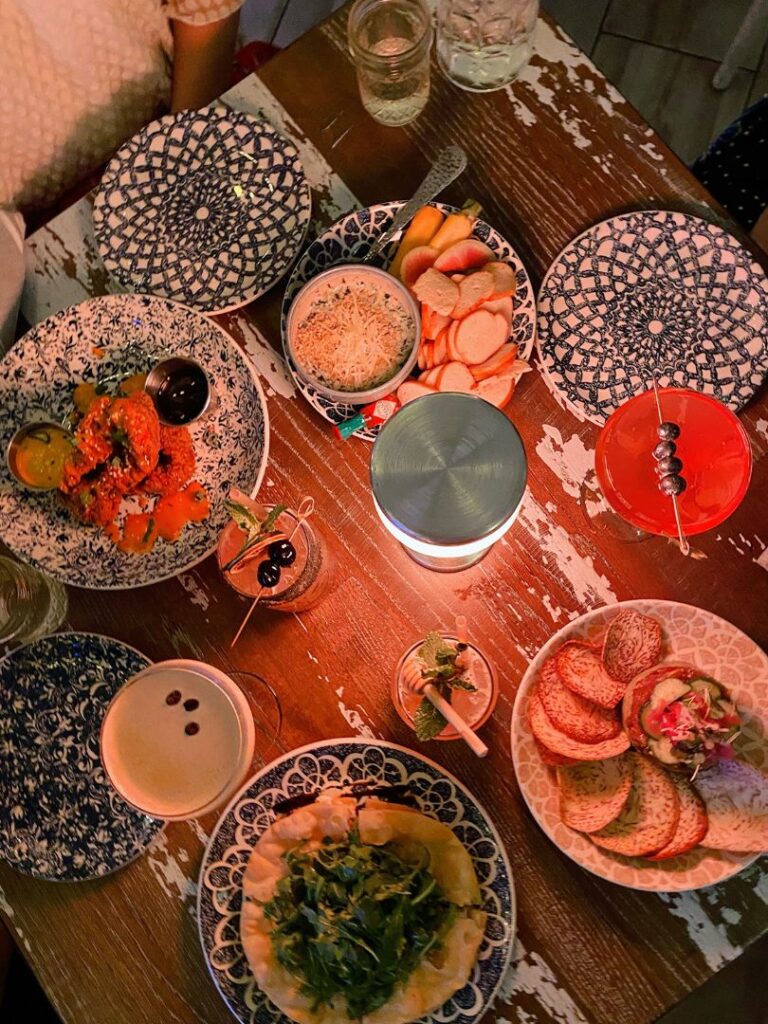 The craft cocktails like the Starlet Espresso Martini served with glitter and the I Glitterally Can't, are fun to sip. And the Hampton Frosé, made with their signature rosé is a fun choice on a warm Orlando afternoon. For the ultimate celebration, you can splurge on a large format cocktail served in a massive seashell.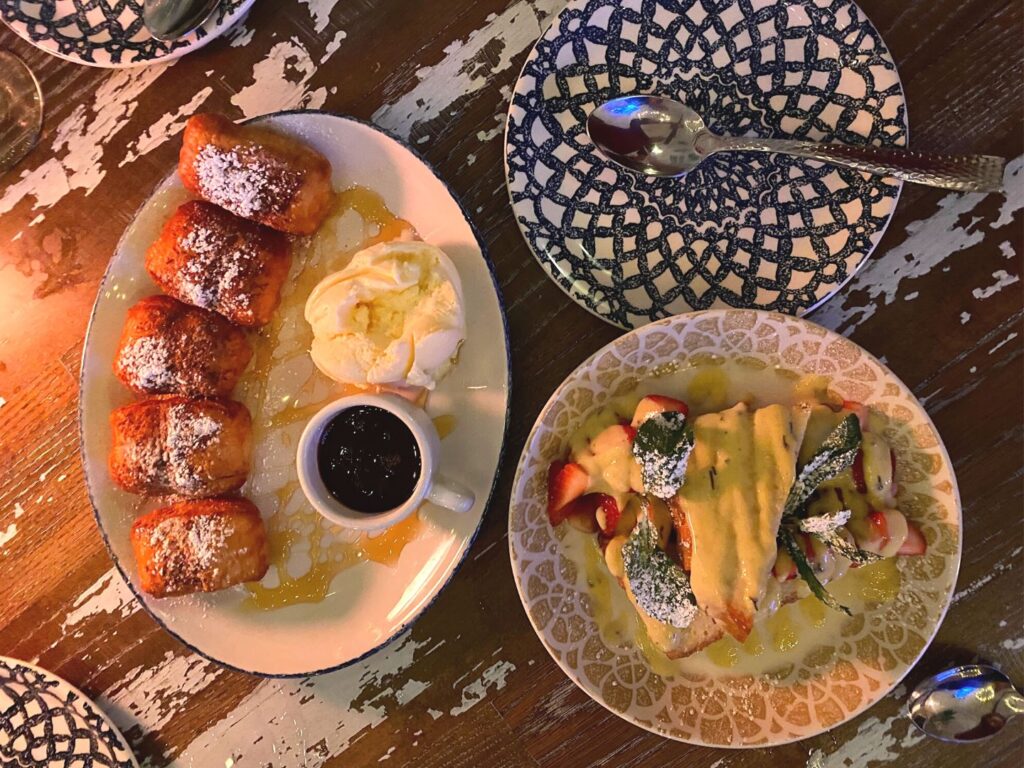 The shareable donut drops are divine, so save room for dessert! Please note, the food and drinks in these images were provided complimentary.
The Glass Knife
While not an official Galentine's Day event, The Glass Knife has a handful of Valentine's Day-themed desserts worth mentioning. Round up your crew and stop in to try one of the specialties. We're loving their new donut drop, a vegan brioche filled with raspberry jam and topped off with an almond glaze, salted almond crunch, raspberry crisps, and raspberry chocolate stripes.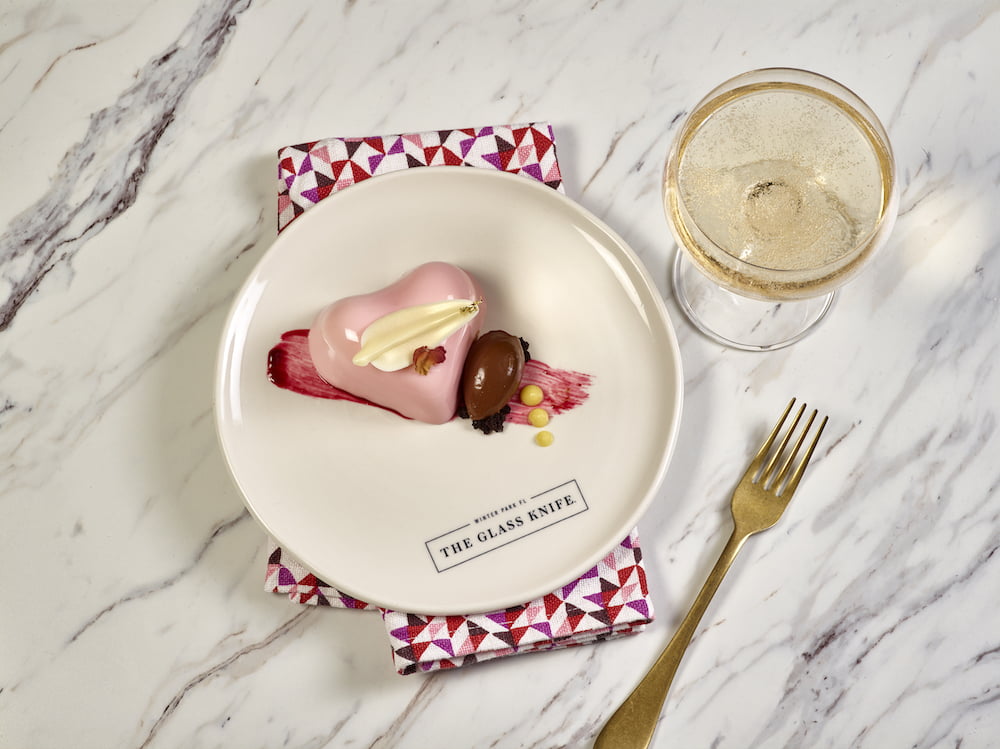 You can also grab a chocolate raspberry tart, heart-shaped macaron, or cherry Boston cream donut. Yum!!
Feature image credit: Reyes Mezcaleria