Kissimmee is known as the vacation home capital of the world with more than 30,000 homes to choose from. While these houses are great for family vacations, they also make the perfect spot for an all-out Galentines getaway. After a great weekend away for an early Galentine's Getaway, I am sharing with you the must-do tips for a great stay at Bear's Den in Kissimmee, Florida. 
We'll have more Galentine's Day ideas soon, for now keep reading to plan a Galentine's getaway, or head to these FREE Things to Do on Valentine's Day for other inspiration.
Unforgettable Girls' Getaway at Bear's Den Orlando
Bear's Den – The Basics
Grab your girlfriends and pick the vacation home that fits your group best. Whether that be a two-bedroom cozy cottage or a 9-bedroom mansion.
Bear's Den located in Reunion Resort, a massive property in Kissimmee, Florida that offers plenty of amenities. And it's just about 15 – 20 minutes from Walt Disney World. There are three golf courses, 7 restaurants and bars, a 5-acres water park, 7 pools, a fitness center, and tennis and pickleball courts on site.
What's Inside the Homes?
These houses are so amazing your girl group would be comfortable staying in pajamas all weekend, enjoying the luxuries of your accommodations. Most of the bedrooms in these homes have private bathrooms in them. Every grown woman gets her own space to prep and primp in privacy.
Individual bedrooms
Private bathrooms
Large entertaining and living areas
Full-size kitchens
Additional features like game rooms, movie theaters, and more
These homes are made for entertaining, which means large chef kitchens, beautiful outdoor areas with private swimming pools, and spacious great rooms, sometimes upstairs and downstairs.
You can get homes with bowling alleys, full-on gyms, golf simulators, game rooms, and movie theaters. These homes are a great excuse to get your girls together, relax, laugh, eat and celebrate the friendships you all have formed.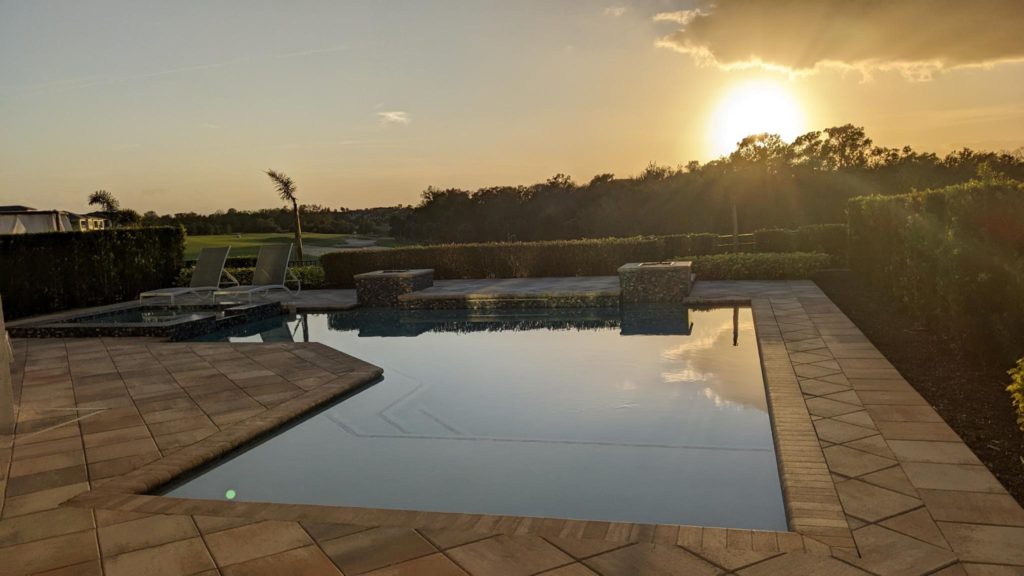 Expert Tips for a Great Stay at Bear's Den
Hire a private chef
Use meal deliveries
Book an in-home massage
Private Chefs
While the kitchens are impressive, they also make a great space to bring in a private chef to really make good use of the high-end appliances. Take some time off from cooking and let someone else do the cooking for you and your gal pals.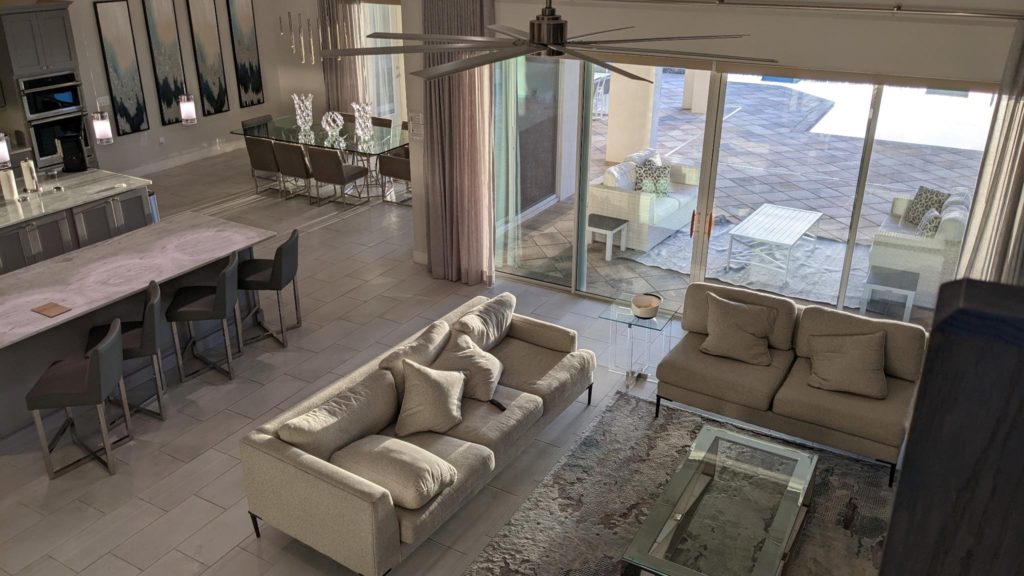 Scroll through a directory of more than 125 private chefs who will come to your vacation spot and do all the work. From setup, cooking and cleanup, these professionals will handle everything. All you have to do is select which chef you want. You can pick based on what dishes they specialize in, what parts of town they work in and how long they've been working.
This is a popular pick for locals wanting to pass the cooking duties off to a professional. Chef Anthony Blakey, better known as Chef Tony Tone, is a former Disney chef specializes in brunch and soul food.
Your gals can enjoy the outdoor scenery while enjoying a fancy picnic by the pool. Luxury Pop Up Picnic Company will come to your resort home and set up a beautiful display including table, decorations and of course the food and drinks.
If relaxing is top on the agenda for your Galentine's getaway, you can pick a house with a hot tub, or sauna, or even an area dedicated for massages. To up the relaxation efforts, consider hiring a masseuse or nail technician to come to your home for some pampering.
Husband and wife duo, Tony and Melissa, spent many years in the culinary business, including at Walt Disney World. Besides offering in-home chef services, they can also put together meals and snacks delivered straight to your vacation home.
Their most popular items include breakfast boxes, which can include Mickey-shaped waffles and beignets. Dietary needs can be accommodated, just ask!
Massage Servies
This mobile masseuse brings relaxation right to you. Your girls can pick from a 60-minute massage, 90-minute massage, or even a pink Himalayan salt stone massage.
Denise Porter has decades of experience as a licensed massage therapist and will provide soothing and relaxing massages that will be the highlight of your Galentine's getaway in Orlando.
Here's another option that will allow you to relax without going anywhere. Launch Massage will come to your vacation home in Bear's Den in Kissimmee with services ranging from chair massages, prenatal massages, and cupping massages.
Golf and Wellness
Many of the homes come equipped with impressive gyms filled with all kinds of equipment to burn some calories. There's also plenty of room to spread out and do some yoga or Pilates.
The resort grounds also are so nice that your group would enjoy taking a stroll around the property admiring the gorgeous vacation homes and planning which one your group will book for the next getaway.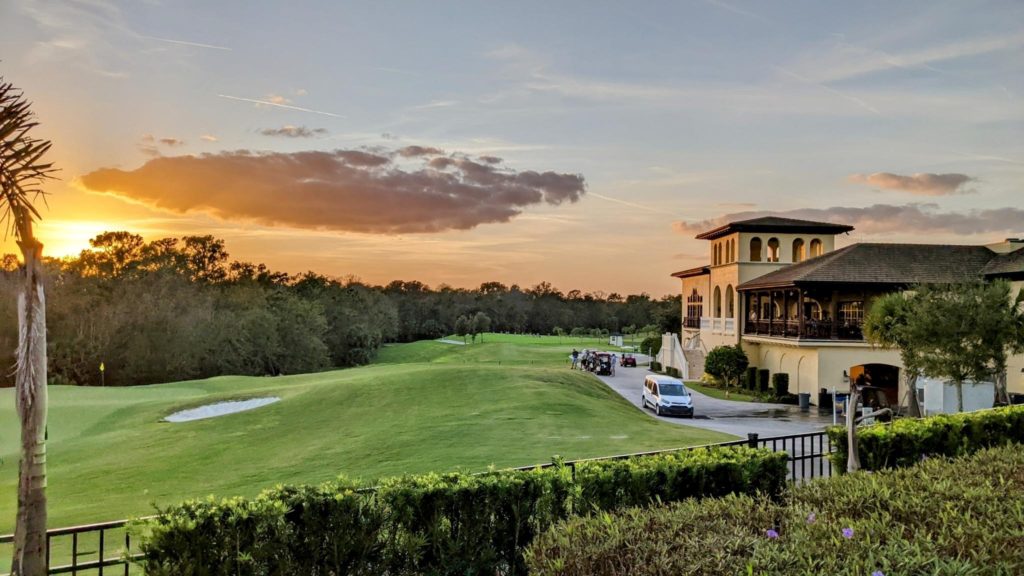 You can also get your sweat on while visiting the property's prestigious golf courses designed by PGA legends Arnold Palmer, Tom Watson, and Jack Nicklaus.
If those big golf courses are intimating, you're in luck. There's a miniature golf course on the property.
Pack your tennis skirt for the girls' getaway and book your group a lesson with one of the resort pros on staff who also teach pickleball. There's also a state-of-the-art fitness center where you all can do your own workouts.
From packing your schedule with plenty of activities to never leaving your vacation home and bringing the party to you, there are endless options. Enjoy a Galentine's Day getaway at Bear's Den, or one of the many vacation homes around Kissimmee.
Featured image credit @evablancophotos