Headed out for date night but looking to bring your pooch along? There are lots of dog friendly restaurants in Orlando for those couples who'll gladly opt for a furry third wheel. Let's break down Orlando, district by district, with all the places you can bring your dog along on date night.
Originally written By Samantha Rosenthal, updated May 2022 by Meghan Roth
AUDUBON PARK GARDEN DISTRICT
This little neighborhood is located right on the fringes of Downtown Orlando, bounded by Leu Gardens to the west and Blue Jacket Park to the east. It is known for its craft vintage shops, unique restaurants, community-focused bars, and other amazing local services.
Ice cream, antiques, vinyl, and craft beer rule supreme in The Garden District, and many of them are pet-friendly date options for you, too.
The Audubon Community Market
1842 E. Winter Park Road
Orlando, FL 32803
The Audubon Community Market happens every Monday from 6 pm to 9 pm in the Stardust /Shag'd parking lot or inside Stardust if it's raining. Vendors range from local food growers and gardeners that sell their food products to locals who sell their handmade soaps and jewelry. The event is pet-friendly — someone even once brought a pig to the community market.
Sushi Lola's
2902 Corrine Drive
Orlando, FL 32803
A local Japanese and Korean restaurant that features a variety of sushi options, bento boxes, and noodle dishes (like ramen). They also have fried green tea ice cream that is definitely worth a try (also available not fried). Dogs are allowed outside but not inside the establishment.
Redlight Redlight Beer Parlor
2810 Corrine Drive
Orlando, FL 32803
Since 2005, Redlight Redlight has been one of the go-to craft beer places in Orlando. Moving to its current location on Corrine Drive in 2012, Redlight Redlight features 26 rotating drafts, more than 250-plus bottled beer selections, and hosts special events to keep patrons coming back throughout the year. In 2014, they opened a small brew system, which is located on the second floor of the bar. They even offer their Redlight Redlight Citizenship & Educational Course, which allows for bar-goers that are not so familiar with craft beer to become more educated on the different types of craft beer and their tastes. Dogs, as long as they're not too large, are allowed inside and outside the establishment. Dogs must be on a leash.
Bikes, Beans & Bordeaux
3022 Corrine Drive
Orlando, FL 32803
Bikes, Beans & Bordeaux, or more commonly known as B3 Cafe, is founded and owned by two UCF graduates who are both active members of the local cycling community. The store promotes a healthy, active lifestyle with weekly running and biking groups that meet up at the cafe, along with Curtis Earth Trivia hosted Mondays. Dogs are allowed on the patio area outside.
East End Market
3201 Corrine Drive
Orlando, FL 32803
This neighborhood market serves as a growing hub for local farmers, food artisans, and craft makers. Merchants that call East End Market home include Gideon's Bakehouse, Freehand Goods, and The Neighbors Bar. A lot of people bring their dogs with them into the courtyard and garden area, but they're not allowed in the market hall.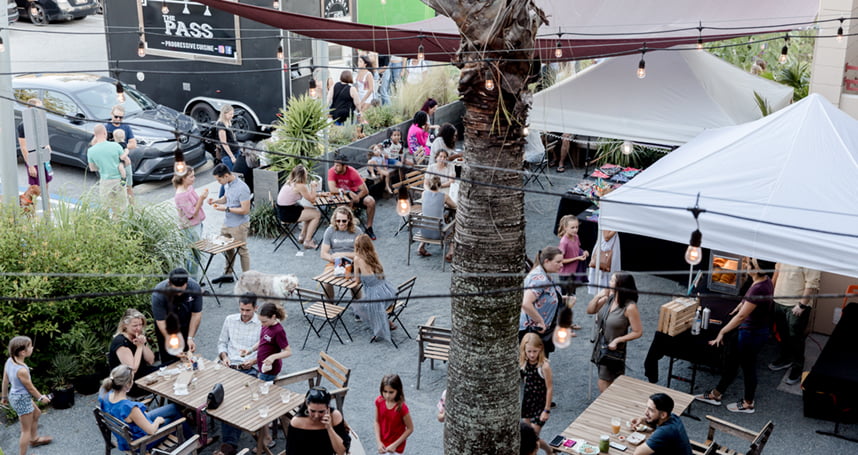 Stardust Video & Coffee
1842 Winter Park Road
Orlando, FL 32803
Stardust is a venue that has a rich history with Orlando, dating back to 1970. It has the best of all worlds: food, drinks, entertainment, and much more. During any night of the week, there might be a poetry reading or a live band or a comedy night, or a burlesque show. Dogs are allowed on the outside patio.
The Salty (Donut)
3025 Corrine Drive
Orlando, FL 32803
The Salty is a family-owned, artisan donut shop that focuses on chef-made, small-batch, craft donuts that rotate based on seasonality. Their Audubon Park location has a large outdoor space that makes it a perfect spot to bring your pooch.
Lobos Coffee Roasters
3000 Corrine Drive
Orlando, FL 32803
Located in the center of Audubon park, this specialty coffee roaster is dedicated to sourcing delicious coffee from around the world. In addition to a large variety of coffee concoctions, they also serve small bites, beer, and wine. Their large outdoor patio is dog friendly.
BALDWIN PARK
This local neighborhood near the Orlando Fashion Square Mall sits on the land of the former Naval Training Center (NTC) Main Base. Baldwin Park is one of the ultra-chić places to live, dine and have fun in Orlando. It was designed to be a livable and walkable neighborhood, where restaurants, grocery stores, retail shops, and more are all just within a five to 10-minute walk away. The neighborhood was built on the site of a former naval training center and now features plenty of housing choices, schools, parks, shops, and more.
With the cool breeze off the lake at just about any place that has outdoor seating, Baldwin Park has plenty of date night options — many of those being pet friendly.
The Osprey
4899 New Broad Street
Orlando, FL 32814
The Osprey has a modern coastal cuisine menu designed to highlight the bounty of Florida's sustainable seafood. Open for Happy Hour, Dinner, and Brunch, The Osprey has something for everyone. Their outdoor seating is dog friendly.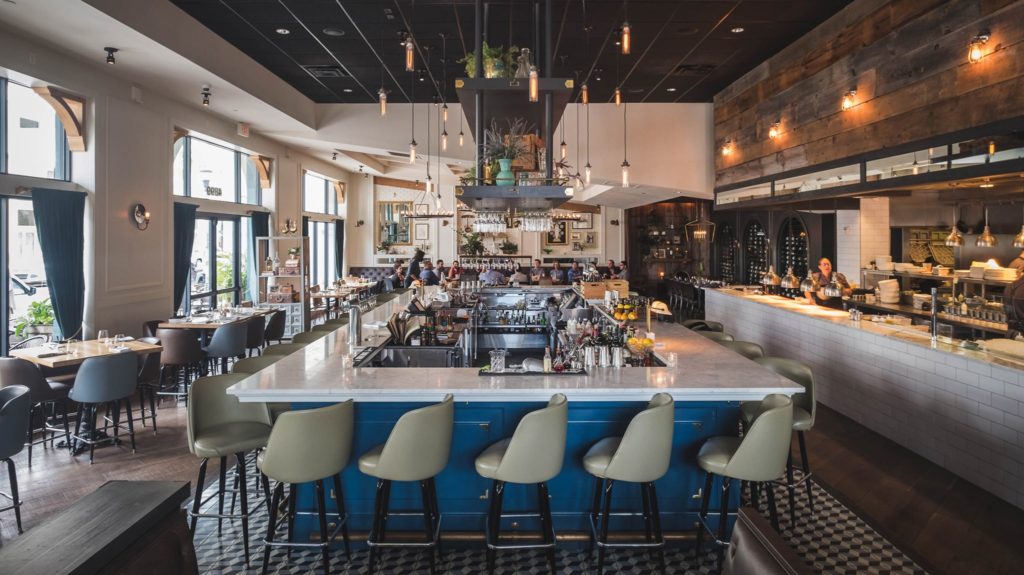 Seito Sushi
4898 New Broad Street
Orlando, FL 32814
Award-winning sushi AND chefs make Seito Sushi the place to go for sushi. The menu includes sushi and ramen, along with an extensive Happy Hour selection. The corner location gives plenty of outdoor seating for you and your furry family.
Gators Dockside
4982 New Broad Street
Orlando, FL 32814
With 15 wing sauce flavors, it's a sports-themed restaurant that is a great place to watch a football game or any sports game for that matter. Dogs are allowed on the patio, and this is the case for many Gators Dockside locations around Central Florida.
La Bella Luna
4886 New Broad Street
Orlando, FL 32814
This family-owned Italian restaurant has one of the best pizzas in Orlando — and it has the credentials to back it up! Their New York-style pizza has been voted "Best Pizza in Town" by the Orlando Sentinel for many years. The menu also has all the other Italian classics, including bruschetta and tiramisu. Dogs are allowed in the outside dining area.
Related: A Local's Favorite Places for Pizza
Colibri Mexican Cuisine
4963 New Broad Street
Orlando, FL 32814
With amazing drink specials every day of the week on margaritas, beers or sangria, this Mexican cuisine restaurant is the place to go to for great happy hour drinks and a good meal. The menu features traditional Mexican dishes, like flautas, tostadas, enchiladas and ceviche. You can bring your dog to sit on the patio, which is a great date option being that the restaurant overlooks Lake Baldwin.
Tactical Brewing Co.
4882 New Broad St,
Orlando, FL 32814
One of the most creative breweries in Orlando, Tactical Brewing has some cool decor and unique craft beers. Practically every night of the week has an event like bingo or trivia. And most weekends mean a beer release party. Their small, but comfortable outdoor seating is dog-friendly.
COLLEGE PARK
Just west of Interstate 4, College Park is one of the oldest neighborhoods in Orlando. Over the years a modern, sometimes retro, facelift has revived this neighborhood. With Edgewater Drive being the main roadway and artery of this neighborhood, everything is located just blocks from each other. It fuses an urban feel with a small-town vibe.
A huge art, real estate, and restaurant presence with many merchants belonging to those industries make College Park a great destination. Many of the area's dining and entertainment establishments allow you to bring your dog along.
The LOCAL
3231 Edgewater Drive
Orlando, FL 32804
The relaxed local haunt features burgers, wings, & American pub grub, plus a pool table & plenty of sports on TV. The is live music on the Sunset Patio, which is also dog friendly.
Cups and Pups Coffee
1307 Edgewater Dr,
Orlando, FL 32804
One of the few places on our list where your pup is welcome inside, Cups and Pups Coffee is very popular among College Park residents.
PR's Taco Palace
717 W. Smith Street
Orlando, FL 32804
Known for their "Fajita Friday" special, this local tex-mex restaurant features a casual menu and a full-service bar. Bring your dog and sit outside or join the locals inside at a table or the bar.
Ollie's Public House
3400 Edgewater Drive
Orlando, FL 32804
Ollie's offers a casual restaurant and bar atmosphere with live music on various nights throughout the month. This bar is known for its drink choices: cocktails, draft beers, "dirty" shots, wine, and their "all day, every day $2 Yuenglings." Dogs are allowed on the patio but must be on a leash.
The Tap Room at Dubsdread
549 W. Par Street
Orlando, FL 32804
The Tap Room has a rich history. With the golf course opening in 1924, it became the go-to golf course for servicemen stationed in Orlando. Nowadays you can shoot on the green or just hang out for lunch at Tap Room. From brunch to lunch to late night, Tap Room serves it all. Dogs are allowed on the outside porch, which is close to the golf course so you'll have a great view overlooking Dubsdread's green.
Shakers American Cafe
1308 Edgewater Drive
Orlando, FL 32804
With rotating daily specials, this little restaurant offers all the fixings for breakfast and lunch. They serve up homemade specialties, including salads, soups, sandwiches, and even quiches. There are three tables outside where couples can bring their dogs, and they even put out water bowls for your thirsty pooch.
Infusion Tea
1600 Edgewater Drive
Orlando, FL 32804
This is such a wonderful tea house in Orlando! They offer every type of variety you can think of, including an extensive variety of black teas, oolongs, custom hand-blended teas, green teas, mates, red teas, white teas, and herbals. In addition, health-conscious foods are served so you can have a relaxing meal. Dogs are welcome at the outside seating area.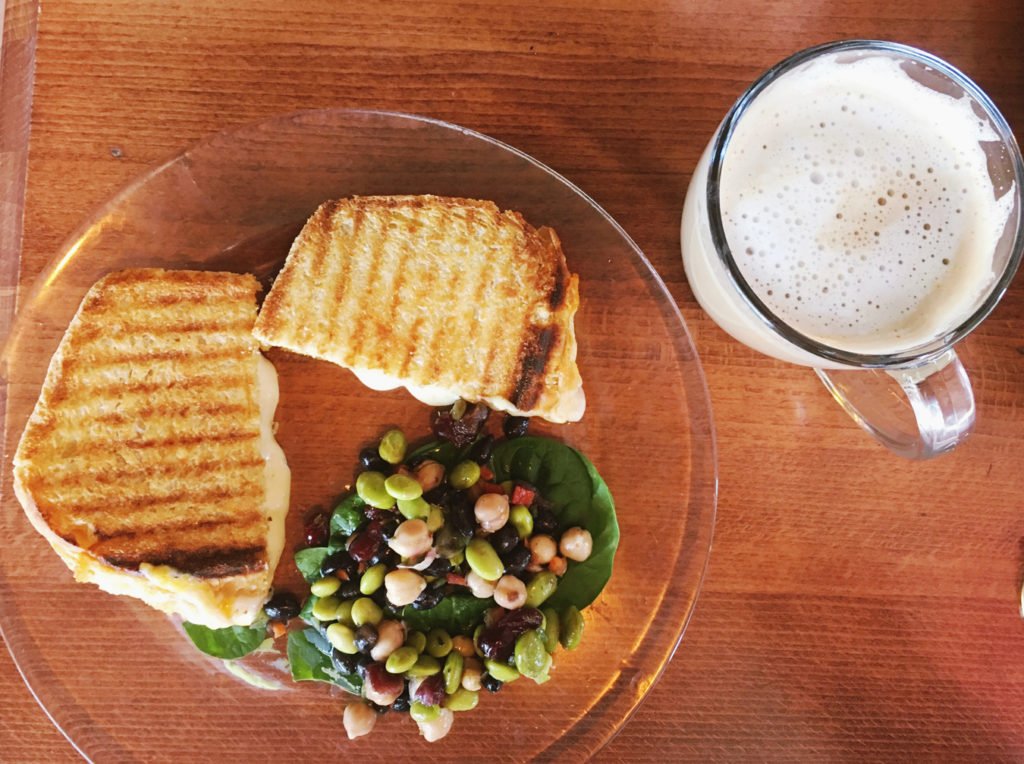 Grafitti Junktion
2401 Edgewater Drive
Orlando, FL 32804
If you're looking for a burger that will fill you up, Graffiti Junction is the place to go. With locations all across Orlando, their choices of burgers will make your mouth water. They also offer daily drink and meal specials, like their bottomless mimosas and bloody marys on Saturdays and Sundays. Dogs are allowed in the outdoor seating area.
DOWNTOWN ORLANDO
Take your pooch on a walk around Lake Eola and then slip into one of these dog-friendly spots in the city center.
Before we paw through the dog-friendly restaurants in downtown Orlando, let's give a big welcome to Pups Pub Orlando. This pub's original location in Tampa has been the bark of the town and we're so excited about their Orlando location. It is a sports bar environment where the pups are the star players. All pups must be up-to-date on Rabies & Parvo vaccines and spayed or neutered if over a year old!
Pups Pub Orlando is located on Orange Avenue in downtown Orlando, near Robinson. One thing that is missing is a food menu, but they plan on having local food trucks regularly.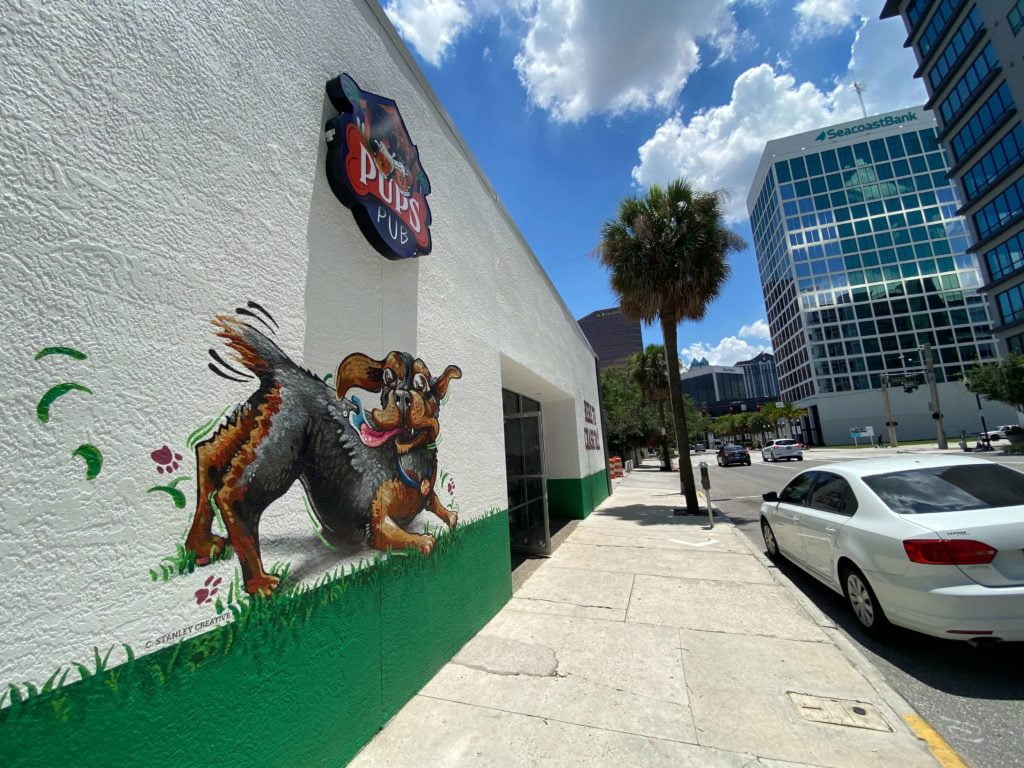 Relax Grill
211 Eola Parkway
Orlando, FL 32801
Offering the beauty of Beautiful Lake Eola and a menu that is appealing to everyone, Relax Grill is the perfect spot to spend a lazy afternoon outdoors in The City Beautiful. Take advantage of their Happy Hour specials and enjoy a beautiful sunset view with your pup on their large covered patio right on the water.
Persimmon Hollow Brewing Co.
227 N. Eola Drive
Orlando, FL 32801
Located on the corner of Eola Dr. and Robinson, Persimmon Hollow Brewing Co. offers a large selection of locally made brews and a full menu. Plenty of outdoor seating means you can bring your pup with you. They will bring your pup a fresh bowl of water and you can even order homemade pup-cakes and cookies for them.
Tin & Taco
40 W Washington Street
Orlando, FL 32801
Trendy casual tacos and craft beer spot known for its creative spin on Mexican street fare and an extensive, hand-picked craft beer selection. Dogs are allowed on the patio.
Related: Taco Spots That Will Impress Your Date
World of Beer
431 E. Central Blvd., Ste B
Orlando, FL 32801
Enjoy the view of Lake Eola while enjoying your favorite brew, 50 on tap and even more in the cooler, and watching your local sports teams play. Pups are allowed on their extensive patio.
Kres Chophouse
17 W. Church Street
Orlando, FL 32801
This little gem of a restaurant located in Downtown Orlando is not only super chic and award-winning but also dog friendly. The concept behind Kres Chophouse is a steak house that is modern and creative in its food service, yet it still honors the classics of culinary cuisine. They offer some of the finest surf and turf options in Orlando and are housed in a building still rocking its 1930s architecture. There are two outside tables that allow dogs at them.
Artisan's Table
22 E. Pine Street
Orlando, FL 32801
This restaurant serves up American breakfast, lunch, and dinner dishes, focusing on fresh ingredients. The name says it all: It stresses the "artisan" factor. With a farm-to-table menu, the menu is always changing and seasonal. The decor for the lounge and dining room area features handmade furniture and art from local artists — continuing the "artisan" concept all the way down to what you sit in. There are two, three-person high tops outside where you can sit with your dog, and the staff provides water for them, too.
Hamburger Mary's Bar & Grille
Church Street Station
10 W. Church Street
Orlando, FL 32801
One of the liveliest places in Orlando, your dining experience is always a great one at Hamburger Mary's Bar & Grille. This unfussy eatery features different themed nights throughout the week, from dirty bingo to trivia to drag brunch on Sundays. And besides their entertainment, they have one of the best burgers in Orlando. Dogs are allowed on the outside patio.
Grafitti Junktion
54 W. Church Street
Orlando, FL 32801
With locations all across Orlando, Graffiti's casual food is a fun spot for an easy date. They also offer daily drinks and meal specials Dogs are allowed in the outdoor seating area which is large at this location and is conveniently located on Church Street.
EAST ORLANDO
The Brass Tap
781 N. Alafaya Trail
Orlando, FL 32828
The Brass Tap offers over 150+ craft beers from around the globe in a neighborhood atmosphere that feels both relaxed and upscale. You'll find daily specials, live entertainment, and unique events each and every month. Dogs are allowed on the outdoor patio that is shared with the restaurant next door. There is a second Brass Tap location at Mills Park, near Mills 50.
BURGERFI
4100 N. Alafaya Trail
Orlando, FL 32826
BURGERFI is a burger joint everyone is guaranteed to enjoy because they have a burger for every taste. What's the secret behind their amazing burgers? BURGERFI Sauce. This sauce, along with their burgers, uses fresh ingredients to create gourmet burgers. Dogs are allowed on the outside patio.
Lazy Moon
11551 University Blvd.
Orlando, FL 32817
No other restaurant is more synonymous with the name UCF than Lazy Moon. It is not only a place you can go to get reasonably priced pizza — the pizza is HUGE. Once my boyfriend and I got a pie and had leftovers for almost two days. Offering all the regular pizza options, Lazy Moon also has their "Boxcar Willy" deal, which is a slice of cheese pizza and a can of PBR for less than $5! Dogs are allowed outside, and the staff brings out a water bowl for your furry friend.
Related: Dog Friendly Hotels in Orlando
Mills 50/Ivanhoe Village
Take a stroll down Orlando's indie side. Its offbeat, authentic, crave-able, bikeable side—the culturally casual side that weaves together art museums and retro retailers. Mills 50 and Ivanhoe Village are full of dog friendly restaurants. Lucky visitors enjoy the happiest of hours overlooking neon sunsets that tease the distant rush hour traffic. Lines are happily blurred between antique shopping and wine garden tastings.
Plantees Burgers
1030 N Mills Avenue
Orlando, FL 32803
This recently opened burger spot is a 100% plant-based concept offering burgers, fries, and shakes. Plantees has partnered with Impossible Meats to supply on-demand burger patties. They have a large outdoor space. It is one of the most dog friendly restaurants in Orlando.
The Hammered Lamb
1235 N. Orange Avenue
Orlando, FL 32804
Located across from beautiful Lake Ivanhoe, The Hammered Lamb is a friendly neighborhood pub nestled in the up-and-coming Ivanhoe Village Main Street District. Plenty of outdoor seating and a full outside bar mean you can enjoy brunch in the fresh air with your dog by your side.
Pig Floyd's
1326 N. Mills Avenue
Orlando, FL 32803
The brainchild of Thomas Ward, former owner of the Treehouse food truck, Pig Floyd's is a quick-serve barbecue joint but there's a little more to it. In the open kitchen, cooks infuse the sandwich and taco heavy fare with all sorts of flavor surprises stemming from places like India, China, and Mexico. Dogs are allowed on the recently enlarged covered patio.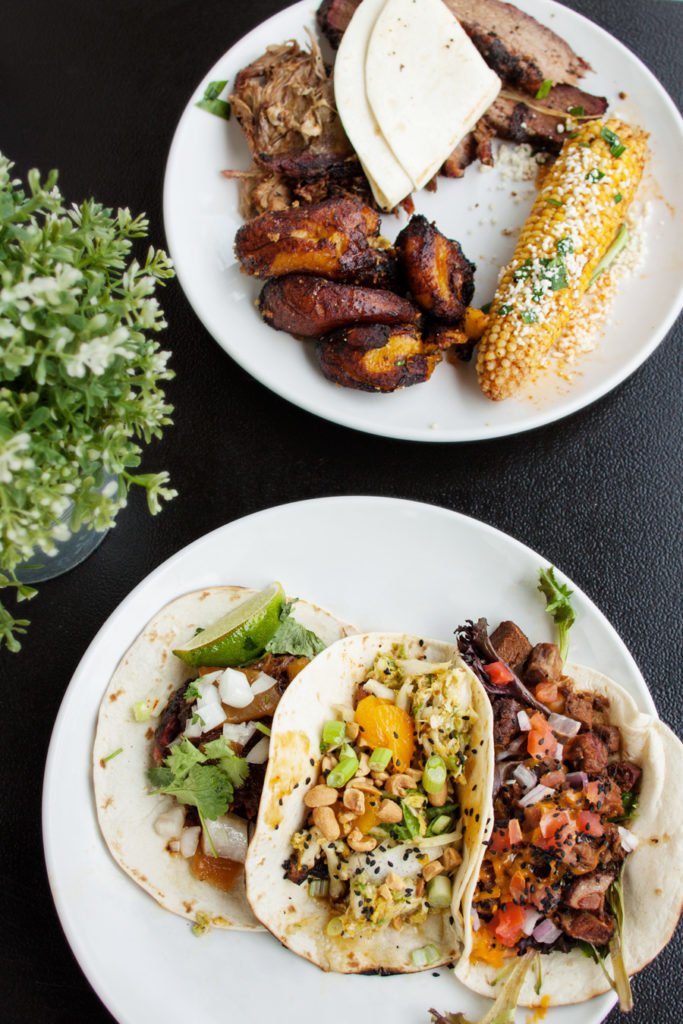 The Hall on The Yard
1412 Alden Road
Orlando, FL 32803
The Hall on the Yard is a collection of 9 diverse culinary offerings, 5 curated event spaces, and 3 premium cocktail bars, showcased in 1 eclectic building. The Hall offers plenty of indoor and outdoor seating, so you can bring along your favorite pooch.
Gnarley Barley
1407 N. Orange Avenue
Orlando, FL 32804
Having just relocated to Ivanhoe Village, Gnarley Barley is a compact, no-frills sandwich shop with a sizable selection of craft brews and frequent specials. Grab a spot on their outdoor patio overlooking Lake Ivanhoe to enjoy a great sunset view of downtown Orlando with your dog.
Still hungry? Here are some more great restaurants in Orlando: