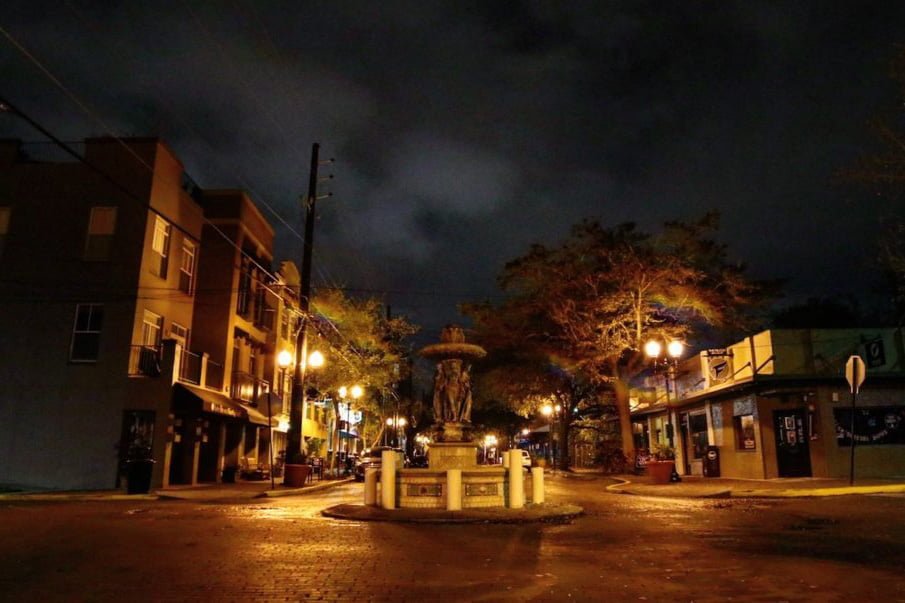 Why wait until the weekend for date night? Planning a date night during the workweek gives you something special to look forward to (besides Friday), and Orlando's lively Thornton Park District is a great destination for weeknight fun.
This Main Street District bills itself as "Downtown for Grownups" and boasts a packed events calendar, top notch restaurants and bars, and a charming vibe complete with romantic cobblestone streets. Thursdays are extra special with happy hours galore, a monthly wine walk, weekly night market, and more. No need to worry about planning though, we've put together a customizable Thornton Park date night itinerary for your next night out.
Start with pouring your own custom scented candles
Kick off your date with a hands-on candle making session at Artifact Candle Foundry. You'll get to peruse the collection of scents, pick your favorites, and then pour your own custom creation together. The entire experience takes about 45 minutes, but the candle wax needs at least 2 hours to cure. So stop in early to pour your candles, head to a nearby happy hour, and then pick up your candles before the shop closes for the day.
Note: You'll want to start by 4pm at the latest if you plan to pick up your candles the same day, as the shop closes on Thursdays at 7pm. Otherwise, you can return the next day for your candles. Reservations are available online in advance.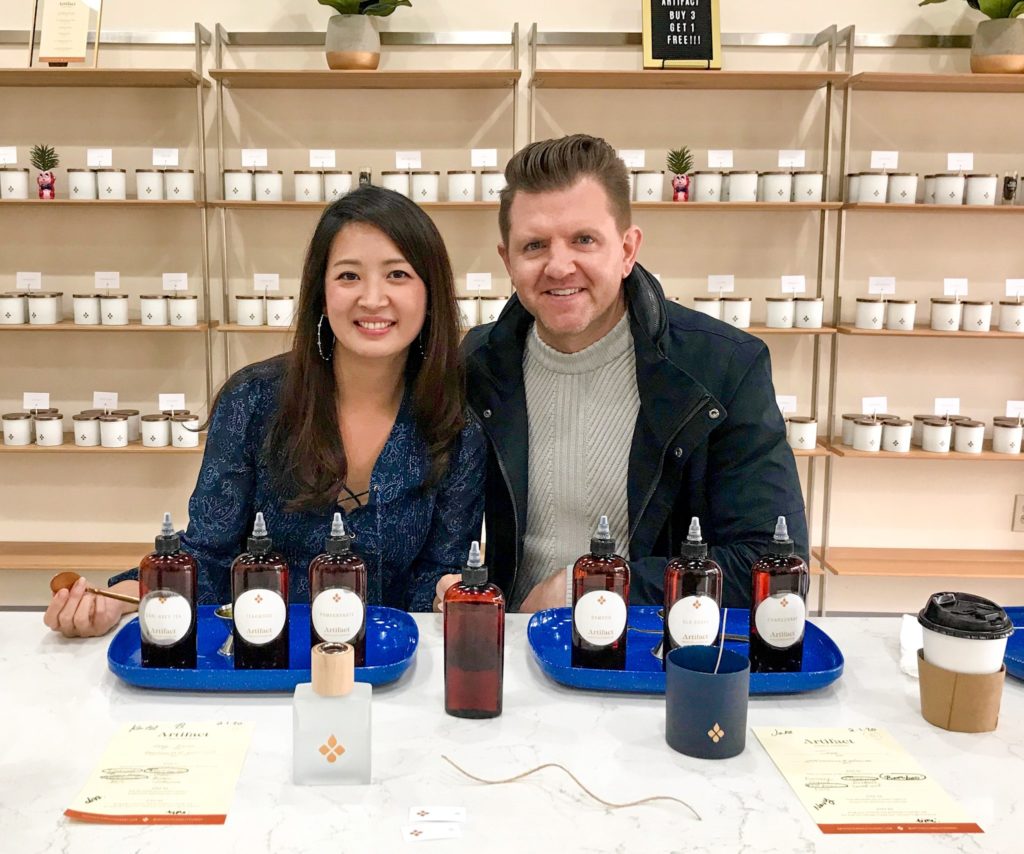 Then head to a Local Happy Hour
While you wait for your candles to cure, indulge in happy hour sips and light bites at a local restaurant nearby.
Ootoya Lounge & Sushi is located just around the corner, and happy hour is served from 4:30-6:30pm on Thursdays. Highlights include select cocktails for $7, $5 Japanese draft beer, $6 – $8 appetizers, and a special 3 for $17 deal on traditional rolls. Another nearby happy hour can be found at Island Time from 4:00-7:00pm. Treat yourself to multiple drink specials (including $1 off frozen drinks) plus 15% off appetizers.
The Stubborn Mule is just a 5-minute walk away, with an assortment of happy hour deals including $8 signature cocktails, $7 signature Mules, wine and beer specials, and $5 select apps (edamame, pretzel rolls, and bruschetta). Happy hour is available from 4-7pm. Across the street, RusTeak Thornton Park also offers happy hour deals from 4-7pm. Score $7 signature cocktails, wine and beer specials, and 25% off all appetizers.
Check out the Monthly Wine Walk or Weekly Night Market
One of Thornton Park's most beloved monthly events, the monthly Wine & Art Walk takes place on the second Thursday of each month from 6:30-9:30pm. Tickets, which are just $10 in advance or $15 at the event, include a glass and map of 20+ spots around the district offering free drink samples. While it's billed as a wine walk, some locations serve mini cocktails. Besides the drink stops, there are local artisans set up along the sidewalk selling their unique creations. Make sure to stop by The Veranda at Thornton Park, which hosts an open mic night during the wine walk each month.
Parking tip: Free street parking is hard to come by on Wine & Art Walk nights. Consider parking on the quieter side streets and walking over. Otherwise, paid parking is available in multiple garages and event lots.
The monthly wine walk also coincides with the weekly Thursday Night Market from 6:00-10:00pm. Find it at the Osceola Circle, in front of World of Beer. This market features an assortment of vendors selling everything from vintage finds to curated clothing collections, jewelry, and more alongside local food trucks. Live music adds to the lively vibe.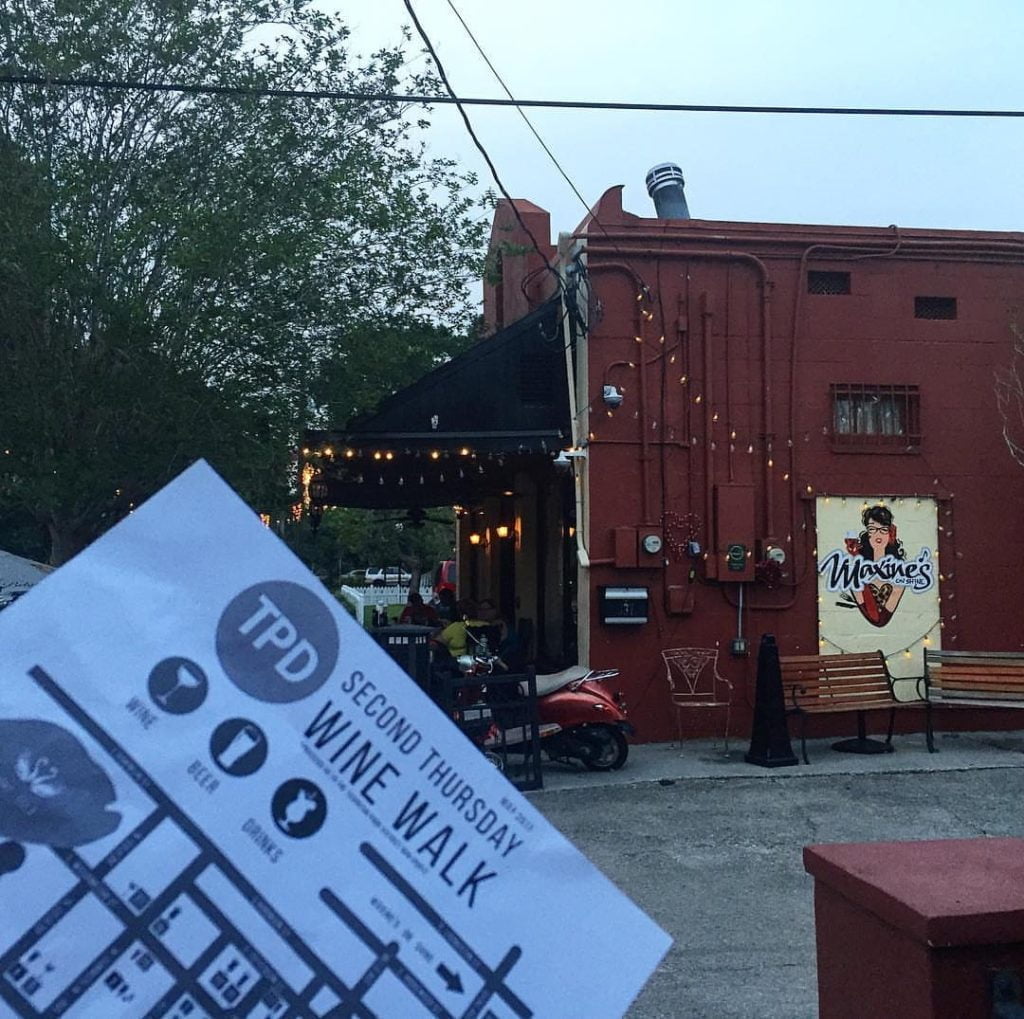 End with a late dinner and/or drinks
A few of our favorite Thornton Park dining destinations for date night include:
Just looking for a nightcap? Try these: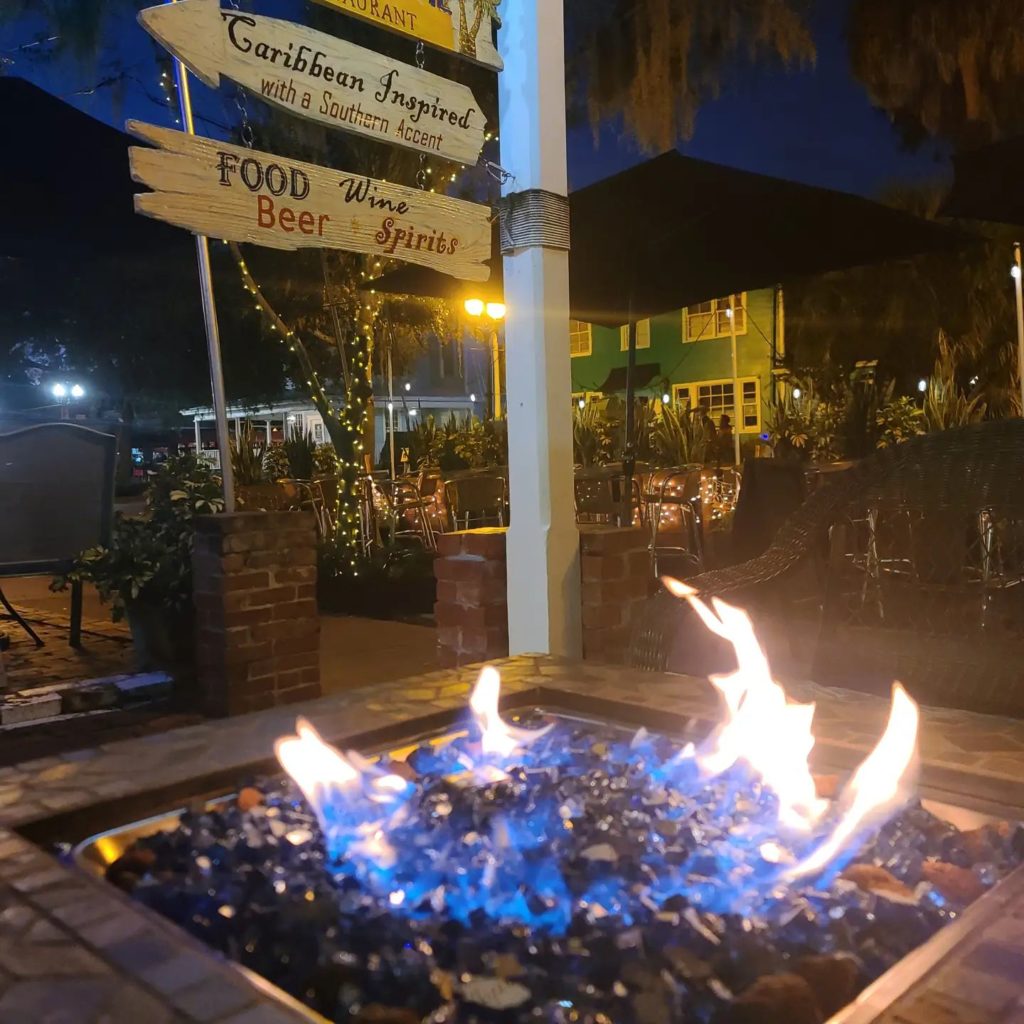 Other fun ideas for your Thornton Park date night
Customize our itinerary above with additional stops or create your own! Here are a few suggestions:
Treat yourself to a scoop or two of ice cream from the local ice cream shops, The Greenery Creamery (vegan and dairy-free options available) and Sperry Deli & Creamery.
Pick up picnic provisions from Eola General and set up a picnic in Lake Eola Park. Or, let a local company like Orlando Picnic set up a private picnic experience for you at the park.
Take a romantic stroll around Lake Eola Park.
Snag tickets to a show or event at The Abbey. See what's on the calendar here.
Extend your date with an overnight stay at a local Airbnb (we love this one) or the EO Inn.
Feature image credit: @orlandoissleeping