It doesn't get more classic than the tried and true dinner and a movie date night combo. That's why we're so excited about the return of this twist on the classic movie date: a seven-part Interactive Movie series at Garden Theatre in charming Downtown Winter Garden. The theater is also bringing back its beloved Classic Movie series, screening four must-see films like It's a Wonderful Life and Casablanca.
For interactive movies, movie-goers will get to dress to the theme of the film, participate in pre-show events like trivia and giveaways, and sing along to select musical films. At just $15 a ticket, these features will serve as a great addition to any Winter Garden date night. Check out the full schedule of interactive and classic films below!
A note about safety: Garden Theatre is implementing socially-distanced seating and selling a reduced number of tickets for most of the upcoming season, including for several movies. You'll also need to wear a mask and temperature checks will be required for entry. You can review the full safety measures here.
Interactive Movie: The Princess Bride
August 8, 2020
7:30 pm
Inconceivable! Westley must rescue his beloved Buttercup from Prince Humperdink, but Vizzini, Fezzik, and Inigo Montoya are just a few of the iconic characters who stand in his way.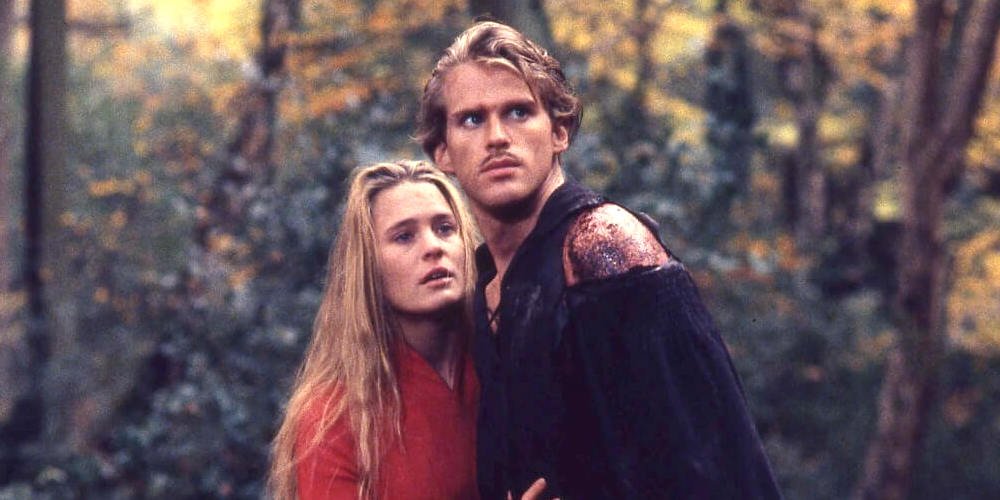 Interactive Movie: Clue
September 13, 2020
7:30 pm
We suspect Colonel Mustard, in the parlor, with… In this cult classic, six guests are anonymously invited to a strange mansion for dinner, but after their host is killed, they must identify the murderer as the bodies pile up.
Interactive Movie: Hocus Pocus
October 11, 2020
7:30 pm
I put a spell on you! Follow along as Max, Dani, and Allison try to stop the witchy Sanderson Sisters from casting a spell on the whole town of Salem.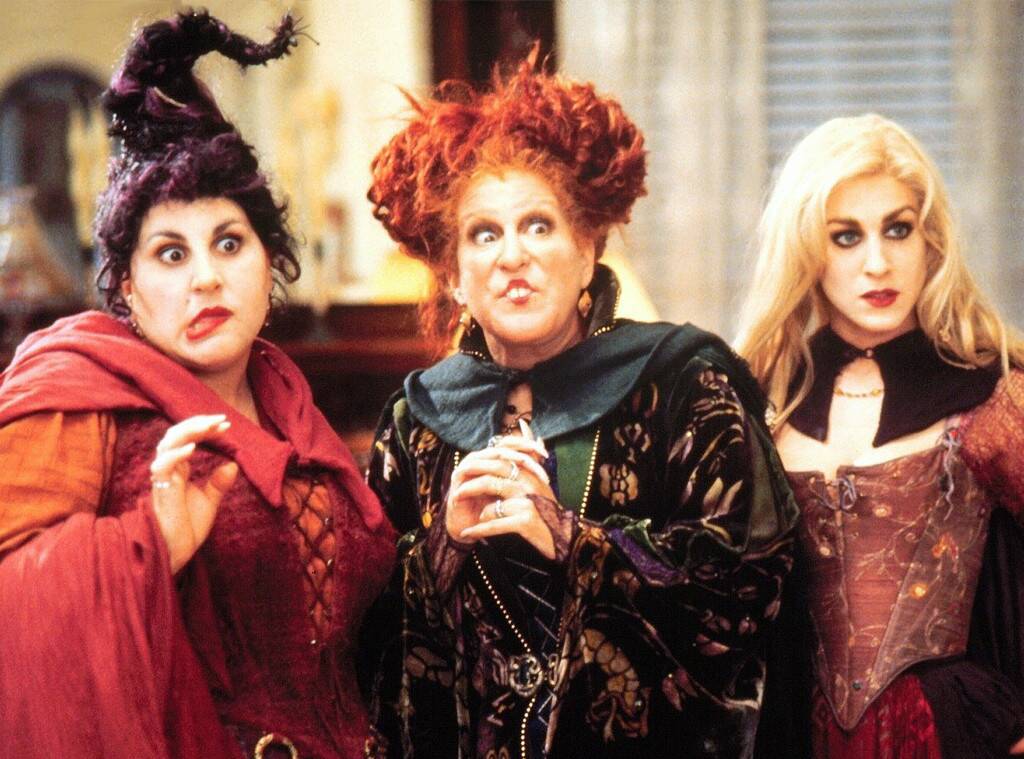 Classic Movie: Carrie
October 25, 2020
6:30 pm
If only they knew she had the power. 16-year-old Carrie faces bullies at school and an abusive mother at home. The final straw to unleash her telekinetic powers may just be a fake prom invitation and a bucket of pig's blood.
Interactive Movie: The Rocky Horror Picture Show Experience
October 30, 2020, 8:00pm
October 31, 2020, 10:00 pm
It's just a jump to the left! This Halloween event features interactive pre-show entertainment and the 1975 cult hit film. Prop Bags: $8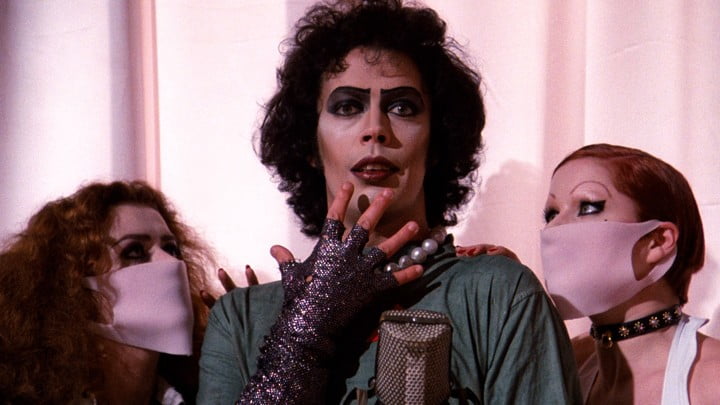 Classic Movie: It's A Wonderful Life
December 6, 2020
6:30 pm
Every time a bell rings, an angel gets his wings! In this Christmas classic, George Bailey discovers a costly mistake that closes the family business. His guardian angel arrives just in time to show him what the town would have been like if George had never been born.
Interactive Movie: The Muppet Christmas Carol
December 13, 2020
7:30 pm
Bah humbug! This Dickens classic comes to life on the big screen as Kermit, Gonzo, Fozzie, and the rest of the Muppets attempt to change the fate of grumpy Ebenezer Scrooge.
Classic Movie: Casablanca
February 14, 2021
6:30 pm
Here's looking at you, kid. A cynical American expatriate struggles to decide whether or not he should help his former lover and her fugitive husband escape French Morocco.
Interactive Movie: Spaceballs
March 28, 2021
7:30 pm
They've gone to plaid! Jump on board the Eagle 5 with Lone Starr and Barf to save Princess Vespa from the notorious Dark Helmet. Will the Schwartz be with you?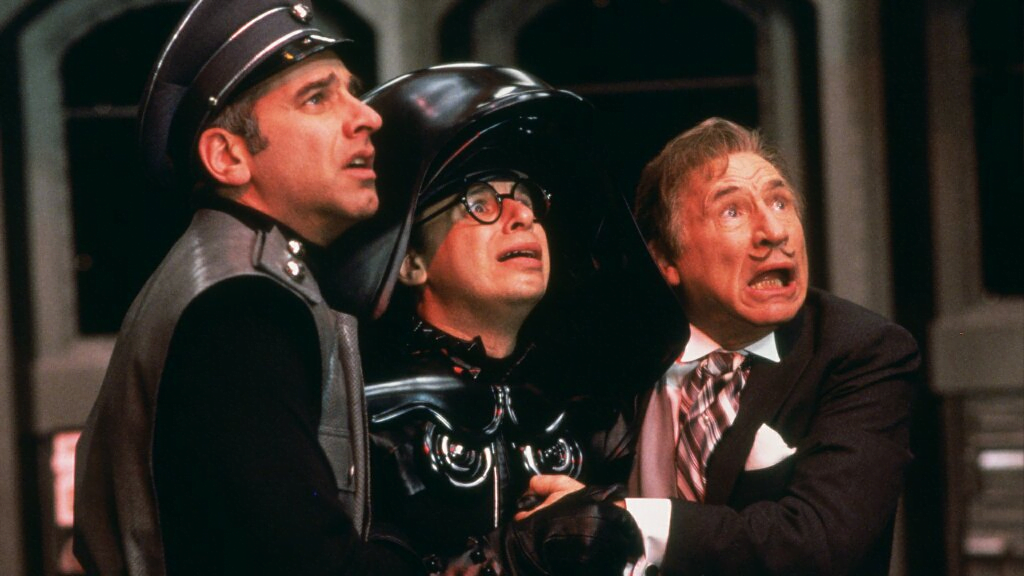 Classic Movie: The Wizard of Oz
April 1, 2021
6:30 pm
We're off to see the Wizard! After a tornado sweeps Dorothy away from her farm in Kansas and drops her in the magical land of Oz, she embarks on a quest to return home. She and her newfound friends journey to the Emerald City to find the man who can help.
Interactive Movie: The Sound of Music Sing-Along
May 9, 2021
7:30 pm
I simply remember my favorite things! Join the Von Trapp Family as their new governess Maria teaches them the joy of making music with classic songs including "Do-Re-Mi," "The Lonely Goatherd," and "Edelweiss."
Tickets + Details
Tickets to each movie are $15/person and can be purchased from the Garden Theatre website.
Some films have bonus purchasing options like prop bags, so be sure to check the website for full details when purchasing tickets.