Instagram is our favorite social media platform, so we've launched a series to showcase some of our favorite Orlando Instagrammers. Each month we'll choose a different local digital storyteller to feature. We love following them and we hope you will too!
We absolutely LOVE following spouses Rob and Chuck, the duo behind the Instagram account lego_explore_orlando. They showcase must-see places in Orlando from the perspective of Legos in such a creative fashion. Check out this list of lesser-known Orlando gems courtesy of lego_explore_orlando!
A&H's Maitland Art Center is Central Florida's only National Historic Landmark. It is easily Central Florida's most Instagrammable locale, a stunning wedding venue, and a perfect spot to find a bench and read a good book. Opened in 1937 as an artist's colony, its legacy continues today with a number of in-studio artists that create new works daily and offer a variety of public workshops.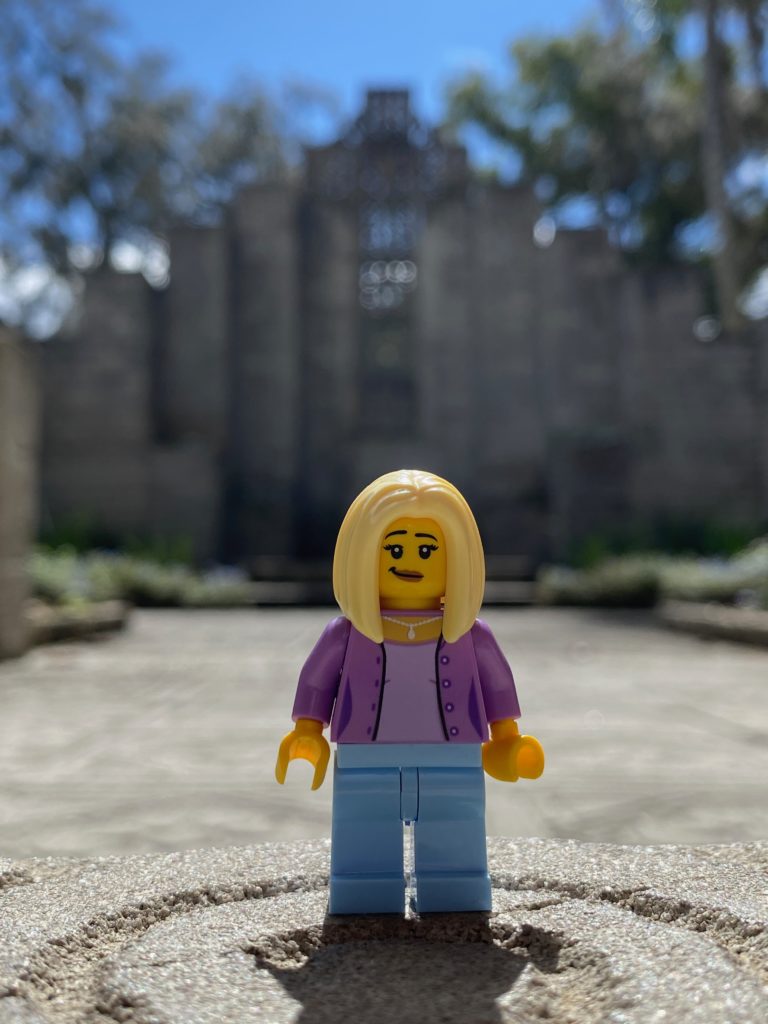 In just a few short years, Historic Downtown Sanford has undergone a stunning change that demands a visit. These 16 square blocks are now home to some of Central Florida's best restaurants, a brand-new food hall, 4 craft breweries, a cidery, a distillery, a folk-art gallery, two community theaters, and some amazing shopping. The area is home to two of our favorite annual events, Sanford Porchfest, and the Sanford Holiday Tour of Homes. The district's Sanfording on Sunday is one of the best neighborhoods for Sunday Funday; should you go, be sure to invite us!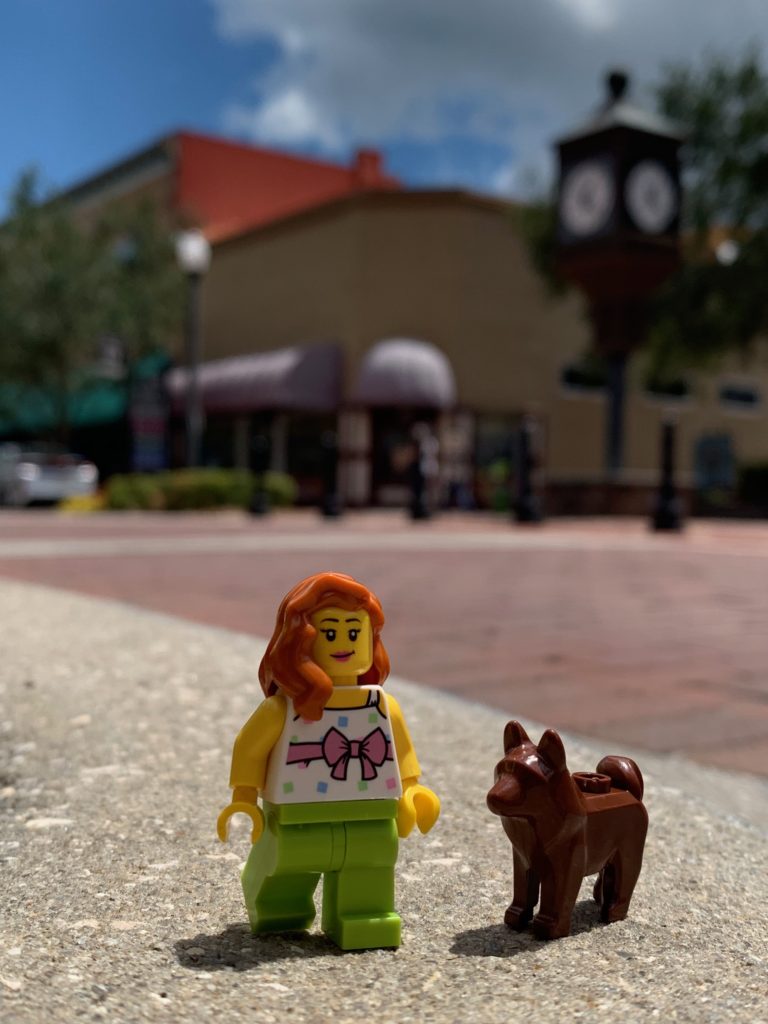 A cemetery… how romantic! Greenwood is Orlando's oldest official cemetery, and the resting place of many famous Orlandoans with familiar names: T.G. Lee, Mayor Bob Carr, Joseph Bumby, Mayor Capt. James Parramore, and Joe Tinker. The city offers a FREE monthly moonlight walking tour; tickets become available two weeks in advance and "sell out" quickly. Get your tickets, then make a reservation at one of Thornton Park's amazing dining establishments to fuel up for the tour's long walk.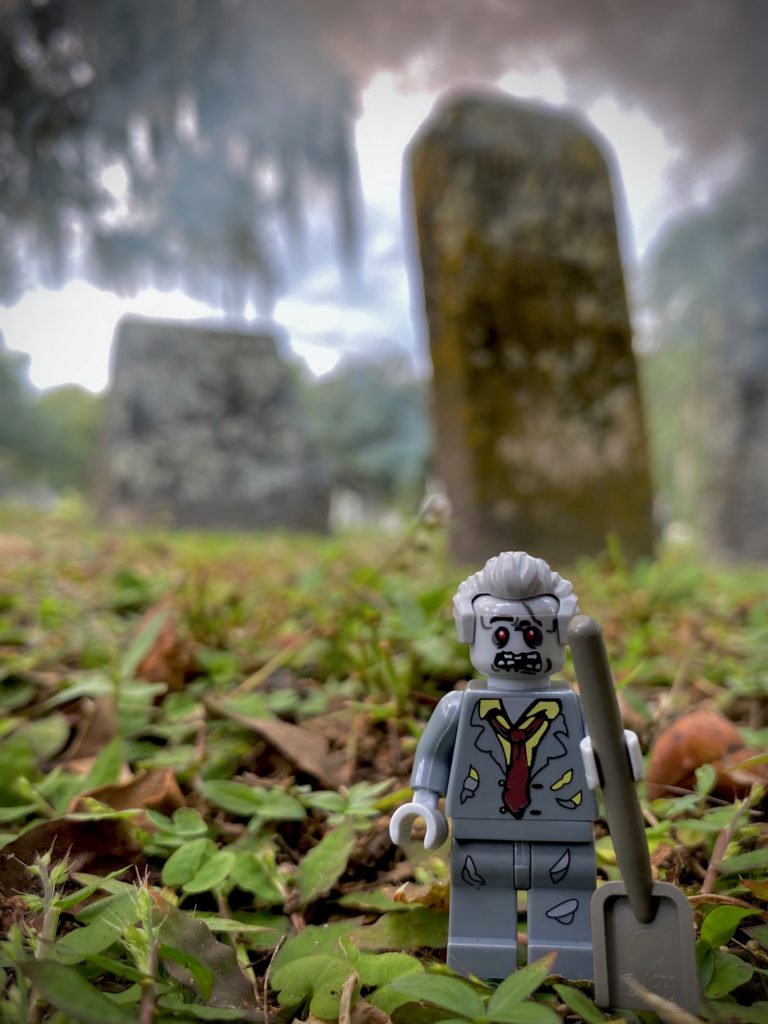 Adjacent to Casselberry City Hall is one of Central Florida's most picturesque parks. Along Lake Concord, you'll find a beautifully landscaped public space punctuated by eleven magnificent sculptures. Pack a picnic basket and cozy up under the large oak tree. If you bring the little ones with you, there is a playground and splash pads for them. The sculpture Aurora is amazing, but doesn't fit in our trunk (not that we tried or anything).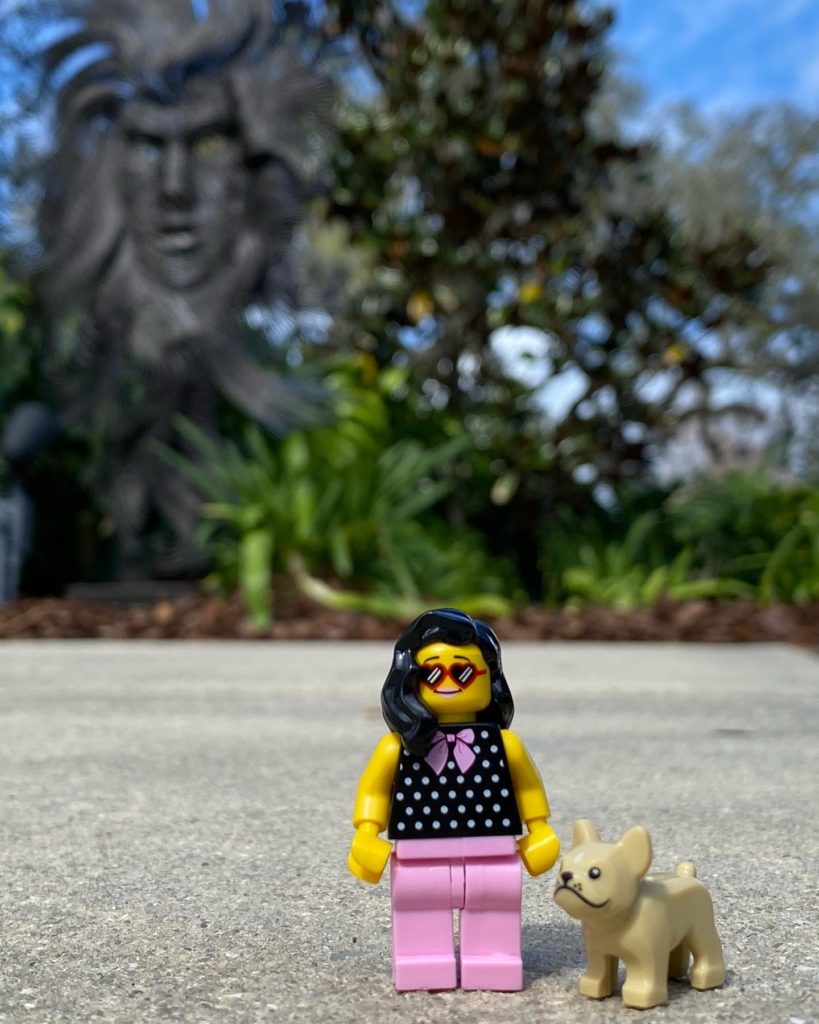 Although it is not hidden, it is still a gem! You've likely driven by this Orlando icon hundreds of times, but haven't yet veered your car into the parking lot. Don't put it off any longer. There's a reason this local joint has been serving up roast beef sandwiches for over 50 years. We recommend the roast beef with spuds and a cherry milkshake. Our family has been eating here for generations, you can trust us.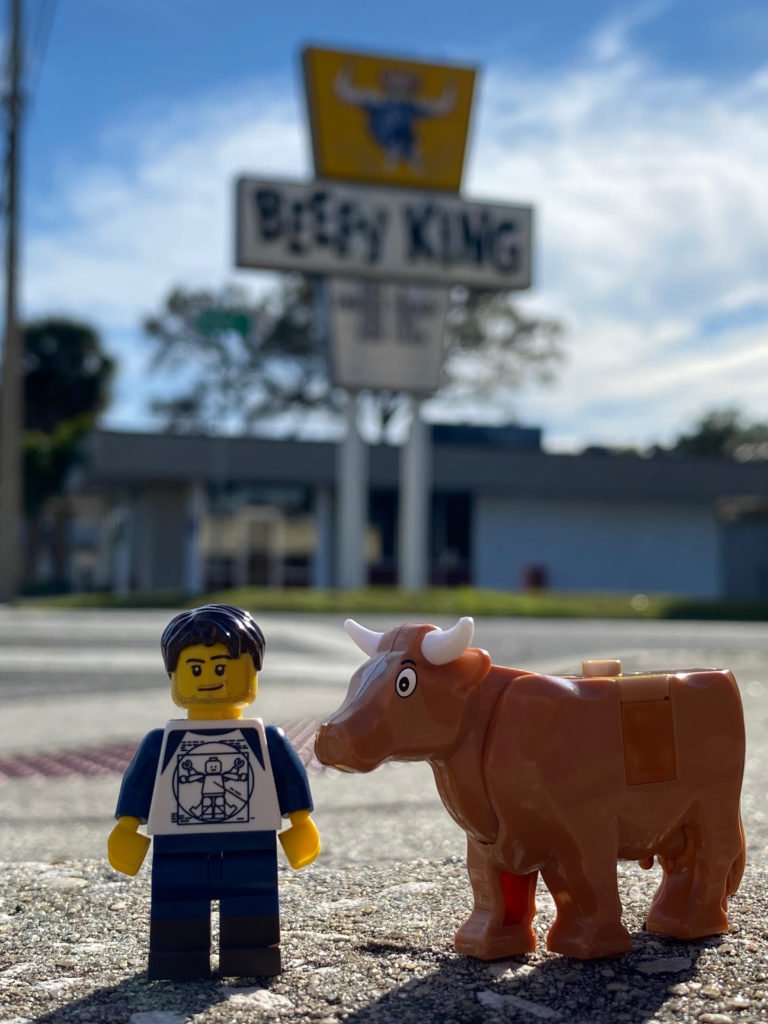 Orlando's Murals
Orlando's art scene has experienced a renaissance in these past few years, evidenced by the addition of over 50 amazing murals throughout Downtown Orlando and its surrounding neighborhoods. Make a day of it by grabbing your friends and your cell phone cameras as you tour and pose with these incredible works of art. We recommend starting in the Milk District, then heading to Mills 50, then up Ivanhoe row to the Greetings from Orlando mural at Orange and Colonial, before heading to College Park. Of course, you'll want to pop into the local restaurants and bars along the way.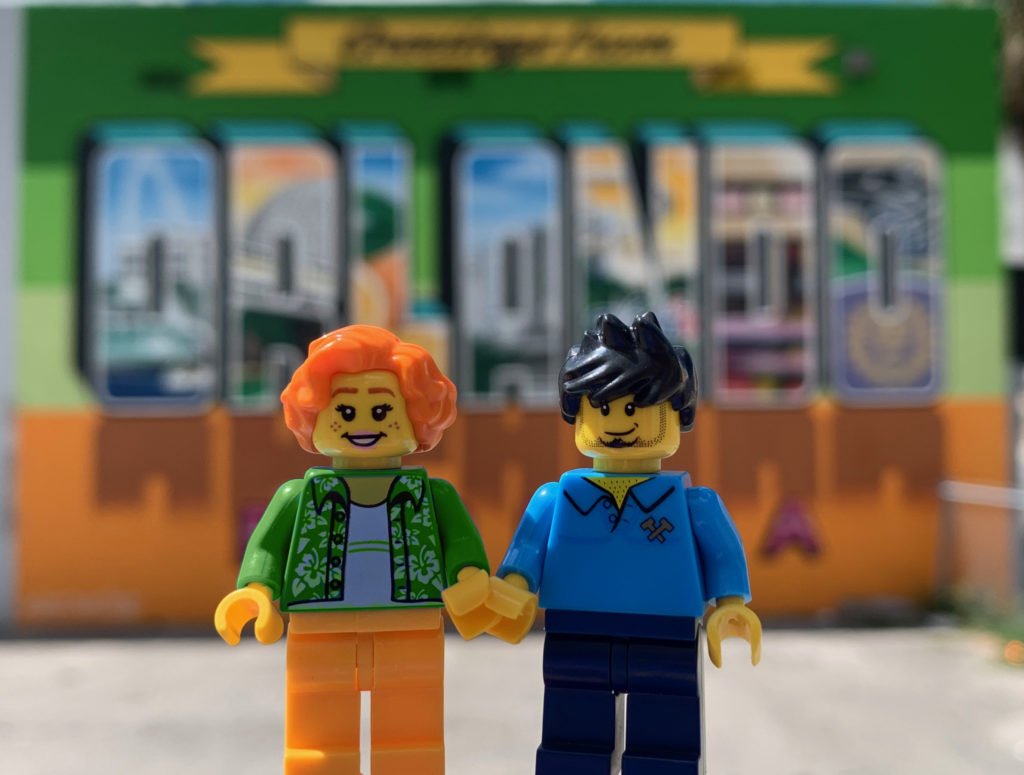 We encourage you to drink local. The craft brewery movement hit the Orlando area hard, and we aren't mad about it. You might be surprised to learn that there are 28 breweries that comprise the Central Florida Ale Trail. Pick a place to start and ask your bartender for a passport. Get a stamp at all 28 locations to get a free growler at your final stop which will earn you a $1 discount on fills. (Head to Sanford, #2 on this list, and knock out 4 stops in a couple of hours.)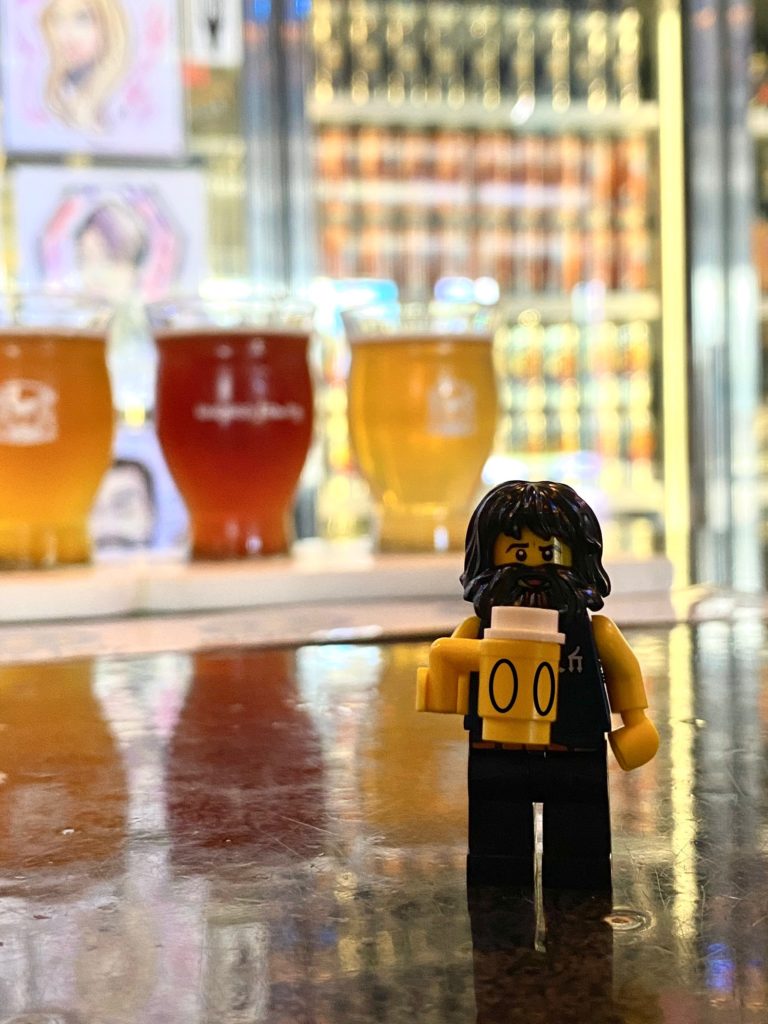 Maitland's Enzian celebrates 25 years this year. This cinema café is home to the Eden Bar and the Florida Film Festival. It is Central Florida's only alternative cinema offering independent, foreign, and classic films. Shy away from the megaplexes this Friday and try something a little different, you might be surprised.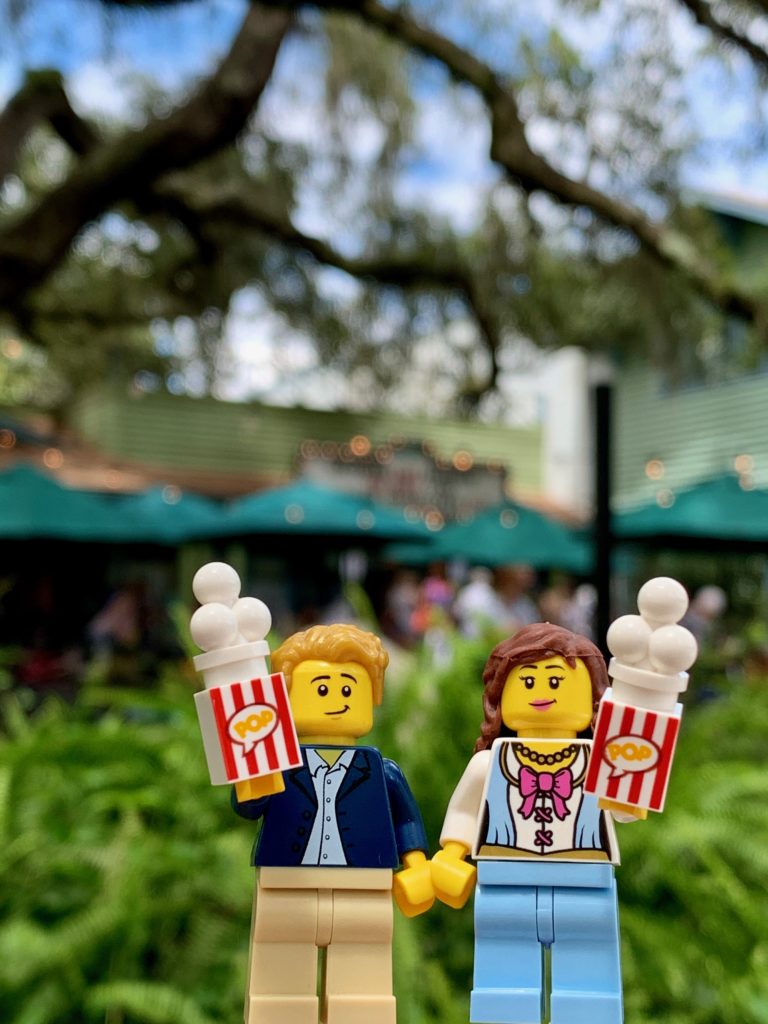 Ok, so this one is no secret. We all know that Lake Eola offers some of the most beautiful views of the city and is host to numerous festivals throughout the year. We just can't help but wonder how you have lived here for umpteen years and haven't yet been out on a swan boat. It is time. No, really, finish this list, get in your car, and go ride in a swan boat.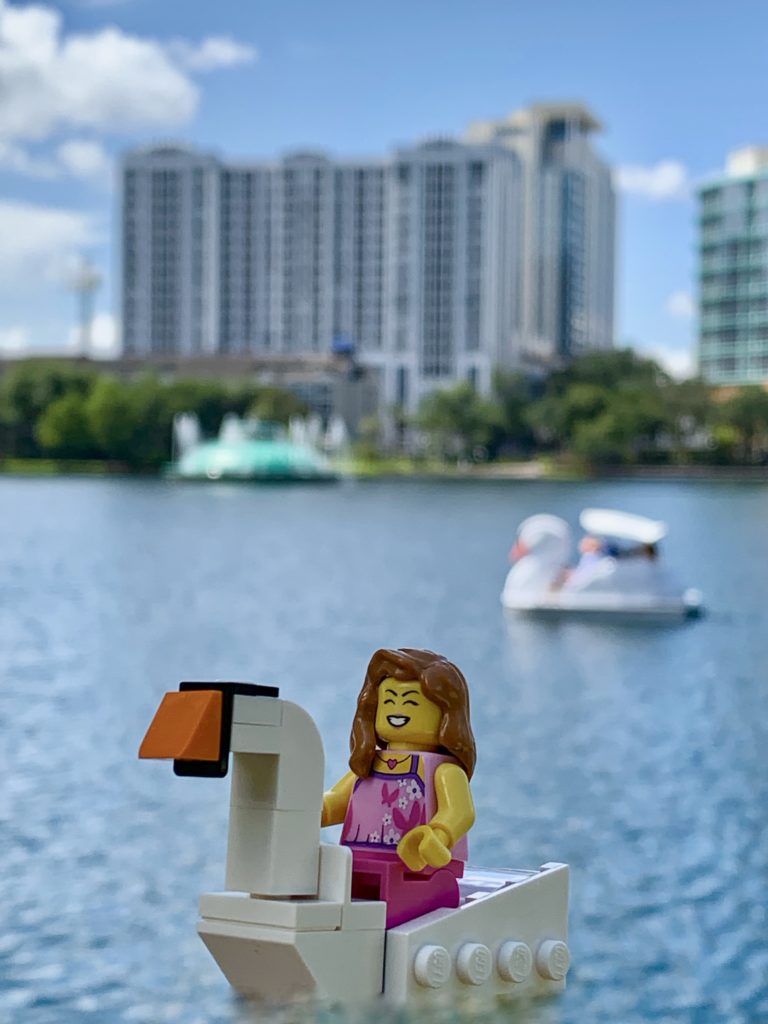 Spouses Rob and Chuck try to take advantage of all that this amazing city has to offer. From hyper-local events and locales to the tourist corridor, they are intent on experiencing it all. Follow their Instagram account @lego_explore_orlando to discover the best things to do around town in a fun and quirky way.
All images courtesy of lego_explore_orlando.
More posts in this series: