Getting a behind the scenes look at Orlando's culinary scene is attainable by way of food tours, chef's tables and specialty dinners. But recently, a friend clued me in to a fun, under-the-radar experience perfect for dessert lovers: the pastry counter at Luma on Park.
This upscale eatery in Winter Park is known for seasonal American cuisine, an excellent wine list and delectable desserts. For dessert lovers like myself, pulling up a seat at the pastry counter offers a front row seat to the kitchen happenings, with extra perks like a gigantic free bowl of truffle Parmesan popcorn (so good!!) and a free cup of soup.
Try it for your next girls' night out gathering or for an intimate date night with a special feel. You'll be drooling in your seat.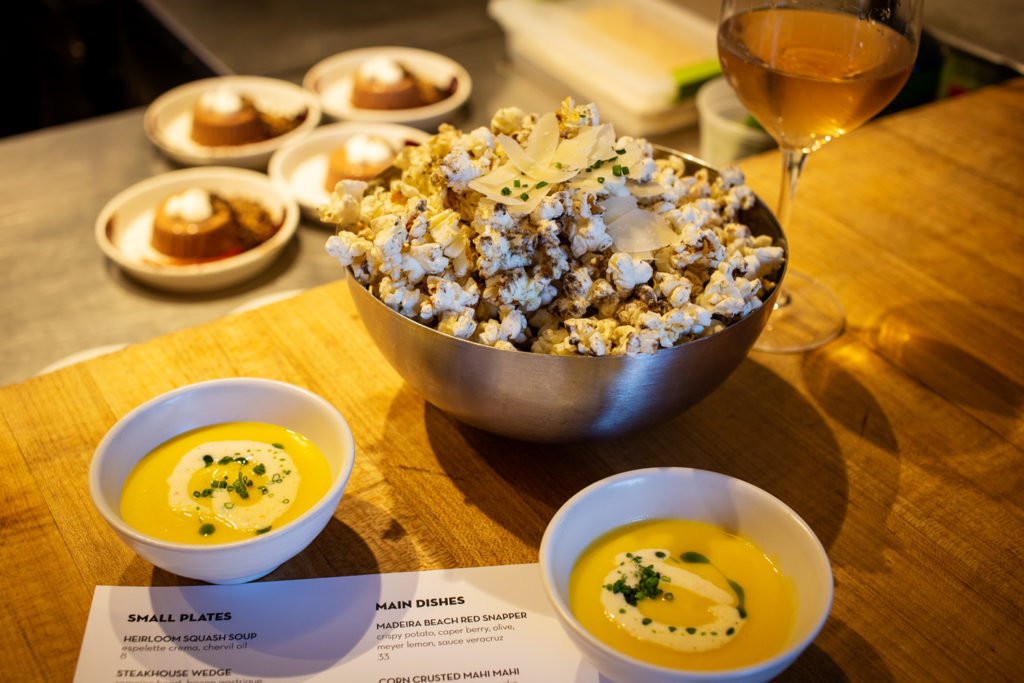 Here's how it works
When you arrive, ask the hostess if there is seating available at the pastry counter. You'll be led to the back of the restaurant to a bar top with five seats facing the kitchen.
From your seat, you'll be able to watch Luma's delicious desserts being prepared right in front of you by the prep team and Pastry Chef Brian Cernell. So go ahead and chat him up! And if you're having trouble deciding what to order for dessert, getting a sneak peek as they are prepped may help you make up your mind.
If you're worried you'll be sacrificing on service, don't be. You still have a dedicated server plus access to Luma's entire menu. Nobody's judging if you decide on a dessert only meal.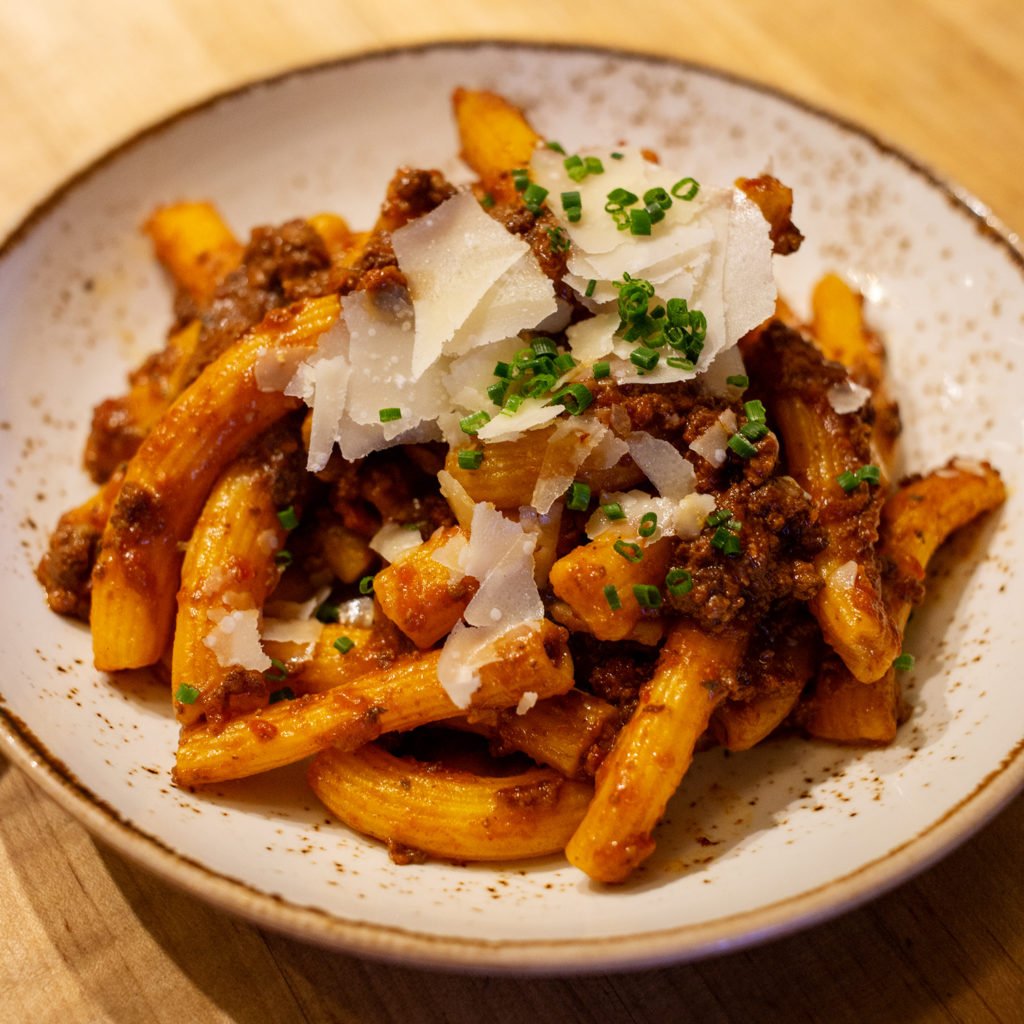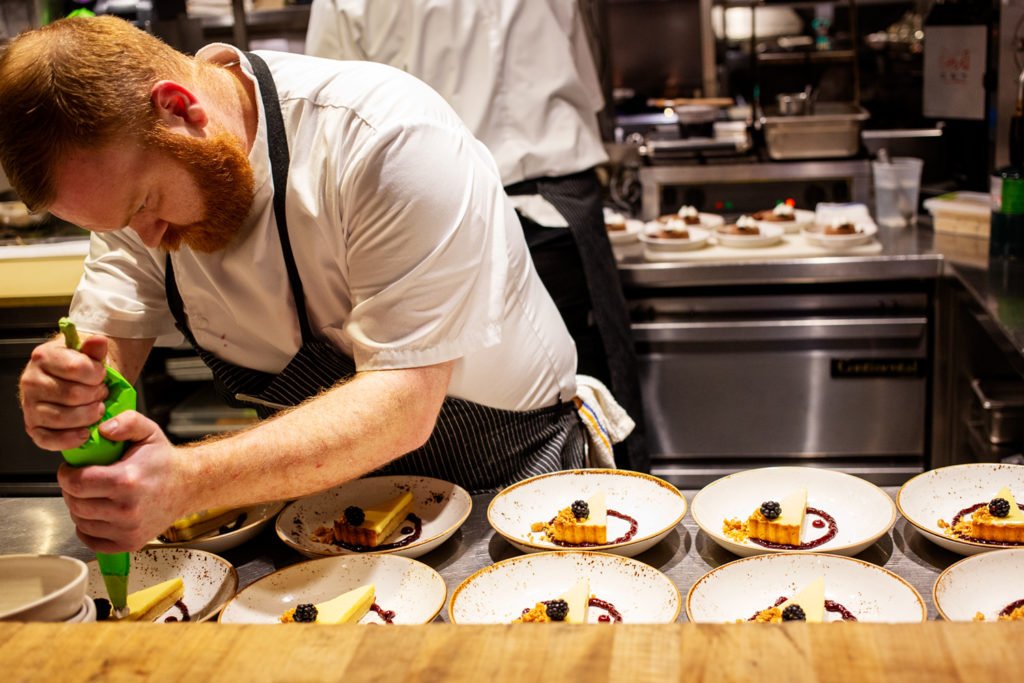 Desserts + Wines
Like Luma on Park's regular menu, the dessert offerings rotate with the seasons. Expect a handful of choices ranging in price from $6-8 each. The menu is subject to change.
At the time of our visit there were four dessert choices:
Blackberry Semifreddo: cinnamon streusel, blackberry compote and meringue
Chocolate Custard: chocolate point, chocolate streusel, whipped crème fraiche and cocoa nib brittle
Almond "Financier:" roasted stone fruit, apricot sorbet, sweet crema and corn crumble
Seasonal Sorbet: rotating selection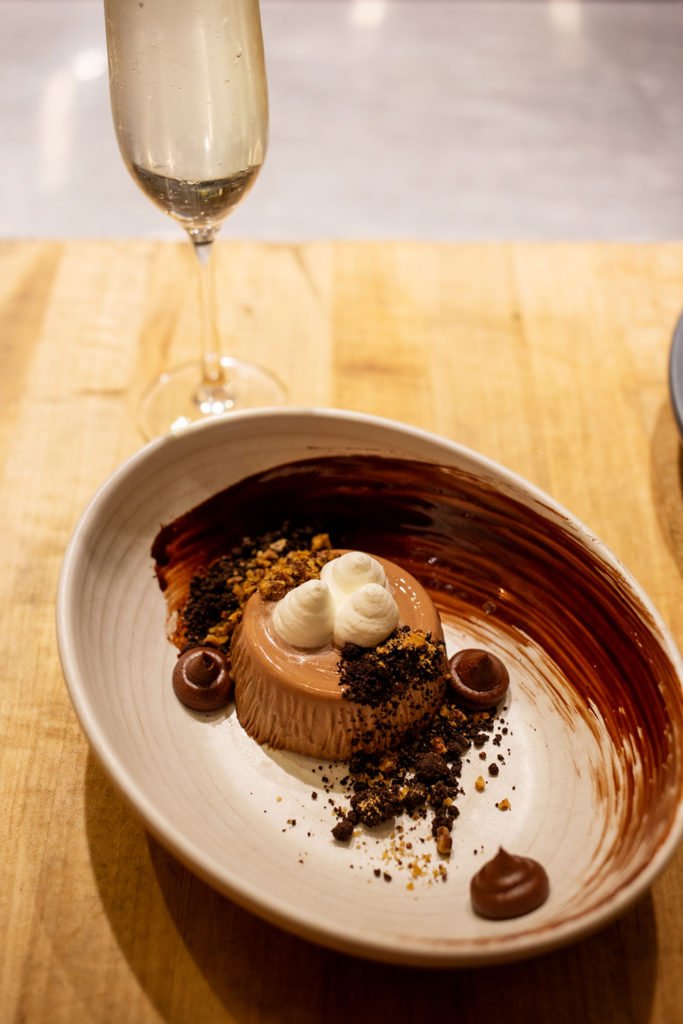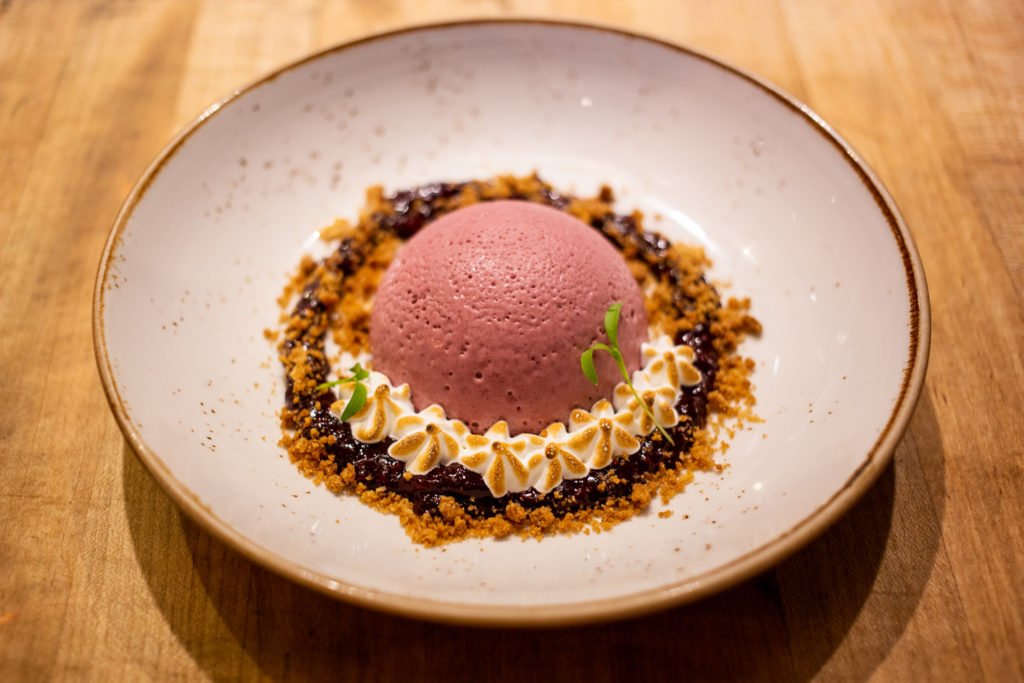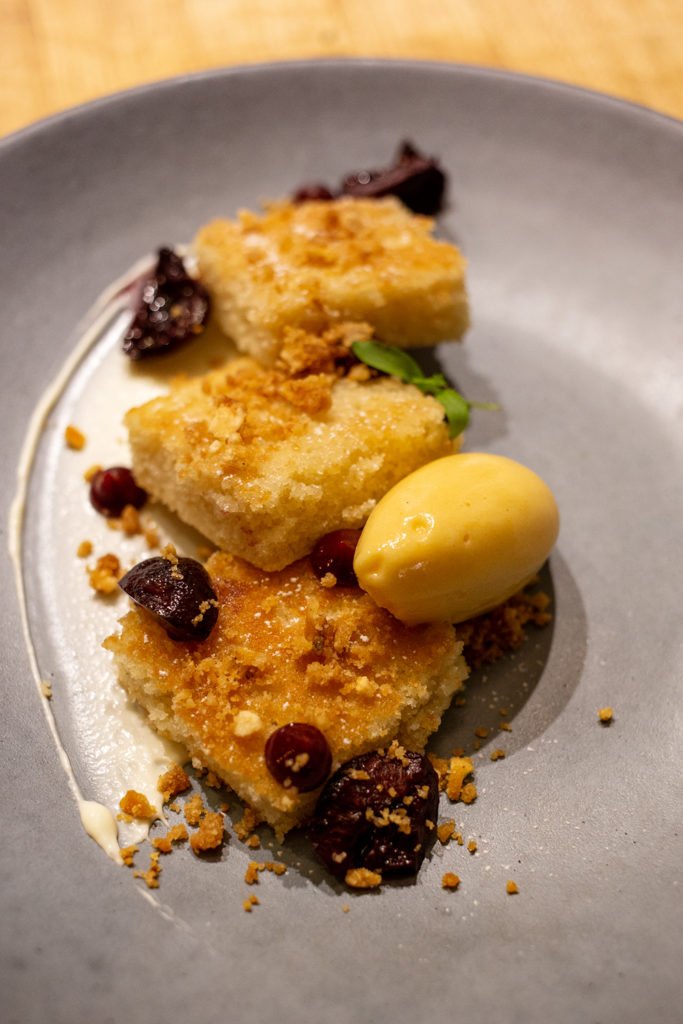 Don't leave without trying at least one thing from Luma's extensive wine list. I vote for starting with a glass of rosé (we loved the Calafuria Negroamaro from Italy and Chateau Vannieres Bandol from France) and ending with bubbles (try the De Stefani Prosecco Superiore Brut if you like it sweeter or Jean-Charles Boisset N° 21 if you prefer dry). Take advantage of your server's knowledge for expert pairings and suggestions.
Details
Seating at the Luma on Park pastry counter is available on a first-come, first-served basis. There are five seats available.
Luma on Park
290 S Park Ave
Winter Park, FL 32789
(407) 599-4111
Check out the full menu here.