Could you pare down to the essentials and live permanently in less than 400 square feet of space?
This is one of the questions at the heart of the tiny home movement, a counterculture lifestyle my boyfriend, John, and I find fascinating. The ingenuity of the spaces combined with the allure of a more minimalistic way of life spark conversations about how downsizing our space could perhaps lead to upsizing our quality of life.
Offering up an alternative to the standard American Dream, tiny living comes with perks like less debt, increased mobility (many tiny homes are built on trailers), a more eco-friendly lifestyle, and significantly less time spent cleaning your home. And you can test it out for yourself right here in Orlando.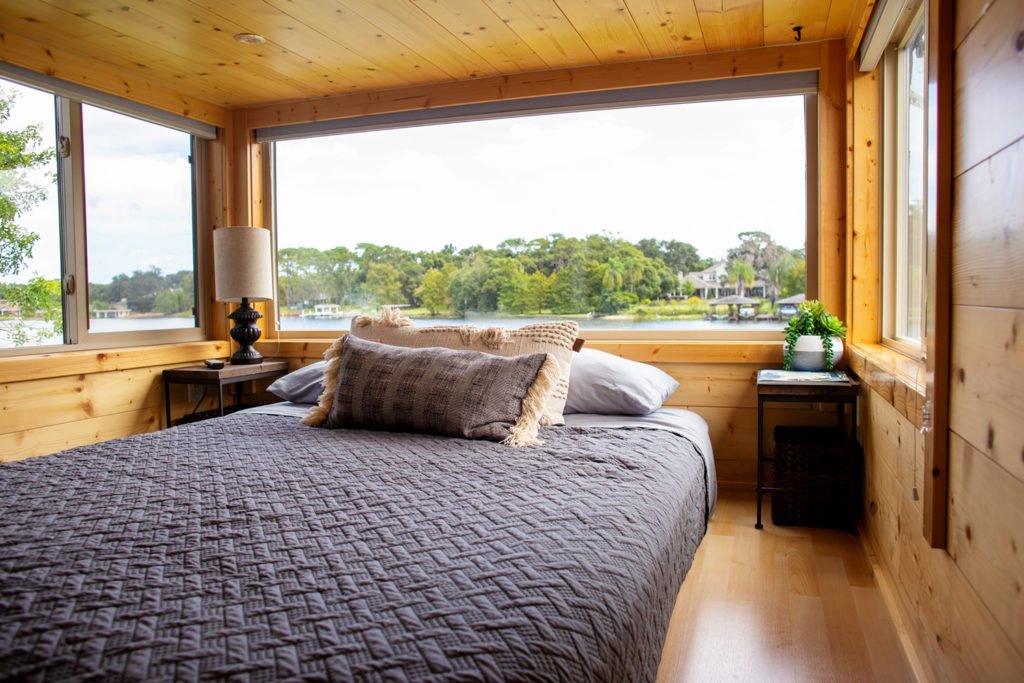 Orlando Lakefront Tiny Home and RV Community in College Park is a charming 50-lot lakefront community that offers a glimpse into this lifestyle movement that's consistently gaining steam. The park is owned and managed by locals Adam Money and Amy Boyd, and has been transformed into a tight-knit community of likeminded people over the past ten years. And, thanks to the 11 adorable tiny home rentals on the lakefront property, you too can experience what it's like to radically downsize your life.
Whether you're tiny home curious or itching for an outside-of-the-box weekend getaway, there's no place more unique or picturesque in Orlando to satisfy your curiosity.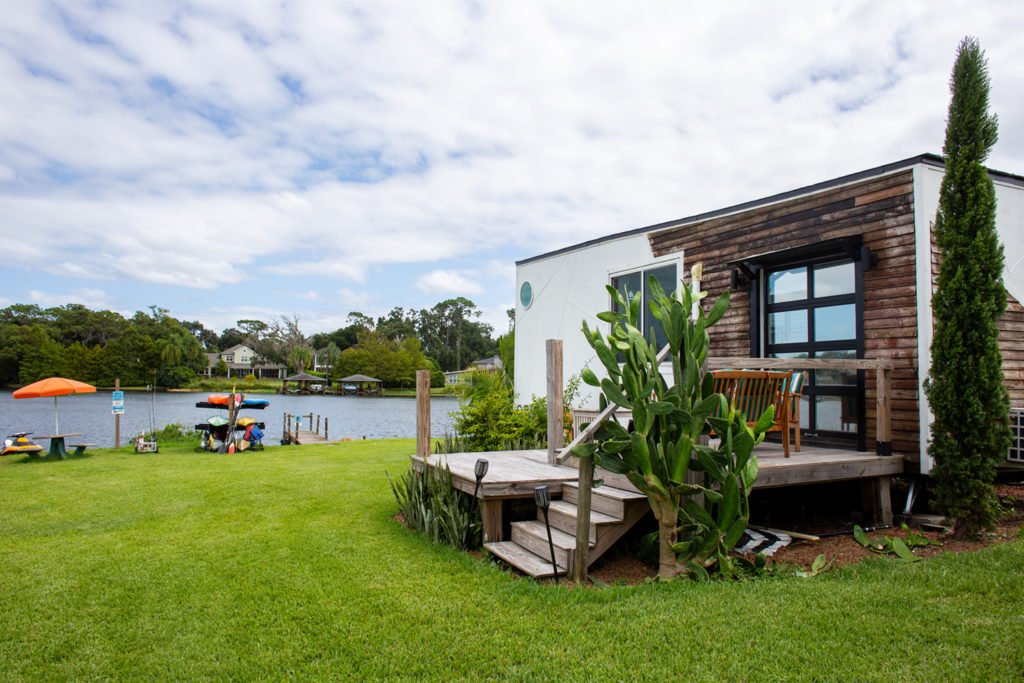 TINY RENTALS
Orlando Lakefront is home to 50 tiny home and RV lots, 11 of which are occupied by lakefront tiny home rentals ranging in size from 300 – 400 sq ft. Each cozy home features a unique layout, demonstrating the level of customization that's possible in tiny home design.
As an added bonus, each rental comes with free use of the community kayaks and paddle boards (just sign the waiver first) along with the chance to rent the community pontoon boat for an hourly or daily fee. You can also use the community's fishing gear free of charge.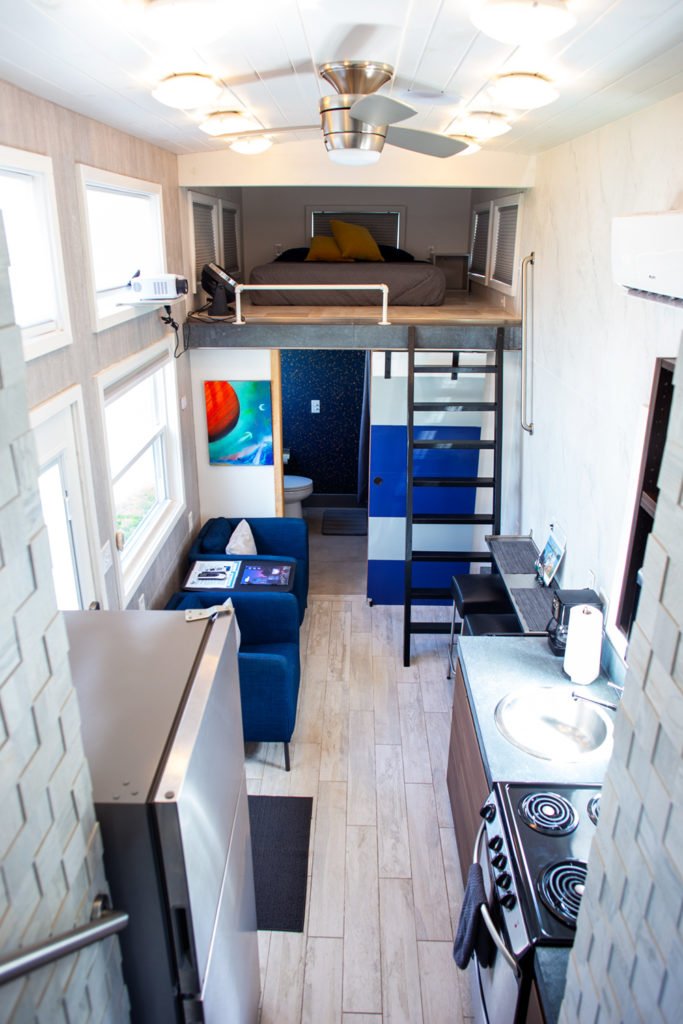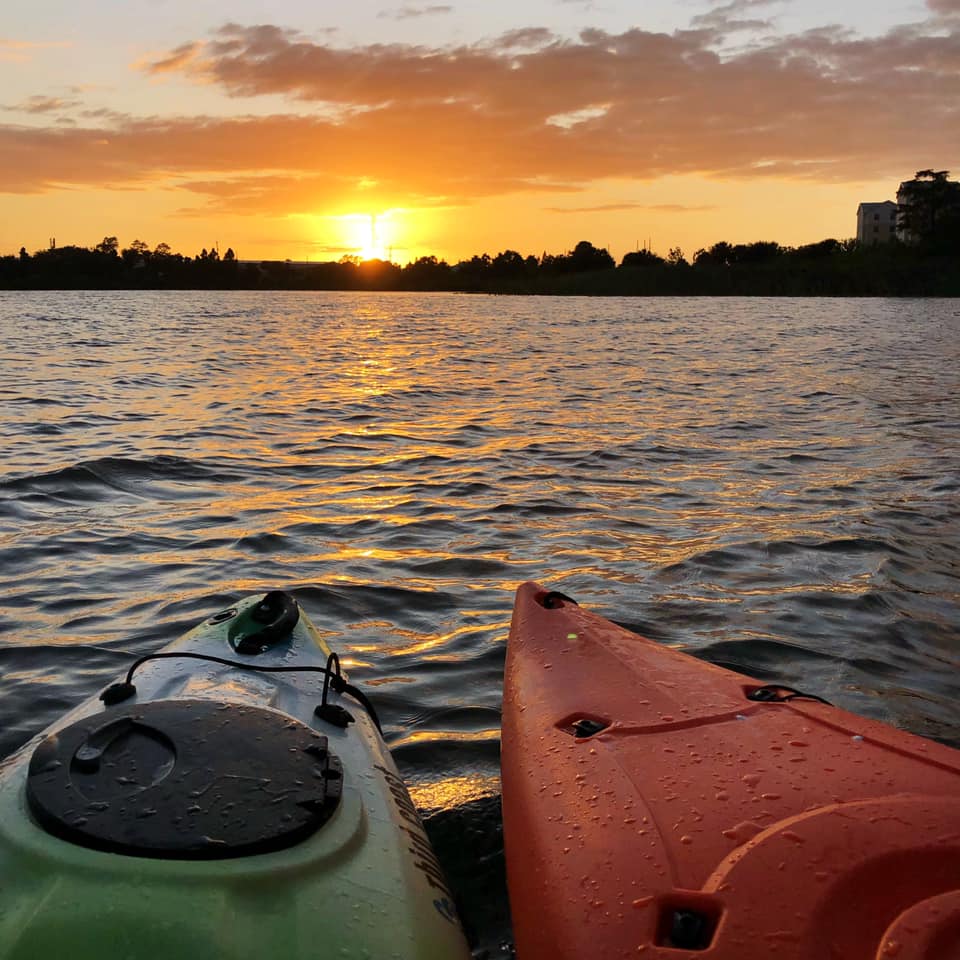 MINI STAYCATION
John and I stayed in The Blue Heron, a bright and cheery 350-square-foot home with a spacious deck and sunny yellow door. Inside, details like mahogany floors, a sizeable bathroom, full-size kitchen appliances, high ceilings and stairs to the loft bedroom prove that tiny living doesn't have to mean sacrifice.
Before we arrived, a dozen questions played out in my mind. What will the bathroom be like? Will I wake up in the middle of the night and accidentally slam my head into the ceiling? Will all of my shoes fit in the available storage space? Are there even closets? Is the toilet going to be weird?
But when we opened that little yellow door and stepped inside, I was instantly struck by the realization that the tiny space didn't feel that small at all. And, as the weekend went on, I was surprised to find just how much I loved tiny living.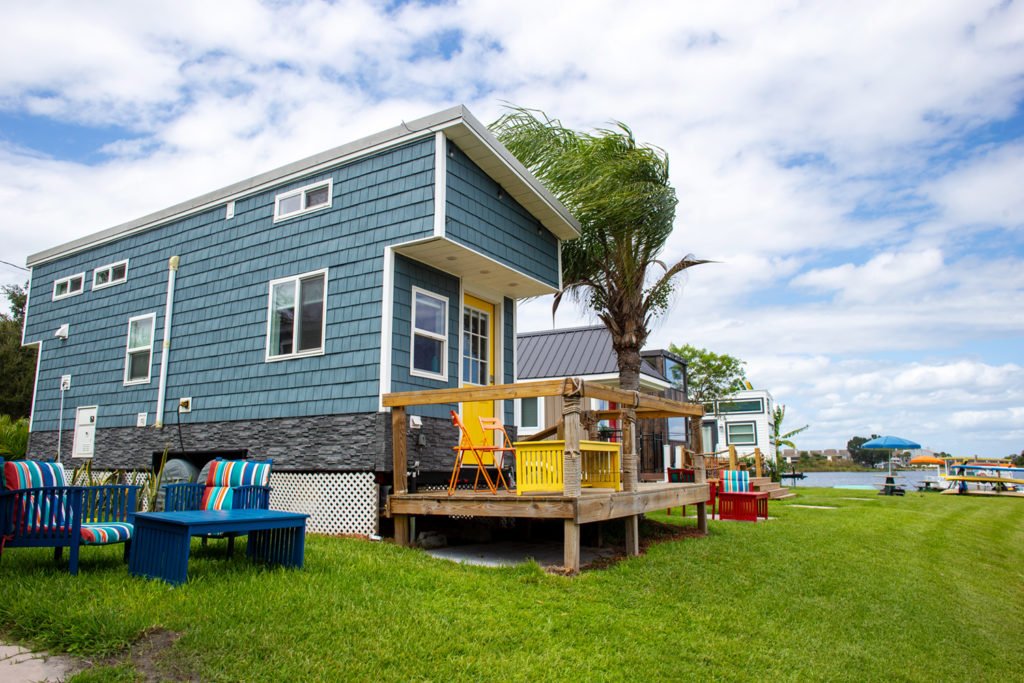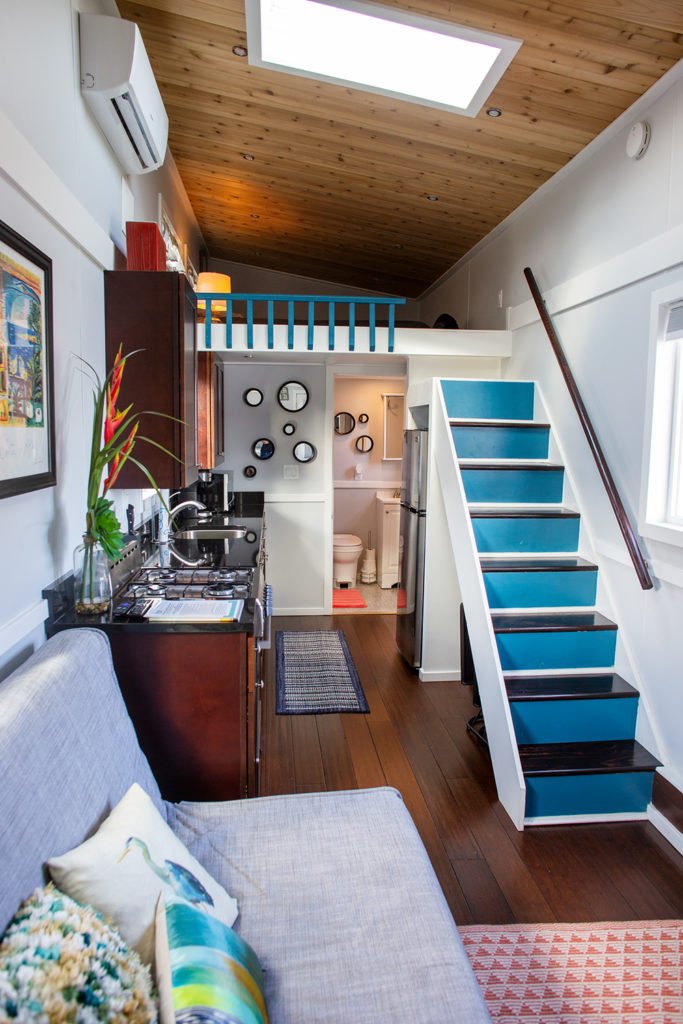 After a harried few weeks, spending two nights in our teeny home was like hitting a little refresh button on our relationship. Suddenly we had the space to connect again over a shared experience of something we were both so excited about.
We fell asleep side-by-side in hammocks by the water, went kayaking at sunset, had a spontaneous dinner date at Grills Lakeside Seafood Deck & Tiki Bar (highly recommend!), shared Pub Subs over wine and beer on the deck, and spent afternoons watching wildlife, reading and talking.
It turns out, stripping away all of the "stuff" that clutters day-to-day life created space for the stuff we actually need most: community, reconnecting with each other, spending time outside, laughter, sunrises and sunsets, and everything else that can't be bought.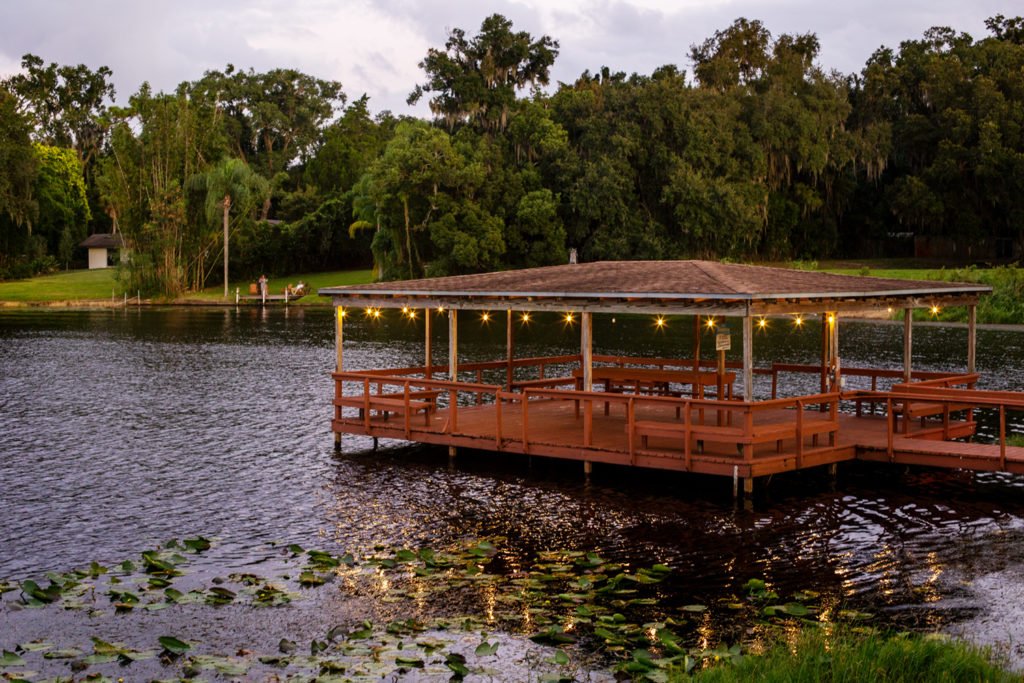 SMALL DETAILS + KNOW BEFORE YOU GO
There are 11 tiny homes available to rent nightly at Orlando Lakefront Tiny Home and RV Community. Rates vary depending on the rental. Check-in is at 2pm and checkout is at 11am.
The community is located on Lake Fairview, just a short 5-minute drive away from the heart of College Park.
Traveling with your pets? The Bermuda, The Ritz, and The Lake House are all pet-friendly rentals, although pets are welcome in almost any of the homes as long as your pet is well behaved. While there isn't a pet fee, you will be charged a cleaning fee if extra cleaning is needed upon checkout. Contact Orlando Lakefront in advance if you're planning to travel with your furry friend(s).
Orlando Lakefront Tiny Home and RV Community
3405 N Orange Blossom Trail
Orlando, FL 32804
407-936-4094
Rentals: orlandolakefront.lodgify.com
Disclosure: Orlando Lakefront Tiny Home and RV Community provided me with a discounted nightly rate.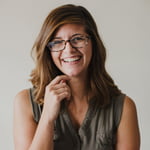 About the Author/Photographer:
Stephanie Patterson is a talented professional food and travel photographer and writer with a passion for creativity, the beach and great eats. When she's not taking photos or writing, you can find her exploring the state for her Florida travel blog, Travel Taste Click. Find her online at www.spattersonphotography.com.
All photos by Stephanie Patterson