When most locals hear of Disney Springs, they may associate it with large crowds and expensive food and drinks, but it doesn't necessarily have to be that way. A little planning could provide you and your boo with a number of options for date night that has the magic of Disney without a hefty price tag. There are a number of restaurants that offer quick-service options or happy hour deals that many aren't aware of, and we did the digging for you! Here are a handful ideas for a Disney Springs date under $50.
$10 or Less
Listen to free live music
There are multiple plazas and outdoor stages throughout Disney Springs where you'll typically find live musicians and performers, especially in the evenings and on weekends. Pick a seat and enjoy the free entertainment! House of Blues Orlando also has free live music on their outdoor patio, The Front Porch. Bonus: The Front Porch offers happy hour deals on beer and wine from 11:30am-5pm.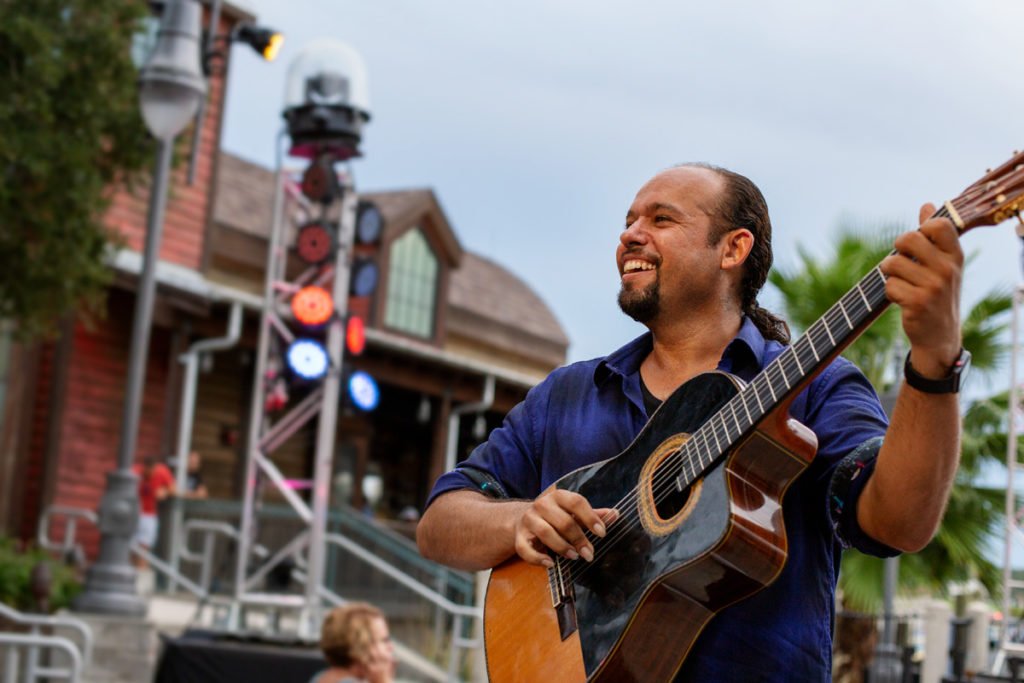 Sip margaritas
Paradiso 37 is a lively spot that offers an all-day happy hour, serving up $5 on the rocks margaritas and Bud Light beer. Sit on their outside porch for a break from the sun while you enjoy your drinks.
Pizza Date
For an awesome laid back date, you and your honey can head to Blaze Pizza for one of their tasty 11" pizzas, which are made to order and can be customized with over 40 toppings and sauces. Select one of their 8 signature pizzas or build your own for around $10 each (gluten-free dough available for $2 extra).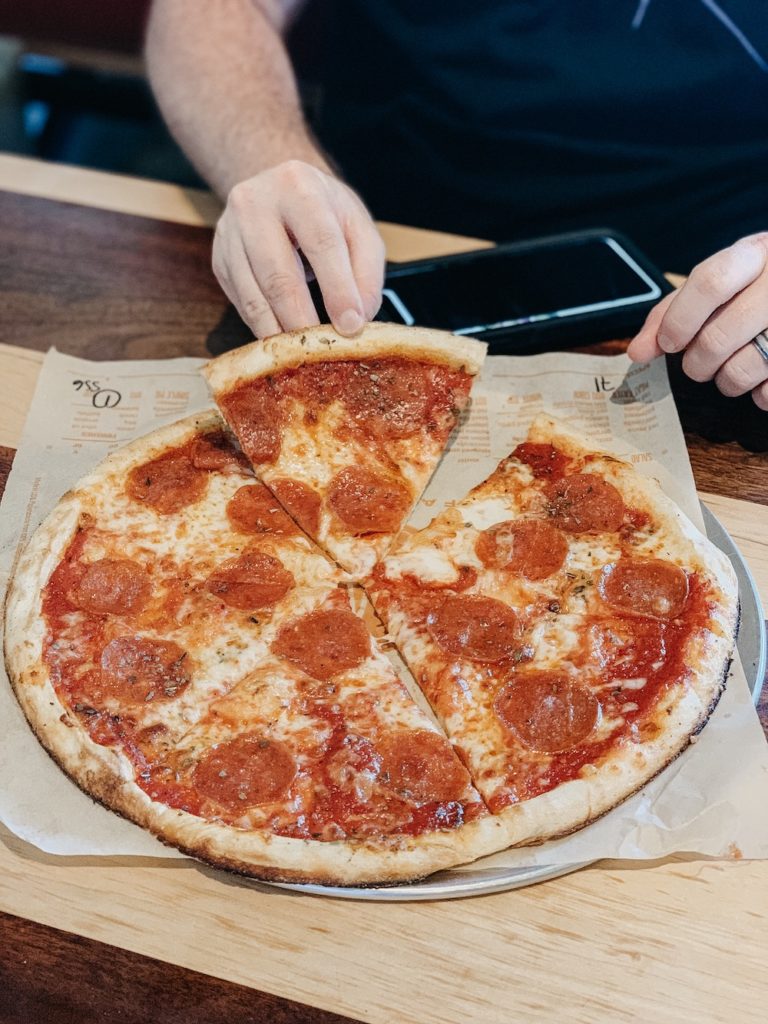 $30 or Less
Take Flight at Coca-Cola's Rooftop Bar
Serving up Coca-Cola flavors from all over the world daily, guests at the Coca-Cola Store's Rooftop Bar can choose from a menu of specialty adult beverages perfect for a date night stop. Cocktails range in prices from $8-15, boozy smoothies start at $12, and there are a variety of mocktails for under $5. Cocktail flights are also available for $20-25 each.
Boozy Pops and Music
Boozy push pops? Count me in! Head to Paddlefish and grab a Buzz Pop Cocktail in flavors like Caribbean Breeze Sorbet (made with organic Rum), Moscow Mule Sorbet, or a Lemon Drop Martini Sorbet among others, for $14 each. You can also take advantage of happy hour Sunday-Thursday from 2-4pm at the bar, and 9-11pm on the rooftop deck, featuring $20 bottles of rosé and $5 beers. There's live music on Fridays and Saturdays starting at 9pm on the deck.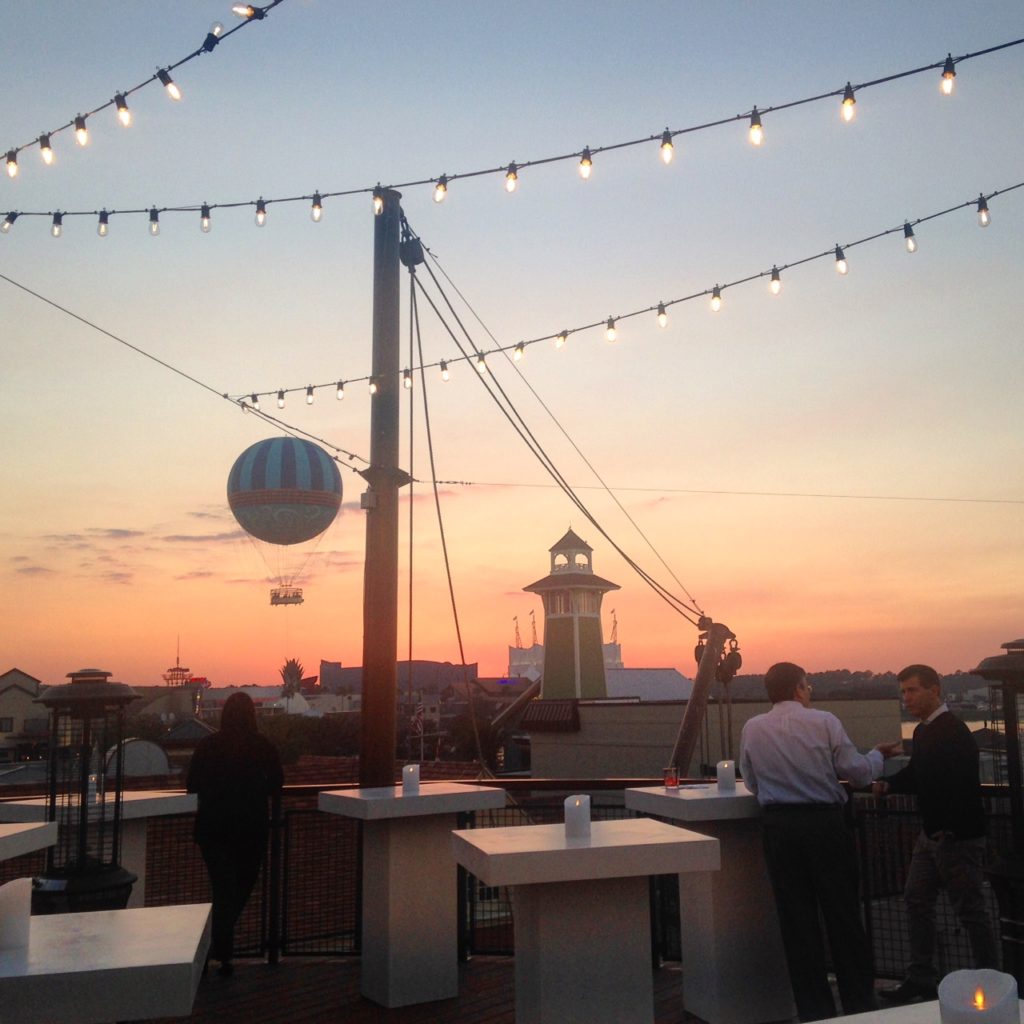 Express Window Eats
An awesome quick-service option is Morimoto Asia's Street Food window. Eats include Spicy Kimchi Ramen, Pork Egg Rolls, sushi and Chilled Sesame Lo-Mein Noodle for under $15 each.
There's no way to go wrong when you combine french fries, gravy and cheddar curds. Enjoy the classic Canadian dish at Daily Poutine, or try one of their variations like Latin, French, or Italian Poutine for around $10.
Also try:
Food Truck Date
A food truck date is a fun way to sample a number of different cuisines. You'll find most of the food truck action in Exposition Park, located on the West Side every day from 5-11pm. You can also enjoy live entertainment every night starting at 7pm. Food trucks include Fantasy Fare serving comfort food, Superstar Catering featuring food inspired by Hollywood Studios restaurants, and Springs' Street Tacos.
Locals will want to seek out the 4 Rivers Cantina Barbacoa Food Truck in pursuit of the Instagram-worthy Taco Cone ($12). Other options include burrito bowls, quesadillas, and nachos available for $11 and under.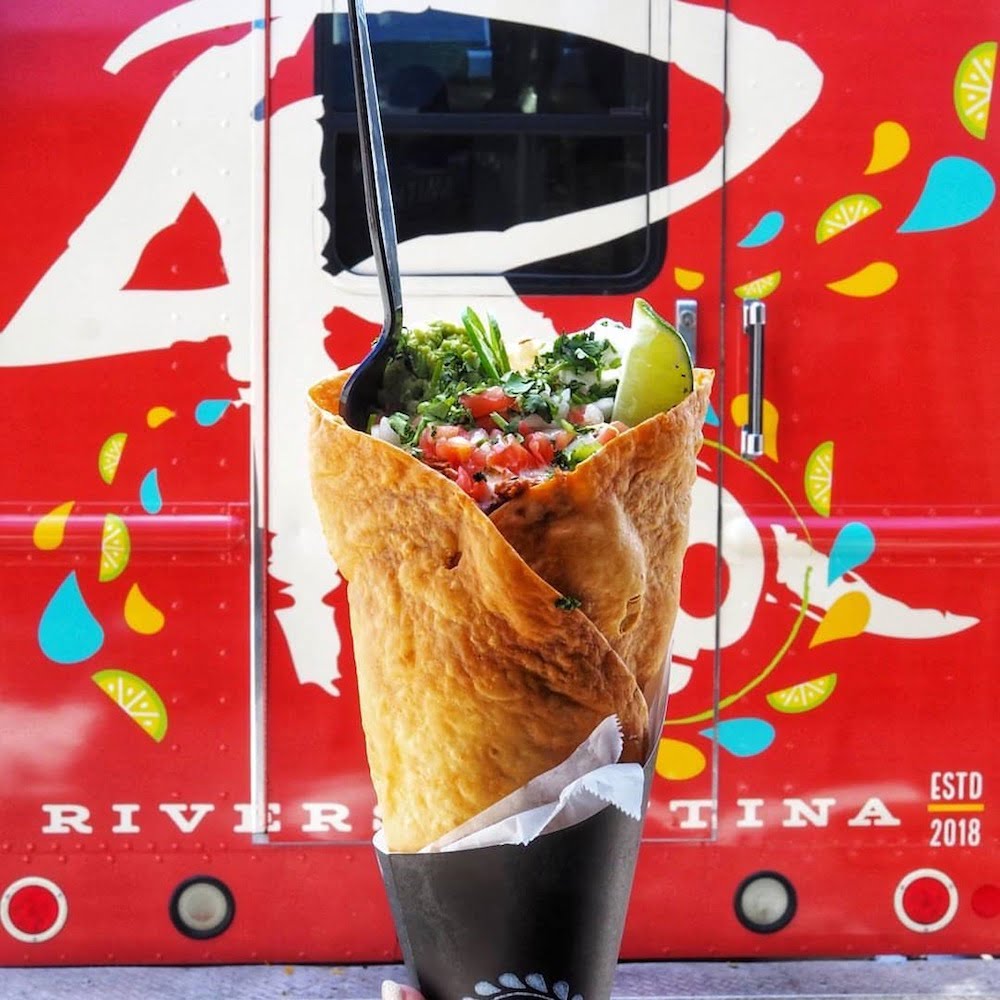 DIY Dessert Crawl
If you're a dessert person like my husband and I, Disney Springs has a bevy of options! Here are a few favorites: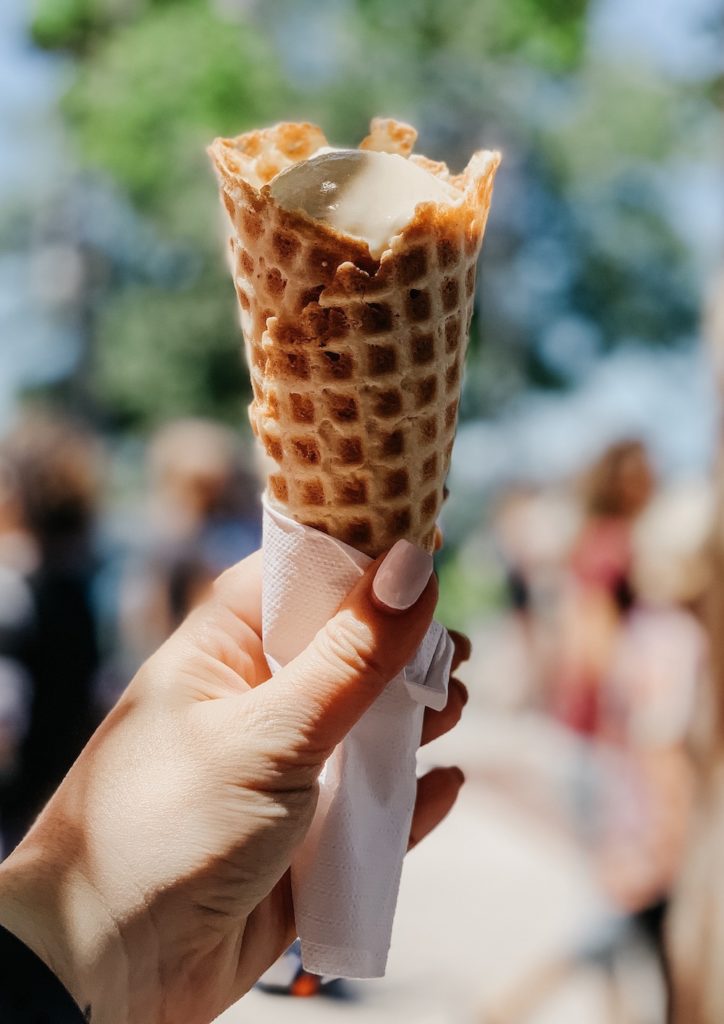 $50 or Less
Happy hour feast
Jock Lindsay's Hangar Bar
For an unbeateable view of the water (and also a prime people watching location for guests riding amphicars) head to Jock Lindsay's Hangar Bar for happy hour drinks and eats. Happy hour is offered Monday-Thursday from 3-6:30pm, and there in an additional late night happy hour Monday-Thursday from 9-11pm. Devour Jack's Loaded Nachos, Double Agent Sliders, or Belloq's Bacon Fries, all priced at $8 each. Wash it down with $6 well drinks or select draft beers priced $5.50-6.50.
STK
If you haven't visited STK for happy hour yet, run don't walk towards the LIL' BRG! Available Monday-Friday from 3:30-6pm and Thursday-Saturday from 10pm-close, STK's happy hour includes cocktails and a number of delicious bites. (Note: specials are only available in their bar and high top tables). Cocktails are half-price making them $8. Bites are all $8 and under, including smoked bacon skewers, daily ceviche tostada, bone-in filet lollipops, tuna tartare tacos, and the best LIL'BRG with truffle fries that I can't stop telling people about.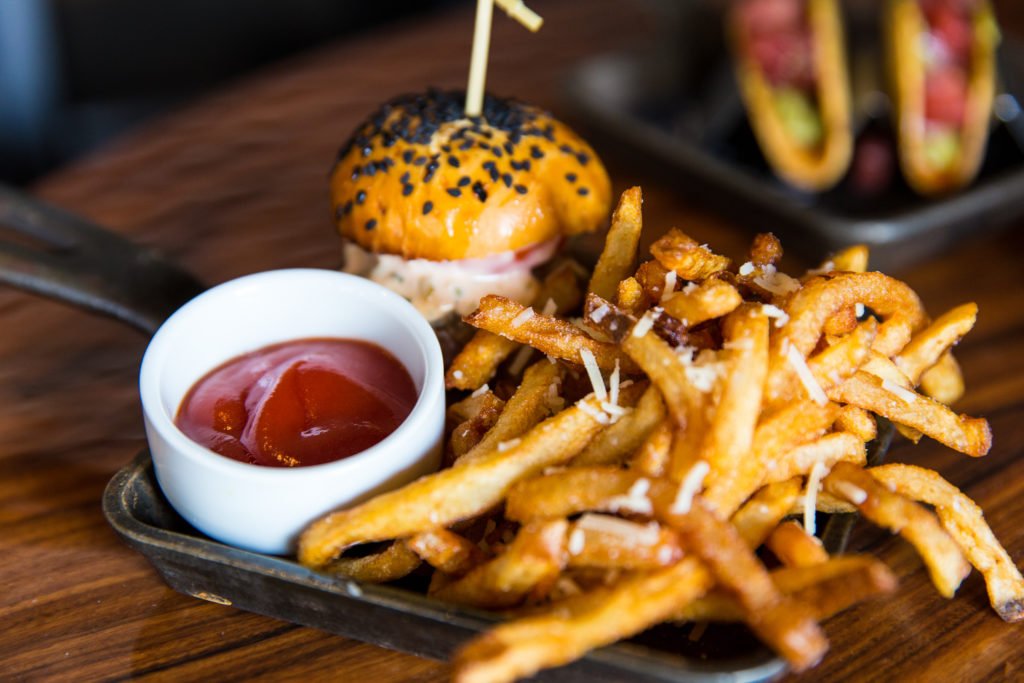 Raglan Road
One of the most festive places for a drink is undoubtedly Raglan Road, also located in The Landing. The fun starts at 4:30pm and extends until 1am, featuring the 90-minute Irish dance show The Rhythms of Raglan. You can take advantage of weekday happy hour specials from 3-6pm including $2 off all domestic draughts and well liquors.
Morimoto Asia
Happy hour is offered in the bar and lounge area only, Monday through Thursday from 3-5:30pm, and again from 10:05pm-12am. Choose from 8 bites, 4 wine selections, and 8oz draft beer, and 4 cocktails at a price point of $8 each, with sushi rolls priced between $12-13. The Beef Bulgogi Nachos and the Menchi Katsu Sliders are our favorite bites from the happy hour menu.
Terralina Crafted Italian
Terralina is one of the newest additions to The Landing area of Disney Springs. During happy hour, available on the patio from 4-6pm and 9-11pm, take advantage of $5 beers, half-price glasses of wine, and $15 charcuterie boards. As an added bonus, pizzas are half price from 4-6pm.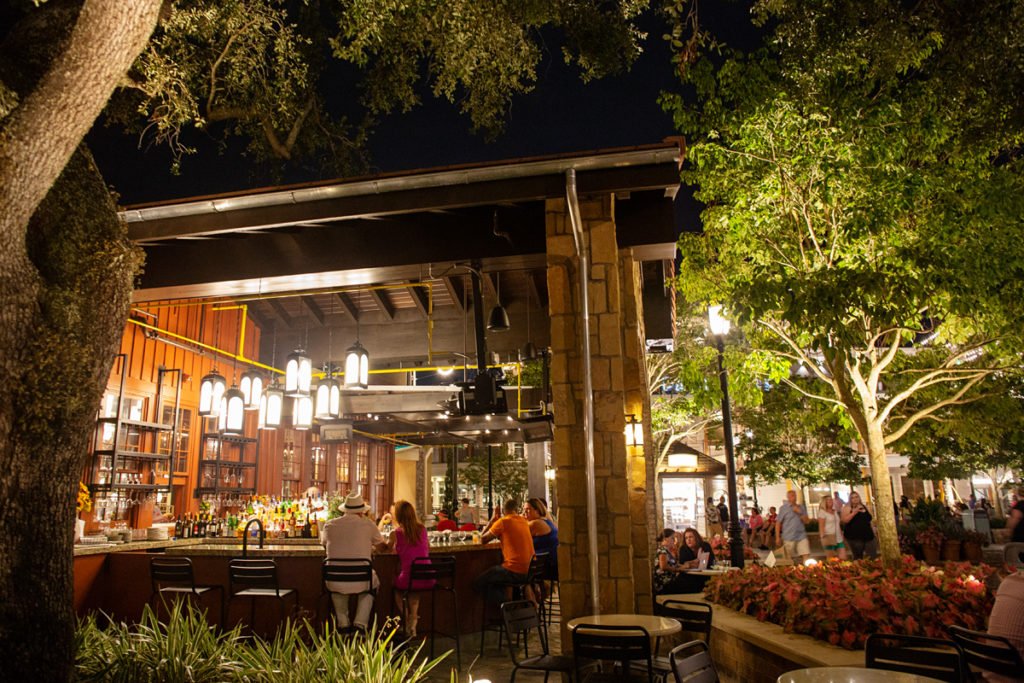 See a concert
House of Blues Orlando is a a restaurant and live music venue in one. There are several concerts per month, and tickets for smaller name acts are usually around $25/person for general admission. Check the venue's events calendar for upcoming events and tickets.
Mini pub crawl
Disney Springs is great for date night after dark. Conduct your own mini pub crawl stopping at several of the late night options. A few of our favorites are Jock Lindsay's Hangar Bar, The Edison (also a fun spot for live entertainment), Raglan Road and The Forbidden Lounge at Morimoto Asia.
Wine or beer and bites
We love Wine Bar George's many romantic options. From their DIY picnic basket to bites and drinks on their upstairs deck, it's perfect for date night. You can split a cheese board and order two glasses of wine ($8 – $11 range) for just under $50.
If you're more of a beer lover, head to Stargazers. Eats include Pulled Pork Sliders and a Buttermilk Fried Chicken BLT, with prices ranging from $7-11. Take advantage of happy hour specials seven days a week from 4-7pm. During happy hour, sip $5 craft beer pints from local breweries such as Funky Buddha, Orlando Brewing and Florida Beer Co. There's also nightly live music.
All images by Arlene Laboy unless otherwise noted; feature image credit: Stephanie Patterson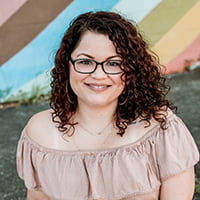 Arlene Laboy is a professional brand photographer based out of Orlando, Florida. A wife and a mother, Arlene shares her love for adventuring around Florida and her professional work through her Instagram account, @arlenemlaboy. Find out more about Arlene here.