Tucked between Winter Park and Orlando and bordering Seminole County, Maitland is a bustling suburb of Orlando. It has become a popular residential destination thanks to the amount of corporate offices nearby and an impressive collection of parks, restaurants, and other recreational activities. Turns out, it's also got a ton to offer date nighters. Whether you're a Maitland resident or exploring Central Florida at large, we've got some great ideas for your next date night in Maitland.
1. Visit the Maitland Art Center
W Packwood Ave., Maitland | artandhistory.org
The Maitland Art Center is a true beauty that is often overlooked. Couples looking for a unique wedding venue often find themselves here. But you don't need such a special occasion to appreciate one of Maitland's signature offerings. Maitland Art Center was founded as an art colony in 1937 by American artist and architect, André Smith (1880-1959). Inside, there are permanent collections as well as special exhibits. The Art Center is actually part of a collection of five Maitland art and history museums, so spend a full afternoon exploring them all.
For added date night fun, check out the periodic Date Night at Maitland Art Center event which includes snacks and and art project for couples with beer and wine available for purchase. Check the events calendar for upcoming dates.
2. Go ice skating at RDV Ice Den
8701 Maitland Summit Blvd., Orlando | rdviceden.com
Ice skating isn't an obvious Central Florida activity, but it's fun. RDV Ice Den hosts regular public ice skating sessions for all skill levels, along with learn to skate 4-week and 8-week sessions. You can rent ice skates directly at the rink. It is cold inside so dress warm with good socks, and make plans to snuggle up after to warm each other up. It does get busy on Friday and Saturday nights so be prepared for a crowded rink. Admission is currently $12.50 during the week and $15.50 for Friday and Saturday nights, including tax and skate rental.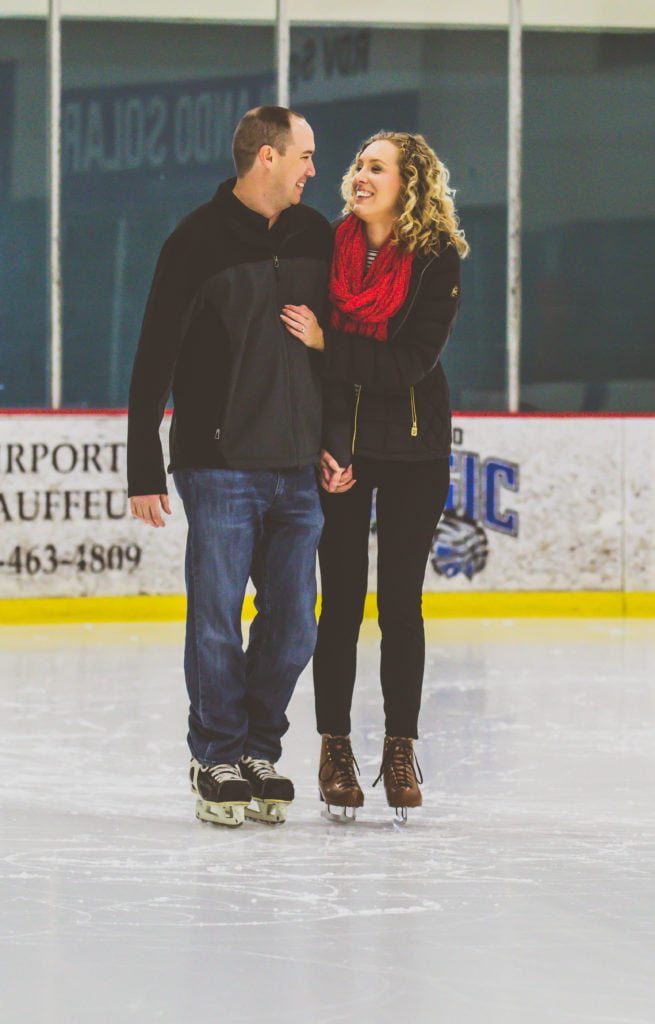 3. Sample sweets at Maitland Chocolate Factory
445 S Orlando Ave, Maitland | maitlandchocolate.com
This family-owned chocolate shop is located in the Shoppes of Maitland shopping center in between Lake Lily and the new Maitland City Centre. Enjoy a wide variety of chocolate treats including truffles, chocolate covered strawberries, chocolate bars, and more. Each weekday a different chocolate covered item is on special, like chocolate covered pretzels, potato chips or fruit. For a romantic treat, ask about their personalized items.
4. Dine at a local eatery
Antonio's is a landmark restaurant in Maitland bringing three unique concepts together. An Italian market and casual cafe are offered downstairs and a more refined dining experience is offered upstairs. The food is authentic and fresh. A fun date night idea is to dine in the downstairs cafe amid the imported Italian goods, then peruse the market. The shelves are stocked with imported foods from Italy and an impressive selection of Italian wines add temptation. You can pick up some dessert to go for a sweet touch, or take them across the street to enjoy in Lake Lily Park.
Located across the street from aforementioned Antonio's, Luke's Kitchen and Bar is owned by the same restaurateurs that brought us Luma on Park and Prato on Park Avenue. This corner location sat in need of a development after the longtime Steak and Ale closed (shout out to those old enough to remember Steak and Ale). Luke's immediately gained a reputation for elevated American classic cuisine and craft cocktails. Their ice cream floats, available with and without alcohol, show that even though their culinary staff is highly talented, they don't take themselves too seriously.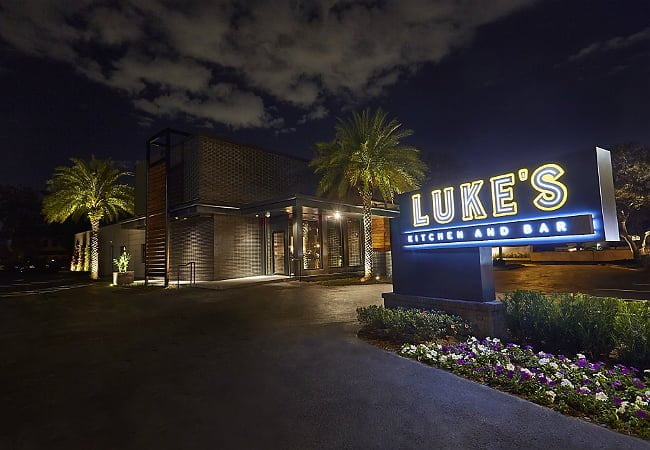 An Tobar Irish Pub is a classic for many Seminole County and Central Florida long time residents. It's a unique gem located inside the Sheraton Orlando North hotel. What makes this venue so unique is that it was constructed in Ireland and assembled by craftsmen here in Maitland. An Tobar means "the well." This Irish Pub has a sports bar feel to it; you'd be hard pressed to find a pub in Ireland without a telly for watching sports. A great selection of Irish Whisky as well as Scotch are sure to please. Happy hour is offered everyday, including weekends, from 3 – 7pm, making this a budget-friendly date.
Lastly, Kappy's likes to call themselves "Maitland's Tastiest Landmark" and it certainly is. You can't miss Kappy's as you drive down 17-92. Come lunch time, the place is usually packed. When the weather is nice, sit outside and watch the comings and goings of Maitland. Or take it to go and head to one of the nearby parks. Kappy's has been serving up subs since 1967 and you'll feel those classic lunch counter vibes when you step up to order or sit down at the inside diner counter. Some menu items are creations of customers, and are therefore named after them. You can get a traditional cheesesteak, or you can get it Kappy's style which is chopped ground beef – a Maitland classic! Split one of their made from scratch milkshakes.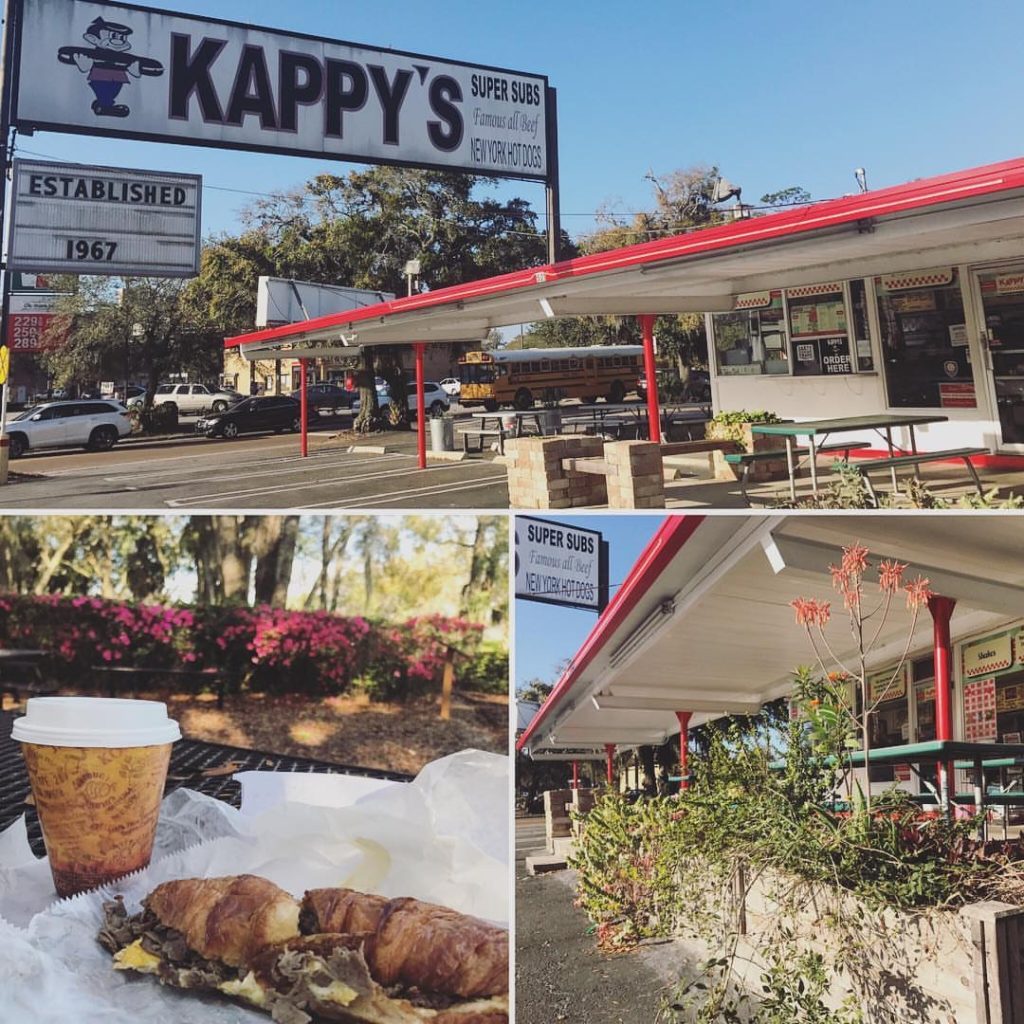 5. Meet birds of prey at the Audubon Center for Birds of Prey
1101 Audubon Way, Maitland | fl.audubon.org
This unique find is a special place to have in Central Florida. Here you'll experience old Florida by getting up close with incredible birds of prey like ospreys or maybe even a bald eagle. This rehabilitation and release facility offers monthly educational experiences and is open to the public year round. Visit Tuesday – Sunday from 10am-4pm.
6. Check out Lake Lily Park
701 Lake Lily Drive, Maitland | itsmymaitland.org/city-parks
At Lake Lily Park, you'll be able to walk hand in hand with your honey along Florida's oldest brick road. This 5-acre park holds a lot of treasures including two historic homes, a great playground, a weekly farmers market (Sundays 9am-2pm), and an annual Rotary Club Art Festival. For a complete date, start with drinks and appetizers at Luke's Kitchen. Walk across the street to Antonio's for entrees and dessert. Then take an evening stroll around Lake Lily Park. All three of these spots are located facing each other.
7. Cruise along a bike trail
The City of Maitland has done a great job of incorporating bike trails into their city, with future plans to expand. For a DIY ride, follow this bike route to explore local parks, residential and commercial areas.
8. Meander through Jim Houser Azalea Garden
700 Old Horatio Ave, Maitland | itsmymaitland.org/city-parks
This roadside park doesn't look like much when driving by, but if you take the time to visit you'll find a winding path through bundles of azalea bushes planted beneath shady oaks. The park is dedicated to former Maitland mayor Jim Houser. In the center of the park are two benches facing each other; one is dedicated to Mr. Houser, the other to his wife, making this a romantic little spot. Located next to the park you'll find Cover Bridge Park, which is home to one of Florida's few covered bridges open to vehicular traffic.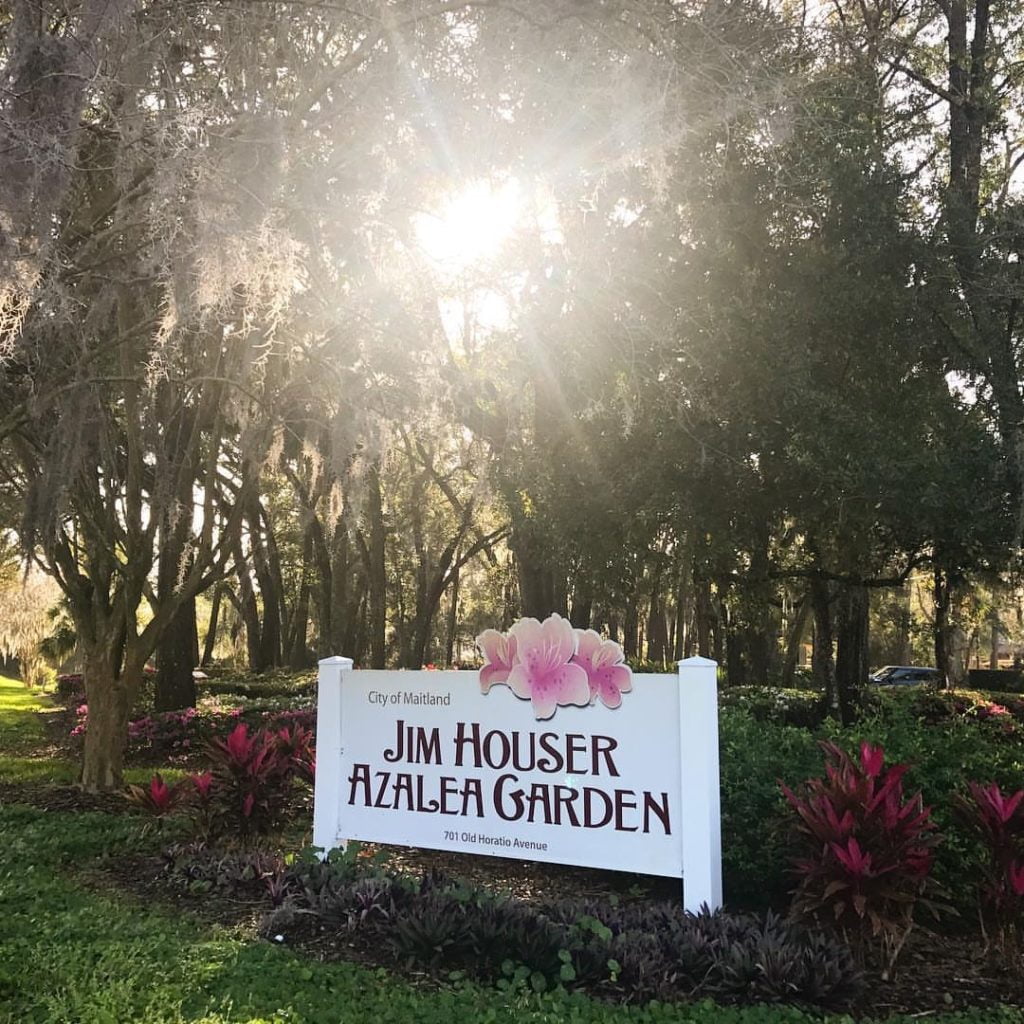 9. Enjoy dinner and jazz
164 Lake Ave, Maitland | jazztastings.com
Dine on delicious meals like bronzed salmon, lamb chops, or calamari and sip on refreshing cocktails or an exquisite glass of wine, all while enjoying live jazz music. Jazz Tastings is an impressive date night destination with an artful menu and live music nightly. They are closed Sundays and Mondays. Be sure to check their event listings ahead of time to make sure your date night hits a high note.
10. Catch a flick at Enzian Theater
1300 South Orlando Ave, Maitland | enzian.org
Offering a film experience like no other, Enzian Theater is a small, charming theater tucked beneath a canopy of old Southern oak trees with a bright marquee that shines in the evening sky. Here you can catch the latest buzzworthy independent film or a cult classic. Enzian's lineup is always changing so be sure to check their calendar well in advance. Ordering tickets ahead of time is also recommended.
The sole auditorium offers seating at dining tables and in comfy retro chairs and couches. A full food and drink menu is available inside the theater as well as outside at Eden Bar. You'll want to get in line to enter the theater ahead of time as tables with the best views are reserved for theater members and the remaining seats are first come first served.
Start off your evening with a round of drinks and an appetizer at Eden Bar. Or, visit after your film to have a nightcap and discuss the movie's finer points. This Florida-themed bar is completely outdoors and is always buzzing.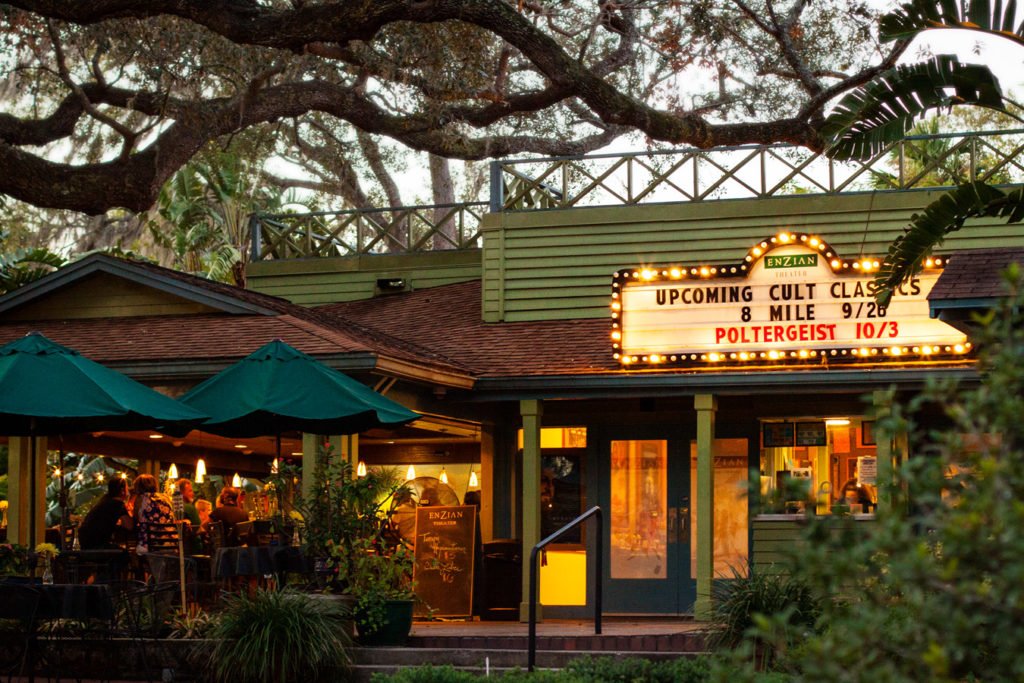 11. Shop and Dine at Maitland City Centre
190 Independence Lane, Maitland | http://maitlandcitycentre.com
This new mixed use development combines upscale urban apartments with dining and shopping plus a gathering area for events. Highlights include Midici Pizza and live entertainment and vendors on the first Friday of the month. Exciting developments include the addition of a Maitland outpost of Sanford Brewing Company, plus more dining options like sushi, several cafes, and more.
Also Try
Disclosure: RDV Ice Den is one of our valued advertising partners
Feature image credit: Maitland Art Center