Dieting and exercising more reign supreme as some of the most popular New Year's resolutions. But Winter Garden Food Tours is offering up a tasty alternative: a series of three over-the-top "No Resolutions" dinners at Plant Street Market this January.
Each dinner experience features a menu of indulgent comfort food collaborations between some of Plant Street Market's best vendors. Savor chorizo mac and cheese from MAC'd OUT served in an onion ring bowl from BurgerFi. Then, feast on chicken wings from Michael's Ali Coal Fired Pizza served with mini donuts from Sir Benji's Donuts. There are five collaborative dishes in all.
More featured vendors on the tour include:
Morthan Cheese
This Little Piggy BBQ
The Local Butcher and Market Winter Garden
Jodo Sushi
David Ramirez Chocolates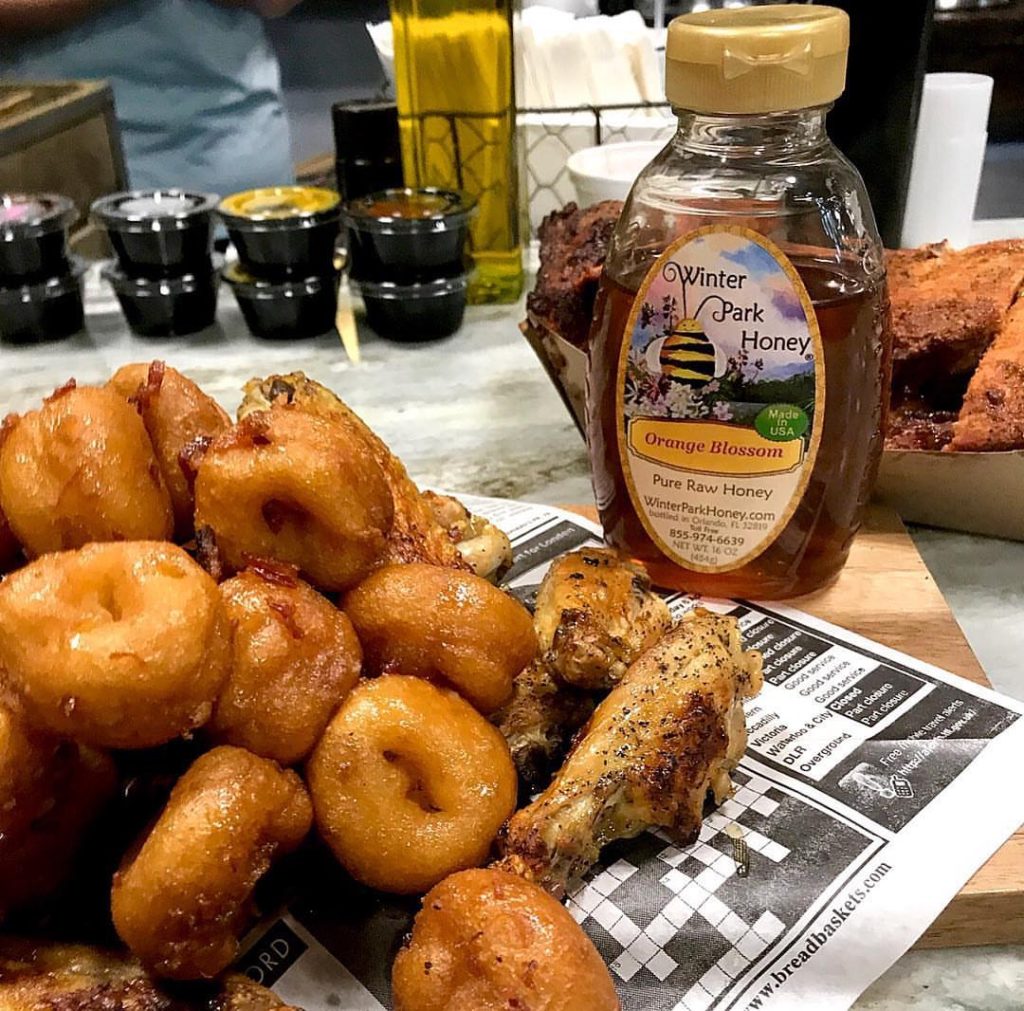 Each dinner will take place on the patio at Plant Street Market. Unlike a traditional walking food tour, this will be a seated event. No exercising here! (Kudos to Winter Garden Food Tours for fully committing to the no resolutions theme.)
The dinners are limited to 10 guests per event lending a more intimate vibe. Your guides for the evening will be the owners, husband-and-wife team John and Jamie Baylor. The duo is local to Winter Garden and avidly supports the area's growing culinary scene through their unique food tours and experiences.
Event dates for this month are January 17, 24 (sold out) and 31 at 6pm. Tickets are $45/person.
DETAILS
The "No Resolutions" Dinner Tour
January 17, 24 (sold out), and 31, 6pm
Patio at Plant Street Market
$45 per person
For more details and to purchase tickets, visit https://www.peachskyproductions.com/book-online.
Feature image credit: Winter Garden Food Tours