SPONSORED — Calling all art loving couples! Experience the arts in Winter Garden this April with a lineup of FREE and ticketed arts activities all month long, plus an all-day arts event and exclusive VIP Art Night on Saturday, April 17, 2021.
The theme for the month and the all-day event on April 17 is "The World Outside," which will include 20+ outdoor and indoor venues featuring art activities, classes, workshops, and exhibitions throughout downtown. Pair the celebration with lunch or dinner al fresco at one of Downtown Winter Garden's local restaurants for the perfect artsy date.
This monthlong celebration of the arts is a continuation of the city's ongoing Love Local campaign. This campaign builds awareness about the importance of shopping and dining local to support small businesses and community organizations that are vital to the city.
For a complete guide to Arts in April activities, visit https://downtownwg.com/arts-in-april.
Free Arts in April Community Event April 17
Downtown Winter Garden will celebrate "The World Outside" and World Art Day all day on Saturday, April 17, 2021 with a lineup of fun and FREE artsy activities.
Art activities during the day:
Chalkin It Up Sidewalk Chalk Art Contest in front of City Hall (judging at 4pm)
Winter Garden Art Association En Plein Air event throughout Downtown
Free kids art class (ages 4-12) at the Winter Garden Farmers Market from 10am-12pm–paint your own flower pot and paint a rock!
Scavenger Hunt sponsored by the Winter Garden Art Association
FREE art exhibitions open to the public from 10am-3pm at SOBO Art Gallery, City Hall Gallery, Winter Garden History Center and Highland Building (Beautiful Sights Children's Exhibit)
Local art on display at 20 downtown businesses
Artistic displays and pop ups
Free kids art classes (ages 4-12) will also be offered at the farmer's market on April 3 and April 10, 2021 from 10am-12pm. The kids' artwork will be featured in the Highland Building on April 17, 2021.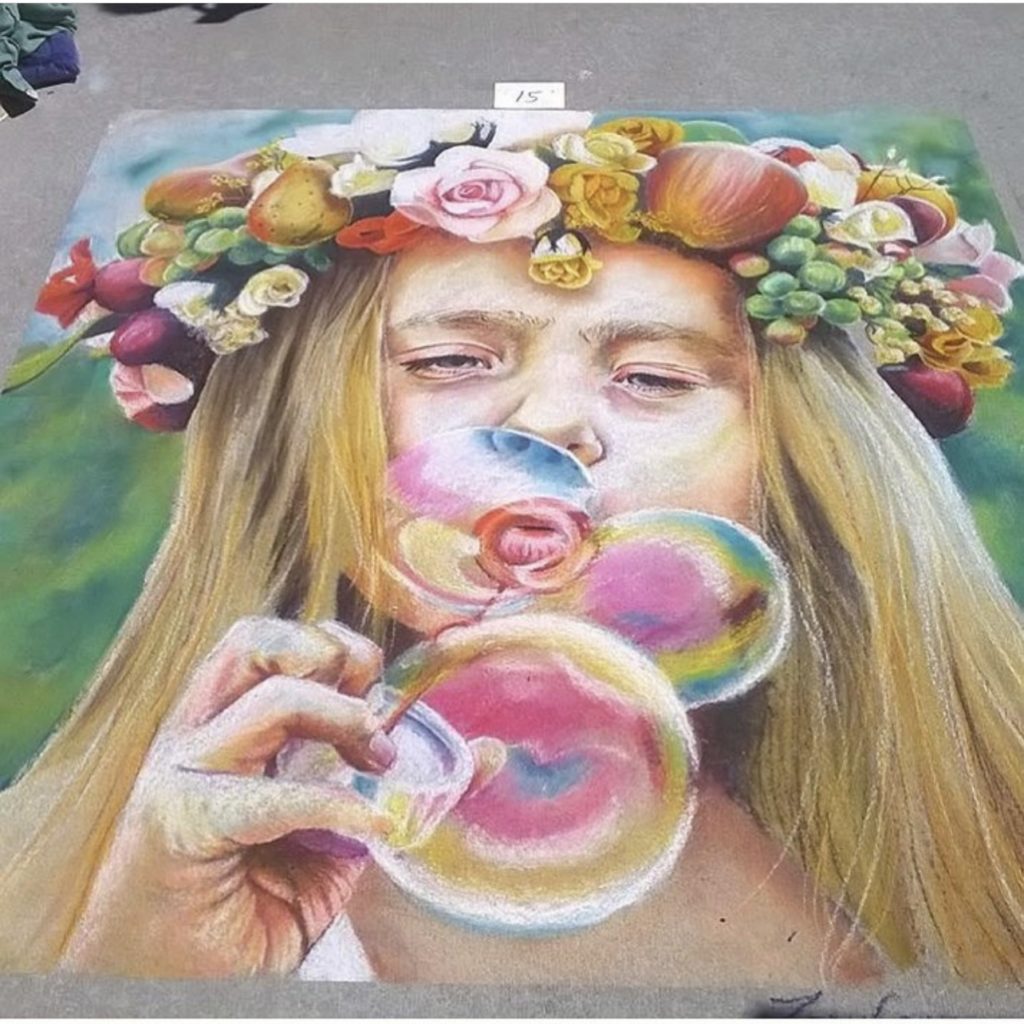 ---
Art Night VIP April 17
For the ultimate date night, stick around into the evening for a special VIP Art Night event. Tickets to this inaugural fundraiser to support the arts include "Behind the Velvet Rope" VIP Access to curated immersive art experiences in several small COVID-safe boutique settings around historic Downtown Winter Garden. Tickets also include a voucher to several immersive art hospitality venues plus an annual membership to the Winter Garden Art Association. There will be pop-up art on the streets bringing life and creativity to Downtown.
Participating venues
Crooked Can Brewing Company and Plant Street Market: Music from Layla Brisbois, Crooked Can brews, and curated local art under the beautiful oak canopy
Pilars Loft: Experience live art with special music and drinks
Garden Music School: Live SOBO Life Drawing Class and model with award-winning artists painting on easels, artistic stage lighting, wine and live jazz trio
SOBO Art Gallery: Enjoy entertainment, a toast to the arts, special photo ops and behind the velvet rope access to the Gallery
City Hall Gallery and Plaza: An illuminated and immersive garden will lead you into Springtime in Winter Garden
Highland Building: Walk through the "Beautiful Sights" exhibition to see the world through a child's eyes
An Artistic Legacy Exhibit at Heller Hall: Travel from the past to the present while viewing work created by artists who teach, share, and practice their love of art and history, plus meet these legacy builders that evening and share their love for art and community
Tickets are $75/person and can be purchased here.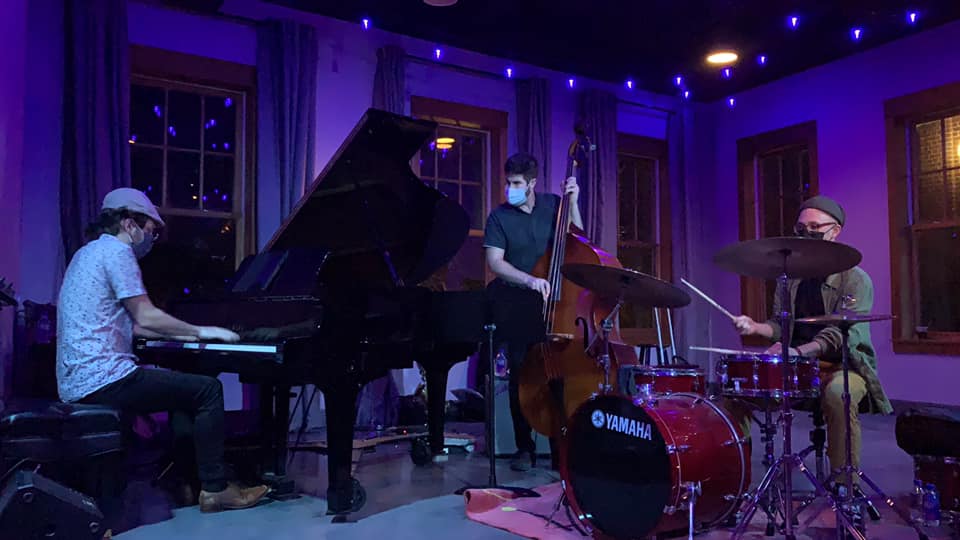 ---
Hands-On Art Workshops
Want to learn a new skill together? Crealde School of Art hosts regular art classes and workshops at the Jessie Brock Community Center in Winter Garden. 6 and 8-week programs kicking off in April include watercolor painting, pottery, oil painting and more. Check out the upcoming schedule here (make sure to filter by location).
You can also attend regular art classes select days at the Winter Garden Art Association. Past classes have included life figure drawing, macrame, an outdoor paint & sip session and more. You can also participate in weekly open studio and life drawing sessions on Wednesdays. Check the website and Facebook for the latest events.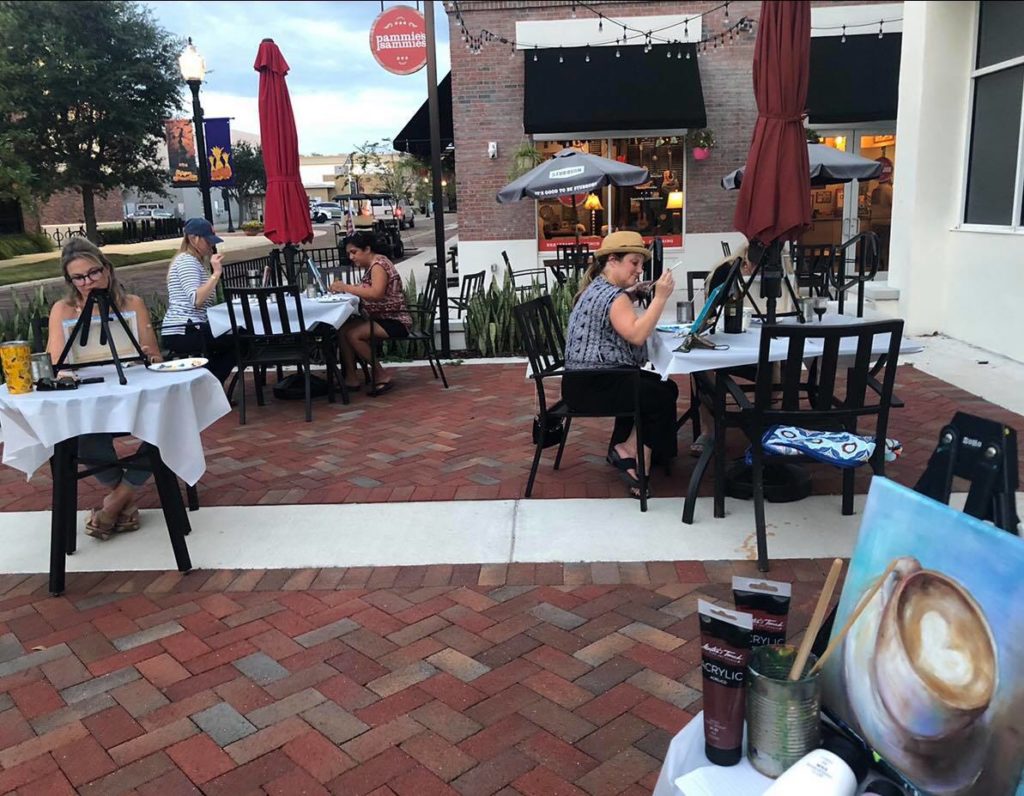 ---
Arts in April Exhibitions
Springtime in Winter Garden Exhibit
Where: City Hall Gallery, 300 W. Plant St.
When: April 1 – 30, 2021, Monday – Friday, 8am – 5pm
Description: See your city through the eyes of local artists as they depict the spring landscape.
The World Outside Exhibit
Where: SOBO Art Gallery, 127 S. Boyd St.
When: April 1 – 30, 2021, Tuesday through Saturday, 10am – 6pm
Description: 2D & 3D Works Related to getting outside again in life, thinking outside the box, or other fun interpretations of the "outside" theme.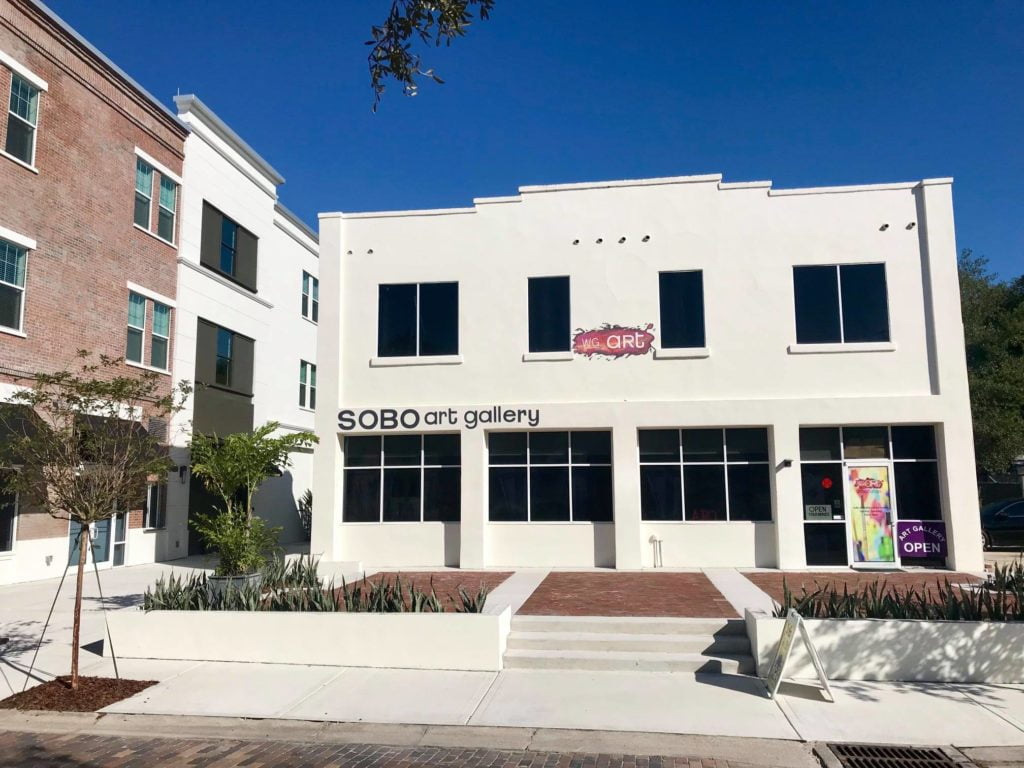 An Artistic Legacy Exhibit
Where: Heller Hall at Winter Garden Heritage Foundation, 21 E. Plant St.
When: April 17 – May 6, 2021, Thursdays and Fridays, 11am – 3pm
Description: Come along with us as we embark on an artistic journey… Travel from the past to the present as you view work created by artists who teach, share, and practice their love of art and history. A wide range of subjects in various media and styles on exhibit in the Downtown Historic District showcases the diversity of the artists and photographers who fostered and continue to create a vibrant record of life in West Orange County. Work by earlier artists such as Joe Burch and Dorothy Kannon display talent that was appreciated by generations of residents, and interviews with art instructor Rod Reeves, photographer Peter Schreyer, and painter Catherine Hempel chronicle the ongoing process that keeps the legacy alive.
Find Your Way Home
Where: Winter Garden Heritage Foundation, 21 E. Plant St.
When: April 1 – 30, 2021, Thursdays and Fridays, 11am – 3pm
Description: Explore West Orange County's iconic Cartographic History and view examples of rare maps from the Heritage Archive that date back to the West Orange settlement in the 19th century.
---
Local Art on Display at Winter Garden Businesses
Extend your artsy date by exploring even more art on display throughout downtown's unique eateries, bars and shops. Throughout the month of April, 20 different downtown Winter Garden businesses will be displaying local art for sale. Look for the "Local Art Inside" display in the window at participating businesses.
Participating locations (that also make great date night spots!) include:
Crooked Can Brewing Company
The Deli Downtown
Garden Theatre
Melts on Main
Pammie's Sammies
Pilars Loft
Rosallie Le French Cafe
Rita's Italian Ice & Frozen Custard
Sweet Dee's Cupcakery
The Sacred Olive
The Whole Enchilada
Writer's Block Bookstore
Urban Flats
Additional locations displaying local art include Betty J's Florist, Doxology, Driftwood Market, Garden Music School, Plantation Jewelers, Ruby and Rust, Shoo Shoo Baby Boutique and Winter Garden Wheel Works.
---
Godspell at the Garden Theatre
In Stephen Schwartz's lively and enlightening hit musical, Godspell, Jesus, and his followers gather to share parables from the Book of Matthew, celebrating unity, spirituality, and community. With an eclectic rock score including the international hit "Day by Day," Godspell is certain to entertain and inspire all who experience its message of acceptance, hope, and love.
Both matinee and evening performances are available during its run from April 22 through May 23, 2021, at the historic Garden Theatre, 180 W. Plant St. Safety protocols, including physically distant seating, are adhered to provide guests a safe and enjoyable experience.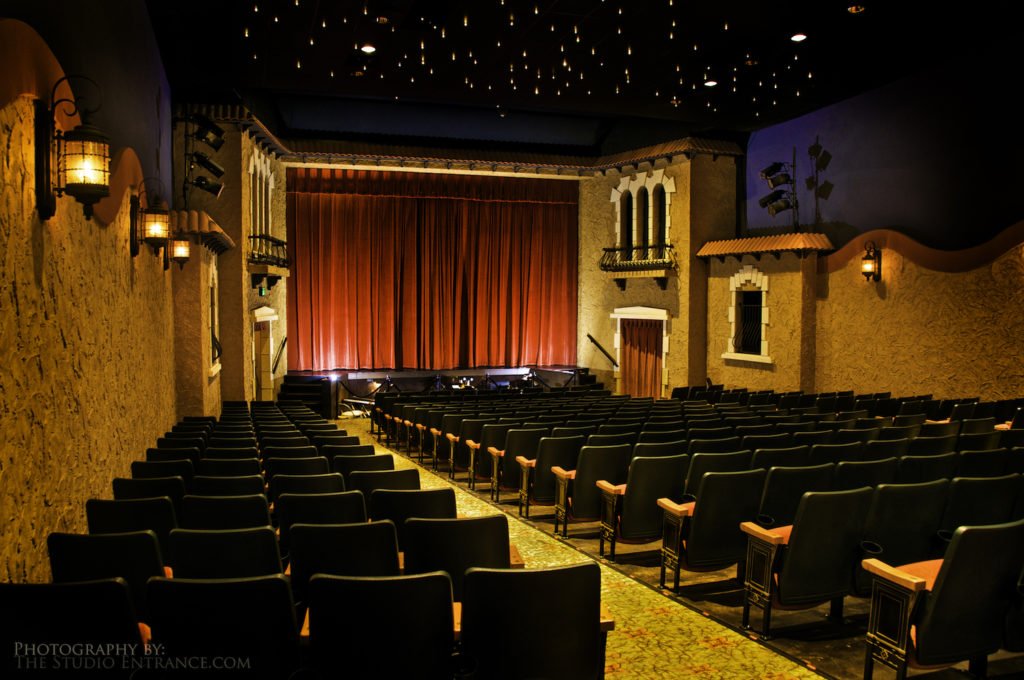 For a complete guide to Arts in April activities, visit https://downtownwg.com/arts-in-april.
Feature image credit: Winter Garden Art Association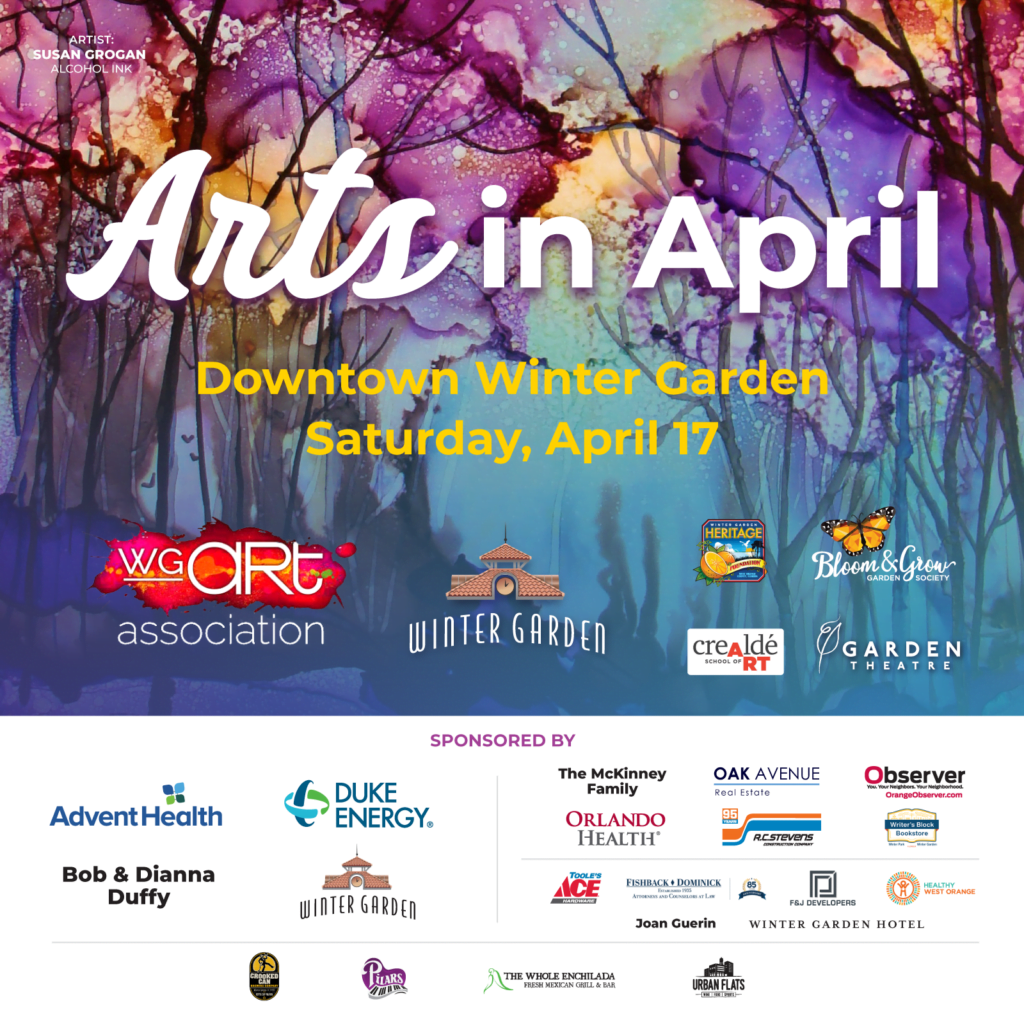 ---
DISCLOSURE
We were compensated to write this post…
and
We are committed to providing you with valuable content that informs and inspires you…
and
We are clear that all of our content, including our sponsored content, gives value to our readers.
Our commitment as a for-profit website is to marry total transparency with superior, locally-created content. If you ever feel we fall short in that commitment, please let us know.
Learn more about advertising with us here.