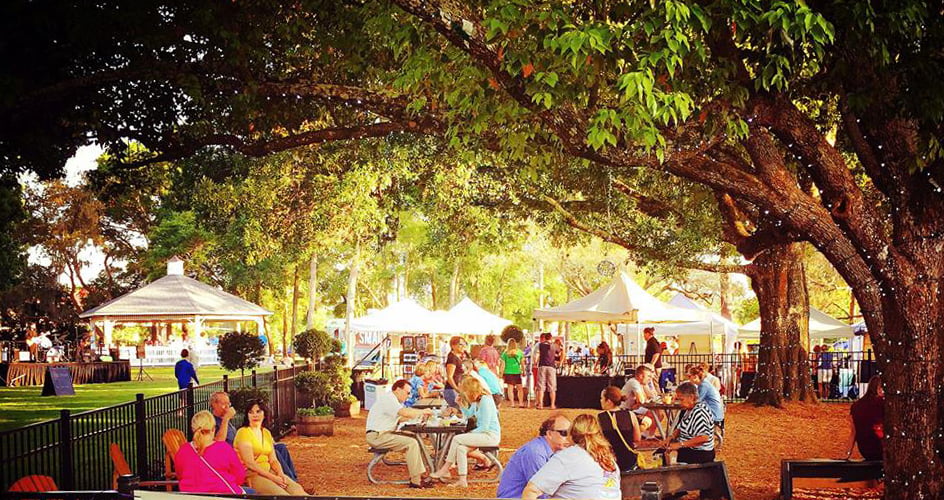 Whether you're a novice or budding sommelier, these Central Florida wine walks provide an opportunity to expand your palate and increase your knowledge of vino, often while perusing goods from local businesses and artists. Sip and stroll all over town from the Thornton Park District to Mount Dora and New Smyrna Beach and everywhere in between. Here are a few of our favorites for date nighters.
MONTHLY WALKS
WineART Wednesday in Downtown Lake Mary
On the first Wednesday of every month from 5-8pm, Central Park in Downtown Lake Mary is transformed into a walkable arts festival. Live music and a spacious craft beer and wine garden set the scene for a relaxing night. Stroll through the park in between sips, stopping to mingle with dozens of artists displaying their work along the way. Hungry? Grab a bite from one of the on site food trucks.
Thornton Park 2nd Thursday Wine and Art Walk
Orlandoans are no strangers to the monthly 2nd Thursday Wine and Art Walk in Thornton Park. More than 25 businesses participate, including area favorites like Soco, The Stubborn Mule, Dexter's and Maxine's on Shine. There are also art vendors, DJs and live music throughout the district in between tasting stops. The glass pick up location changes each month, so be sure to check the Facebook event page before attending. The event is also cash only, so come prepared with $15 cash for your glass and map for the evening.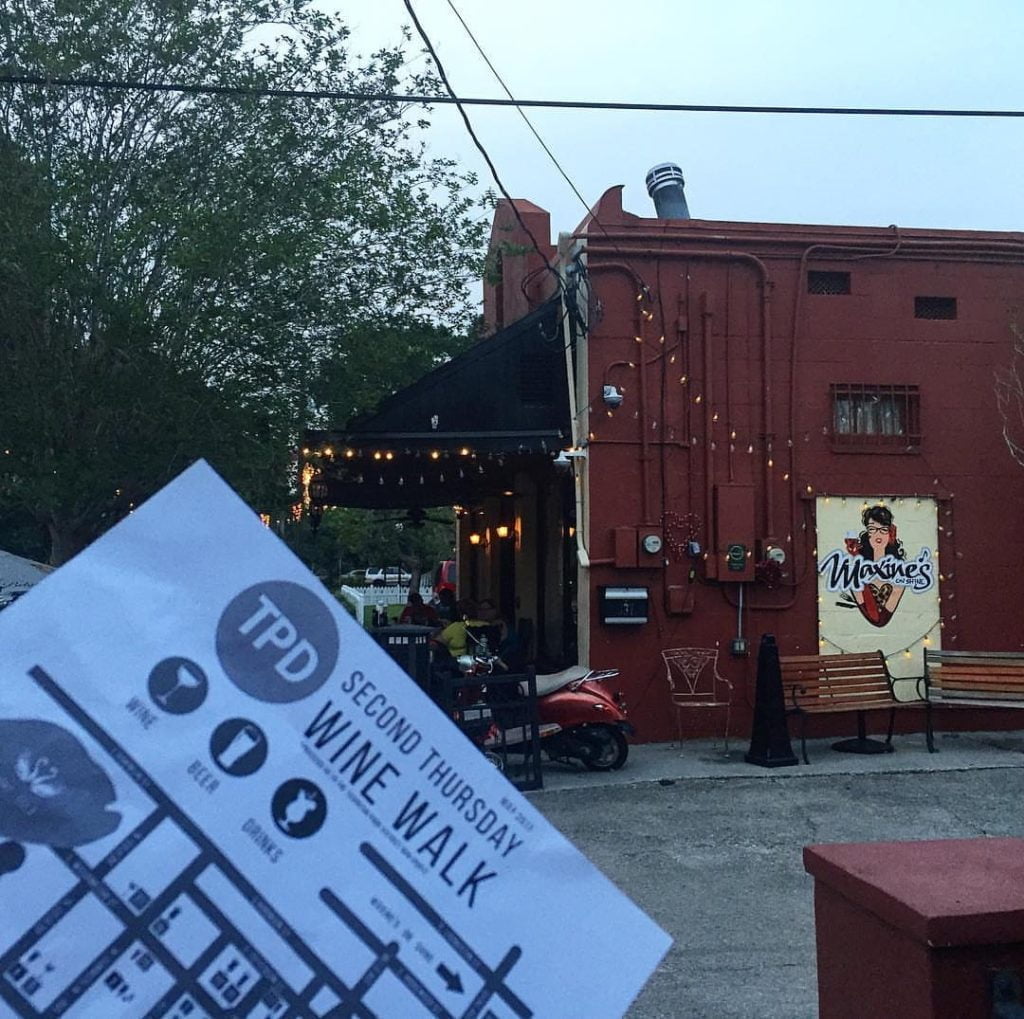 Clermont Wine Walk
Bacchus Vino Etcetera, a specialty wine store in historic downtown Clermont, hosts this bi-monthly wine walk. Each month features a fun theme, such as Bastille Day, National Spouses Day and Take a Hike. $15 gets you a glass, map for the evening, door prize entry and a coupon for the wine shop. The next wine walk is November 16 from 6:30-9pm and the theme is Fast Food Day.
Maggie's Attic Wine Tasting Events
There's no need to wait for a festival to make your way to Mount Dora. Local wine shop and bar Maggie's Attic hosts wine tastings on the 1st and 3rd Saturday of each month from 6-8pm. Throughout the evening, you'll explore seven venues throughout Mount Dora offering tastings of 20+ wines from around the world. Bonus perks include appetizers throughout the walk, and live music at Maggie's during the event. Tickets are $15 and can be purchased in advance. FYI: your wine glass must be empty while you're on city sidewalks and streets.
Flagler Avenue Wine Walks
Feel like hitting the coast? Flagler Avenue in New Smyrna Beach is a walkable strip full of restaurants, cute shops and bars lining the streets all the way to the beach. Every month, the streets become home base for the monthly Flagler Avenue Wine Walk. This lively event lasts for a whopping six hours (1-7pm) and invites you to taste up to 20 of the 100+ featured wines available for sampling. Event passports are $25 and include detailed information on tasting stops and wines offered at each. You'll also get a commemorative wine glass. Bonus: participating restaurants offer dinner specials for participants beginning at 6pm.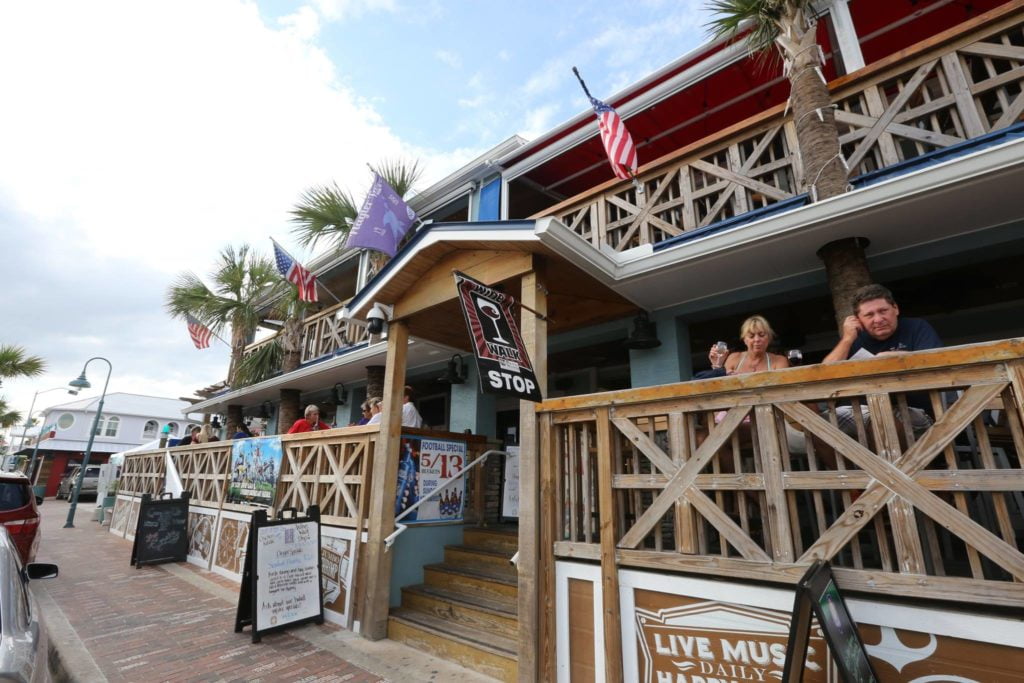 SEASONAL WALKS
Winter Garden Wine Walk: April and November
Winter Garden is fast becoming one of our favorite locales for a date night away from the city thanks to an awesome weekend farmer's market, Plant Street Market, the West Orange Trail and the unique businesses and restaurants lining Plant Street. The Winter Garden Wine Walks in April and November are another favorite featuring live music, wine tastings at multiple tasting stations, and food pairings. Tickets include a wine glass and guide to the tasting stations. Keep an eye on the Garden Choir Facebook page for upcoming events.
Bok Tower Gardens: Spring and Fall
Bok Tower Gardens may be a bit of a haul from Orlando, but it's worth the drive, especially if you line up your visit to coincide with one of the fun seasonal events. Each spring and fall, the gardens host a seasonal wine walk where you're invited to sample 10 curated wines and light bites. After the sampling ends, the after party, featuring live music and dinner specials, begins. Tickets are $25-$30 for non-members. The next Wine Walk is scheduled for March 30, 2019.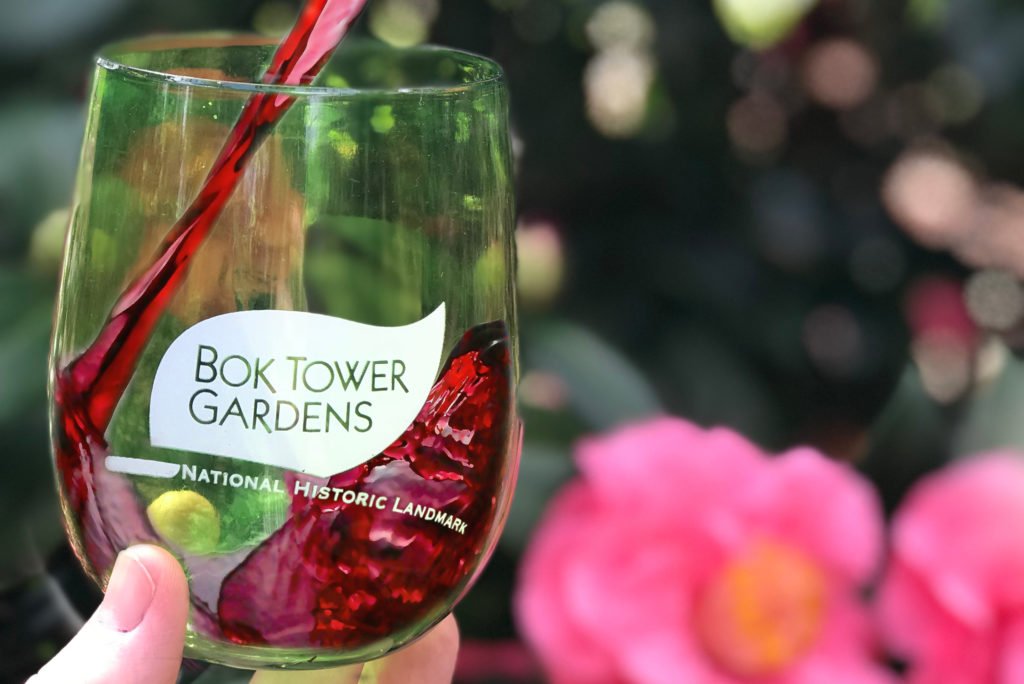 Audubon Park Sip and Strolls
Support one of our beloved Orlando Main Street Districts and the small businesses that call the Audubon Park Garden District home. The district hosts three sip and stroll events per year: the Shop Small Sip and Stroll in November (this year's event is November 24), the Eat Local, Sip Local Stroll in March and the May the Fourth Be With You Stroll in May. Each event features craft beer and wine samples and showcases local businesses and restaurants.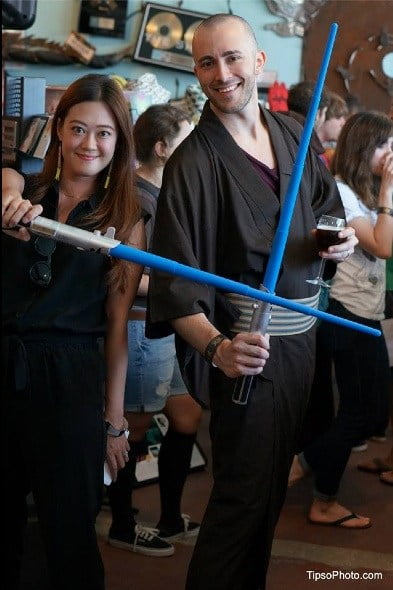 Winter Park Sip, Shop & Stroll – March and November
A favorite among Orlando Date Night Guide readers, the twice annual Winter Park Sip, Shop and Stroll has been continuously voted in the top three for Best Periodic Event in our Annual Date Night Awards. The event invites you to stroll through Park Avenue visiting the area's top restaurants and boutiques while sipping wine and sampling hors d'oeuvres. Tickets are $25. The fall 2018 Sip, Shop and Stroll is November 15, 2018 from 5-8pm. Participating vendors this year include Peterbrooke Chocolatier of Winter Park, Cocina 214, Luma on Park, The Ancient Olive, and Umi Japanese Restaurant among others. 2019 events will be held in March and November.
Feature image credit: WineART Wednesday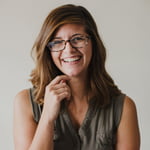 About the Author/Photographer:
Stephanie Patterson is the editor of Orlando Date Night Guide. She's a talented professional food and travel photographer and writer with a passion for creativity, the beach and great eats. When she's not taking photos or writing, you can find her exploring the state for her Florida travel blog, Travel Taste Click. Find her online at www.spattersoncreative.com and www.traveltasteclick.com.