By Margot Tejera
I'll admit, when I first heard of a place called Mount Dora, I immediately thought about rolling hills and snow-topped mountains (quite an imagination…). Instead, the small historic town of Mount Dora contains hidden local gems that make up its charming character, making it the perfect destination for a date and day trip getaway. Mount Dora offers something for everyone, from fine dining, cafes, and art galleries to festivals, trails, and markets. You will be sure to have quite the adventure as you dine and explore this delightful town with my top 6 must do's. Happy Mount Dora exploring!
1. Explore Gilbert Park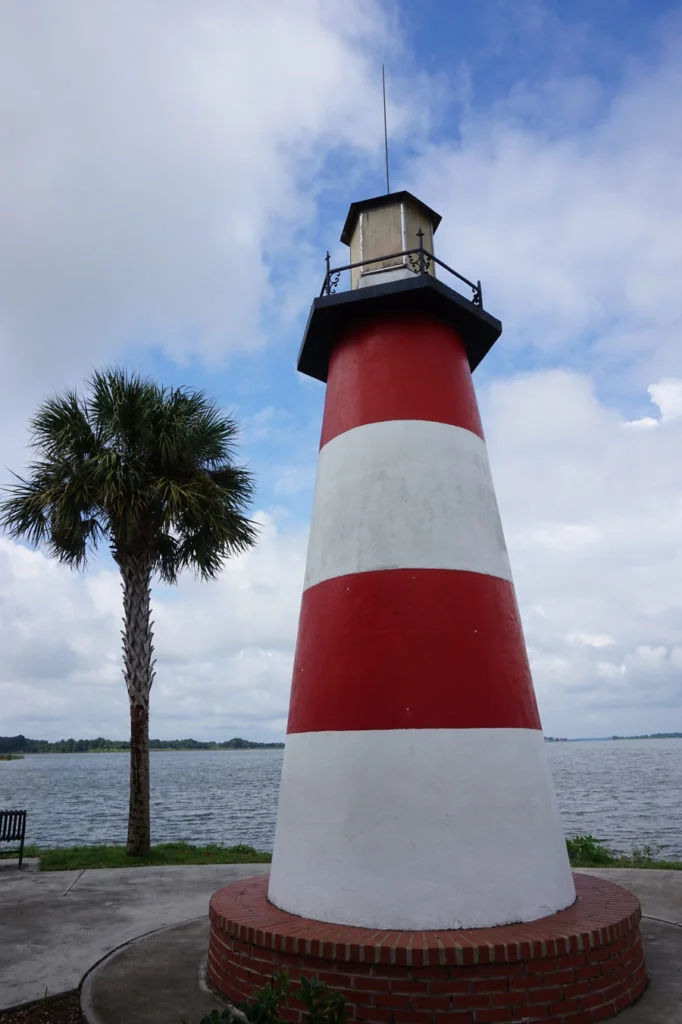 There are several parks to choose from in Mount Dora, and my favorite is Gilbert Park. There is a small red and white striped lighthouse overlooking Lake Dora that you really can't miss. Right near Gilbert Park is a great place to walk around and see what nature has to offer. Around this area is where many festivals take place, including the Pirate Party during the Mount Dora Seafood Festival, which has occurred each year for the past 3 years. Be sure to attend next August, or check the calendar for an upcoming festival to attend.
2. High Tea at The Windsor Rose Tea Room and Restaurant
I always look for restaurants that have incredible food, service, and atmosphere. The Windsor Rose Tea Room and Restaurant has got all of that wrapped up in a bow. I felt like I was in London, sipping on tea and using beautiful antique English tea cups and plates. The windows are draped in such a way that the inside feels like a tea room and a garden. It is a very authentic experience, and a must do when you are in Mount Dora. The food offered is very true to the British culture and what you can typically expect in an English tea room.
I recommend getting The Windsor – Full English Tea for Two ($36). You will be given a double-decked tray filled with scones, biscuits, cream and strawberry jam, Queen Victoria sponge cake, assorted finger sandwiches, and your choice of tea (they have over 15 different tea selections). Dining here is sure to create memories and spark endless conversation.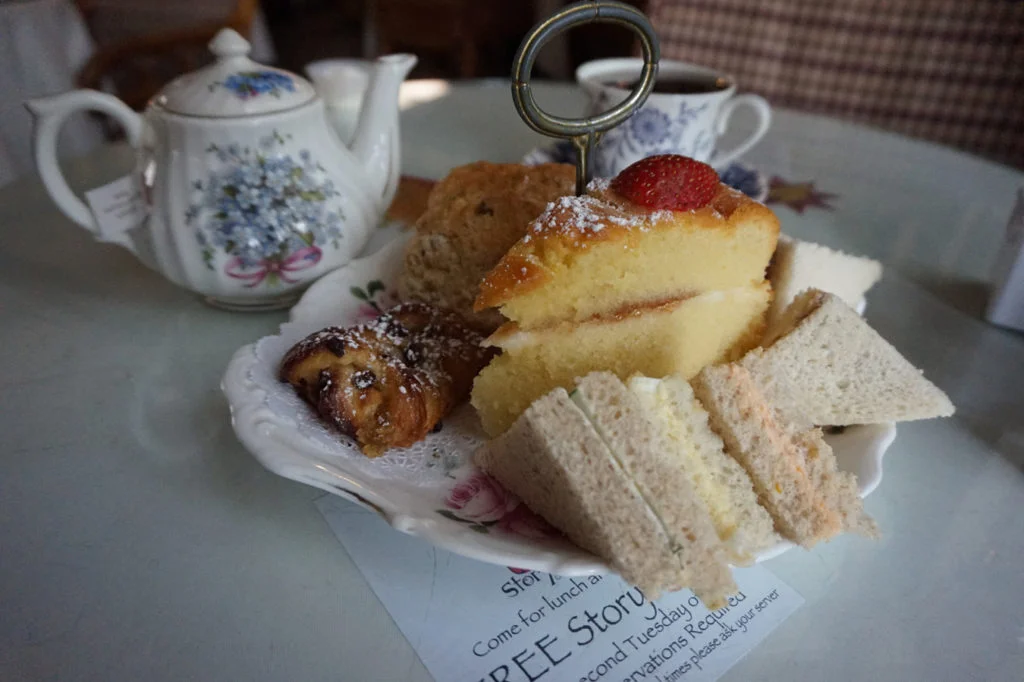 3. Feast on Sushi at WAVE Asian Bistro & Sushi
Have you ever had a sushi burrito? How about a fried banana ice cream ball? Sounds like food made for two! Wave Asian Bistro & Sushi in Mount Dora offers delicious and creative eats. The presentation is something you have to see for yourself. Try their sushi donut, and my absolute favorite, their sushi bites for an appetizer. And no date (or meal for that matter) is complete without dessert. Be sure to end your meal with the fried ice cream and fried bananas.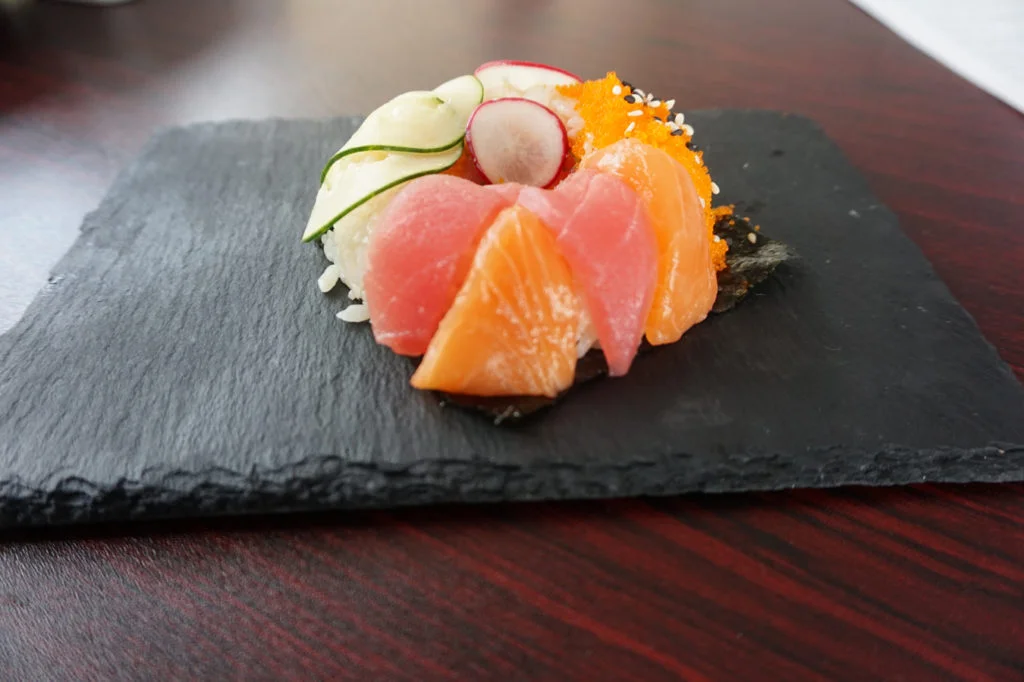 4. Soak Up Views of Downtown Mount Dora at One Flight Up Cafe
What's better than views and wine during date night? Mount Dora is known for their stellar sunsets, and One Flight Up Cafe gives you a beautiful view over-looking downtown Mount Dora. They have a wide selection of salads, sandwiches, soups, coffee, cake, and much more. You will find many locals here out on the balcony, enjoying a drink and winding down for the evening.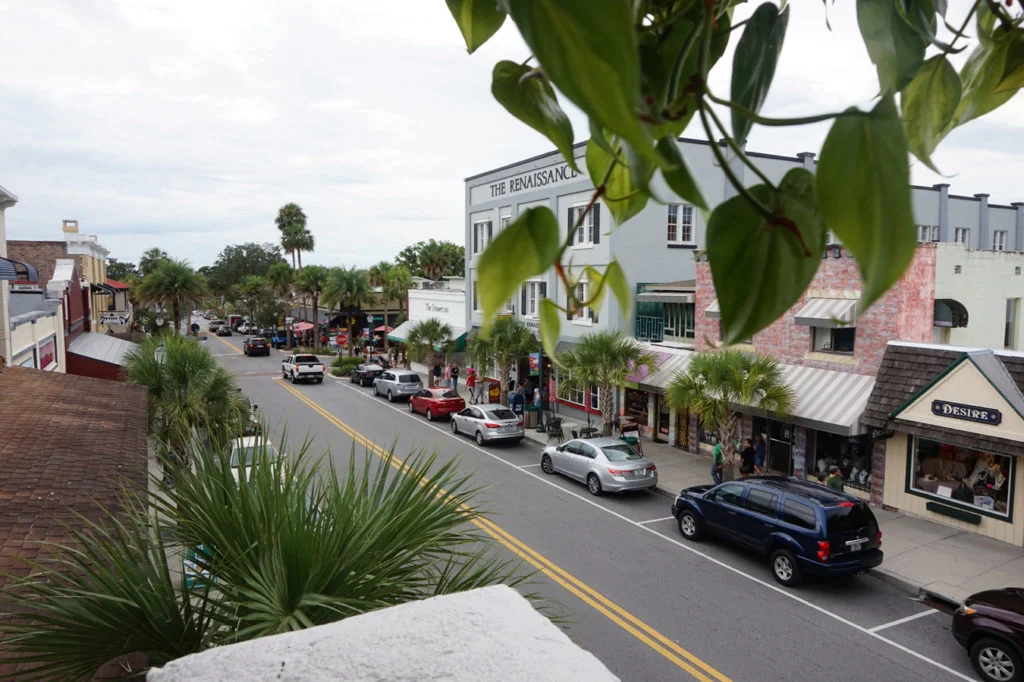 5. Sample Olive Oil and Balsamic Vinegar at Mount Dora Olive Oil Company
I came across Mount Dora Olive Oil Company and had to stop in to look for myself. Upon entering, you will be amazed by the assortment of delicious olive oils and balsamic vinegar available for you and your date to sample. From fig, grapefruit, lavender, coconut, and dark chocolate balsamic, to blood orange, basil lemon, garlic with Persian lime, and chipotle olive oils, your taste buds will never be the same.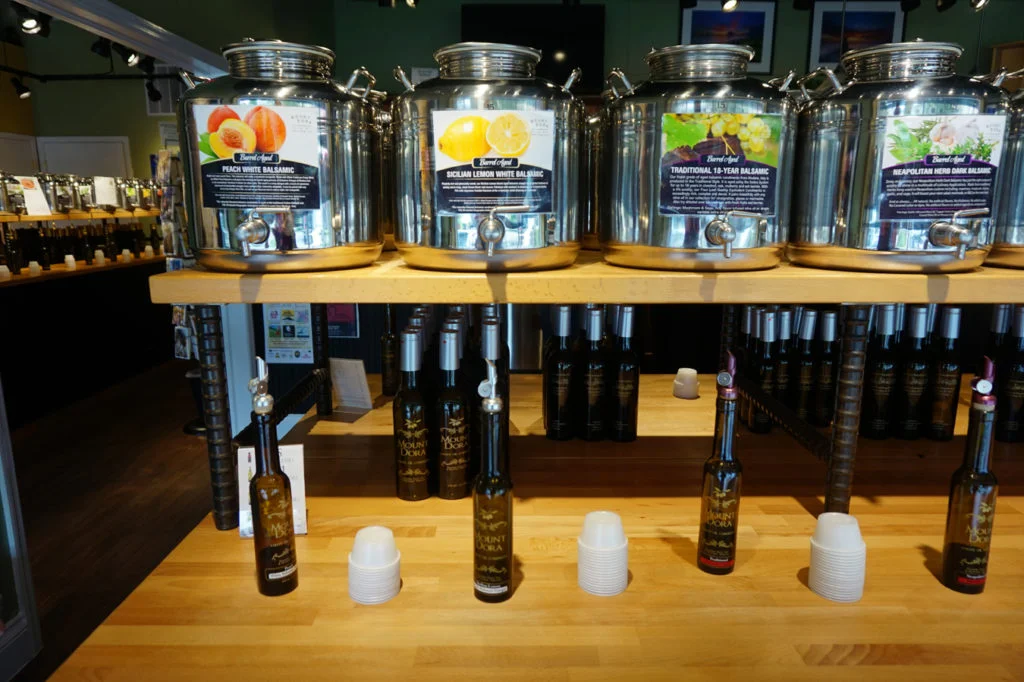 All images by Margot Tejera. Follow more of Margot's food and travel adventures on Instagram @the.wandering.maven.