We're lucky to have such a vibrant and talented artist community in Orlando. There are wonderful annual arts events like the Winter Park Art Festival and IMMERSE from the Creative City Project. However, there are many affordable art events around Orlando that happen on a monthly basis. These local art events are the perfect date night for couples who love to discover new art. You even might find a new favorite local artist to support. Here are a few of our favorite Orlando dates for art lovers…all under $30!
FAVO First Friday Art Show
When: First Friday of every month from 5-9pm
Location: Faiths Art Village Orlando
Cost: FREE
Faith Arts Village Orlando (FAVO) is an old downtown hotel that was transformed into an art collective and studio space for local artists. On the first Friday of the month, this quirky location opens its 36 studio and gallery doors for a monthly art show. The FAVO First Friday Art Show is a lively place to mix and mingle with local artists. Plus there are food trucks in the parking lot to grab a meal while you're there. This monthly local showcase is quickly becoming a hot spot in the art community for finding new local talent. Join in on the fun and enjoy the music, food, and art.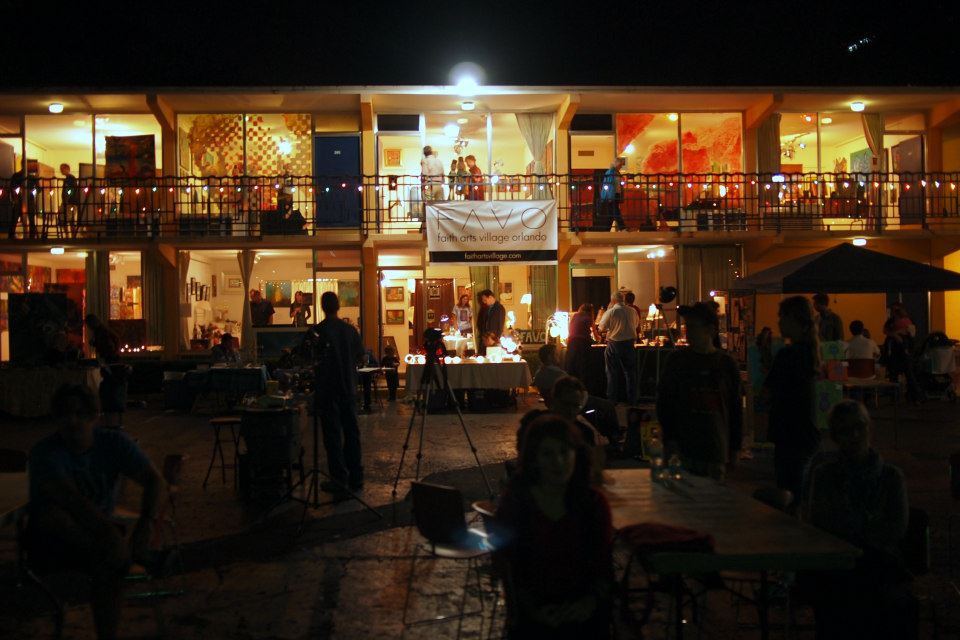 1st Thursdays at the Orlando Museum of Art
When: First Thursday of the month from 6pm-9pm
Location: Orlando Museum of Art
Cost: $15 for non-members / Free for OMA members
Each month, the Orlando Museum of Art hosts 1st Thursdays, a themed art show and event where local artists showcase their work. Artists can have up to three pieces chosen for inclusion in the show. Head to the museum to look at the work of talented artists and vote for your favorite piece of the night. In addition to discovering new local artists, the entire museum and current exhibitions are open to guests. There are also local musicians or DJs playing music, and food, beer and wine are available for purchase.
Remaining themes for the 2018-19 1st Thursdays season are:
Travel – November 1, 2018
Art Under $200 – December 6, 2018
The Age of Aquarius – January 3, 2019
Children and the Languages of Love – February 7, 2019
The Power of She – March 7, 2019
Florida Grown – April 4, 2019
Steampunk Revolution – May 2, 2019
Indigenous Futurism – June 6, 2019
3rd Thursday Gallery Hop in Downtown Orlando
When: Third Thursday of every month from 6pm-9pm, after party from 9-11pm
Location: Starts at City Arts Factory
Cost: FREE
Downtown Orlando is quickly growing into an artist's district. There are multiple galleries, street art, and restaurants displaying the work of local artists to explore. Once a month, the Downtown Arts District hosts a 3rd Thursday Gallery Hop. Every month attendees can explore over 10 locations including traditional galleries and non-traditional locations like the Downtown Public Library and City Hall. After viewing all of the art, end the night at the official after party at Hooch (located in Wall Street Plaza).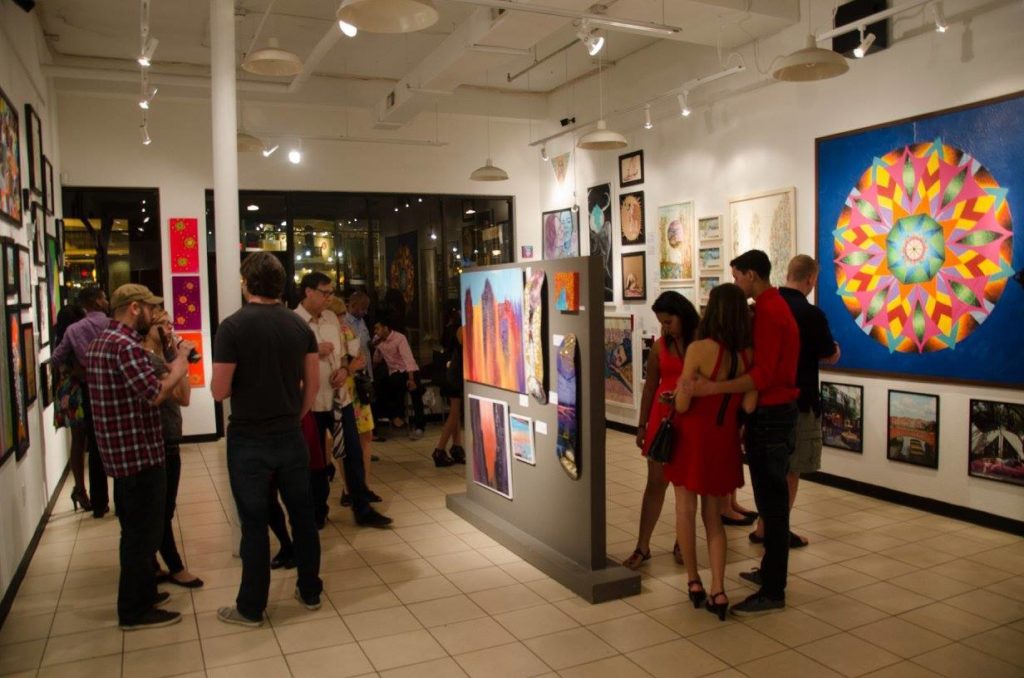 2nd Thursday Wine and Art Walk in Thornton Park
When: Second Thursday of every month from 6pm-9pm
Location: Thornton Park District
Cost: $15 (cash only)
On the second Thursday of each month, Thornton Park hosts its own wine and art walk. While the 2nd Thursday Wine and Art Walk is heavier on the wine than the art, it's still a fun event for exploring the Thornton Park District. Each month, local artists set up tables around Thornton Park for participants to peruse as they stroll from one location to the next. Once you've checked in, you'll be given a glass and a map detailing the stops for the evening. There are also plenty of galleries and a lot of live music throughout the district.
Feature image credit: Orlando Museum of Art