Spice up your date night visiting some of the most vibrant, beautiful and gigantic but hidden pieces of art in the Orlando area! We've put together this list of art locations to help you plan the perfect self-guided street art tour of Orlando.
Mills 50 District
Head to the Mills 50 District to grab an oat milk and honey latte at Lineage Coffee on Colonial Dr., walking just around the corner to view vibrant wall murals painted on the neighboring buildings.
Just up the street, art emerges in the be most unlikely of places, camouflaging and upgrading what would be a boring dumpster into a lively and colorful piece of art. "One man's trash is another man's treasure" is portrayed in its truest form here in the Mills 50 District. This area is riddled with ever changing works, so keep your eyes peeled for the newest popup art on street corners, building walls and in the most unsuspecting places! Here's a map of the dumpster art project, the murals, the art boxes and the art drains.
Check out our Guac & Graffiti date itinerary for even more street art murals in the Mills 50 district.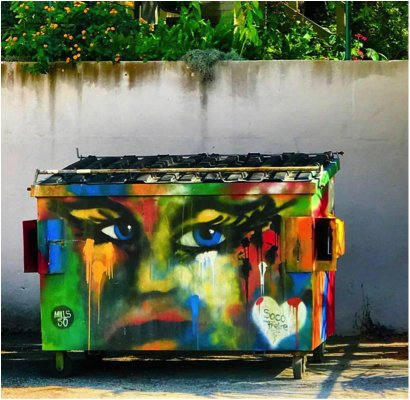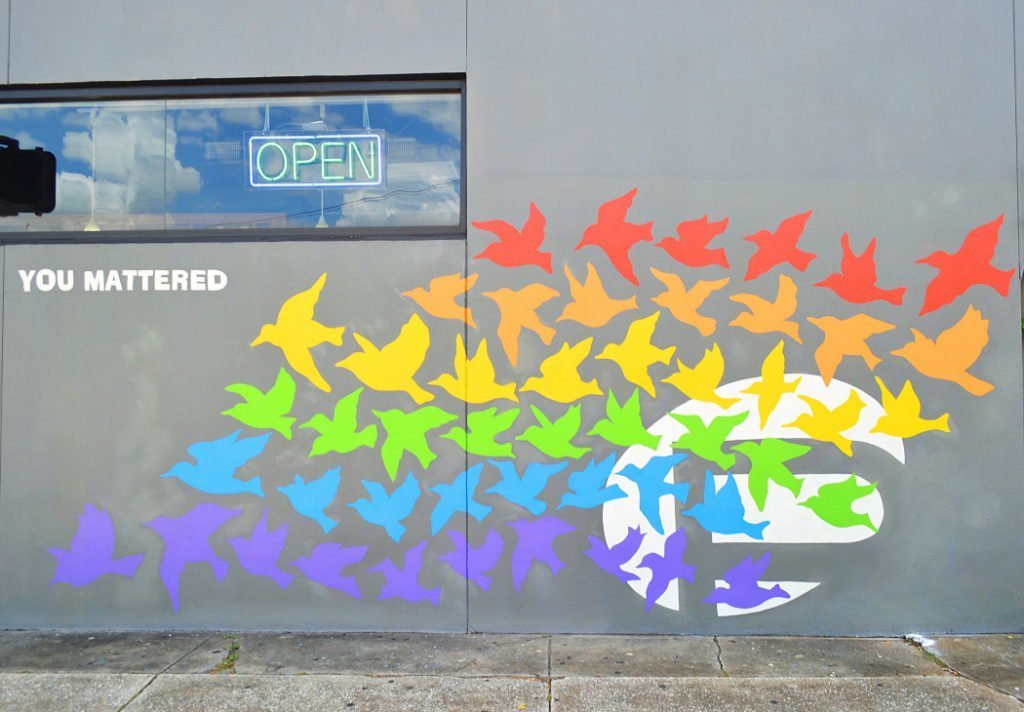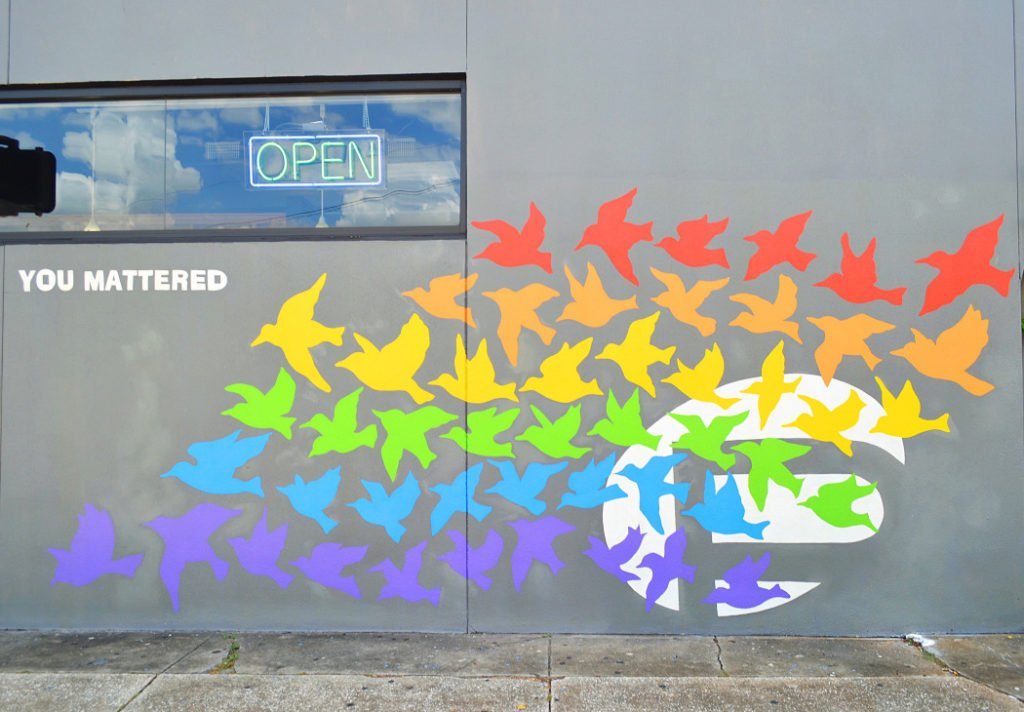 Hunger Street Tacos
Curb your hunger for the evening at Hunger Street Tacos in Winter Park. This stunning mural covered building is a street art lover and taco enthusiast's paradise. You'll love the amazing eats and cultured chefs that are just as creative. Feast on traditional Mexico City street food with flare, like the grilled hibiscus taco or squash blossom quesadilla.
Sit outside enjoying the beauty of the building, which features several murals painted by the Lapiztola art collective. You can even take home your own copy of 'Street Art' by Alessandra Mattanza to remember your date filled with summertime fun.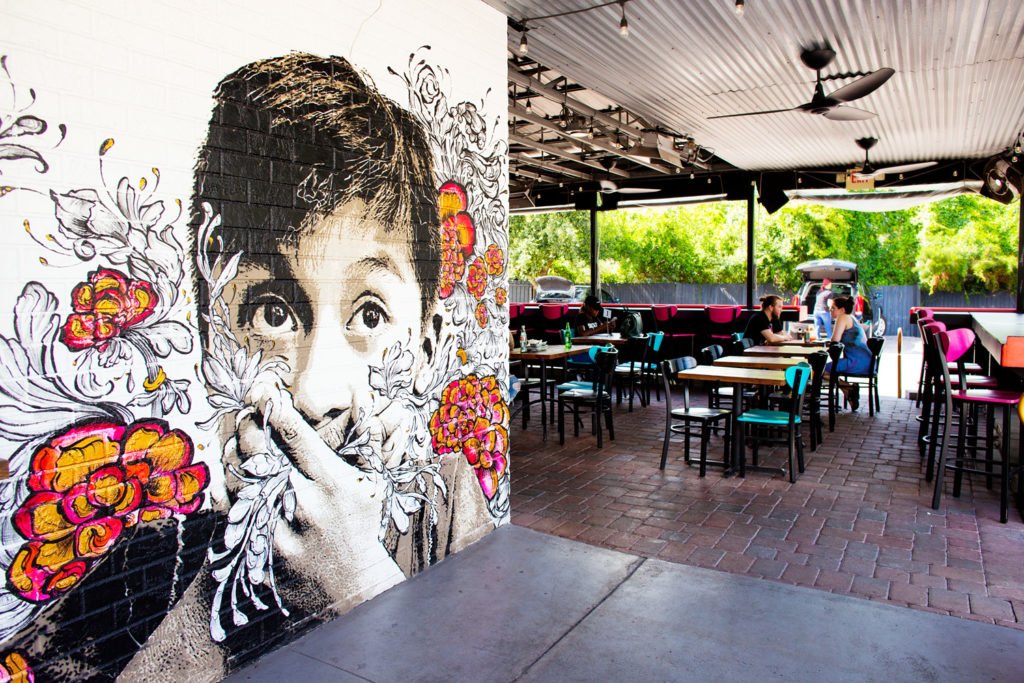 Downtown/Thornton Park
Hop in the car and head to downtown Orlando and the Thornton Park district to continue the adventure with your love! A stop at Craft & Common for coffee and their scrumptious Pistachio Rosewater Cake is a must before meandering the area.
Sculptures around the lake are met with complimenting murals throughout your walk downtown. Check out the swan mural (at The Falcon Bar and Gallery) and the Pulse mural (801 E Washington St) as you stroll down the cobblestone streets of Thornton Park. Downtown, spot the picturesque Migrating Mural butterfly mural (painted to raise awareness for the Monarch Initiative) at 520 South Magnolia Ave. As the sun sets, watch the clouds and colors paint the sky in their own unique way for a natural work of art over the Orlando skyline.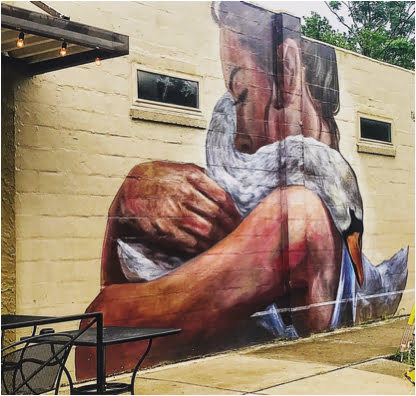 Other murals to check out include:
The new murals inside of the Thornton Park parking garage (check them out in this Bungalower article)
The Pulse mural at 801 E. Washington Street
Greetings Tour Greetings from Orlando mural at Uncle Tony's Donut Shoppe (703 N Orange Ave)
The gator in a swan boat mural on the side of Harry Buffalo (corner of Garland Ave. and Church St.)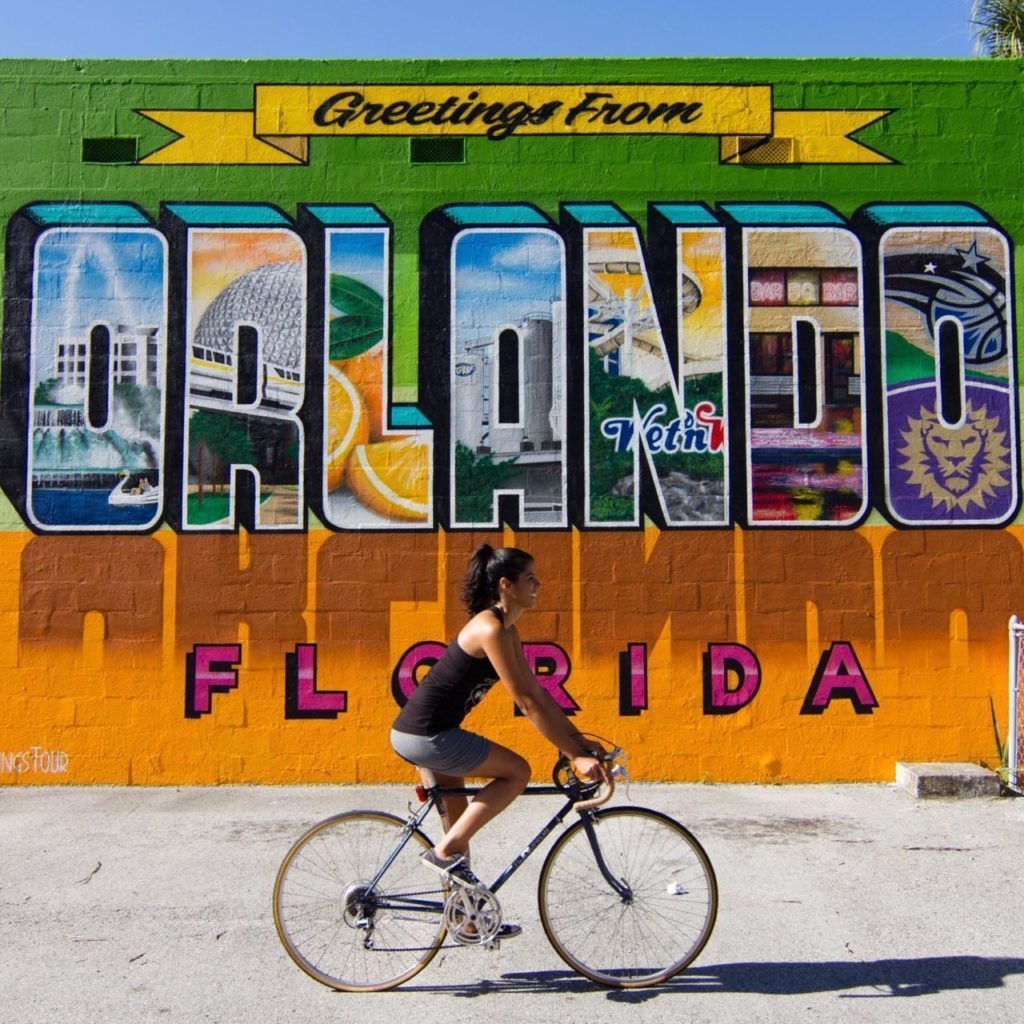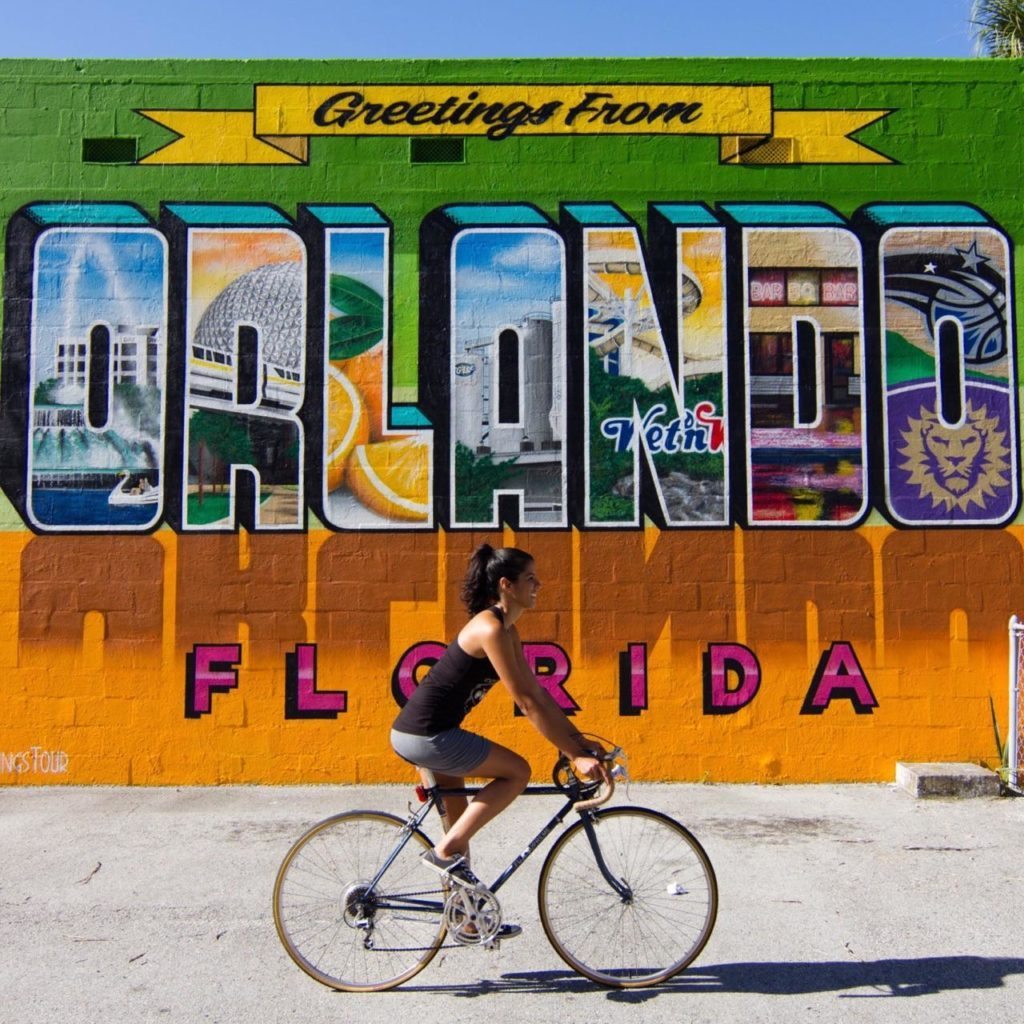 Feature image: Corner of Colonial Dr. & Altaloma Ave., image by Allison Boening