With so many fun things to do around the city, we have narrowed down three of our top favorites for a full date day in Orlando. Enjoy these date itineraries for around $100 or less! Note: make sure to factor in a little extra at each place for tipping your server or tour guide where applicable.
Option 1:
Disney's Boardwalk
Disney's BoardWalk is a not-so-hidden gem located on Disney property at Disney's Boardwalk Resort. The boardwalk connects to Epcot in service as somewhat of a secret entrance. But the real perk for date night is the great selection of restaurants and nightly entertainment. It is the perfect place for a date night and you do not need a park ticket to enjoy. Extra perk: parking is free! (Note: it's always a good idea to arrive with a dining reservation as parking is limited and not always guaranteed.)
Start your night catching the latest game at the ESPN Club. Enjoy a drink and an appetizer at the bar to start your night off with a win! Not into sports? Enjoy craft beer and apps from Big River Grille & Brewing Works instead.
Approximately $30
After drinks and apps, walk around the BoardWalk and enjoy the nightly entertainers who put on a show for free! They are filled with personality and always draw a crowd. If you're still hungry, grab some light fare from one of the food carts. Keep it simple with a few hot dogs and a coke or some fried pickles to share.
Approximately $10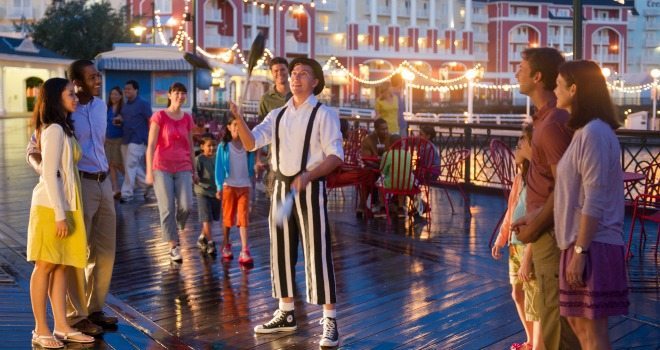 Next up, ice cream at Ample Hills Creamery! If you have trouble deciding on which ice cream flavor to choose, I've got the perfect menu item for you: the ice cream flight. The flight includes your choice of five flavors, so no compromising needs to happen on this one! Sit out by the water and watch the boats go by while enjoying your treat. Sweet romance for sure!
Approximately $15
End your evening at the dueling piano bar, Jellyrolls. Here you can listen to some amazing live tunes (latest hits and classics alike), enjoy some fabulous drinks and snack on popcorn. It is always a fun time. Be ready to sing along!
Approximately $45
Approximate total: $100 (plus tips)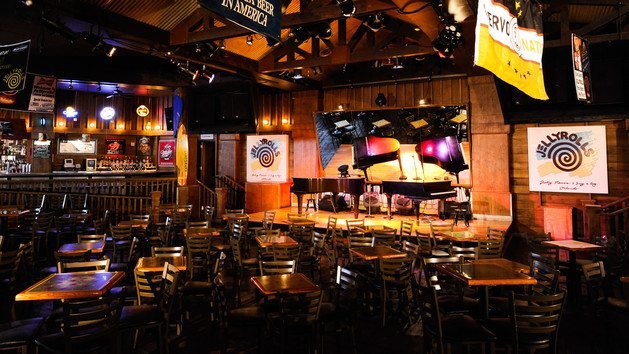 Option 2: Downtown Winter Garden
Downtown Winter Garden has a charm that cannot be replicated. There are always different events going on to bring the community together. The locale is ideal for a romantic date that will take you from day to night.
If you plan your date day for a Saturday, you can stroll the Winter Garden Farmer's Market (9am-2pm) and try fun samples from the diverse local vendors. Share a cold coconut water or frozen lemonade and connect with other locals. There's also live music to enjoy for free!
Approximately $10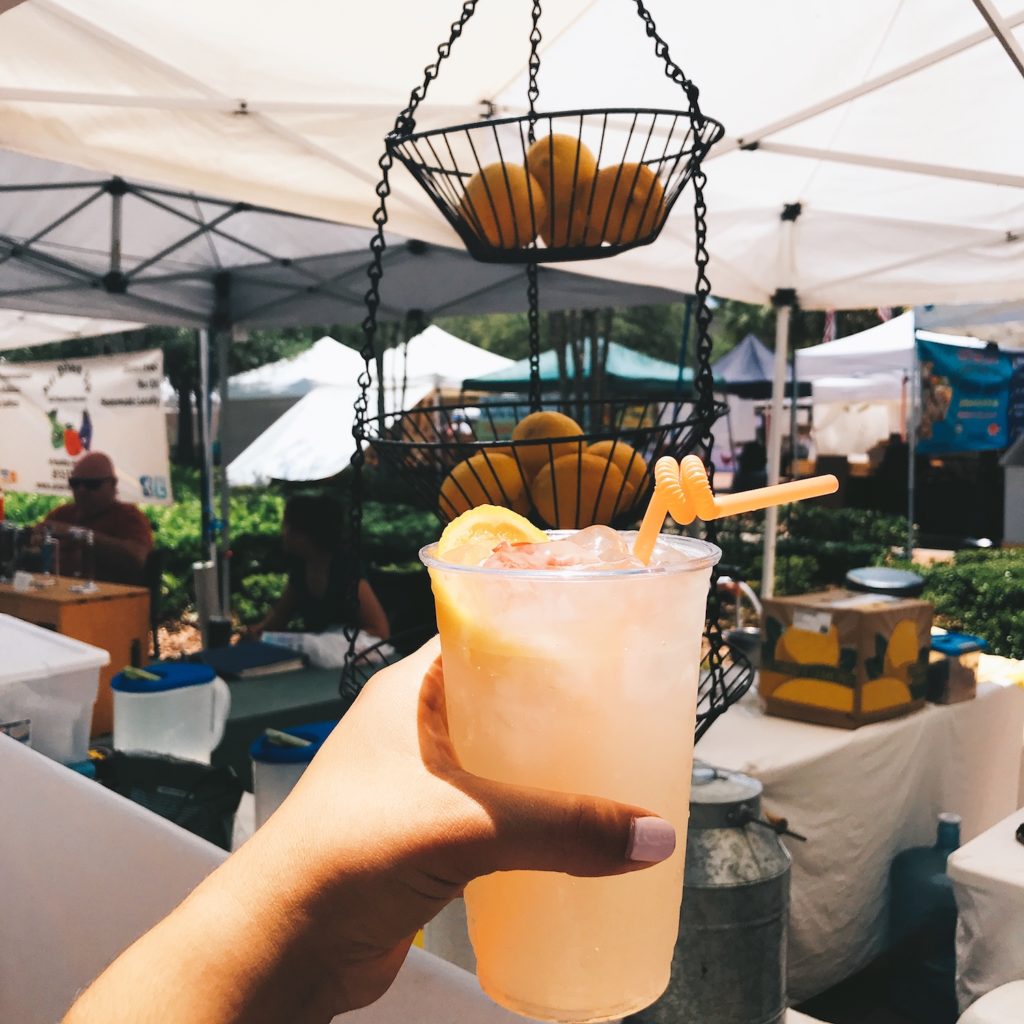 After indulging in light bites, walk the quaint streets of downtown and stop in Adjectives Market antique store to reminisce about old pieces you might have had in your homes growing up along with fabulous decor ideas. Next, head to the The Sacred Olive and do an olive oil tasting. The staff is so friendly and will tell you all about the delicious oils and vinegars. Take a bottle (or a few minis) home to enjoy! Continue walking and enjoy browsing through the other shops while strolling through the history that makes Winter Garden special. You can also pop onto the West Orange Trail for a short and scenic stroll.
Approximately $10
For lunch, enjoy a flatbread and soup from Urban Flats. They use the freshest ingredients and update their menu frequently. The pricing is fair and service is great! Other budget-friendly eats are available at The Whole Enchilada and Plant Street Market. Check out this culinary map of Plant Street for restaurant ideas.
Approximately $25
For a light dessert, stop into Ms. Bees Popcorn and try out some of the fun flavors they have to offer. I highly recommend the s'mores flavor. Buy a small bag to share!
Approximately $5
Finally, see what is playing at the Garden Theatre. They always have fantastic shows going on and play classic movies too. When you enter, you'll feel like you have stepped back in time.
Approximately $50 (ticket prices vary)
Approximate total: $100 (plus tips)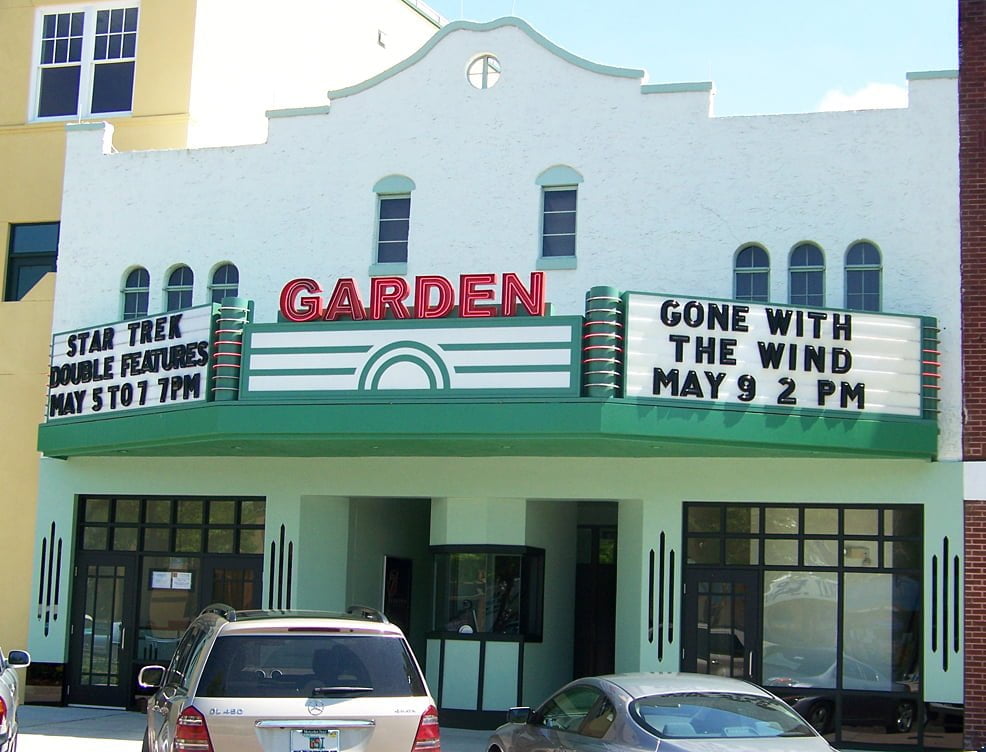 Option 3: Winter Park
Winter Park is full of amazing options for eats, entertainment and fun. You can quickly spend your $100 along Park Avenue, or spend it gradually and explore multiple areas.
Start off at The Wine Room on Park Avenue where you can sample wines from around the world…from wine dispensers! Think self-serve soda dispensers except they are filled with wine. This place is a hit with all audiences. You can often find Groupon deals for this too.
Approximately $30 (to fill a wine card and sample a few wines)
Next, make your way off Park Avenue to the dock for the Winter Park Scenic Boat Tour. Hop aboard a pontoon boat for a leisurely cruise through the Winter Park Chain of Lakes. You will pass through scenic canals and past waterfront mansions and Rollins College. After the tour, walk along Park Avenue to peruse the shops and take a stroll through Central Park.
Approximately $30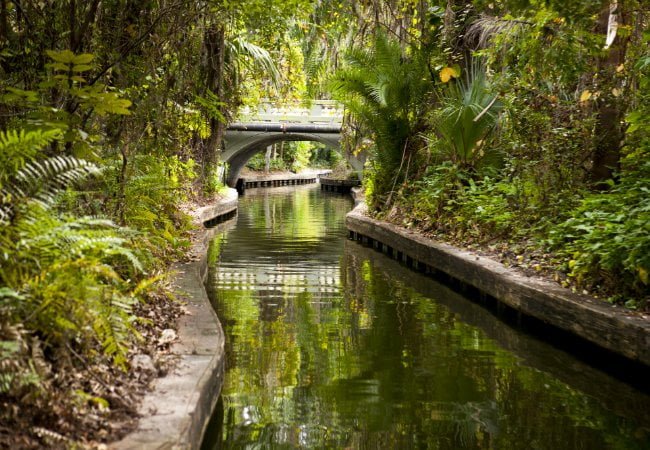 After you've worked up an appetite, hop in the car for a 5-minute drive to check out the delicious flavors at Black Bean Deli (Orlando Ave location). If you like Latin flavors, this is the perfect spot for you. Try the quesitos, croquetas and of course black beans and rice. Really, you can't go wrong with anything on their menu. The best part is they have plenty of budget-friendly eats to keep your date night frugal and still delish.
Alternatively, stay on Park Avenue and head to The Parkview to share a cheese or charcuterie board.
Approximately $25
To end your date, take a 5-minute walk around the corner to Krungthep Tea Time for dessert to share. The towering brick toast desserts come loaded with ice cream, whipped cream and sweet toppings. A few favorites include the Cha-Cha (green tea ice cream, matcha powder and honey) and Sleeping Beauty (vanilla ice cream, strawberries and Nutella). If you're staying on Park Avenue for your date, share a few chocolate confections from Peterbrooke Chocolatier.
Approximately $10
Approximate total: $95 (plus tips)
Also Try…
Where is your favorite place to explore on date night? Let us know in the comments!
Feature image credit: Kristen Manieri