Orlandoans are pretty spoiled when it comes to dining options. We are lucky to have an abundance of quality, local establishments in every genre and varying price points. Finding delicious local spots to have a date night meal and dessert for under $25 is totally doable, you just have to be creative!
I've rounded up my favorite spots in the different Orlando districts, broken down by what to eat and total cost. Keep in mind, these prices don't include tax or gratuity. Be sure to take care of the servers at these great local establishments.
Winter Park
Winter Park has a reputation for being luxurious and pricy. This reputation isn't exactly false, but there are numerous places to grab a satisfying bite without breaking the bank.
The Coop
The Coop is the sister restaurant to 4 Rivers, and it specializes in fried chicken and hearty comfort food. Their chicken and biscuits are under the "Nibbles" section of their menu, and only come out to $6.99 for two. Add in a side for each person, and your total is close to $12. Another plus about dining at The Coop is that they know southern desserts better than anyone! Share the old school banana pudding and a fried hand pie to complete your meal.
2 chicken and biscuits ($7.00)
2 fixings ($5.00)
1 old school banana pudding ($3.99) and 1 hand pie ($3.50)
= $19.49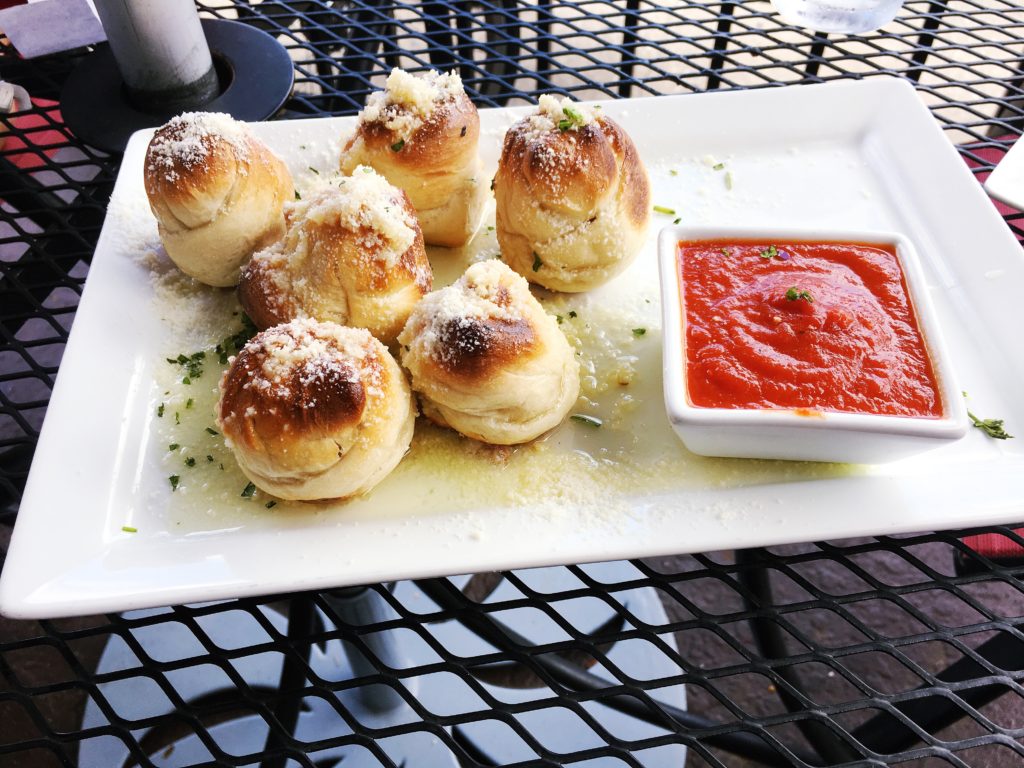 Antonella's Pizza & Peterbrooke Chocolatier
Antonella's may be small (their location only has 6 tables), but don't take that as a representation of their quality, service, or flavor. They specialize in New York Style pizza and Italian dishes, with garlic knots that are to die for. Afterwards, take a walk towards Park Avenue to pick up dessert. Peterbrooke Chocolatier is a gourmet chocolate boutique that dips everything imaginable in their velvety chocolate. They also make their own authentic Italian gelato.
1 half order (6) of garlic knots to share ($4.95)
2 cheese pizza slices ($5) and 2 sausage & mushroom slices ($6.00)
2 regular gelato cups from Peterbrooke ($8.00)
= $23.95
Mills 50
The Mills 50 District holds a special place in my heart. There is so much vibrancy and culture everywhere you look. There are countless murals to enjoy while walking around Mills and the neighboring streets. Try biking or walking around to take in all the sights.
Black Bean Deli
I just can't get enough of this food! Black Bean Deli (BBD) has numerous small bites that won't make your wallet cringe, such as empanadas, papas rellenas, and pastries. I recommend the lunch special (available 11am-3pm), which consists of a Cuban sandwich and a side of white rice and black beans. After your meal, you must indulge in a cafe con leche and some quesitos! These flaky, cheese filled pastries are the perfect little dessert.
2 Cuban sandwich specials ($12.00)
2 Cafe con leche iced ($6.50)
2 Quesitos ($3.00)
= $21.50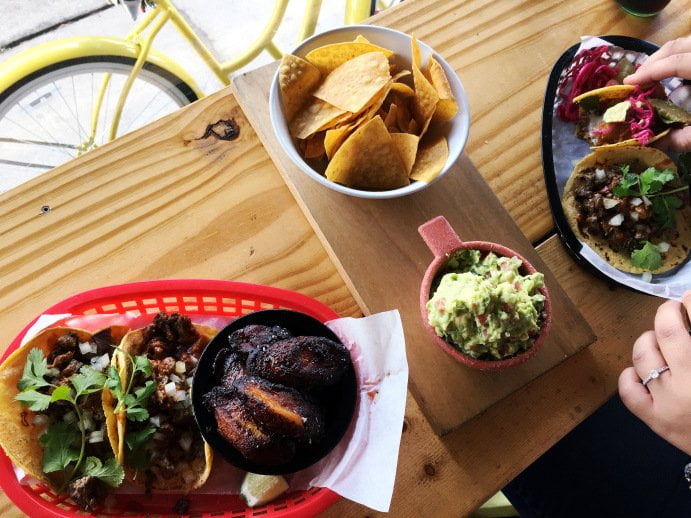 Black Rooster Taqueria
When in Mills 50, a stop at Black Rooster is an absolute must. Featuring handmade soft corn tortillas, the flavors and quality of this restaurant are easily witnessed and tasted. Share some guac, order 2 tacos each, and for dessert, grab a tres leches or a chocolate chipotle flan to share with your honey! Sharing is caring after all.
Guacamole to share ($6.00)
2 carne asada tacos and 2 chicken tinga tacos ($15.00)
Chocolate chipotle flan to share ($3.50)
= $24.50
College Park
The community of College Park got its name due to the different streets named after colleges, such as Princeton, Stetson, and Yale. College Park is just northwest of downtown Orlando, making it not only a convenient area to live, but a great place to open a business. You'll find most of the dining and shopping along Edgewater Drive, with everything from trendy hair salons to juice bars and resale boutiques.
Christo's Cafe & Sugarbuzz Dezert Company
There is something about breakfast food that feels like home. Christo's is one of Orlando's best kept secrets for fantastic breakfast foods, but if you would rather do lunch or dinner, their menu accommodates them all. Once you finish your meal, walk on over to The Shoppes of College Park, a Co-op that numerous local merchants call home. Browse through their selection of candles and other gifts, and pick up treats from Sugarbuzz Dezert Company. Sugarbuzz sells cookies, cakes, pies, and mini cheesecakes.
2 eggs with bacon and hash browns ($5.95)
Eggs benedict ($8.50)
Key lime pie ($3.50), Peanut Butter Pie ($3.50)
= $21.45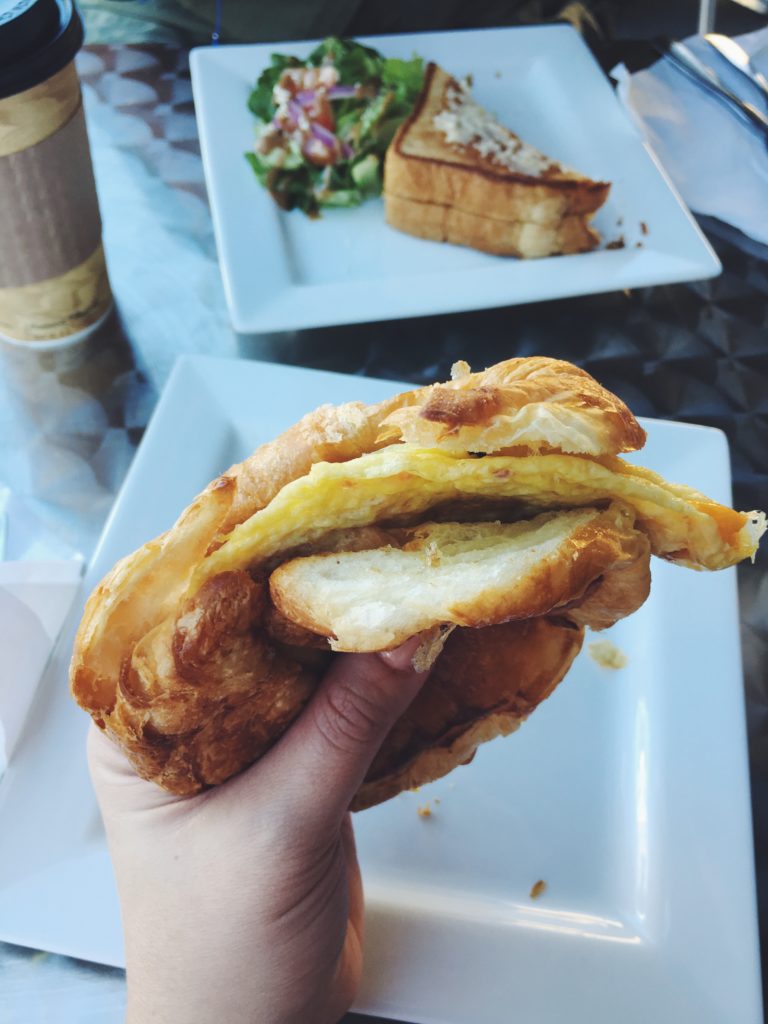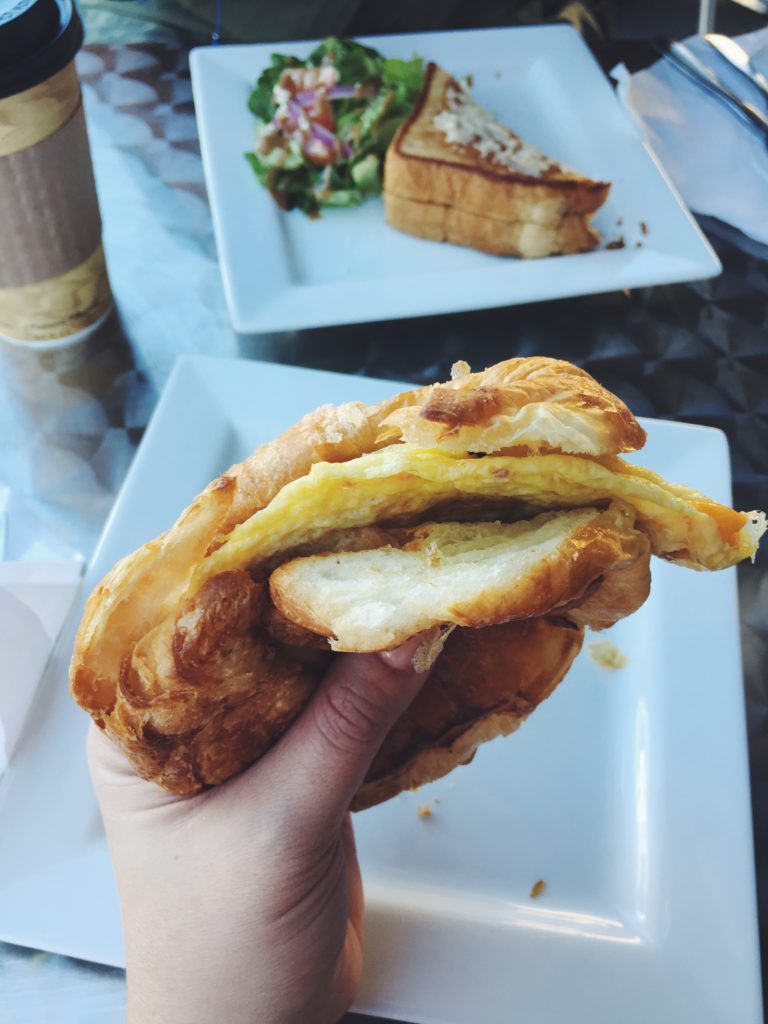 Croissant Gourmet
There are many shops and restaurants along Edgewater Drive, so be sure you don't miss Croissant Gourmet when looking for a delicious breakfast, lunch or brunch. Their dessert case is also stocked, so you won't have to go far to find something sweet to finish your meal.
Breakfast croissant ($8.90)
Croque Monsieur ($8.90)
Pear almond tart to share ($4.80)
=$22.60
Audubon Park
The Audubon Park Garden District was selected as one of only 3 Great American Main Streets for 2016, and it's easy to see why. When thinking of neighborhoods where small local businesses are welcomed and provided the opportunity to bring a dream into fruition, Audubon Park comes to mind. Audubon Park is filled with local businesses and restaurants that believe in supporting each other, restaurants that purchase their ingredients from other local merchants and farms, and a variety of vegan choices. The Audubon Community Market was the first local-only farmer's market in Orlando.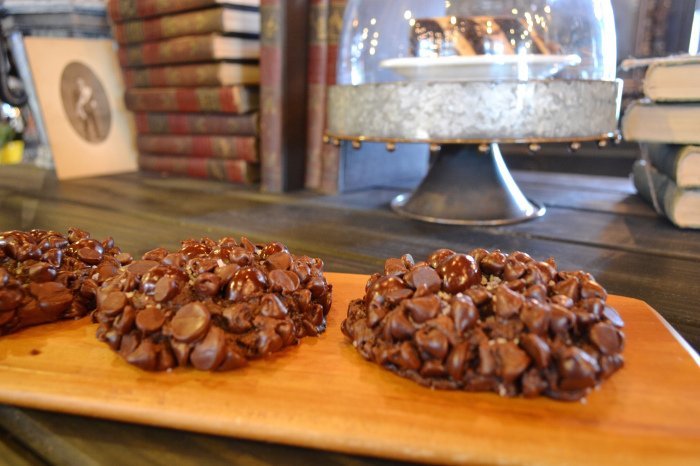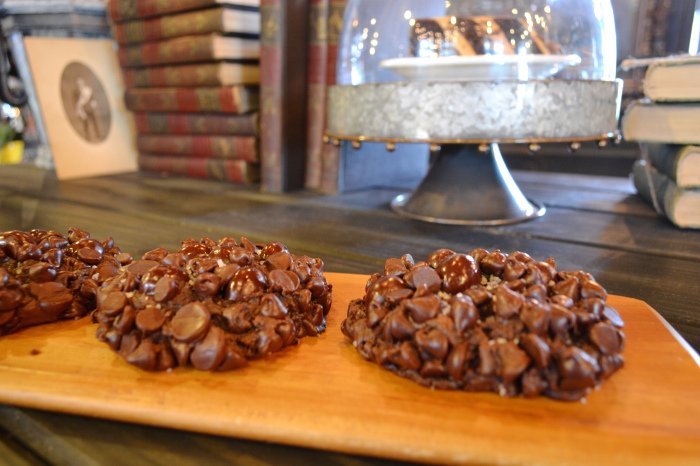 Farm & Haus, Lineage Coffee, & Gideon's Bakehouse
Originally offering gourmet foods delivered to your home, Farm & Haus has expanded to a location inside foodie-haven East End Market. Pop in for breakfast or lunch and grab coffee from Lineage next door. Gideon's holds the title for the most sought after cookies in Orlando, and maybe the world! They were named Earth's Best Cookie by Travel Pulse and it's easy to see why. These beauties take hours to make, and the recipe is over 100 years old. We shared a cookie but I won't judge you if you choose to get your own.
2 Farm & Haus breakfast sandwiches ($14.00)
2 Lineage Coffee Roasting macchiatos ($6.00)
Share a chocolate chip cookie from Gideon's ($4.00)
= $24.00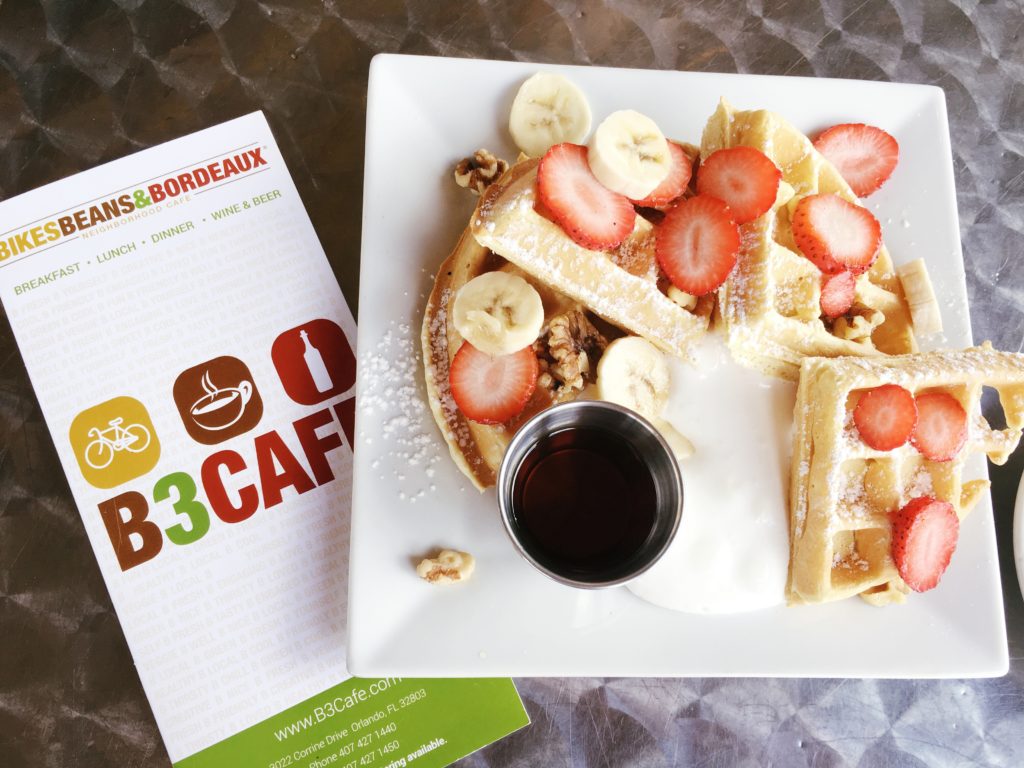 Bikes Beans and Bordeaux & Kelly's Homemade Ice Cream
Another great restaurant in Audubon Park is Bikes Beans and Bordeaux. We enjoyed breakfast there but their menu contains a wide selection of sandwiches, quesadillas and other eats that are affordable. Every Tuesday they offer $3 tacos (seasoned steak or Gardein Chick'n strips). A few doors down you'll find Kelly's Homemade Ice Cream, serving the creamiest ice cream in Orlando. Cups, cones and milkshakes are available in numerous flavors, but a pint is perfect for sharing at home.
Waffle with fruit ($7.29)
Build your own breakfast bowl ($7.00)
Pint of Kelly's ice cream to share ($7.00)
= $21.29
Ivanhoe District
Main Street America recently named Ivanhoe Village one of 2017's Most Romantic Main Streets, a well-deserved award for this picturesque date night destination. Ivanhoe Village is home to dozens of local restaurants, bars, and stores. Paper Goat Post is a gorgeous shop with stylish stationery, cards, and one of a kind gifts. Gaston Edwards Park is a great starting point for biking the Urban Trail, which is almost 3 miles each way and takes you all the way to Mead Gardens in Winter Park. Every third Wednesday of the month is Wanderlust Wednesdays in Ivanhoe Village, featuring a variety of wines to taste as well as food trucks.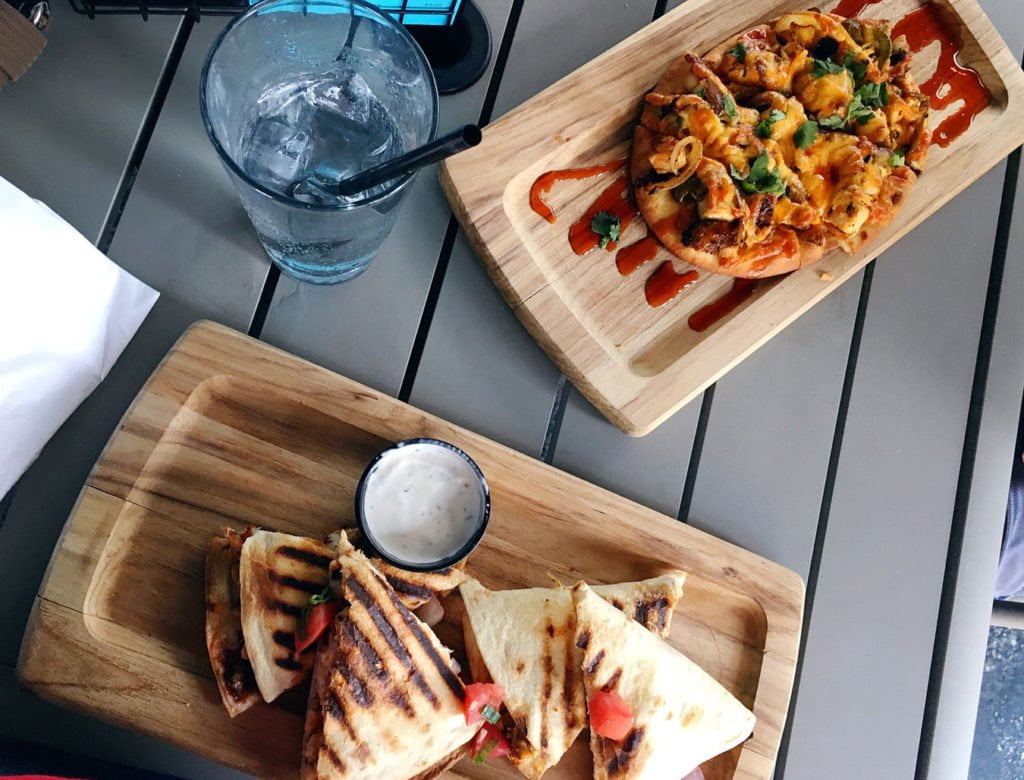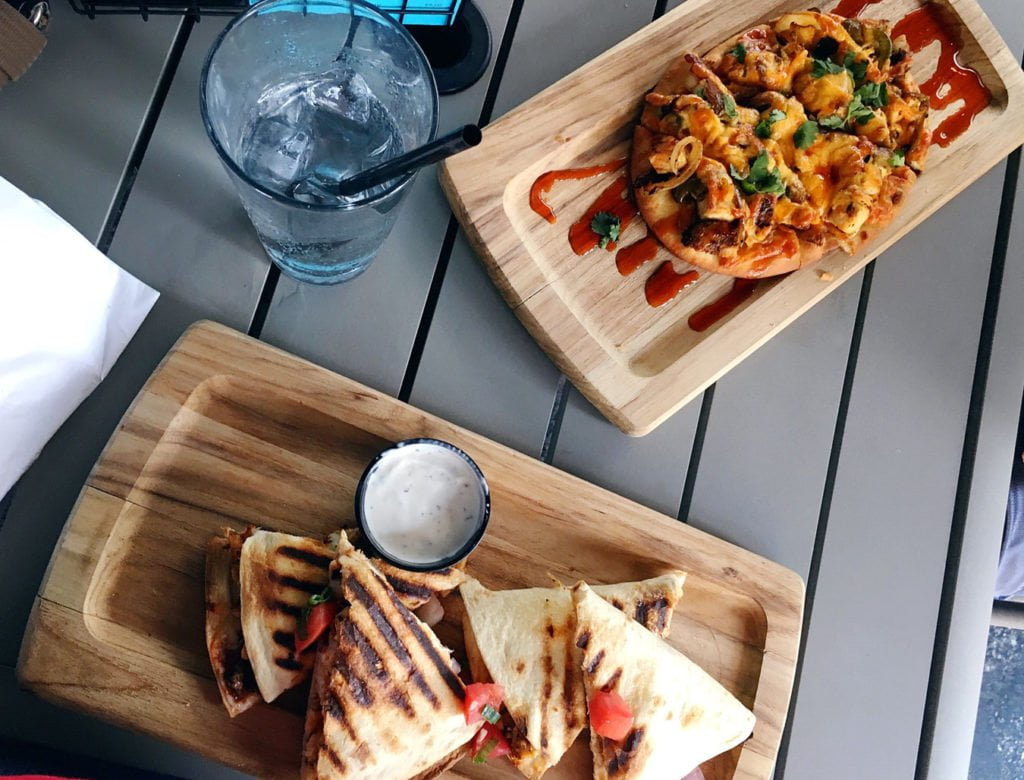 The Hammered Lamb & Backhaus German Bakery & Deli
The Hammered Lamb is one of my favorite places to grab lunch because of the great view of Gaston Edwards Park and laid-back vibe. I always feel as if I reside in Ivanhoe and am just going to my neighborhood bar to grab a bite. If you happen to be eating while the Sunrail goes by, you get a free train shot! While The Hammered Lamb may be seen by some as a bar, don't underestimate their food. The chicken picante flatbread and chicken quesadilla are both deliciously flavorful. A short walk down Orange Avenue you'll find Backhaus German Bakery & Deli, where there is no shortage of sweets! A slice of Black Forest Cake is a great shareable dessert.
Chicken picante flatbread ($9.00)
Chicken quesadilla ($9.00)
Slice of black forest cake ($5.00)
= $23.00
Thornton Park
What better way to spend an afternoon than enjoying a great meal outside followed by a walk around Lake Eola? Thornton Park has an excellent selection of dining options to fulfill any craving right in the heart of Orlando. Riding the swan boats work up quite an appetite!
Benjamin French Cafe & Bakery
This Thornton Park gem is just a short walk away from Lake Eola park and offers a variety of breakfast, lunch and dessert options. Coffee is always available as is freshly squeezed orange juice, which I recommend you try. Benjamin's also makes all their desserts in house, ranging from Nutella stuffed cronuts to their beautiful macarons.
Ham and cheese croissant and bacon, egg and cheese croissant ($11.50)
Iced latte and orange juice ($7.94)
2 small macarons ($4.04)
= $23.48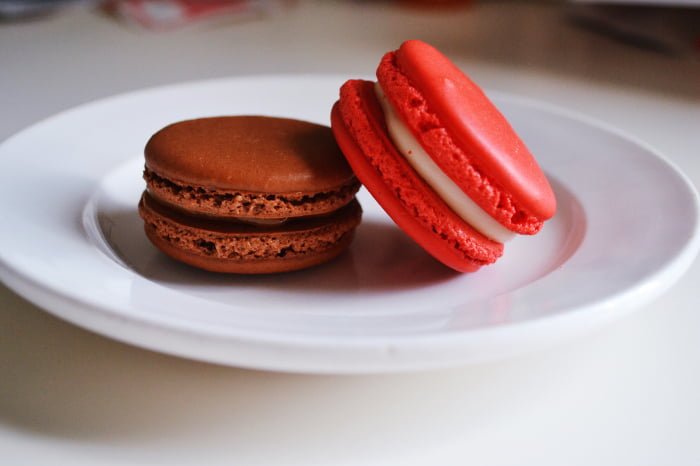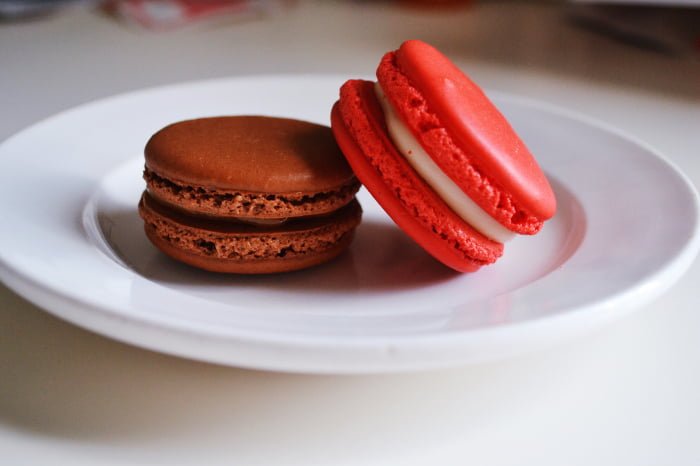 Gringos Locos
Downtown's favorite taco spot, you are not a true Orlandoan until you've had a Double D from Gringos Locos! Chips and Guac are a must, and if you're not in the mood for tacos (what?) you can choose from enchiladas, quesadillas and more. For dessert, walk over to The Pop Parlour and grab one of their amazing popsicles. The peanut butter pie pop dipped in chocolate tastes exactly like a Reese's Cup.
4oz Guacamole to share ($2.99)
2 Double D's ($6.29)
2 Street Tacos ($5.49)
1 pop dipped in chocolate ($4.50) 1 fruity pop ($3.50)
= $22.77
UCF
The area around the University of Central Florida has seen a restaurant boom in the last few years. Though a large majority of them are chains, there are some amazing places that have opened their doors close to the college.
Spoleto Italian
Spoleto allows you to fully customize your dish from beginning to end. Choose between four types of pastas, add up to six of their 30 ingredients, and top it off with one of six different sauce options. You can also upgrade your dish with herb roasted chicken or a house-made giant meatball. If you want the heavy lifting done for you, pick one of their specialty pastas such as the four cheese ravioli. For dessert, try the Nutella Flatbread which is served with fresh strawberries and perfect for sharing.
Customized Pasta dish ($8), Four Cheese Ravioli ($10)
Nutella Flatbread to share (5)
= $23.00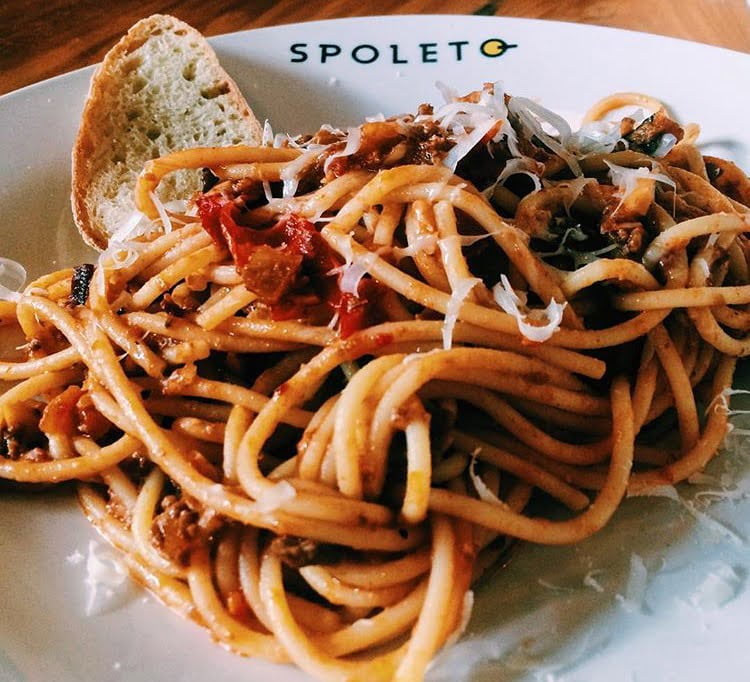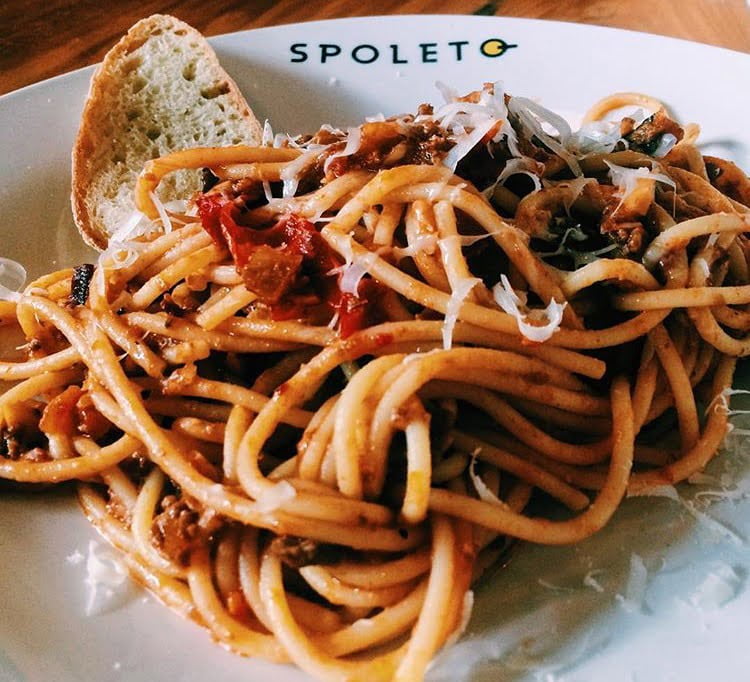 Lazy Moon Pizza & Insomnia Cookies
Known for their giant pizza slices, Lazy Moon is the best place to grab a pizza in the UCF area. There are several unique pizza options such as the El Fidel (think of it as a Cuban sandwich on a pizza) and The Buff, in additional to traditional flavors. Insomnia Cookies opened up not long ago right across the street from UCF's entrance and made me wish I was still in college. These warm cookies are perfect alone, but even better along with one of their several ice cream flavors as an ice cream sandwich.
2 Slices of pizza with 2 standard toppings each ($11.30)
2 Cookiewiches ($11)
= $22.30
All images by Arlene Laboy