Thanks to popular television shows like So You Think You Can Dance, Dancing with the Stars and World of Dance, dance as an art and activity is making a national comeback. Orlando's diversity and thriving arts scene make for a lively dance community across all styles of dance. If you're looking for a date night of laughter, sweat and learning, then grab your dance partner and head out to a dance class in Orlando. If you've got two left feet, you can still support the local dance culture by taking your date to a live dance performance or heading to a local nightclub for a fun-filled night of dancing in Orlando.
Local Dance Classes
Hip Hop
Perhaps the most approachable of dance genres to the newcomer is this street style of dance—Hip Hop. Hip Hop is an urban dance that involves isolated movements and dancer improvisation. If you're looking to get into the style, check out Orlando's adult classes held at DG Bek Studios or Motiv Dance. These studios are community oriented and all levels are welcome. Follow them on Facebook to receive updates about class times.
Swing
Swing dance is the high-energy social dance style that originated from the swing style of music in the 1920's-1940's. Orlando has a thriving swing dance scene which can be experienced at the recurring swing socials hosted by Orlando Swing Dance. The dances are held at the Whirl and Twirl Dance Club and each swing social starts with a beginners lesson at 7pm. The night continues on 'til 11pm with a live band or DJ. Dress in casual attire that you can move in and wear comfortable, flat shoes. Come with a ready-to-learn attitude and enjoy the Orlando swing scene. Dances are held on the 2nd and 4th Saturday of each month.
Also try:
Arthur Murray Dance Studios
With five locations throughout the Orlando area, you can learn ballroom dancing at one of the most popular names in the game. Arthur Murray studios pride themselves on the history behind its studios, which also translates into their teaching style. They teach all ballroom and Latin styles of dance at all paces for every type of dancer. The goal at Arthur Murray studios is to make individuals become comfortable, whether you want to become a social dancer or a competitor.
Arthur Murray also offers lessons in the following dance styles:
Cha cha cha
Foxtrot
Hustle
Merengue
Mumbo
Rumba
Salsa
Samba
Bachata
Bolero
Swing
Tango
Walz
Get 40% off an introductory package with this deal.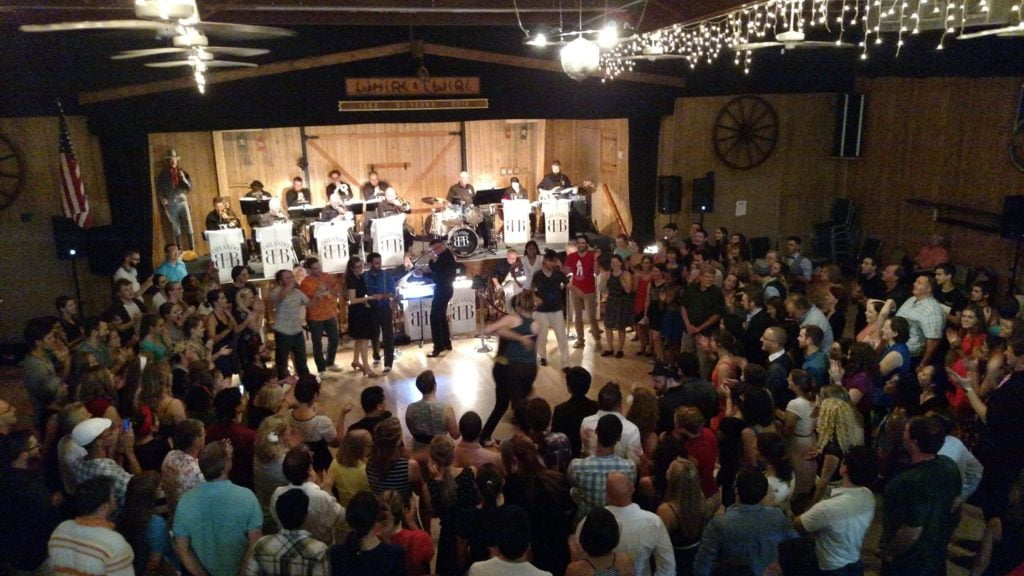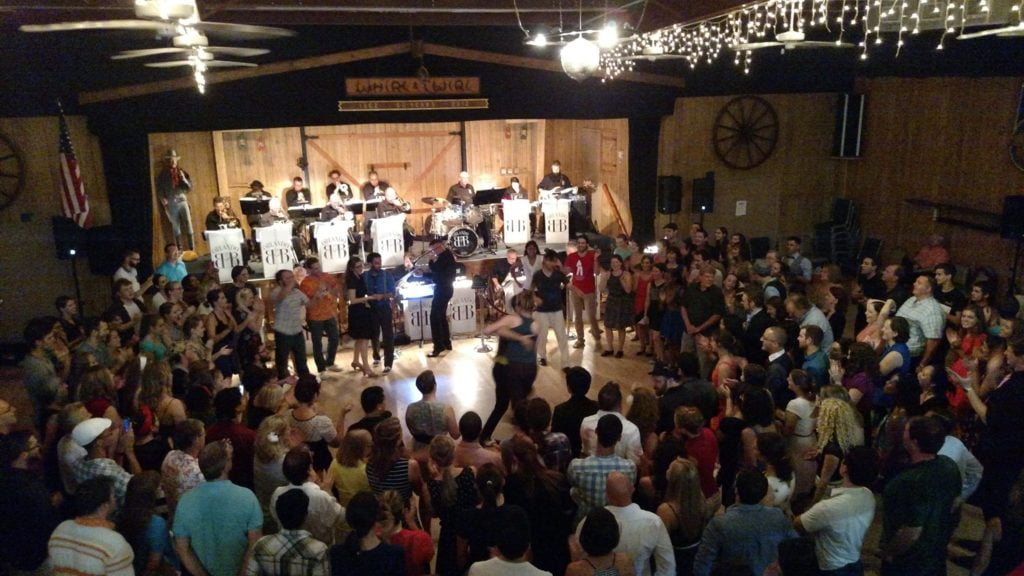 Ballet
Ballet is a historic dance genre that originated in the Renaissance. It has long been considered the foundation of all dance. Ballet is also considered one of the hardest physical activities, and if you don't believe me just ask the professional sports athletes who take ballet as part of their cross-training. If you'd like to give this rigorous art a try, pop into an adult ballet class at Orlando Ballet or Central Florida Ballet.
If you'd rather appreciate the athleticism from the comfort and safety of a seated position, support these local ballet companies by attending their performances. You can check out Orlando Ballet's season here. At Christmastime, Central Florida Ballet produces the best production of the Nutcracker in Central Florida.
Salsa
Orlando is home to a rich, lively and beautiful Latin American culture. If you're a fan of styles like Salsa, Bachata and Cha-Cha, then head over to Salsa Heat. With three locations across Orlando, there's sure to be a class nearby. For a truly authentic Latin American experience, attend one of their socials held every Friday. This is where the Orlando community is brought together by dance. All levels are welcome.
Alternatively, head to Salsa Downtown's monthly Salsa Downtown and Bachata Downtown events held at The Balcony Orlando, an outdoor rooftop event venue. The evening includes a 1-hour instructor-led dance lesson followed by two hours of dancing time. Check the Facebook page for upcoming events.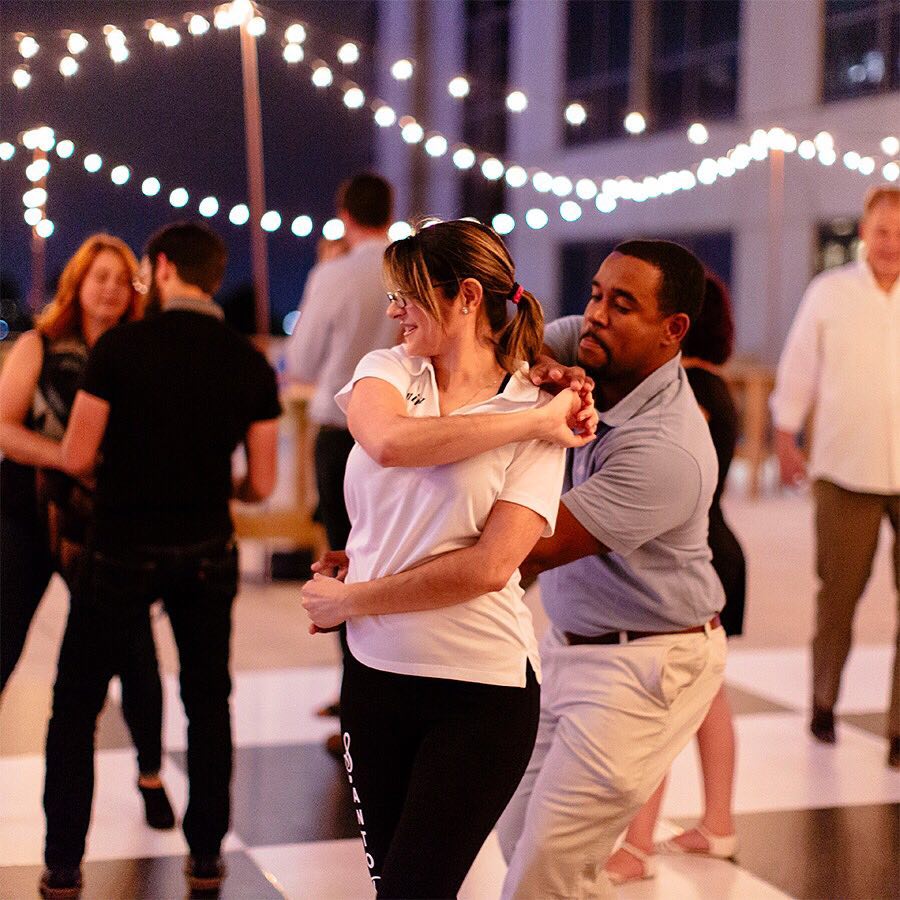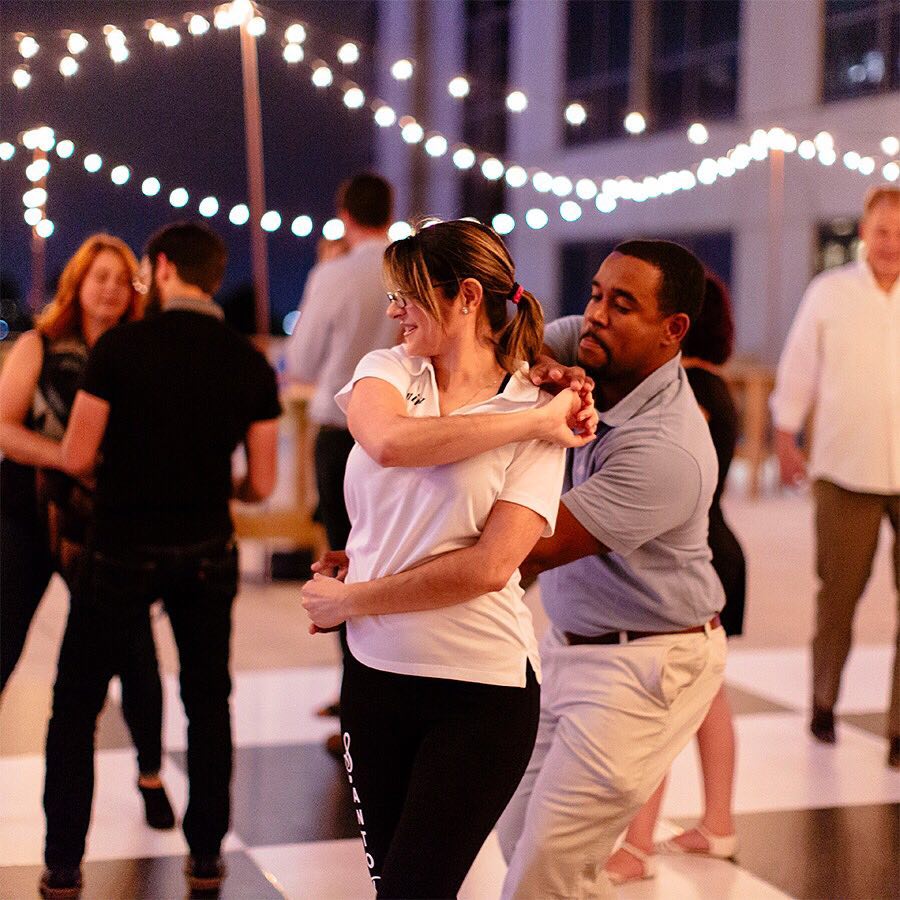 Jazz
Today, jazz dance encompasses a variety of movement. It holds under its umbrella genres like Musical Theater, Lyrical, Contemporary and Funk. If you're a fan of today's popular reality dance TV shows then this is the genre for you. If you're looking to learn this style for yourself head over to The Artist's Space School of Dance. Classes here are taught by professionals you may have seen onstage at Disney World or Universal Studios. You can also find jazz classes for adults at Spotlight Dance Center, Emotions Dance Studio and Marshall Ellis Dance School.
For details on where to learn ballroom dance, latin dance and more, check out our list of 10 places to learn to dance in Orlando.
Where to go Dancing in Orlando
Check out the Orlando Meetups to mingle with fellow dance lovers and try out even more styles like line dance, belly dance, hula dance and tango.
Or, if you're just looking to get your groove on, swing into one of these clubs and let your moves loose on the dance floor:
Independent Bar: two dance floors and themed dance nights; no cover
The Edison: Adults-only Cabaret at 10pm including live performances and a dance floor; $10 cover charge after 10pm Thursday-Saturday
Attic Orlando: EDM music and live DJs; no cover before midnight
Southern Nights: LGBT bar with themed nights and shows; no cover before 11pm
The Beacham: weekend nightclub housed inside an old theater; no cover Fridays and Saturdays before 11pm
Ember: 21+ club after 9pm with Latin-themed night every Saturday
Mango's Tropical Cafe: dinner and a show venue with a main bar for dancing all night; cover charge of $5-$20 after 10pm